The Retro: Cam Neely on goal scoring, Ray Bourque, and the origin of Sea Bass
Warning: Story contains coarse language.
Over the course of the 2017-18 season, theScore will run a series of interviews with former players in which they recall some of the greatest moments of their careers. This edition focuses on Hall of Famer Cam Neely, who galvanized his place as one of the game's premier power forwards with 395 goals and 1,241 penalty minutes in just 726 career games:
On being a part of the Memorial Cup-winning Portland Winter Hawks of the Western Hockey League as a 17-year-old in 1983:
To be honest with you, I didn't know much about the Western Hockey League. I was just playing to have fun, and all of a sudden I was getting invites to Western Hockey League camps.
I ended up playing a midget tournament in Portland over the Christmas break (as a 16-year-old) and one of their scouts invited myself and a defenseman on our team to go practice with the Winter Hawks. I said, "I don't think I can do that, I believe I'm property of the Victoria Cougars," and he said, "No, no, they took you off their list." I had no idea. (laughs)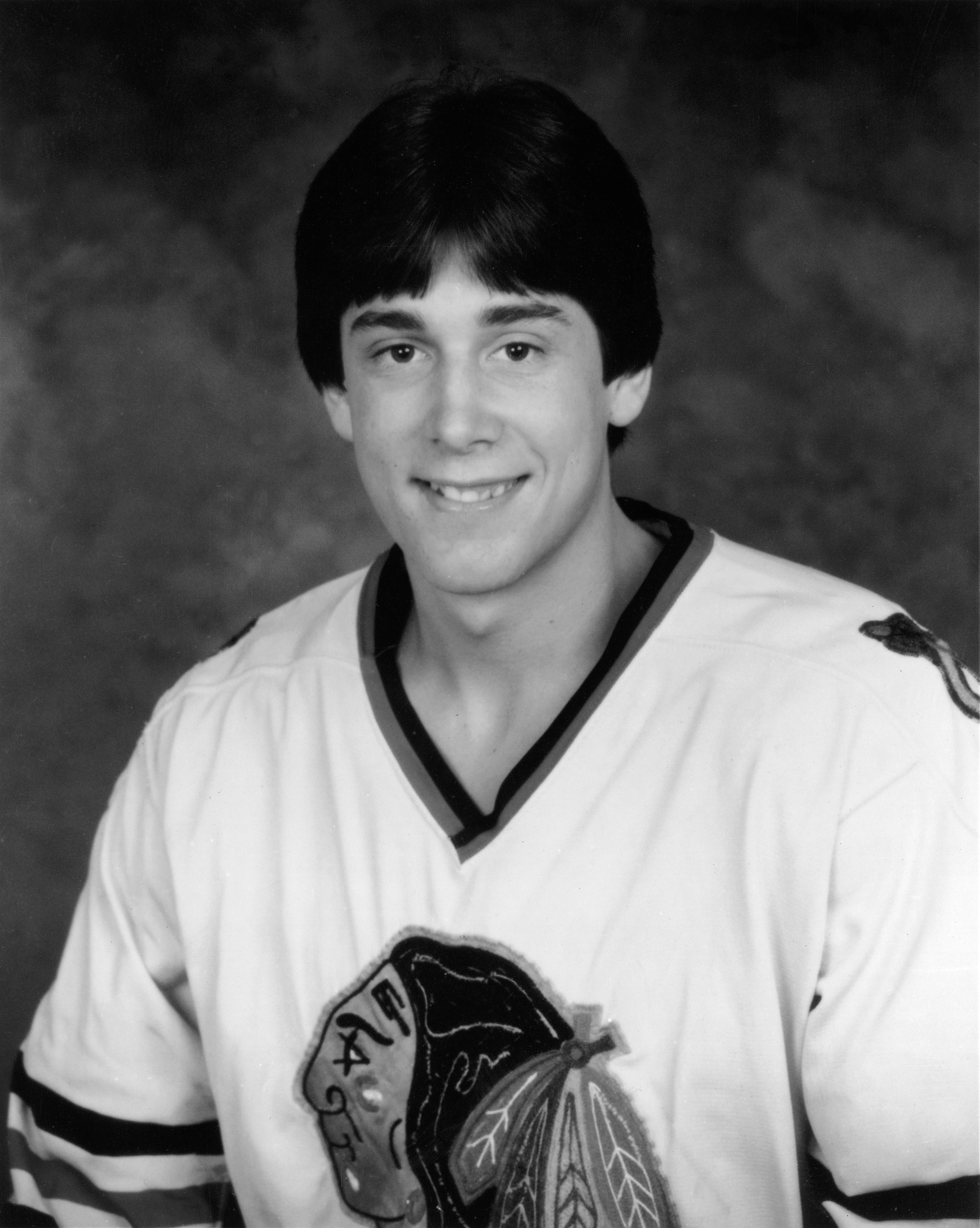 (Photo courtesy: Getty Images)
So I went and practiced with the team that following September, got an invitation to training camp and made the team. And I don't even really recall knowing that that season would have been my NHL draft year.
It was a close group of guys, even though the age limits made it so that there was a decent gap between the oldest and the youngest. A lot of us were probably living in the States for the first time in our lives, so that was something that wasn't common for us.
On his first NHL goal:
I was on a line with Darcy Rota and Thomas Gradin at the time. We're breaking out of our end, and I ended up on the left-hand side. So I crossed through the neutral zone, and took a pass on my backhand as I was coming into the offensive zone. I quickly moved it to my forehand and shot it top shelf and scored.
Doing it at home, with some of my family there ... it was a really cool moment.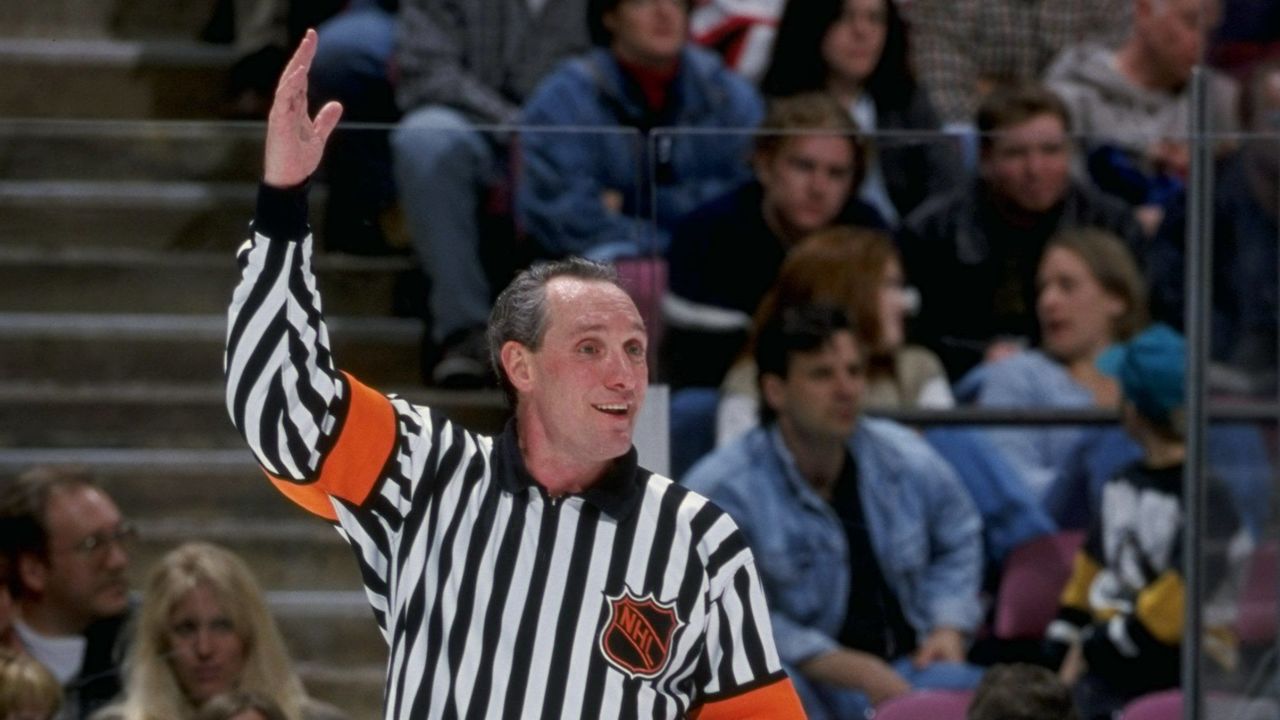 (Photo courtesy: Getty Images)
On his most memorable interaction with an official:
Well, Paul Stewart ... for whatever reason, whenever he reffed in Boston, I knew that I was getting a penalty. Regardless of whether I deserved it or not, I was getting a penalty.
I would always give him shit about it, because he's from Boston ... I would get into it with him on the fact that, for whatever reason, he had to single me out and put me in the penalty box in Boston.
On who he considers the most underrated player of his era:
Dave Poulin ... even though he was recognized as being this great defensive forward, I don't think that people recognized the details in his game.
He was in the right place at the right time. He didn't look like he was doing a whole hell of a lot, but he was doing it smart. I didn't play with him a ton, but you could really see the hockey sense he had. And I think his hockey sense was his skill set.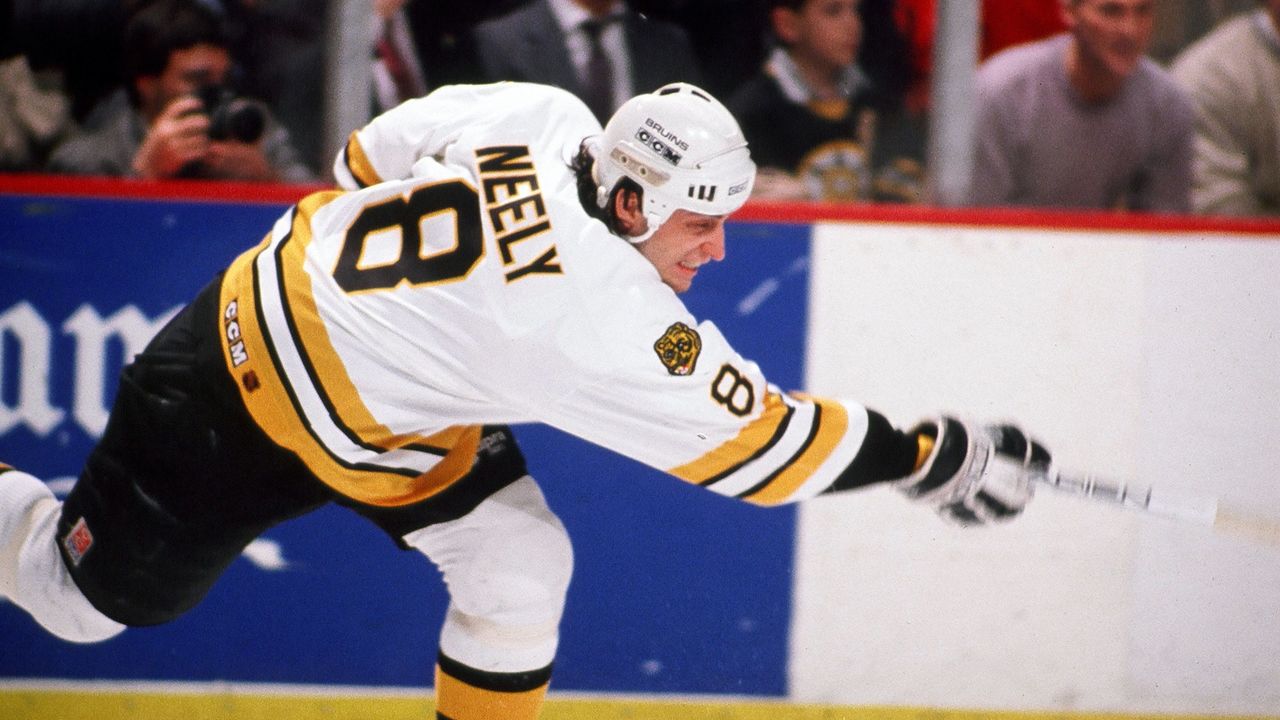 (Photo courtesy: Getty Images)
On honing one of the most lethal shots of his generation:
Certainly natural ability was a big part of it. But as I matured as a player and understood goaltenders more, I realized the tendencies of some goalies and instinctively knew where to put it and give myself the best chance to score without really having to take the extra second or half-second and see if something was available.
So it was more natural ability, but also some thought about the goaltenders that I'm facing and what their tendencies are, and where is the best opportunity to score from is on that particular goalie.
There was certainly no video like there is, no scouting reports on individual goalies. It was just playing against them over time, and where I want to be, and where I want the puck to shoot, and finding those soft open areas and getting it away as quick as possible.
On being a strong defensive forward in addition to an elite goal-scorer:
When you break in as an 18-year-old as I did, in those first few years, it's certainly brought to your attention by your coaching staff that you have to be more than a one-dimensional player. And you have to make smart decisions with the puck instead of just throwing it away blindly. You have to make sure your'e good along both blue lines, and at getting it in and getting it out
One of the problems in my third year was, the coach at the time (Vancouver's Tom Watt) didn't really have a lot of trust in me in that part of the game, and it was something that I really wanted to work on as my career went on.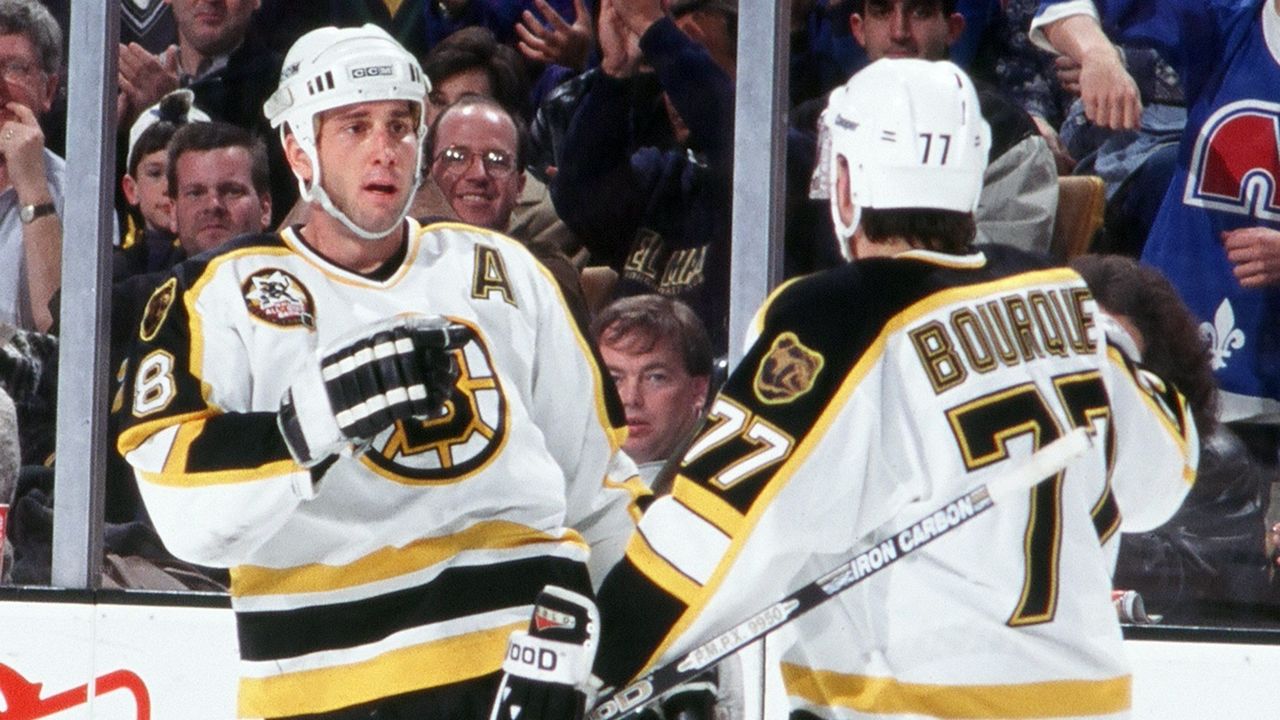 (Photo courtesy: Getty Images)
On playing alongside fellow Hall of Famer Ray Bourque:
Ray was a family man first and foremost. He had his kids around a lot, especially on weekends. Off the ice he was a devoted father and husband.
From a leadership perspective, when your best player is one of your hardest workers, you should sit up, take notice, and follow. His leadership qualities, to me, weren't so much about what he said or how he said things, but rather leading by example. And it was a prime example.
When he did speak, there was a purpose and a reason behind it. It wasn't often, but when he did, you sat and listened.
On playing in two Stanley Cup finals with Boston early in his career:
On the first team, we learned a lot going into the finals. For a lot of us, it was our first time there, and I think we were just, "Oh my God, we're in the Stanley Cup finals," and just happy to get there.
Beating Montreal for the first time in 45 years, it was such a big deal ... that was such a major accomplishment for the city of Boston and for our fan base, because of so many frustrating years against Montreal in the playoffs, that once we did get to the finals, we weren't really prepared. Maybe we were more excited.
So we learned off that. The second time around, many of the same teammates - now instead of just being happy to be there - were more like, "Here's an opportunity; we may not get another one."
On when he started to think about life after hockey:
At 26, I went in for what I thought was just gonna be a routine knee scope, maybe clean up some meniscus. And when I came out of surgery, the doctor said, "You're done for the season and I'm concerned about your career."
As you can imagine, that was extremely difficult to take at that age, and not really going into the surgery thinking it could be bad. So it was very shocking to me. And it was then that I said, "OK, at some point this is going to be over, but I don't want it to be over soon."
So I just really focused on getting back to playing, but that was kind of the age were I started thinking about there being life after hockey. And when I did finally have to retire at 31 with the hip injury, that's when reality really set in. I hadn't really said, "OK, I know what I'm going to do when hockey's over." I still really had no clue.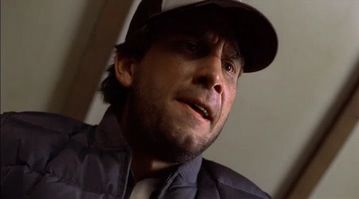 (Photo courtesy: New Line Cinema)
On landing the role of Sea Bass in the 1994 film "Dumb and Dumber":
I met the Farrelly Brothers (who directed the movie) through a mutual friend here in Boston; he grew up with them. They're big New England sports fans.
I remember getting a call from Peter and Bobby saying, "Listen, we're doing this movie, we've got this part, we'd love you to be in it." I said, "Guys, I'm not really an actor." And they said, "No, no, you'll be fine. You can do this."
When we played out in L.A., I met up with them and they gave me the script and said, "OK, just go over some of these lines. You'll be fine." And all of a sudden they got Jim Carrey involved in the movie, and then Jeff Daniels, and I connect up with them again and said, "Are you guys sure you want me in this movie?" (laughs) And they said, "No, this'll be great."
On whether he still gets called Sea Bass:
I do, I do. Yeah. (laughs)
__________
Rapid Fire
The best player he ever played with: Ray Bourque
The best goaltender he ever faced: Grant Fuhr
His favorite head coach at any level: Mike Milbury
His favorite visiting arena: Montreal Forum
__________
Fact Files
Born: June 6, 1965, Comox, British Columbia
Drafted: First round (ninth overall), 1983, Vancouver Canucks
Teams: Vancouver Canucks (1983-86), Boston Bruins (1986-96)
Awards: Bill Masterton Memorial Trophy (1993-94), Second-Team All-Star (1987-88, 1989-90, 1990-91, 1993-94), Hockey Hall of Fame (2005)
| STATS | GP | G | A | P | PIM |
| --- | --- | --- | --- | --- | --- |
| Regular Season | 726 | 395 | 299 | 694 | 1241 |
| Playoffs | 93 | 57 | 32 | 89 | 168 |
Other entries in this series:
Comments
✕
The Retro: Cam Neely on goal scoring, Ray Bourque, and the origin of Sea Bass
  Got something to say? Leave a comment below!