The Retro: Bill Ranford on Bergevin, Lowe's toughness, and a Stanley Cup flu bug
Over the course of the 2017-18 season, theScore will run a series of interviews with former players in which they recall some of the greatest moments of their career. This edition focuses on Bill Ranford, who earned 240 regular-season victories over 15 NHL seasons and backstopped the 1989-90 Edmonton Oilers to a Stanley Cup.
On what he remembers from his first NHL game:
The first one, I didn't even know I was going to play. They didn't tell me.
It was an afternoon game against Buffalo. I had just come out of junior hockey and came to the rink, and a jersey with my nameplate and No. 30 was sitting in the stall. And (Bruins head coach) Butch Goring called me into the office and told me I was starting.
It was a little bit of a shocker, but he felt he didn't want me to lose sleep and be nervous about my first start. It kind of happened quick.
On making his playoff debut in the Montreal Forum:
It was crazy. You walked in there and saw all the wooden banners ... I was a Ken Dryden fan growing up, and obviously Montreal had won a ton of Stanley Cups. So it was quite an experience to go in there, and your first-ever game at the Montreal Forum is a playoff game.
On when he realized he was in the NHL to stay:
I think you always question yourself, especially as a young player. But I would say it was the year that (starting netminder Grant Fuhr) was either suspended or got hurt, and I played 60-something games as a starter for the Oilers, I felt that I had finally come into my own. I was ready to compete.
I know my first year in Boston, when I played 40-some games, it was all a blur. I don't really remember it happening. But I think once I settled in with the Oilers, I started to realize I had the capability to play in the league and hopefully play there for a long time.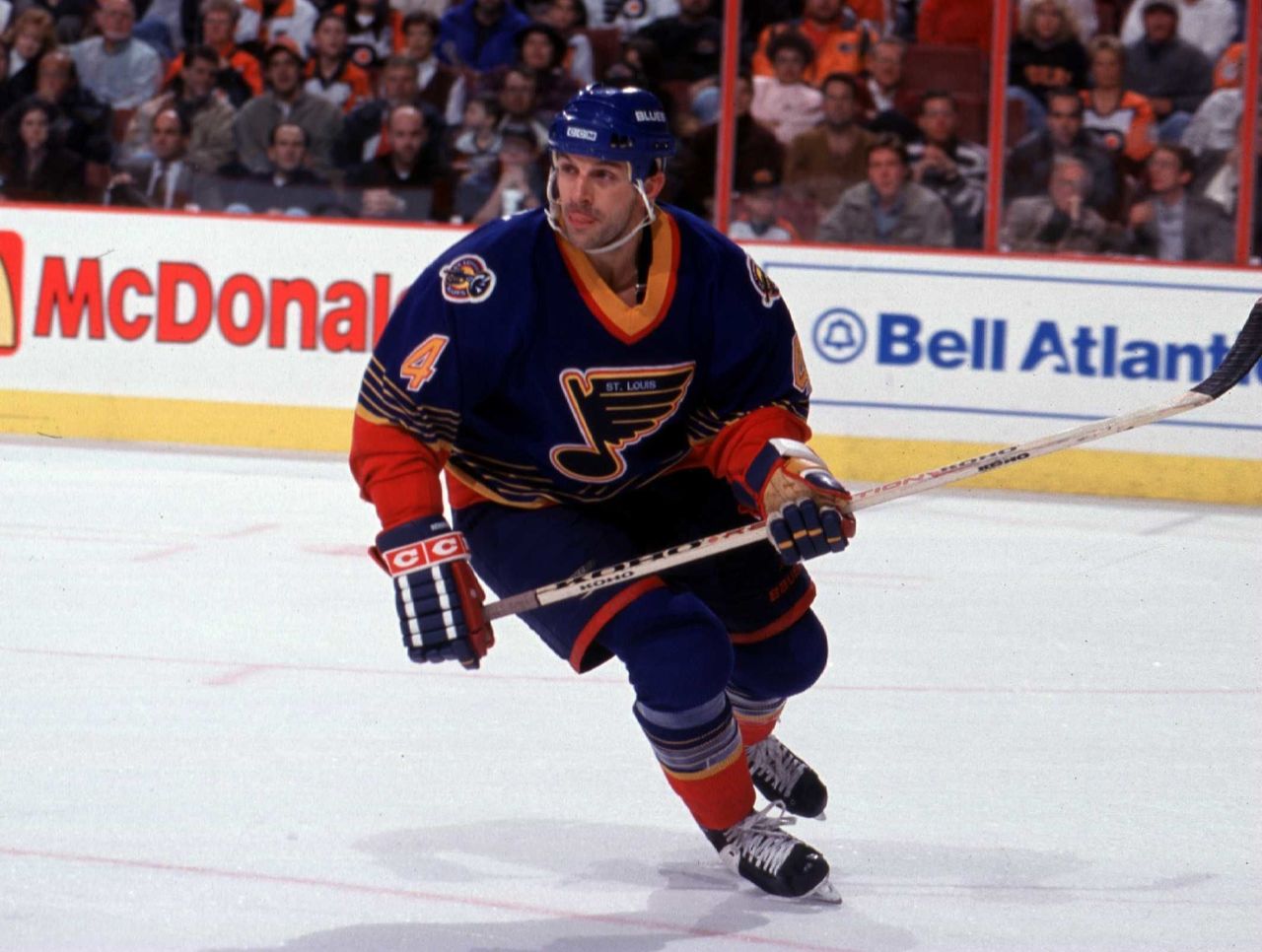 On the funniest player he encountered:
I played with Marc Bergevin, who's now the GM in Montreal, at the World Championship, and I think he's one of the funniest guys I've ever played with. He always kept us on edge with his humor and his "Frenglish." He kept everybody laughing.
He had bad jokes that kept us all loose, and he'd imitate different guys in morning skates. He brought a lot of fun to the game in pressure times. It's good to have somebody to keep you loose.
On Bergevin's best impression:
He would imitate Brian Skrudland in a breakaway situation. It was pretty funny. He got his stride in there, too. (laughs)
On his most memorable referee encounter:
I think mine was probably a bad situation, but I grew up real quick.
It was in Buffalo in the (Memorial Auditorium) with the short glass. I got scored on, and the puck was in the crease; I went to flip it off to the side, and I caught all of it - right over the glass. It hit a kid in the stands.
Ray Scapinello was the linesman at the time, and he just laid into me. He said, "Next chance you get, you get one of your spare goalie sticks and you get it over to that kid." So there was a real learning aspect of it for me, just to respect the game. Ray put me in my spot right off the bat, and it's something that I never forgot.
On the greatest game he ever played:
I think probably the one that sticks out is when we had the overtime game with all the delays with the fog in Boston in 1990. It was Game 1, but it set the stage for the rest of the series.
There were some lucky bounces, there's no doubt, but I think it was just one of those games where I made the right saves at the right times, and under the bright lights of the Stanley Cup final.
On the most underrated player from his era:
Boy, there's lots. But for me, Kevin Lowe was probably the one. He was a leader not only on the ice, but off the ice; a really good manager of the dressing room. But he was also a fierce competitor. He played hurt a lot.
I think it was in '90 that he played the last three rounds with his ribs frozen. If anybody has had a rib injury, it's probably the most painful injury you can have as a player. He was just a warrior.
On who had the greatest influence on him:
As a kid moving around in the military, being in a lot of different places growing up, my midget coach, Dave Manning, had a big part in teaching me to stand up for myself.
Ron Low also had a big influence on me - not only as an assistant coach when we were going through the playoffs in '90, but also as a head coach. He always seemed to have my back. I guess being an ex-goalie probably had a lot to do with it. Just very supportive throughout my career.
On when he knew it was time to call it quits:
I think the biggest thing for me was that I was always a No. 1 guy, and I went back to Edmonton as a No. 2 - and didn't like it. A No. 1 guy has to have the mentality to be a No. 1 guy, and I just didn't like being a No. 2.
The year that I retired (after the 1999-2000 season), I had already decided. I hadn't told my teammates or management. I didn't know exactly when it was going to be. The last month, I knew in my mind I was done but didn't want it to be about me. We were battling for a playoff spot. It was more about looking back at my career, and the fact that it lasted close to 15 years, and the opportunities it gave me.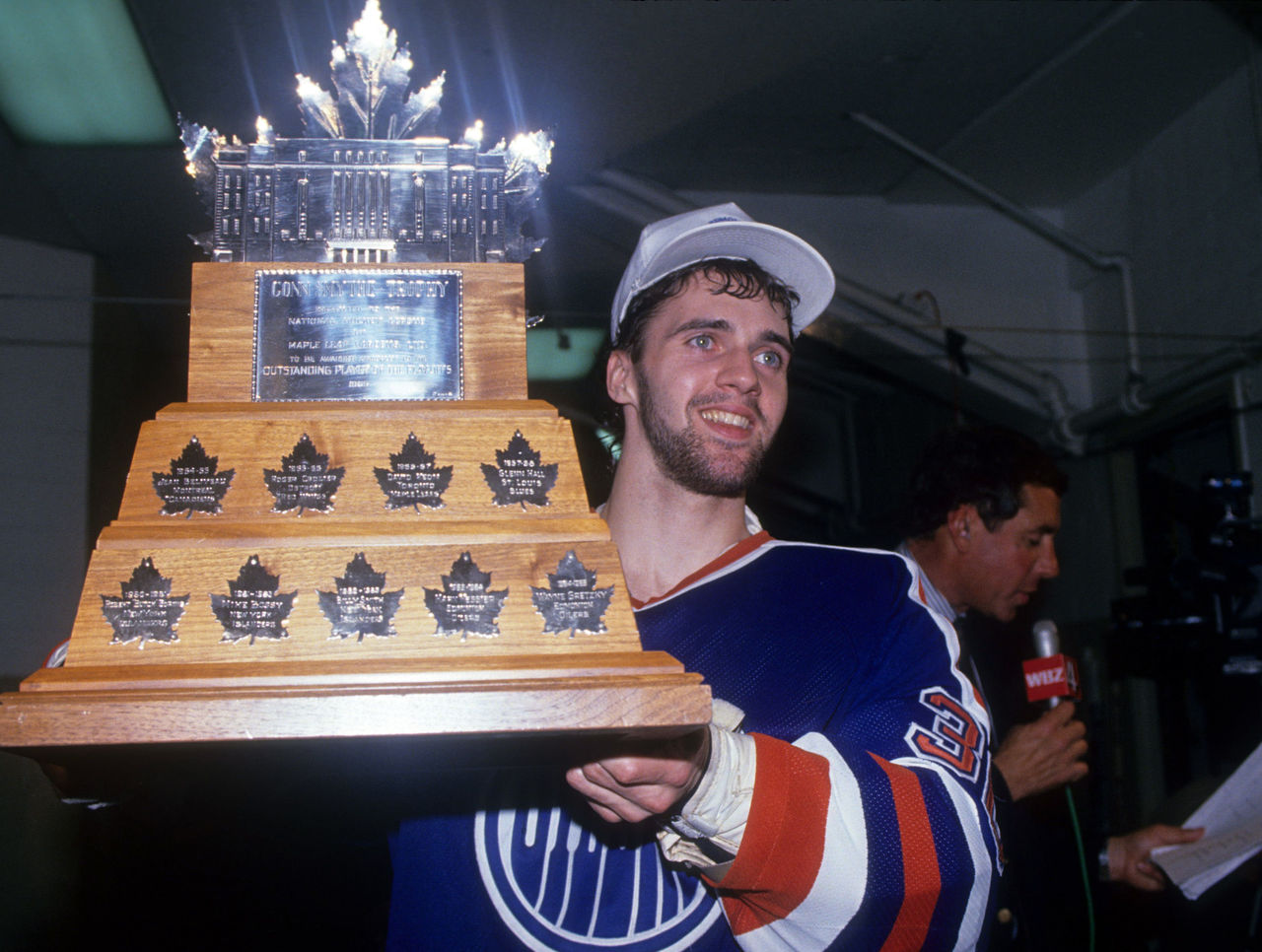 On his most memorable story from the 1990 Stanley Cup run:
We won Game 1, and then about eight of us had the flu going into Game 2. None of us skated until the morning skate. And because the Boston Celtics were in the playoffs, we actually had two days between games, which was unheard of back then. You were basically playing every second night until the playoffs were done.
It ended up being a little bit fortunate for us that we had two days in between, and had an extra 24 hours to recover. But a lot of us lost a lot of weight, which, at that time, wasn't a good thing. And because we won in the Garden, we didn't fly back that night, so we all got together at a pub in Faneuil Hall.
Back then, coaches didn't really talk to you very much. But I remember the coaching staff calling me over saying they basically didn't think I was going to make it; I was probably 10 pounds lighter by the time that series ended, just because of not having the opportunity to gain that weight back. They were quite concerned with my health.
You just went and played, so you never thought anything of it, but I was pretty run down by then, and just trying to struggle through it. You don't think your coaches notice sometimes, but they were very aware of what was going on.
__________
Rapid Fire
The greatest player he ever played with: Wayne Gretzky
The greatest player he ever played against: Mario Lemieux
The best coach he ever had: Dave Manning
The player with the best wrist shot: Tom Fergus
The player with the best slap shot: Al MacInnis
The hardest player to move from the front of the net: For me? Everybody. (laughs)
__________
Fact File
Born: December 14, 1966, Brandon, MB
Drafted: Third round (52nd overall), 1985, Boston Bruins
Teams: Boston Bruins (1986-88, 1997-98), Edmonton Oilers (1988-96, 1999-2000), Washington Capitals (1997-98), Tampa Bay Lightning (1998-99), Detroit Red Wings (1999)
Awards: Conn Smythe Trophy (1990), Stanley Cup (1989-90)
| STATS | GP | W | L | T/O | GAA |
| --- | --- | --- | --- | --- | --- |
| Regular Season | 647 | 240 | 279 | 76 | 3.41 |
| Playoffs | 53 | 28 | 25 | 0 | 3.07 |
(Photos courtesy: Getty Images)
Other entries in this series:
Comments
✕
The Retro: Bill Ranford on Bergevin, Lowe's toughness, and a Stanley Cup flu bug
  Got something to say? Leave a comment below!