The Retro: Adam Graves on Yzerman, Messier's leadership, and celebratory lobster
Over the course of the 2017-18 season, theScore will run a series of interviews with former players in which they recall some of the greatest moments of their career. This edition focuses on Adam Graves, who scored 329 goals and won a pair of Stanley Cup titles in 16 seasons with four NHL teams.
On what he remembers from his first NHL game:
My first game was with Detroit, and Jacques Demers was the coach. I remember playing on a line with Brent Ashton and Shawn Burr. I don't think I played many shifts, but when I did get out there, I was playing against Wayne Gretzky's line. I'll never forget it; I didn't go over center.
This was back in the day, when you would put your stick out and try to hook a little bit into Jari Kurri and follow him around a little bit. You talk about being nervous - that was about as humbling a start as you can get in hockey. I think we won that game 4-1, but I didn't play a very big role. I do remember how nervous I was, and how fortunate I felt to be on the ice that night.
On his first career goal:
It was in Toronto, and it was against Allan Bester. I always kid because I wasn't a player that anyone would remember any of my goals, because they were never fancy. But this particular goal happened to be a play-of-the-year contender - and it had nothing to do with what I did on the ice.
Steve Yzerman had the puck, did a spin-o-rama I believe around Brad Marsh, and deked out two or three guys. I happened to be standing beside the net at the old Maple Leaf Gardens, and he banked it off my stick and into the net.
When I say, "Yeah, my first goal was up for goal of the year," people are like, "Get out of here." And then they see the goal and they go, "Oh, I get it. Stevie Y." (laughs). It's a fond memory. To do it in Toronto, and to have my family there, made it special.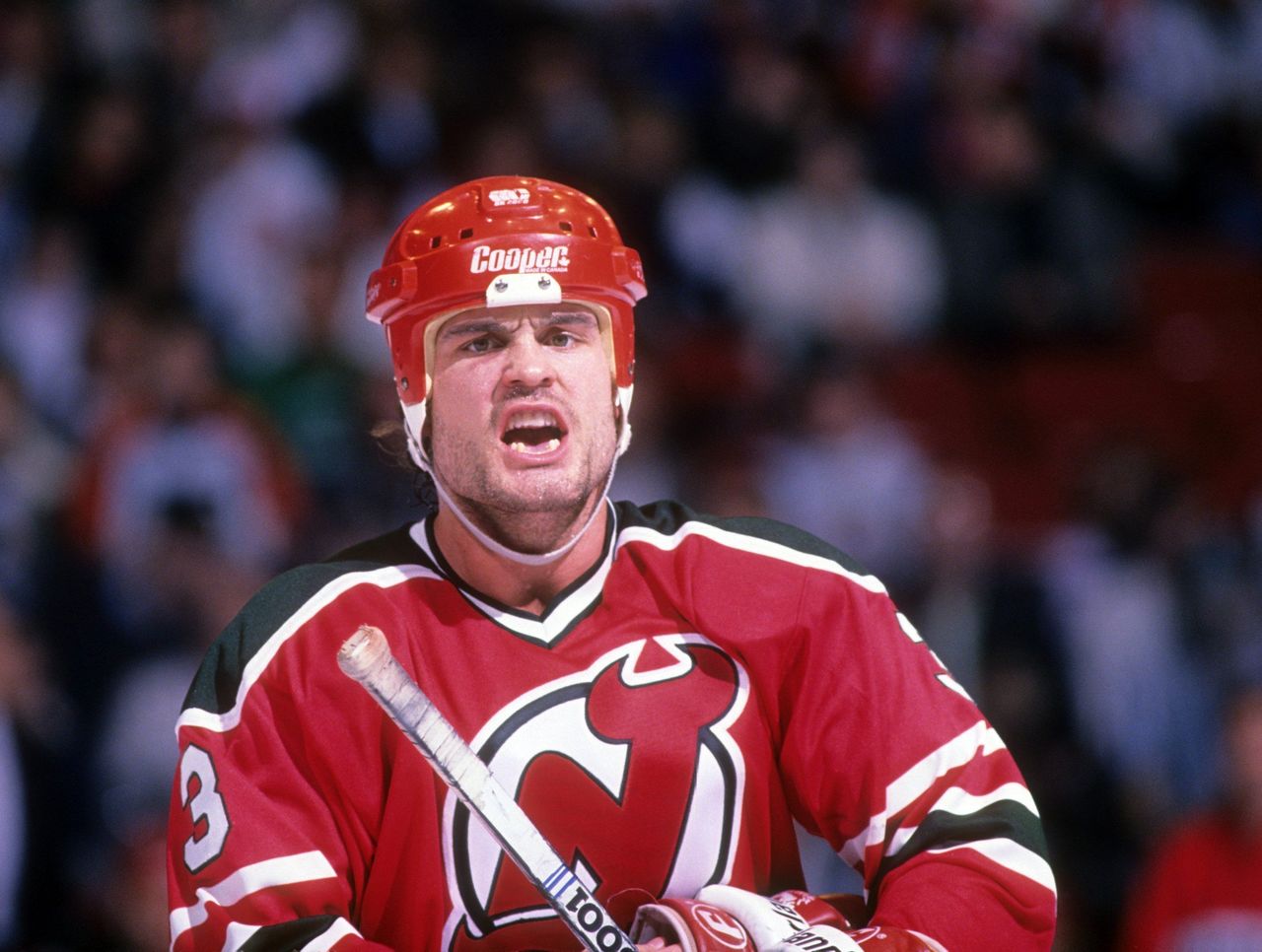 On who hit him the hardest in his career:
I would say the strongest guy I ever had to play against was Ken Daneyko. He's a guy I have always respected, and I knew I was in for a long, tiring night whenever I faced him.
He might have been the strongest as far as battling for pucks and battling for position on the ice. He was like a bull. He was always difficult to play against. And because I was in New York for so long and he was in Jersey, we spent many a night battling for position. But I always had so much respect for him.
On some of the best talkers he encountered on the ice:
Glenn Healy was a guy who was really funny; I've known him since my late teens. Between the rivalry with the Islanders and being lucky enough to play with him and win a Stanley Cup with the Rangers, he was always a quick-witted, really sharp, intelligent man.
You get Nick Kypreos and Glenn Healy in a dressing room ... there was many a day when I couldn't wait to get to the room because I knew I'd be laughing so hard, there would be tears going down my cheek. A lot of it had to do with how quick-witted and how much fun those guys were.
I could tell you some stories, but those are best kept in the dressing room because that's the privilege of being in the room. But as I'm saying that, I'm smiling right now, thinking of that journey. Having teammates like that and being able to laugh and enjoy the game you love with guys like that made it that much more fun.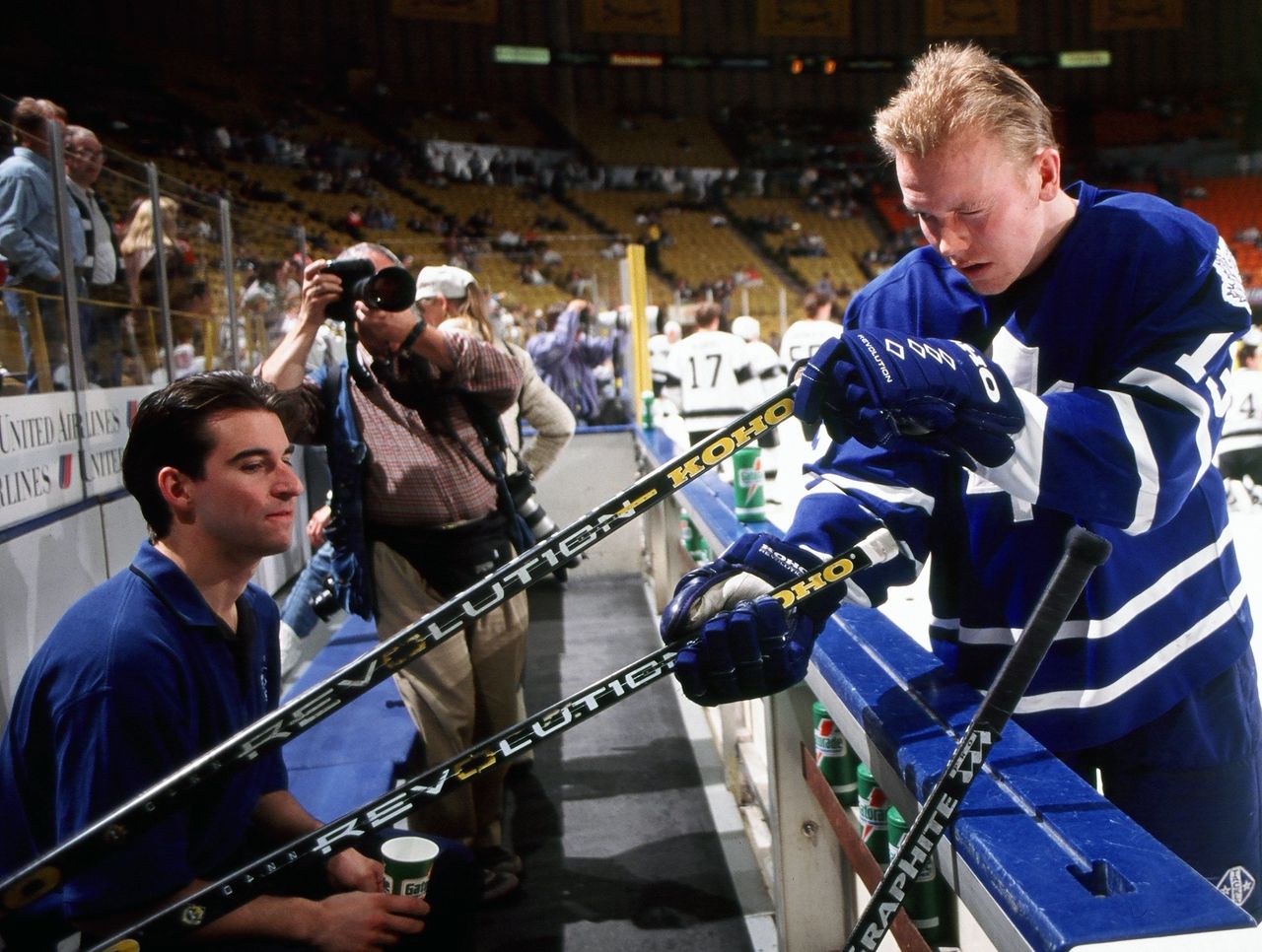 On the player he considers most underrated from his playing days:
I think one of the guys who was recognized as one of the great players of all time, but a guy I thought was so outstanding was Mats Sundin.
It seemed like whenever Toronto needed a big goal, he was there to score it. I know he was a celebrated Leaf, one of the all-time greats, but playing against him, he was such a big guy. He could play at both ends of the rink. He could beat you taking it to the net, he could beat you with his smarts, making a play, killing penalties, power play ... he was such a difficult guy to play against.
I always had a lot of respect for Mats and the way he approached the game, and his work ethic, and everything else.
On the greatest game he ever played:
You're asking the wrong guy (laughs). I honestly don't give it much thought; I don't know if I had a greatest game. Because I was aggressive, as many things that went well in a game, things could easily have gone the other way because of being out of position, or taking a penalty, or missing a hit.
People will come up to me and say, "I loved the way you played!" And I say, "Well, you must have only seen half my games. The other half, I wasn't very good." I can't say there was ever a game that stood out. I was more of a mucker, a grinder, a product of my environment.
On his last NHL game:
I can't even tell you who we played. I was in San Jose, and I guess I should remember that. When I look back, I just think about how lucky I was to play as long as I did, and to play with the people I did. Even to this day, when I get a chance to get out on the ice, I just think about how fortunate I was to play. It isn't something I look back on sadly. When I was done, I was done.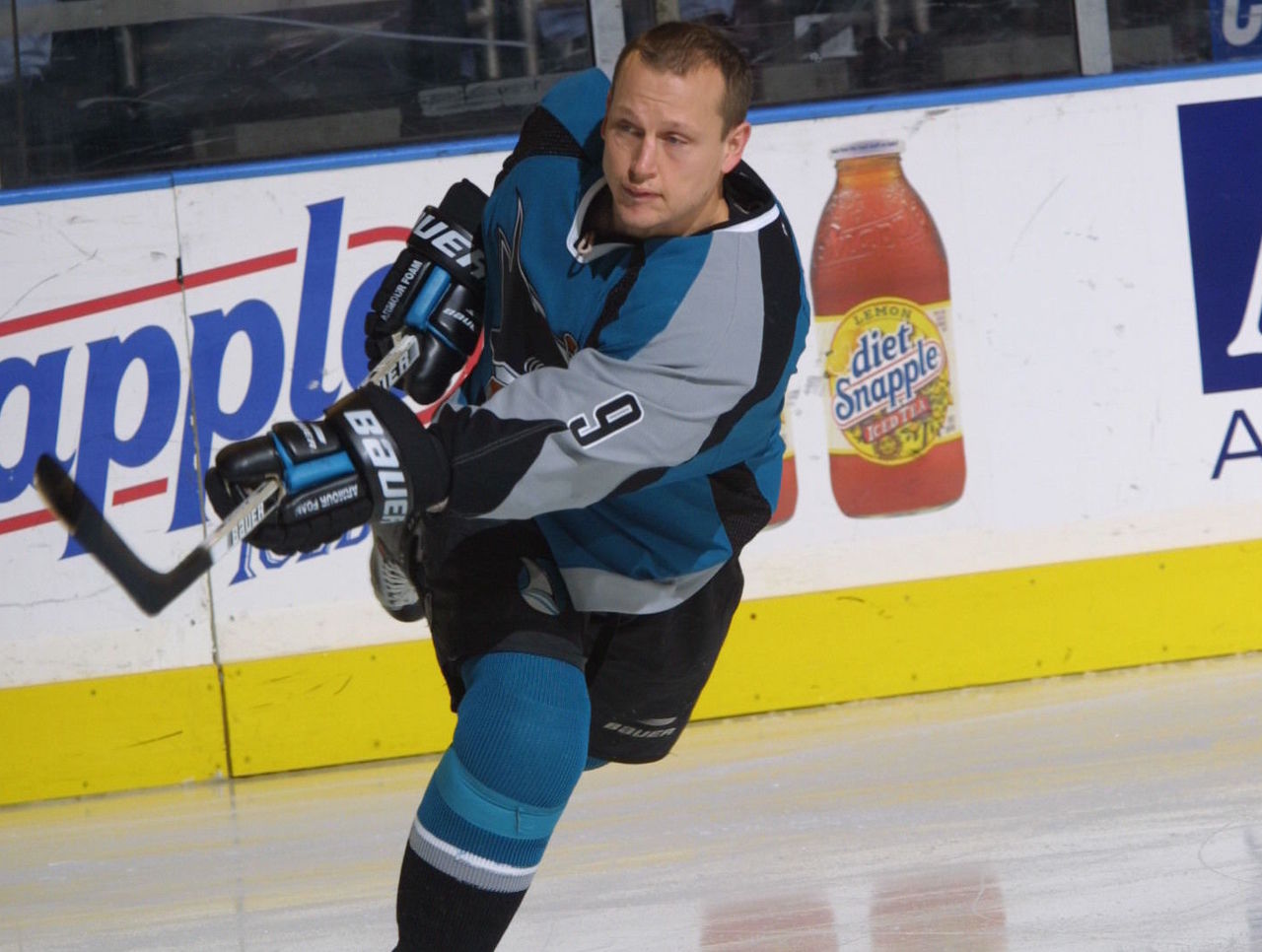 On when he realized he was done:
I think you know your body. And for me, I wasn't a guy who could change his game to a more skilled, cerebral game. I had to play physical. And by the end, after playing close to 1,200 games, my body was basically telling me I was done. I had had back surgery, shoulders, knees, hands, you name it.
For me, it was the recovery. You think you can play your old-style game, but instead of being ready to go the next day, it would take you two or three days to recover - and unfortunately, you had games in between. I quickly realized that I wasn't able to do what I could do in my early 20s - that physical game and that pounding in front of the net and in the corners.
At the end of the year, I found that I was more mentally tired than physically tired, just because of expectations you put on yourself. As you get older, and you're not able to do the things you'd like to do, you quickly understand (it's time). I was completely thrilled to have the opportunity I had. No regrets.
On his favorite story from the Oilers' 1990 Stanley Cup run:
Both Cup teams I played on were so much about family. Not just the family within the locker room, but your extended families: The moms, the dads, the wifes, the fiancees. You shared those moments with those people.
My mom and dad drove down the day of Game 5 (in Boston). I can remember being with (defenseman) Randy Gregg going into the arena and I saw my mom and dad quickly for about five, 10 minutes.
And as we were about to win, with about 10 seconds left in the game, I remember standing on the bench - actually on the bench - looking up into the stands trying to find my mom and dad. I couldn't find them very easily because they were behind one of those yellow posts at the Boston Garden.
After we had won, coming into the dressing room and having my mom and dad in the room, and my dad drinking out of the Cup, and then us going out for a team meal at a restaurant ... and the place was closed down. It was just family - your hockey family and your actual family. It was just terrific. I'll never forget my dad in the kitchen with an apron on, cooking up lobsters and celebrating the Stanley Cup. Those are memories that I love.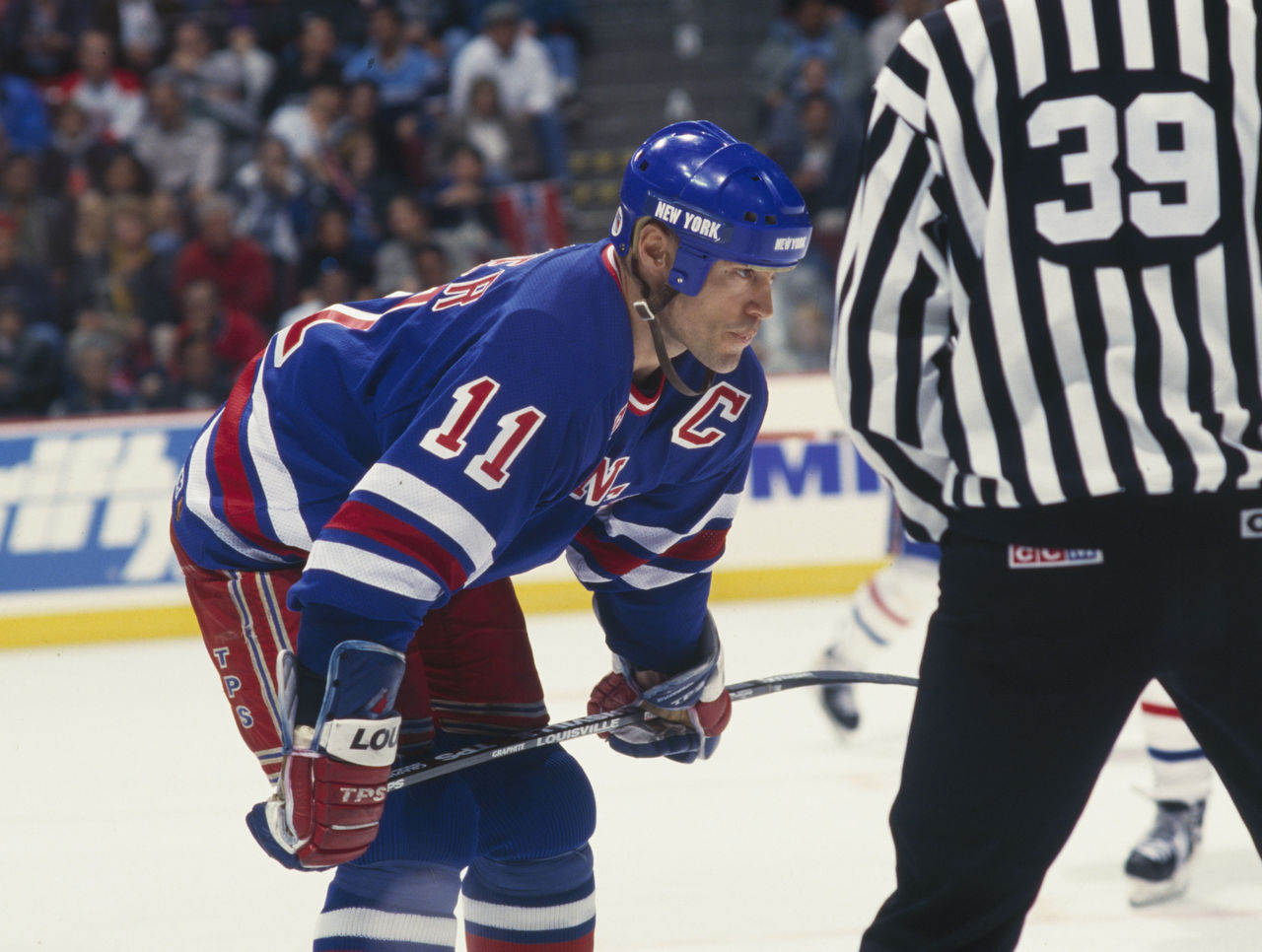 On what made Mark Messier one of hockey's greatest leaders:
For me, it's simple: He could lead any way you wanted him to. He would do it because he cared with his heart. He could do it physically. He could stand up and speak in front of the team. He would do it with humility; he wouldn't ask anyone to do something he wasn't willing to do himself.
On top of that, he had such a complete game. He had the ability to beat you with speed, with passing, with shooting, with physicality - even on-the-edge physicality. He was the complete package. And he brought that at the most opportune times. When the chips were down and you needed a big faceoff, a big hit, a big goal, a momentum-changer ... it was always No. 11.
He cared so much. I don't know if I ever played with someone who respected the game and loved the game more than Mark.
__________
Rapid Fire
The best player he ever played with: Let's put it this way: I was spoiled.
The best player he ever played against: Mario Lemieux
The best goalie he ever faced: Dominik Hasek
His favorite coach of all time: Bill Dineen
His favorite visiting arena: Chicago Stadium
__________
Fact File
Born: April 12, 1968, Toronto, ON
Drafted: Second round (22nd overall), 1986, Detroit Red Wings
Teams: Detroit Red Wings (1987-89), Edmonton Oilers (1989-91), New York Rangers (1991-2001), San Jose Sharks (2001-03)
Awards: Bill Masterton Memorial Trophy (2000-01), King Clancy Memorial Trophy (1993-94), Second-Team All-Star (1993-94), Stanley Cup (1989-90, 1993-94)
| STATS | GP | G | A | P | PIM |
| --- | --- | --- | --- | --- | --- |
| Regular Season | 1152 | 329 | 287 | 616 | 1224 |
| Playoffs | 125 | 38 | 27 | 65 | 119 |
(Photos courtesy: Getty Images)
Other entries in this series:
Comments
✕
The Retro: Adam Graves on Yzerman, Messier's leadership, and celebratory lobster
  Got something to say? Leave a comment below!