The Retro: Kelly Hrudey on Gretzky, handshake lines, and naked Al Arbour
Over the course of the 2017-18 season, theScore will run a series of interviews with former players, coaches, and officials in which they recall some of the greatest moments of their career. This edition focuses on Kelly Hrudey, who won 271 regular-season games over 15 seasons with three NHL teams.
On cracking an NHL roster:
I was walking or running back to the Marriott hotel in the parking lot of the Nassau Veterans' Coliseum, because I couldn't celebrate at (Bill) Torrey's office because the situation was so unique.
Four of my friends went into Mr. Torrey's office, and (all four) left his office just being told they were going back to the minors, so for me, how selfish (would it be) if I were to go into the office, get told I made the team, which I did, and then come out and celebrate? That would have been awfully selfish.
So, for me, I kept it all inside, we parted ways and I said goodbye to my good friends, who I had played two years with in the minors. When they left, I was able to go outside and really express myself.
I went back to my hotel room and called my mom and dad and my fiancee at the time. It was just an amazing experience.
On starting his career with an Islanders team at the end of its stretch of dominance:
I never looked at it in a daunting way, I looked at it only as a benefit.
I was given a great advantage by being around all those guys, guys I highly respected, guys that had won so much, people that I knew would be in the Hockey Hall of Fame at one point, and coached by a Hockey Hall of Famer. That was, to me, what a great start; I've always said I'm one of the luckiest guys around to have had a start like that.
Just to learn the proper way ... it wasn't like I started in the NHL, learned from the wrong people, got off track, and had to find my way. I was shown the proper way.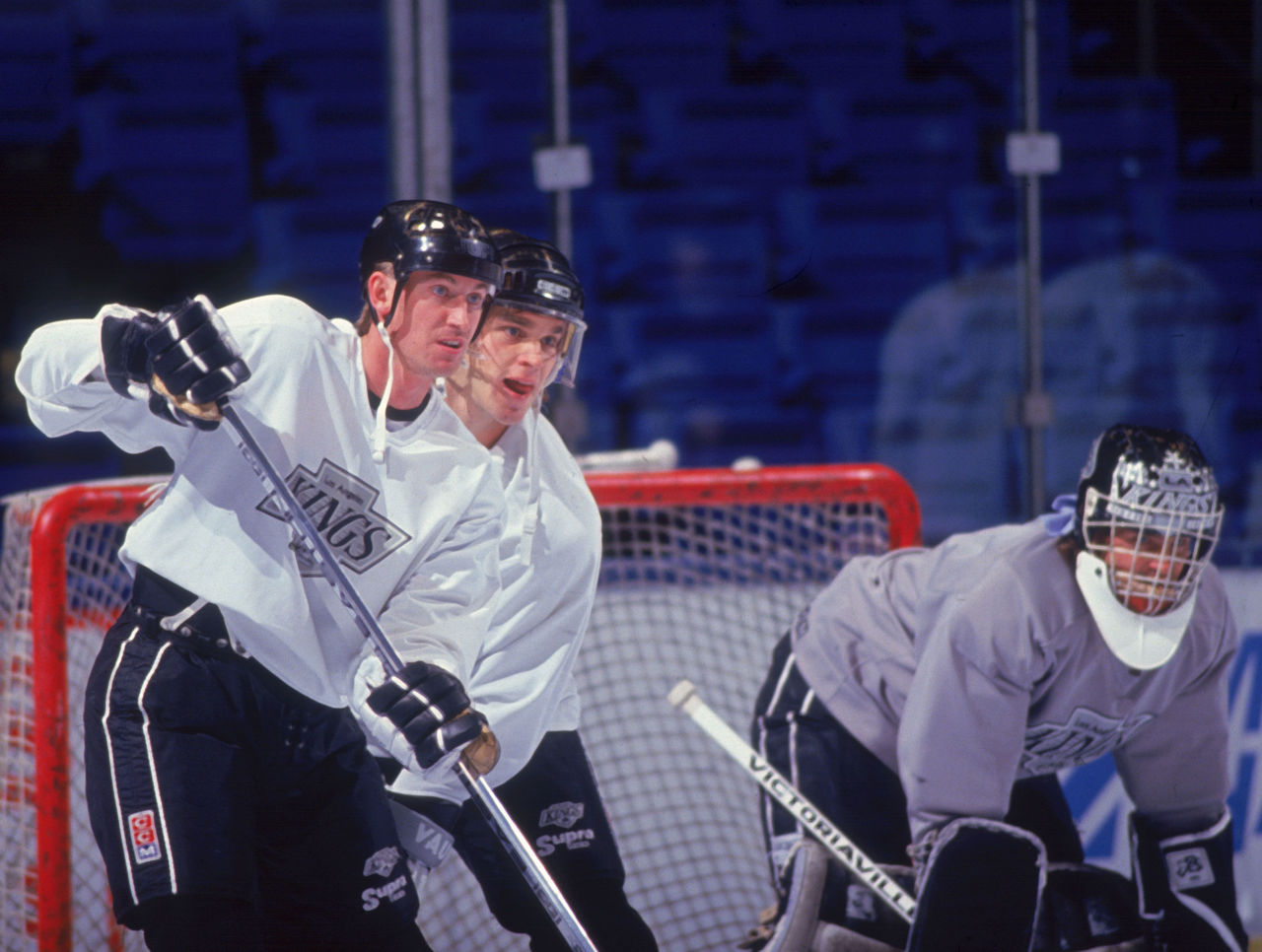 On meeting future teammate Wayne Gretzky:
I first met Wayne in the summer of 1987; I was still with the Islanders. Wayne called me at my mom and dad's house in Edmonton in July and, because I was getting invited to the Canada Cup training camp in August, he wanted to know if I wanted to go skate with him at Argyle Rink in Edmonton.
Much to my surprise, when I got there ... I didn't know it at the time, but Janet was going to come join us. So, it was just Wayne and I on the ice and Janet joined us, and it was such a cool experience knowing that you're on the ice with the greatest player in the game, at the time, and it formed a bit of a bond and a bit of a friendship between us.
On Gretzky as a teammate:
He was (demanding), and that's a compliment. All my favorite teammates were all demanding, and they should be, because you're looking for perfection, or as close to it as you can have.
You have to be willing to accept a guy's weaknesses and so on, but only in short order, only in short spurts. We can't have a weak link, even if he's a great guy. I understood that playing with the Islanders, and Wayne was no different in that sense.
Wayne, though, had a quality of grace that really stood out to me. It was a unique quality in the way (that) his memory is so unique. I often looked at him and just wondered, "What a special guy."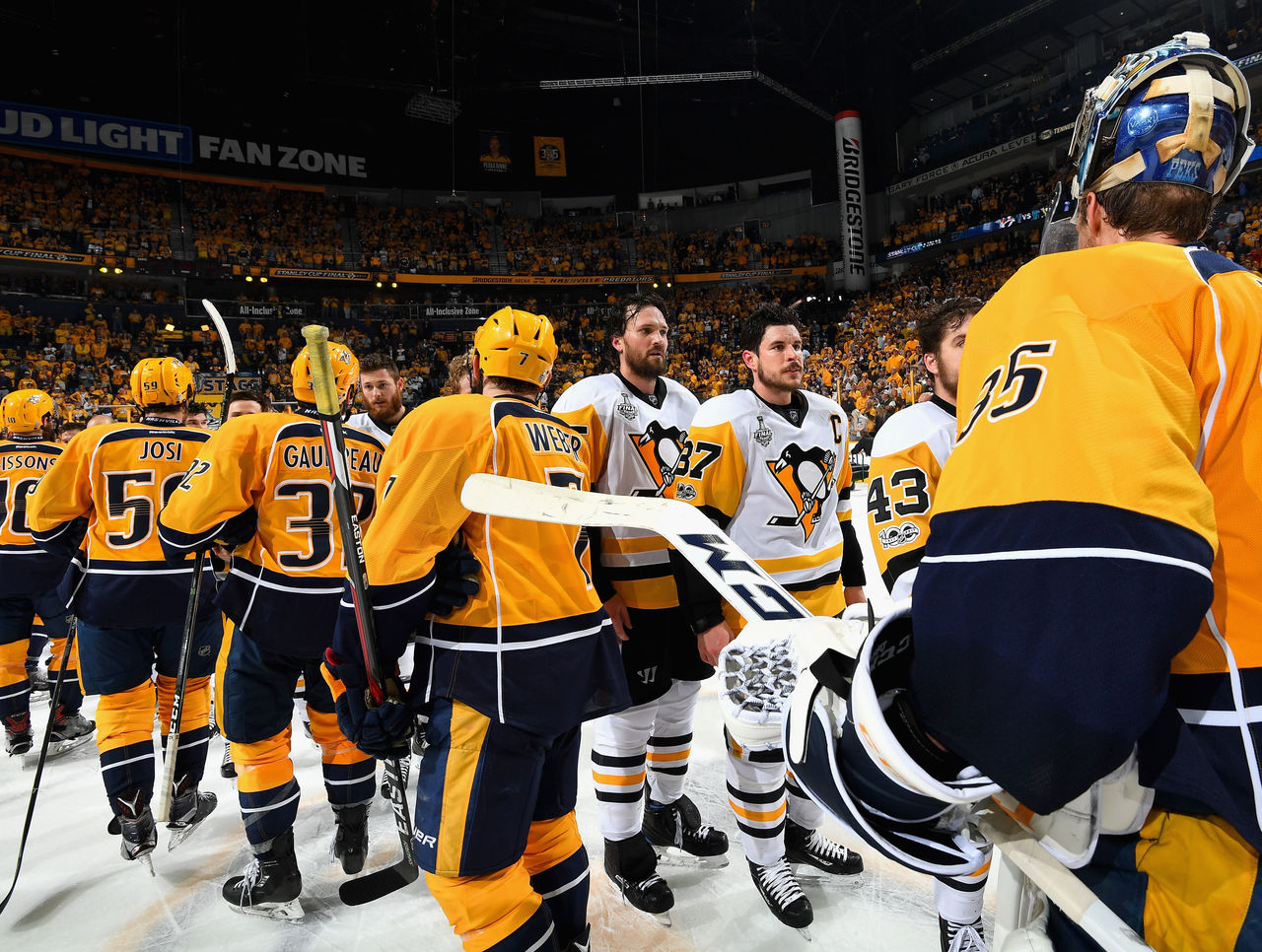 On playing with hate:
One thing that has made it different is the cell phone. These guys can text and Facetime and all that kind of stuff, we had no form of communication that way, so it was much easier to get a hate on.
Not all athletes can play with anger. It was important for me because it was easy for me to get involved in a game if I truly hated the other guy, but I understand that it's not for every athlete.
One thing I won't back away from, though, is I can't stand the handshake line. It's repulsive to me, I just find it so insincere that for two weeks you want to beat somebody so badly and then 30 seconds after the game you're going to shake their hand. I don't get it. I understand that I have a unique view of it and most people think I'm an idiot, but I am OK with that.
I had no idea how I crossed the line a few times by kicking people with my skates. I had no idea I was such an idiot until these guys came up to me after I was done playing and said, "Hey, look at this scar," or "I still have this scar because you stepped on me or kicked me" ... I was appalled to find out I was that kind of person.
On the "Easter Epic," a 1987 four-OT playoff game between the Islanders and Washington Capitals in which a victorious Hrudey made 73 saves:
If you play a game that goes four OTs, and the score is 2-2, I think that most people would say the goalies had done their jobs. In fact, that's how I was for a lot of the game, as it went into double OT, triple OT, and quadruple OT, I was thinking, "Even if we lose this game, no one's going to be blaming me."
It was kind of like a relief. I never spoke to (Capitals goalie) Bob Mason about that but, I would suspect that he kind of has the same view that "Boy, both goaltenders have held up their end of the bargain in this one."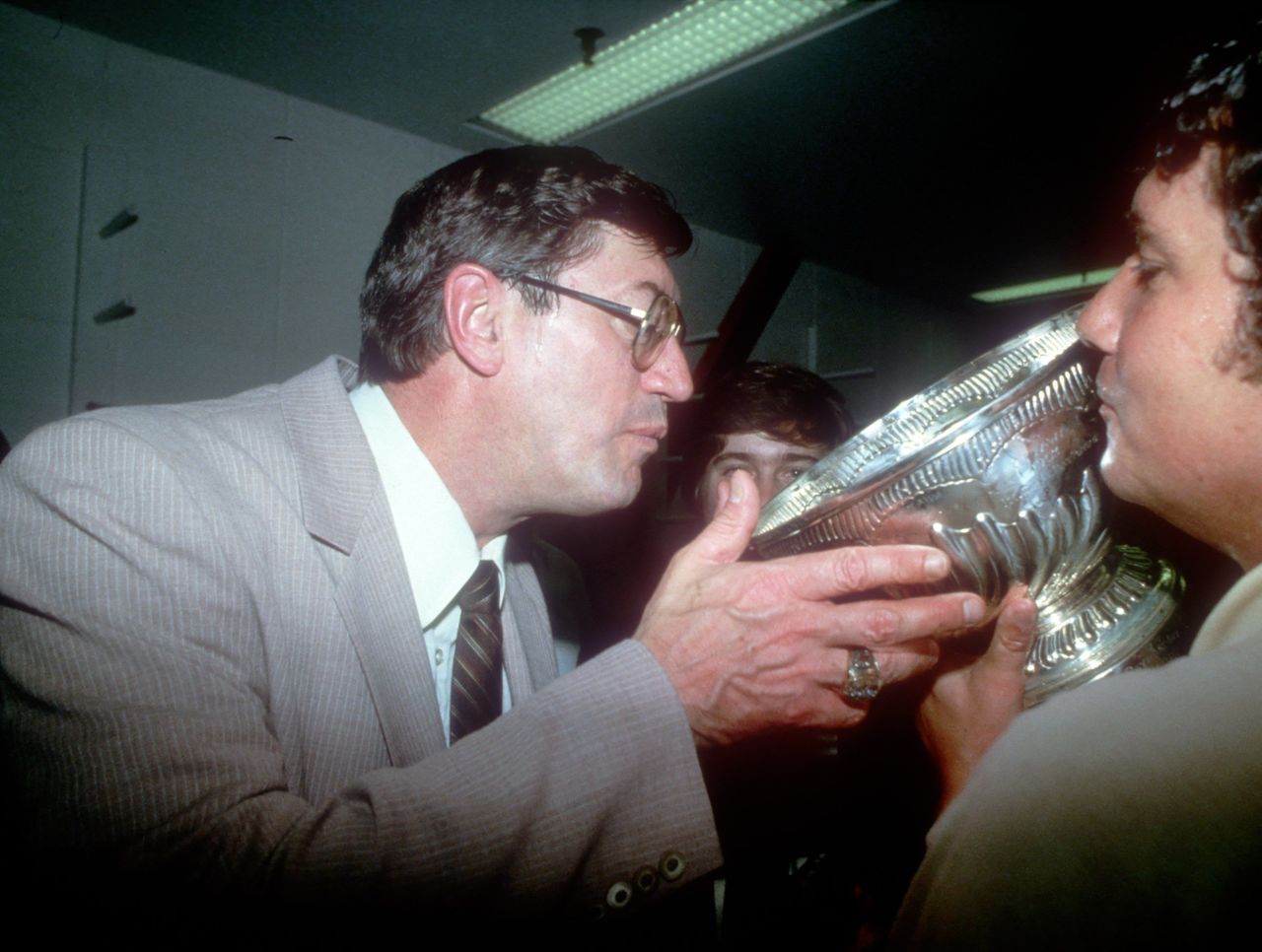 On what he thought when he saw Islanders head coach Al Arbour naked in a sauna:
Turn around! Get out of the room! All I could think of was, "What do I do here?"
This is a unique situation, Al had never been in the sauna, at least to the best of my knowledge, usually it's my friends in there and we're going to share stories and a few laughs and then maybe go for lunch. And then there's Al sitting there. So it took a lot of courage to not just turn around and leave.
On the camaraderie in today's NHL compared with Hrudey's era:
It is different, there is no question about it, and I think it will only continue to go in that direction more so. I think that, to a certain degree, there is something to be said about spending a night in a particular city and going out for a couple of drinks with your teammates.
Some of my favorite bonding moments were just those situations, but I also understand that it just wouldn't work in today's NHL.
__________
Fact File
Born: Jan. 13, 1961, Edmonton, Alberta
Drafted: Second round (38th overall), 1980, New York Islanders
Teams: Islanders (1983-89), Los Angeles Kings (1989-96), San Jose Sharks (1996-98)
| STATS | GP | W | L | T/O | GAA |
| --- | --- | --- | --- | --- | --- |
| Regular Season | 677 | 271 | 265 | 88 | 3.43 |
| Playoffs | 85 | 36 | 46 | 0 | 3.29 |
(Photos courtesy: Getty Images)
Other entries in this series:
Comments
✕
The Retro: Kelly Hrudey on Gretzky, handshake lines, and naked Al Arbour
  Got something to say? Leave a comment below!