The Retro: Peter Mahovlich on his big brother, dynasties, and dining with Putin
Over the course of the 2017-18 season, theScore will run a series of interviews with former players, coaches and officials in which they recall some of the greatest moments of their career. This edition focuses on 6-foot-5 forward Peter Mahovlich, who won four Stanley Cups and was part of the star-studded Canadian team that prevailed in the 1972 Summit Series against Russia:
On what he remembers from his first NHL game:
The interesting part was that I was still playing junior hockey in Hamilton, and I was called into the office and the coach at the time said I'd be heading off to Boston to play in an NHL game, which was terrific.
We ended up winning 1-0; I can remember Jimmy Peters scoring the goal, and I had the assist on the only goal of the game. It was quite an experience. And then, of course, the next day I was right back in Hamilton.
But it was quite an experience to be in the same dressing room with Gordie Howe and Alex Delvecchio and Norm Ullman and Gary Bergman and Roger Crozier and so many other hockey players. It was a wonderful experience.
On his first NHL goal:
I remember I scored it against the Montreal Canadiens. But to actually remember what transpired ... I can't. Sometimes you're so excited that you sometimes can't recall the moment because you're so happy about it.
For me, that's exactly what happened. It wasn't like, "Gee, I scored a lot of goals, I can't remember that one." It's that I was so excited that I just can't remember it. It's an awful thing, isn't it? (laughs)
On when he knew he would stick in the NHL:
I can recall that first training camp; I had played three games the year before with Detroit. I went into training camp, and things were very positive. I ended up playing a lot with Gordie Howe and Alex Delvecchio, and I was very productive. It was probably the three games the previous season that set me on the path of a professional hockey player.
But with everything the way it was, it was still a six-team league at the time. Things didn't go as well as I wanted; I was in and out of the lineup, and then I got sent down to the Pittsburgh Hornets of the American Hockey League, and went on to win a Calder Cup there. So it was still a pretty exciting year for me.
Things never transpired the way I wanted in my three years in Detroit. Then, of course, I got to Montreal, and things really started to happen on a positive note for me in Montreal as far as my productivity went.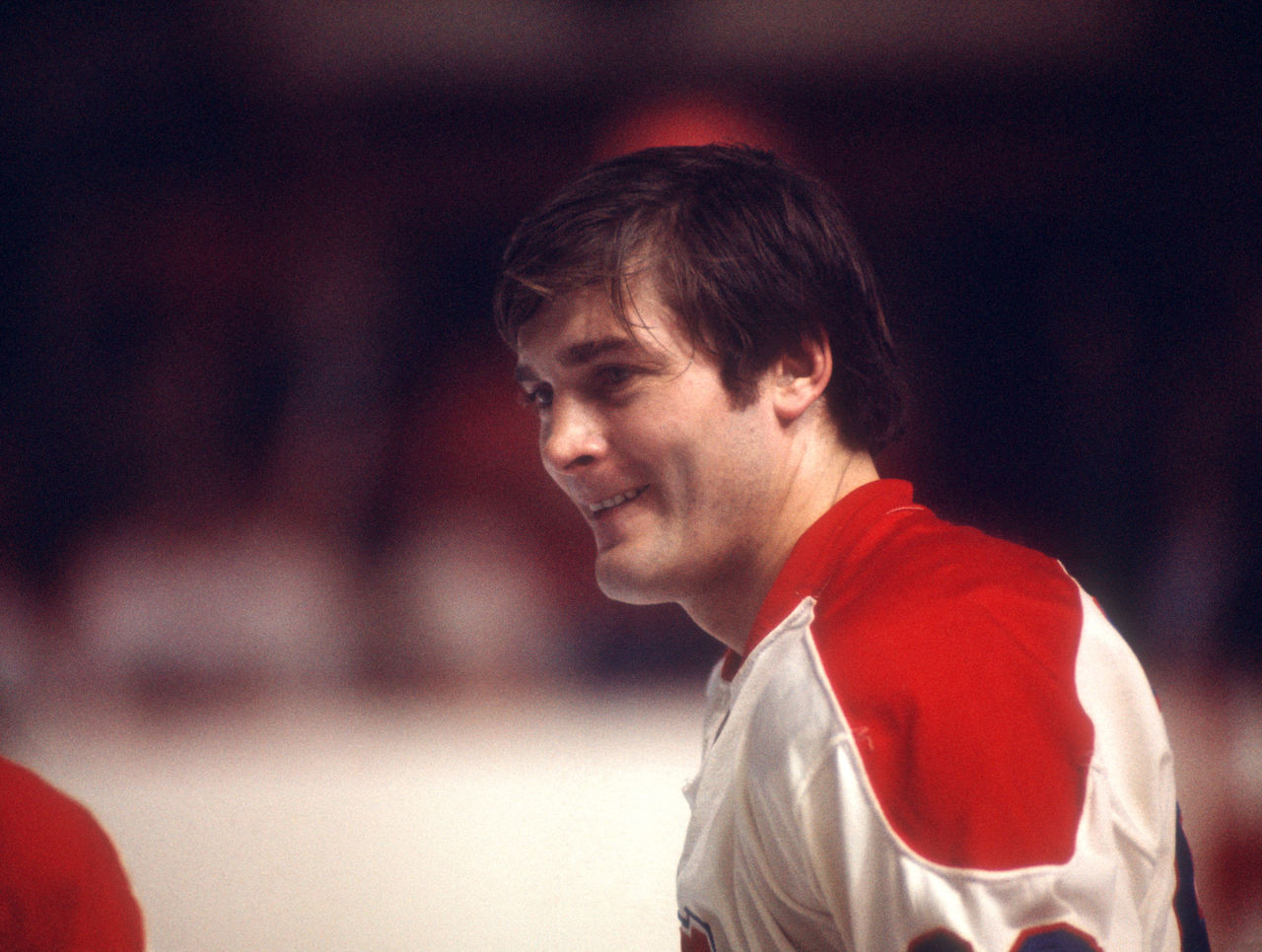 On being traded to the Canadiens in 1969:
So I get traded to Montreal ... I go into a situation where they had just won a Stanley Cup again. So I'm thinking, "How am I going to be part of this organization when I hadn't made the playoffs in three years in Detroit?"
My meeting with (Canadiens general manager) Sam Pollock, I remember it to this day. He said, "Peter, we traded for you because we felt that you could play for the Montreal Canadiens. We feel that there's something there that will flourish in Montreal." And that's exactly what happened.
I got called up (from the farm team) halfway through the year, played some games with the big club, stayed with them at the end of the year ... we ended up with 92 points and still missed the playoffs. And I'm thinking, "Oh my God, here I am ... they hadn't missed the playoffs in 20 years, and I get here and they miss the playoffs." (laughs)
On finishing fourth in the NHL in penalty minutes in his first full season:
I think when you're trying to prove something all the time, trying to establish yourself, you're always going to get tested.
At that time, my size was a positive thing for me on the ice. I was able to utilize it. And at that time, we all had what we called "the equalizer" - and that was our stick. In front of the net, the defensemen used to be able to cross-check you pretty good. And the thing was, those sticks didn't break!
There was a price you had to pay when you stood in front of the net or went into the corners. And consequently, if you retaliated, you would get a penalty. And back then, the thing that we feared the most was when the referee kept saying, "Let them go." And I'd say, "Get those damned linesmen in here!"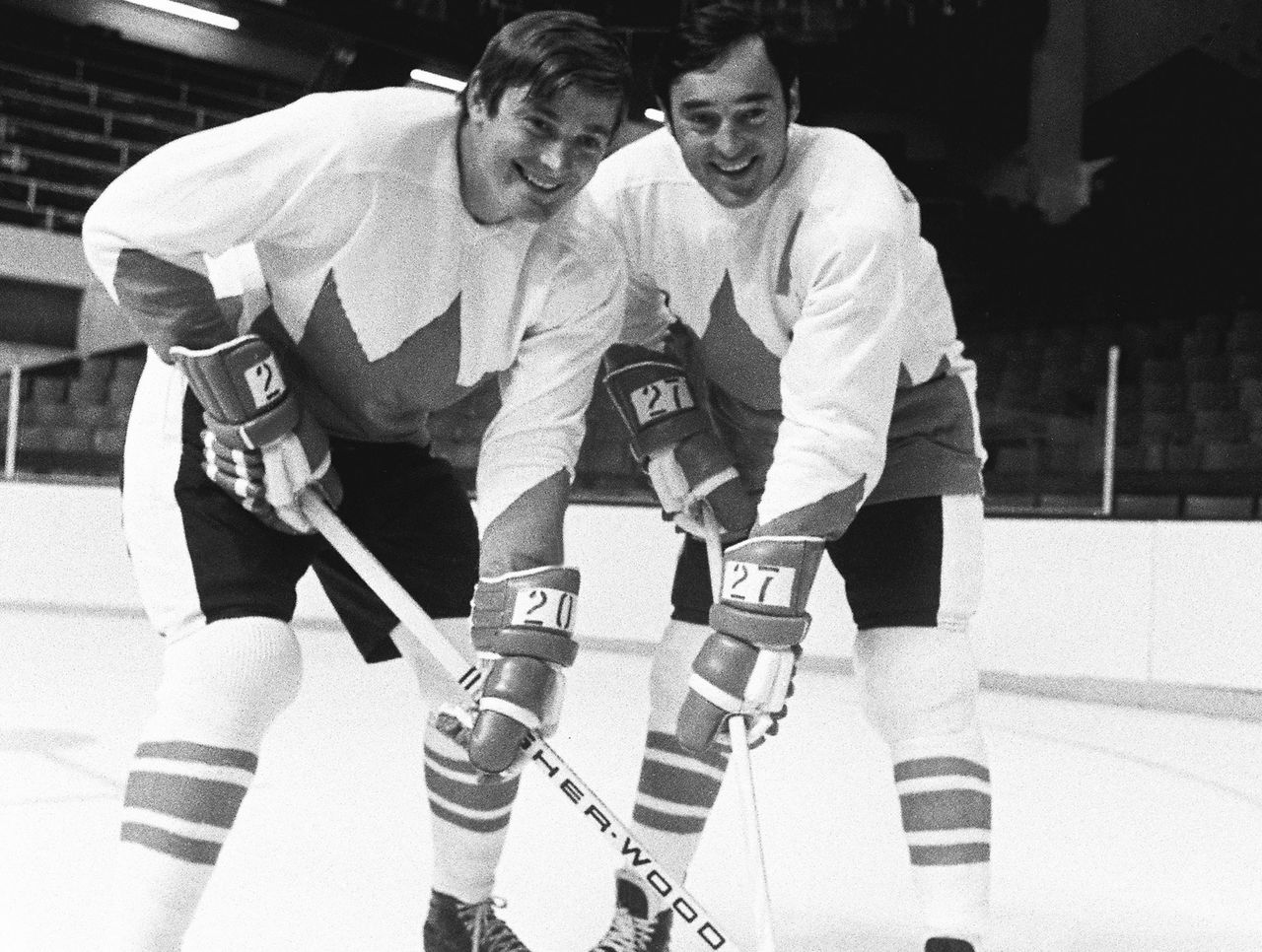 On living up to expectations as the younger brother of Frank Mahovlich:
I never felt any pressure from my parents, I never felt any pressure from my brother. Other people, like writers or fans, might have wanted more from me at times, because I was Frank's brother. But I never let that bother me because I was going to be who I was no matter what. And I ended up doing OK.
In my first Stanley Cup win in 1971, I think it was Game 6 ... we ended up killing penalties together. I scored a shorthanded goal; that felt tremendous at the time. Just the fact that I was able to play with my brother, to win that Stanley Cup, and then to be part of representing our country at the Summit Series, it was a tremendous thing.
On his interactions with officials:
The referees back then were great, because they talked to you. And you know what? Some of the things they would do or say would embarrass you, because they were right. They understood the game, they understood everybody was trying to get an edge. That's just the way it was.
I really liked Frank Udvari. Bill Friday was terrific. Linesman John D'Amico was a friend of mine, we used to work hockey schools together. The bad thing about John was, anytime I would get into an altercation, John would grab me, and put me in a bear hug, and that was it. And the other guy would get a few extra shots at me, which was OK, I guess. (laughs)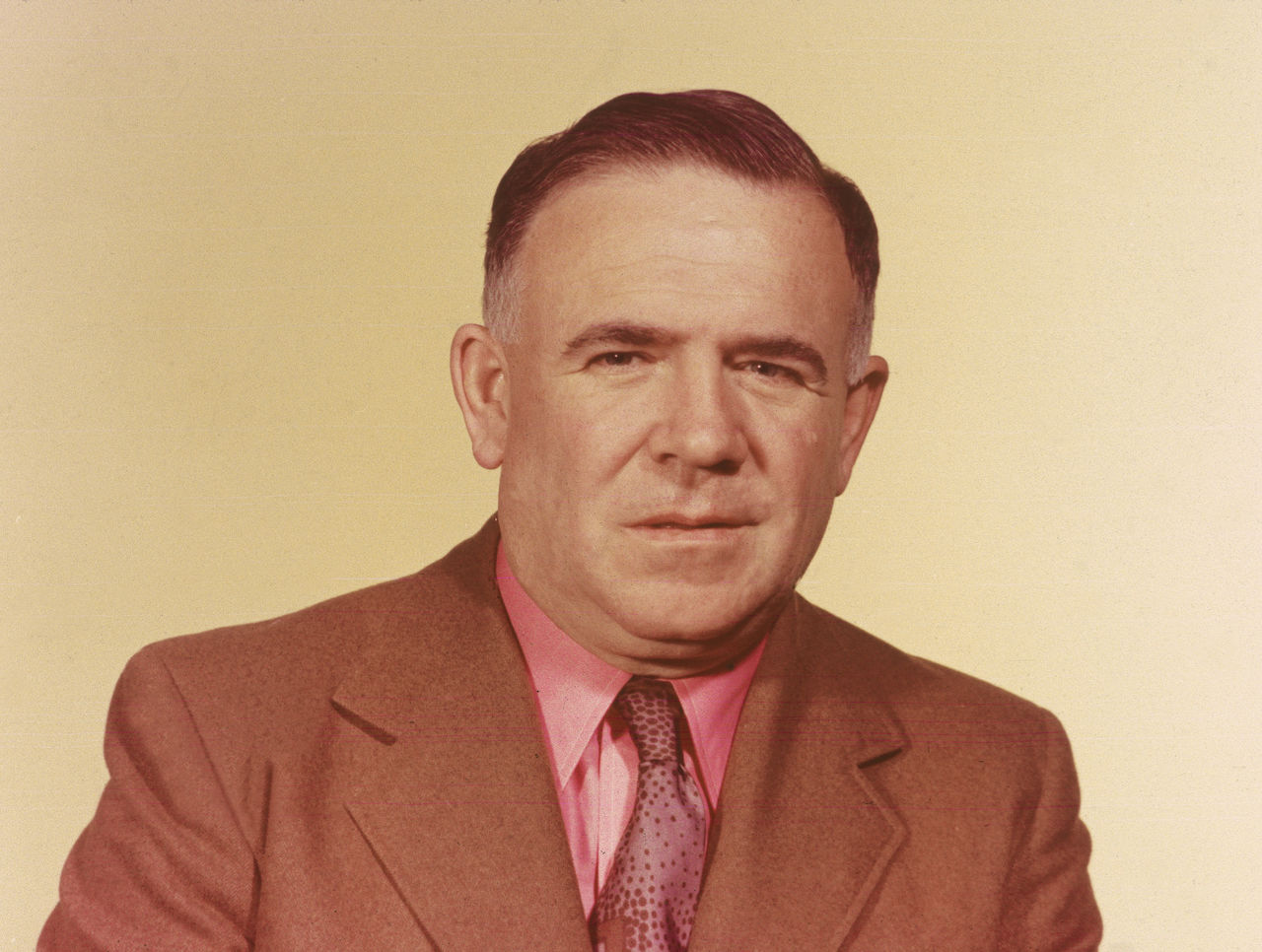 On how the Canadiens stayed motivated during their late-1970s dynasty:
In Montreal, it was always, "What have you done for me lately?" That was led by Sam Pollock; if you ever had to talk to Sam, it didn't matter who you were ... I honestly believe that even Jean Beliveau was a little afraid of Sam Pollock. And that's a big statement; that's how much persona Mr. Pollock had.
That was carried on by our coach, Scotty Bowman, who always found things to bring to the table to challenge us.
Whether it was getting to first place in our division, getting to first place in the league, beating somebody else's record, the goals for, the goals against, the goals differential ... everything was always pre-planned with Scotty. "Look, our penalty killing could be better. Philadelphia is really good at penalty killing. Let's see if we can do a better job there." He always had something.
On being traded out of Montreal in 1977:
Things had soured between Scotty and I; there were some issues. It was a mutual thing, me moving on. I don't look back. I would have liked to stay and win more Stanley Cups, but it was time for me to move, and I felt it was the best thing for my career and my family at the time.
On the time he came out of retirement for a one-game stint in 1985:
I was coaching the Toledo Goaldiggers in the old International Hockey League. We were underfinanced; our budget was such that we only had 15 skaters and two goaltenders. One night we had an injury, so we were down to 14, and then we had another injury, so we were down to 13. So I said, "I'll go out and play. I'll just play defense." (laughs)
Don Murdoch came out of retirement, too, and played with me. It was fun. I got to play some games (Mahovlich ended up with 14 points in 23 games). The owner, who I really liked, he didn't ask me to play, but I said, "You know what? I can do it. It will save us some salary, and help us out." And it did. And I only had three fights that year. (laughs)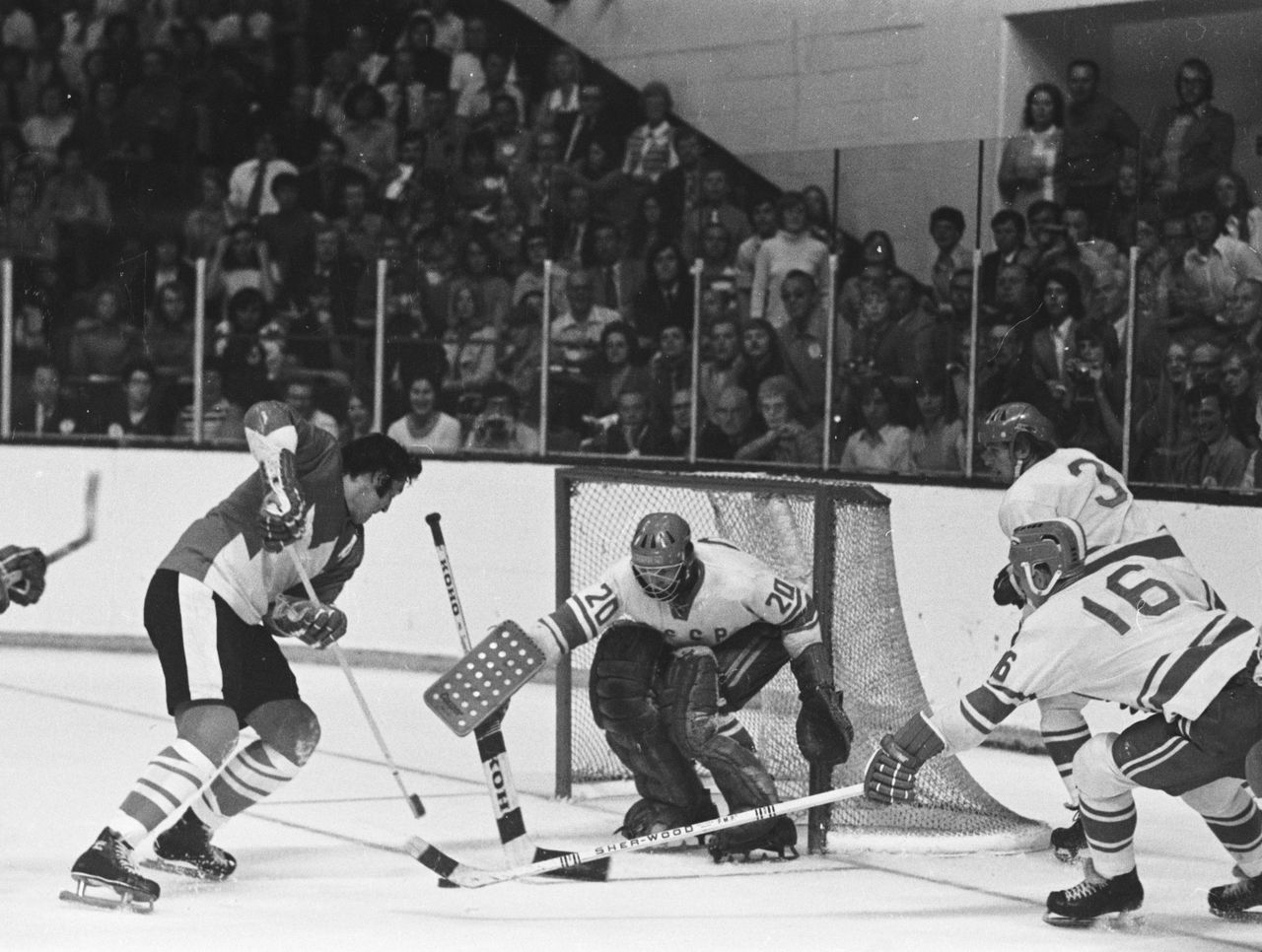 On his memories of the Summit Series:
It's not one defining moment for me. How do you treasure a goal here or there when I can treasure the friendships every time I see these guys? That's more important to me. Every time I see Serge Savard or Yvan Cournoyer or Guy Lapointe or Phil Esposito, it's special.
A group of us went over to Russia for the 45th anniversary. And here's what happened: we were supposed to go over there for Sept. 1, 2, and 3. We got a phone call asking us to postpone it to the 12th, 13th, and 14th. And this affected a few players because their plans had to be changed.
The reason the Russians wanted to change it was that Vladimir Putin wanted to be involved. So we actually went to Sochi after we landed in Moscow, and we had dinner with Mr. Putin. They honored us. That series was probably more important to them than any gold medal that they ever won.
The games say that we won - but they didn't lose. They also won, because everybody said they wouldn't be competitive. And we didn't know. But they were competitive. They proved it.
We as a group were inducted into the Canadian Sports Hall of Fame as a team; I think we're still the only team to be inducted. In my heart, in my mind, I wish they would induct the Russian team as well. You can't be a great team unless you have a great opponent. And they were a great opponent.
__________
Rapid Fire
Best goalies he ever faced: Bernie Parent and Terry Sawchuk
Biggest influence on him as a player: His brother
Favorite coaches of all time: Mr. Bosworth (his peewee coach), Al MacNeil, Fernie Flaman
Favorite visiting arenas: Boston Garden and Chicago Stadium
__________
Fact File
Born: Oct. 10, 1946, Timmins, ON
Drafted: First round (2nd overall), 1963, Detroit Red Wings
Teams: Detroit Red Wings (1965-69, 1979-81), Montreal Canadiens (1969-78), Pittsburgh Penguins (1977-79)
Awards: Stanley Cup (1970-71, 1972-73, 1975-76, 1976-77)
| STATS | GP | G | A | P | PIM |
| --- | --- | --- | --- | --- | --- |
| Regular Season | 884 | 288 | 485 | 773 | 916 |
| Playoffs | 88 | 30 | 42 | 72 | 134 |
(Photos courtesy: Getty Images)
Other entries in this series:
Comments
✕
The Retro: Peter Mahovlich on his big brother, dynasties, and dining with Putin
  Got something to say? Leave a comment below!