The Retro: Dennis Maruk on pranks, roller hockey, and his sweet Fu Manchu
Over the course of the 2017-18 season, theScore will run a series of interviews with former players, coaches, and officials in which they recall some of the greatest moments of their careers. This edition focuses on Dennis Maruk, who averaged nearly a point per game over 888 NHL regular-season contests with four teams and had a 60-goal season with Washington in 1981-82.
On whether he felt he should have been drafted higher than 21st overall in 1975 following a successful junior career:
I think in that situation, I had good numbers ... but truthfully, I thought I would have been drafted the year before as an 18-year-old due to the fact that I was pretty good. We had played exhibition games against the Washington Capitals in London (while with the OHL's London Knights), and I had scored a bunch of goals in those games, so I was disappointed at that time.
And of course, having that great last year of junior, and then not being drafted in the first round ... yeah, I know there was a lot of great talent in that draft. But I think the reason that I wasn't drafted higher was because of my size (5-foot-8, 158 pounds). It was a negative. I think I had all the skill teams were looking for, but basically it came down to them going with the bigger guys.
On his first NHL goal:
My first goal was in Toronto at Maple Leaf Gardens, against Wayne Thomas. My parents, my brothers and sisters, friends, and relatives were all at the game. I remember that one more than I remember (No. 50 in 1980-81) and (No. 60 in 1981-82) ... when I wrote my book ("Dennis Maruk: The Unforgettable Story of Hockey's Forgotten 60-Goal Man"), (co-writer Ken Reid) had to tell me the dates and all that. But I remember that first one.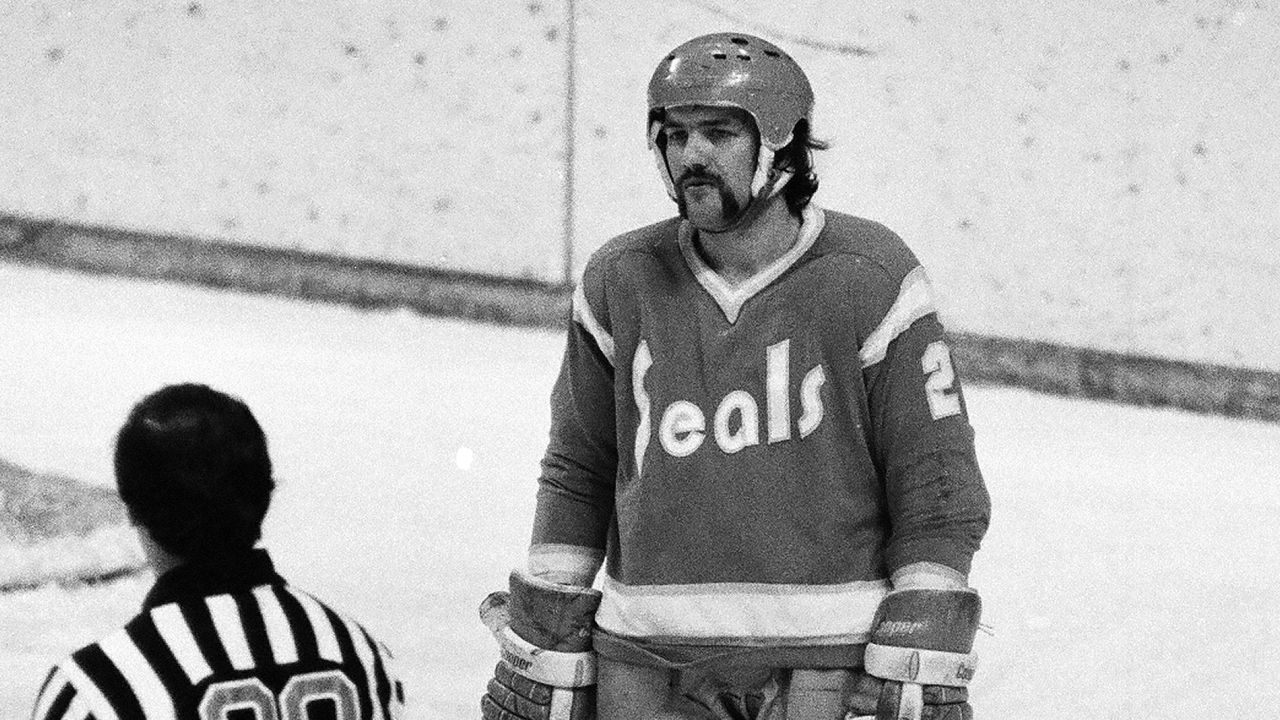 On playing for the California Golden Seals in the mid-1970s:
In the 70s and early 80s, I don't think people realize how it was compared to the game today. I call it "survival" ... there was a lot of hitting, spearing, slashing, fighting. And you still had to play your game despite all that.
In my first year, I was a 5-foot-8, 158-pound hockey player. My body got beat up a lot. But playing in California was great ... I was 19 years old, the sun was shining, driving around in a Corvette, shorts and a T-shirt on, and great travel - we had those big planes. Our team wasn't the greatest, but we did okay. We just didn't have enough talent.
And then they moved to Cleveland. That was a big change.
On landing with the Capitals at the start of the 1978-79 season:
When (Minnesota and Cleveland) merged, (North Stars general manager) Lou Nanne contacted me and said, "We're staying with our centermen. I'm going to trade you for a first-round pick." I said, "Okay, well make sure you do it before the season starts so I can go to that city and get settled with my family."
Over the summer, Lou said, "Well, we didn't make the deal. We want you to come and play for the Minnesota North Stars. The fans will really like you." I called my lawyer and he said, "There are two teams that are really interested. When you get to Minnesota, just rent a home and go to training camp."
I had two games (with Minnesota) - I dressed for one and didn't play in the other one. I had one shift. Harry Howell was the coach, and I asked him after the first period what was up, and he said, "Well, we can't really play you. There are two teams interested."
I was all ready to go to the next game. I was about to be picked up by J.P. Parise and Brad Maxwell at five o'clock, and I got a phone call from (Capitals GM) Max McNab at twenty to five - I was being traded. And then a few minutes later, Lou Nanne calls me. So I found out from Washington first.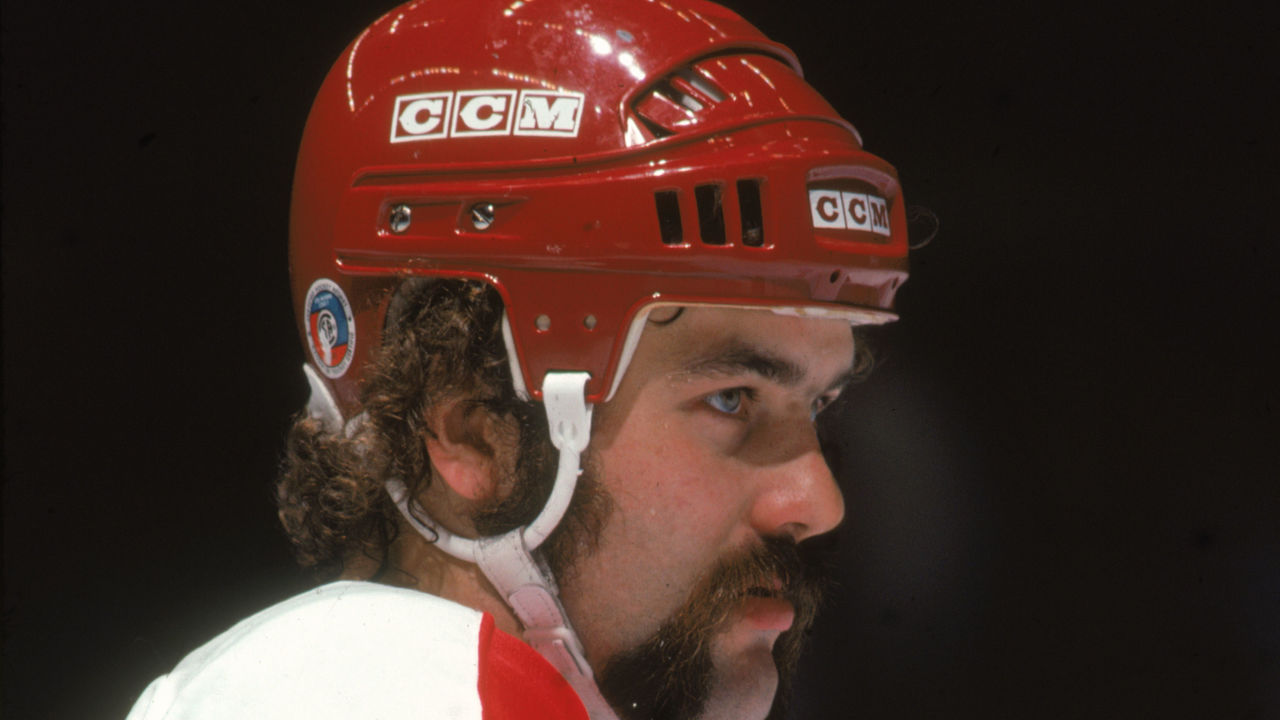 On the origin of his trademark Fu Manchu mustache:
You have to let it just grow, kind of like a beard. And then you put it into a goatee, and then you just shave the middle part from your lip down to your chin about two inches depending on how thick you want your Fu Manchu. That's how I grew it out - and I've always grown my hair pretty fast.
One year, I saw this pitcher from the Kansas City Royals, Al Hrabosky. He was going nuts on the mound. And I looked at him, and he's got the big Fu Manchu. And I thought to myself, "I'm going to keep it. Al can do it, I'm going to do it, too. It's going to be my mark in the NHL." And it was.
Everyone keeps saying, "Grow it back, grow it back." But I pretty much can't, because the girlfriend doesn't like it. (laughs) She likes the goatee better.
On the biggest talkers of his era:
There weren't a lot of guys who really chatted at me, because I gave it back. So I got a lot of respect right away.
When I played in Washington, the Philadelphia Flyers always chatted on the ice. Ken Linseman was a chatter. Mel Bridgman was a chatter. I can't say the words that were said, but it was a battle - with your sticks, and your hands, and what you would say to each other. But I have a lot of respect for guys like Bobby Clarke and Reggie Leach. Those guys had great careers.
On some of his favorite teammate pranks:
When I was with Oakland, Jim Neilson, the former Ranger ... we had a big party and he was sleeping in the lobby, and we lit his shoe on fire. And he had had so much to drink that he woke up, looked at it, and fell back asleep. We had to put it out for him. (laughs)
We'd have a big dinner, and one of the guys would take the head of a big fish and take it back to the hotel and put it in a guy's pillow case. You always had to check your skates and your helmet because you never knew what was going to happen. You could put your hand in your glove and pull your hand out ... and I can't say what would be on your hand, but you always checked.
There was always something done to someone every day. Every day.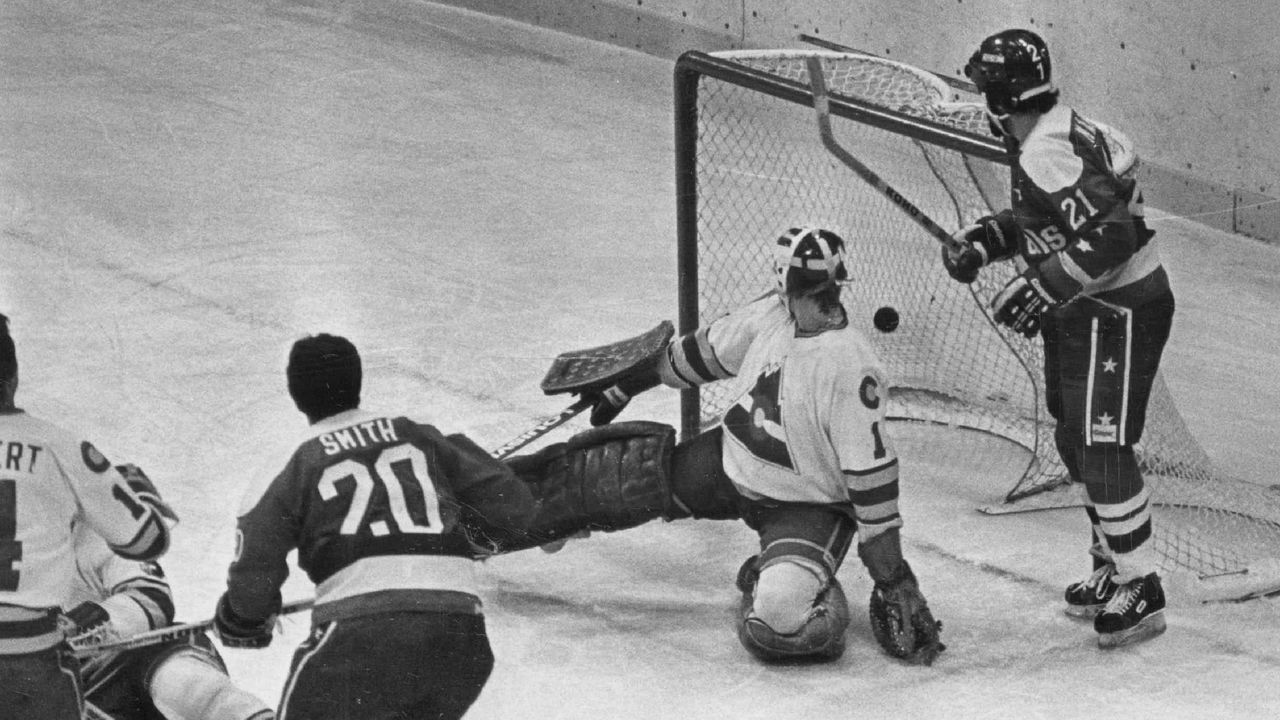 On how he became one of the best goal scorers of the early-80s:
I'm not going to say I was a great goal scorer; I worked on things, and I learned a lot from goalies that played on my team. I would ask them a lot of questions, like what they looked at when a good goal scorer was coming down. I tried a few things like that in a game, and it worked.
I think it was mainly my quick release. I had a pretty good slap shot, but I kind of caught a lot of goalies off-guard with my quick release. I had a short stick and I kept the puck close to me, just like (Calgary Flames forward) Johnny Gaudreau. You lose a little reach, but you have the puck close to you and you can snap it quick where you catch goalies not thinking you're gonna shoot.
Of course, I had a lot of help from my linemates. You can't do that yourself - you have to have support. People talk a lot about my goals, but I consider myself more of a playmaker. I had more than 500 assists, and I could have had many more. I loved to make plays, and I loved to score goals.
On being traded out of Washington:
We had just gotten into the playoffs in Washington, and I was really shocked when I got traded back to Minnesota.
I had played one year at left wing, and Bryan Murray and David Poile met with me in the summer and said they were moving me back to center. And one week later, I got traded! I was really confused.
So I went to Minnesota, a good hockey team, and ended up not playing much. I was getting 60, 70 points as a fourth-line player; if I had played as much as I did in Washington, I probably would have had 100-plus points. It wasn't because of my talent, we just had too many good players.
We had to go up against the Oilers (in the playoffs), and they were a phenomenal team. You won't find a team with talent like that again. We just couldn't beat them. But to be able to play in the playoffs and go for the Stanley Cup was any player's dream. I struggled my first four, five years not getting into the playoffs. But that's the way life goes.
On being a Roller Hockey International coach after his playing career:
It was a lot of fun for the short time I was involved. I even played one game. (Former NHLer who coached the RHI's Chicago Cheetahs) Randy Boyd put himself in the lineup, so I said, "Well, if he's going to play, I'm going to play." (laughs) So I ended up playing a game.
Going from skates to wheels wasn't a problem. You just had to get used to the wheels, and how you had to turn and stop and that sort of thing. Going from wheels to skates was a little different. If you rollerbladed for a while and then put on a pair of skates, it's amazing the different muscles you use on blades versus hockey skates.
On playing for the WPHL's Lake Charles as a 43-year-old:
I was coaching there for a year and a half, and I got released. I was still living in Lake Charles, and the new coach and I had met a couple of times to talk about players because he had just come in from out west.
They had a couple of injuries and suspensions, and the coach asked me if I would be interested in skating in practice to help him with his lines. So I did it for a few weeks, and he goes, "Would you be interested in signing a five-game contract?" And I said, "Yeah, right. Why would you want me? These guys are all in their 20s and I'm in my 40s."
I ended up talking to the team by myself, and I said, "I'm not here to take any of your ice time away. I'll sign to play, but I'm only going to play a few shifts. I'm here to have fun with you guys." They made the decision for me that they wanted me in the lineup. So I ended up playing some games.
I had a lot of fun with it, but I got the weirdest names when I was out there. "You old man, you old fart ... you're losing more teeth." I would come back with, "Okay, how old are you? Where are you playing? Where did I play? You played in the NHL yet?" (laughs) They put those names away pretty quick.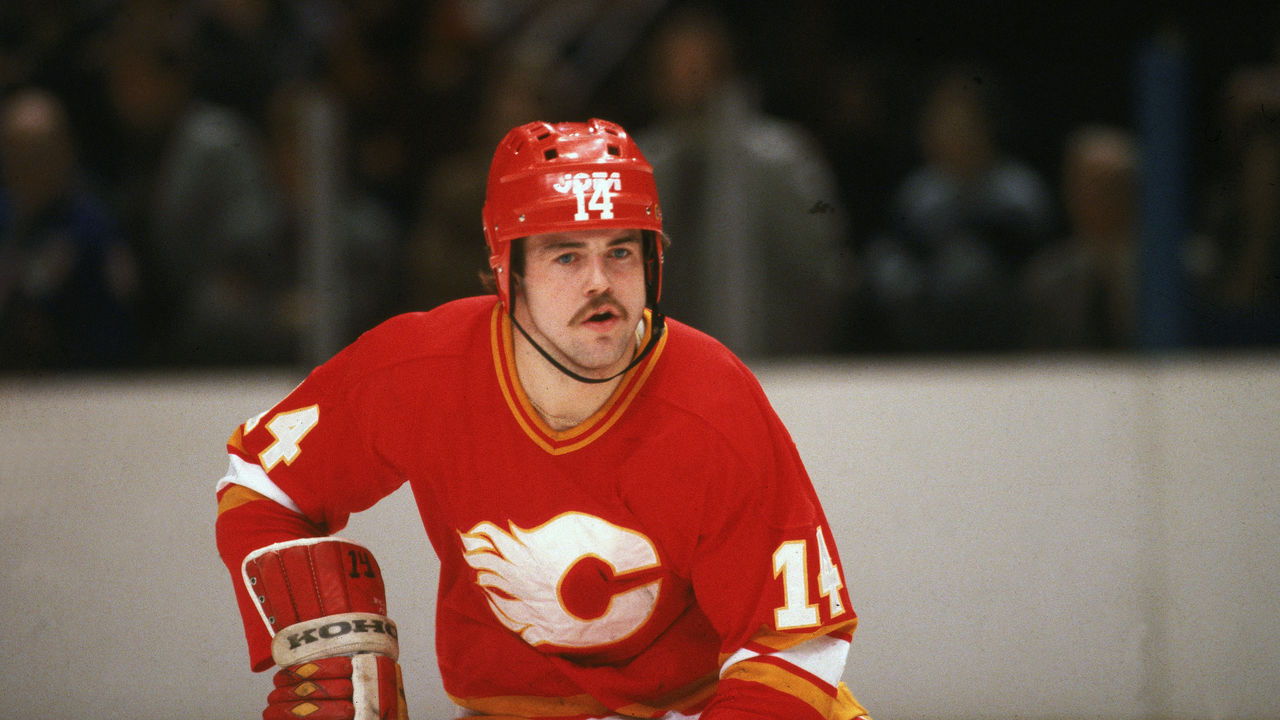 On who he considers underrated from his era:
I would say Kent Nilsson. I was on the same line with him and Brian Bellows in Minnesota. Out of all the players that I played with, I don't think he got the respect for how great he was.
This guy had so much talent. Unbelievable. He was so shifty with the puck and had such a great shot. I don't think he got the breaks until he got to Edmonton. That happens with some guys. But he would be my choice for most underrated.
On what he would have done differently in his career:
I would have started out going to college.
My son went to Notre Dame. He didn't go on to play in the NHL but he has a wonderful job. When you hear stories of people getting ready for college ... I got traded when I was 15, 16 years old. I had to leave my family and go live with people in London. Those things were hard - you had to grow up fast.
When I think back to it, I would have liked to have gone to college rather than going straight to junior. I missed four years of what a lot of people get to do in their life, meeting people and getting an eduction, getting some structure. I think that's the way I'd go.
__________
Rapid Fire
Best player he ever played with: Ryan Walter
Best player he ever played against: Wayne Gretzky
Best goalie he ever faced: Ken Dryden
Favorite coach of all time: Bryan Murray
Favorite visiting arena: Chicago Stadium
__________
Fact File
Born: November 17, 1955, Toronto, ON
Drafted: Second round (21st overall), 1975, California Golden Seals
Teams: California Golden Seals/Cleveland Barons (1975-78), Minnesota North Stars (1978, 1983-89), Washington Capitals (1978-83)
| NHL STATS | GP | G | A | P | PIM |
| --- | --- | --- | --- | --- | --- |
| Regular Season | 888 | 356 | 522 | 878 | 761 |
| Playoffs | 34 | 14 | 12 | 36 | 26 |
(Special thanks to the NHL Alumni Association for its assistance.)
(Photos courtesy: Getty Images)
Other entries in this series:
Comments
✕
The Retro: Dennis Maruk on pranks, roller hockey, and his sweet Fu Manchu
  Got something to say? Leave a comment below!