The Retro: Rick Vaive on Ovechkin, early retirement, and Glen Sather's trash talk
Over the course of the 2017-18 season, theScore will run a series of interviews with former players in which they recall some of the greatest moments of their career. This edition focuses on Rick Vaive, who racked up 788 points in 876 career games with four NHL teams.
On playing for the Birmingham Bulls of the World Hockey Association prior to joining the NHL:
The most interesting part was my junior team (the QMJHL's Sherbrooke Castors) not wanting me to leave. They offered me a heck of a lot more money than I would've made in Birmingham.
I kept telling them, "It's not about the money. I want to be a better player, and in order to do that, I'm going there to play against better players. It's nothing against you guys, you've treated me extremely well, but this is a big step for me and I want to make it."
They kept upping the ante … it was ridiculous money for 1978. The problem was, most of their best players had already moved on. Attendance had been going down, and they wanted to keep it up. But I said no.
On leading the WHA in penalty minutes that season:
It was a tough league back then; the year before, Birmingham had the toughest team in pro hockey. They beat up on everybody. And then they got rid of those guys, and everybody else figured it was time to take it out on the young guys. I had a few broken noses and quite a few punches to the head.
John Brophy was my coach, and he was a big part of that. We talked a lot; he was a Maritimer, as was I. He said, "We've got guys that can look after that, but you have to do some of it yourself." And I kind of already knew that; I had done that in junior. And I knew that if you don't stick up for yourself, then they're gonna run all over you.
I didn't win too many fights, but I think guys got tired of breaking their knuckles on my helmet and head. And it worked; it gave me a lot more room.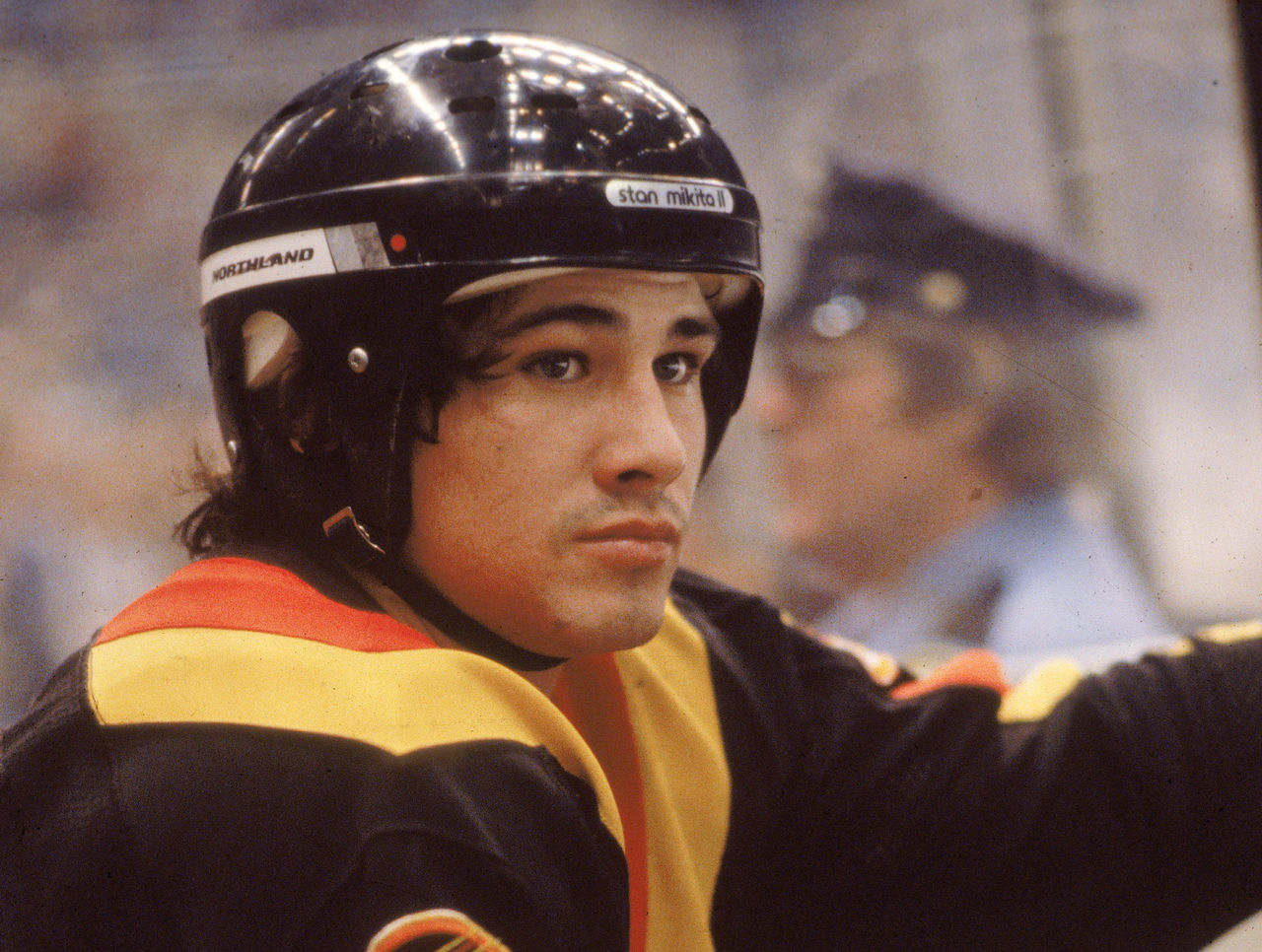 On his first NHL game:
I just remember I was terrified. I mean, it was the NHL; it's where you always dream of playing. The butterflies were floating around like crazy. I don't remember much else, to be honest. All I remember is we wore those Halloween sweaters (laughs). We took a lot of ribbing over that.
I remember my first goal like it was yesterday. It was actually a backhand, believe it or not. I came down the right side and the defenseman kind of cheated to the outside so I cut into the middle through the slot and roofed a backhand past Rogie Vachon. That's a good memory.
On who hit him the hardest in his career:
It was a lot of guys. And the funny thing was, back then, the defensemen were big. Most teams had defensemen who were 6-3, 6-4 and 230 (pounds). And they hit hard. And most of the rinks back then, especially Maple Leaf Gardens and the Montreal Forum, the boards and the glass, they didn't give.
When you look at Montreal's defense my first couple of years, (Larry) Robinson was still there, and (Gilles) Lupien. They'd run you into the boards and it was like hitting a cement wall.
On who dished out the best trash talk:
You know what's funny? It was Glen Sather.
I scored against Edmonton a lot. And Sather wouldn't start until about halfway through the game, and then every time I would skate by, he would say something like, "I'm gonna send (Dave) Semenko after you." And I would turn around and say, "What's that about?" And then I would chirp back at him - so he did send Semenko after me (laughs).
The things he would say ... I remember one time there was a faceoff right by the bench, and he was chirping at me. I turned around and said, "Glen, you were a midget when you played. You never went in a corner. So why are you chirping?" I could see the guys on the bench chuckling a little bit.
On his favorite referee story:
(Laughs) I actually have two of them. In Vancouver, Harry Neale was our coach - and Harry used to have that kind of high-pitched voice, and every time the referee would skate by, he would say, "Come on, come on! You missed that penalty," or something like that.
I think the referee was Ron Wicks. And Harry was chirping at him about something, and Ron skated by the bench, turned around and said, "Harry, I'm trying to help you as much as I can, but your team's not very good!" The whole bench cracked up over that, even though it was a shot at us.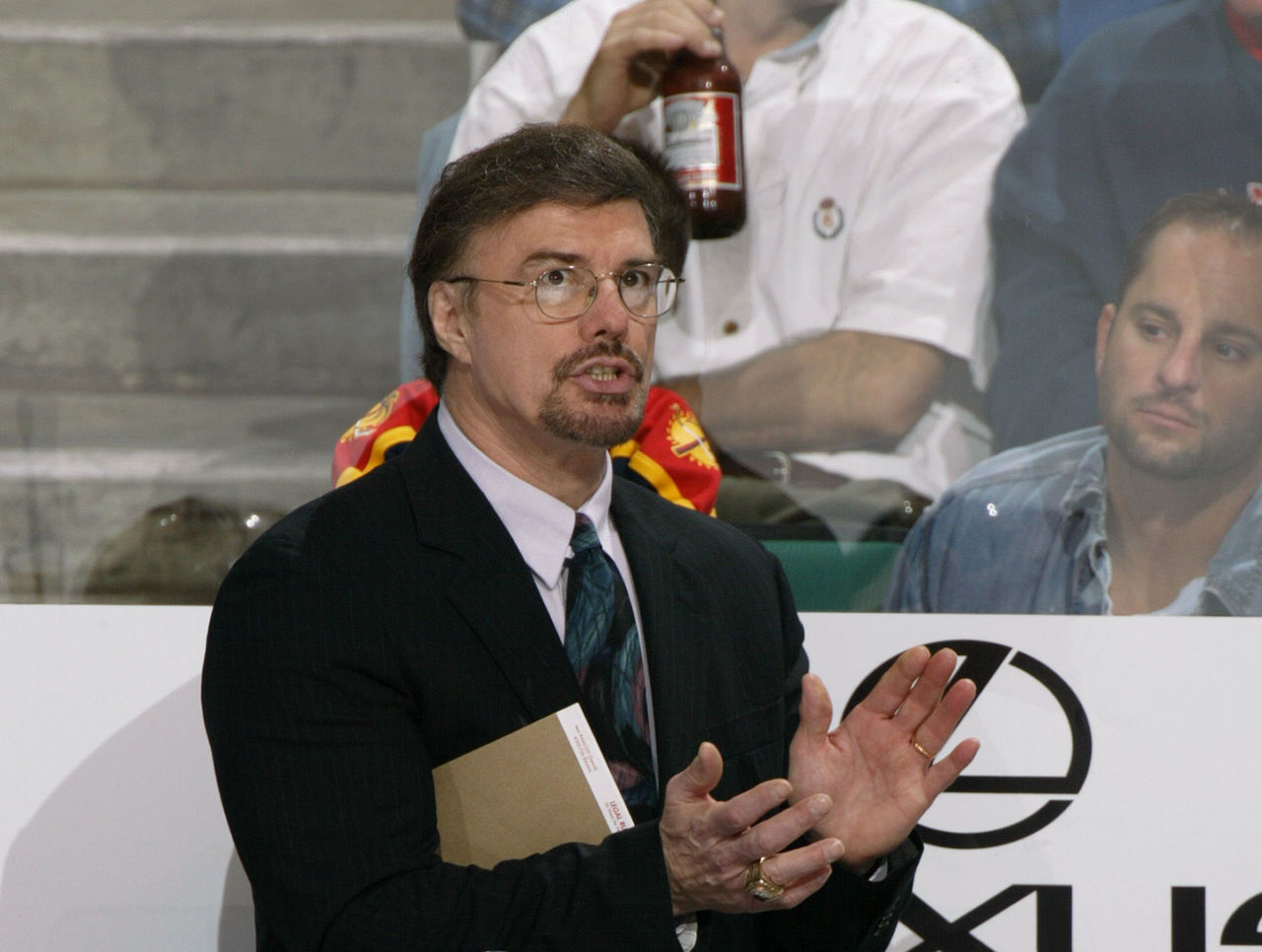 The other one was in Buffalo, when Rick Dudley was head coach. Duds was pretty bad at getting on the referees and the linesmen, and they would come to us and ask if we could talk to him, and we did - but it didn't stop him.
One night we're playing L.A., and we're up 5-2 with about a minute left in the game, and Dudley was getting on Ron Asselstine so bad that night. So right by our bench, the Kings were in on a rush and the lead guy was literally 4 feet offside. Actually, it might have been 6 feet. It was a lot. And Asselstine waved it off, turned around and smiled at Duds. And they scored on the rush.
Duds went nuts. He was banging on the glass, and at the old (Buffalo Memorial Auditorium), the glass would move quite a bit by the bench and it was almost touching the fans, and they were all backing away. I mentioned it to Ron when I saw him recently, and he started laughing and said, "I remember that very vividly." I thought it was pretty funny myself.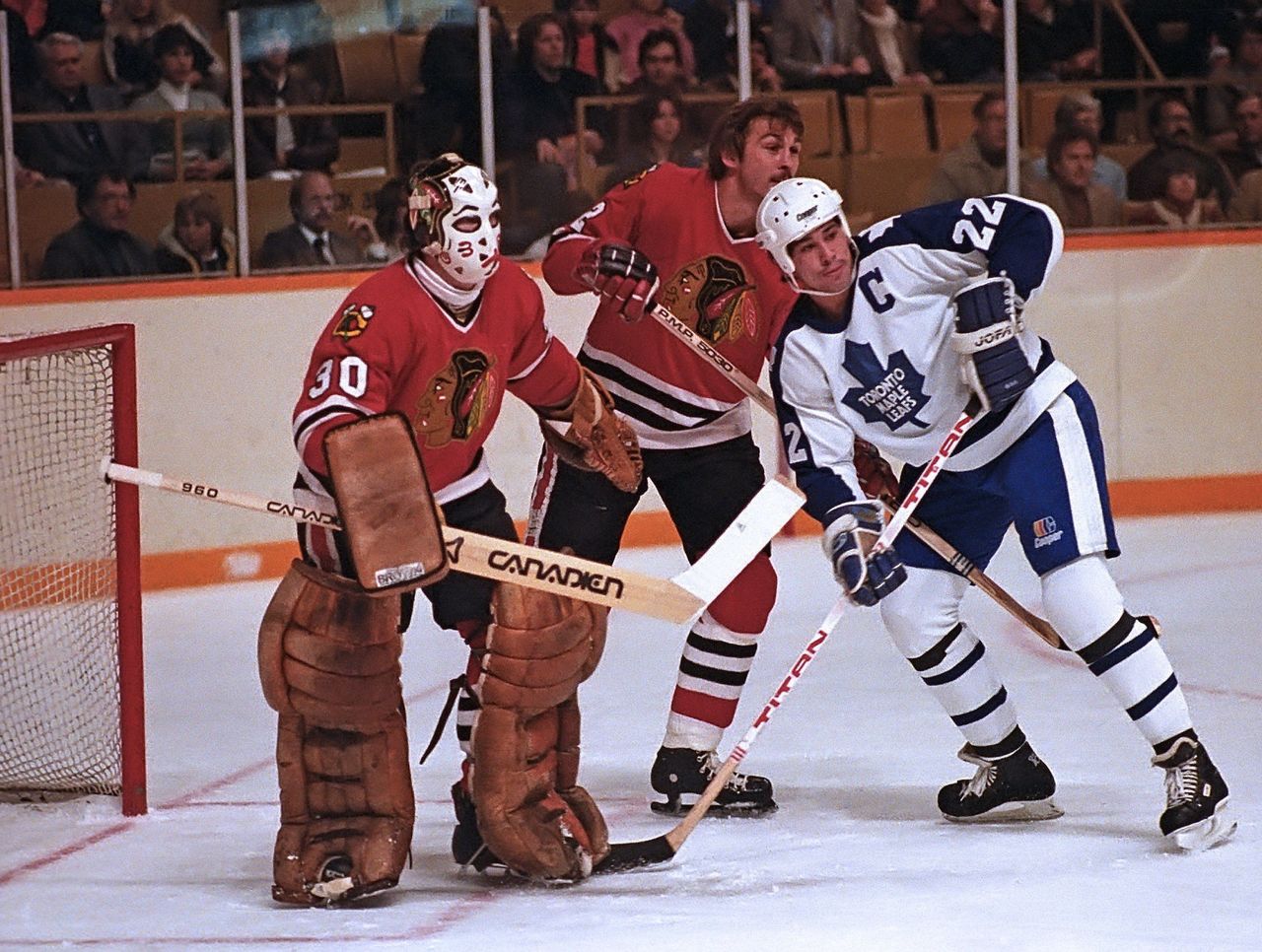 On his favorite NHL game:
I don't think I was ever in any really meaningful ones (laughs). I think it would have to be Game 3 of the 1986 playoffs, when we swept Chicago in the first round. It was a best-of-five, and they finished 29 points ahead of us in the Norris Division. We snuck into the playoffs, and swept them in three straight. It was at Maple Leafs Gardens, and I couldn't believe the crowd.
Because we were such underdogs, I don't think a lot of the season-ticket holders bought their (playoff) tickets, so they went on sale to the public. So it was all your rabid, crazy fans at that third game. And late in the game, we were up by two or three goals, and about 40 brooms were thrown on the ice. To see that at the Gardens was kind of unheard of.
That was a good feeling, when we knocked them out three straight. That was probably the most meaningful game I played in.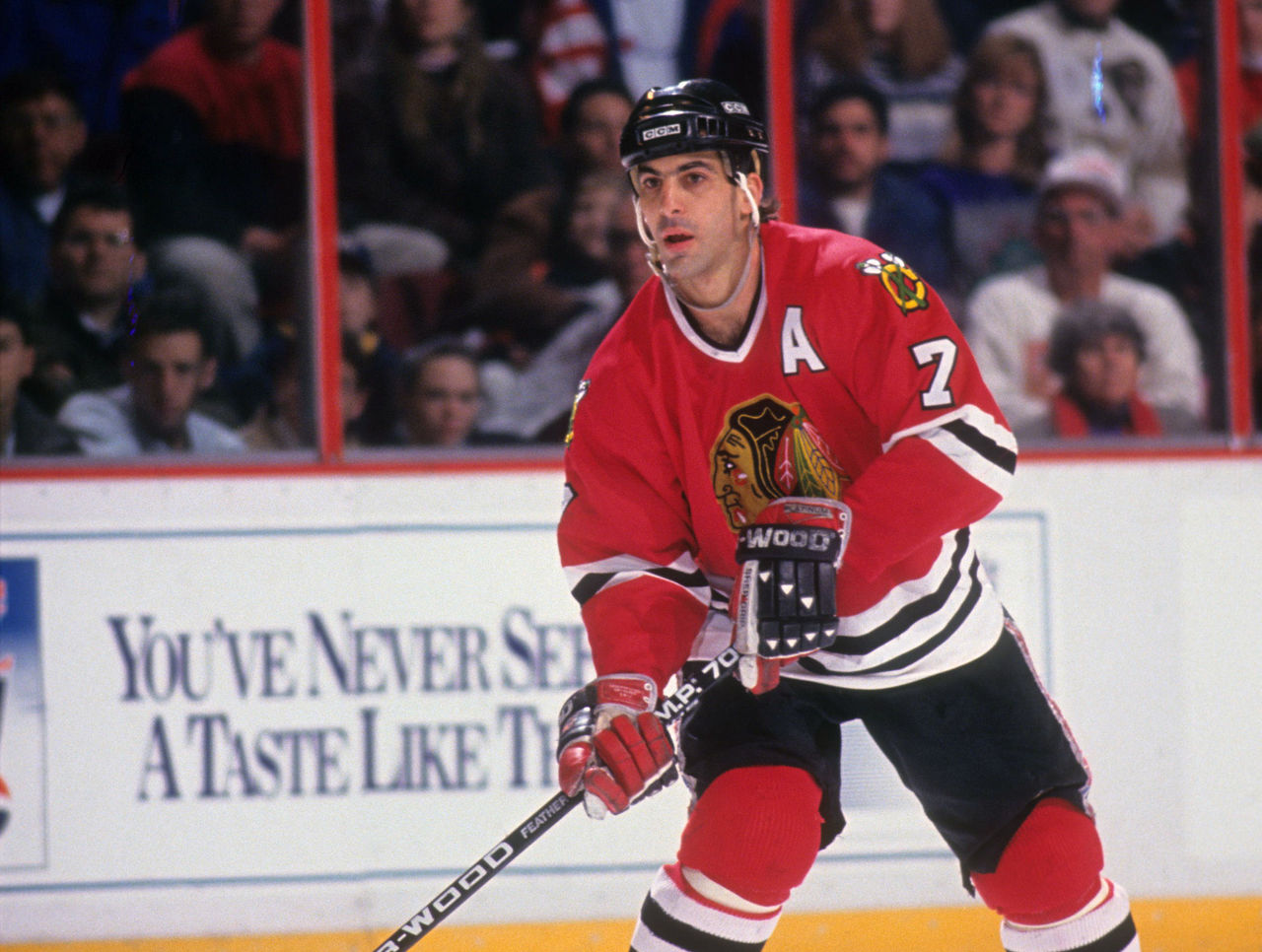 On the guy from his playing career he considers most underrated:
Although he's in the Hall of Fame, Chris Chelios is the guy.
I think people realize he was a good player, but I don't think they know just how good he was at reading the play, and how smart he was. He didn't overexert himself in any game; he didn't have to, because he was always in the proper position. He was very physical - dirty at times, but that was okay, because he was just giving it back. But he was smart.
He moved the puck well, he saw the ice well, he could run a power play, he could kill penalties ... he could do it all. And he played, what, 26 years? The fact that a defenseman could do that, it's incredible. And he could get under your skin as well as anyone. But he wouldn't say anything - he'd hit you, and then he'd smile, or just skate away. He let his play do the talking.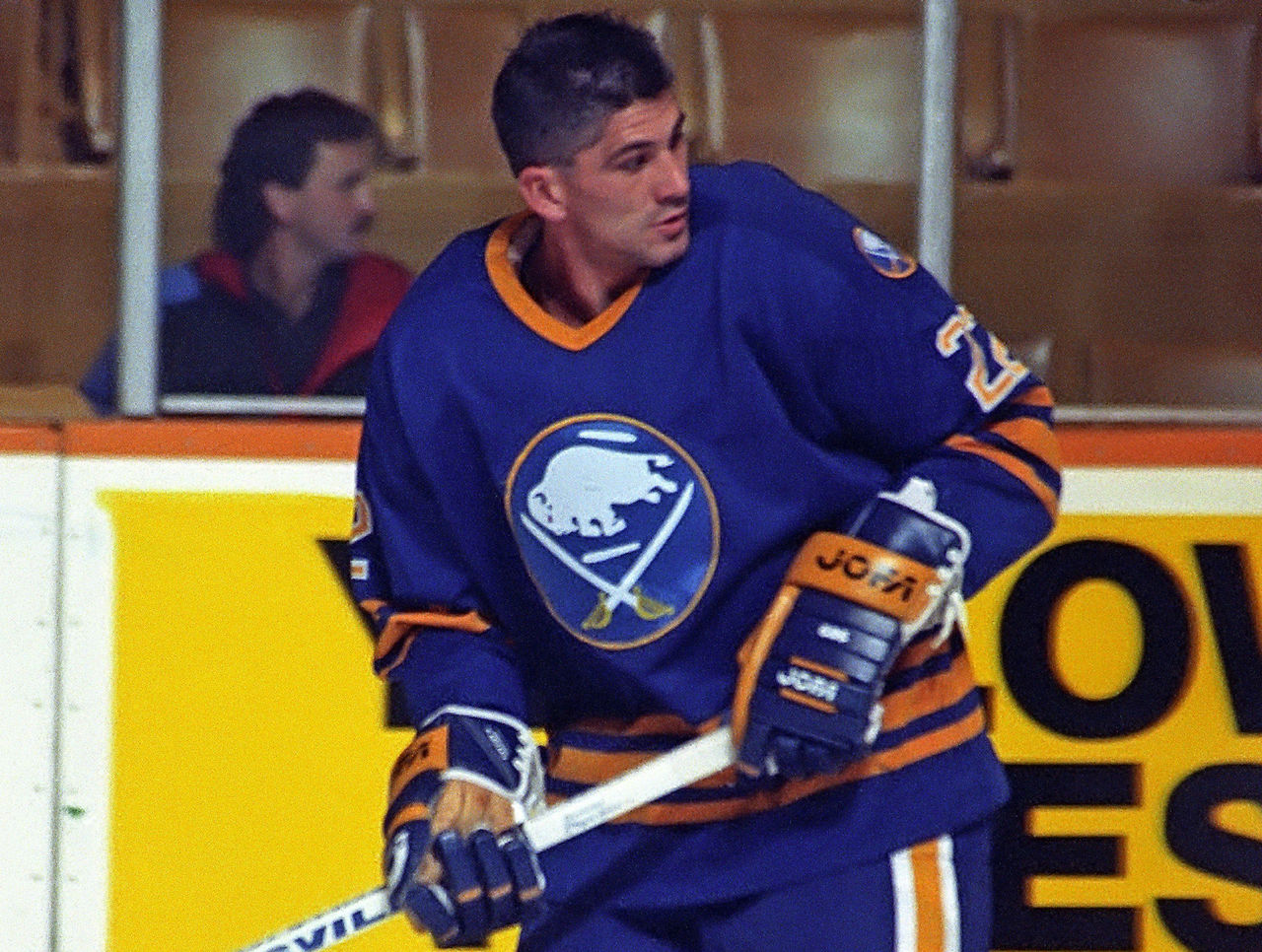 On playing his last NHL game at age 32:
I remember it very clearly. I was playing for Buffalo. It was at the Montreal Forum. And I didn't get a shift.
John Muckler was in the midst of taking over as general manager, and he fired Dudley early in the season. And I had been playing on a line with Pierre Turgeon. I wasn't scoring, but I had about 70 or 80 shots, and probably three or four quality chances each game. John stepped in as coach, and I suddenly found myself in the press box pretty much for the rest of the year.
My last game, we had some injuries. And the team had called up Jody Gage and someone else from Rochester; both of them had basically played their whole career in the minors and they were in their 30s. And he gave them regular playing time and sat me on the bench, and I didn't get one shift. And that was very disappointing.
I think if I had been able to go somewhere else and get another chance, I could have prolonged my career by three, four, maybe five years. You never want to stop playing - and then that day comes and it's like, "Wow." You can't believe it's over.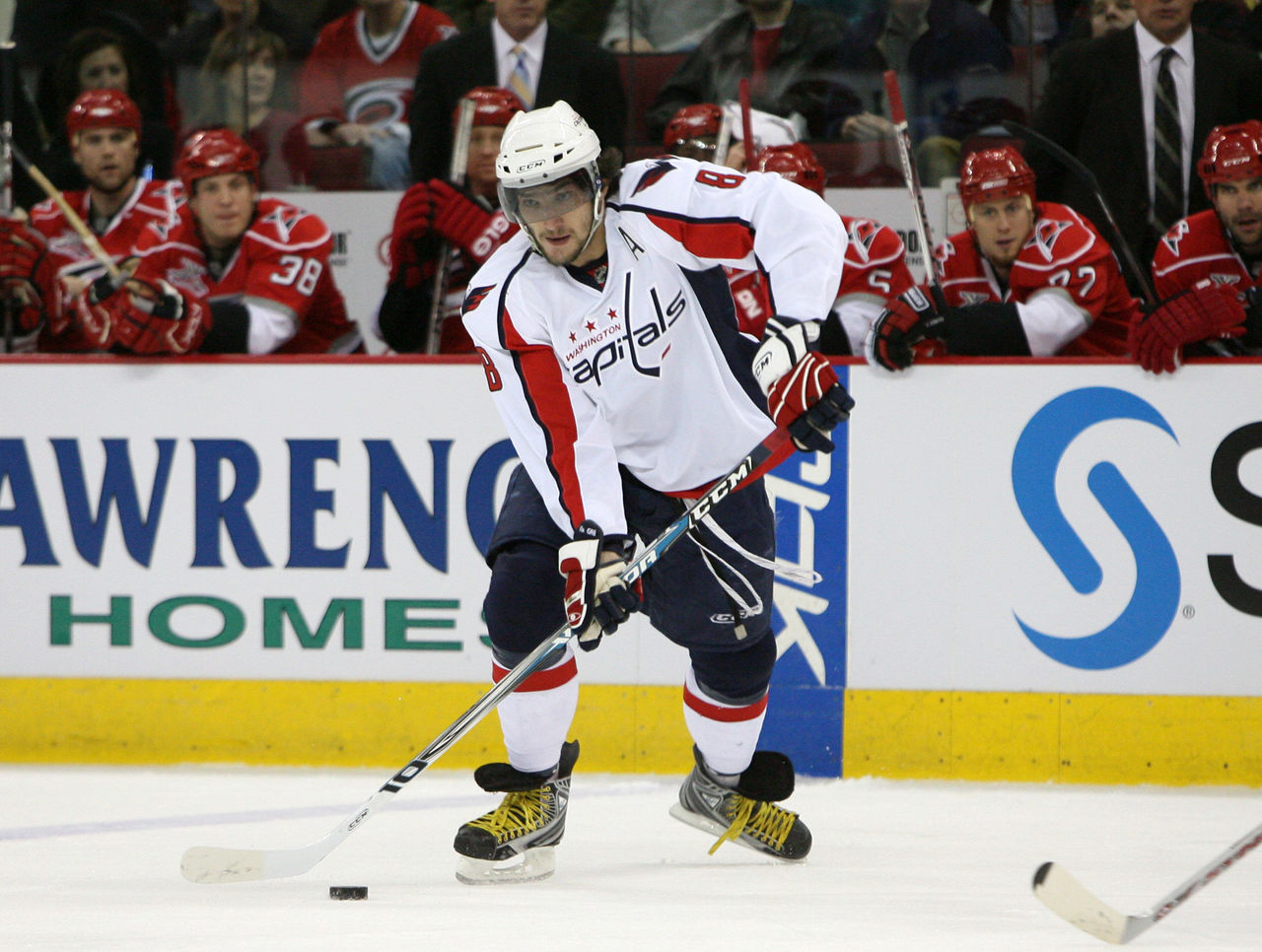 On which current NHL player reminds him of himself:
I think if there's anybody that plays a similar style ... I know it kinda sounds crazy, but (Alex) Ovechkin reminds me a lot of the way I played.
It's kind of the same thing with him: if he doesn't get involved early, and hit a few guys or get hit, and get his nose in there, he seems to fade away and you don't really see him the rest of the night. Of course, he might get on a power play and one-time one home. But yeah, a lot of his goals are slappers, he gets around the net a lot, he isn't afraid to hit or get hit.
I would say out of all the guys, he's probably the guy that's the closest to me in terms of style of play. He can play any way he wants to. I considered myself a guy like that. If the coach wanted me to play a bang-and-crash style, okay. If he wanted me to play wide open and score goals, okay. I was good with either one of those styles.
__________
Fact Files
Born: May 14, 1959, Ottawa, ON
Drafted: First round (5th overall), 1979, Vancouver Canucks
Teams: Vancouver Canucks (1979-80), Toronto Maple Leafs (1980-87), Chicago Blackhawks (1987-88), Buffalo Sabres (1988-92), Vancouver Canucks (1992)
| STATS | GP | G | A | P | PIM |
| --- | --- | --- | --- | --- | --- |
| Regular Season | 876 | 441 | 347 | 788 | 1445 |
| Playoffs | 54 | 27 | 16 | 43 | 111 |
(Special thanks to the NHL Alumni Association for its assistance.)
(Photos courtesy: Getty Images)
Other entries in this series:
Comments
✕
The Retro: Rick Vaive on Ovechkin, early retirement, and Glen Sather's trash talk
  Got something to say? Leave a comment below!