The Retro: Vincent Damphousse on Ray Bourque, hotels, and starting 'The Streak'
Over the course of the 2017-18 season, theScore will run a series of interviews with former players in which they recall some of the greatest moments of their career. This edition focuses on Vincent Damphousse, who racked up more than 1,200 points in 1,378 NHL games with four teams.
On what he remembers of his first NHL game:
I remember it was against Montreal, my hometown team. On my first shift, I got my first point. I made a pass to Bob McGill, who hadn't scored the entire year prior, and on his first shift of the new season he scored a goal. Great for him and great for me. I was 18 at the time so everything happened so fast, from training camp to the regular season, it was an incredible few months.
On his first NHL goal:
It was against Kari Takko of the North Stars, in Minnesota. It was my 13th game in the NHL ... I was struggling to get my first one, actually, longer than I expected. I was playing with two Czechs, (Miroslav) Frycer and (Miroslav) Inachak, and I did a wraparound against Takko and was able to put it by him.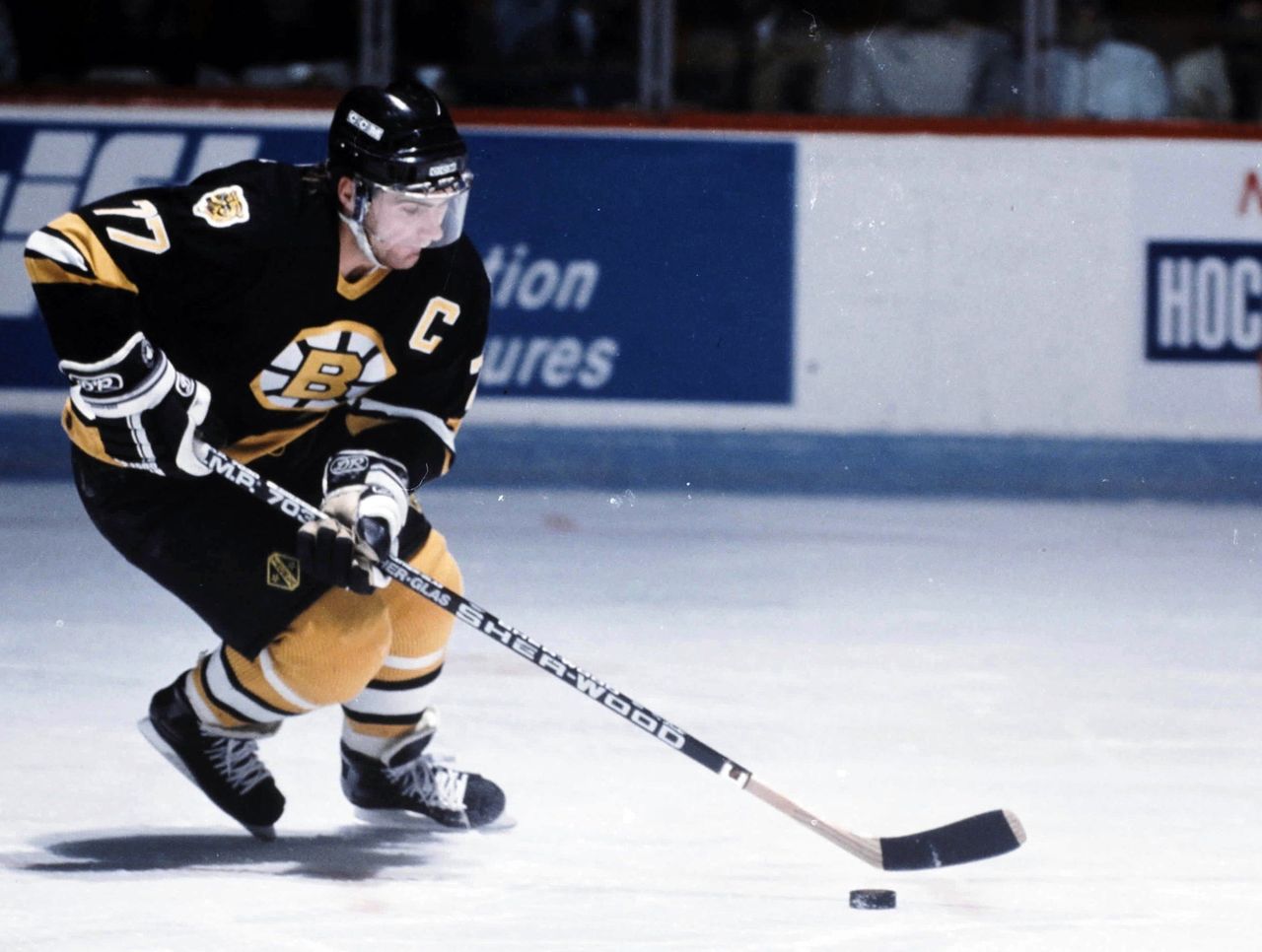 On the toughest defenseman he ever faced:
I thought Ray Bourque was the hardest defenseman to play against. He was very talented, but he was also very physical, very tough to beat 1-on-1 and hard in the corners. I thought he was the best defenseman of my generation.
On whether he was ever scared on the ice:
No. There were some guys that you needed to be aware of, to not get hurt, but overall I can't say that guys were targeting me. I wasn't a fighter; usually the fighters would line up the other fighters and try to scrap, so I never felt like I was a target to get hurt on purpose.
I was always pretty aware of who was around me to either pass the puck or avoid getting hit. It was one of my strengths as a player, so overall I felt comfortable I could avoid a major hit and I stayed healthy throughout my career.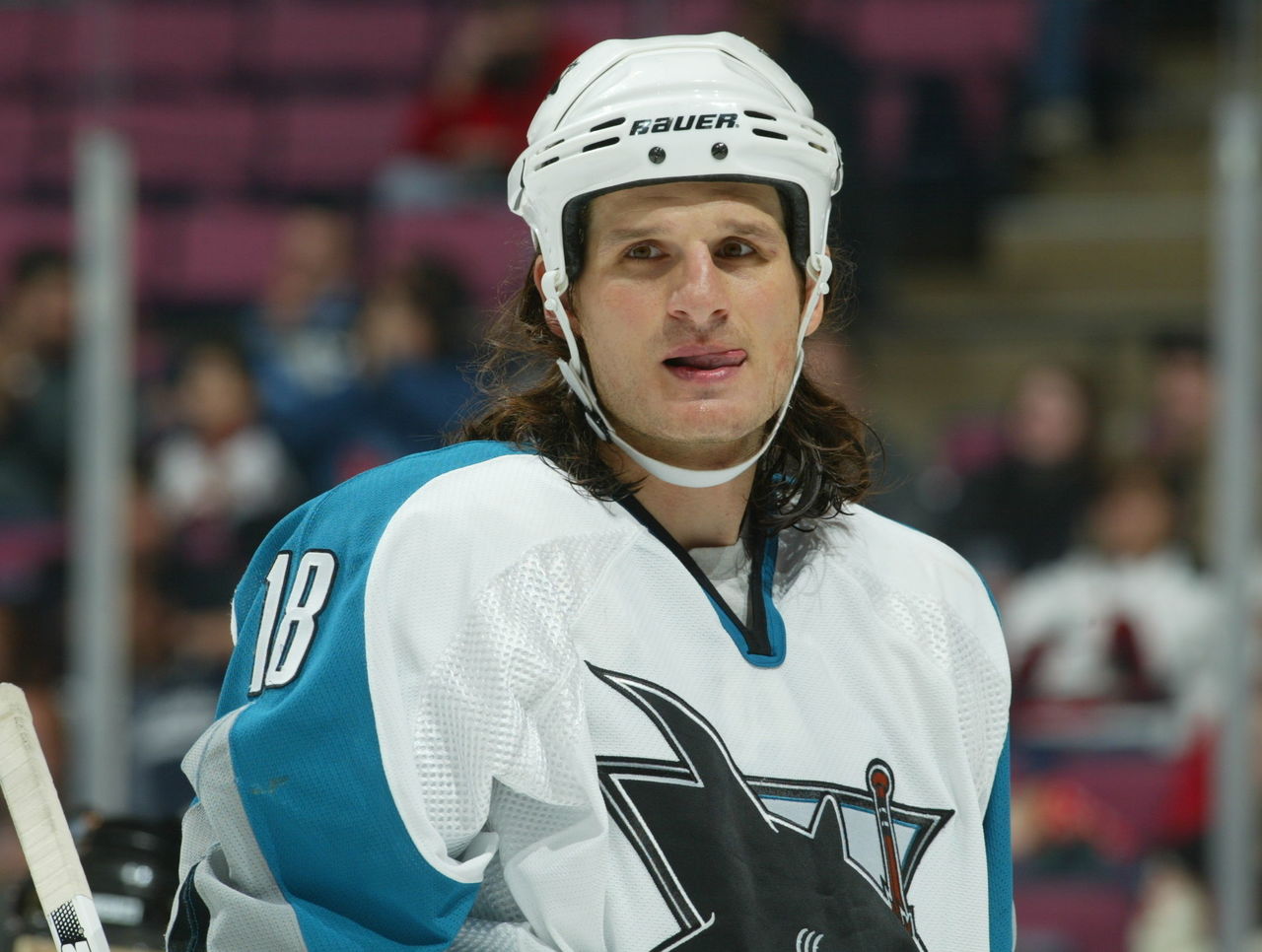 On the biggest trash talker he met on the ice:
Mike Ricci was a great teammate, I really loved playing with him. He was always talking on the ice. One of his roles was to disturb some of the other guys. He was one of the guys that would talk a lot on the ice and the bench.
On the player he considered most underrated during his career:
I always thought Mike Keane was a really valuable player on and off the ice. We won the Cup together. I loved playing on the same line with him; he did a lot of stuff that went unnoticed. He wasn't the most talented guy, didn't get drafted, but I'm not surprised that he was wanted in that Patrick Roy trade (with Colorado). They saw value in him, and he won the Cup there as well.
On the greatest game of his career:
One of the games that stands out is the third game (of the first round of the 1993 Stanley Cup playoffs) against Quebec.
There were a few but I would say that game ... we were down 2-0, and it's a game that we needed to win or we probably wouldn't have had a Cup. At 3-0 it would have been tough to beat them. And I scored the winning goal in overtime. That goal in that game started our streak (of 10 straight OT wins).
I had practiced that move quite a bit. I tried to spin with the puck and I was able to beat the defense and scored on the backhand. That was a huge goal for me and the team; it's one of the most important goals of my career.
On what he remembers of the last game of his career:
We lost out in the semifinals in Calgary against the Flames. We lost in six games and they ended up losing in seven to the Tampa Bay in the finals.
I remember sitting in the room after the game and thinking, "This could be it." I was vice-president of the NHL Players' Association, and I knew we had a tough negotiation coming up in the summer. We ended up missing the year, no hockey for the whole season. And I wasn't sure it was going to be it, and I knew that could be it. So I remember thinking about it.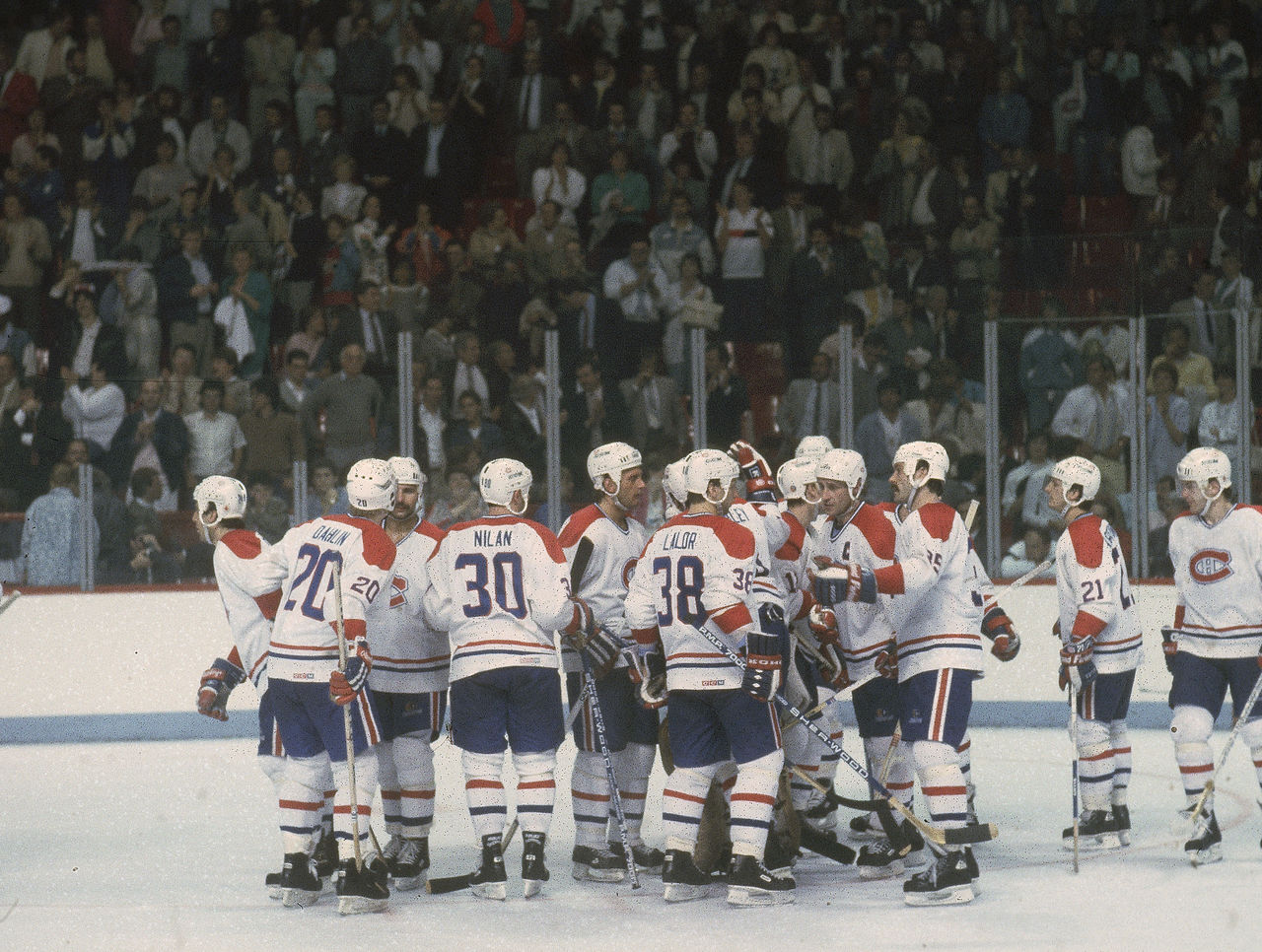 On his favorite hockey memory:
One of the unusual things we did during the 1993 playoffs was that we stayed in the hotel the night before a home game. We would have dinner as a team, and we always had a lot of laughs together. We would pick a different restaurant almost every game.
What started as a one- or two-week thing ended up lasting two months, because we went all the way. We would go from the Forum on a bus to dinner, and then to the hotel. And we had a lot of fun, and we really bonded, so it became part of our home routine. Everyone had kids, family life ... we put that aside to concentrate solely on what we had to do to get ready for the game.
It's not something you see today, or saw back then. But it was great.
__________
Rapid Fire
The greatest player he ever played with: Patrick Roy
The greatest player he ever played against: Mario Lemieux
The best goaltender he ever faced: Dominik Hasek
The best coach he ever had: Jacques Demers
His favorite NHL arena: Madison Square Garden
_________
Fact Files
Born: December 17, 1967, Montreal, QC
Drafted: First round (6th overall), 1986, Toronto Maple Leafs
Teams: Toronto Maple Leafs (1986-91), Edmonton Oilers (1991-92), Montreal Canadiens (1992-99), San Jose Sharks (1999-2004)
Awards: Stanley Cup (1992-93)
| STATS | GP | G | A | P | PIM |
| --- | --- | --- | --- | --- | --- |
| Regular Season | 1378 | 432 | 773 | 1205 | 1190 |
| Playoffs | 140 | 41 | 63 | 104 | 144 |
(Special thanks to the NHL Alumni Association for its assistance.)
(Photos courtesy: Getty Images)
Other entries in this series:
Comments
✕
The Retro: Vincent Damphousse on Ray Bourque, hotels, and starting 'The Streak'
  Got something to say? Leave a comment below!