The Retro: Denis Potvin on Dionne, hockey tape helmets, and the end of an era
Over the course of the 2017-18 season, theScore will run a series of interviews with former players in which they recall some of the greatest moments of their careers. This edition focuses on defenseman Denis Potvin, who won three Norris Trophies and four Stanley Cup rings over a sensational 15-year Hall of Fame career with the New York Islanders.
On what he remembers from his first NHL game:
That's quite interesting. We played in Atlanta, and, of course, we had the dark road uniforms. And when we got to Atlanta, I opened up my bag, and I saw only my white helmet. Of course, they wouldn't let me play without a black helmet, and we didn't have an extra helmet at that time.
So I played the first period without a helmet, which was the scariest thing I think I've ever done. I always played with a helmet, so it was pretty ironic that my first game in the NHL, I wouldn't have a helmet. Finally, after the first period, they finished putting black tape - you know the kind you put on your blade? - they put black tape all around the helmet.
The damned thing was so heavy ... it was really uncomfortable. I don't even remember what happened that game, whether we won or not. All I remember is not playing with a helmet, and then playing with one that felt like I had five pounds on my head.
On his first NHL goal:
You never forget that. We're playing on home ice, and it was in October, so I probably had a few games under my belt. It was against Eddie Giacomin and the New York Rangers. The importance of that is that, when the Rangers scored, even if they were playing in our building, the whole place exploded.
It ended up being a 3-2 victory, I scored two goals ... the second one was a slap shot from the point. The first one, I came up on the side, and it was kind of a snap shot that went right between the legs of Giacomin. So my first two goals happened in my first game against the Rangers.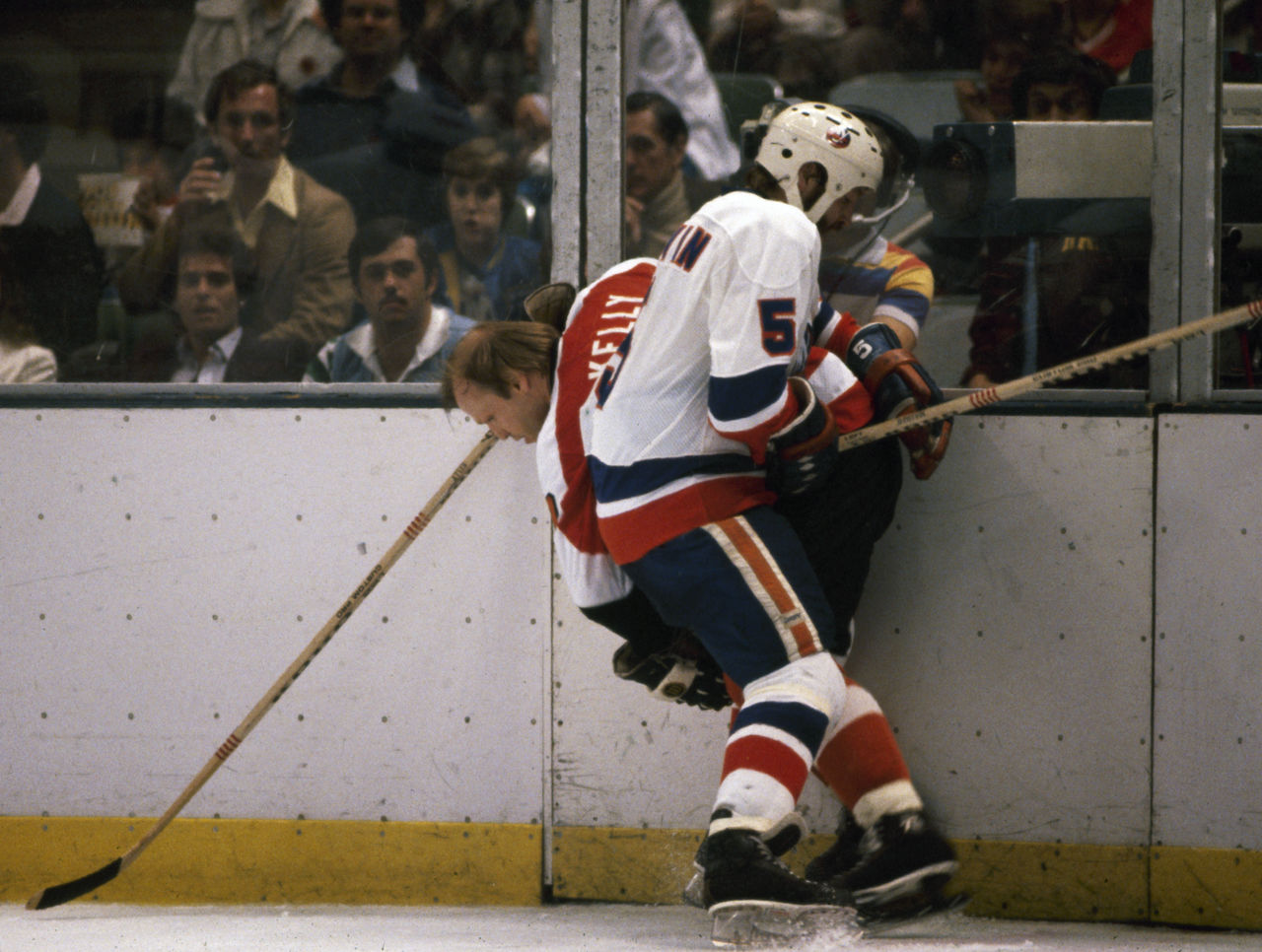 On cutting down on penalties over his first few NHL seasons:
It finally came to a point where (head coach) Al Arbour tapped me on the shoulder and he said, "You ever notice that they're challenging you in the third period?" And I thought, "Well, I'm not going to back down." I had had a number of fights. My third year was when I scaled back considerably from fighting, and I ended up winning the Norris Trophy.
And Al was pretty smug when he said, "See? I told you. Stay on the ice and you'll get more done." My penalty minutes were up there at the end of my career, but the aspect of fighting like I did in junior, night after night ... by the way, that's not what I prepared for when I prepared for the game. I was thinking about playing the game.
So, it easily became secondary, and I was fortunate, because we had plenty of guys who could fill that role. And at that time, there was no rules. The benches emptied, and obviously we had some real brawls with the Bruins, and the Flyers, and even the Rangers. Most players can talk about having at least a couple of fights - whether they wanted to or not. (laughs)
On who hit him hardest in his career:
I got hurt twice, and one of them was when Bryan Trottier and I were trying to hit the same guy. We both missed him, and he just ran me over. That was probably the hardest hit I ever had. One time, Clark Gillies and I were reaching for the puck in practice and we collided. I think that was about as hard as I've ever been hit. Clark was an awfully big boy.
As far as being really rocked in a game, Bobby Plager caught me pretty good in St. Louis. It was a low hip check. I kind of spun up in the air and landed back on my butt, and instead of looking up the ice, I was looking back at Billy Smith. (laughs) I think that was about as solid a check as I ever got as a pro.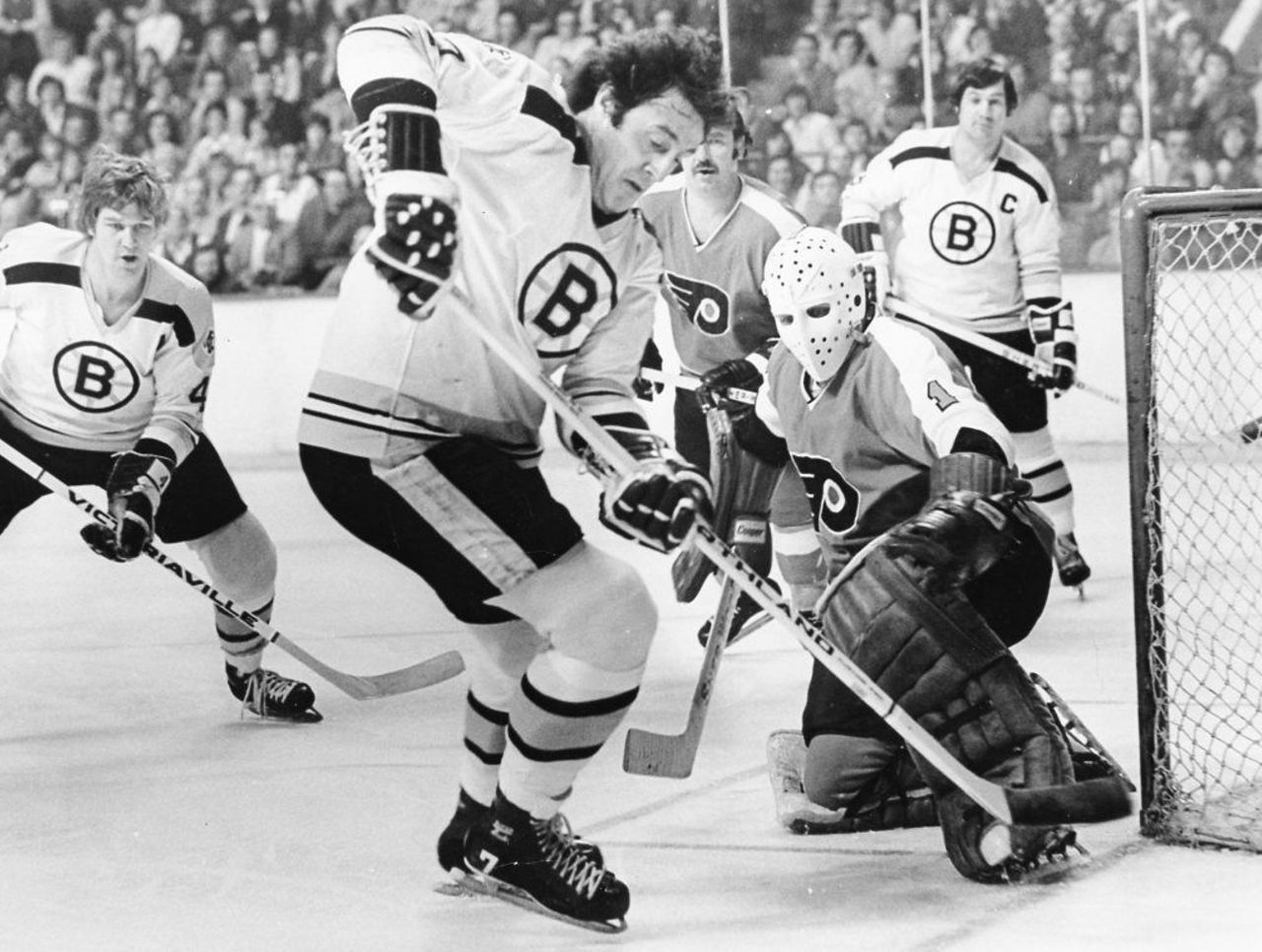 On the best trash-talker of his era:
Phil Esposito was probably the best. Phil was always trying to talk to you; he was friendly and made jokes.
Back then, you didn't know guys very much. It's not like today, where a lot of players from a lot of teams know each other from being traded, or free agency, or maybe even playing world championships, or Olympics. We didn't have any of those things. We had the All-Star Game, that's about it.
I was not a very big talker on the ice; matter of fact, I hated it. I was totally focused and very rarely got into a verbal confrontation with anyone on the ice.
On his favorite referee story:
I like to tell the story of (referee) Wally Harris skating by me one time after I had pitchforked somebody in front of our net. He said, "Denis, you do that again, and I'm going to have to give you two minutes." (laughs) That was the way it was back then. They just gave you a warning.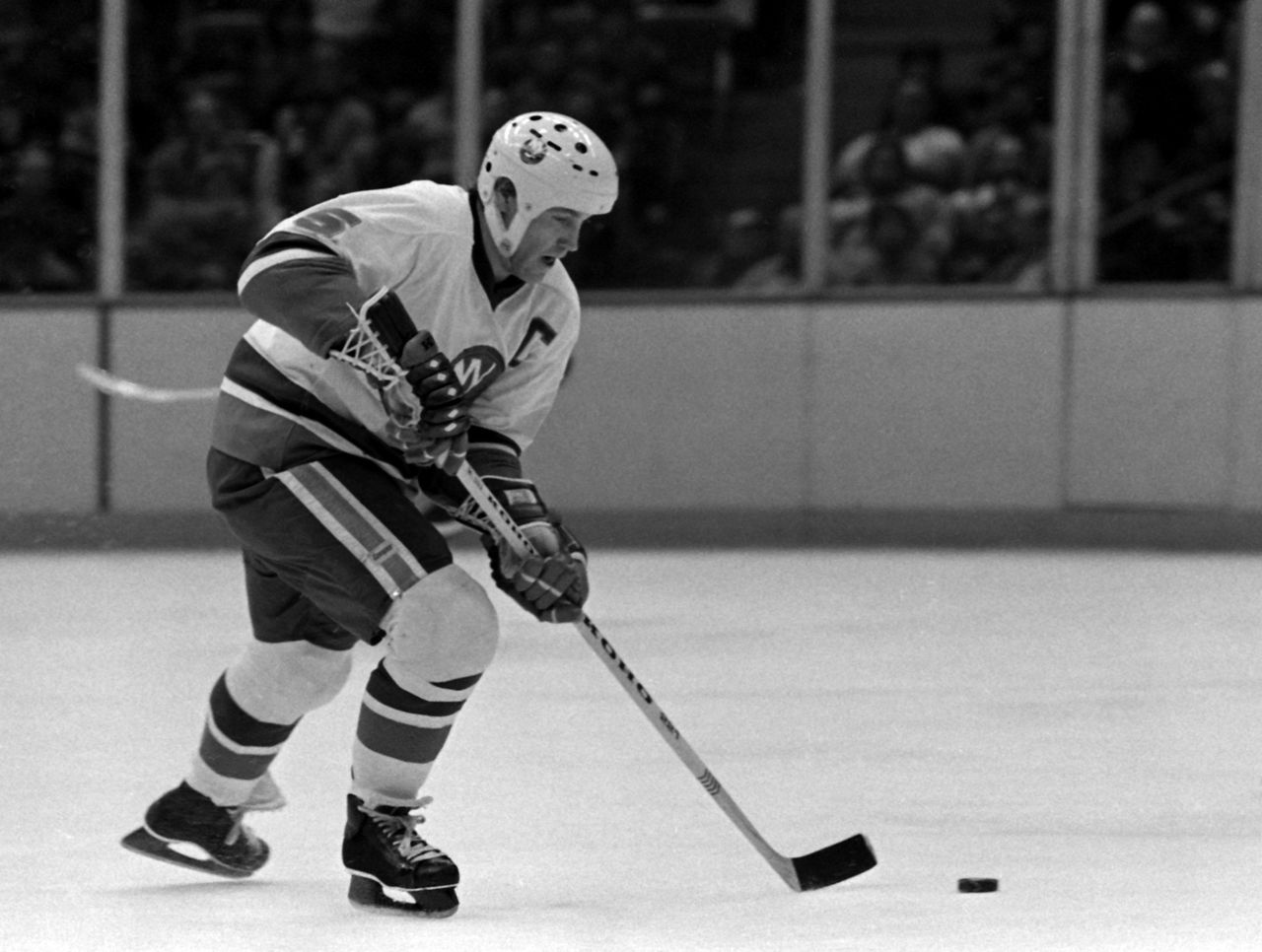 On what he felt he did best as a player:
I grew up watching J.C. Tremblay and Doug Harvey and Jean Beliveau, who was my idol. I never thought I'd ever play center ice, it was never that kind of thing. But what I practiced probably more than most was my passing.
I really felt that I could step out from behind the net and hit somebody at full stride at center ice - and did it many times. That, to me, was the key. I believed, and still believe today, that the guys who can pass the puck really well are going to be effective, and also will be around for a long time. Guys who carry the puck get hit more.
The other thing is, I came out of a football background. I really like the contact. So passing and getting a good hit at the beginning of the game really sort of set the tempo and got me going. So there was a part of my game in which I had to be physical. But the passing was what I practiced most, and I wanted it to be key.
On who he considers most underrated from his era:
John Tonelli was an unbelievable competitor. Tonelli, to me, was huge. He played first, second, and third line. Bob Bourne had incredible speed; if he wasn't the fastest at the time, he was pretty darned close. Ken Morrow joined us in 1980 and became my partner right away. He was the easiest guy to play with. I couldn't believe how we meshed together so quickly.
In terms of guys I really didn't like to play against, Gilbert Perreault scared the crap out of me. I played against him in junior, and I was thrilled when he passed the puck. He was a one-on-one machine. So was Marcel Dionne. It was a horrible feeling when you'd see them coming at you at full stride; the possibility of them making you look sick was real.
I'd put Perreault and Dionne in the same boat. Scary.
On his favorite NHL season:
I would have to say that the first Stanley Cup was probably the most trying year of my life, yet the most rewarding.
In November 1979, playing a game in Edmonton, I mangled my right thumb. I missed more than 30 games that year; I didn't come back until March 1, 1980. And Ken Morrow had just finished playing the Olympics and winning the gold medal, and he and I started the very first game I came back. It was unbelievable how quickly we meshed, and how good we became as a team.
That season, I think we were 15th out of 21 teams at Christmas. And we worked our way into the playoffs, certainly not as a favorite, and then went on to win the Stanley Cup. I think that season, 1979-80 is probably ... when you ask me directly, as to the season that was most emotionally rewarding, that has to be the one.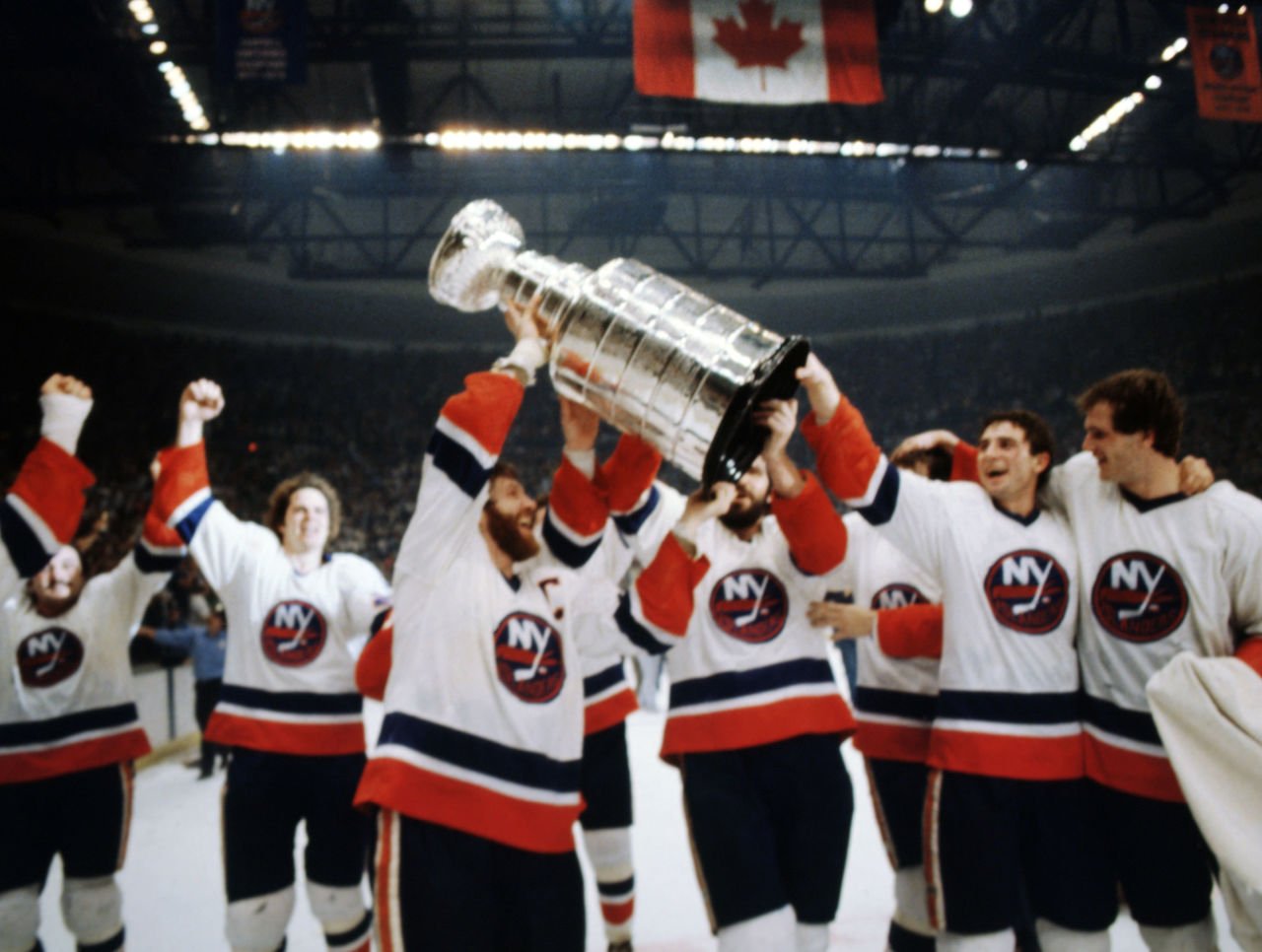 On the Islanders' dynasty:
I don't need to be humble about this: We were so good. We never let anybody go seven games. Never happened. We were so fine-tuned. If you look at our series against Minnesota, against Vancouver, the first time against Edmonton in the finals in '83, I mean ... it was unbelievable. We were so focused.
We had 16 guys who ended up with four Stanley Cup rings. There wasn't a lot of change in that dressing room. Every year there was one or two guys who might come in and play, but they were players that added to what we had.
It was really a phenomenal run. I think back to what we did with the 19 consecutive playoff series (won), and then losing in the finals to Edmonton (in 1984) ... it was quite something. It might never be done again.
On what he remembers from his last NHL game:
I was injured. In 1988, we won the Patrick Division, and then we played against the New Jersey Devils in the first round. I had all of a sudden developed a sciatic nerve problem, and I never knew that anything could be that painful.
I didn't end up playing in Game 6. That was my last game - I'm sitting with Mike Bossy, and we're watching the end of the New York Islander era. The players on the ice were guys like Mikko Makela, and Dale Henry, and Alan Kerr. It was tough, because the whole picture of what we were as an Islander dynasty was fading away and moving on.
The very last game I played during the season was in Boston. I had 19 goals my last year, and I wanted 20 - that would have been the 10th year that I scored 20 goals in the NHL. And I had seven shots on goal, and (Bruins netminder Reggie Lemelin) ... I could never get a puck by him. It was amazing. Sometimes some goalies just seem to have your number.
Everybody was passing the puck to me, but it never happened. So I ended my last season with 19 goals.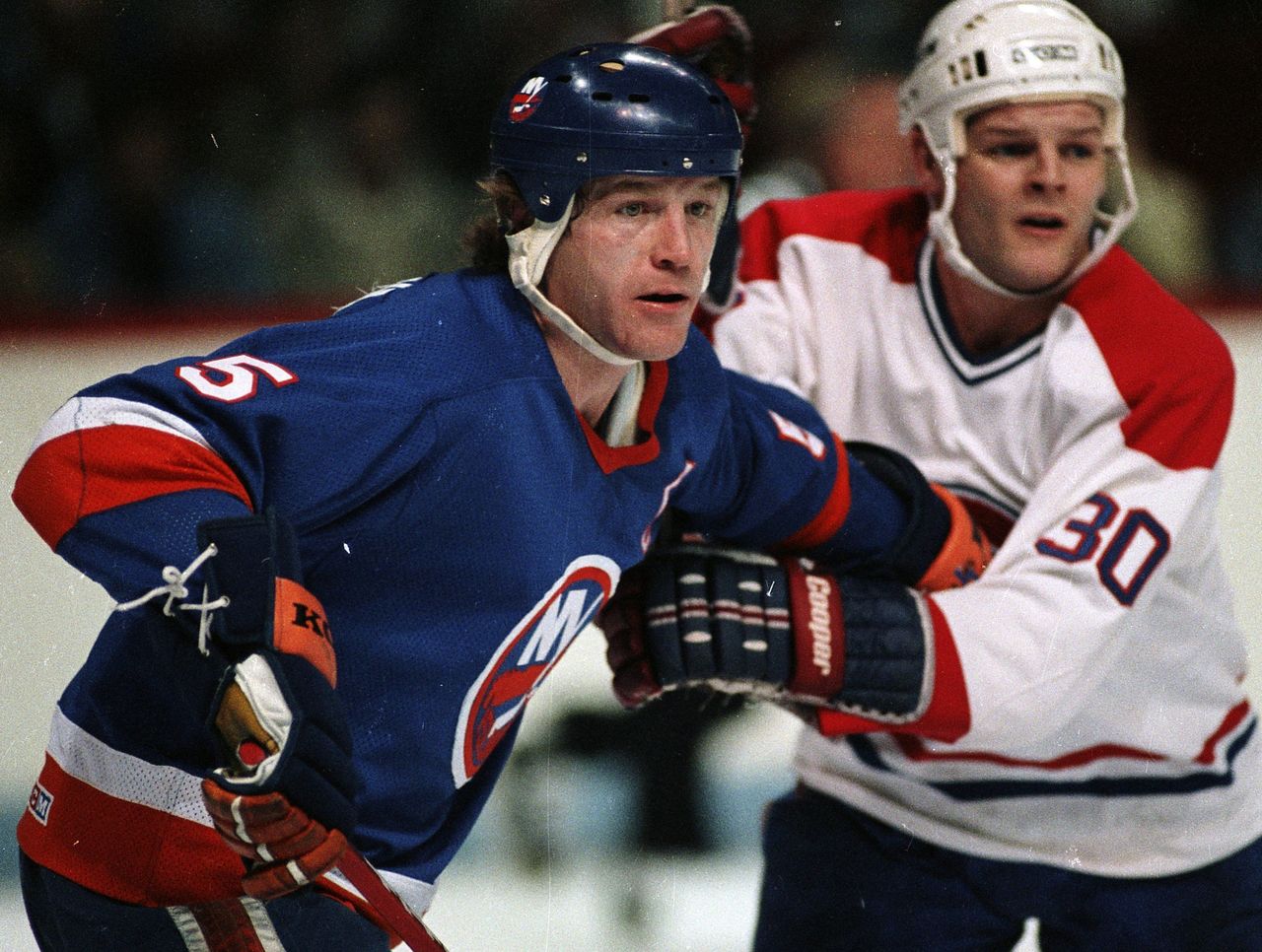 On his favorite visiting arena:
Montreal. I mean, come on. I grew up French-Canadian on the French side of Ottawa. I was a kid with a pizza and a Pepsi, laying on my tummy and watching Rene Lecavalier on Wednesday nights and Saturday nights. For us, it was all Montreal Canadiens all the time.
All the pictures I have as a kid from three, four, five years old, when I started skating, I was always wearing one of those Montreal Canadiens jerseys, the big woolen ones with the turtlenecks because we were playing outside. Growing up a Montreal Canadiens fan was great.
So of course playing my first game in Montreal had to be the most nervous thing I can imagine. I'm starting, and I've got my brother (and teammate) Jean on the other side, and I look up, and it's Henri "The Pocket Rocket" Richard facing off, Yvan Cournoyer on the ice, and Jacques Lemaire ... well, Jesus, I nearly crapped my pants right there. (laughs)
__________
Fact File
Born: October 29, 1953, Ottawa, ON
Drafted: First round (1st overall), 1973, New York Islanders
Team: New York Islanders (1973-88)
Awards: Calder Memorial Trophy (1973-74), Norris Trophy (1975-76, 1977-78, 1978-79), First-Team All-Star (1974-75, 1975-76, 1977-78, 1978-79, 1980-81), Second-Team All-Star (1976-77, 1983-84), Stanley Cup (1980-81, 1981-82, 1982-83, 1983-84), Hockey Hall of Fame (1991)
| STATS | GP | G | A | P | PIM |
| --- | --- | --- | --- | --- | --- |
| Regular Season | 1060 | 310 | 742 | 1052 | 1356 |
| Playoffs | 185 | 56 | 108 | 164 | 253 |
(Photos courtesy: Getty Images)
Other entries in this series:
Comments
✕
The Retro: Denis Potvin on Dionne, hockey tape helmets, and the end of an era
  Got something to say? Leave a comment below!