The Retro: Theo Fleury on helmet tosses, sauna parties, and life after hockey
Over the course of the 2017-18 season, theScore will run a series of interviews with former players, coaches, and officials, in which they recall some of the greatest moments of their career. This edition focuses on diminutive forward Theo Fleury, who averaged nearly a point per game over an eventful 15-year NHL career spent mostly with the Calgary Flames:
On being drafted 166th overall by the Flames in 1987:
Obviously it was a huge thrill; when you play hockey and you dream about playing in the NHL, it's one of those milestones toward the big goal that you have. There were a lot of people who doubted whether I could play, and I just wanted an opportunity. And the Flames gave me that opportunity.
On dealing with trash talk during his career:
I think every team had one or two of those guys. I always got a kick out of guys like Tie Domi and Matthew Barnaby. Sean Avery was an interesting human being. (laughs) But it's all part of the game, and about trying to get under people's skin. And I was pretty good at it, too. It was a tool that I used a lot as part of my game.
There were certain guys where it was certainly easier to get under their skin than others. But you have to have wit, and you have to have a bit of intelligence. It's definitely an art. It's not something that everybody can do.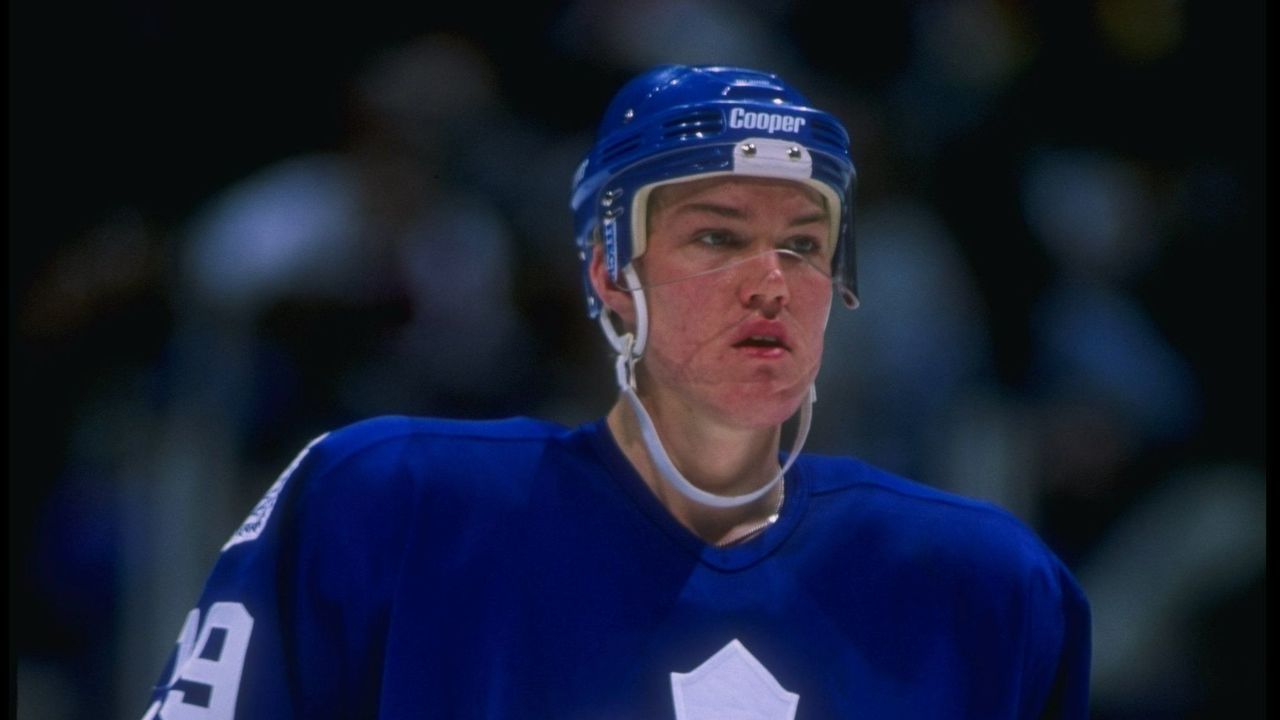 On who made him laugh the most:
Sheldon Kennedy was funny. Very funny.
Kenny Jonsson, who used to play for the Toronto Maple Leafs, had a bit of an acne problem. So one night, Kenny was on the blue line in our zone, and Sheldon kind of leaned over the boards and said, "Hey Kenny, you're supposed to eat the pizza, not sleep on it." (laughs)
On his relationship with officials:
I've made it very public that I wasn't very fond of any referees. (laughs)
I threw my helmet at Kerry Fraser one night in a playoff game in Chicago. And obviously he threw me out of the game. He was one of those guys where, if I saw that he was reffing, I might as well have stayed in the dressing room, because I was going to be in the box all night.
For some reason, he just didn't like me. Maybe he was jealous because he was reffing and I was playing and he wanted to play, and he didn't have the talent or the ability to do that. I don't know.
On his 10-game appearance with Tappara Tampere of the Finnish League during the 1994-95 NHL lockout:
I had an amazing experience over there. It was so much fun to try something different. I had great teammates ... it was such a cool experience to play over in Europe for a little while.
I loved playing for Tappara. It's an amazing little town. And it's funny, because they had a rivalry there similar to Calgary and Edmonton. There were two teams in Tampere; the other team was called Ilves. And we played against Ilves one night, and I scored the overtime winner - and I sort of did a thing similar to when I slid across the ice in Edmonton:
When I got there, they weren't a very good team; they hadn't won a game in a long time. When I got there, we started winning. It was a fun experience. And did you know that there are five million people in Finland, and there are five million saunas there? That's their thing. Chicken wings and sauna parties.
On finishing his playing career with the Belfast Giants of the British Elite Ice Hockey League:
Obviously the hockey there isn't the greatest - I think it's the 15th-best league in the world. But more importantly, the life experience was amazing. The history of the UK, the history of Europe ... I was able to do a bit of traveling. And the people were absolutely incredible.
Our games were pretty close to being sold out every night, so that was fun, to play in front of fans like that. It was a really cool experience. And we played a stone's throw away from where they built the Titanic, which was awesome. We played at the Odyssey Arena, and right across the street is where they built the Titanic.
I was impressed with the passion and the knowledge that the fans have. And I guess that league has existed since World War II. A lot of the Canadian soldiers married British girls and ended up living over there, and they started playing hockey, and created the league that's in existence right now.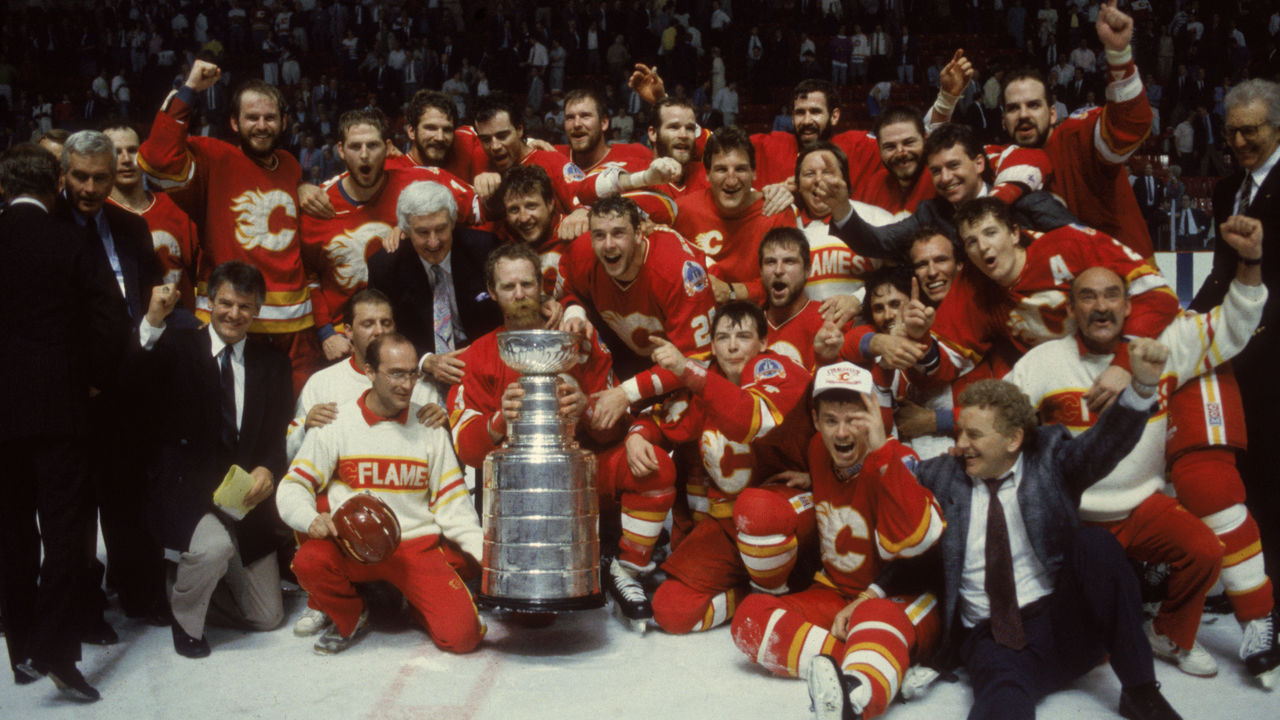 On playing for a loaded Flames team that won the Stanley Cup in 1989:
You could just go from top to bottom on that roster ... what an amazing team, and an amazing group of guys. For a young player like me, I don't think I could have been mentored by a better group of guys like that.
I loved playing with Doug Gilmour; my one and only 50-goal season I had was with him. Then the next year, I think I had 32 goals at Christmas, and then they traded him to the Leafs, and I ended up scoring only eight goals the rest of the season. (laughs)
On the only time he tried to set a personal milestone:
One year, I had 190 penalty minutes going into the last game. And I tried to get the ref to throw me out of the game so I could get to 200 - and he absolutely refused to do that. (laughs) I tried my hardest. I called him pretty much every name in the book, and nope. I wasn't getting thrown out.
On planning for life after hockey:
When I retired from the game, all had was a Grade 12 diploma from Vanier Collegiate in Moose Jaw, Sask. I basically had no clue what the rest of my life was going to look like. I knew I had more than half my life left to live.
So I had been retired for a few years when I ran into an old media guy who covered the Flames when I played there. He asks me what I'm doing; I say, "Nothing." We go back and forth with small talk, and at the end of the conversation I say, "Hey, do you know anyone who would be interested in doing a book with me?"
He said, "Funny you should ask; my wife's a writer." And so I asked him to set up a meeting, and three days after that conversation, I met with his wife. And three days after that, we started writing "Playing With Fire."
The process of writing that book and going out on that book tour really changed my life, gave me purpose and gave me a whole new outlook. I realized that I could help people who had had similar experiences as myself - and since 2009, when the book came out, I haven't stopped. I'm a motivational speaker now, I'm an author.
If you would have told me 20 years ago when I was a player that this would be my post-career job, I would have said you were crazy. But it has been amazing - and I'm truly grateful that I get a chance to help people and change their lives.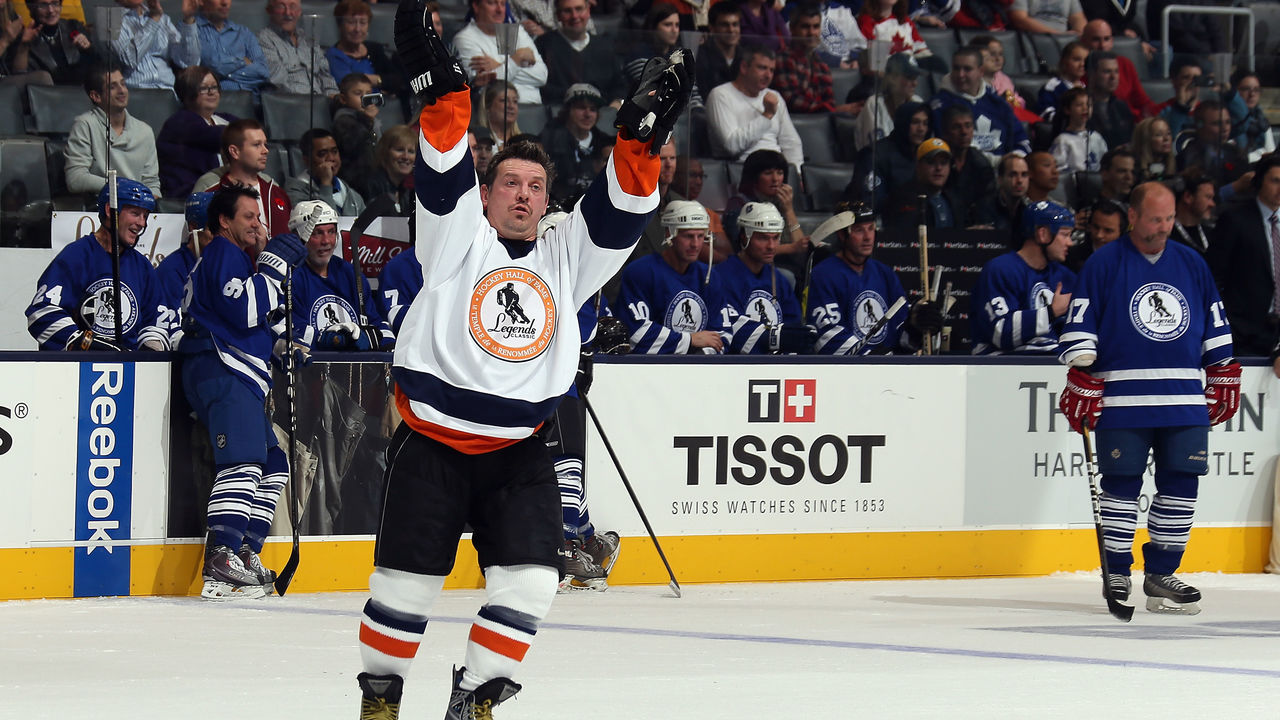 On how he views his hockey career 15 years after retiring from the NHL:
I truly believe that I played in the greatest era of superstars that we'll ever see in the NHL. The names that come to mind are Gretzky and Messier and Lemieux and Sakic and Yzerman ... the list goes on and on and on. I played with Joe Nieuwendyk, Doug Gilmour, Lanny McDonald, Hakan Loob, Al MacInnis, Mike Vernon, and Gary Suter.
Our era was just full of incredible hockey players. It was fun to play against those guys. It made me a better player, it made me have to elevate my game in order to compete at the same level they were competing at. I have a tremendous amount of respect for our era, and the amazing, talented people that played at that time.
I don't have a whole lot of regrets. I believe everything happens for a reason. I had an amazing career, played with a lot of incredible guys, and had lots of winning experiences. I don't think I would change anything about my life.
With where I'm at today, and with all the things I've been able to overcome, and to take all that experience - good, bad, or indifferent - and be able to reach out to people and touch them on a spiritual level is pretty cool stuff.
__________
Rapid Fire
Best player he ever played with: Wayne Gretzky
Favorite coach of all time: Terry Crisp
Favorite visiting arena: All the Original Six arenas
__________
Fact File
Born: June 29, 1968, Oxbow, SK
Drafted: Eighth round (166th overall), 1987, Calgary Flames
Teams: Calgary Flames (1988-99), Colorado Avalanche (1999), New York Rangers (1999-2002), Chicago Blackhawks (2002-03)
Awards: Second-Team All-Star (1994-95), Stanley Cup (1988-89)
| STATS | GP | G | A | P | PIM |
| --- | --- | --- | --- | --- | --- |
| Regular Season | 1084 | 455 | 633 | 1088 | 1840 |
| Playoffs | 77 | 34 | 45 | 79 | 116 |
(Special thanks to the NHL Alumni Association for its assistance.)
(Photos courtesy: Getty Images)
Other entries in this series:
Comments
✕
The Retro: Theo Fleury on helmet tosses, sauna parties, and life after hockey
  Got something to say? Leave a comment below!