The Retro: Chris Pronger on Dallas Drake, Brass Bonanza, and his GM aspirations
Over the course of the 2017-18 season, theScore will run a series of interviews with former players, coaches and officials in which they recall some of the greatest moments of their career. This edition focuses on Hall of Fame defenseman Chris Pronger:
On what he remembers from his first NHL game:
I got to play in the Montreal Forum. It was pretty special.
When I look back on that first year, I think in my first 10 games as a pro I got to play in the old Boston Garden, the Montreal Forum, the old Chicago Stadium, the old barn in St. Louis, the Aud in Buffalo, and I think I played at (Madison Square Garden) ... all old arenas that had some significance historically. As I look back, having that opportunity was pretty special.
On his first goal:
You know what? It was a little floater from the blue line through Ron Hextall's legs. (laughs)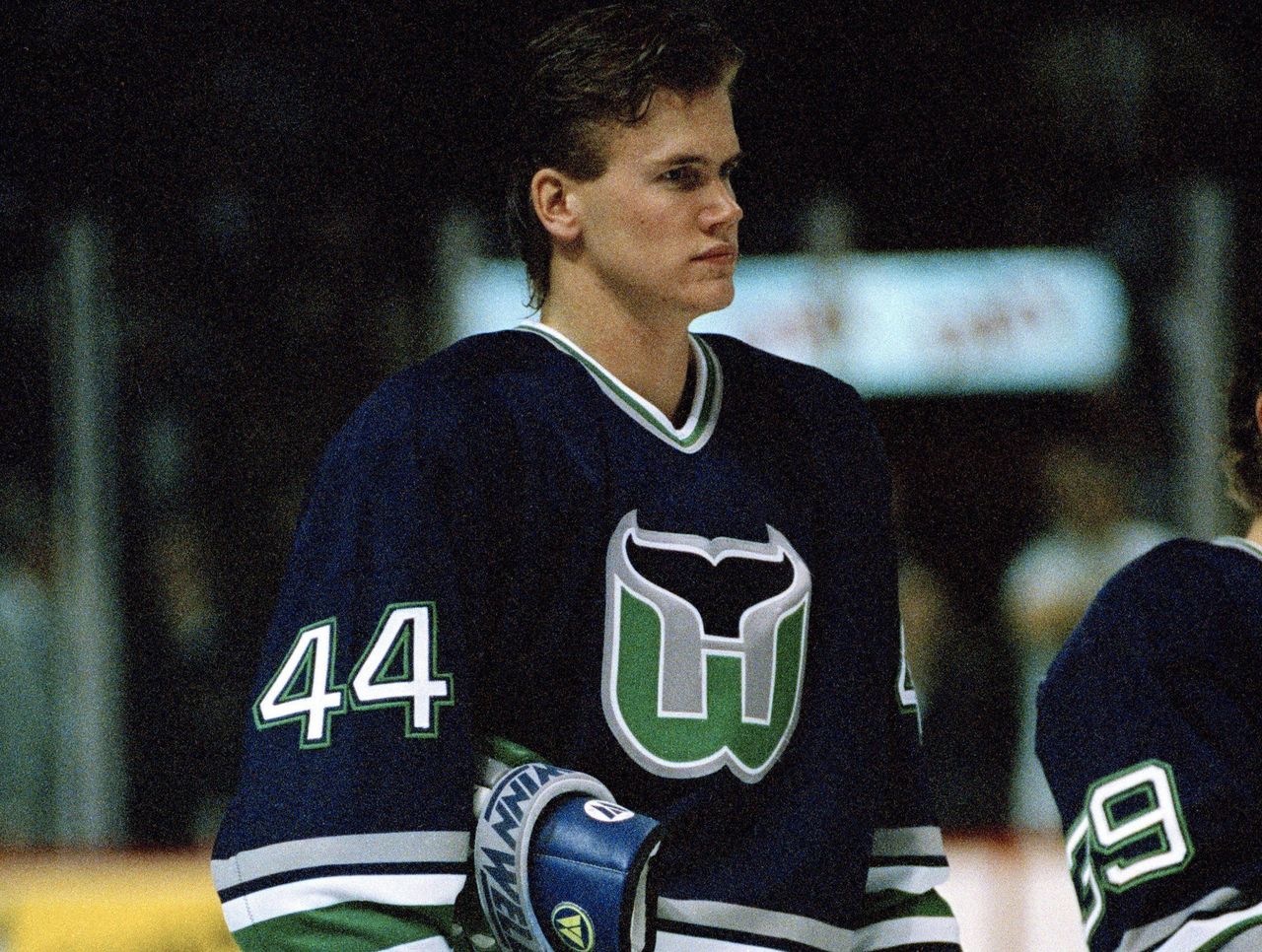 On his favorite memory of playing with the Whalers:
I think it's the players that I played with, the coaches I had. I have fond memories of my first partner, mentor, and roommate, Brad McCrimmon. I still see guys that I started with. My first head coach (Paul Holmgren) then became the GM in Philadelphia, and now he's the president.
It's interesting how the world goes around. Hockey is such a small community, you're always running into guys you played with. And it's funny where you run into guys.
On whether he ever caught himself humming "Brass Bonanza":
(Laughs) Oh yeah! That's a very iconic goal song.
On absorbing plenty of contact throughout his career:
I always had a target on my back, so I was always keenly aware of who was on the ice, who they were ... I come from an era where you had to know who was on the ice, who was coming on the ice, who was getting off the ice, where everybody was.
I really tried to take advantage of my knowledge of that so I would know where to go with the puck, where to position myself and whatnot. There were obviously guys who hit hard coming across the middle; you had to be very aware of guys like Scott Stevens and Bryan Marchment and guys like that.
One of the guys that you probably wouldn't think of was Dallas Drake. He hit very hard. And you get some of the power forwards, guys like Cam Neely, that I had the opportunity to play against that could certainly rock you any number of ways. It was a matter of understanding where they were on the ice, and how to avoid what might be an uncomfortable collision.
On how he dealt with trash talk:
There was a lot of guys that would try to get you off your game, running their mouth, saying stupid stuff. To be honest with you, I never really paid much attention to it. At the end of the day, they needed to be able to back it up on the ice - and most of the guys who could back it up didn't trash talk. (laughs)
I wasn't overly invested in dealing with guys like that. I was usually trying to catch my breath, and we had guys on our team who suited that role just fine.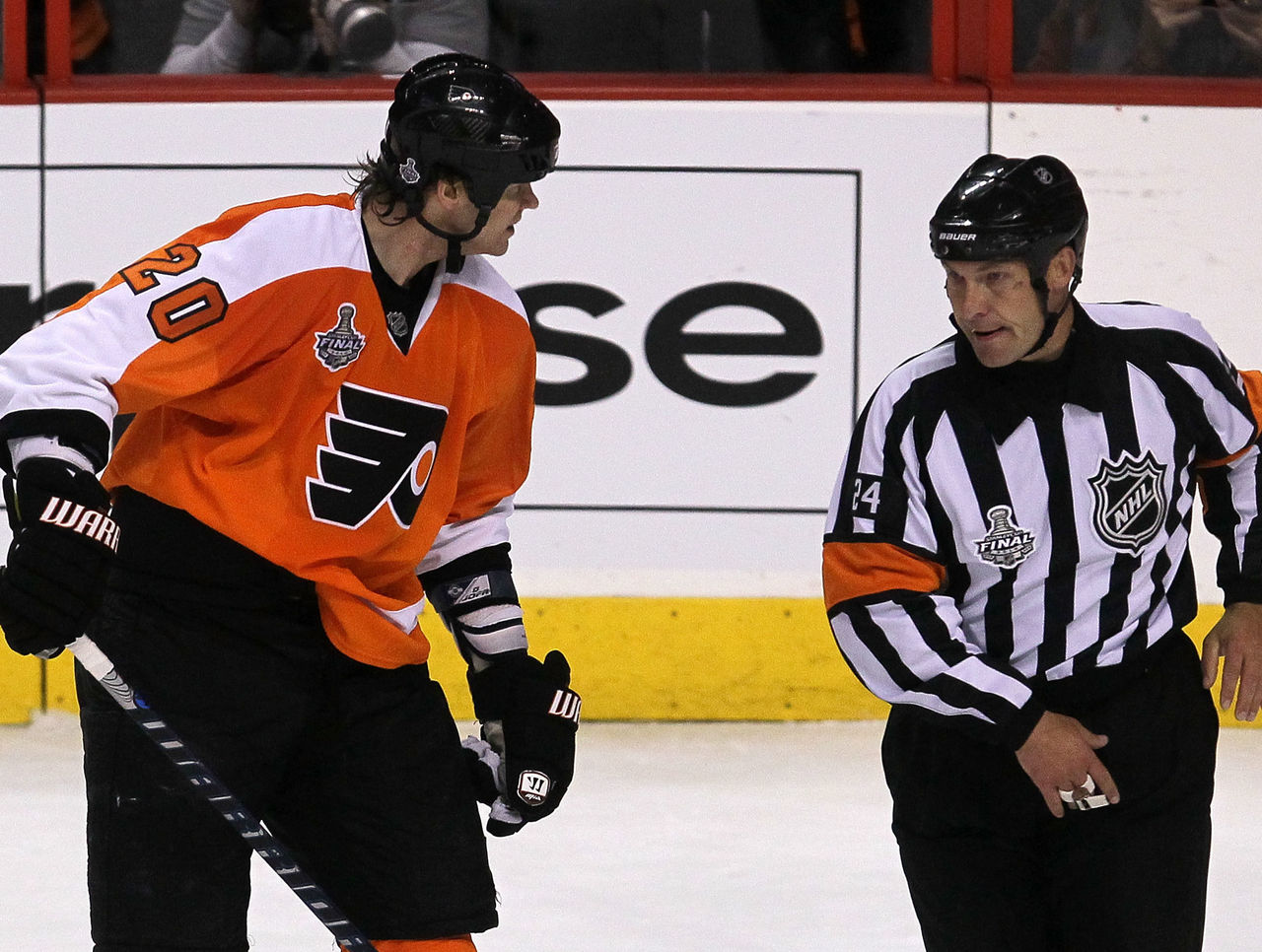 On his relationship with officials:
With each referee, you knew what type of game it was going to be.
Paul Stewart wanted to see an aggressive, hard-hitting game with some fights. You get into the scrums, and you see certain guys trying to stir the pot, and once the referee comes in and says "Okay, let 'em go!", you knew right away who would put his tail between his legs and say, "Oh boy, I may have bitten off a little more than I can chew."
Ron Hoggarth was one of the guys I always enjoyed, I think he was there my first couple of years. He was always funny to talk to and always had a sly comment for you. Paul Devorski, as my career went along, I always enjoyed games that he refereed. We always had a really great rapport.
On who he considers underrated from his time on the ice:
I don't think people realize how good Thomas Steen was as an all-around two-way player. He played in the Gretzky era, played behind Dale Hawerchuk, played in all situations. A lot of times players don't get a lot of attention. He'd put up 60, 70 points in an era when 125 probably led his team.
There's a lot of guys who garnered some publicity, but playing against them, you realized how good they could be. Maybe they didn't put it all together, or maybe they played with another superstar who garnered more attention.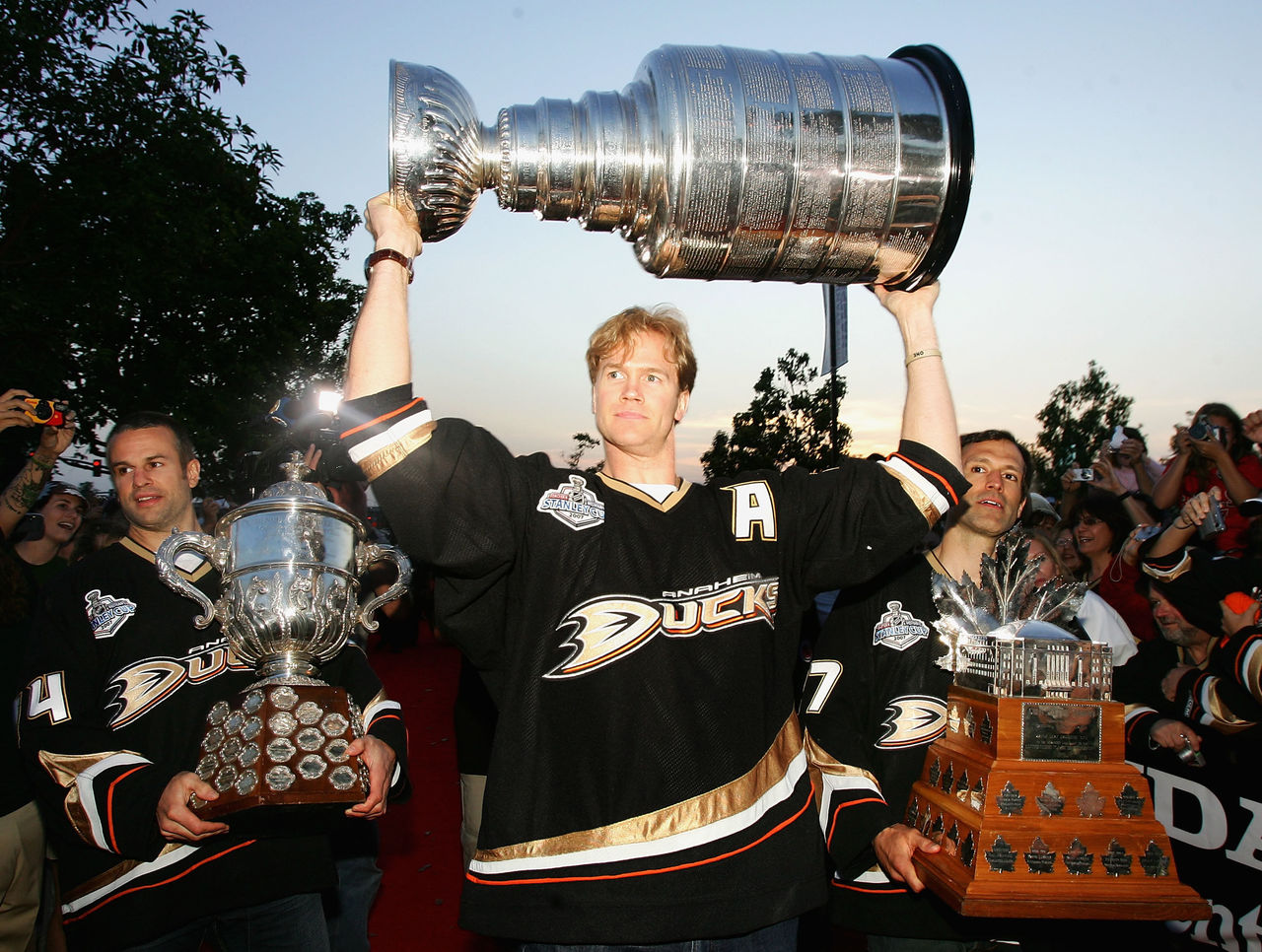 On winning a Stanley Cup with the Ducks in 2007 after being traded from Edmonton to Anaheim the previous offseason:
I knew the type of team they had, having just played them in the conference finals. And I knew what their goals were, what their expectations were. They were in full-win mode, and they felt like I was one of the final pieces.
Right from when I got there, the goal was Stanley Cup or bust - and that sentiment never wavered at any point. We had some bouts of adversity midway through the year with some injuries, but we kept trucking.
That was a special group. I think Scott Niedermayer was the only player on that team that had won a Stanley Cup before, so it was really special.
On how he felt when he played his best hockey:
You have moments throughout the course of a year where you're healthy, where you're feeling good, where the schedule isn't as compressed, and you get into a rhythm. There were stretches where you'd play 10 or 15 games and you'd feel in total command - you're moving around on the ice as you want to, you're seeing the ice, you're playing the game the way you know you can.
Sometimes that translates into offensive production, sometimes it translates into defensive stops or outlet passes, whatever your job is. Sometimes my job would be to get points and run the power play, or I had to key on one line and I have to focus on shutting down that line, and that's my sole job that night.
I think the year I won the Hart and the Norris ... I felt great all year, and was really seeing the ice well. I had a great summer of training, I came into camp in really good shape. I played with one line virtually the whole year, and we were the shutdown line. The run that I had that year was pretty special.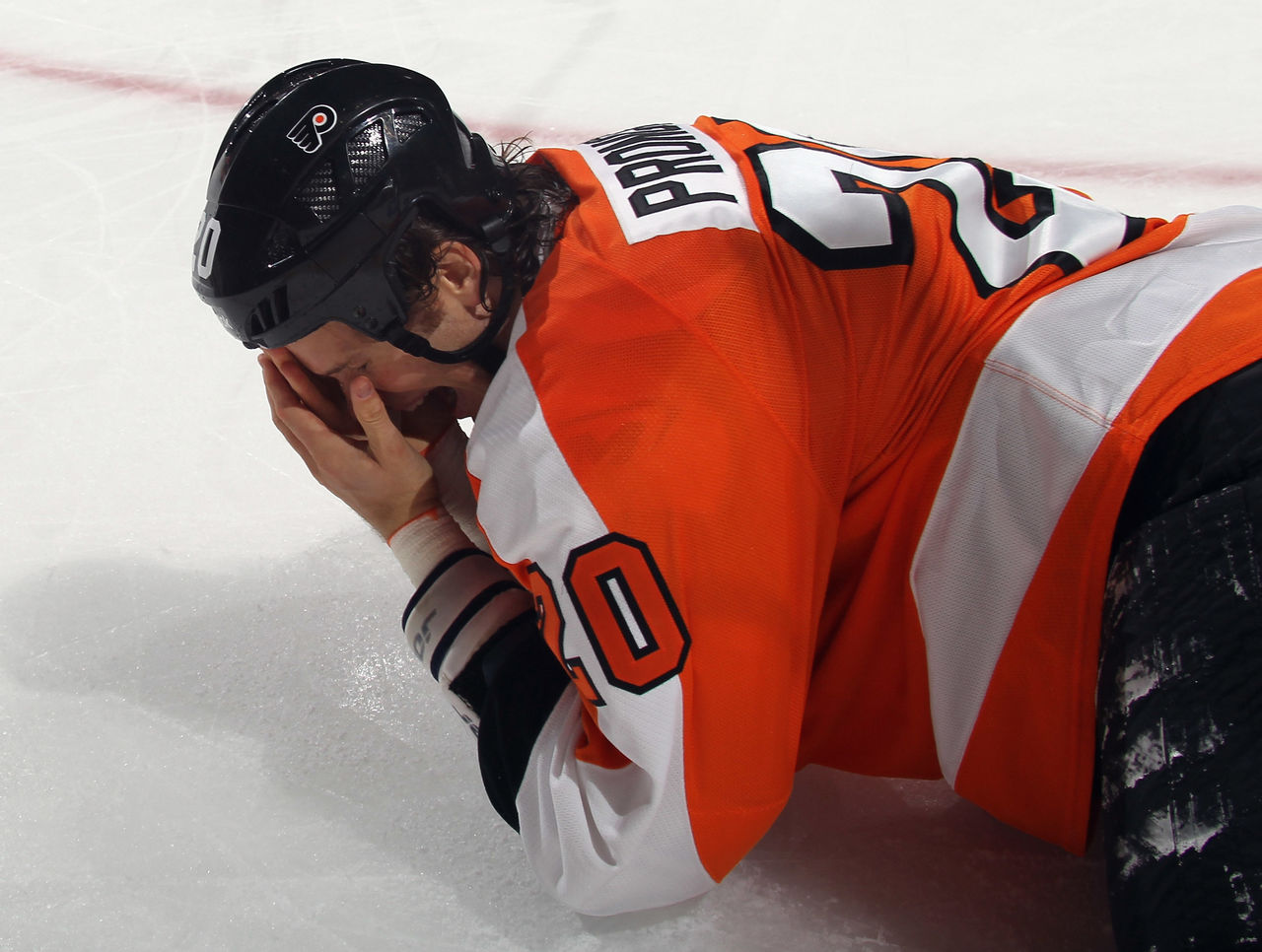 On how he would have scripted the end of his playing career:
I think we all look at Ray Bourque, or John Elway, or Kimmo Timonen, where you know you're on your last legs and you're able to finish off with a championship. That's everybody's ultimate goal, but for most players, that doesn't happen. Most guys push it as far as they can because it's the game that they love, and they want to play.
Having played 19 years as I did, while I may have been forced out because of injury, I certainly had a long, storied career. I wasn't devastated. I had been to the peak and seen the mountaintop, had a nice long look and was on my way down. So it was a little easier to stomach.
On remaining in hockey after retiring as a player:
I always had visions of wanting to be a GM, wanting to be a president of a team, wanting to be involved in hockey in some capacity. In my view, I needed to step away for a few years after I got hurt, but I always had my toe in, whether I was with Philadelphia doing little scouting trips for Paul Holmgren, or working at Player Safety the last three years until my contract was up.
It gave me good perspective on the league and a better understanding of the business side. It helps to stoke that fire so that once you're back on the hockey side, you have a greater understanding of everything, and you start to refine and understand exactly what it is you want to do.
__________
Rapid Fire
The best player he ever played with: Wayne Gretzky
The best player he ever played against: Mario Lemieux
The best goalie he ever faced: Patrick Roy
His favorite coaches of all time: Mike Kitchen, Jeff Twohey
His favorite visiting arena: Maple Leaf Gardens, Air Canada Centre
__________
Fact File
Born: October 10, 1974, Dryden, ON
Drafted: First round (2nd overall), 1993, Hartford Whalers
Teams: Hartford Whalers (1993-95), St. Louis Blues (1995-2004), Edmonton Oilers (2005-06), Anaheim Ducks (2006-09), Philadelphia Flyers (2009-12)
Awards: Hart Trophy (1999-2000), Norris Trophy (1999-2000), First-Team All-Star (1999-2000), Second-Team All-Star (1997-98, 2003-04, 2006-07), Stanley Cup (2006-07)
| STATS | GP | G | A | P | PIM |
| --- | --- | --- | --- | --- | --- |
| Regular Season | 1167 | 157 | 541 | 698 | 1590 |
| Playoffs | 173 | 26 | 95 | 121 | 326 |
(Photos courtesy: Getty Images)
Other entries in this series:
Comments
✕
The Retro: Chris Pronger on Dallas Drake, Brass Bonanza, and his GM aspirations
  Got something to say? Leave a comment below!