The Retro: Denis Savard on Larmer, Roy's guarantee, and a penalty box blooper
Over the course of the 2017-18 NHL season, theScore will run a series of interviews with former players in which they recall some of the greatest moments of their careers. This edition focuses on Hall of Famer Denis Savard:
On what he remembers from his first NHL game:
It was against the Sabres at home; we won 4-3, I remember that. Game 2 was on the road in Montreal, where I grew up, so that's the one I remember most.
On his first career goal:
We picked up the puck inside of our blue line, and I came into the neutral zone; I remember that Larry Robinson was kind of chasing me from behind. I just came over the blue line and made a move inside, went to my right, came to the top of the circle and took a shot and scored short side on (Canadiens netminder) Dennis Herron.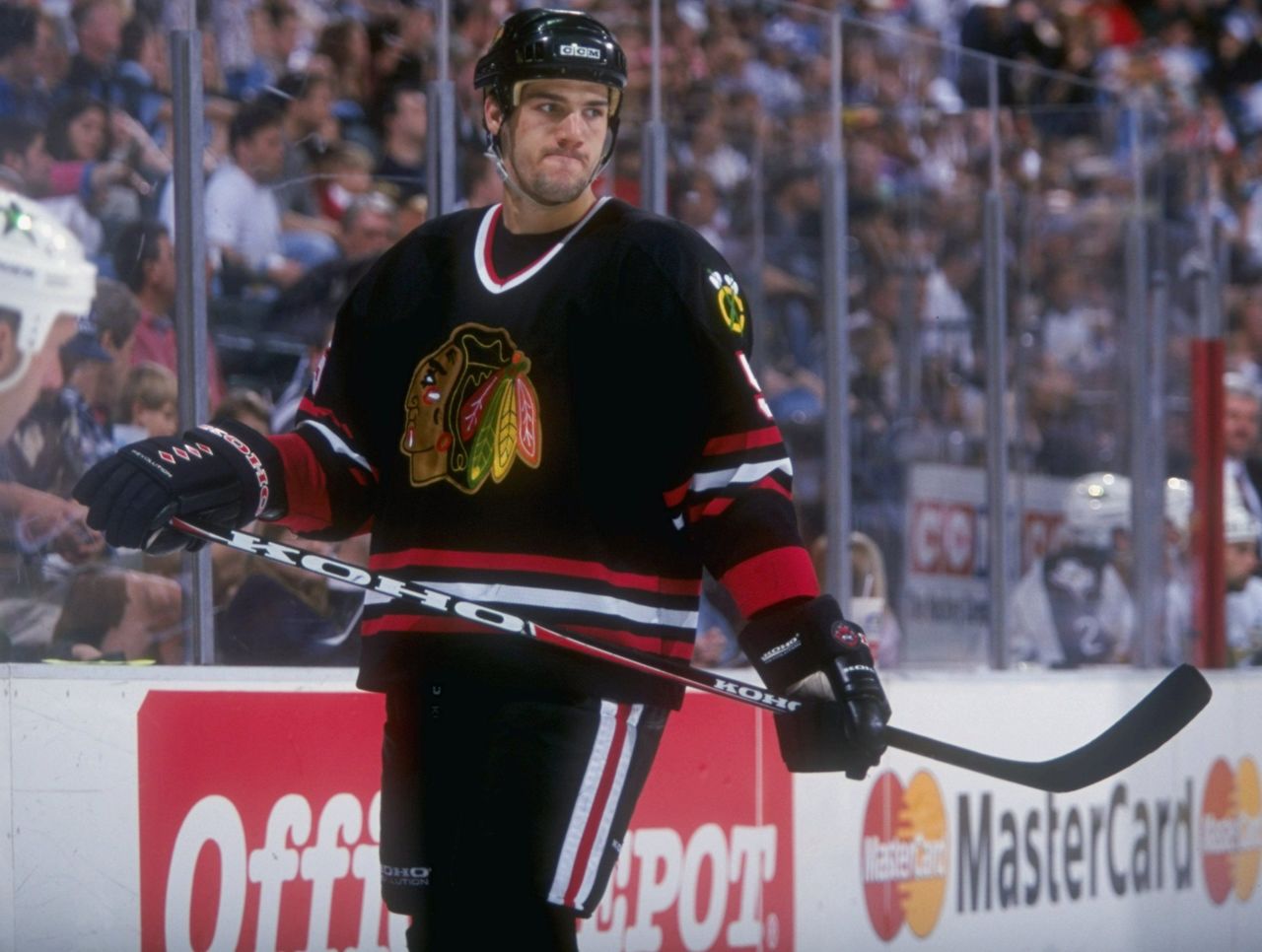 On who hit him the hardest:
There were quite a few of them. Mark Messier is probably the one ... he played a physical game, as you know. And there was a guy in Edmonton who also played in Montreal, (Andrei) Kovalenko.
We were playing Edmonton one night, and I'm not a hitter, not somebody who tries to hit guys out there, but at that time I'm trying to kick him off the puck. So I went and tried to hit him, and it was like trying to hit a brick wall. I didn't know how strong he was, or how painful it was going to be. That's the one I remember the most.
The other time, I got hit by my own teammate. Paul Coffey was playing in Detroit, and he liked to come down the right side of the ice offensively. As he's coming up from his own end, I challenged him to pass the puck. I didn't have a really good angle, so he deked me out. And as he disappeared, Eric Daze was chasing him from behind and knocked me right out.
He's about 6-foot-5, 240 pounds. So the lights went out. (laughs) Eric still lives in Chicago, and we catch up sometimes, and talk about hockey or life or whatever. And that (hit) still comes up.
On trash talking during his era:
To be honest, I didn't trash talk, because I never had a good comeback. (laughs) So I tried to avoid them as much as I could. Guys would call you all kinds of names at times, but nothing that you hadn't heard before, especially in contact sports. I think that's going to go on forever. But I don't recall anything that was particularly bad, no.
(Video courtesy: YouTube)
On his favorite referee story:
I remember me and Gary Leeman, when we had our fight during that brawl in Toronto ... It was 5-on-5, and Gary hit me in the corner (at) the buzzer, and it was kind of a dirty hit. I felt I needed to respond to that, so I gave him some stickwork, and all of a sudden, my teammates came to try and save me. Two seconds later, everybody has their gloves off.
And there's Gary and I, going around in circles. And I'm thinking, "If this guy gets ahold of me, he could probably kick my ass pretty good." He was bigger than me, and I know Gary wasn't a fighter, but I think I got him pretty good with my stick and he was pretty upset.
As we kind of twirled around for about 20 seconds, (referee) Andy Van Hellemond came over and he goes, "Aren't you guys going to fight?" And I looked at Andy and I said, "Well, I really don't want to." (laughs) That was one of those stories that I remember well. Andy was funny, too.
On who he considered most underrated from his era:
Steve Larmer. No question. The reason I say that is, he did everything well, without the flash in his game. He was a great goal-scorer, he was a great guy on the wall, he was great defensively, he was a great teammate. He had a Hall of Fame career as far as I'm concerned. Larms was a smart player.
At the end of the day, if you saw the scoresheet or the puck control he had during the course of the game, he was really, really good. When I got traded to Montreal, one primary reason why my numbers went down was because I wasn't playing with him anymore.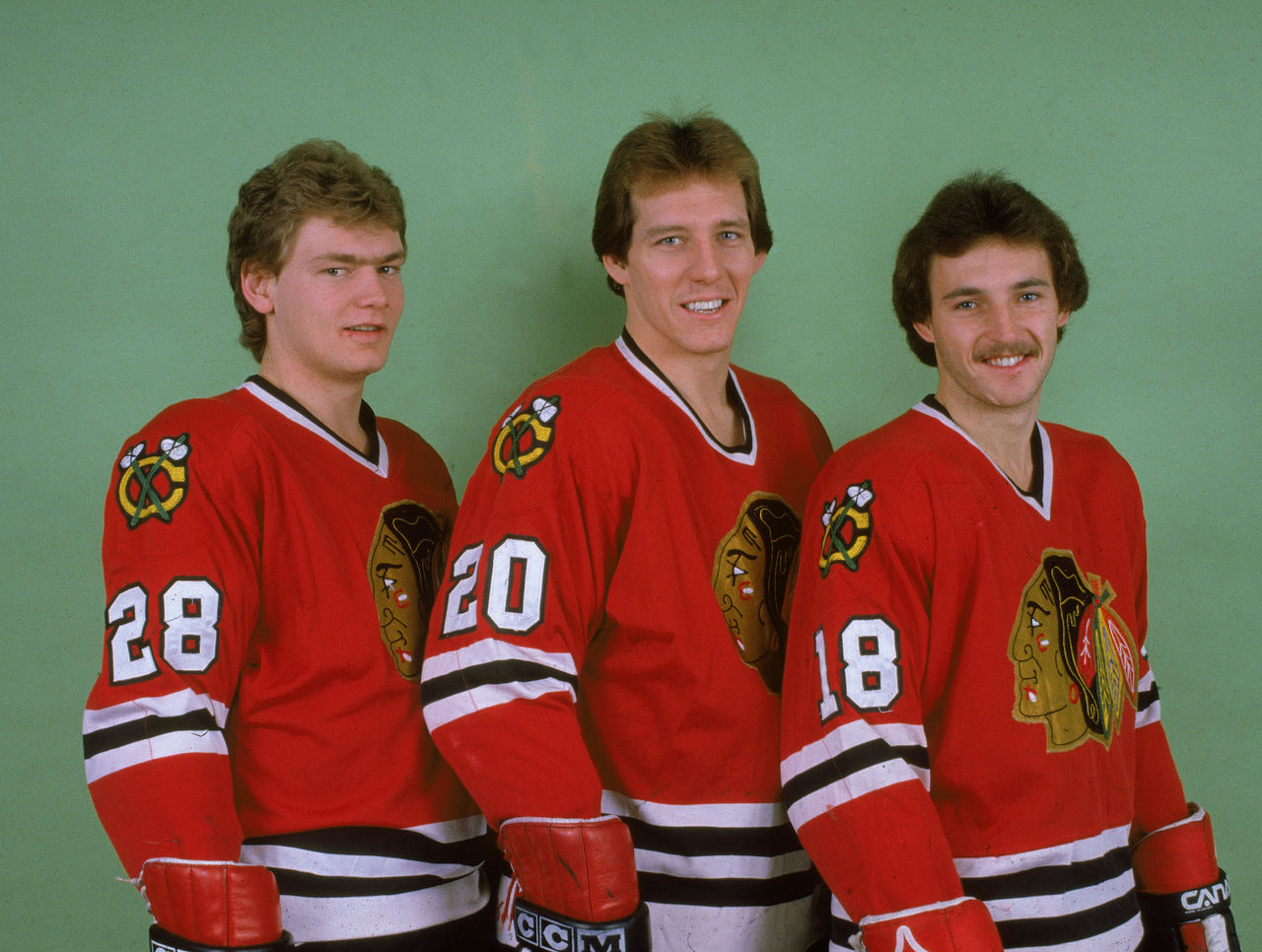 The puck would be on his side of the ice, whether it was coming around the wall or through a direct pass, and he'd find me in the neutral zone. I would come really deep and try to create some speed coming down below him, and if he didn't find me then, he would kind of swing up ice again and find me skating through the neutral zone.
I know for sure, having been a coach, you pay attention to details, the wall work, faceoffs ... they've become so important. In our days it wasn't mentioned; people didn't really talk about it. But it's mentioned now. And Steve Larmer was probably one of the best in those departments.
On Larmer playing 884 consecutive games from 1982-93:
He played hurt a lot. His pain tolerance was incredible. Knee injuries, shoulder injuries ... I know for a fact that 99 percent of us wouldn't have played. That was his character. Larms loved to play the game, loved to be on the ice.
As an athlete, you always felt like if you missed two or three days, even during the Christmas break, you come back, and that first game is like, "Where have I been? It's like I've never worked out in my life before." So when you miss part of the season and have to come back, it's so difficult. That's probably what he had in his mind. I didn't want to miss any time, either.
On what he remembers from his last NHL game:
I don't really remember ... I think it was against Colorado in the playoffs.
I don't think I had planned on retiring that year. But after looking back, I put all the positives and negatives together and decided it was time to retire. I probably decided that in July; it was time to really get at it to get ready for the season, and in my mind I just didn't want to do that.
I felt like, if I don't do it, I have to retire. If I'm not willing to pay the price to get ready for the season, then it's not fair to my teammates or the organization not to come ready.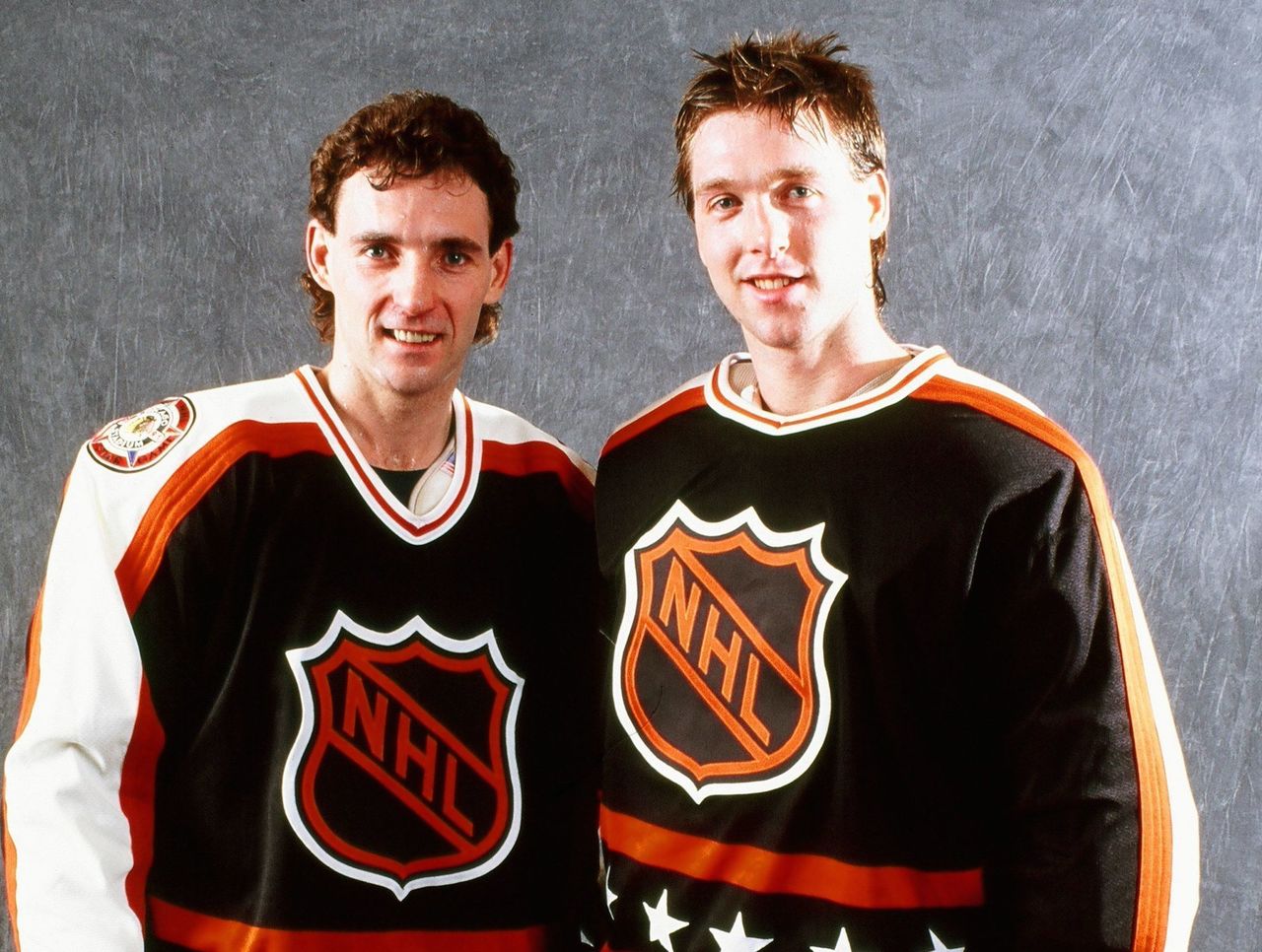 On his favorite hockey story from the 1992-93 Montreal Canadiens, with whom he won his only Stanley Cup ring:
I drove with Patrick Roy the three years we were together in Montreal. Going into the finals, I played in Game 1, but had hairline fractures in my foot and I didn't play the last four games of the series.
Going into Game 1, I told Patrick, "Wow, I can't believe we're here." And he looked at me and said, "And you're gonna win. We're gonna win the Cup. I know we will. They ain't gonna beat me." That's pretty much what he said. And you know Patrick, and how competitive he was and how confident he was. So I said, "All right, I'll buy that." (laughs)
On his first visit to Chicago Stadium as a member of the Canadiens:
It was a tough building to play in as a visitor. When I came with Montreal, it was difficult to play in that environment, even though I knew that people still liked me there ... I hoped they did. (laughs) It was still intimidating.
So I got a penalty in my first game back there, and I was so accustomed to go to the penalty box to the left, the Blackhawks' penalty box, so I went there. And I'm telling the guy, "Open the door!" and I'm kicking the door with my skate. I said, "Open the door!" And the (penalty box attendant) says, "No, no, no! You gotta go to the next penalty box!"
That was pretty embarrassing. Fortunately, I'm not sure too many people saw it, except for the guys in the penalty box.
__________
Rapid Fire
The greatest player he ever played with: Steve Larmer
The greatest player he ever played against: Wayne Gretzky
The best goaltender he ever faced: Grant Fuhr
The best coach he ever had: Jacques Demers
___________
Fact File
Born: February 4, 1961, Pointe Gatineau, QC
Drafted: First round (3rd overall), 1980, Chicago Black Hawks
Teams: Chicago Black Hawks (1980-90), Montreal Canadiens (1990-93), Tampa Bay Lightning (1993-95), Chicago Blackhawks (1995-97)
Awards: Second-Team All-Star (1982-83), Stanley Cup (1992-93), Hockey Hall of Fame (2000)
| STATS | GP | G | A | P | PIM |
| --- | --- | --- | --- | --- | --- |
| Regular Season | 1196 | 473 | 865 | 1338 | 1336 |
| Playoffs | 169 | 66 | 109 | 175 | 256 |
(Special thanks to the NHL Alumni Association for its assistance.)
(Photos courtesy: Getty Images)
Other entries in this series:
Comments
✕
The Retro: Denis Savard on Larmer, Roy's guarantee, and a penalty box blooper
  Got something to say? Leave a comment below!