1992-93 Revisited: Mario Lemieux's most magnificent season
James Bisson celebrates the 25th anniversary of the 1992-93 season with a look back at the most memorable moments of the greatest campaign in NHL history. This edition focuses on Pittsburgh Penguins legend Mario Lemieux, who stunned the hockey world in more ways than one:
Mario Lemieux did it all during his NHL career.
The towering center won three Hart Trophies as the league's most valuable player, six Art Ross awards as the NHL's top scorer, and a pair of Stanley Cup titles in the early 1990s. Just how good was Super Mario? He was immediately inducted into the Hall of Fame upon his initial retirement in 1997 - then came back and played parts of five seasons at an elite level.
Yet, despite years of dominance on par with Wayne Gretzky himself, one Lemiuex season stands out above the rest - not only because of what he accomplished on the ice, but also because of what he endured off it. Imagine a player in today's NHL scoring 160 points in just 60 games - and then imagine that player doing so despite missing nearly two months due to cancer treatments.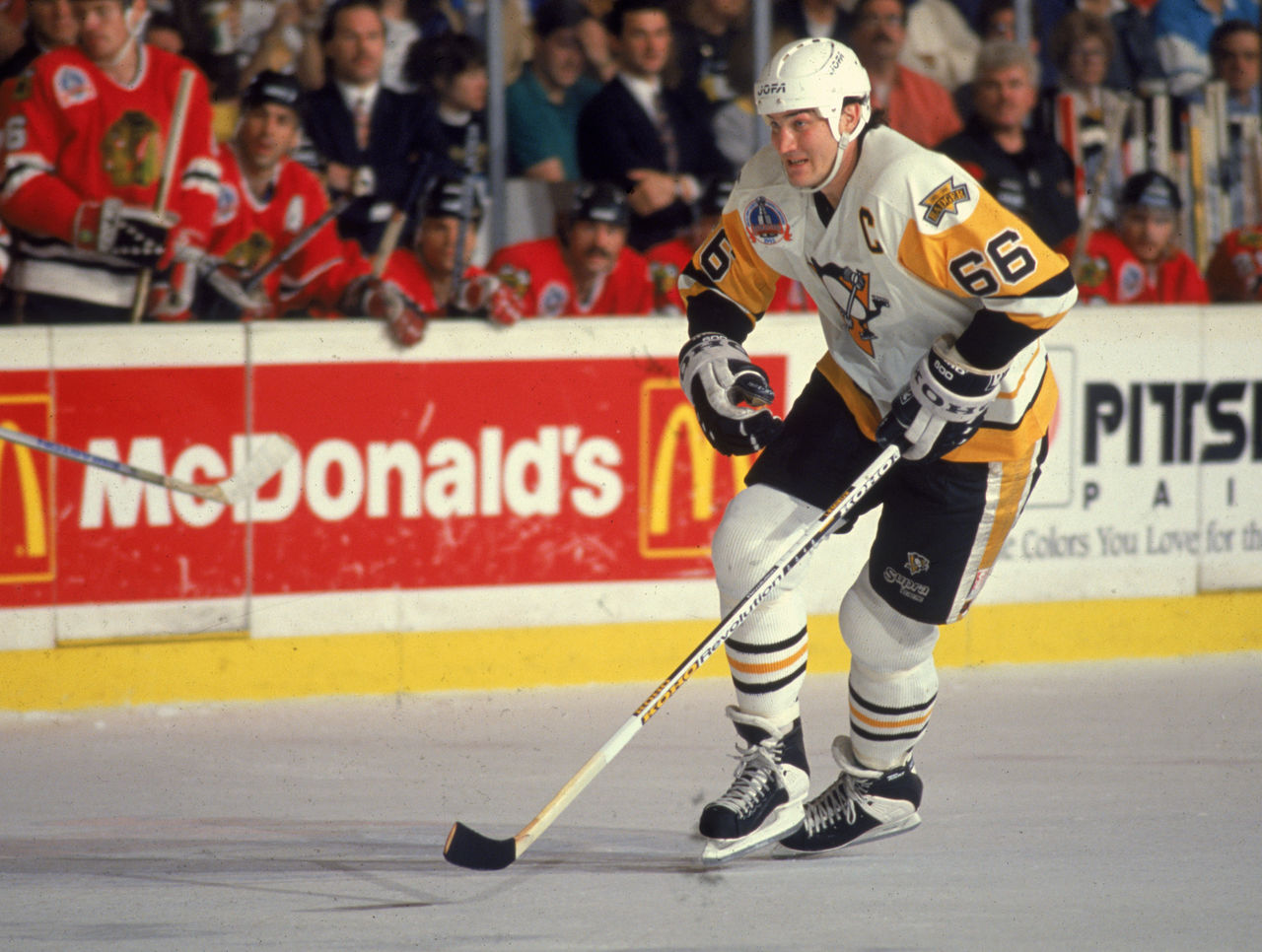 Prior to the shocking announcement that Lemieux would be stepping away from the Penguins to treat early-stage Hodgkin lymphoma, the 27-year-old was on pace to become just the second player in NHL history to record 200 points in a season. He opened the year with 12 consecutive multi-point games, and finished October with 36 points in just 11 contests.
His torrid scoring pace tailed off somewhat in November - though 29 points in 15 games can hardly be considered a swoon - but Lemieux ratcheted things back up in December, recording eight goals and 28 (!) assists in 12 games to go into the new year with 101 points in 38 games - on track to challenge Gretzky's incredible record of 215 points in a single season.
But just as Lemieux steamrolled his way past the 100-point plateau, he noticed a lump in his neck. Having studied cancer years earlier when his agent's sister-in-law died of the disease, Lemieux knew he had to get it checked out. And when he did, he was floored - a doctor confirmed he was dealing with early stages of Hodgkin lymphoma.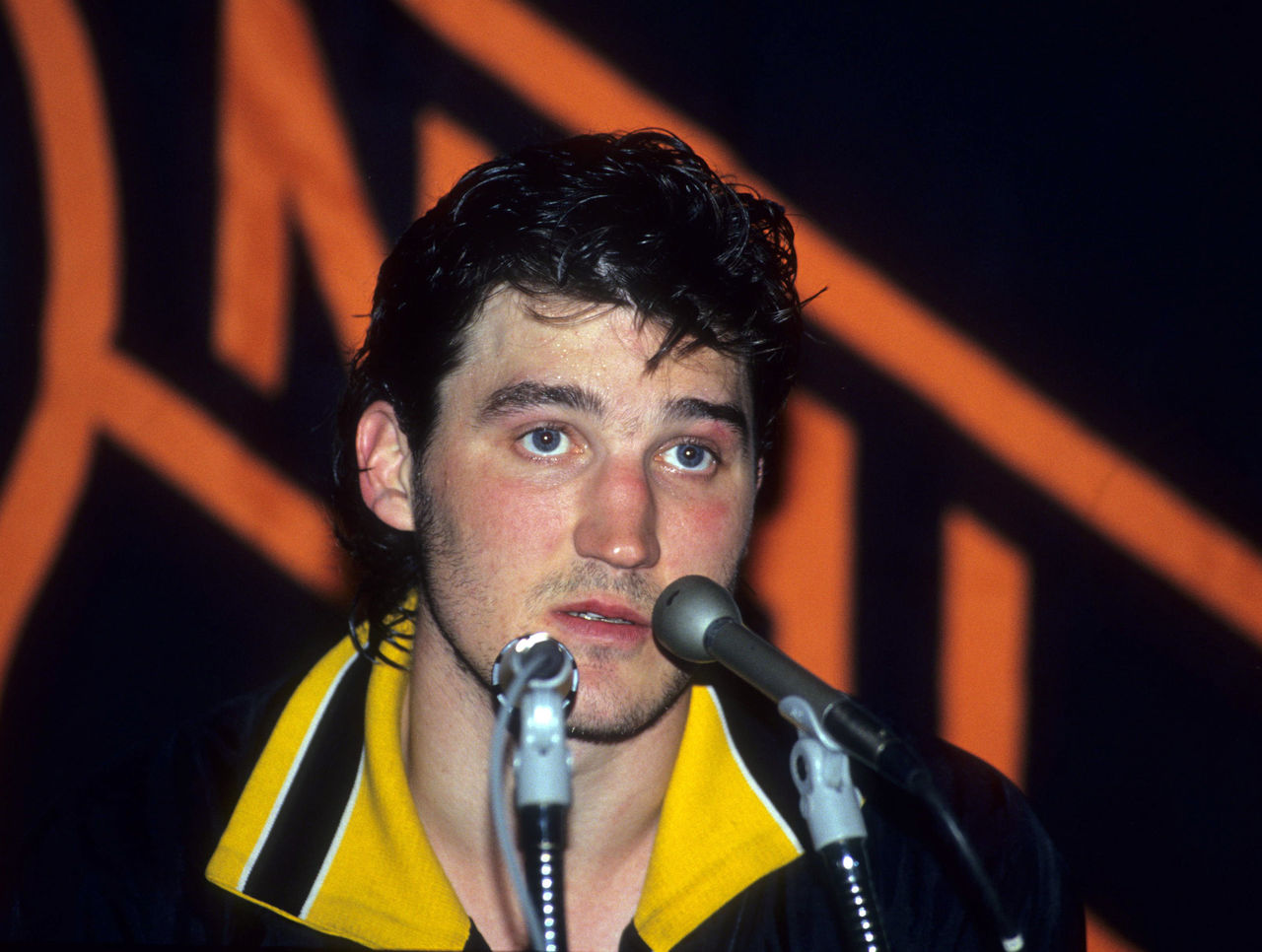 Lemieux began radiation treatment later that month, fully expecting to not only beat the disease, but to return to action later in the season. Doctors were equally optimistic, suggesting Lemieux would be back following his three-to-four-week radiation treatment schedule.
Still, fans and teammates wondered how it would all play out. Would Super Mario be back that season? How long would it take him to rediscover his elite form? Could he lift the Penguins back atop the NHL standings and make a run at a third consecutive Stanley Cup title?
Lemieux answered most of those questions on March 2, in his triumphant return to the Penguins in a game against the state-rival Philadelphia Flyers. He looked like he'd never left, scoring a goal and adding an assist despite undergoing his final radiation treatment earlier that day.
Yet, as great as it was to be back, Le Magnifique had work to do. He trailed Buffalo Sabres star Pat LaFontaine by 12 points in the scoring race - and with Pittsburgh going just 11-10-2 in his absence, the Penguins needed a big finish from Lemieux to land the top spot in the conference.
To no one's surprise, Lemieux obliged.
After being held without a point in a March 5 loss to the New York Rangers, he proceeded to rack up 46 (!!) over his next 15 games, scoring 22 goals and adding 24 assists. The highlight: Lemieux scored eight goals in a two-game span on March 18 and 20, prompting linemate Kevin Stevens to tell the Pittsburgh Post-Gazette's Dave Molinari:
(LaFontaine) is probably a little bit nervous right now. If he can hang onto this lead, it's a credit to him, but I've still got my money on Mario to beat him. And I think he will.
The Penguins won every one of those 15 games to move within one of equaling the league-record winning streak. And with the Rangers on tap again, Lemieux put together a game to remember:
Though he didn't have a point in the rematch with New York the following night, the Penguins still prevailed for their record-setting 17th straight victory. Lemieux added two goals and an assist in the regular-season finale - a 6-6 tie with the New Jersey Devils - to wind up with 69 goals, 91 assists, and a 12-point edge over LaFontaine to win the scoring title.
Yet, despite leading the Penguins to the top record in the NHL, a third straight Stanley Cup championship - which would have been a hell of a capper to the season - was not in the cards. Pittsburgh cruised past the Devils in five games in the opening round, but squandered a 3-2 series lead to the New York Islanders and lost a 4-3 stunner in Game 7 on David Volek's goal 5:16 into overtime.
Still, there was no debating which player was the league's best that season. In addition to capturing his fourth scoring title, Lemieux won his second Hart Trophy while earning the Lester B. Pearson Award for MVP as voted on by the players. He also won the Bill Masterton Trophy, given to the player who "best demonstrates the qualities of perseverance and sportsmanship."
It was a fitting end to an incredible season for Lemieux, who showed the kind of perseverance that made his 1992-93 performance one for the ages.
Other entries in the series:
(Photos courtesy: Getty Images)
Comments
✕
1992-93 Revisited: Mario Lemieux's most magnificent season
  Got something to say? Leave a comment below!