1992-93 Revisited: Teemu Selanne's sensational rookie season
James Bisson celebrates the 25th anniversary of the 1992-93 season with a look back at the most memorable moments of the greatest campaign in NHL history. This edition focuses on future Hall of Fame forward Teemu Selanne, who had a rookie campaign for the record books:
Even before Teemu Selanne laid waste to the NHL as a rookie, the Winnipeg Jets knew what they had in the Finnish superstar.
Not only did the Jets draft Selanne 10th overall in 1988 knowing he'd have to remain in Finland to complete compulsory military service, they also wasted no time matching the Calgary Flames' offer sheet once Selanne became a restricted free agent in 1992. And it was big money for a player who hadn't yet competed in the NHL - three years and $2.7 million in total.
As it turned out, the newly minted Hall of Famer was worth every penny - and then some.
The electrifying winger known as the Finnish Flash put together the most incredible rookie season in NHL history, racking up 76 goals and 132 points to establish a pair of records that haven't been challenged since. In fact, no first-year player has even come within 20 goals of Selanne's mark - making it one of the most incontestable records in league annals.
"I didn't really realize what happened (at the time)," Selanne said on a conference call to celebrate his induction into the Hockey Hall of Fame. "Now, the (goal) number is so big ... I really don't know how that happened."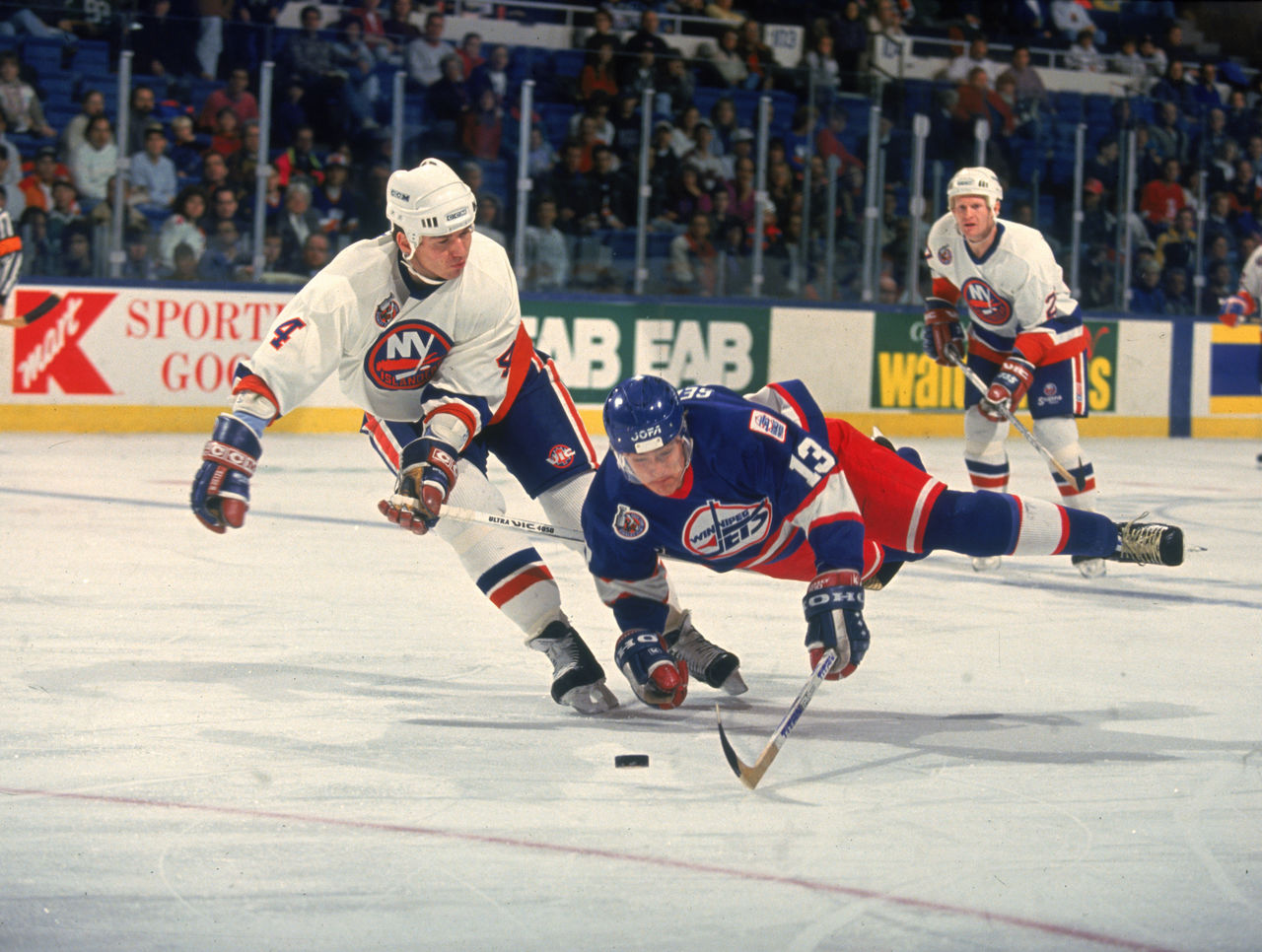 It helped that Selanne had developed his game with Jokerit Helsinki of the Finnish Elite League, and joined a veteran Jets team that would offer plenty of support. Veteran Finnish defenceman Teppo Numminen was a major influence for the rookie, and Winnipeg had potent offensive weapons like Keith Tkachuk, Alexei Zhamnov, and Phil Housley to play alongside him.
It didn't take long for Selanne to make his presence felt; he had points in 11 of his first 12 NHL games, a stretch that included his first career hat trick in a 7-3 victory over the Edmonton Oilers and a five-point performance against that same Flames team that had tried to sign him away from Winnipeg. By the end of October, Selanne had amassed 11 goals and nine assists in just 12 games.
A November swoon took him off the 50-goals-in-50-games pace, as he scored just six goals and added five assists in 11 games. But things picked back up in December, as he notched his second hat trick of the season en route to an 11-goal, eight-assist showing in 14 contests. With 28 goals through 37 games, he was on pace to beat Mike Bossy's rookie record of 53.
January brought about an entirely different version of the Finnish Flash - the playmaker. Selanne put together a stretch that saw him record multiple points eight times in a 10-game span, overlapping with a 9-1-2 Jets run. He came out of January with 12 goals and 15 assists in 12 games, lapping the field in the Calder Trophy race - and the best was yet to come.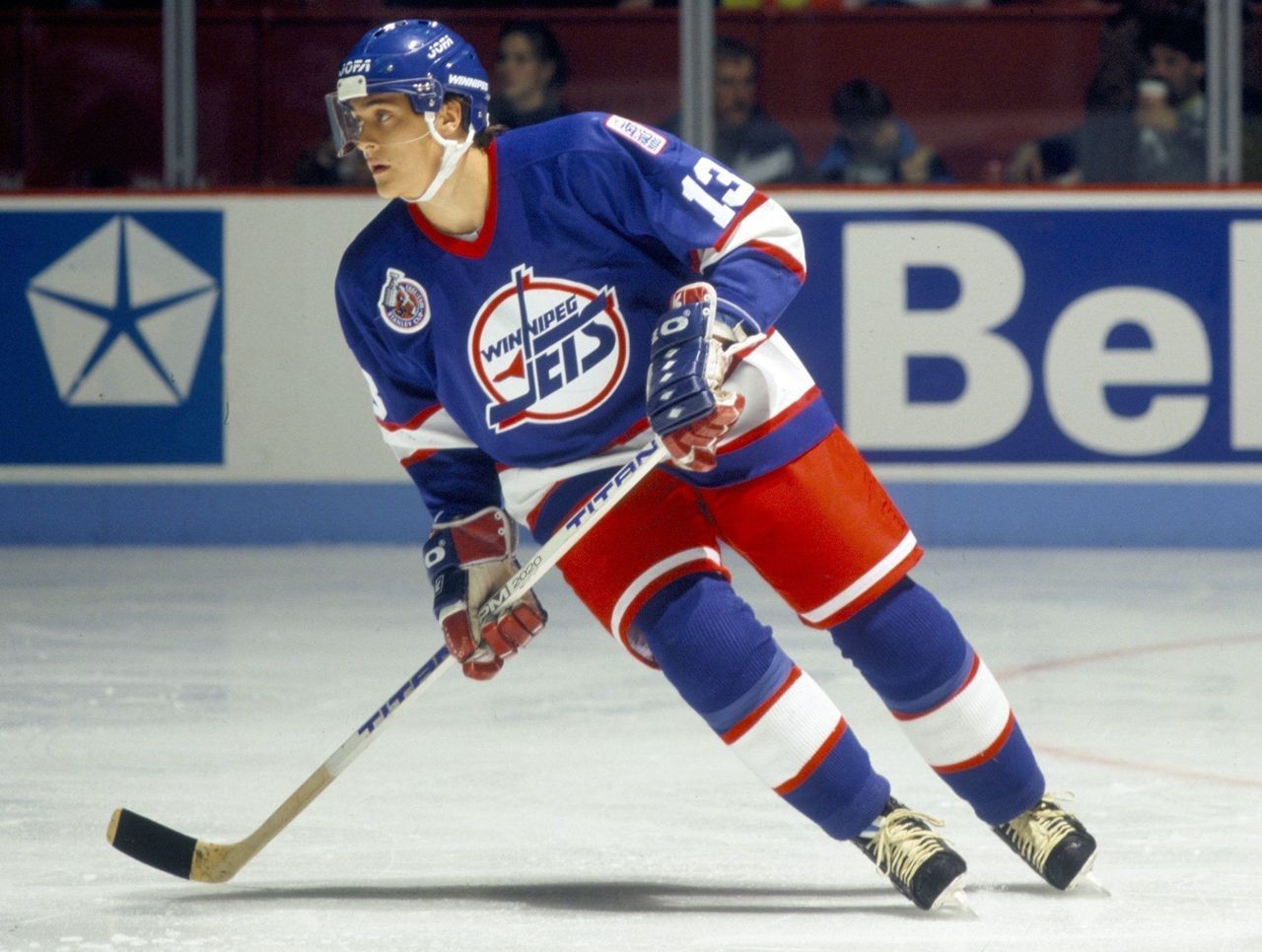 It was clear by the end of that month that it was only a matter of when - not if - Selanne would break Bossy's rookie mark. But his pace slowed for most of February as he scored just five times over the opening eight games of the month; not surprisingly, the Jets also faltered over that stretch, going on a seven-game winless stretch during which they earned just one point.
But a goal against the expansion Ottawa Senators and another three nights later versus the Vancouver Canucks put Selanne within six of equaling Bossy's 15-year-old record. And then Selanne really turned it on - becoming just the third player in league history to score 50 goals as a rookie with a stunning four-goal performance against the Minnesota North Stars.
Two nights later, needing just three goals to set the mark, Selanne and the Jets hosted the Quebec Nordiques. The video below sets the scene:
After a deft flip of the puck over prone Quebec netminder Stephane Fiset, an elated Selanne hurled his glove in the air and mock-shot it into submission before embracing his teammates as the new rookie goals champion. Seemingly eased of the pressure of chasing Bossy, Selanne not only built on the mark the rest of the season - he made it virtually unreachable.
Selanne would record seven more multi-goal games the rest of the way, finishing March with an unimaginable 20 tallies in 14 games. He added five goals and nine assist in seven April contests to finish tied with Buffalo Sabres sniper Alexander Mogilny for the league lead.
Selanne's 132 points were also a no-doubt rookie record; Wayne Gretzky had 137 points in his first NHL season, but he wasn't considered a rookie by virtue of his 80-game stint in the World Hockey Association in 1978-79. Selanne earned all 50 first-place votes in the Calder Trophy race, easily outdistancing Boston Bruins left winger Joe Juneau.
"What a great memory that whole year was, and how the people in Winnipeg lived it with me, and all the experiences I shared with the fans and the team," Selanne added. "It was something really special that I'm never going to forget."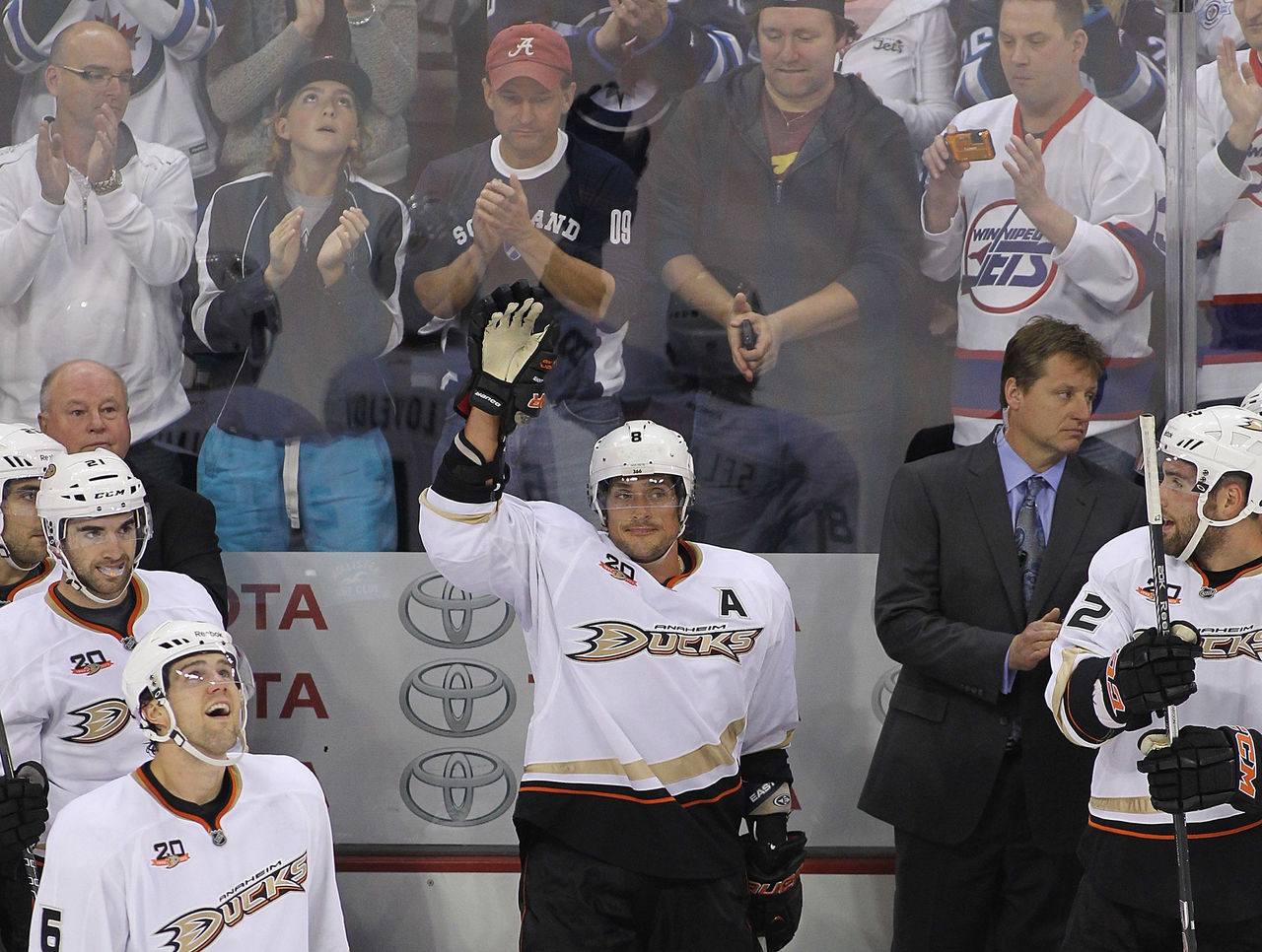 It was the start of a terrific career for Selanne, who wound up winning three NHL goal-scoring titles, making four end-of-season All-Star teams, and capturing a Stanley Cup with the Anaheim Ducks in 2007. He finished with 684 goals - good for 11th on the all-time list - and 1,457 points in 1,451 regular-season games over his 22-year NHL career.
Those numbers landed Selanne a spot in hockey's hallowed Hall - and his resume would have been good enough even without the contributions from his first season. But it doesn't hurt to be the owner of not one, but two major rookie scoring records that should remain his for decades to come.
Other entries in the series:
(Photos courtesy: Getty Images)
Comments
✕
1992-93 Revisited: Teemu Selanne's sensational rookie season
  Got something to say? Leave a comment below!