1992-93 Revisited: The Leafs' season as remembered by Doug Gilmour - Part I
Presented by

Doug Gilmour was the star of one of the most successful Toronto Maple Leafs franchises of the past 50 years, coming oh-so-close to reaching the 1993 Stanley Cup Final. Nearly 25 years later, I caught up with Gilmour to talk about his memories of the 1992-93 Maple Leafs:
Thanks for doing this, Doug. Does it feel like it has already been nearly 25 years since that crazy season?
No. To look back at that whole season, I've spoken about this a lot ... it was quite a year. It was a lot of fun.
Let's start with head coach Pat Burns, who joined the Leafs in May 1992. There's a great story about you and Pat hanging out at Filmores, a famed Toronto strip club. Could you take me through that encounter?
When Pat came in, he wanted to meet me, so we just met at Maple Leaf Gardens and then we got into a cab. We were just going to go out for a couple of beers, and that's where we went. We were in there for about 35-40 minutes until we got recognized, and then we got out of there.
What did he say to you?
His message to me was, "I need you to be the hardest worker in practice, and it will carry over into games. And when the other guys watch you compete in practice, then it's going to go a long way."
He was intimidating, right? But I don't think I had too many coaches who ever brought me in for a beer. It was great to get to know him. I've had some tough coaches before, but this would be the toughest coach I had yet. So it was a good challenge.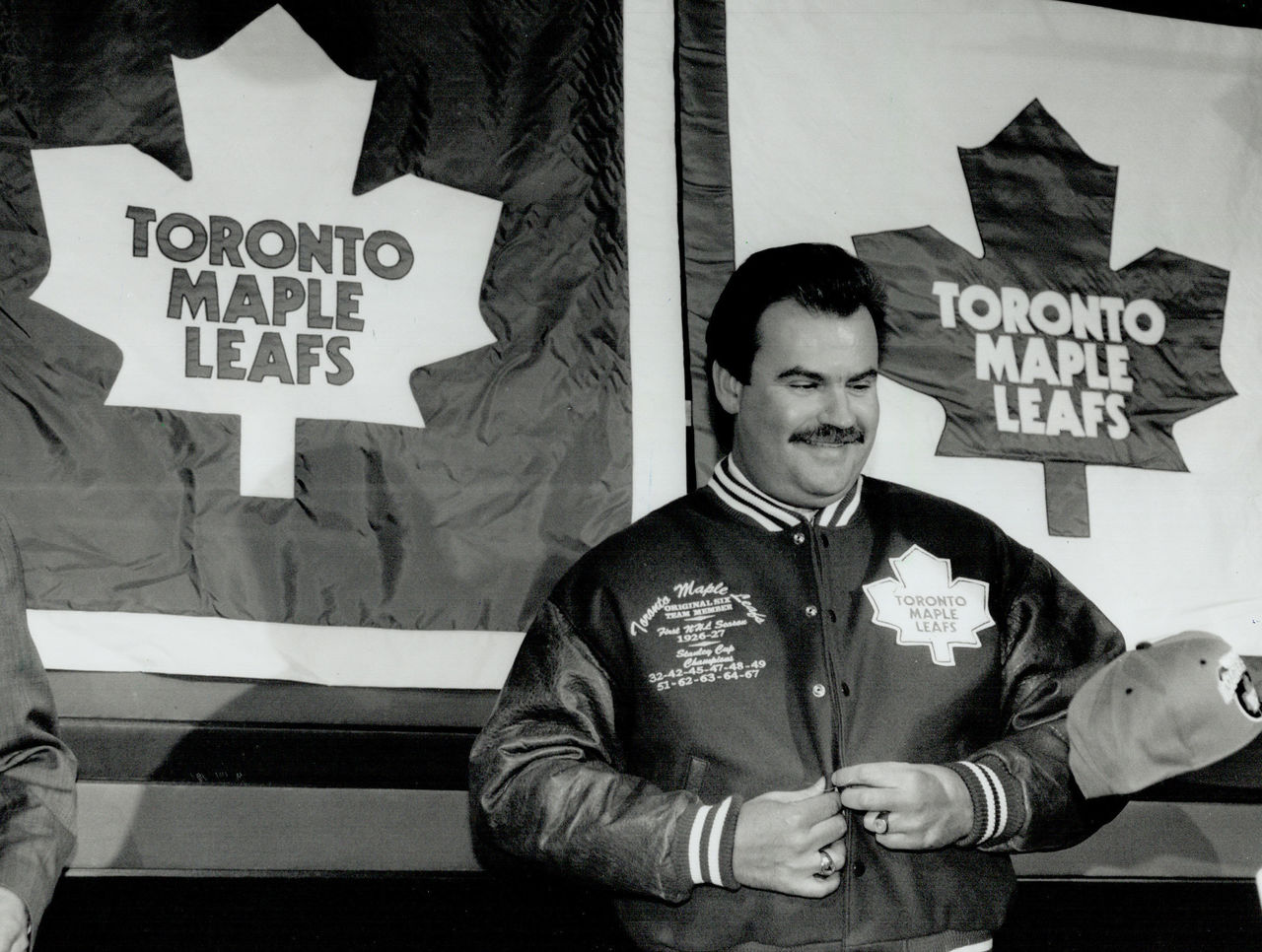 Pat was blunt with the media. He said prior to the season: "We're not a good team." Did you agree with him at the time?
That was Pat deflecting. Just let everyone think you're average and then you go out and prove everybody wrong.
We were starting at the bottom; when I came in the year before, we had a pretty good run at the end of it but we didn't make the playoffs. Now everybody's starting at training camp together. You have a new coach, a new coaching staff. Pat set the ground rules right away for everybody. It wasn't just me, it was everybody. Whatever their role was, there were expectations. It was pretty much, "Don't let me down."
So the Leafs get off to a decent start in 1992-93, but hit a wall in late November and slide below .500. Did you think the team was better than what the results suggested?
I think so. There's a lot of games during the year that you win that you shouldn't have won, and a lot of games you lose that you should have won. Pat was more about that. He felt we were playing well, but weren't being rewarded. You think he's going to be hard on you when you're losing, but it was the opposite. He's hard on you when you win. We all understood that.
When you're going through a process like that, you have to have team functions. And he was the first one to say, "Go out, all of you. Get drunk. Go have a good time. You're not playing tomorrow. Be a team." We had good leadership there, too. (Mike) Foligno was a big part of the team. He really kept everybody kind of grounded and very positive.
Did you feel personally that there was something missing from that version of the team that you would need to push you over the top?
You don't look at that as a player. You know at some point in time that the front office is going to fix something, they're going to make changes. We knew that. We just didn't know what those changes were.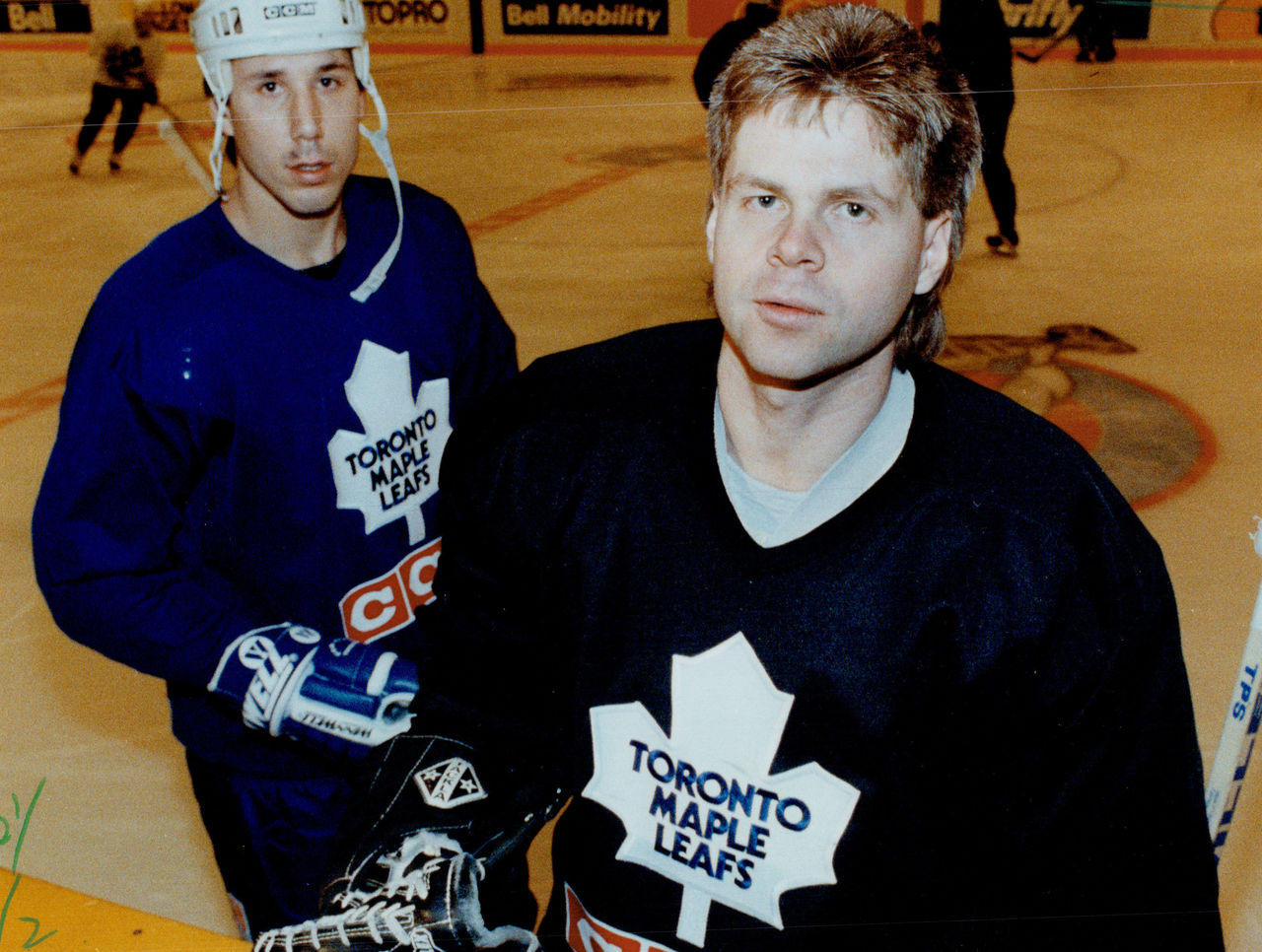 And then it happens - the front office adds goaltender Daren Puppa and winger Dave Andreychuk from Buffalo.
That made a big difference on my end. I got a bona fide goal-scorer that's going to tip everything that's in front of the net - big body, can't move him. And then there was the emergence of (goaltender Felix Potvin), as well.
That obviously made it easier to trade Grant Fuhr to the Sabres.
That was the biggest thing. (Felix) is just a calm guy. He's no Ed Belfour. Some goalies are loud, some goalies are quiet. Every day he came to practice and stopped the puck. It was pretty cool to watch.
There were some great center-wing combos in the 1990s, and you and Dave were among the best. What was it about your respective skill sets that made you such a great pairing?
He was just such a big body. And 90 percent of his shots hit the net. If it bounced back to him, rebound, he'd score. He wasn't picking the corners. You just had to get the puck into his wheelhouse. If he'd get into that area, he'd try to score. It was a lot of fun to play with Dave. We had a good connection.
You finished on a 20-9-3 run to reach the postseason. Obviously Dave's scoring helped, but what else clicked for you guys down the stretch?
Don't forget, when you're with a team for a little bit ... just to see the change, and then you start winning, the excitement gets in there. Now (Wendel Clark is) winning. Now some of the other guys that have been there for a bit are winning. Everybody was on the same page and we kept believing in each other. That was one of (Pat's) favorite teams. It was a lot of fun.
Part II will be posted Thursday.
Other entries in the series:
(Photos courtesy: Getty Images)
Comments
✕
1992-93 Revisited: The Leafs' season as remembered by Doug Gilmour - Part I
  Got something to say? Leave a comment below!