2022 NFL Draft prospect rankings: Safeties
Photo illustration by Nick Roy/theScore
theScore's Dan Wilkins, Justin Boone, and Daniel Valente break down the 2022 NFL Draft with rankings and analysis for the prospects available at every position.
Top 50
QB | RB | WR | TE | OL
DL | EDGE | LB | CB | S
Safety
1. Kyle Hamilton
| School | Height | Weight | 40 time |
| --- | --- | --- | --- |
| Notre Dame | 6'4 | 220 | 4.59 |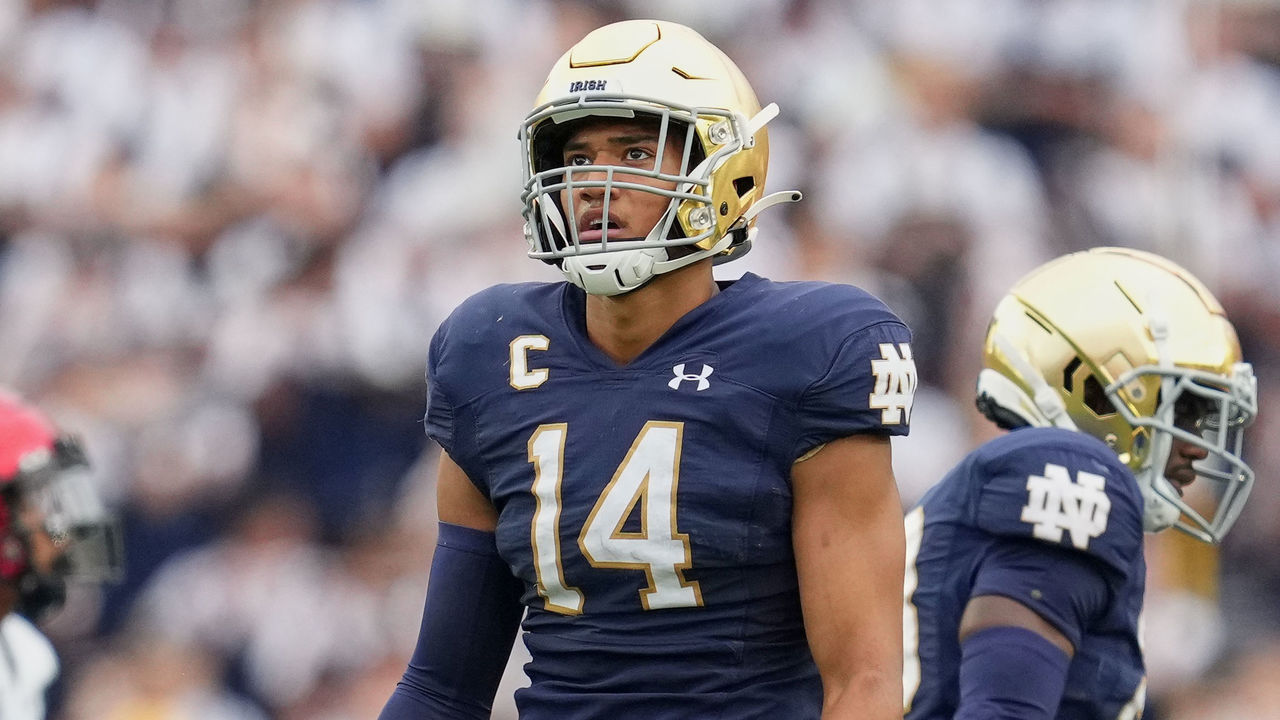 Hamilton may be the best prospect in this year's draft class, and there's no hyperbole in that statement. The Notre Dame safety is seriously impressive in all phases of the game. Hamilton's instincts and football IQ make it appear as if he is in the huddle with opposing offenses before the snap. Whether he's asked to cover over the top or play in the box as a thumper, Hamilton does it at an elite level. He's also capable of covering bigger targets due to his size, such as tight ends, and his team frequently asked him to play as a slot defender. It's hard to find holes in Hamilton's game - he can take some poor angles, but those are few and far between. His 40-yard dash time did bring some concerns, but his speed holds up on tape. If football is a game of chess, Hamilton is the ultimate piece that will have defensive coordinators yelling "checkmate."
2. Lewis Cine
| School | Height | Weight | 40 time |
| --- | --- | --- | --- |
| Georgia | 6'2 | 199 | 4.37 |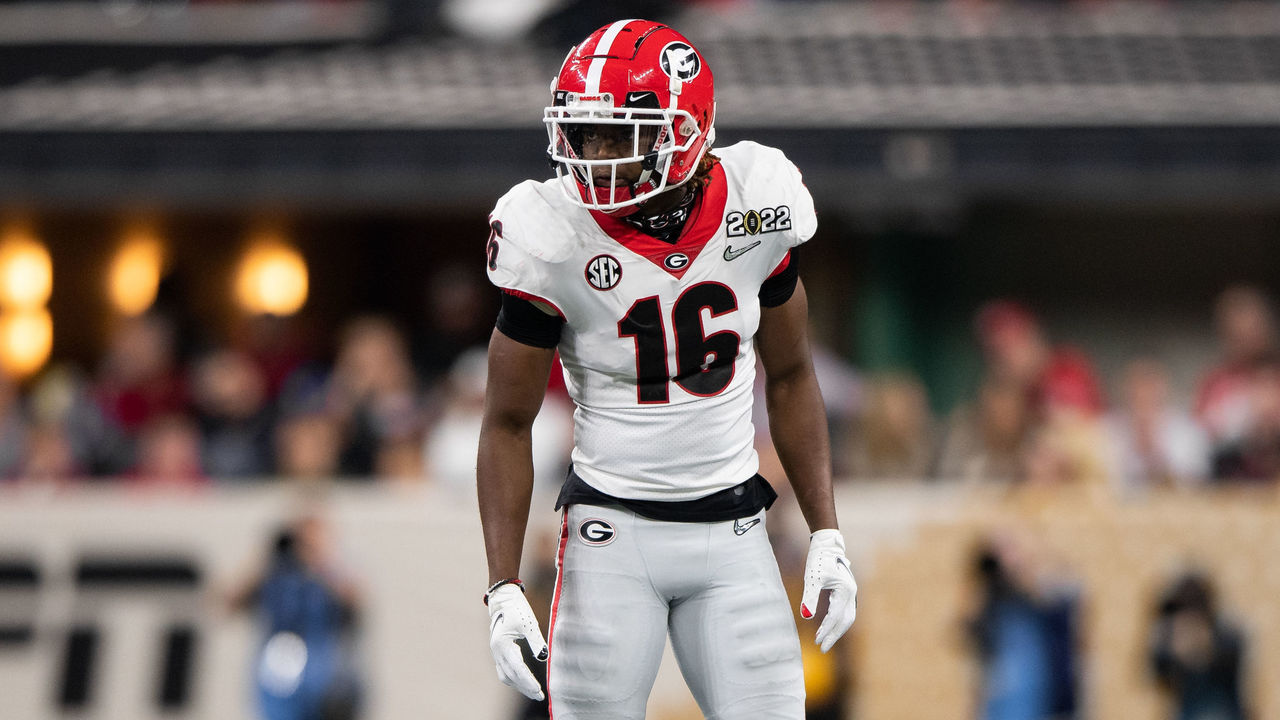 Cine may not look the part, but he uses his entire 199-pound frame when he explodes into tackles. A walking dynamite stick, the Georgia prospect shines when coming downhill. He did a terrific job filling in against the run last season, and that should continue at the next level. He's still rough around the edges in coverage, likely meaning he won't get any single-high looks anytime soon, but Cine will still be a valuable secondary partner. A tone-setter against the run with the ability to play in the slot in a pinch, Cine has the athleticism and toughness to be a longtime starter.
3. Daxton Hill
| School | Height | Weight | 40 time |
| --- | --- | --- | --- |
| Michigan | 6'0 | 191 | 4.38 |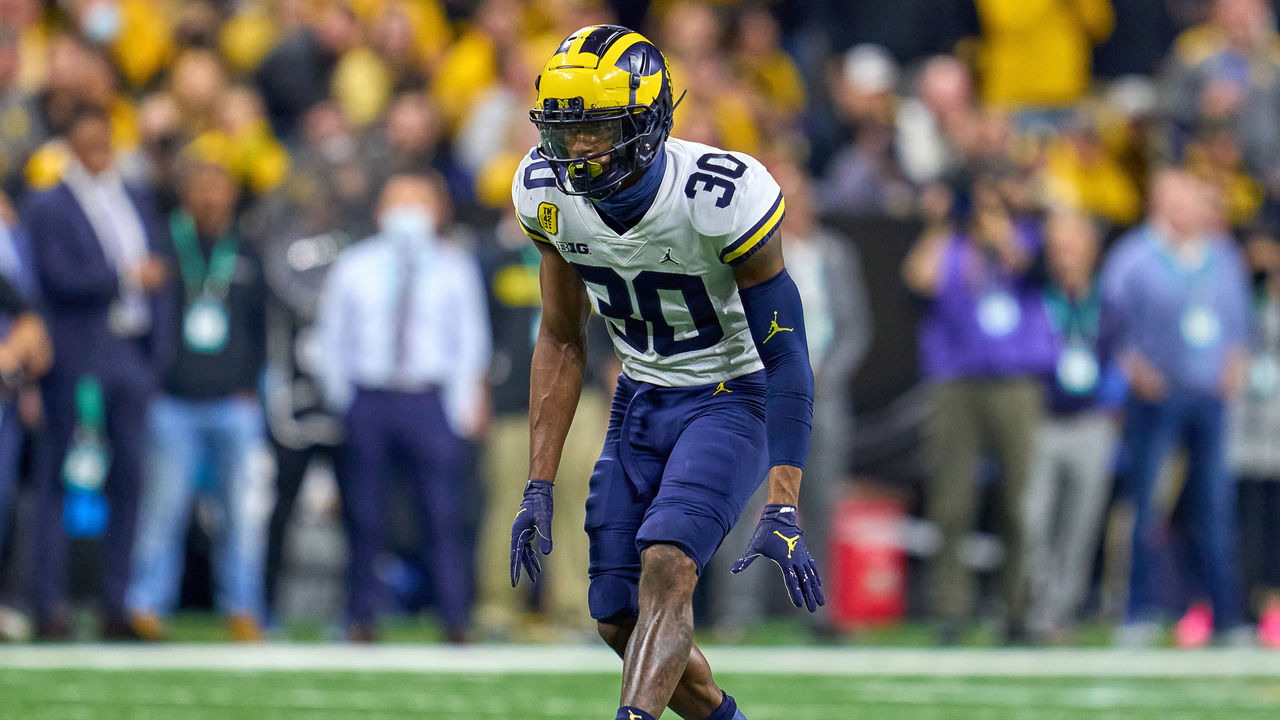 Hill is another prospect who did whatever the scheme asked of him. Roaming the deep middle is no difficult task, but Hill will really make his money with his versatility - especially as a slot defender, which is how he made a name for himself at Michigan. The instinctive defensive back clues in while in zone coverage and has the athleticism to stick in man coverage while in the slot. His blazing speed also made him a dangerous blitzer. He is undersized, which hurts him in one-on-one jump-ball situations, but his motor helps cover up this flaw in the box. While he contributed to the Wolverines in multiple ways, his true calling might be in the slot where his skills will be put on full display.
4. Jaquan Brisker
| School | Height | Weight | 40 time |
| --- | --- | --- | --- |
| Penn State | 6'1 | 199 | 4.49 |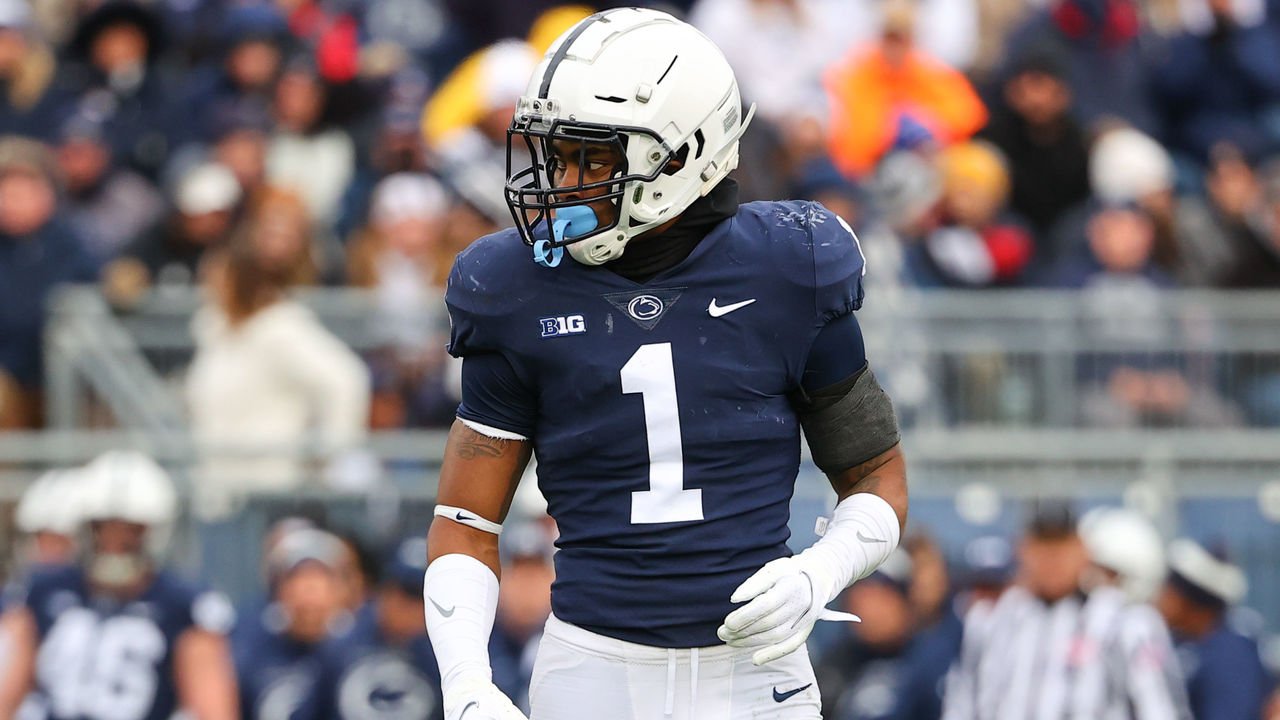 It's hard to cut it as a safety in today's NFL unless you can wear multiple hats. Fortunately, that shouldn't be a concern for Brisker, who found himself in the box, deep, and even matched up on tight ends. However, his paths to the football are sometimes inefficient, and he can be a click late while in deep zones. There's room to grow from a processing standpoint, but Brisker is already well ahead of the curve due to his athleticism and play in the first two-thirds of the field. The easiest blueprint for him at the next level is to continue juicing his versatility and taking advantage of his matchup potential against tight ends.
5. Bryan Cook
| School | Height | Weight | 40 time |
| --- | --- | --- | --- |
| Cincinnati | 6'1 | 206 | DNP |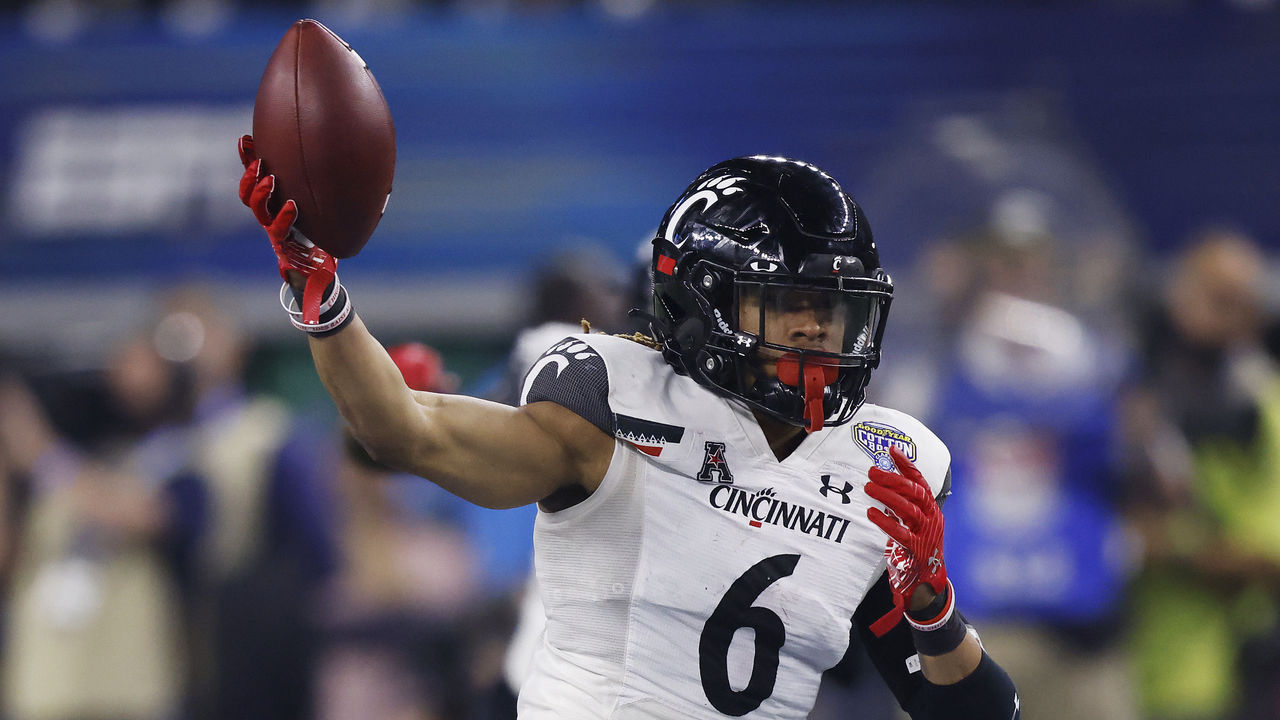 Cook was a do-it-all guy for Cincinnati's defense in 2021. He played a multitude of roles, ranging from single-high to in the slot to in the box. Near the line of scrimmage where he really shines, as his size and play recognition make him a force to be reckoned with against the run. His size also allows him to match up with tight ends. Cook's very good at locating the ball in the air, with his two interceptions and nine passes defended last season backing him up, but he still lags in remaining aware of his surroundings in coverage. However, he only got his first taste of starting experience at Cincinnati in 2021, meaning there could still be a lot more to come from the rising safety.
6. Jalen Pitre
| School | Height | Weight | 40 time |
| --- | --- | --- | --- |
| Baylor | 5'11 | 198 | DNP |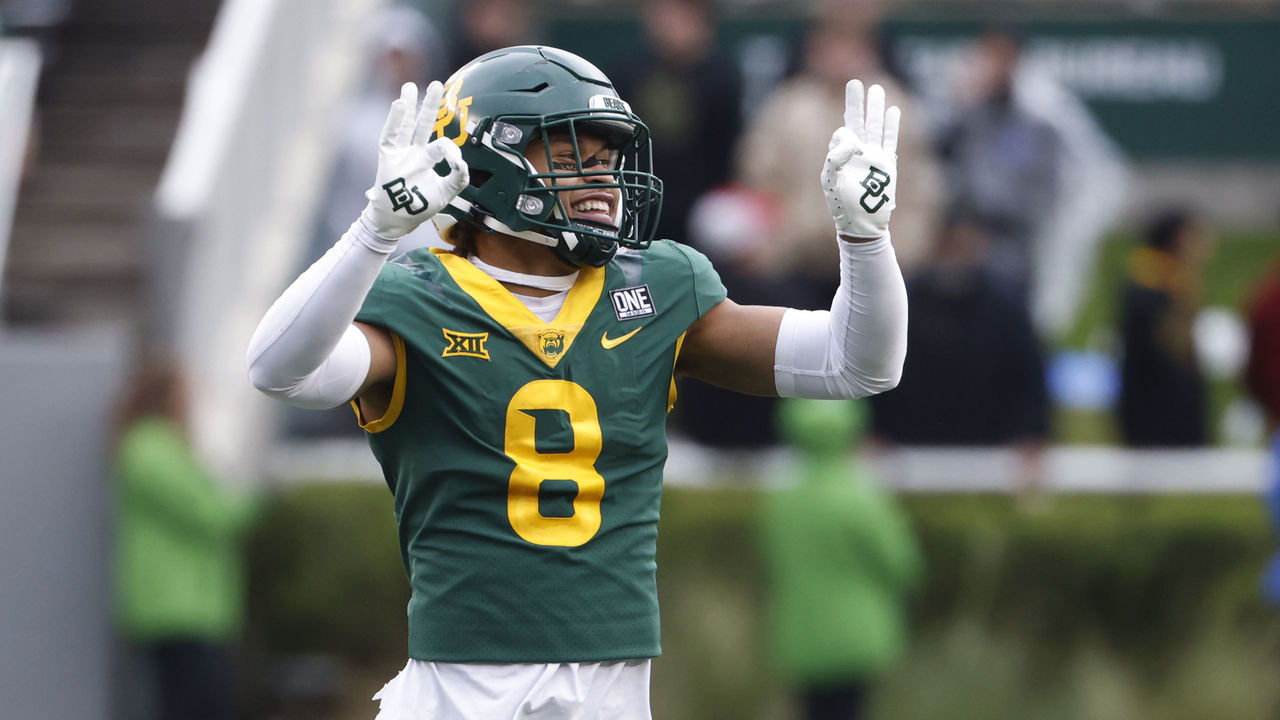 Pitre's ultimate selling point is his versatility, as he wore multiple hats for Baylor's defense. Most of his work was done in the box, but even that would sell his adaptability short. Pitre was not only able to contribute against the run, but he also set the edge on a few occasions with some blitzing duties mixed in. His instincts made him a menace when dropping into short zones in coverage, and he also added slot work to his resume. Pitre isn't your typical backend safety, but he could be a dynamic playmaker in the box at the next level.
7. Nick Cross
| School | Height | Weight | 40 time |
| --- | --- | --- | --- |
| Maryland | 6'0 | 212 | 4.34 |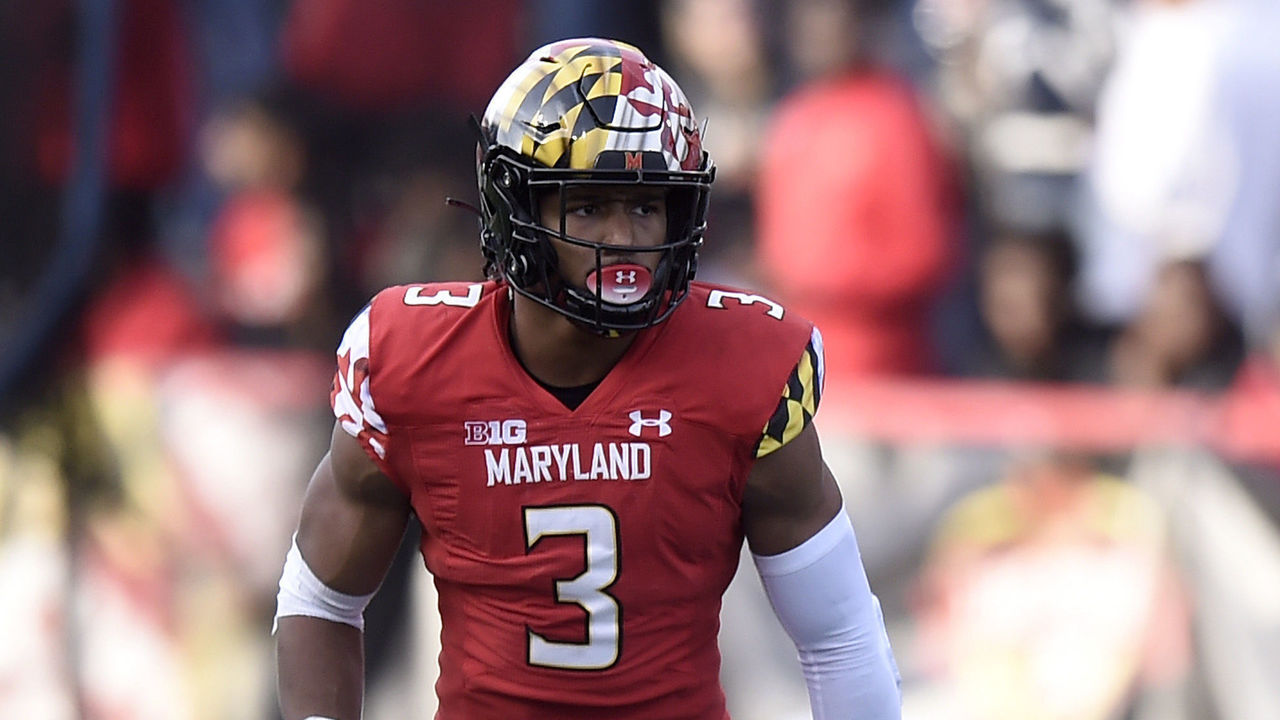 There are a lot of sides to Cross, but the two that jump out on film are his speed and hard-hitting ability. The Maryland safety is a true ballhawk gifted with great range due to his immense athleticism and a human hit stick when closing down the middle. Receivers will think twice bout catching footballs in Cross' vicinity, thanks to his punishing style of play. That also shows up in run support, where he's a consistent tackler at the second level. Cross' awareness and discipline in coverage make him more of a project at this point, but he's got more than enough recovery speed to hide some of those flaws. Whether in two- or single-high, Cross has a solid foundation for teams to build on.
8. Kerby Joseph
| School | Height | Weight | 40 time |
| --- | --- | --- | --- |
| Illinois | 6'1 | 203 | DNP |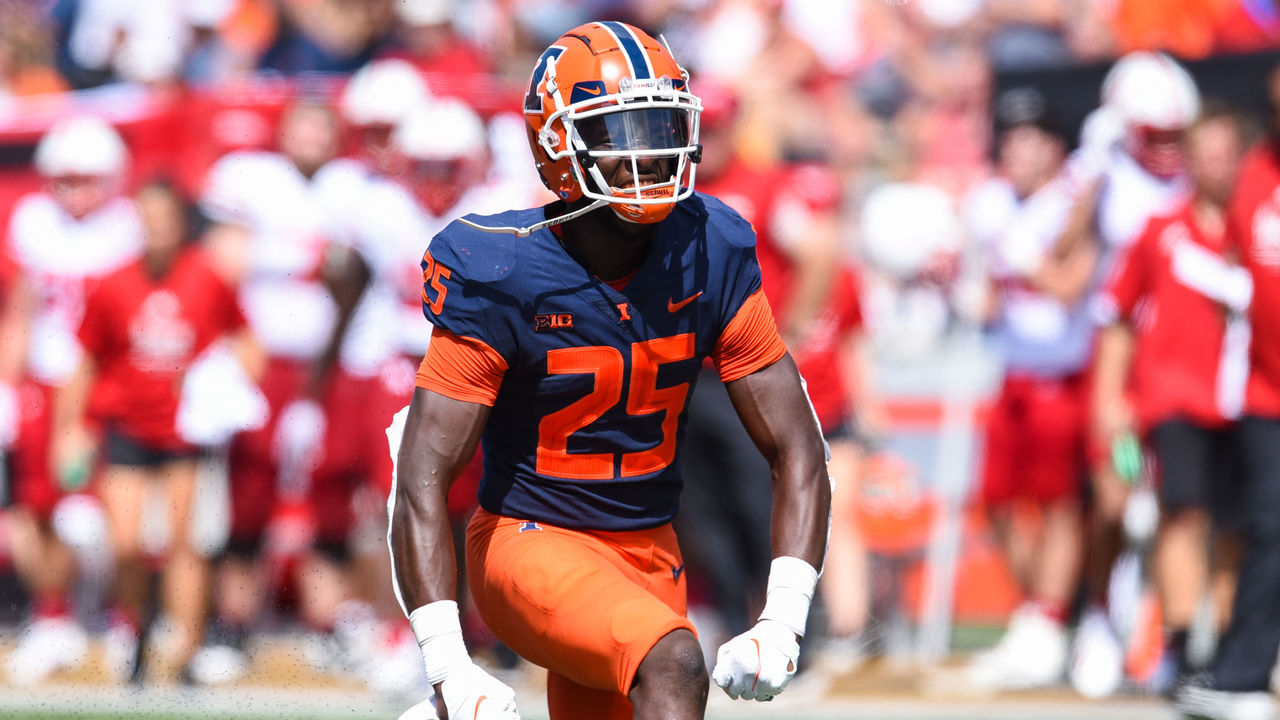 Teams looking to add a developmental free safety shouldn't hesitate to make Joseph's phone ring on draft weekend. The Illinois product might not be the most well-rounded safety, but he is a highlight tape in the making as a centerfield-type safety. When the football is in the air, there's a good chance its final destination is Joseph's grasp. With his effortless athleticism and great range, Joseph was able to get his hands on five interceptions last season. Concerns about quarterbacks manipulating him at the next level persist, but Joseph is your typical school-yard safety who can fly to the ball and make splash plays in the process.
Other Notable Prospects
JT Woods (Baylor)
Verone McKinley III (Oregon)
Sterling Weatherford (Miami OH)
Smoke Monday (Auburn)
Yusuf Corker (Kentucky)
Comments
✕
2022 NFL Draft prospect rankings: Safeties
  Got something to say? Leave a comment below!