2022 NFL Draft prospect rankings: Edge rushers
Photo illustration by Nick Roy/theScore
theScore's Dan Wilkins, Justin Boone, and Daniel Valente break down the 2022 NFL Draft with rankings and analysis for the prospects available at every position.
Top 50
QB | RB | WR | TE | OL
DL | EDGE | LB | CB | S
Edge Rushers
1. Aidan Hutchinson
| School | Height | Weight | 40 time |
| --- | --- | --- | --- |
| Michigan | 6'7 | 260 | 4.74 |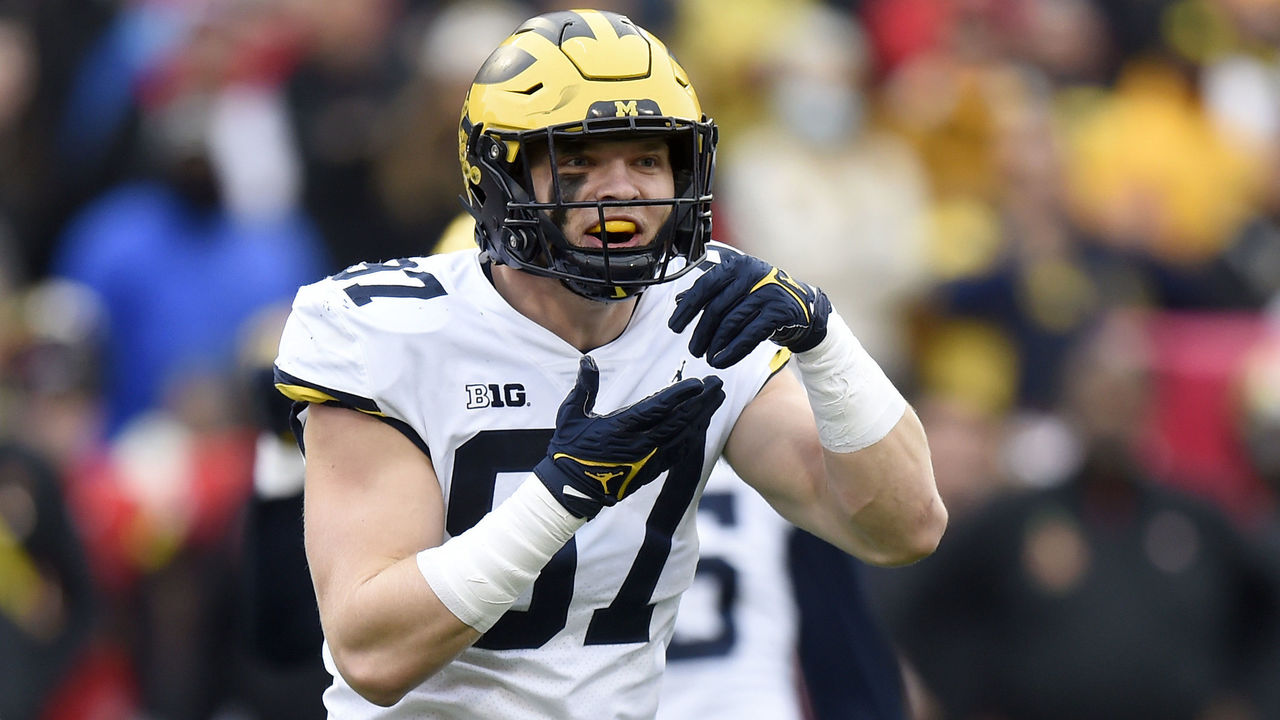 Hutchinson didn't make many friends on the field in 2021. He spent the majority of the campaign dominating tackles and driving quarterbacks into the ground as the man behind Michigan's revitalization. Now, he's looking to translate that to the next level, and there's a good chance he hears his name called first overall come draft night. Arguably the most NFL-ready pass-rusher, Hutchinson is poised to make an impact from Day 1 and be the face of an NFL franchise for years to come. The 6-foot-7 pass-rusher comes equipped with lightning-quick hands, a never-ending motor, and a variety of moves to get to the quarterback.
2. Kayvon Thibodeaux
| School | Height | Weight | 40 time |
| --- | --- | --- | --- |
| Oregon | 6'4 | 254 | 4.58 |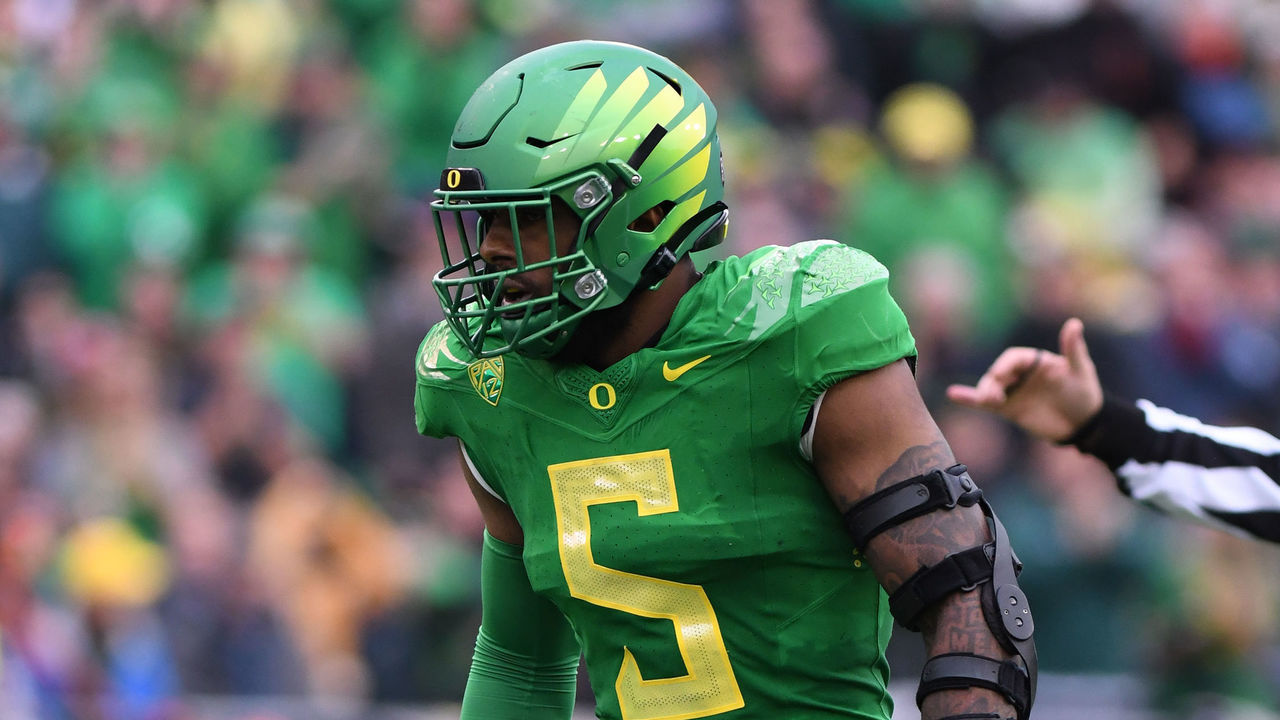 Thibodeaux began his final year as an early favorite to go No. 1. His stock has slipped a bit since then, but his play reinforces his case for contention. The Oregon pass-rusher has an explosive get off and converts speed to power very effectively. He also has the strength to bully offensive tackles and adequate flexibility to get around opposing tackles. Simply put, Thibodeaux is a relentless one-man wrecking crew in the backfield. He may not be the first edge rusher to hear his name called, but he's about as proven of a pick as you can get.
3. Travon Walker
| School | Height | Weight | 40 time |
| --- | --- | --- | --- |
| Georgia | 6'5 | 272 | 4.51 |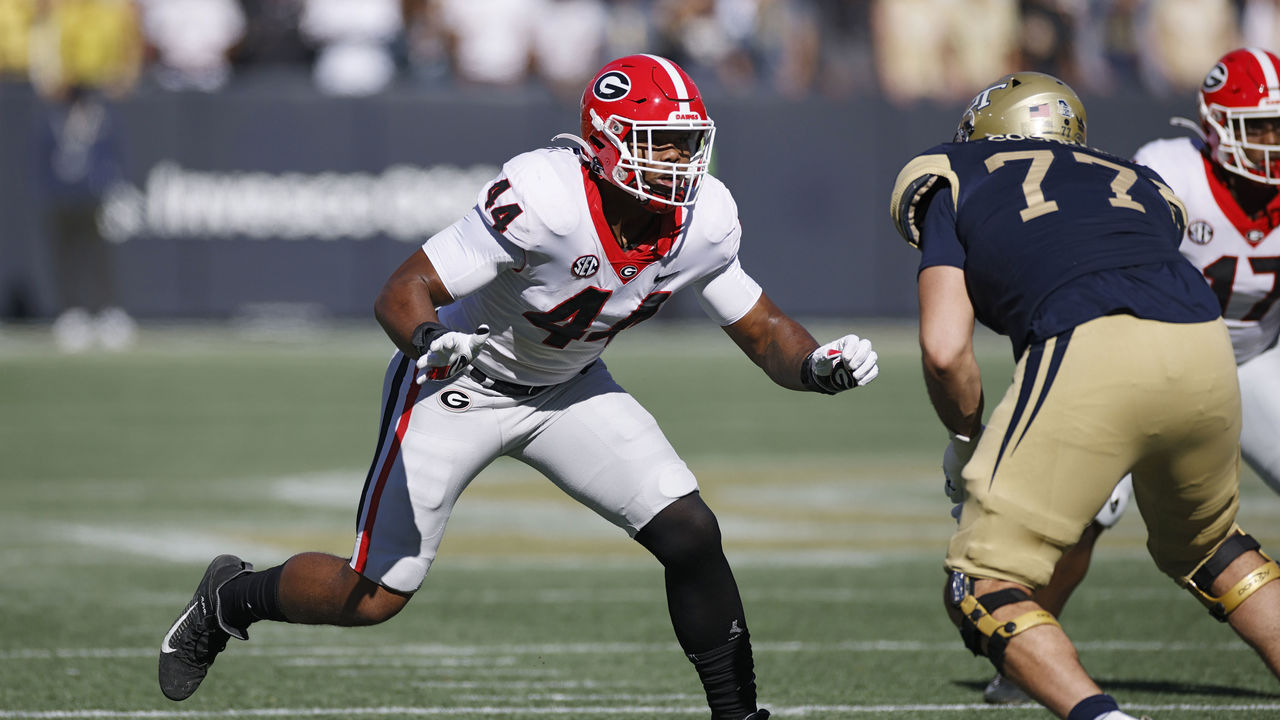 Walker is an absolute freak of nature. His 6-foot-5, 272-pound build and 35 1/2-inch arms make it easy to see why evaluators might fall over their chairs for him. On the field, he's still extremely raw as a pass-rusher but has all the tools needed: length, power, explosiveness - you name it. He's a brick wall in run defense, insanely strong, and has shown the ability to drop into coverage. When it comes to Walker's ceiling, the plain truth is that he doesn't have one - though it'll be up to his NFL coaching staff to get the most out of him.
4. Jermaine Johnson
| School | Height | Weight | 40 time |
| --- | --- | --- | --- |
| Florida State | 6'5 | 254 | 4.58 |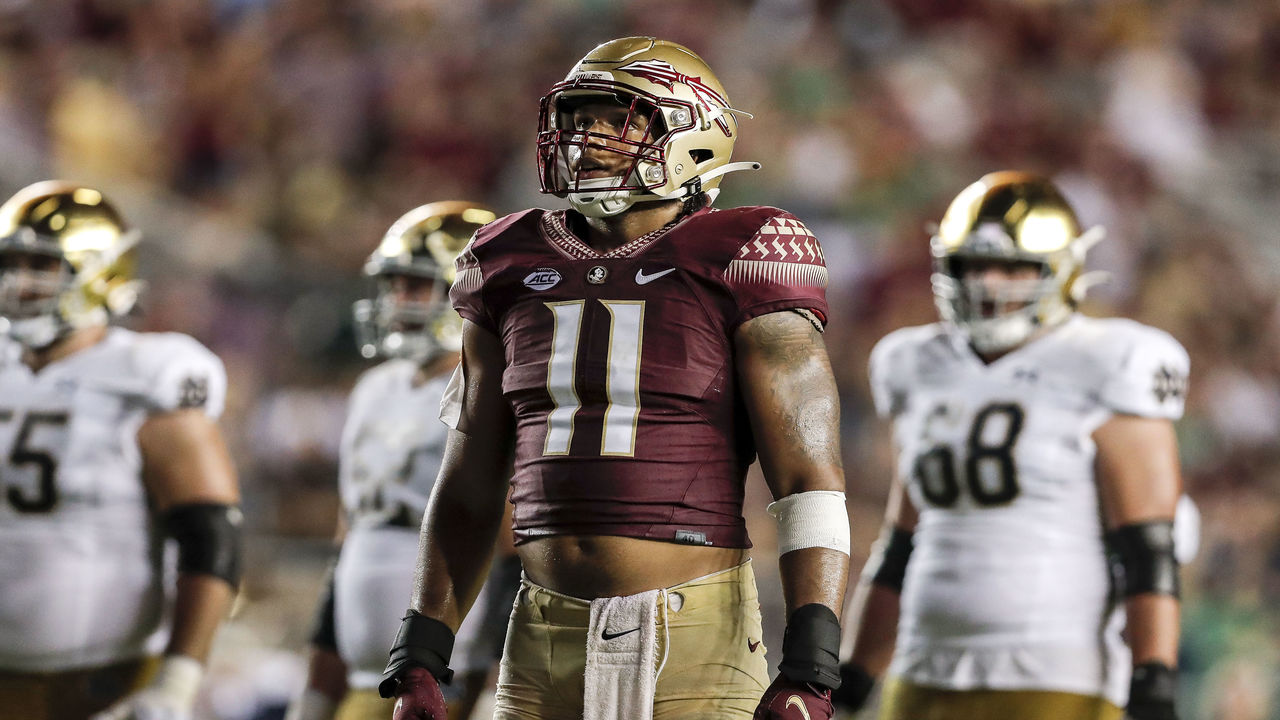 In a deep edge rusher class, Johnson is the ultimate consolation prize in the second tier of pass-rushers. He got his first taste of consistent starting experience at Florida State after transferring from Georgia before last season and hasn't looked back, winning ACC Defensive Player of the Year. Johnson is a monster in the trenches thanks to his unmatchable size and length. His 34-inch arms are a marvel to watch on the field as he forces his way into the pocket - usually with a variety of swim, swat, or rip moves. That also carries over into the run game - he uses his freak size to obtain the necessary leverage to get off blocks. We've gotten a taste of Johnson's talent, but it seems the best is yet to come.
5. George Karlaftis
| School | Height | Weight | 40 time |
| --- | --- | --- | --- |
| Purdue | 6'4 | 266 | DNP |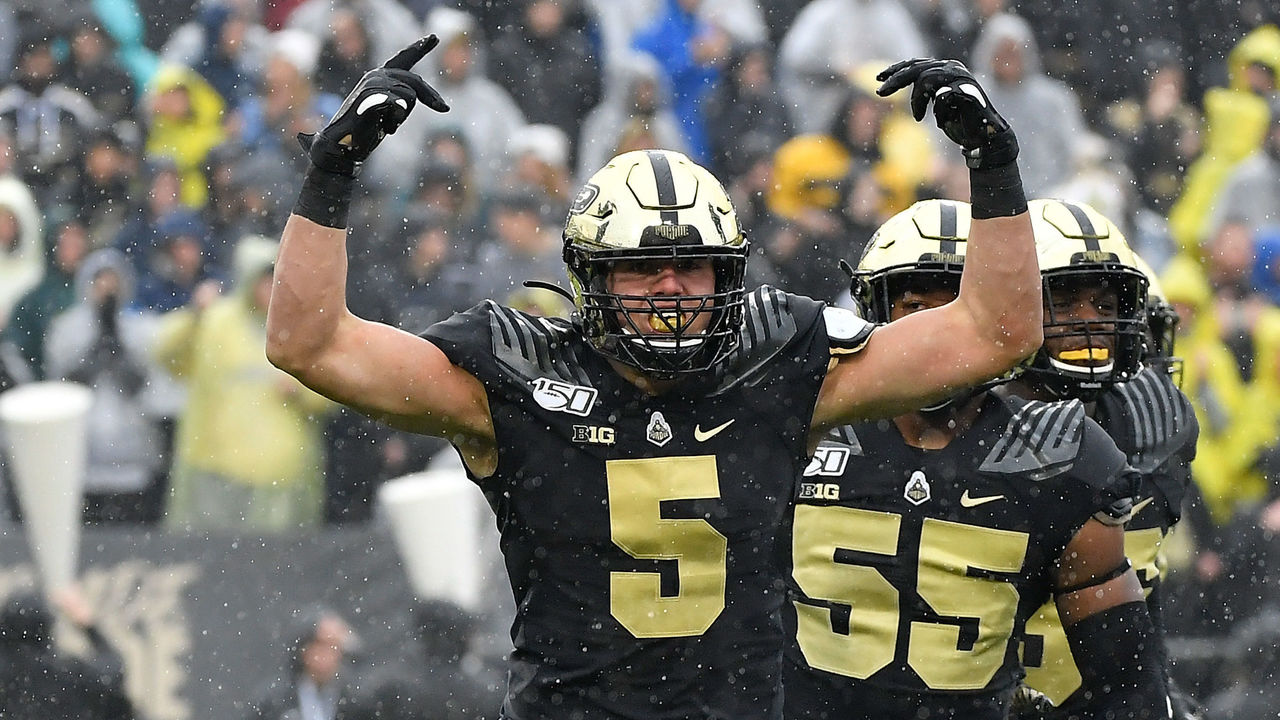 If Karlaftis were a superhero, he'd be the Incredible Hulk. The Purdue product is built like a fridge and can simply overpower his way to the quarterback. His bull rush is the bread and butter of his game as he terrorizes opposing linemen with his strong base. However, don't count out his ability to throw a good punch to win with a swim move, either. He struggles with lateral movement and a lack of length, but those are minor inconveniences. Karlaftis' strength and power give him enough to smash through the competition.
6. David Ojabo
| School | Height | Weight | 40 time |
| --- | --- | --- | --- |
| Michigan | 6'4 | 250 | 4.55 |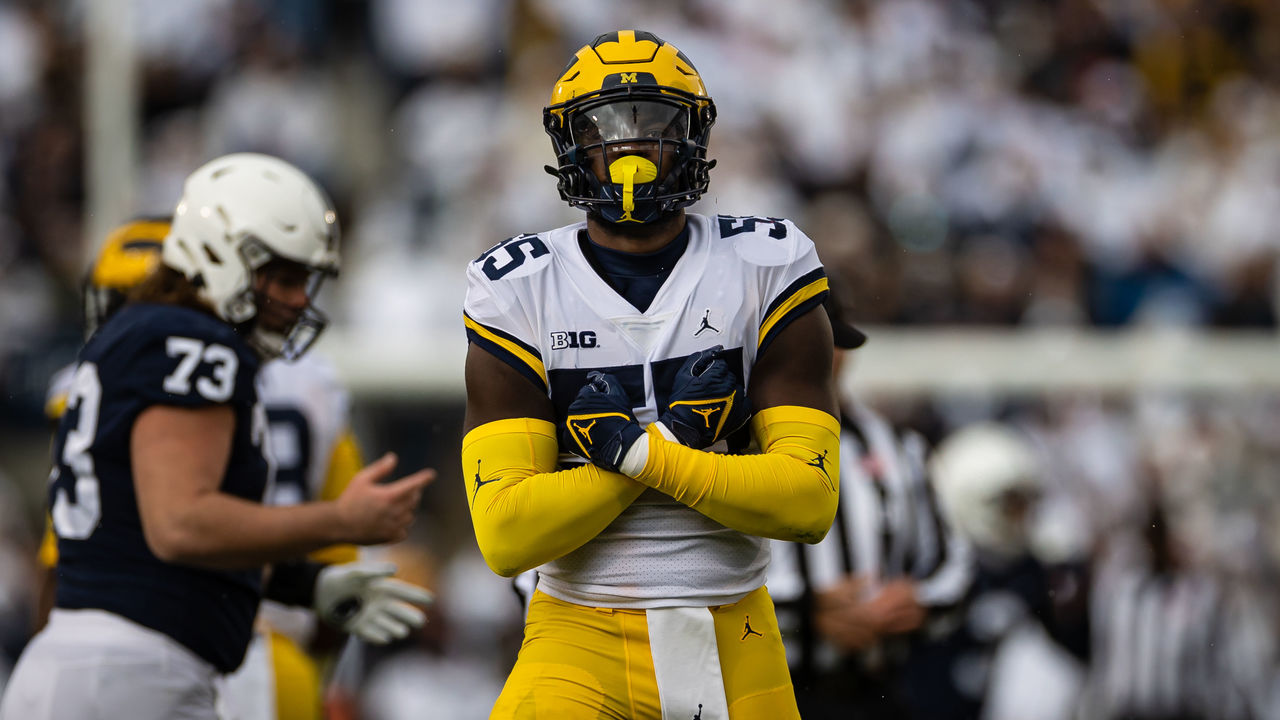 Ojabo's stock was soaring until he tore his Achilles at his pro day. The injury complicates Ojabo's evaluation, as the basis of his game comes from his incredible explosiveness and athleticism off the snap. However, if he can come back at near the same level he displayed during his final year at Michigan - watch out. Ojabo showcased superb levels of play opposite Hutchinson last season. His get-off speed - combined with his flexibility - was a sight to behold as he constantly dipped under tackles for sacks. While he did struggle to set the edge against the run, Ojabo is still incredibly raw, with 2021 being his first real starting opportunity. It'll be a long way back from his Achilles injury, but the team that snags him up on draft day could have itself a serious playmaker.
7. Arnold Ebiketie
| School | Height | Weight | 40 time |
| --- | --- | --- | --- |
| Penn State | 6'2 | 250 | DNP |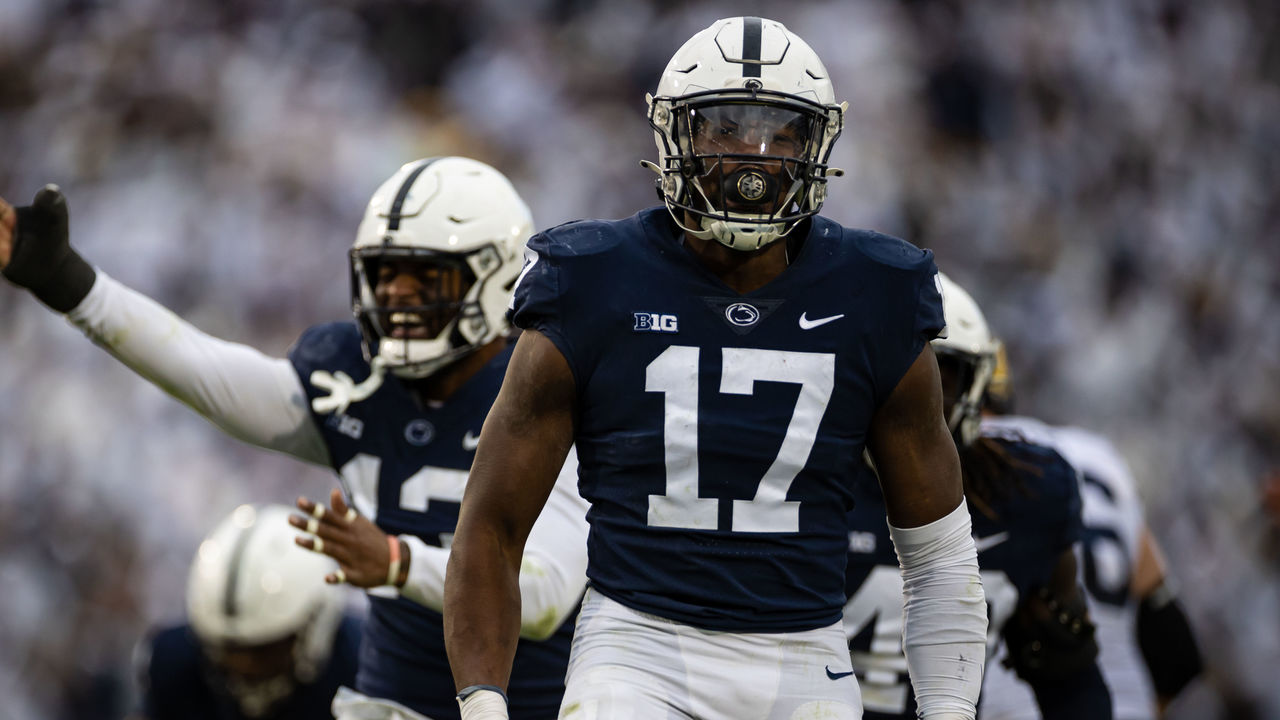 When it comes to Ebiketie, the simple question is whether an NFL coaching staff can extract his complete potential. While he's a raw player, all the ingredients are there. With his size and 34-inch arms, he's a feisty pit bull who uses his active hands to fight until the final bell. He's got speed off the line - though he can sometimes struggle to time the snap - and can fight his way to the quarterback with a swipe move. Although he lacks the strength to see the field against the run and is vulnerable to getting moved off his mark, the arrow is only pointed up after his 9.5-sack campaign with Penn State following his transfer from Temple.
8. Boye Mafe
| School | Height | Weight | 40 time |
| --- | --- | --- | --- |
| Minnesota | 6'4 | 261 | 4.53 |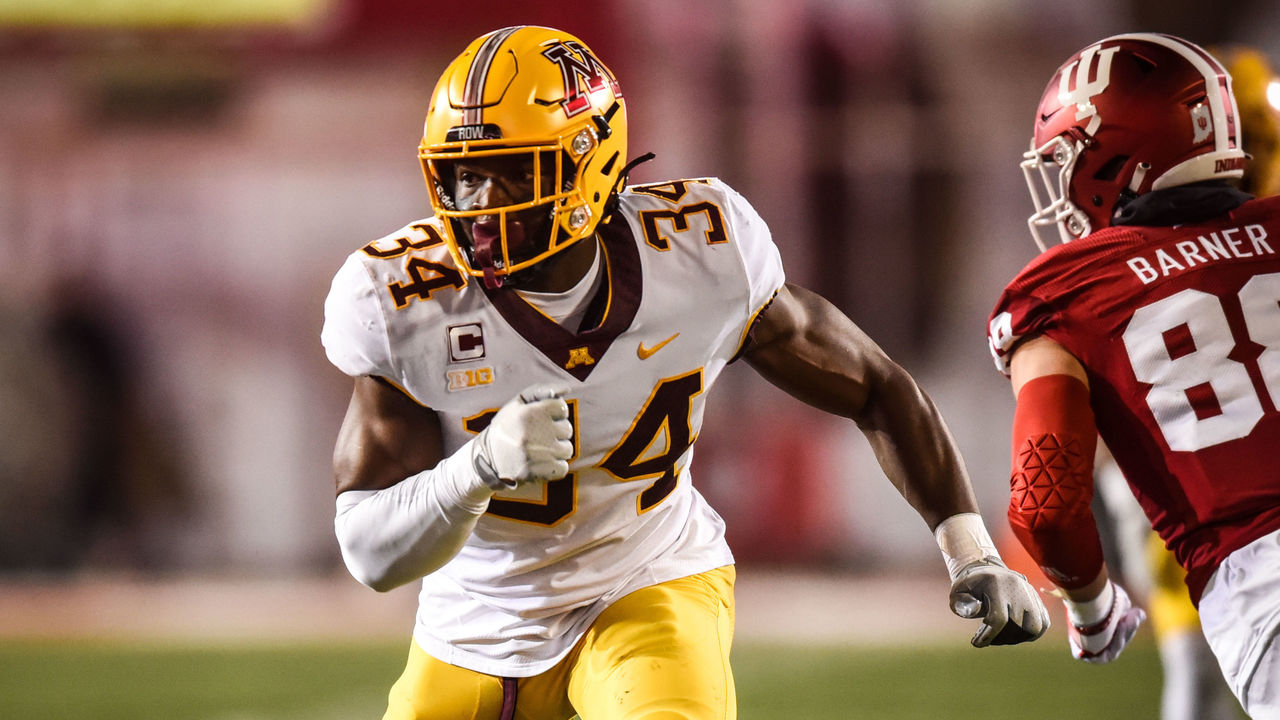 Two words are thrown around freely during draft season: potential and value. Well, Mafe has the chance to deliver on both - depending on where he goes. The Minnesota product is as strong as a bull, which is helpful not only for crashing against the run but as a pass-rusher, too. There's a lot to like about Mafe on a fundamental level, but he also surprises with his fluidity, having shown the ability to carry running backs up the sideline on a few occasions. His arsenal to get after the quarterback is limited at this stage, but you'd be hard-pressed to find an edge rusher with more sneaky upside than Mafe in the 2022 class.
9. Nik Bonitto
| School | Height | Weight | 40 time |
| --- | --- | --- | --- |
| Oklahoma | 6'3 | 248 | 4.54 |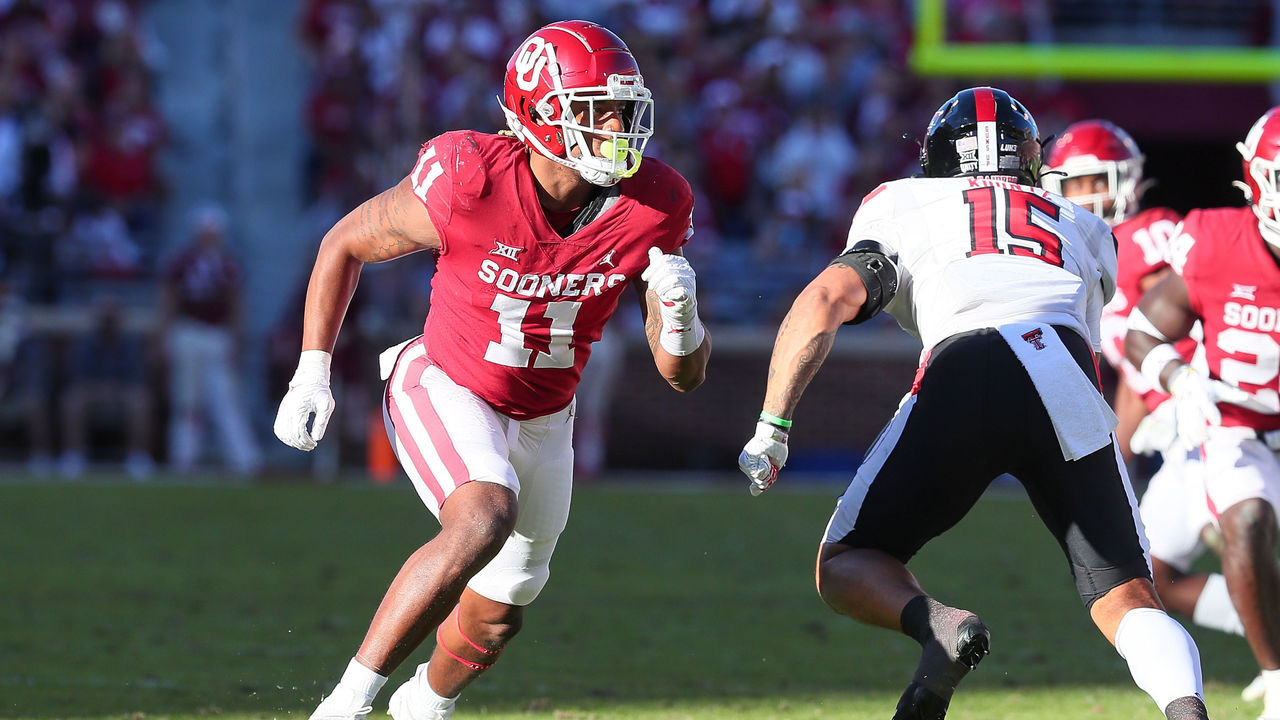 Every draft class has a prospect like Bonitto: The speedy, explosive pass-rusher who can dip and bend at a high level. Where he falls short is more crucial. The Oklahoma edge rusher is lanky and struggles massively in setting the edge against the run. At this point, there's no way he'd be able to handle NFL-caliber offensive linemen in the trenches. But with his speed and flexibility, he'll stick in the NFL as clubs try to work out the best way to maximize him while also limiting exposure to his potential shortcomings.
10. Kingsley Enagbare
| Schools | Height | Weight | 40 time |
| --- | --- | --- | --- |
| South Carolina | 6'4 | 258 | 4.87 |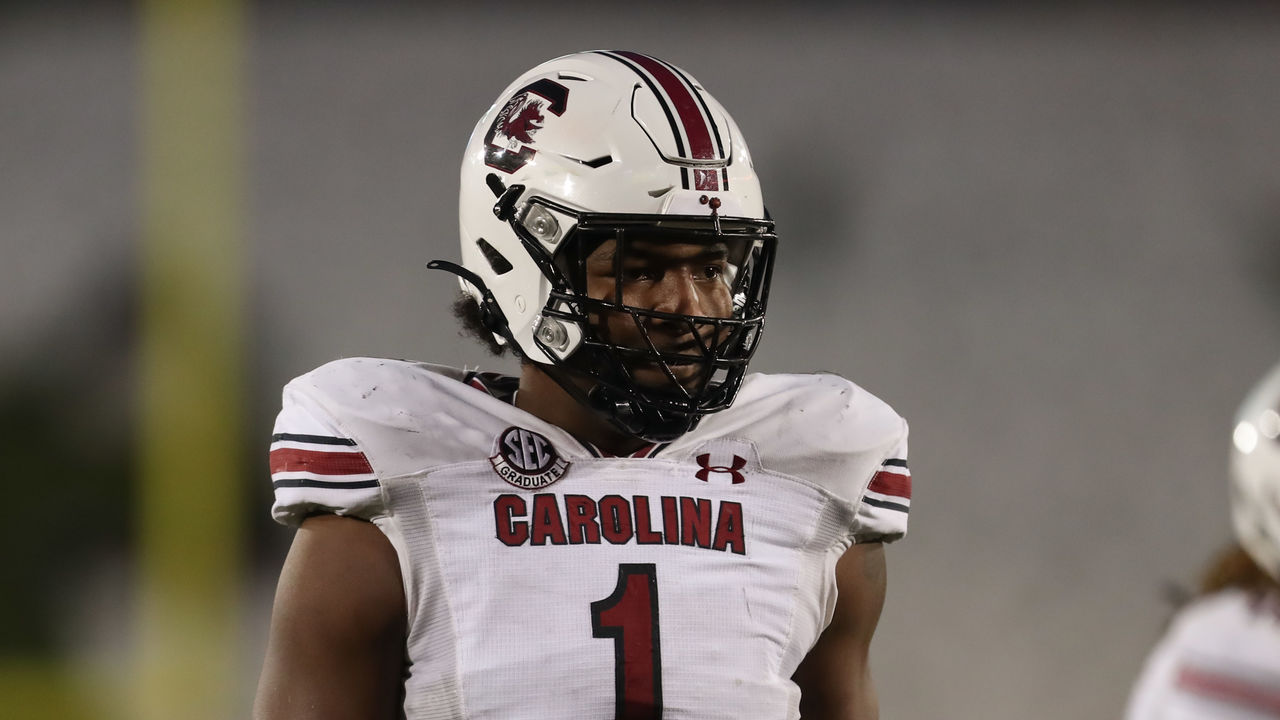 Enagbare isn't going to wow anyone with his pass-rush potential. Despite his features, he just doesn't have the twitchiness to carry a high ceiling in that aspect. However, he comes with a high floor thanks to his monstrous traits - including length and power. He dominates in the trenches by manhandling competitors and has impressive torque to whip those who dare get in his way. He may not be a jaw-dropping prospect like others on the list, but teams always have room for stout run defenders with the pass-rush power to be a challenge at times.
Other notable prospects
Myjai Sanders (Cincinnati)
Drake Jackson (USC)
Joshua Paschal (Kentucky)
Dominique Robinson (Miami OH)
Comments
✕
2022 NFL Draft prospect rankings: Edge rushers
  Got something to say? Leave a comment below!