2022 NFL Draft prospect rankings: Cornerbacks
Photo illustration by Nick Roy/theScore
theScore's Dan Wilkins, Justin Boone, and Daniel Valente break down the 2022 NFL Draft with rankings and analysis for the prospects available at every position.
Top 50
QB | RB | WR | TE | OL
DL | EDGE | LB | CB | S
Cornerbacks
1. Derek Stingley Jr.
| School | Height | Weight | 40 time |
| --- | --- | --- | --- |
| LSU | 6'0 | 190 | DNP |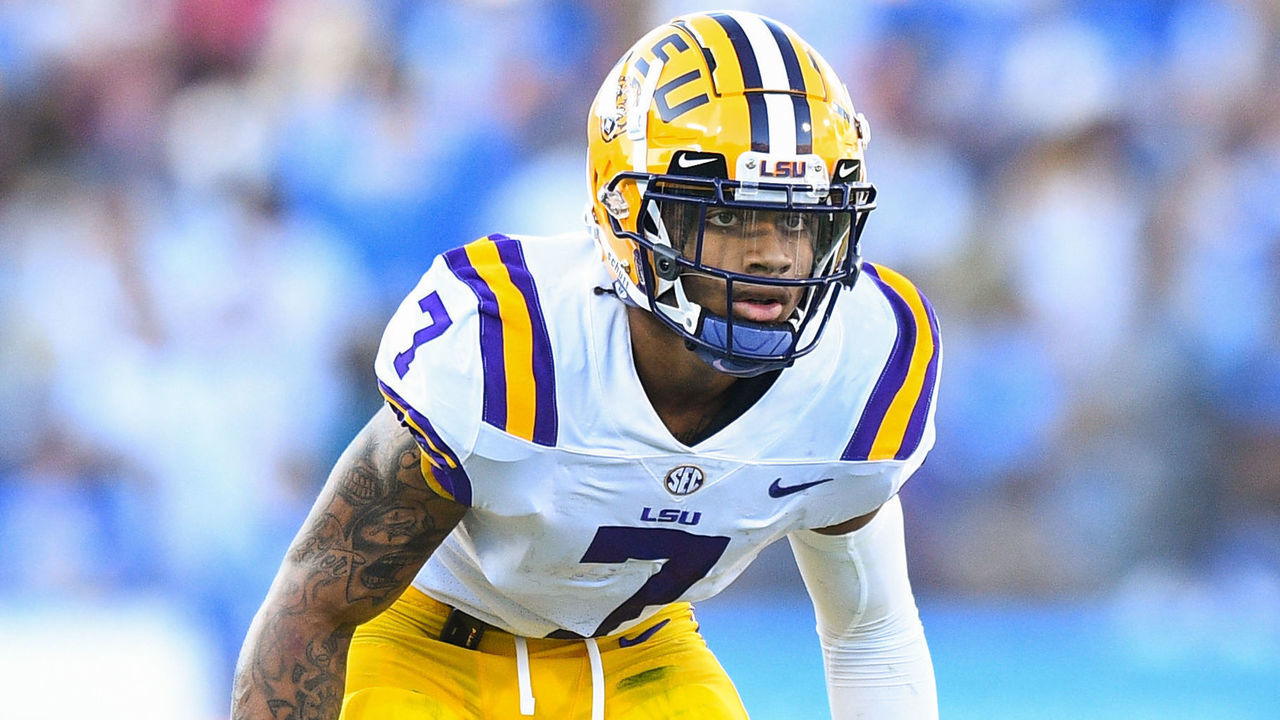 Stingley has faced plenty of questions after missing time and a slight dropoff in play over the last two years. But scouting departments shouldn't overthink this one. Trust what you saw in 2019 when his emergence as a true freshman for LSU's national championship team already had evaluators looking forward to him declaring as part of this draft class. Stingley is an elite cornerback prospect with the rare skill set necessary to match up with top receivers in press-man coverage. He can also thrive off the ball, where his route recognition and burst allow him to jump routes and make plays. This is the kind of player who can change a defense.
2. Ahmad Gardner
| School | Height | Weight | 40 time |
| --- | --- | --- | --- |
| Cincinnati | 6'3 | 190 | 4.41 |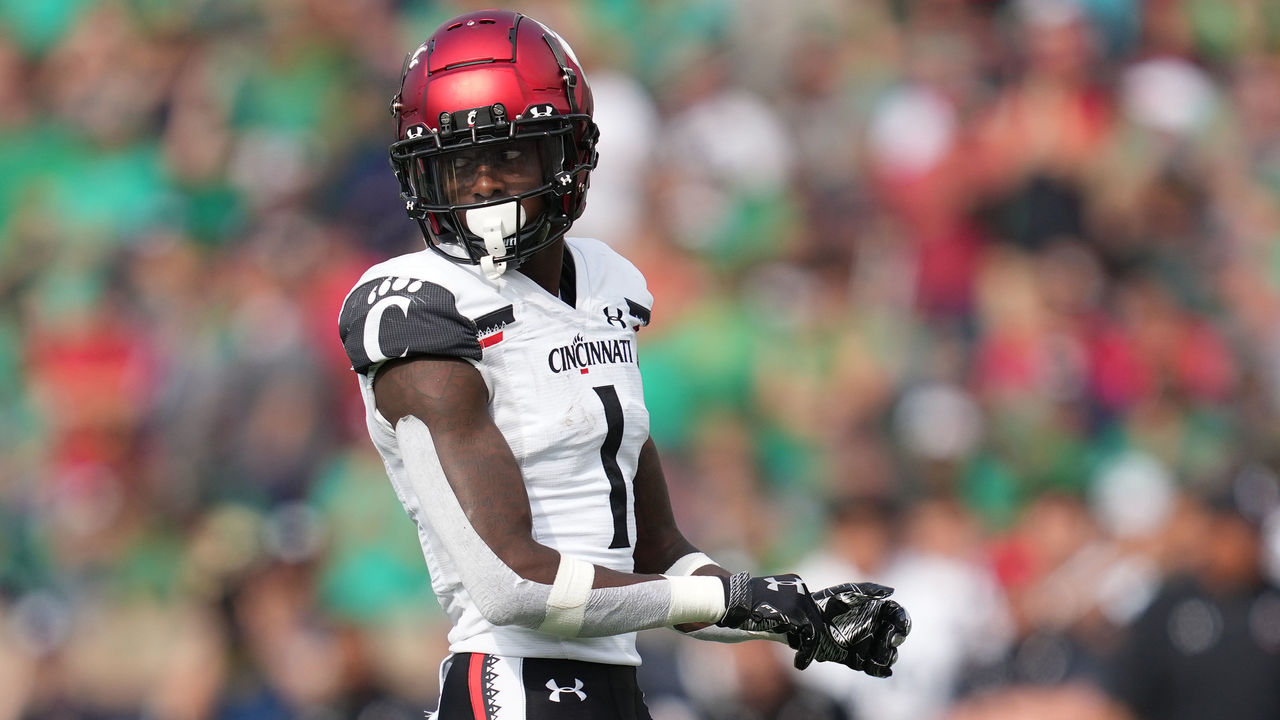 Gardner has more than enough size to match up with even the biggest receivers, and he doesn't sacrifice anything in the speed department. That's a rare combination from a physical perspective. Add in the intelligence and the competitiveness he brings to the table, and you've got a top-10 talent at the cornerback position. Shiftier receivers could pose a challenge in man coverage - his short-area quicks aren't great, and he tends to reach and grab in the route - but technique refinement can help him clean that up at the next level. Gardner should be an instant impact player with Pro Bowl potential.
3. Trent McDuffie
| School | Height | Weight | 40 time |
| --- | --- | --- | --- |
| Washington | 5'11 | 193 | 4.44 |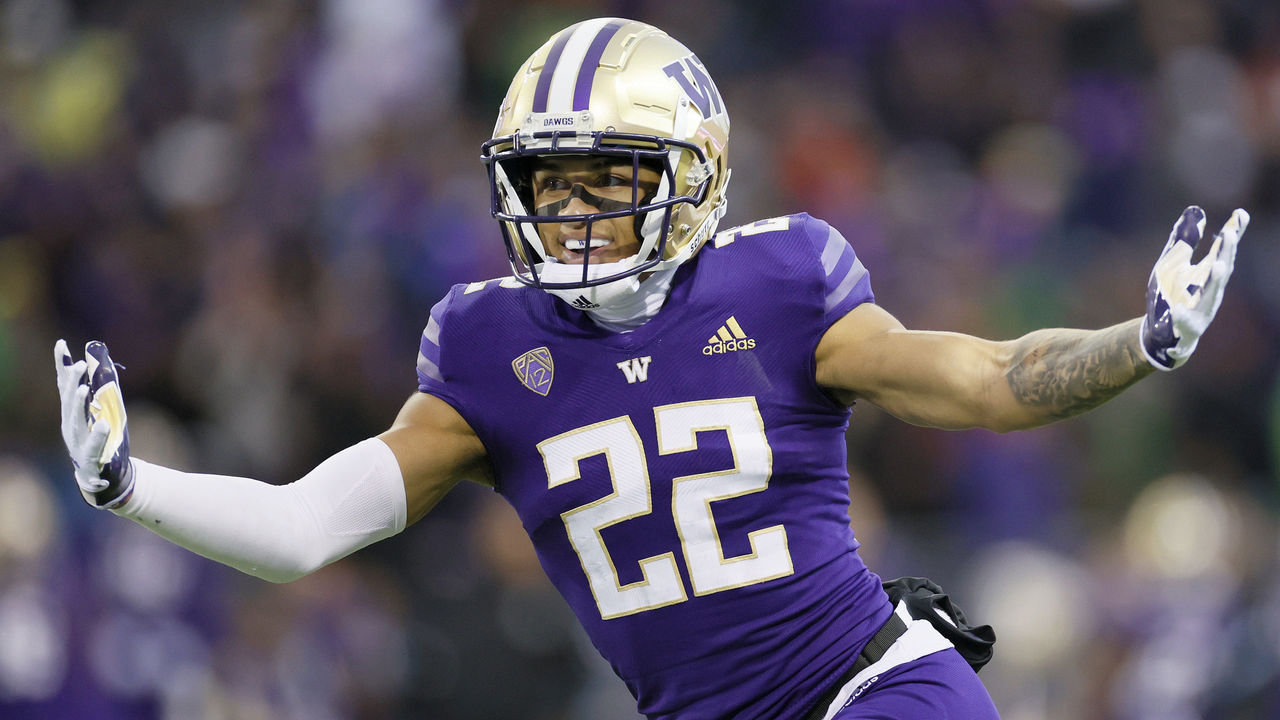 McDuffie is an outstanding athlete whose speed and fluidity give him an ideal skill set for sticky man coverage. However, he could thrive in any role he's asked to take on, as his instincts also show up in zone coverage. The only real question mark in his game will be his ability to match up with big-bodied targets. He could primarily end up in the slot due to a significant lack of length, but there's no less value in such a player in today's game, and he'd be particularly impactful in that role with the tenacity he brings as a run defender. Either way, McDuffie should be considered a safe first-round talent with multiple paths to long-term impact play.
4. Andrew Booth Jr.
| School | Height | Weight | 40 time |
| --- | --- | --- | --- |
| Clemson | 6'0 | 194 | DNP |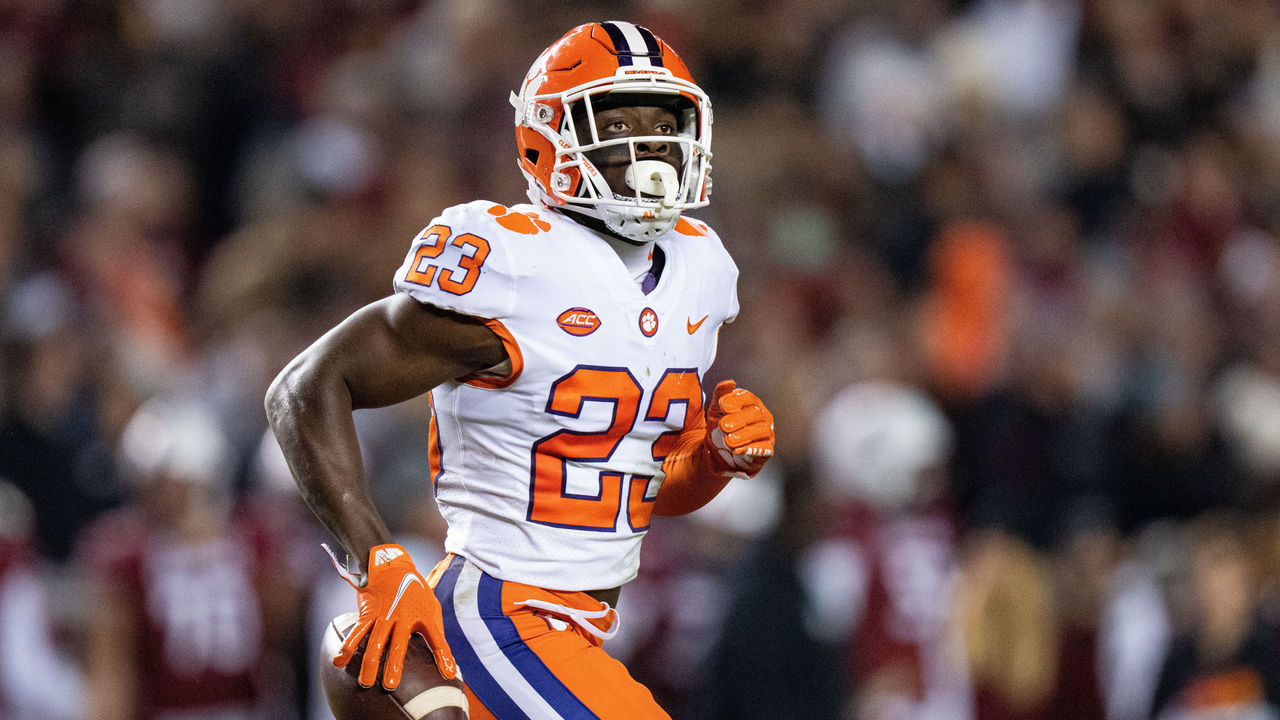 Evaluators considering Booth a top corner prospect after just one season as a full-time starter should tell you everything you need to know about his upside. He'll need some more time to fine-tune his craft, so he could be more of a long-term play than an instant impact star, but the potential payoff is readily apparent. Booth is a fluid athlete who has no issues in confined spaces, and his ability to make difficult plays on the ball is particularly impressive. Add in the downhill aggression that makes him an ideal run defender on the outside, and you've got the makings of an extremely well-rounded defensive back.
5. Kyler Gordon
| School | Height | Weight | 40 time |
| --- | --- | --- | --- |
| Washington | 6'0 | 194 | 4.52 |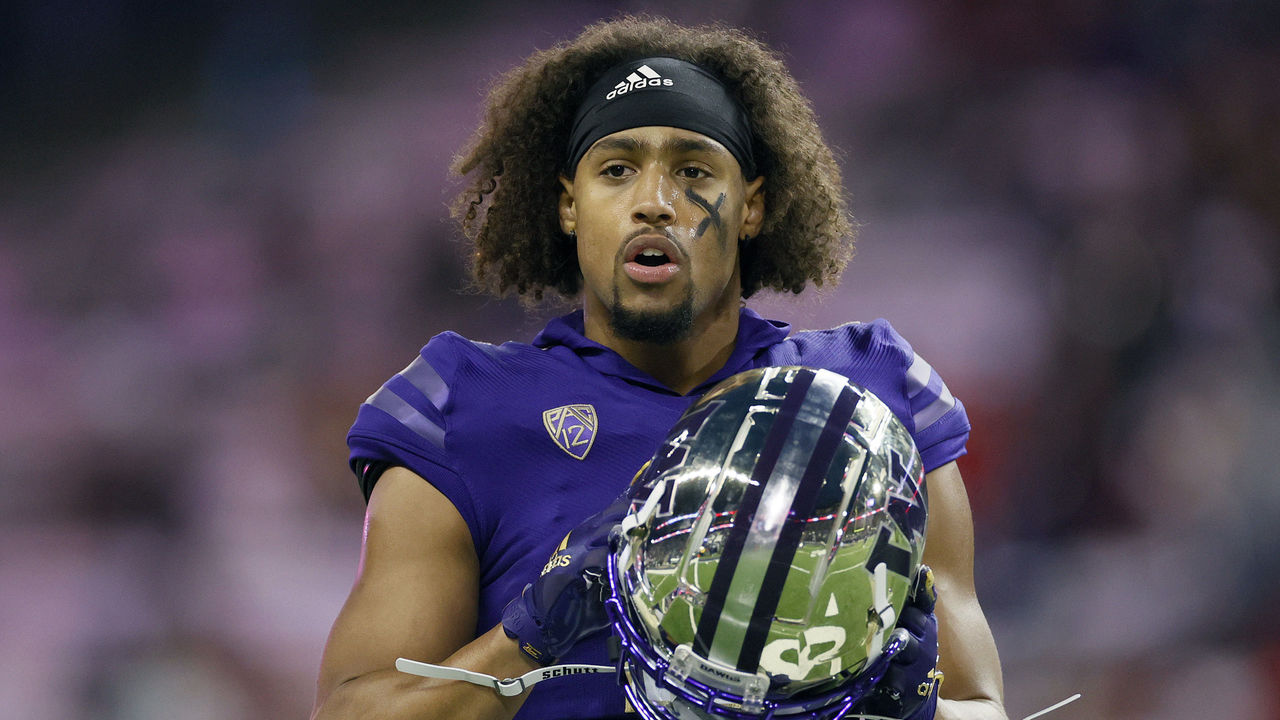 Don't let the 40 time fool you - Gordon is a ridiculous athlete. The explosiveness demonstrated at his Pro Day is all over his tape: His downhill burst, breaking on routes in front of him, and recovering speed to stick with the assignment and make a play. The unique athletic profile, combined with his physicality coming downhill in the run game, makes him a fit both on the boundary and in the slot, and perhaps even at safety. Gordon will need to improve on the technical aspects, as well as his instincts, to make the most of his athleticism. But that could just be a matter of getting the necessary reps after not taking a full-time starting role at Washington until 2021. Gordon has a ton of upside either way, with no shortage of roles where he could make an impact.
6. Kaiir Elam
| School | Height | Weight | 40 time |
| --- | --- | --- | --- |
| Florida | 6'2 | 191 | 4.39 |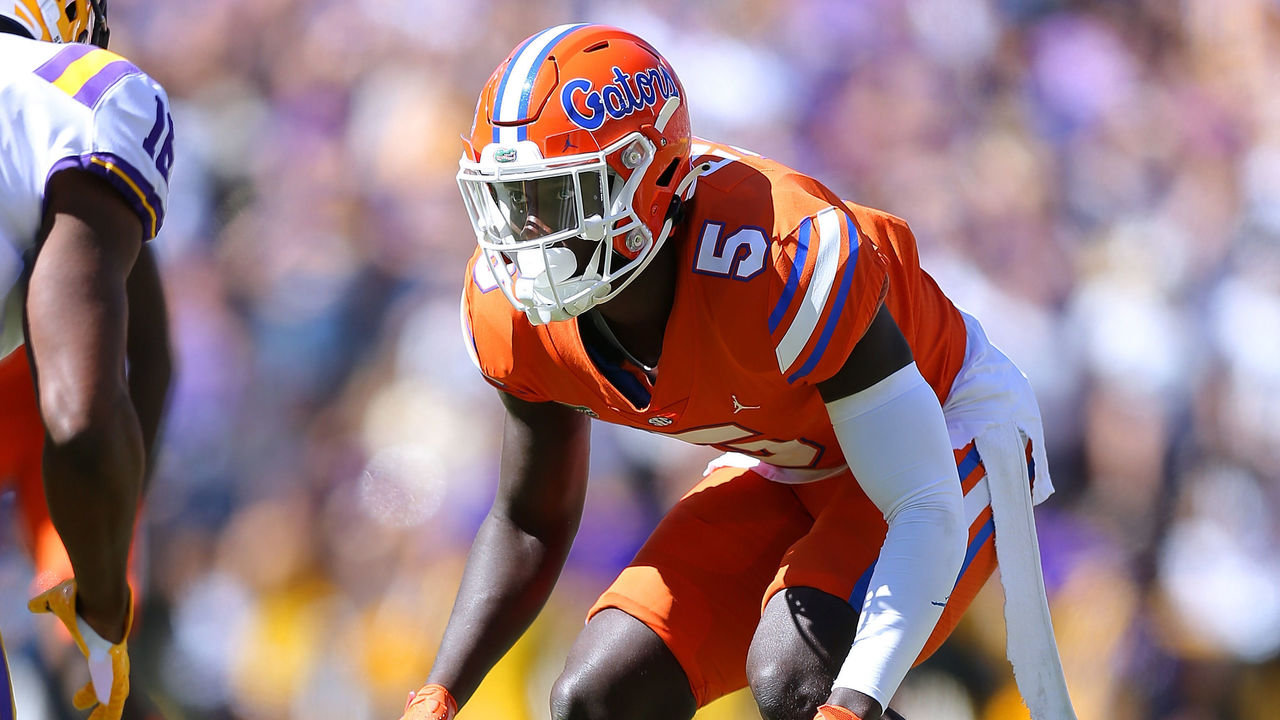 Elam is an imposing corner with an impressive athletic profile for his size. His patience at the line and through the route makes it difficult for receivers to shake him out of position, and he's got the ball skills to attack and make a play. He tends to reach at the top of the route, signaling a need for more trust in his feet, and he needs to learn to transition more fluidly so he can turn and run with deep speed. But he could start right away in a zone-heavy defense and, with some technical improvements, have a bright future.
7. Marcus Jones
| School | Height | Weight | 40 time |
| --- | --- | --- | --- |
| Houston | 5'8 | 185 | DNP |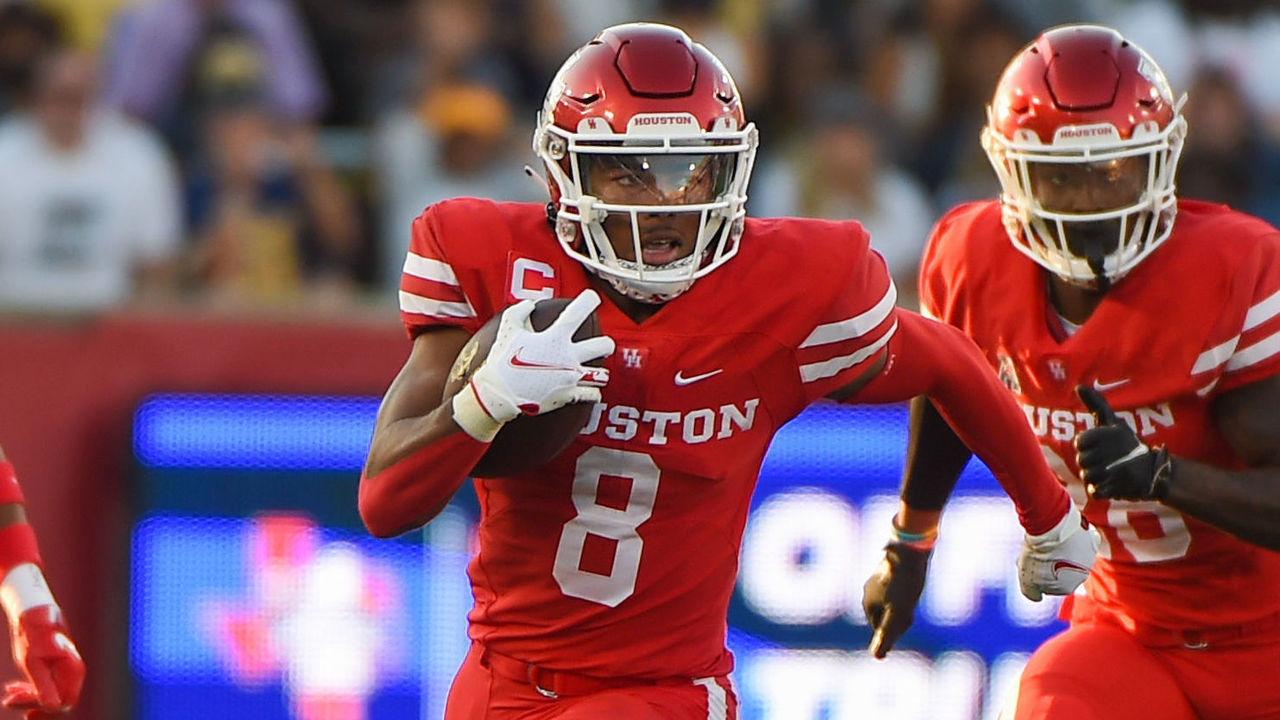 Size is really the only question mark in Jones' game as he transitions to the next level. He's an impressive athlete with the movement skills to mirror receivers in man coverage, the instincts to thrive in zone, and his five interceptions last season tell you everything you need to know about his ball skills. Add in his impact on special teams (four kick/punt return TDs in 2021), and there's just so much to like about what he brings to the table. It's tough to imagine him sticking on the boundary in the NFL, as he's simply outmatched against big-bodied receivers who play above the rim, but he can find a home lined up across from shiftier wideouts in the slot. And with the persistence he brings as a downhill run defender, he'll fit in nicely. The size is a factor for Jones, for sure, but teams who overlook him for that reason may come to regret it.
8. Martin Emerson
| School | Height | Weight | 40 time |
| --- | --- | --- | --- |
| Mississippi State | 6'2 | 200 | 4.53 |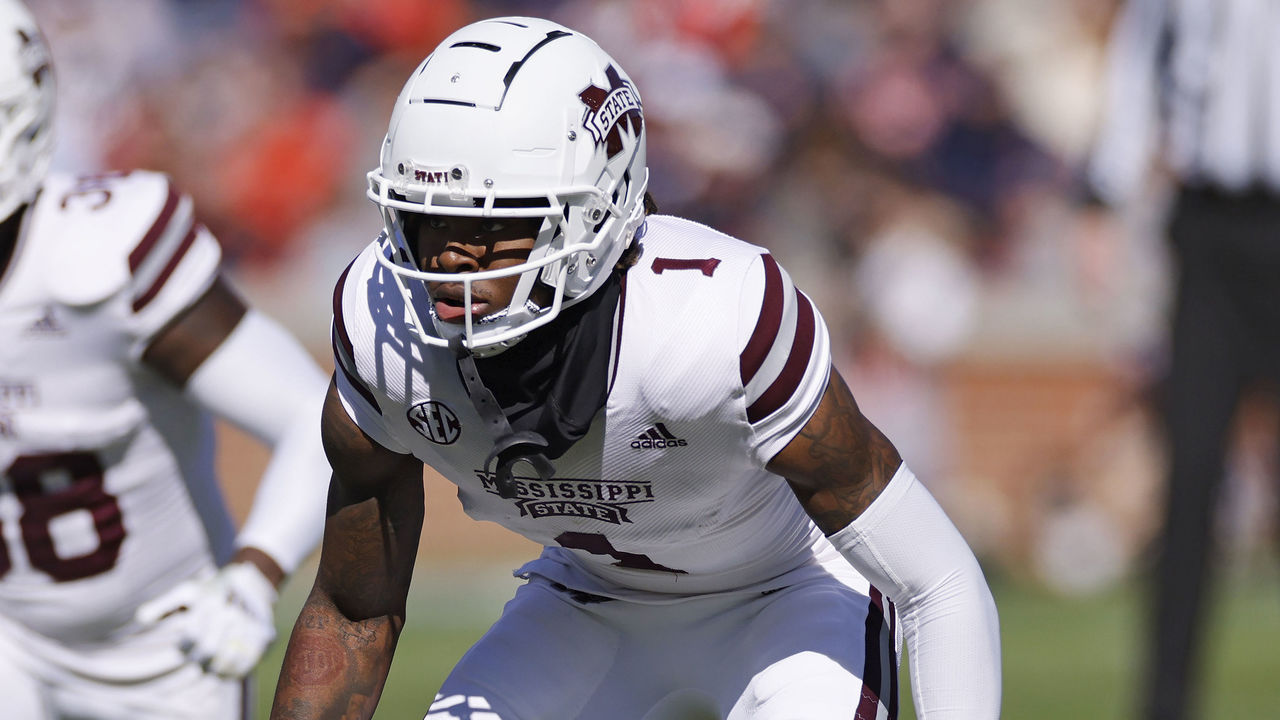 Emerson has seemingly flown under the radar due largely to some mediocre testing numbers, and while that's certainly a factor to consider, he's plenty fast for his size. With the way he can transition and flip his hips, the Mississippi standout doesn't have many issues turning and running with receivers getting vertical. He shows a good understanding of concepts in zone coverage, and he wins with physicality both through the route and at the catch point. Emerson will need to ensure that his playstyle doesn't result in more penalties at the next level, where there's a much smaller margin for error, but his skill set will come in handy as a boundary corner, particularly when he's used in press alignments.
9. Roger McCreary
| School | Height | Weight | 40 time |
| --- | --- | --- | --- |
| Auburn | 5'11 | 190 | 4.50 |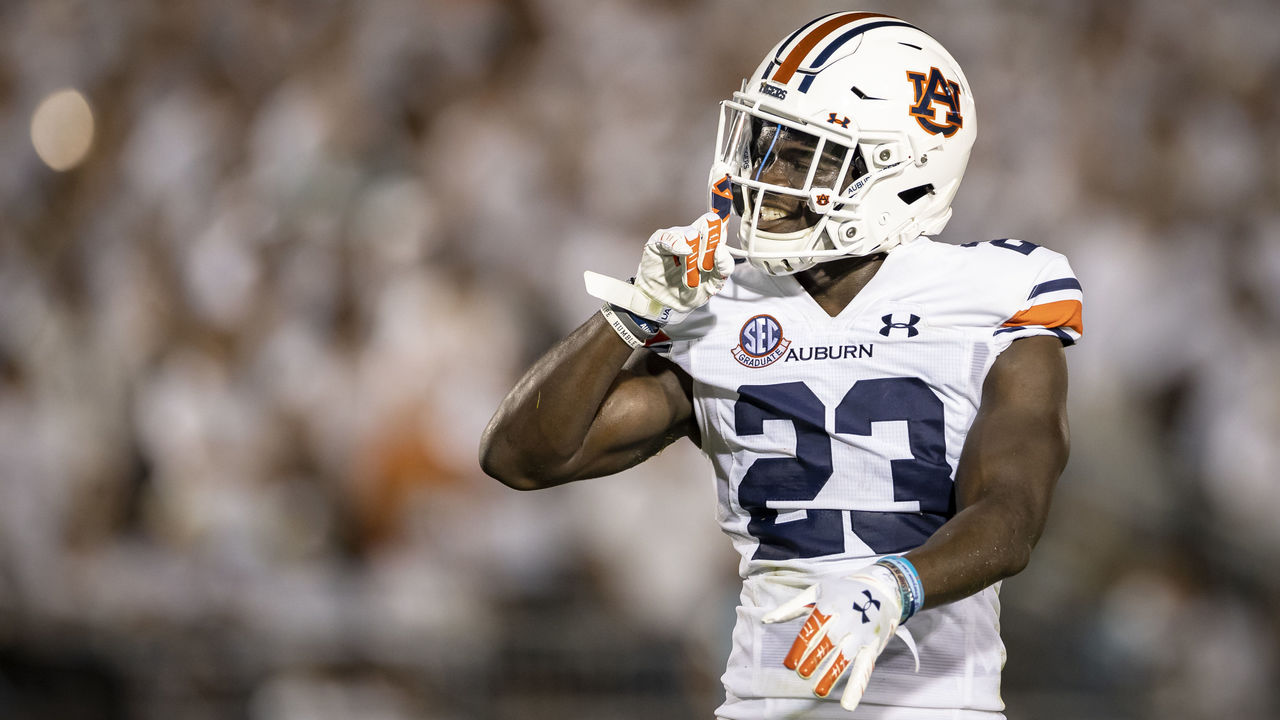 In a cornerback class featuring some big-name stars at the top, count McCreary as one of the more underrated potential studs available later on. The Auburn product's proficiency in man coverage from press alignments - something of a rarity for college cornerbacks - compensates well for anything he may miss in size and speed. McCreary's lack of length could give him issues against taller receivers, perhaps so much so that he settles into a full-time role in the slot. But that's still a starting job in today's game, and there's plenty of value in a defensive back with the mirroring ability to defend a two-way go.
10. Tariq Woolen
| School | Height | Weight | 40 time |
| --- | --- | --- | --- |
| UTSA | 6'4 | 205 | 4.26 |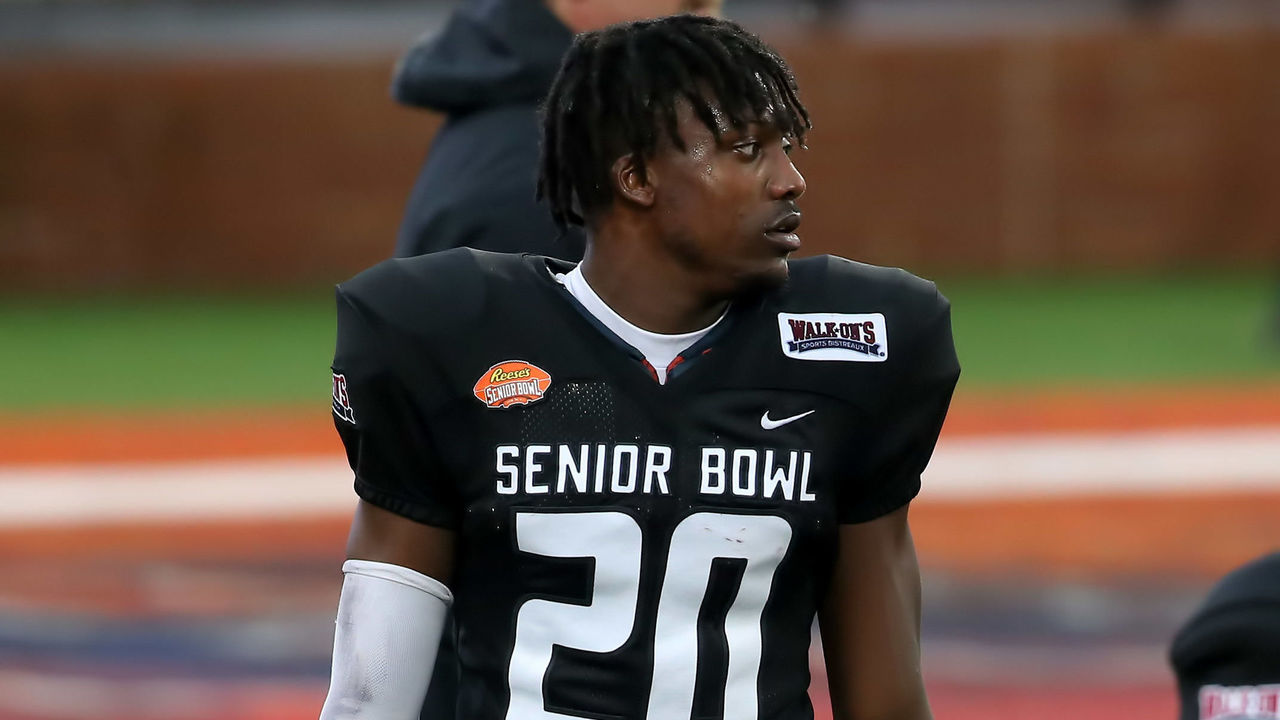 From an athletic standpoint, Woolen has everything you could want from an NFL corner. Not only does he have the size and length to match up with the league's biggest wideouts, but his speed gives him the ability to turn and run with anyone. He's still new to the position, only playing two years at cornerback after starting his college career as a receiver, but you can already see flashes of development, like in his ability to play through his opponent's hands at the catch point. Woolen will need time to master his technique if he's going to reach his potential at the next level, but the possible payoff is clear. Coaches and evaluators will see Woolen as a moldable prospect with rare traits that just can't be taught.
Other notable prospects
Cam Taylor-Britt (Nebraska)
Coby Bryant (Cincinnati)
Alontae Taylor (Tennessee)
Zyon McCollum (Sam Houston State)
Jalyn Armour-Davis (Alabama)
Comments
✕
2022 NFL Draft prospect rankings: Cornerbacks
  Got something to say? Leave a comment below!