2022 NFL Draft prospect rankings: Linebackers
Photo illustration by Nick Roy/theScore
theScore's Dan Wilkins, Justin Boone, and Daniel Valente break down the 2022 NFL Draft with rankings and analysis for the prospects available at every position.
Top 50
QB | RB | WR | TE | OL
DL | EDGE | LB | CB | S
Linebacker
1. Devin Lloyd
| School | Height | Weight | 40 time |
| --- | --- | --- | --- |
| Utah | 6'3 | 237 | 4.66 |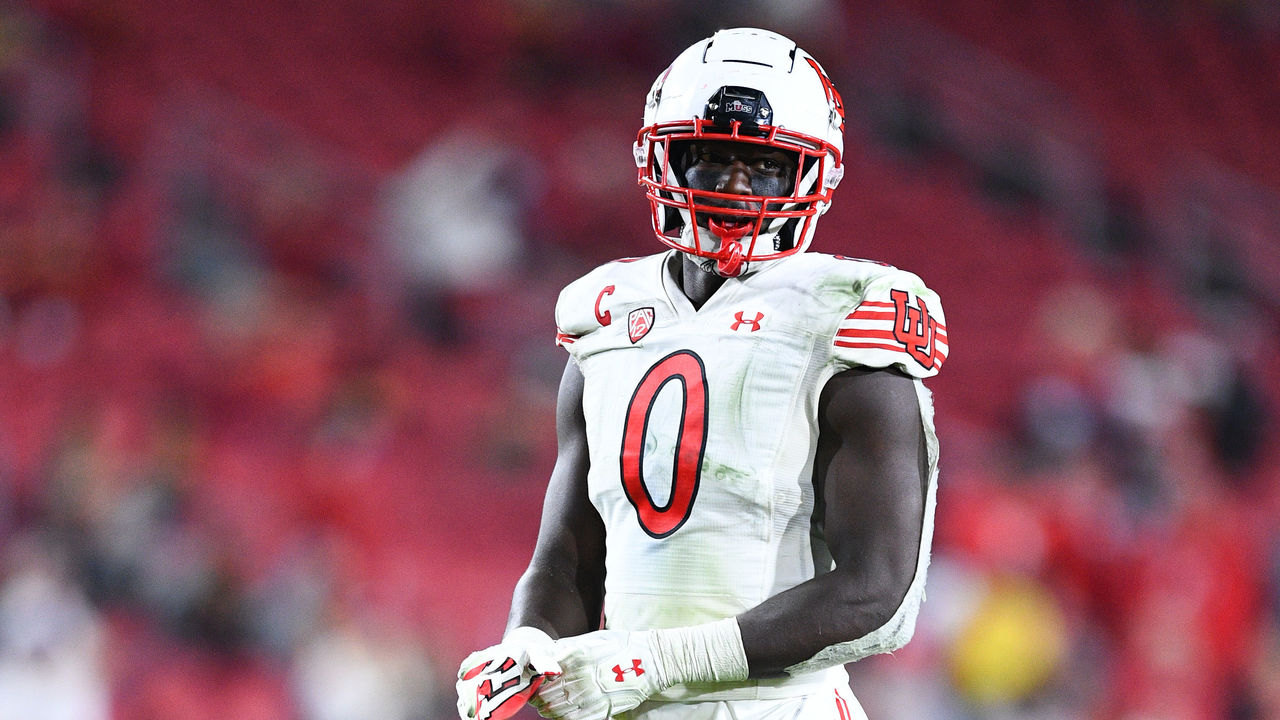 The crown jewel of the 2022 linebacker class, Lloyd proved to be a star in the making during his time at Utah. He's the centerpiece teams desire in today's game. Lloyd is a heat-seeking missile coming downhill and can make some spectacular tackles due to his ability to easily shed blocks. His game doesn't stop there; Lloyd is an effective blitzer off the edge, which will make him a dream piece for his future defensive coordinator. While he's a bit on the stiff side, and his coverage work needs polish, Lloyd's projected as a three-down linebacker due to his pass-rushing experience. While the athleticism may not be on par, his tape shows shades of the potential that made teams fall in love with Micah Parsons one year ago.
2. Nakobe Dean
| School | Height | Weight | 40 time |
| --- | --- | --- | --- |
| Georgia | 6'0 | 225 | DNP |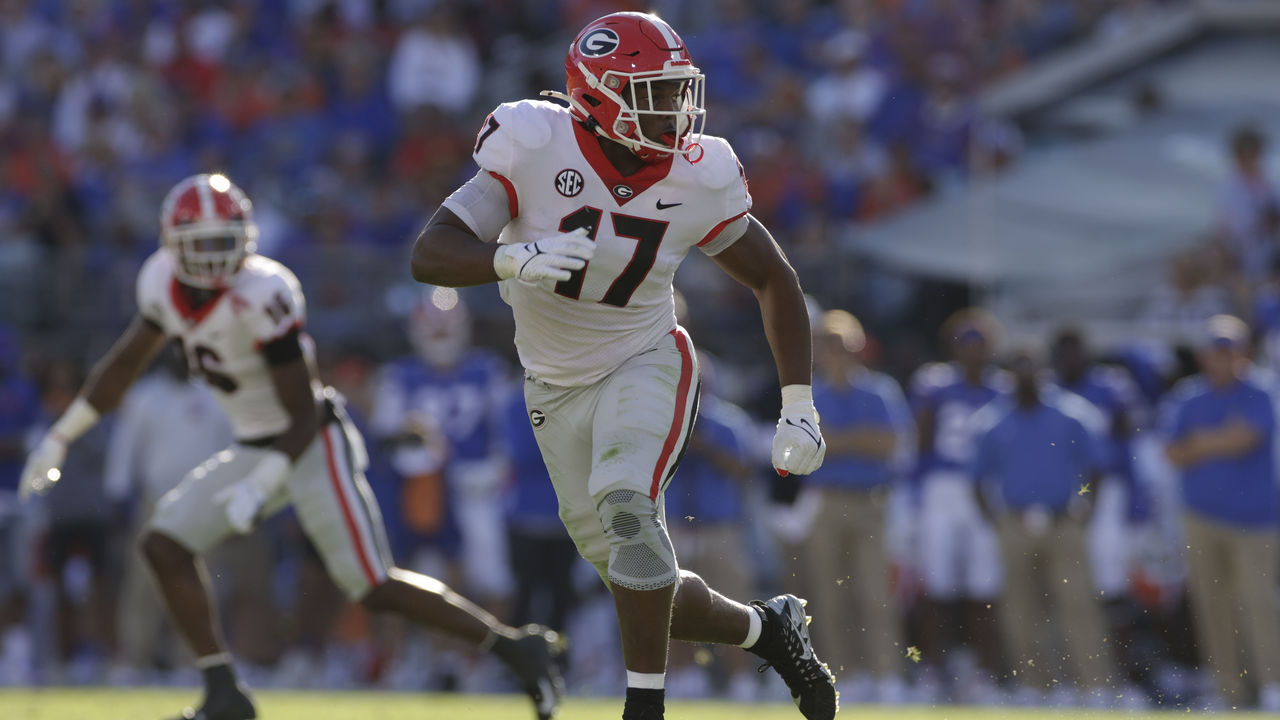 The star of a skilled Georgia defense, Dean was arguably the most talented linebacker in college football last season, and it's easy to see why. There isn't another linebacker prospect coming out who has the athleticism that Dean possesses. An elite athlete who plays like he was shot out of a cannon, Dean can make the extraordinary look ordinary. Whether it's coming downhill, sideline-to-sideline, or even backward in coverage, the Georgia product is fluid in all directions. He'll have to prove he can handle bigger, stronger linemen at the next level, but Dean is so explosive that it may be less of a concern than expected. Dean is more of an athlete than a linebacker at this point, but he's got All-Pro potential just waiting to be unlocked.
3. Leo Chenal
| School | Height | Weight | 40 time |
| --- | --- | --- | --- |
| Wisconsin | 6'2 | 261 | 4.53 |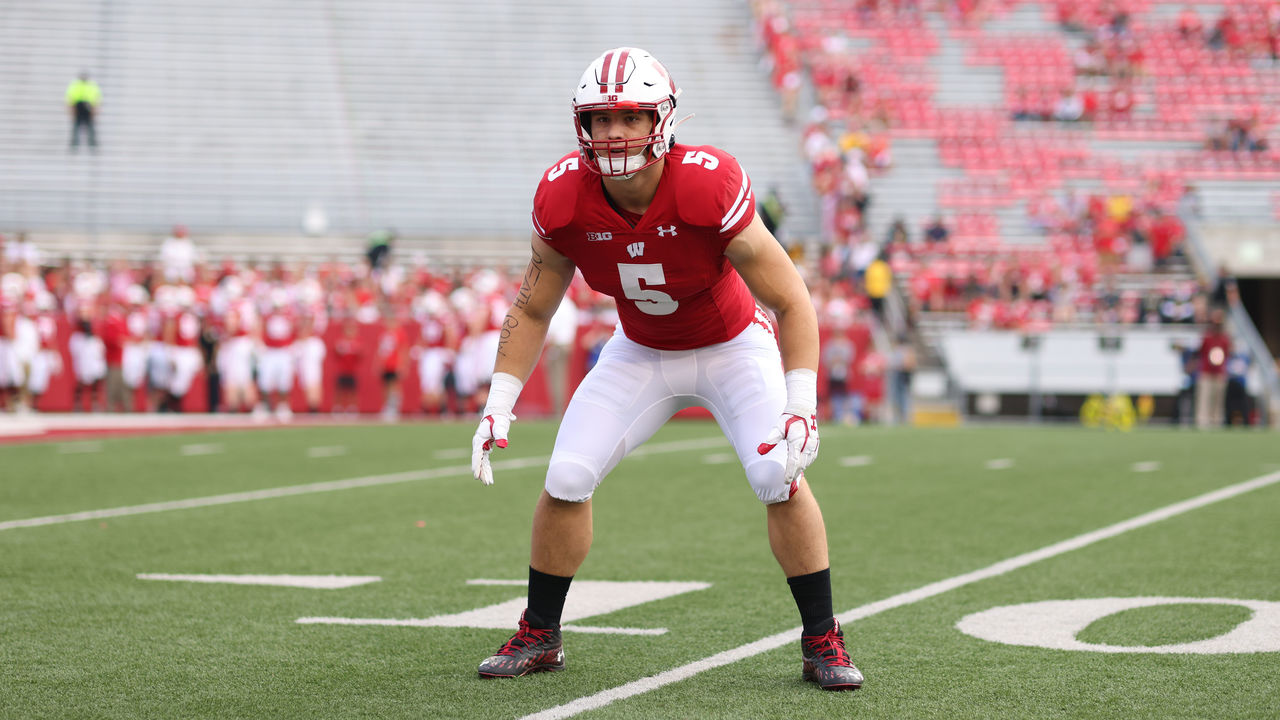 Chenal would be your father's favorite linebacker. The Wisconsin product is a tackling machine who packs a punch when he gets his hands on the ball carrier. He's not all brute force, though. Chenal is also incredibly savvy with his play recognition and the paths he takes to the football. While he tested off the charts at the NFL combine, the same natural athleticism doesn't stick out as much on tape. His coverage ability could be an issue in the pros, and his change-of-direction skills don't come easy. However, he makes up for it with his keen eye for the backfield. Clubs would be wise to utilize him in a similar manner as Wisconsin, which let Chenal run wild in the tackle box and as a blitzer for 115 tackles and eight sacks.
4. Christian Harris
| School | Height | Weight | 40 time |
| --- | --- | --- | --- |
| Alabama | 6'0 | 226 | 4.44 |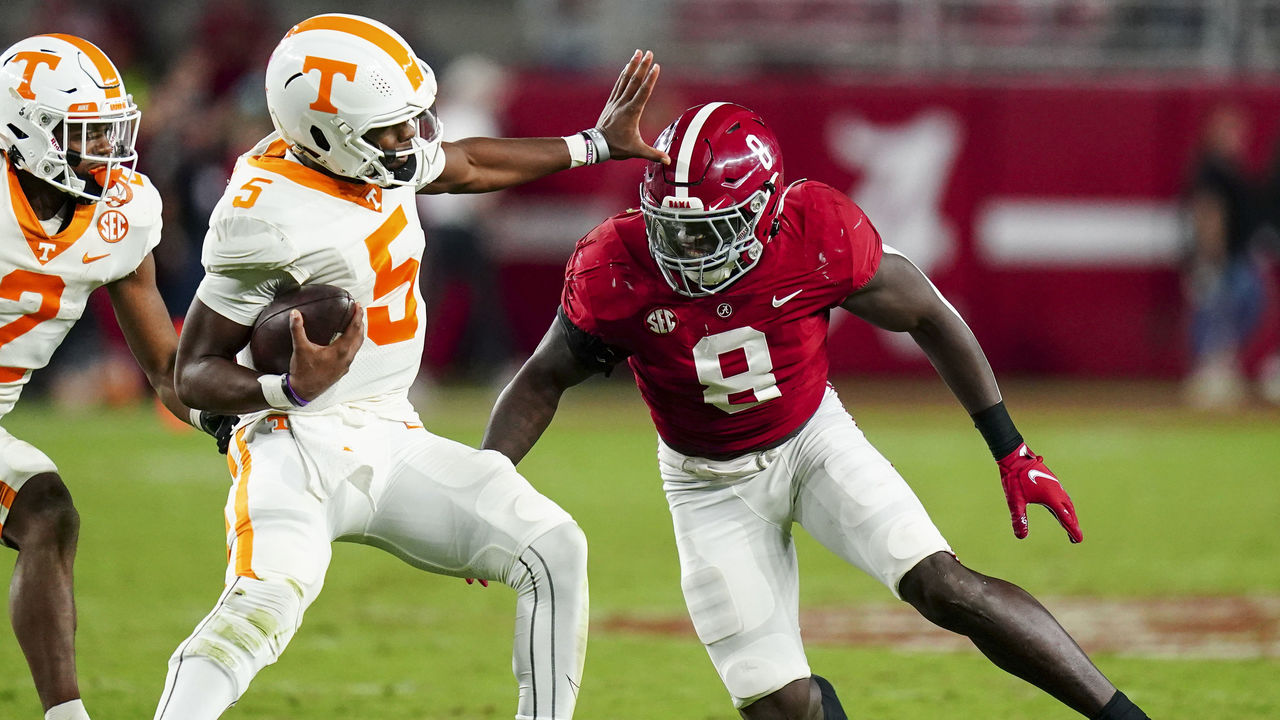 You can improve technique and play recognition through repetition. What you can't teach are athleticism and raw talent. And Harris has a lot of that. Another sideline-to-sideline player, Harris has the range to make plays laterally, and he's got tremendous burst to blast through gaps. He doesn't fare as well in coverage as one would think, though he has the capabilities to eventually improve. Where Harris really struggles is his processing, as he can be a step behind at times. He's also undersized, but that's less of a concern if Harris translates to a weak-side backer in the NFL. It's no slight feat to be a frequent starter in a Nick Saban-led defense. Though rough around the edges, Harris could be a force with some polish.
5. Quay Walker
| School | Height | Weight | 40 time |
| --- | --- | --- | --- |
| Georgia | 6'4 | 241 | 4.52 |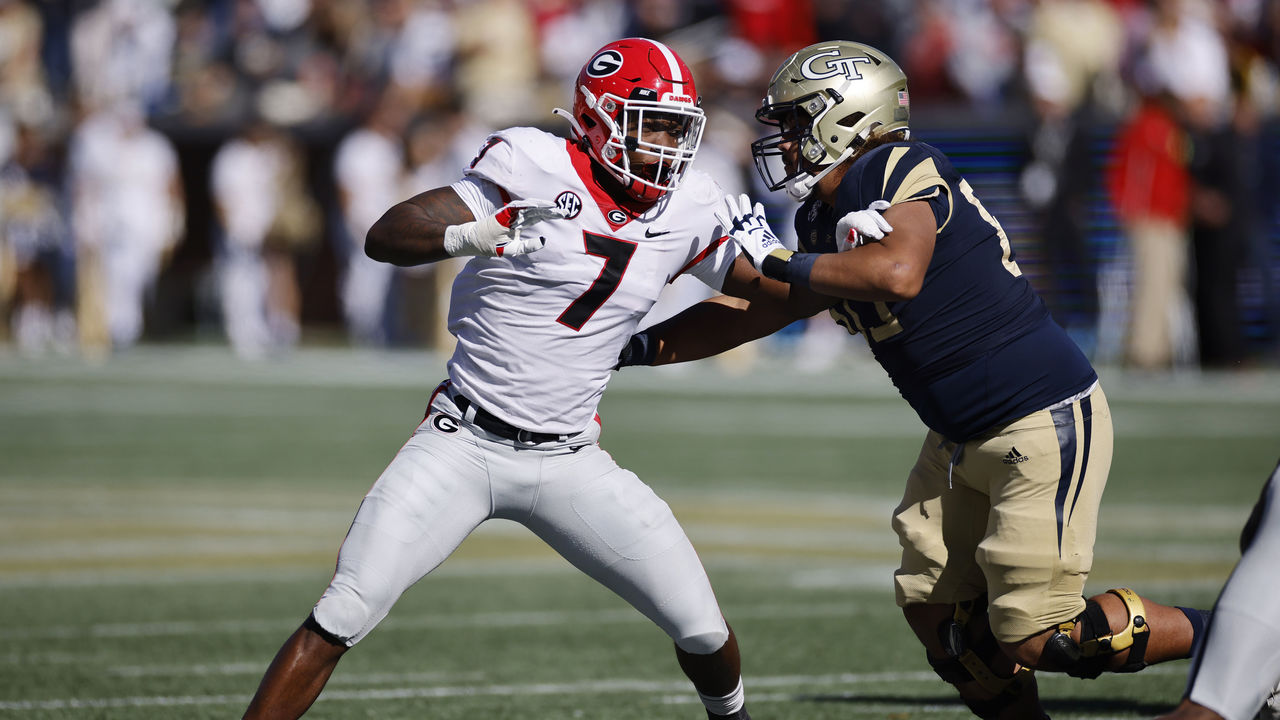 While Dean received all the attention for leading Georgia's linebacker crew, Walker flew under the radar. Until now. Walker is the image of a perfect NFL linebacker. At 6-4 and 241 pounds, he's the ideal thumper size, but he has enough athleticism to not be boxed into that role. With ample burst and adequate processing, he explodes into the backfield and sets the tone with his physicality. It'd be a step too far to call him a sideline-to-sideline linebacker right now, but he's punching well above his weight in terms of speed. He'll have to face the music on questions surrounding just how ready he is for the next level. After all, 2021 was his first extended look as a starter, and he was surrounded by numerous top prospects. However, it wouldn't be surprising to see Walker ace those challenges in the big leagues.
6. Brian Asamoah
| School | Height | Weight | 40 time |
| --- | --- | --- | --- |
| Oklahoma | 6'0 | 226 | 4.56 |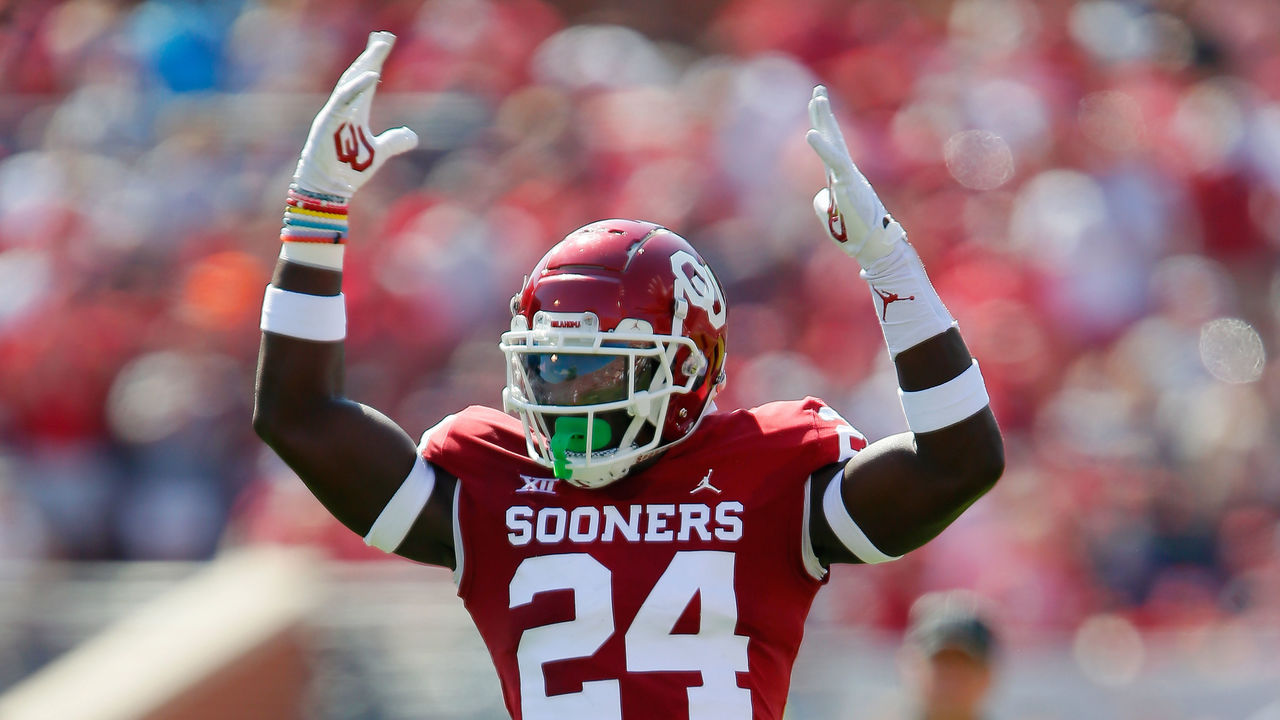 Asamoah fits a similar mold as Alabama's Harris as both shine through their athleticism. However, the major difference is Asamoah has an eagle-like wingspan. The Oklahoma product checks all the boxes - he has pursuit speed, sideline-to-sideline range, and he's an adequate processor. Asamoah is prone to playing too fast and overpursuing, but that'll be part of the challenge for coaches at the next level. An added bonus is he shows coverage ability, getting good depth in zone responsibilities. One major question with Asamoah's evaluation is the lack of big plays across his resume. The linebacker recorded just four tackles for a loss last season and had just one interception.
7. Chad Muma
| School | Height | Weight | 40 time |
| --- | --- | --- | --- |
| Wyoming | 6'3 | 239 | 4.63 |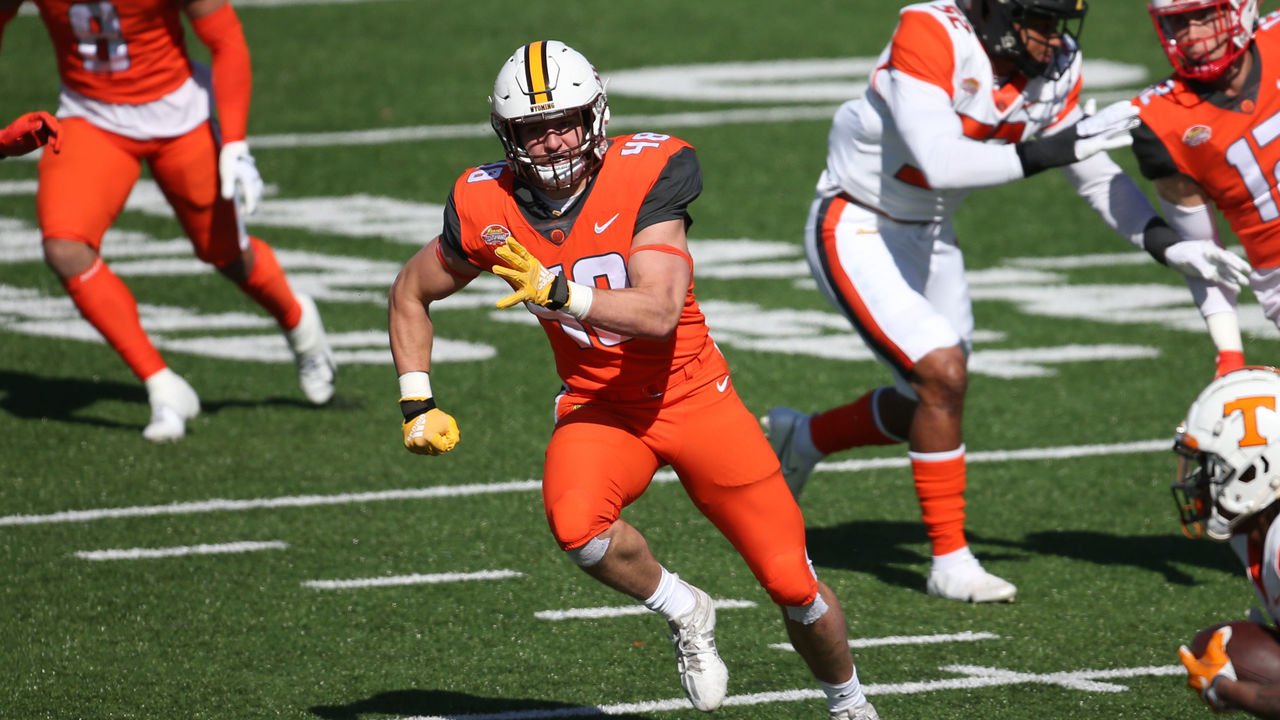 Muma's emergence this draft season has been a pleasant surprise. Playing at Wyoming, the linebacker's talent has managed to slide right under the nose of many. Muma profiles as a lab-made prospect designed for the sole purpose of tackling everything in sight. Equipped with instincts and methodical play recognition, Muma flies to the ball. He also carries ideal size and had a good showing at the NFL combine. Muma's not going to be the first guy called to drop back in coverage, but he shows awareness of his surroundings and makes it work. While jumping from the Mountain West Conference to the NFL might be easier said than done, Muma should be able to enjoy a lengthy stay in the league as a hard-nosed linebacker.
8. Brandon Smith
| School | Height | Weight | 40 time |
| --- | --- | --- | --- |
| Penn State | 6'3 | 250 | 4.52 |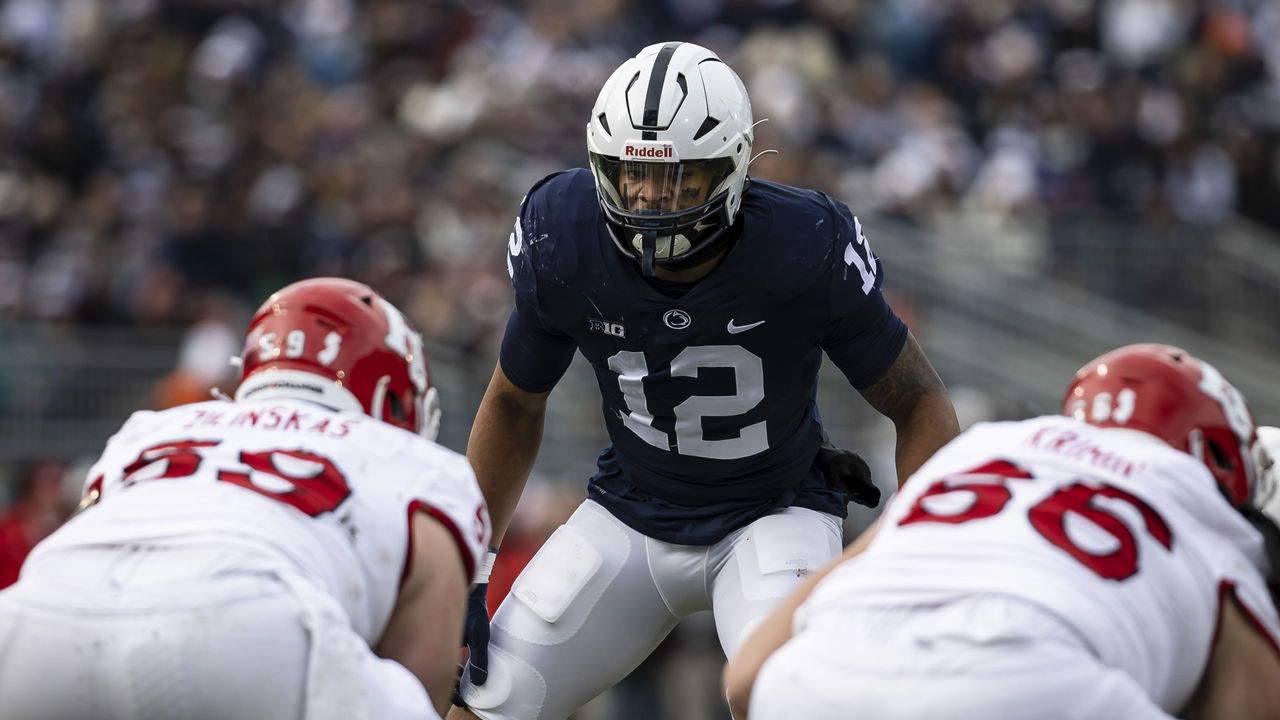 The NFL draft is full of gambles. If clubs are wondering which low-risk prospect is worth a lottery ticket, make no mistake about it, Smith should be that guy. While he isn't a prospect that teams should put in all their chips on - Smith is still too raw for that - he's a player that could soar to the stars if he puts it together. When it comes to size and athleticism, Smith has it all. He proved that on tape, and then for a second time at the NFL combine where he ranked among the top in most categories. There's still a lot to be desired from a processing standpoint, but Smith is worth the gamble.
9. Damone Clark
| School | Height | Weight | 40 time |
| --- | --- | --- | --- |
| LSU | 6'2 | 239 | 4.57 |
Clark is our ninth-rated linebacker, but that speaks more to his medical uncertainty than his play. He underwent spinal fusion surgery in March, which is expected to wipe out his entire rookie season. Only time will tell if that affects his on-field play, but a club could have a real steal on its hands if he can return to the same level prior to the injury. Put simply, Clark treats every down like it's his last. He hits like a truck, but he's got the acceleration of a Ferrari engine.
10. Channing Tindall
| School | Height | Weight | 40 time |
| --- | --- | --- | --- |
| Georgia | 6'2 | 230 | 4.47 |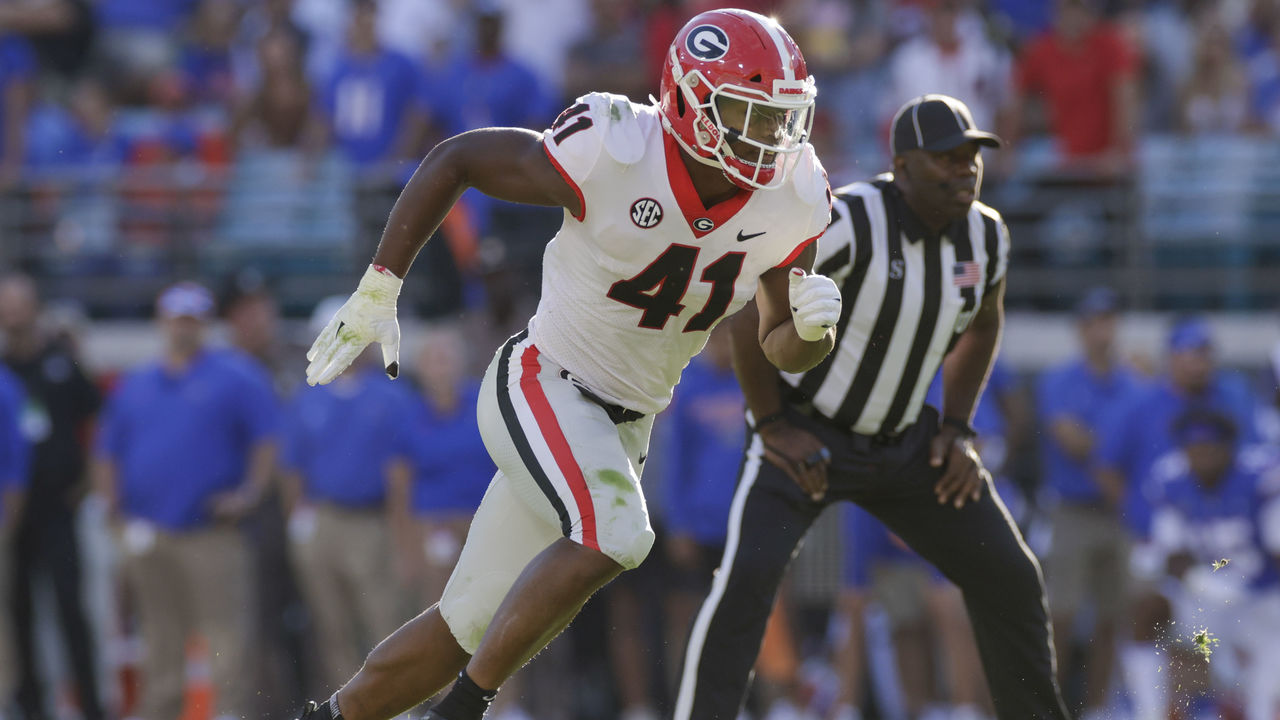 Tindall is just the latest in a long line of defensive prospects from Georgia. Despite being behind Nakobe Dean and Quay Walker in the Bulldogs' pecking order, Tindall made his mark. Possessing incredible athleticism, Tindall can flat-out fly, giving him a large tackle radius. While he's prone to making false steps, and his play instincts are inconsistent, it's a sight to see when Tindall manages to put it all together. He may never be the centerpiece of a linebacker group, but he has the potential to be a starting weak-side backer, which will allow his speed and range to shine.
Other notable prospects
Darrian Beavers (Cincinnati)
Troy Andersen (Montana State)
JoJo Domann (Nebraska)
Comments
✕
2022 NFL Draft prospect rankings: Linebackers
  Got something to say? Leave a comment below!