NHL Draft Prospect Profile: Noah Dobson
In the weeks leading up to the 2018 NHL Draft, theScore NHL prospect writer Hannah Stuart breaks down 10 of the most notable draft-eligible prospects. The ninth edition focuses on Noah Dobson.
After Noah Dobson's breakout second season in the QMJHL, he's continuing that level of performance at the 2018 Memorial Cup. He set up the game-winner in the Acadie-Bathurst Titan's tournament opener and ended Sunday's game against the Regina Pats of the WHL with four points, including a pair of goals.
En route to the Titan's QMJHL championship, Dobson was matched up against top players every night, including 2016-17 QMJHL top scorer and league MVP Vitalii Abramov. That's a fitting follow-up to last year's playoffs when, as a rookie, Dobson was entrusted with shutting down current Columbus Blue Jackets forward Pierre-Luc Dubois.
Dobson is a coveted right-shot defender. His teammates marvel at his maturity, and he has thoroughly impressed scouts. In fact, the only North American defenseman that NHL Central Scouting ranks ahead of Dobson in the 2018 final rankings is Evan Bouchard, who sits fourth - one spot ahead.
Year in review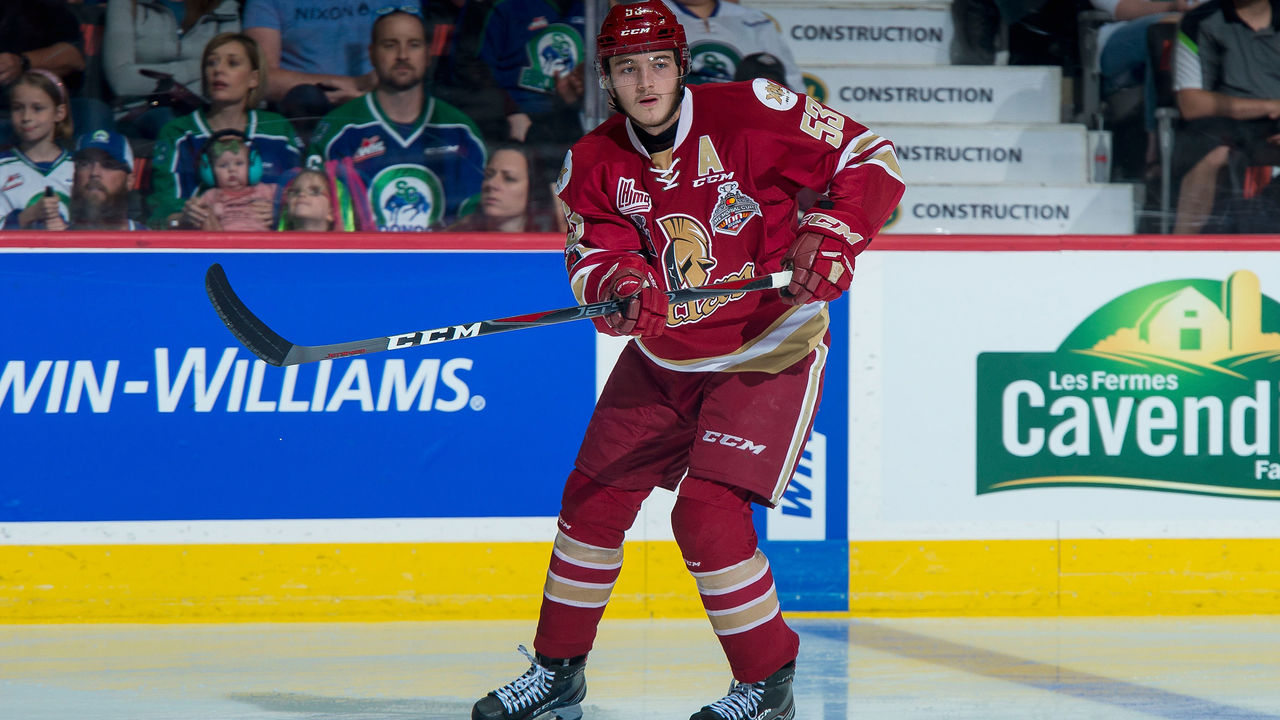 Coming off a fairly solid rookie campaign, Dobson's offensive production significantly improved this season. He finished second among QMJHL blue-liners with 69 points, including 17 goals, up from only 26 points last season. Dobson often logs more than 30 minutes a night, and does so with the poise of a much more experienced player.
He won a QMJHL championship with the Titan and is currently playing in the Memorial Cup, where his team earned a berth in the semifinal with an ugly, hard-fought win over the Pats. After a 13-point performance in the QMJHL playoffs (including three goals), Dobson has five points in two games of Memorial Cup play. No matter how this tournament ends for the Titan, his performance should solidify his status as a top-10 pick.
Areas of strength
Labeling Dobson an offensive-zone threat is an understatement. He's a solid playmaker, even in tight traffic, and has a terrific outlet pass. He often feels like he's just a step ahead of the rest. His hockey smarts allow him to weigh the risk in a given situation and decide if it's appropriate, and he can dictate the pace of a game. He loves to jump into the play and create opportunities off the rush.
He does all this without sacrificing defense or becoming a liability in his own end. Dobson is a strong, agile skater with a first step that gets him to an excellent top speed fairly quickly, and his balance and edgework are excellent. He's described the important elements of defense as good footwork and a good stick. Dobson uses his stick actively, cutting down shooting and passing lanes, and has high-end gap control and positioning.
Areas of improvement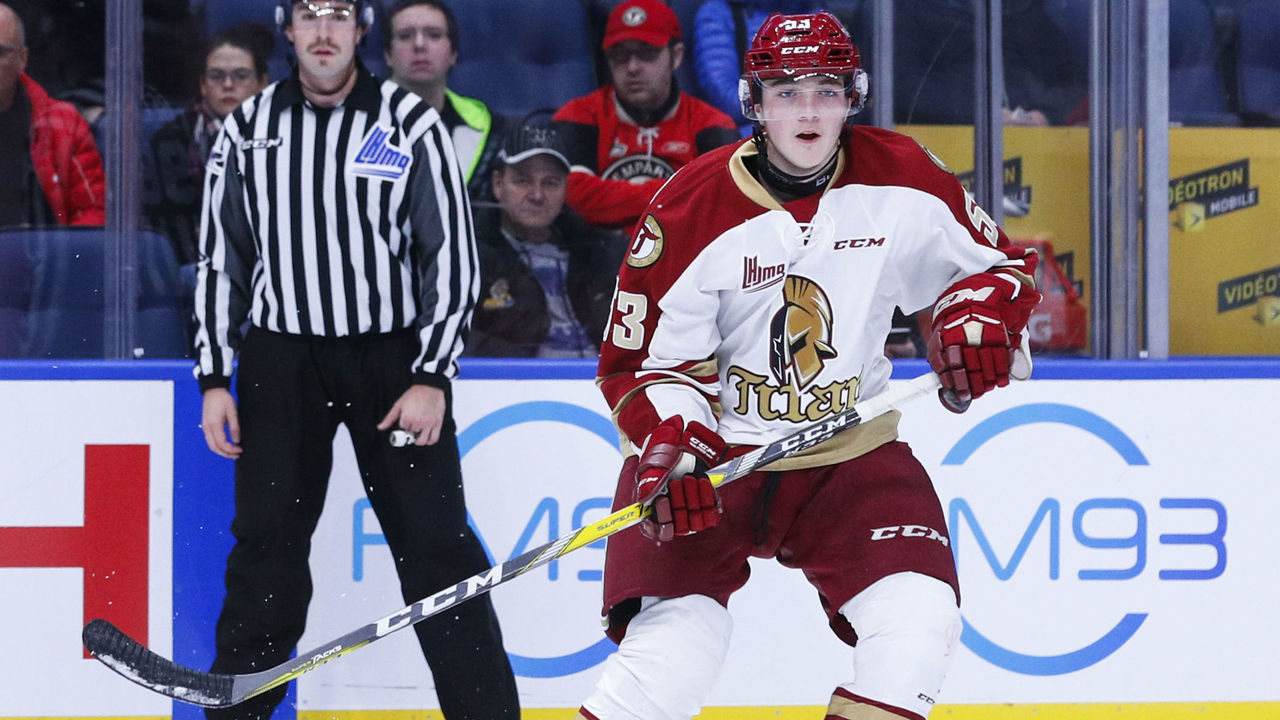 Finding clear areas of weakness in Dobson's game requires looking ahead and determining what might be a problem at the NHL level. He could stand to add muscle to his 6-foot-3 frame, as it would help put more power behind his shot and give him a stronger physical game overall. These things aren't issues with his play currently, but rather areas in which you can expect him to improve over time.
Scouting reports
"A talented two-way defenseman that can play in all situations and stay productive. Uses his edges well and is, for the most part, a very smooth skater; however, as he gets stronger and adjusts to a more up-tempo style of hockey, he will need to work on his speed in gap-closing. Offensively, he utilizes his keen sense of awareness to be in the right spot at the right time, every time. Soft hands and a deadly shot accentuate his ability to get creative, on occasion. Rock-solid defensively, his strong positioning severely limits time and space for the opposition. All in all, a well-rounded, reliable, and consistent defenseman that can log a lot of ice time and provide his team with a stable presence on the back end." - Curtis Joe, EliteProspects.com
"Very effective two-way defenseman with good puck distribution and a strong shot from the point on the power play. He is a point producer with size who defends well and utilizes strong positioning and a good stick in the defensive zone." - NHL Central Scouting
Did You Know?
Dobson won a gold medal with Canada in last summer's Ivan Hlinka Memorial Tournament (now called the Hlinka Gretzky Cup).
During his QMJHL draft season, he played with the Red Bull Hockey Academy in Salzburg, Austria.
He was named to this season's QMJHL First All-Star Team.
Other entries in this series:
(Photos courtesy: Getty Images)