NHL Draft Prospect Profile: Andrei Svechnikov
In the weeks leading up to the 2018 NHL Draft, theScore NHL prospect writer Hannah Stuart breaks down 10 of the most notable draft-eligible players. The second edition focuses on Andrei Svechnikov.
Comparing Barrie Colts forward Andrei Svechnikov to Alex Ovechkin is easy; Svechnikov is a pure sniper who's seemingly able to score on any shot and often intimidates his opponents. But that comparison would be lazy, and the weight of it would do Svechnikov a disservice. The 18-year-old is his own player - not just an elite goal scorer, but someone who's also put work into improving his playmaking over the last year, and someone who will enter the NHL as a highly skilled and well-rounded forward.
After spending the previous season with the Muskegon Lumberjacks of the USHL, Svechnikov was selected first overall by the Colts in the CHL Import Draft. He sits atop NHL Central Scouting's North American Rankings, and every independent scouting service that combines North American and international skaters has him second, behind only Rasmus Dahlin.
Year in review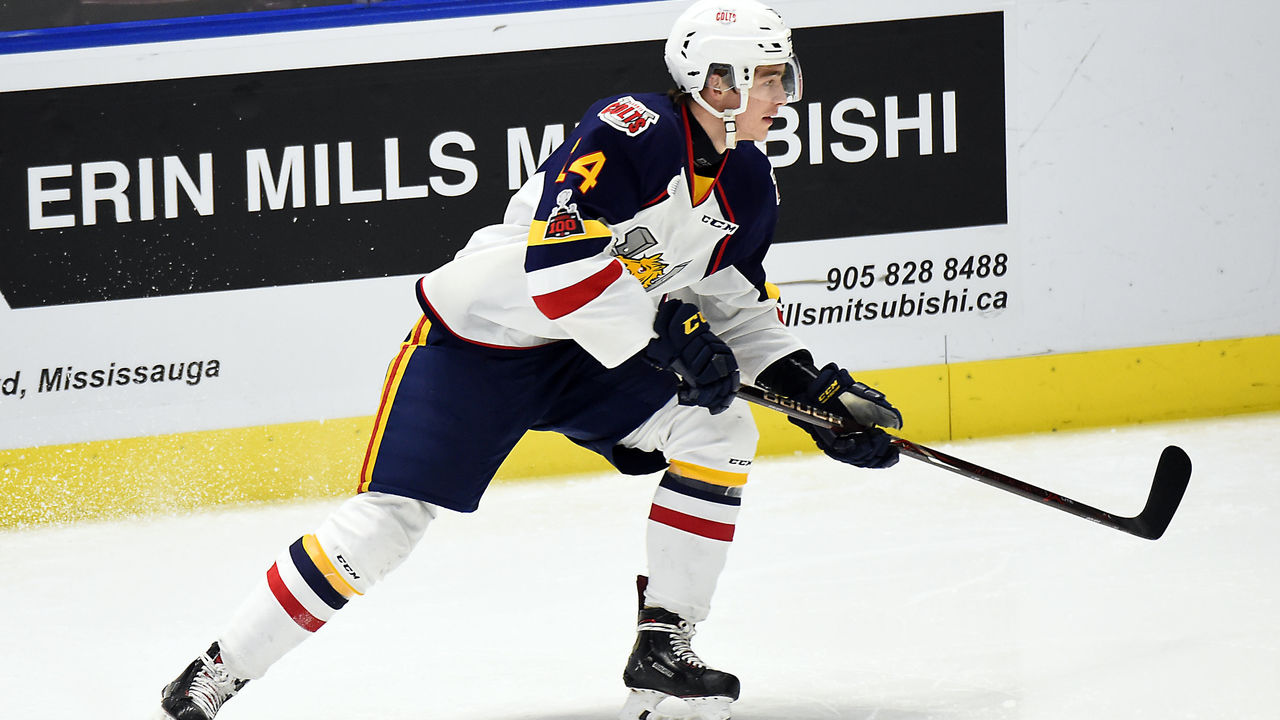 Svechnikov's first season with the Colts did not get off to an ideal start. A broken hand in late October required surgery and kept him out until the beginning of December. His 44 regular-season games, however, were enough to lead all OHL rookies with 72 points, including 40 goals. He received the Emms Family Award as OHL Rookie of the Year, and was named to the OHL All-Rookie first team.
He also recovered in time to join Team Russia for the world juniors. Russia's coaching staff doesn't typically give Under-18 players much ice time, so Svechnikov had less of an opportunity to impress than fellow prospects Brady Tkachuk and Filip Zadina, who played prominent roles on their respective teams and saw their draft stocks rise because of it. That being said, Svechnikov looked good when he saw the ice and finished the tournament with five assists in five games.
Like Dahlin, Svechnikov isn't playing at the U18 World Championship. After the Colts were eliminated from the OHL playoffs, it was revealed he'd been playing through an injury of some kind. The Colts and the Russian Hockey Federation agreed he was too injured to be effective, and would be better served by resting.
Areas of strength
Svechnikov is an offensive dynamo. He's an elite goal scorer, with an arsenal of shots that seem NHL-ready. He can score from far out, or from in tight. He's also a skilled playmaker who's able to stickhandle through traffic and make passes that confuse opponents, and he noticeably improved in that area in the second half of this season.
His hockey sense and vision is top end, allowing him to seemingly score at will because he can read the ice and find the right play. He's also a good skater - not elite, but good. He's agile, especially for someone his height, and his stride is strong. He uses his physicality to win battles, and that physicality - combined with his strong balance - makes it difficult to knock him off the puck.
Areas of improvement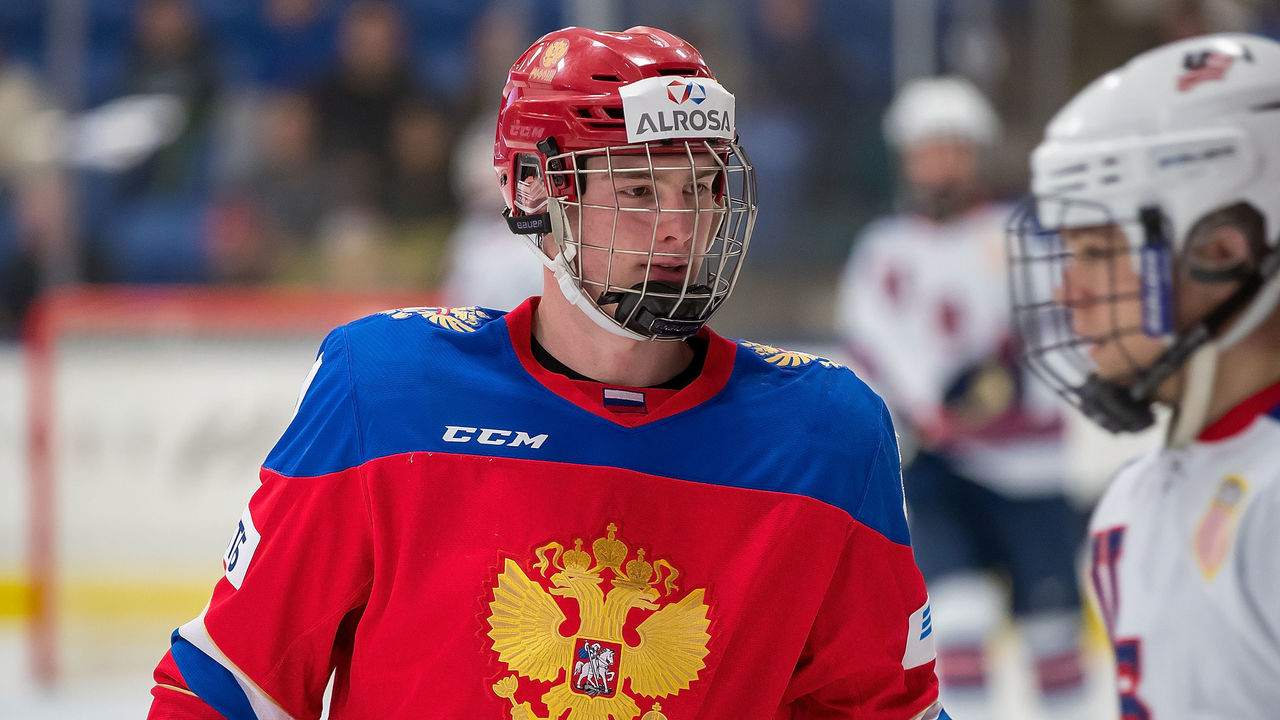 One standout issue with Svechnikov is discipline. In addition to earning a four-game playoff suspension during the Colts' first-round series against the Mississauga Steelheads for a hit to the head, he finished the regular season with 67 penalty minutes in 44 games. Last season with the Lumberjacks, he had 68 PIM in 48 games. Svechnikov is going to be a key offensive weapon for the NHL team that drafts him, but to do that, he needs to stay out of the box. His aggressive style of play is a strength when he doesn't cross the line - he just needs to find that balance.
Otherwise, there are no glaring issues with Svechnikov's game right now. He could stand to improve his play in his own end, and while he's a good skater, he certainly isn't the best in his class. Right now, however, his offensive prowess is such that it often makes up for what he lacks. Moreover, those lacking areas can be improved with commitment (which he's shown he has) and focused development.
Scouting reports
"Physically ready for the NHL, Svechnikov blends world-class finishing ability with hard-nosed and defensively responsible play. A goal scorer who can impact the game in all situations. Terrific blend of speed, power, and precision. He'll be a front-line threat for years to come." - Cam Robinson, DobberProspects.com
"Svechnikov plays a responsible game without the puck, has a strong stride with good top-end speed, good instincts at reading the play to set up or be open for chances. He also has an excellent finishing touch to bury his chances." - Dan Marr, director of NHL Central Scouting
Did you know?
Svechnikov's 1.64 points per game was the highest mark among OHL rookies since the 2006-07 season.

He's expressed his desire to one day play in the NHL with his brother, Evgeny, a Detroit Red Wings prospect (and depending on the outcome of the draft lottery, he might get his wish).

In addition to being named OHL Rookie of the Year this season, Svechnikov was the Rookie of the Year in the USHL last year.

64 of his 72 points were primary points, and he averaged 3.95 shots per game.
Other entries in this series:
(Photos courtesy: Getty Images)