NHL Draft Prospect Profile: Rasmus Dahlin
In the weeks leading up to the 2018 NHL Draft, theScore NHL prospect writer Hannah Stuart breaks down 10 of the most notable draft-eligible prospects. The first edition focuses on Rasmus Dahlin.
Between finding success against much older competition in the Swedish Hockey League, winning a Champions Hockey League championship, and playing for Sweden at the Olympics, Rasmus Dahlin has already had an illustrious hockey career - and he didn't turn 18 until April 13.
Drawing comparisons to players like Victor Hedman and garnering labels like "franchise-defining," Dahlin has been the consensus top pick for this year's draft since before the 2017 edition ended. Elite prospects Andrei Svechnikov and Filip Zadina, who would likely be a formidable one-two combo in a Dahlin-free draft year, are distant runners-up.
Only one question remains: What team will be lucky enough to win the lottery and select him first overall?
Year in review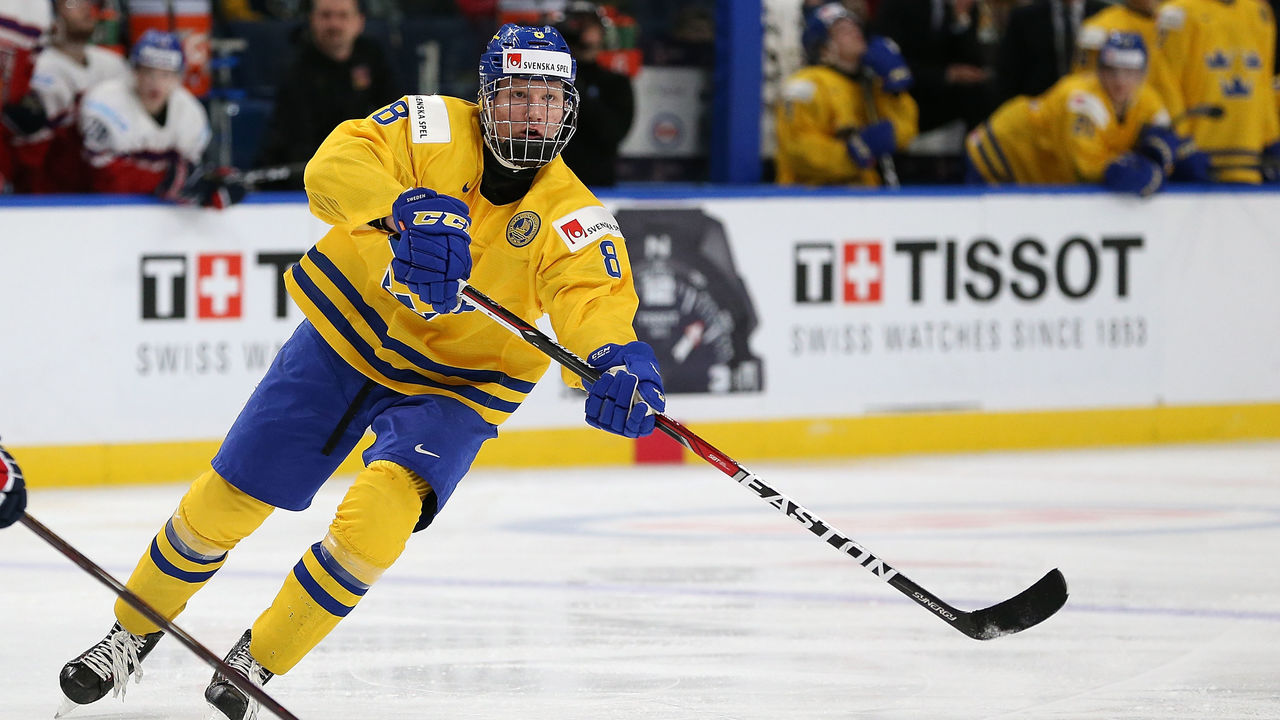 Dahlin's performance at the 2018 World Junior Championship in Buffalo affirmed his position as the consensus top prospect. In addition to winning a silver medal with Sweden, Dahlin went home with six assists in seven games, the award for best defenseman, and a spot on the tournament All-Star Team. While a single international tournament shouldn't make or break a prospect's position, it can show how they compare to their peers - and Dahlin is light years ahead.
Dahlin also made the Swedish Olympic roster, and was the youngest player on the team at 17 (the next youngest player was 24). Though he only appeared in two games, the fact that Sweden's management group didn't feel they could leave him at home indicates they think highly of him. You don't take an under-18 defenseman to arguably the biggest hockey tournament in the world unless you're confident he can handle the competition.
When he wasn't playing in international tournaments, Dahlin was on the ice for Frolunda of the Swedish Hockey League. In 41 SHL games, where he plays against grown men (some with NHL experience), Dahlin had 20 points, including seven goals. He also had two goals in the seven Champions Hockey League games he appeared in with Frolunda, and was named the Swedish Junior Hockey Player of the Year.
One tournament Dahlin won't appear in is this year's U18 World Championship. He's had a full season and, with the draft combine and draft coming up, he's taking a well-deserved break.
Areas of strength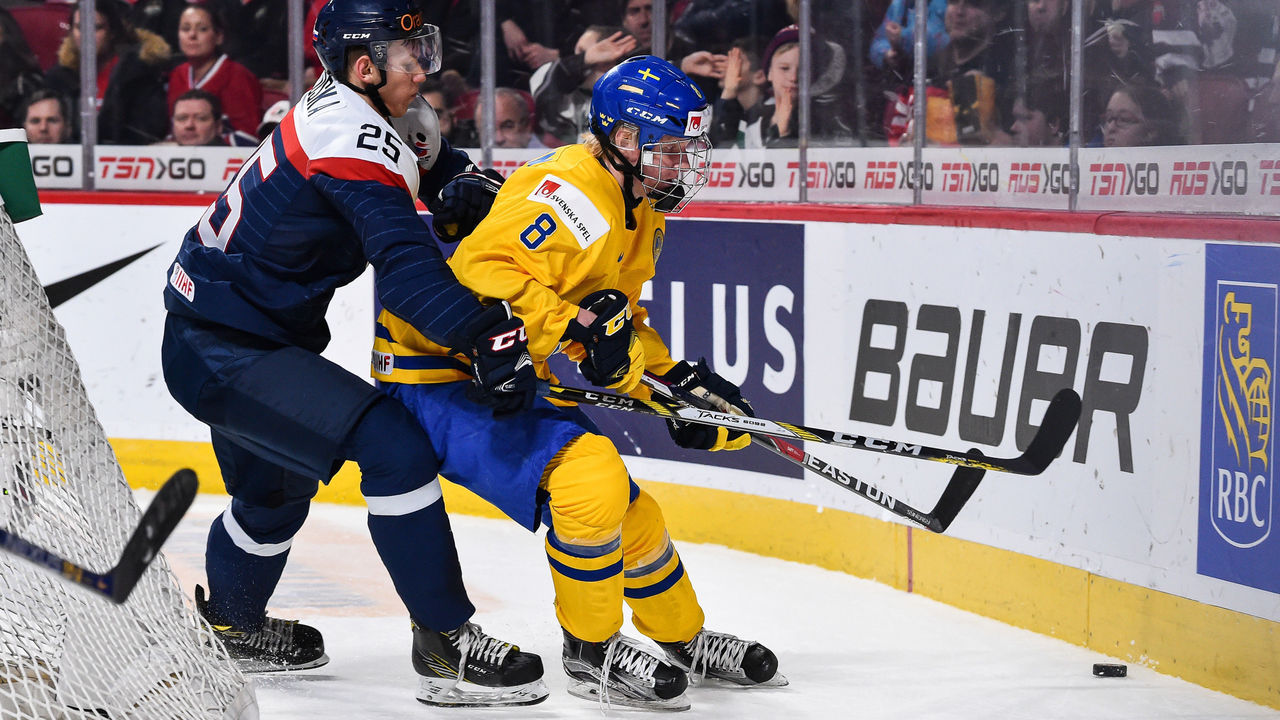 High-level hockey sense and excellent skating are the hallmarks of today's elite defenseman. Dahlin has both these qualities in spades. He's almost unbelievably dynamic, dominating both ends of the ice through a combination of impeccable defensive positioning and outstanding offensive creativity. He's got top-notch speed and acceleration and he's also agile, with excellent edge work.
His production so far is quite promising. If you want a glimpse of his potential future (bear in mind that many variables play into development, and this is only a best-case scenario), look no further than Erik Karlsson. In his 17-year-old J20 SuperElit season, Karlsson scored 0.97 points per game. In his age-16 season in the same league, Dahlin scored 0.92 points per game, and his goals-per-game rate was slightly higher than Karlsson's - 0.38 compared to 0.34.
Areas of improvement
Looking for flaws in Dahlin's game turns up the scouting equivalent of a 404 file-not-found page - not surprising for a generational talent. At only 183 pounds, it's likely Dahlin will put on muscle, making him even more difficult to move off the puck and allowing him to throw harder hits. However, his game isn't particularly lacking in these areas at the moment.
Scouting reports
"A smart two-way defenseman with the skating, puck-handling, vision and intelligence required to play in the NHL as early as next season." - Mike Morreale, NHL.com
"Exceptional two-way defenseman with a well-documented resume who has been succeeding as a teenager playing against much older competition. Dahlin is an explosive, dynamic puck wizard who thinks the game at an elite level." - Steve Kournianos, TheDraftAnalyst.com
Did you know?
In the 2016-17 season, Dahlin was the most penalized player in the J20 SuperElit league with 56 penalty minutes.
With an April 2000 birthday, Dahlin is one of the younger players in the 2018 draft. For comparison, fellow defensive prospect Evan Bouchard (ranked in the top 10 by many scouting services) has an October 1999 birthday. Due to player aging curves, research shows that drafting younger when possible is the right choice - even when the younger prospect doesn't dramatically outpace the elder one in skill.
Other entries in this series:
(Photos courtesy: Getty Images)