NHL Draft Prospect Profile: Adam Boqvist
Dave Reginek / Getty Images Sport / Getty
In the weeks leading up to the 2018 NHL Draft, theScore NHL prospect writer Hannah Stuart breaks down 10 of the most notable draft-eligible prospects. The fifth edition focuses on Adam Boqvist.
You're an NHL general manager who isn't drafting first overall. You can't have Rasmus Dahlin, but you still want a high-flying, dynamic blue-liner. What do you do? While there is no shortage of talented defensemen in the top half of this year's first round, Adam Boqvist stands out among his peers - and not just because he's a right-handed shot.
With his August 2000 birthday, Boqvist is one of the youngest players in this year's draft class - almost a full year younger than Quinn Hughes and Evan Bouchard. Considering the high-end skill Boqvist already displays, knowing he's got almost a year of development potential on his fellow defensive prospects has to be tempting.
Year in review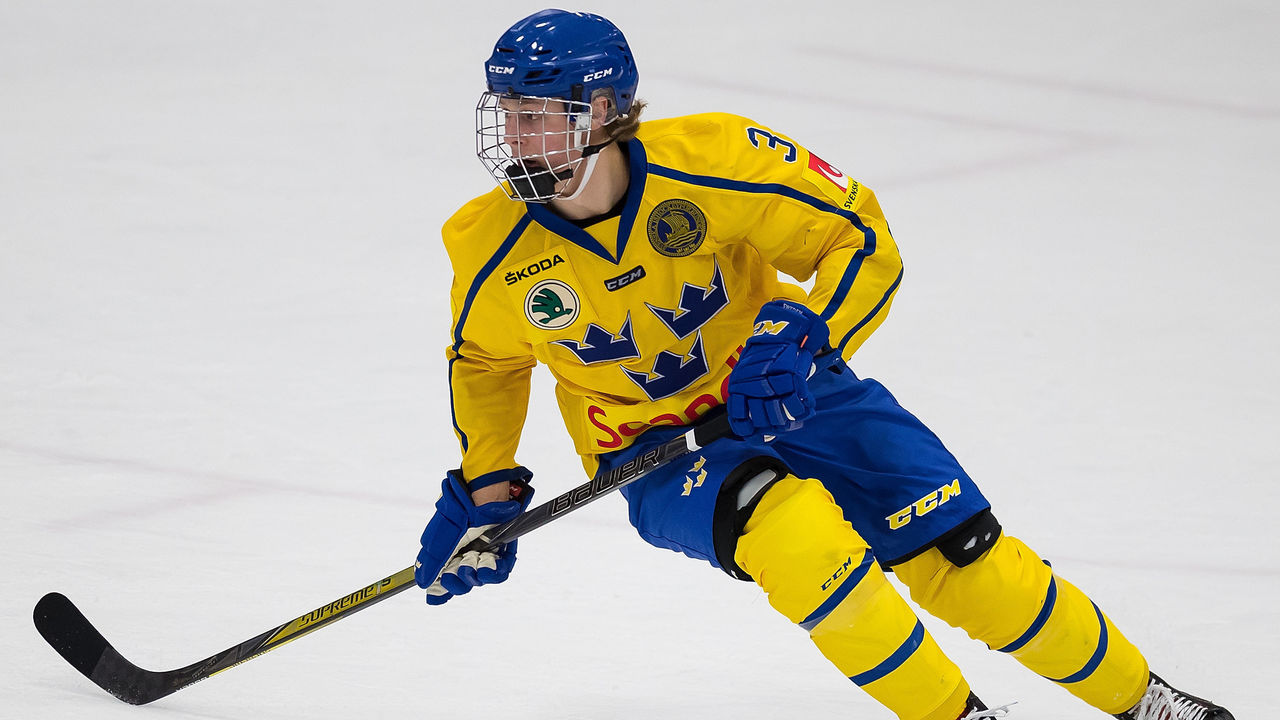 Boqvist bounced around a bit this season, playing 25 games with Brynäs IF J20 in the SuperElit league and 15 games with Brynäs IF in the SHL. He was also loaned to Almtuna IS of the Allsvenskan for seven games. He didn't put up high point totals in the latter two leagues, notching one and two points, respectively. This is not particularly concerning, however, given how young of a prospect he is.
In part, this is because Boqvist was dominant against players his own age this year. He was almost a point-per-game player in the SuperElit with 24 points, including 14 goals, and was phenomenal in both the Ivan Hlinka tournament and this year's U18 World Championship, where he won a bronze medal and was named the tournament's best defenseman.
Areas of strength
Boqvist is a phenomenal skater. His edgework and agility allow him to take chances as he can quickly transition from offense to defense. He's dangerous offensively, able to both make plays and score goals. A key to his success? He thinks the game at an elite level, uses his hockey sense to find or create opportunities, and determines whether the right call is to shoot or pass.
On defense, Boqvist has good positioning and gap control. He knows how to use his stick to free up the puck from opponents, and his speedy and elusive skating allows him to carry the puck out of the zone. His aggressive approach can, on occasion, get him into trouble, but refining that will come with time - keep in mind he's still only 17. His potential ceiling is sky-high and worth any risk that may come along with it.
Areas of improvement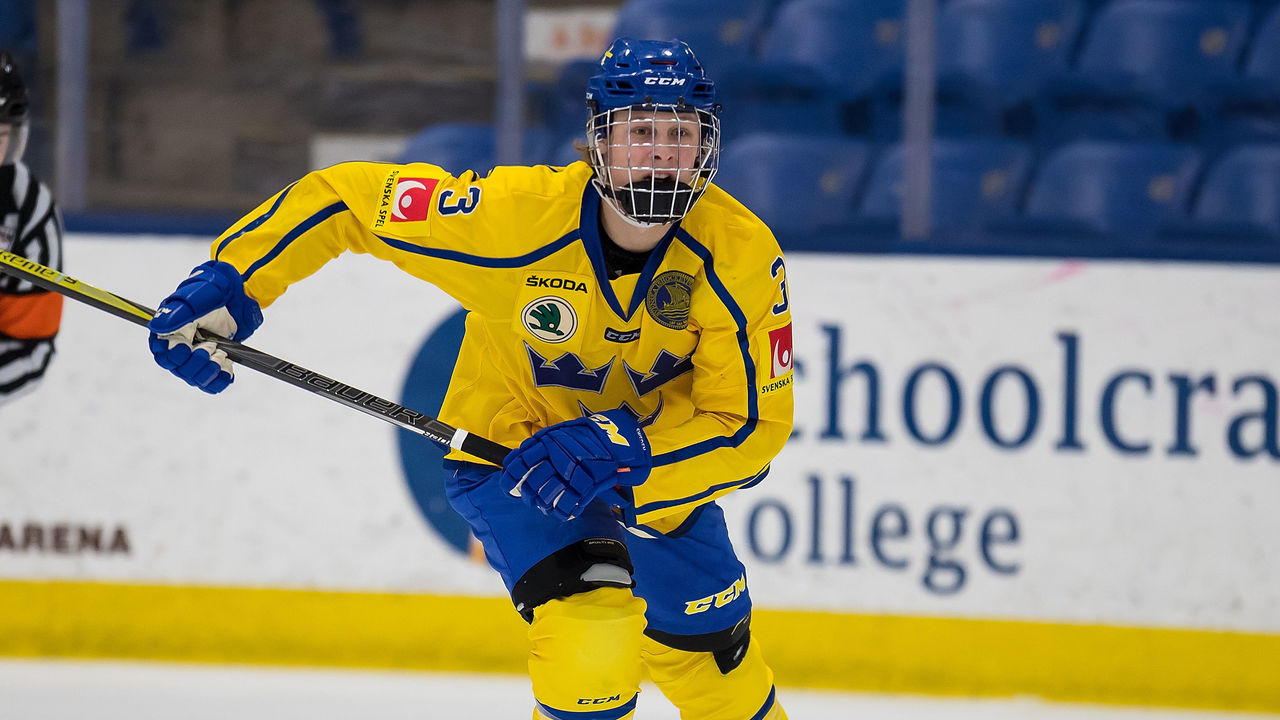 Boqvist is another prospect whose size is noted as a detriment, though he is not afraid to take hits and can outskate opponents. The youngster will likely spend at least one more season in Sweden, giving him time to add muscle, ideally in a way that won't affect his speed and agility. More development will also help him improve his play in his own end, where he has strengths, but could stand to get more playing time against tough competition.
One area to keep an eye on - and one where his size might come into play - is Boqvist's tendency to take the aforementioned risks. He likes to gamble. Most of the time it pays off for him, but when you lose the puck, it takes upper-body strength to get it back from opponents. Mentioning this feels a bit like nitpicking, but it is a valid observation.
Scouting reports
"A dynamic offensive defenceman that can carry plays with the puck on his stick. A highly mobile and nimble skater that moves with fluidity, balance, and confidence. Utilizes an active stick and creates turnovers frequently. Could be more proactive in his own end, but has shown progression in understanding lanes and reading unfolding plays; most of his best defensive work comes through the neutral zone, as there is a lot less time and space to work with, and it is in those moments that Boqvist shines. Offensively, Boqvist is electric; he has the toolbox of a top-line forward. Slick puckhandling ability paired with excellent vision and positional awareness makes him a dangerous threat every time he is on the ice. He also takes advantage of the attention and bodies he draws toward himself in creating space for teammates. All-in-all, Adam Boqvist is a complete offensive defenceman that knows how to get the puck from point A to the back of the net, and can make it happen all by himself." — Curtis Joe, EliteProspects.com
"Boqvist is a confident, puck-moving blue-liner … skates well with quick agile feet that generate solid levels of speed … solid on his edges … very efficient skater … keeps the game simple, and cuts out the extra overly creative pass by finding open teammates in good position … moves the puck quickly and beautifully around the ice with crisp clean passes … can fire the puck accurately on the net with a quick release … adept at sneaking into open lanes for an opportunity … a steadying presence … plays the point well and has impressive ability to keep the puck in the offensive zone … very active stick at both ends, and uses it wisely to keep the pressure on the defense, helping hem them in their own zone or to disrupt the attack defending in his zone … very active feet, can contain his assignment with good agility and willing to get after the opposition with physical play … positions his body to box out opponents … his size is the obvious drawback … provides his team with a steady presence on the blue line, and thinks the game at a high level … a potential top-four, two-way defenseman." — FutureConsiderations.ca
Did You Know?
Boqvist is the younger brother of New Jersey Devils prospect Jesper Boqvist.

He totaled eight points in five games at last September's Ivan Hlinka tournament.

He will likely play a key role on Team Sweden at the 2019 IIHF World Junior Championship.
Other entries in this series:
(Photos courtesy: Getty Images)