After projecting rosters for each of the top six countries following the NHL's reported inclusion in the 2022 Winter Olympics, it's evident that Canada would be the tournament favorite. Sweden and the United States aren't far behind, but the Canadians are just a step above the rest.
Canada is so deep that it could send three competitive teams to Beijing. That won't happen, obviously, but it's an interesting idea to consider nonetheless.
For this exercise, we divided the country into three regions:
East (players born in Quebec, Newfoundland and Labrador, New Brunswick, Nova Scotia, and Prince Edward Island)
Ontario
West (players born in Manitoba, Saskatchewan, Alberta, British Columbia, Yukon, Northwest Territories, and Nunavut)
After diving into what each roster would look like, we'll then determine which region would be Canada's strongest in 2022.
Team East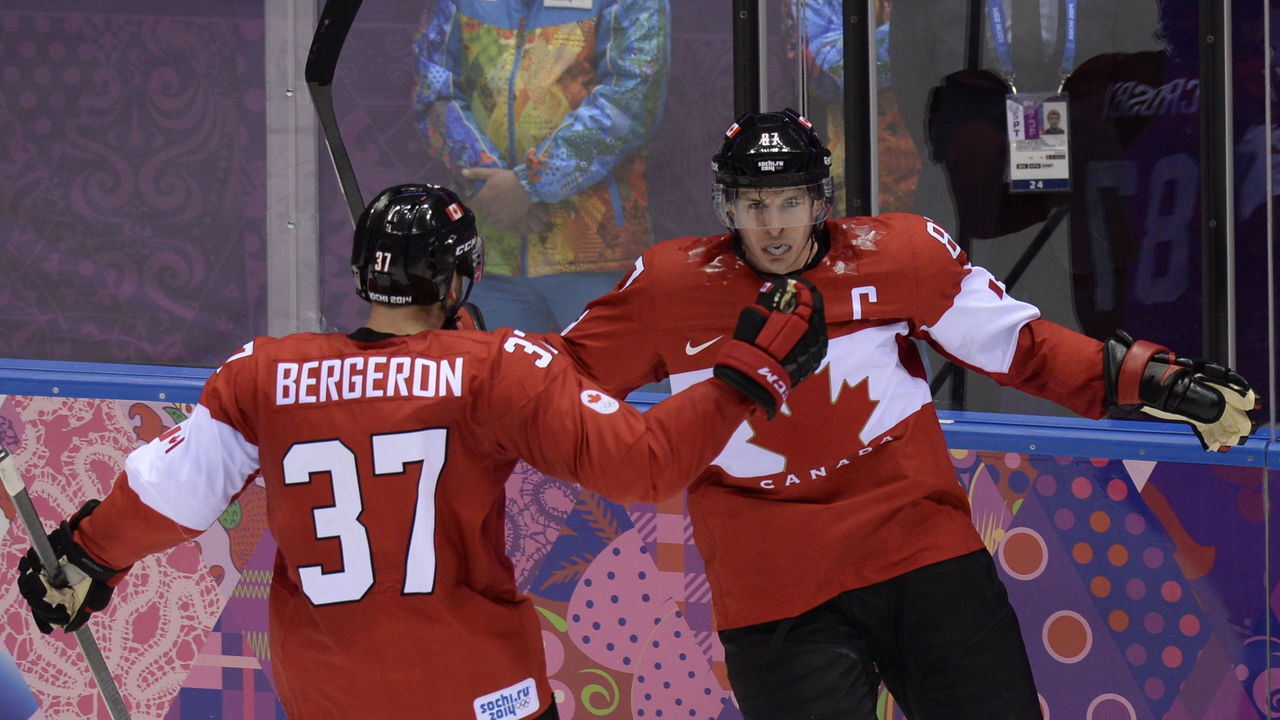 Forwards
| LW | C | RW |
| --- | --- | --- |
| Jonathan Huberdeau (28) | Nathan MacKinnon (26) | Anthony Mantha (27) |
| Brad Marchand (33) | Sidney Crosby (34) | Patrice Bergeron (36) |
| Alexis Lafreniere (20) | Sean Couturier (29)* | Jonathan Marchessault (31) |
| Pierre-Luc Dubois (23) | Phillip Danault (28) | David Perron (33) |
| Alex Killorn (32) | | |
(Ages as of Feb. 4, 2022)
*Couturier was born Arizona but moved to New Brunswick as a child and plays for Canada internationally
Extra: Jonathan Drouin (26)
Team East is loaded up front, specifically down the middle. MacKinnon and Crosby are currently two of the league's top three players, and Couturier and Danault are among the game's best shutdown pivots. The depth at center allows Bergeron to play the wing and remain alongside Crosby, with whom he's dominated on the international stage.
Missed the cut: Anthony Beauvillier (24), Anthony Duclair (26)
Defense
| LD | RD |
| --- | --- |
| Thomas Chabot (25) | Kris Letang (34) |
| Samuel Girard (23) | David Savard (31) |
| Marc-Edouard Vlasic (34) | Noah Dobson (22) |
| Ryan Graves (26) | |
Extra: Philippe Myers (25)
The top pairing is elite, but barring huge strides from youngsters Girard and Dobson, the rest of the blue line could get exposed in a best-on-best tournament.
Missed the cut: Mike Matheson (27)
Goalies
G
Marc-Andre Fleury (37)
Jake Allen (31)
Extra: Corey Crawford (37)
Goaltending is the biggest question mark. How effective will Fleury be in his late 30s? If he's retired or his play has declined by 2022, this team is in trouble unless a young netminder emerges.
Missed the cut: Jonathan Bernier (33)
Team Ontario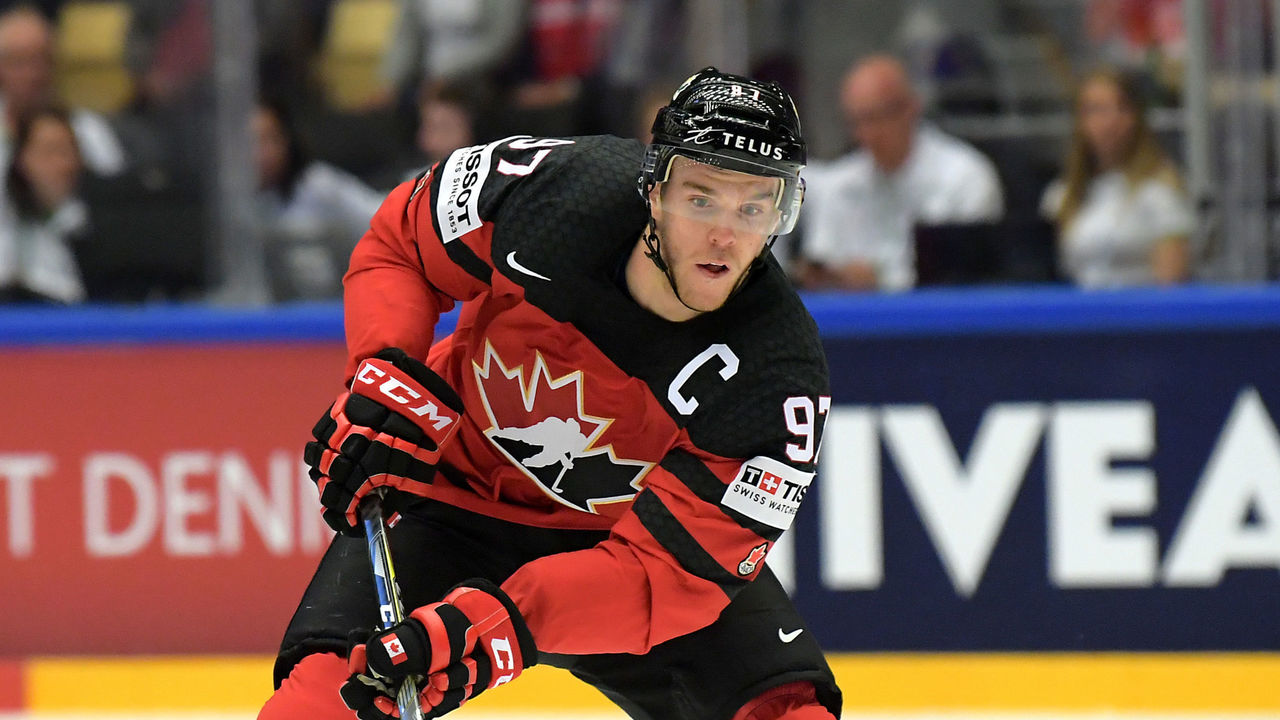 Forwards
| LW | C | RW |
| --- | --- | --- |
| Steven Stamkos (31) | Connor McDavid (25) | Mark Scheifele (28) |
| Travis Konecny (24) | John Tavares (31) | Mitch Marner (24) |
| Sean Monahan (27) | Ryan O'Reilly (30) | Tyler Seguin (30) |
| Logan Couture (32) | Bo Horvat (26) | Tom Wilson (27) |
| | Anthony Cirelli (24) | |
Extra: Claude Giroux (34)
Team Ontario has firepower up and down the lineup. There's so much depth through the middle that five of the squad's eight wingers are actually natural centers. Konecny's spot on this team may raise eyebrows, but he enjoyed a breakout 61-point season with the Flyers this year and has plenty of room to grow. He's skilled, but he also plays a pesky game that would fit well alongside Tavares and Marner. Wilson, meanwhile, boasts a physical presence that remains valuable on the international stage.
Missed the cut: Robert Thomas (22), Matt Duchene (31), Nazem Kadri (31)
Defense
| LD | RD |
| --- | --- |
| Alex Pietrangelo (32) | Dougie Hamilton (28) |
| Darnell Nurse (27) | Aaron Ekblad (25) |
| Jake Muzzin (32) | Drew Doughty (32) |
| | Ryan Ellis (31) |
Extra: Mark Giordano (38)
The depth on the back end is also extraordinary. Unfortunately for Team Ontario, most top blue-liners shoot right, which forces Pietrangelo to play on his off side and helps lefties Nurse, Muzzin, and Giordano earn spots on the team. At 38, Gio would be lucky to see any action, but his handedness was the tiebreaker over Brent Burns, who showed steep signs of decline this season.
Missed the cut: Burns (36), P.K. Subban (32), Vince Dunn (25)
Goalies
G
Jordan Binnington (28)
MacKenzie Blackwood (25)
Extra: Matt Murray (27)
Ontario's goaltending should hold up well. Binnington and Murray are both proven big-game performers, while Blackwood is one of the league's better young puck-stoppers.
Missed the cut: Cam Talbot (34)
Team West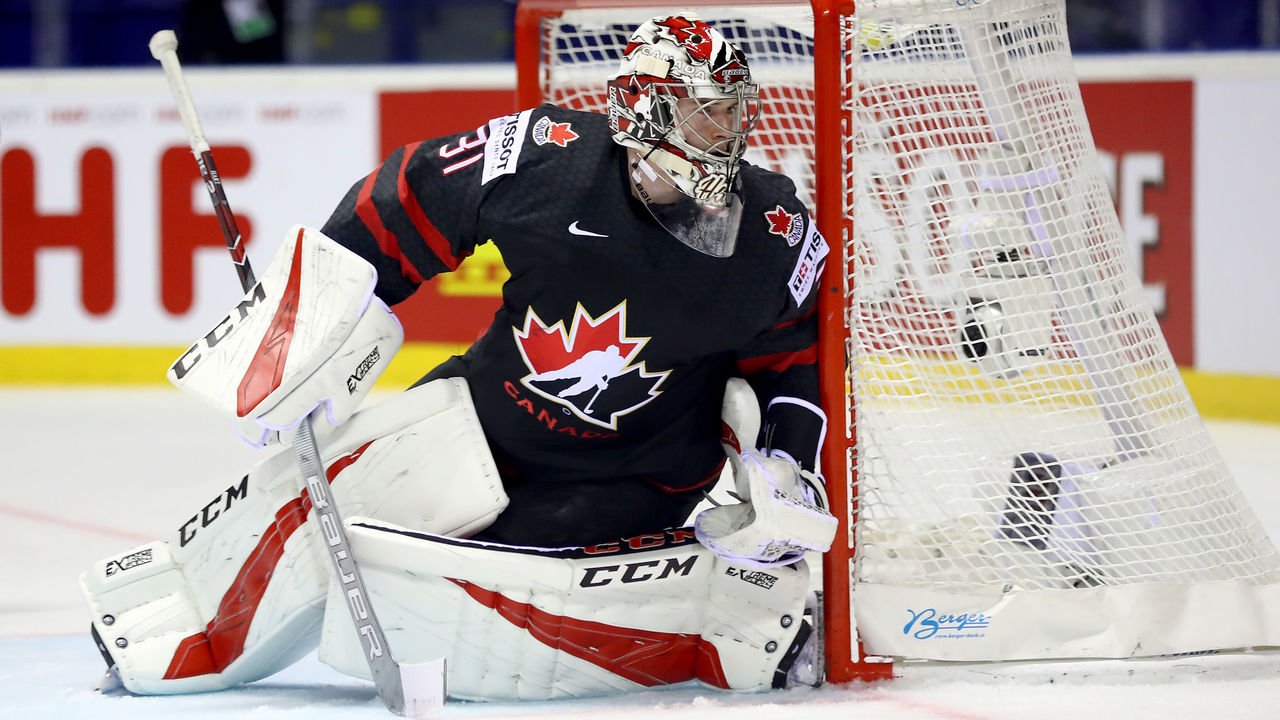 Forwards
| LW | C | RW |
| --- | --- | --- |
| Taylor Hall (30) | Brayden Point (25) | Mark Stone (29) |
| Evander Kane (30) | Mathew Barzal (24) | Brendan Gallagher (29) |
| Ryan Nugent-Hopkins (28) | Ryan Getzlaf (36) | Brayden Schenn (30) |
| Jaden Schwartz (29) | Jonathan Toews (33) | Sam Reinhart (26) |
| Jake DeBrusk (25) | | |
Extra: Jamie Benn (32)
This is an extremely well-rounded group of two-way forwards from top to bottom. Getzlaf and/or Toews could potentially be replaced by one of the younger options who just missed the cut, but the veterans are aging gracefully, and their experience on the international stage would be extremely valuable.
Missed the cut: Cody Glass (22), Kirby Dach (21), Ryan Johansen (29)
Defense
| LD | RD |
| --- | --- |
| Shea Theodore (26) | Jared Spurgeon (32) |
| Morgan Rielly (27) | Cale Makar (23) |
| Josh Morrissey (26) | Colton Parayko (28) |
| | Shea Weber (36) |
Extra: Matt Dumba (27)
Canada's best defensemen are from out West, and unlike Ontario, there's a nice lefty-righty split. It's entirely possible that four or five of these players make the country's actual Olympic team in 2022. You could make an argument that any of the three pairings are the best. Spurgeon's inclusion may surprise because he doesn't get a ton of national recognition, but he's one of the league's most underrated blue-liners.
Missed the cut: Duncan Keith (38), Ryan Pulock (27), Devon Toews (27)
Goalies
G
Carter Hart (23)
Carey Price (34)
Extra: Darcy Kuemper (31)
A passing of the torch? Price was virtually unbeatable for Canada at the 2014 Olympics and the 2016 World Cup, but his reign as the game's best goalie is nearing an end if it's not already over. Hart, meanwhile, has the makings of a future Vezina Trophy winner.
Missed the cut: Tristan Jarry (26), Braden Holtby (32)
Picking a winner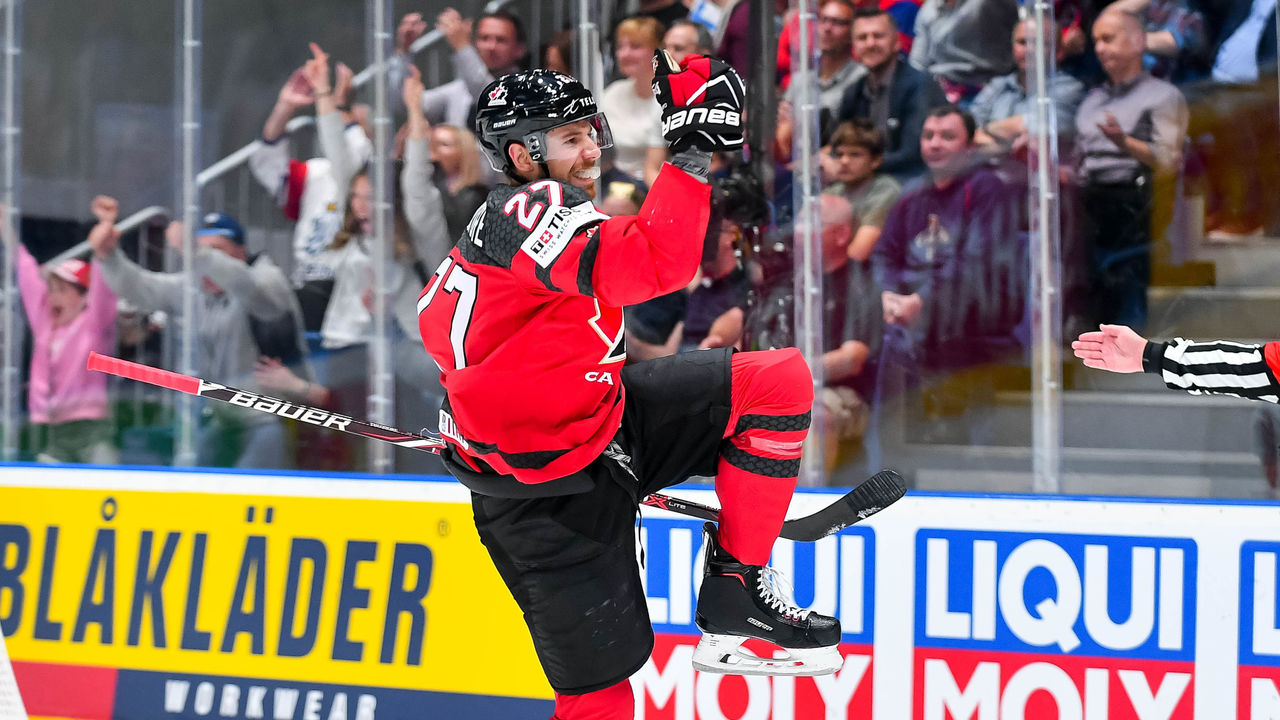 Team East has so much high-end talent up front but lacks the depth to compete with Team Ontario and Team West, making this a two-horse race.
Both Ontario and West would be legitimate gold-medal contenders in the 2022 Olympics. Picking one roster over the other is difficult, though there's really no wrong answer.
Ontario has the better forward group. There's more dynamic, game-breaking talent, more depth, and more versatility. West's forwards aren't far behind. It boasts four solid lines filled with reliable two-way stars but lacks Ontario's offensive punch.
Both blue lines are impressive, but Team West gets the edge here. It's a younger group that should develop nicely over the next 19 months. The lefty-righty split is a big advantage, too. While the right side of each blue line is pretty even, the West has a huge advantage on the left side with Theodore, Rielly, and Morrissey.
Team West would also be favored between the pipes. While Binnington is solid, he came back down to earth this season after his miraculous run a year ago. Hart has far more upside and should be a better goalie by the time this tournament rolls around.
So, we're giving Team West the nod here. Team Ontario is flashier and more dynamic, but Team West would be incredibly difficult to play against. After all, defense wins championships - and gold medals.