2019 NFL Draft prospect rankings: Safeties
Don Juan Moore / Getty Images Sport / Getty
Here, theScore's Mike Alessandrini and Dan Wilkins break down the top prospects in the upcoming 2019 NFL Draft with position-by-position rankings and an overall top 50 big board.
Top 50
QB | RB | WR | TE | OT | iOL
EDGE | DL | LB | CB | S
Safeties
1. Nasir Adderley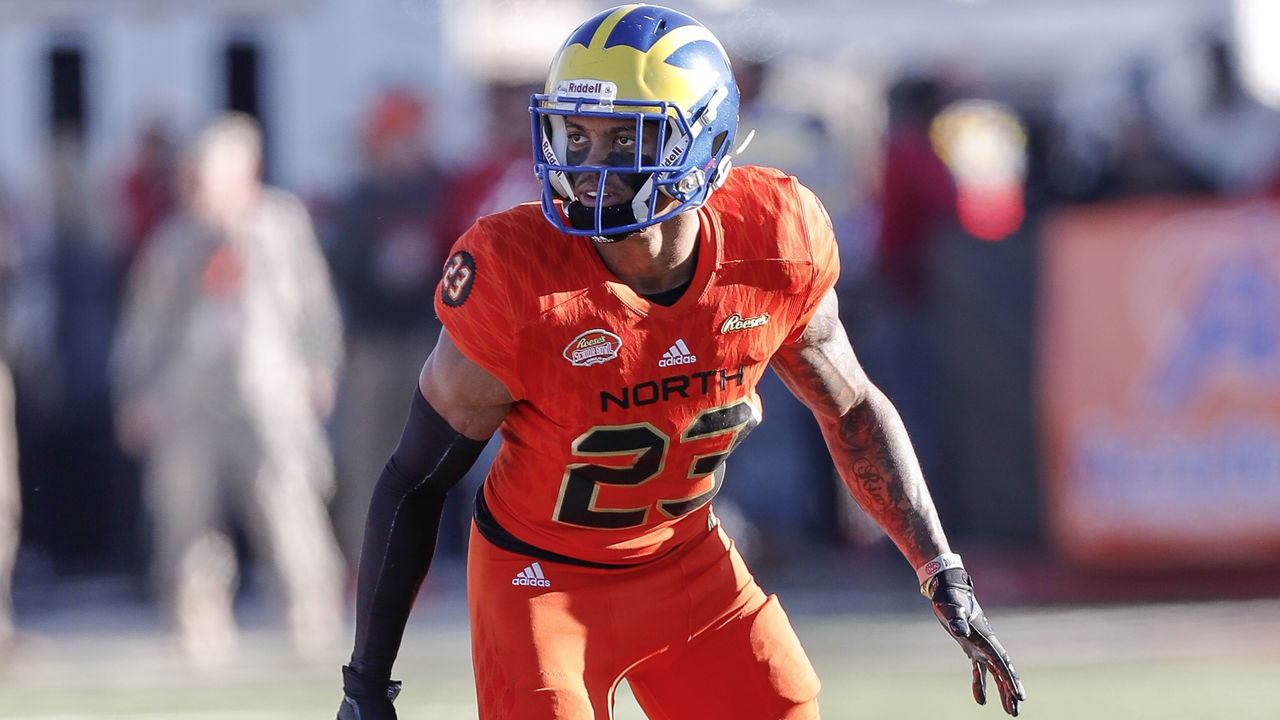 School: Delaware
Height: 6-0
Weight: 206 lbs
Strengths
Good athlete with movement ability that will translate
Phenomenal sideline-to-sideline range
Makes some truly incredible plays, ball skills to high-point
Flies downhill and drops the hammer to show physicality
Delivers big hits to any blockers he meets in box
High-level production - nine interceptions in last two years
Led all safeties with a 1.3 passer rating against in 2018 (PFF)
Weaknesses
Played against lower levels of competition
Doesn't have body to match physical play style
Will need more discipline in coverage
Bottom line
Adderley is the rare Division II prospect who's earning Day 1 buzz, and it's not hard to see why. With the athleticism and instincts to cover sideline to sideline, and some ridiculous ball skills to convert opportunities into turnovers, the Delaware standout profiles as an impact single-high safety. He can deliver big hits in the running game and in coverage to separate receivers from the ball. The jump in competition will be significant, but Adderley is a potential game-changer on the back end.
2. Chauncey Gardner-Johnson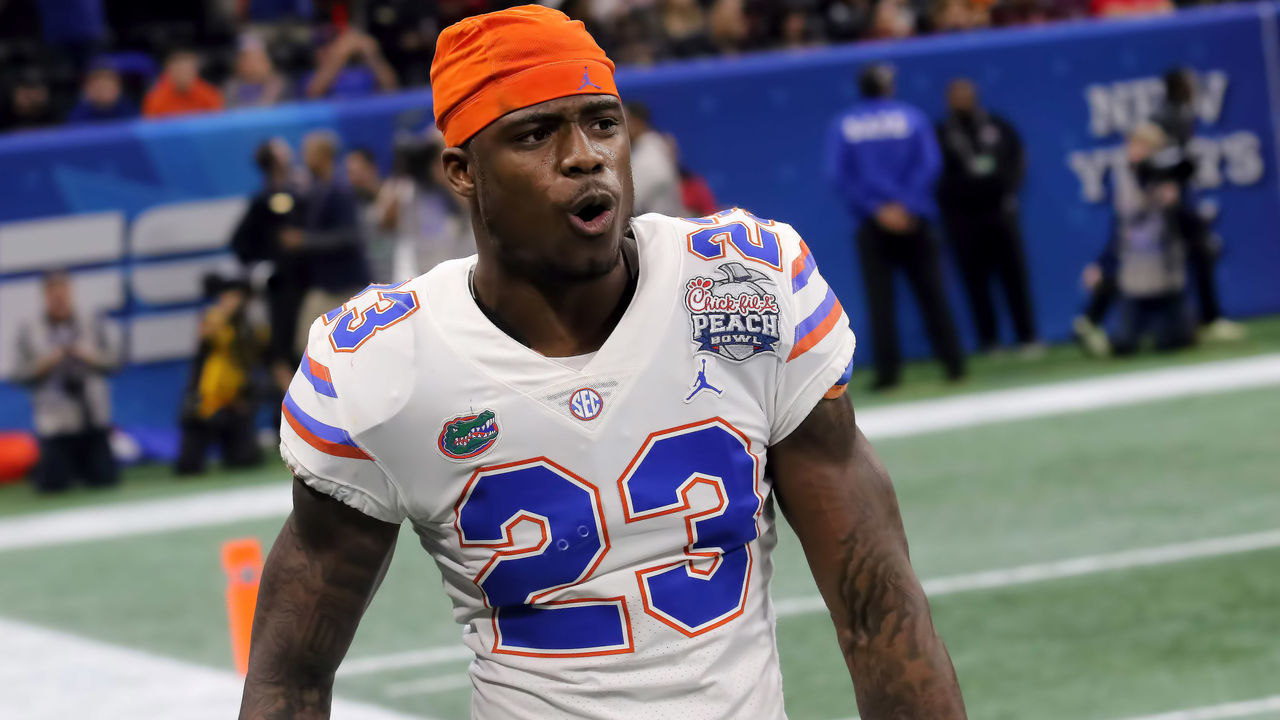 School: Florida
Height: 5-11
Weight: 210 lbs
Strengths
Strong athletic profile with impressive traits across the board
Fantastic speed and range as deep coverage safety
Ball skills to make plays on passes up for grabs
Will dish out some violent hits coming downhill
Has ability to rotate down and match up with receivers out of slot
Short-area quickness to mirror opponent at top of routes
Weaknesses
Won't fight through traffic to find ball carrier
Needs to wrap up more consistently in open field
Bottom line
Gardner-Johnson would be a fantastic prospect in any era, but particularly so for today's game. Having played, and thrived, as both a single-high safety and a nickel corner, he brings the versatility to move around and contribute in a number of ways. The Florida standout will be a major chess piece for any defense in pass coverage.
3. Juan Thornhill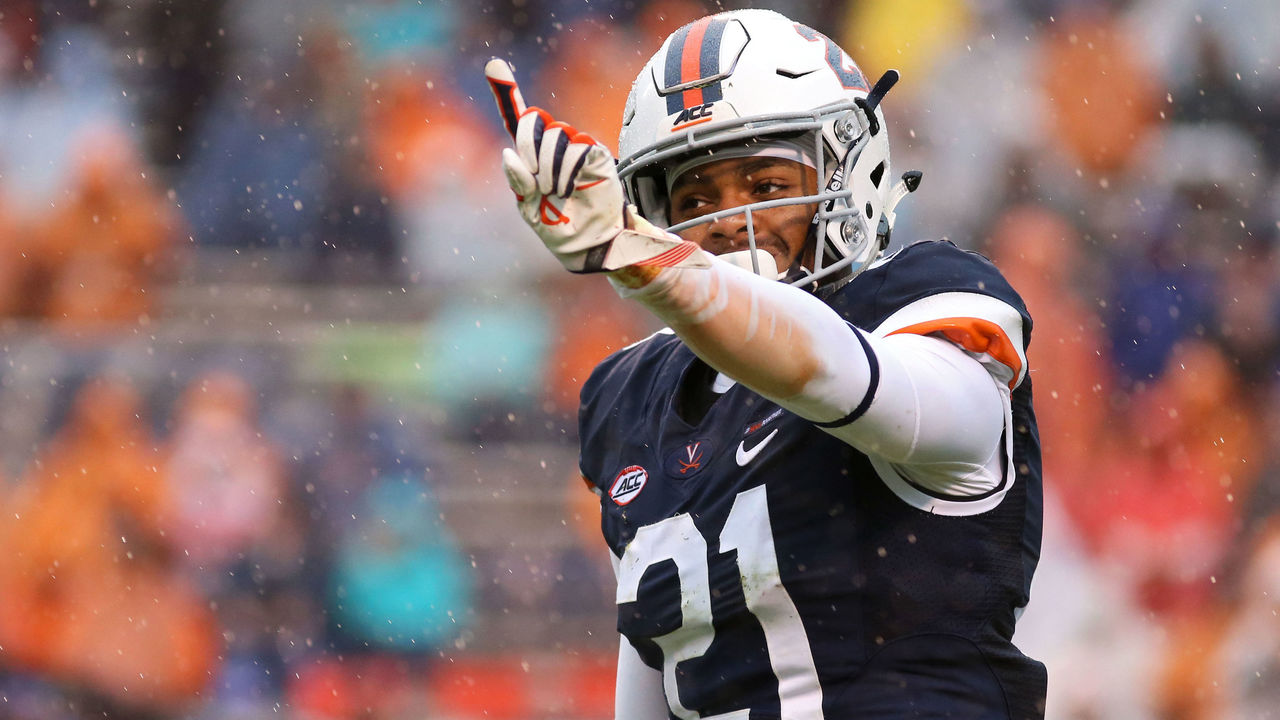 School: Virginia
Height: 6-0
Weight: 205 lbs
Strengths
Elite athlete with high-end speed and explosiveness
Fluid hips in coverage drops and transitions
Great ball skills and tracking ability downfield
Instincts most evident in zone with understanding of route concepts
Experience as cornerback helped develop man-coverage skills
Takes good angles in pursuit of ball carrier
Impressive production in senior season - six interceptions, 98 tackles
Weaknesses
Too many low tackles leave him vulnerable to misses
Will get stuck on blocks when working in box
Still new to safety position
Bottom line
Thornhill's greatest contributions will come as a deep safety, where his range, instincts, and ball skills should help him become an impact cover man over the top. As a former cornerback who has skills in man coverage, though, he can also rotate down and cover the slot against receivers or tight ends. That versatility is crucial in the modern game. He needs to finish more consistently as a run defender but there's upside for plus-value in that area of his game, too.
4. Darnell Savage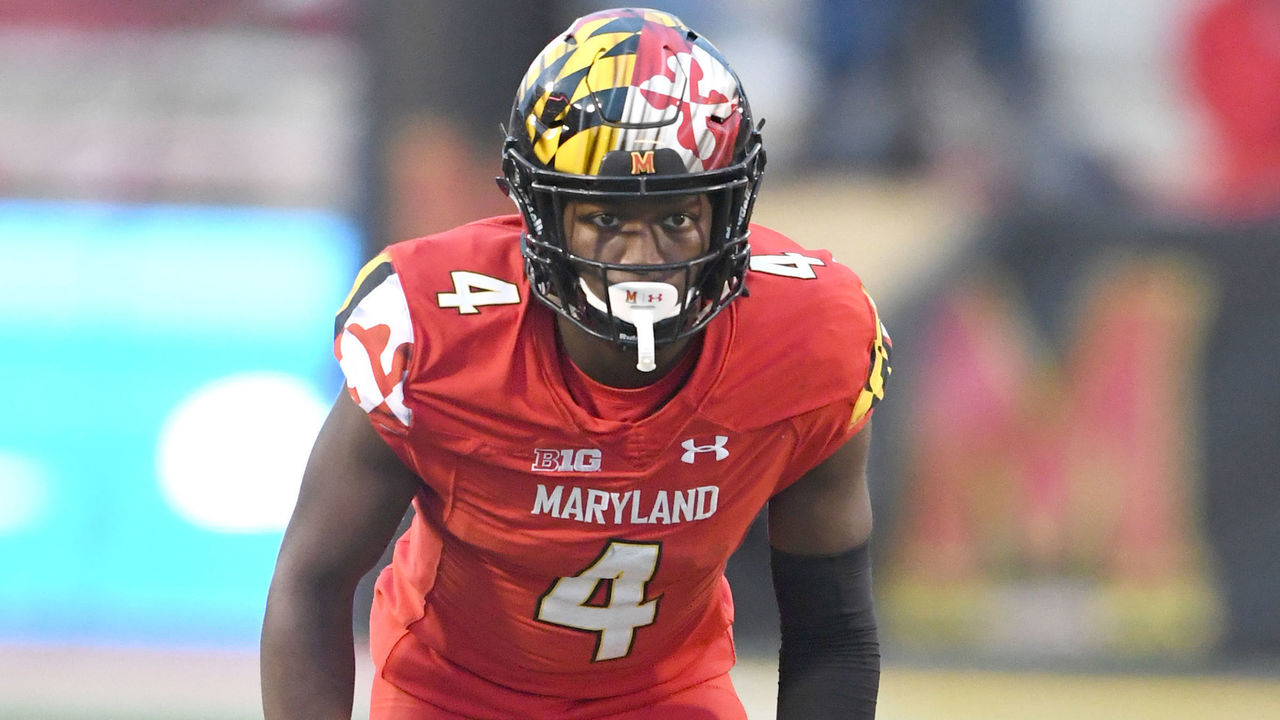 School: Maryland
Height: 5-11
Weight: 198 lbs
Strengths
Great athlete who can play all over
Phenomenal instincts in coverage and against run
Playmaker with range and ball skills in passing game
Fast in pursuit and takes good angles to ball
Picks up speed coming downhill and delivers some big hits
Can roll down and match up against receivers in slot
Weaknesses
Undersized for safety position
Play strength is lacking
Will struggle against big targets in man-to-man situations
Tackle efficiency suffers without full-speed approach
Not able to get off blocks in run game
Bottom line
One of several phenomenal athletes in this safety class, Savage is an incredibly interesting, high-ceiling prospect. His ability to make an impact in coverage - either as an instinctual zone defender or split out in man coverage - gives him the opportunity to move around into various roles. Size is a factor here, but he can be a productive run defender flying downhill with some speed behind him.
5. Deionte Thompson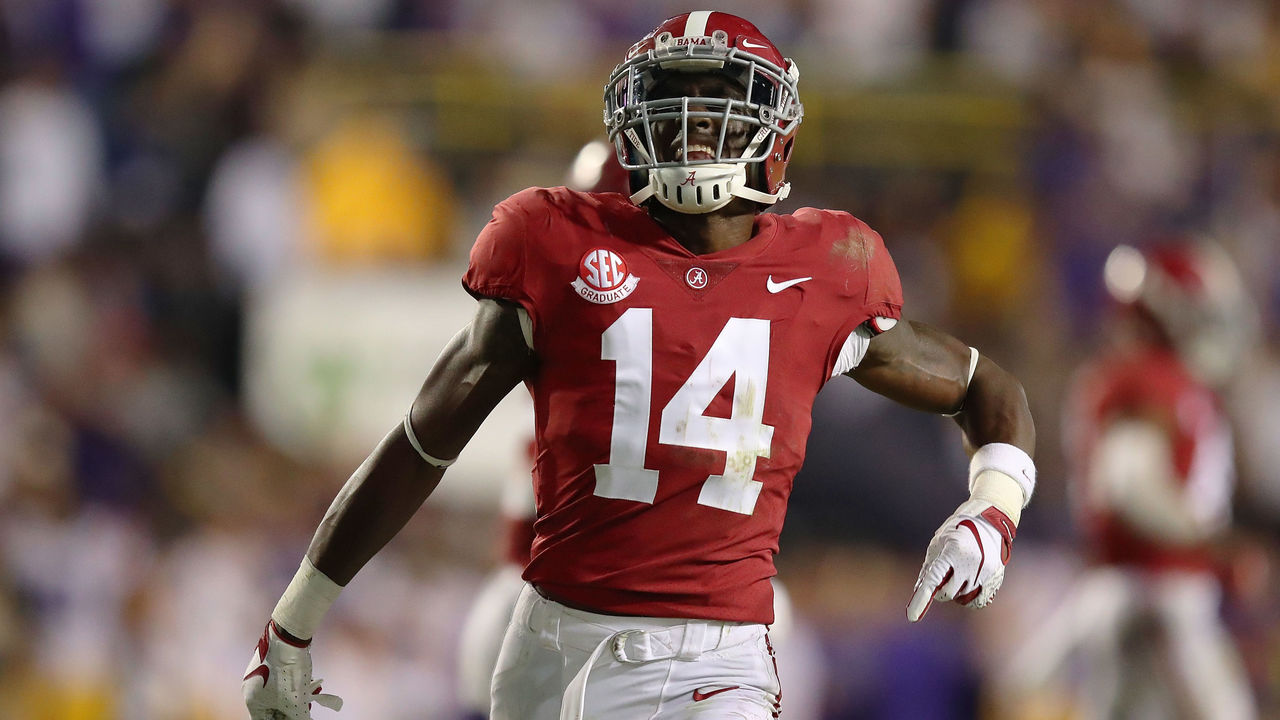 School: Alabama
Height: 6-1
Weight: 195 lbs
Strengths
Rangy single-high safety
Burst and speed to go sideline to sideline or fly downhill
Processes play well and makes great breaks on throws
Feel for how routes are developing in front of him
Ball skills to turn reads into turnovers
Physicality to step up and make plays in running game
Weaknesses
Thin frame a concern for physical play style
Questions about athleticism went unanswered without predraft testing
Takes some poor angles to ball and doesn't finish consistently
Won't have versatility to rotate down and line up in man coverage
Bottom line
Thompson's most impressive trait is his sideline-to-sideline range from a single-high safety spot. Having a player who processes the passing game so well from the back end is a major advantage in an increasingly pass-heavy league, so the Alabama standout should have an important role on a defense from Day 1. His physical style creates somewhat of a concern given his slight frame, and he'll need to clean up the pursuit angles and overall tackling efficiency if he's to maximize his value.
6. Taylor Rapp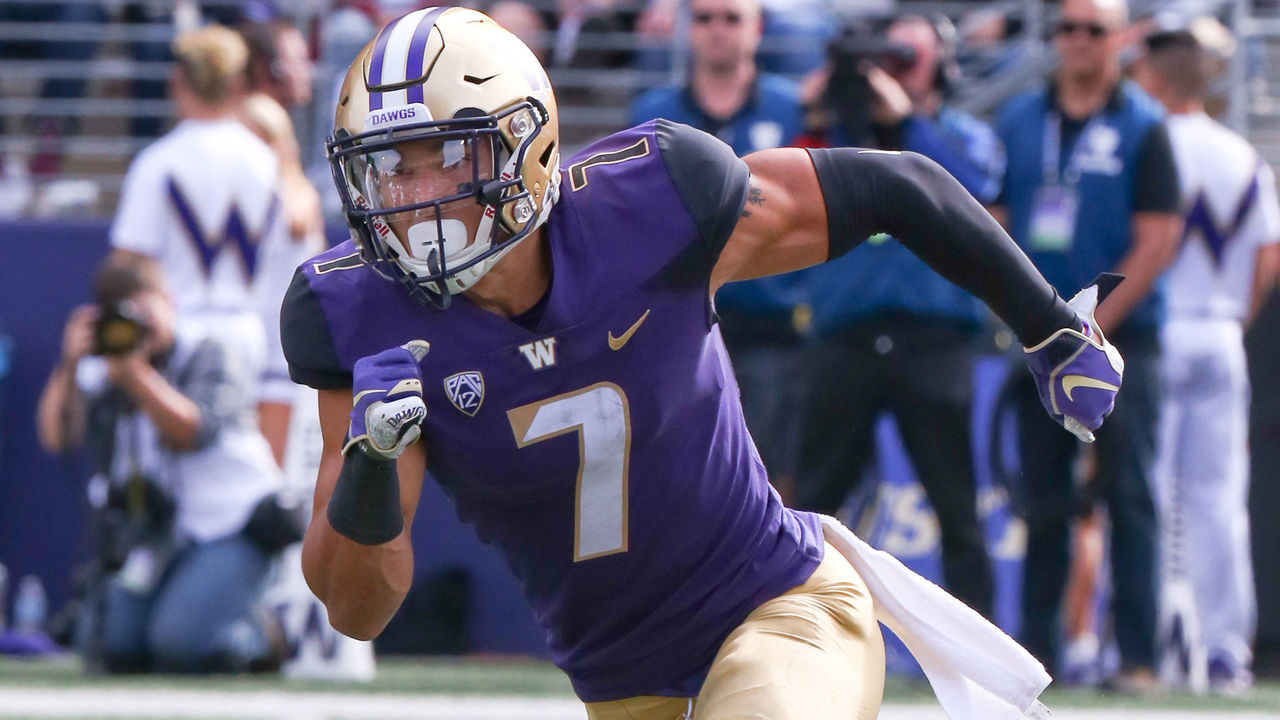 School: Washington
Height: 6-0
Weight: 208 lbs
Strengths
Physical and highly efficient tackler
Consistently comes to balance and gets himself in best position to make tackle
Great closing speed and angles in pursuit
Good ball skills
Weaknesses
Lacks speed and range to play as single-high coverage safety
Short-area quicks don't translate to stickiness in man coverage
Box-exclusive role as short-zone safety minimizes value
Bottom line
One of the best tacklers in this class, Rapp shows phenomenal pursuit and an ability to finish, and he should be an impact run defender from the moment he steps onto an NFL field. Athleticism limits his upside in coverage, though, as he won't offer much in terms of deep coverage or man-to-man responsibilities against tight ends. If he has an every-down role, Rapp's contributions in the passing game will likely have to come as a short-zone defender who brings added value as a blitzer.
7. Johnathan Abram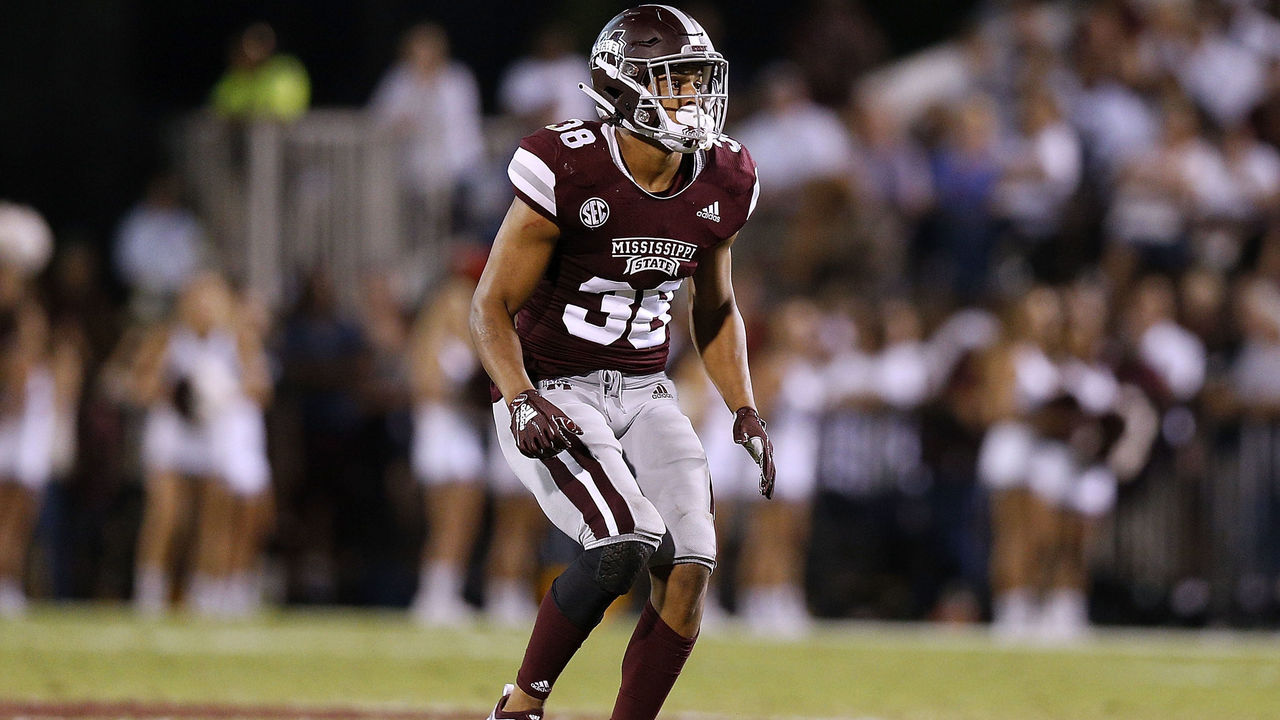 School: Mississippi State
Height: 5-11
Weight: 205 lbs
Strengths
In-the-box thumper who plays with nasty demeanor
Good play recognition against run and gets downhill in a flash
Speed in pursuit and physicality to finish
Shows some upside as underneath zone defender
Brings added value as explosive blitzer from second level
Motor never stops
Weaknesses
Likely limited to box safety role in NFL
Can struggle to shed blocks in run game
Doesn't have fluidity for man-to-man or coverage
Needs to come to balance more often to avoid missed tackles
Bottom line
A potentially dominant run defender at the next level, Abram is a tone-setter who wins with play recognition, pursuit speed, and an ability to deliver some punishing hits on the ball carrier. While there's still value in such a player, especially one who can be reasonably expected to serve as a team leader, box-specific roles just aren't as necessary in today's game. Abram won't provide much in terms of coverage, so his third-down responsibilities will likely involve short-zone responsibilities and the occasional blitz opportunity from the second level.
Other notable prospects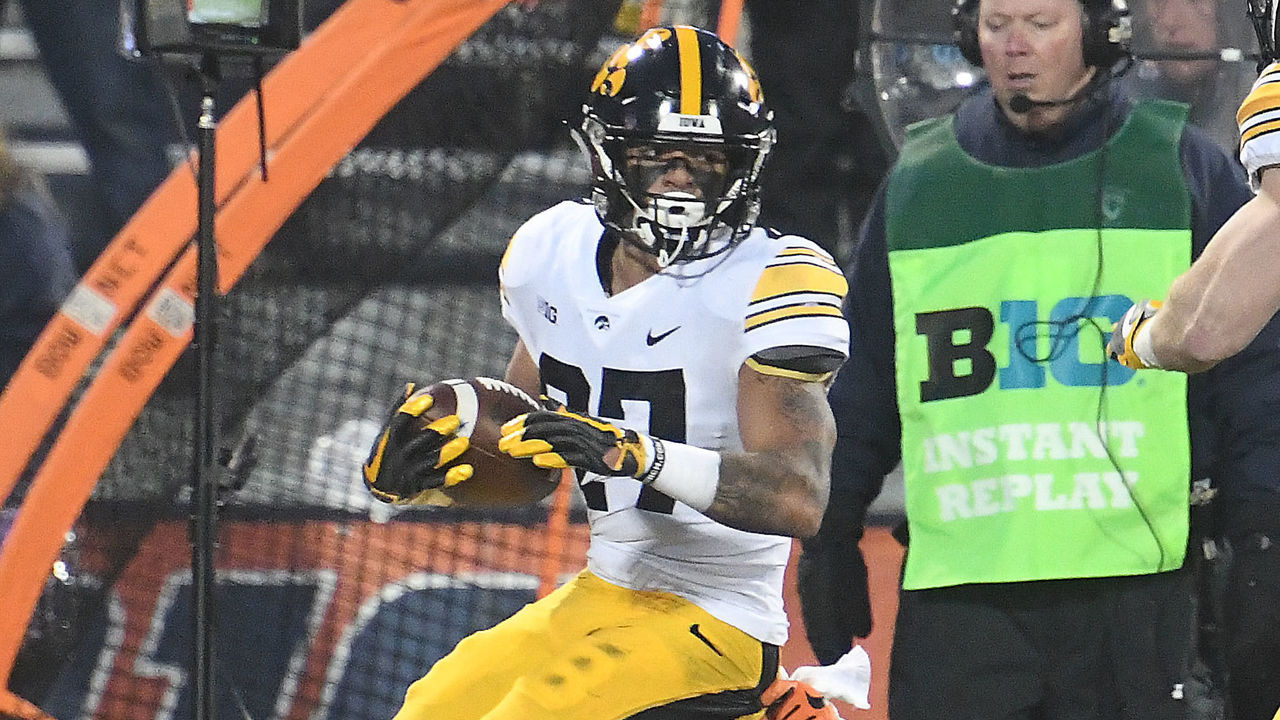 Amani Hooker (Iowa)
Marquise Blair (Utah)
Mike Edwards (Kentucky)
Comments
✕
2019 NFL Draft prospect rankings: Safeties
  Got something to say? Leave a comment below!