2019 NFL Draft prospect rankings: Linebackers
Here, theScore's Mike Alessandrini and Dan Wilkins break down the top prospects in the upcoming 2019 NFL Draft with position-by-position rankings and an overall top 50 big board.
Top 50
QB | RB | WR | TE | OT | iOL
EDGE | DL | LB | CB | S
Linebackers
1. Devin Bush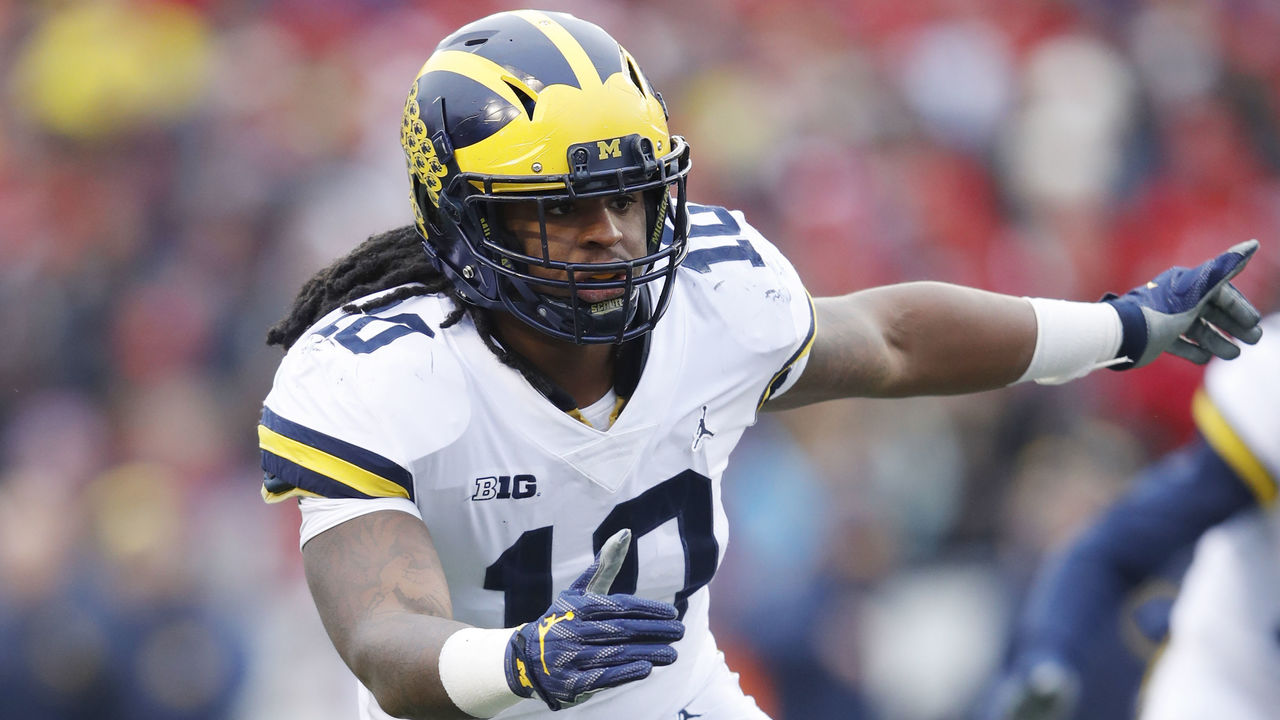 School: Michigan
Height: 5-11
Weight: 234 lbs
Strengths
All elements of elite athletic score appear on field
Excellent pursuit speed and angles for unlimited range
Instincts to quickly diagnose a play and take off
Shows ability to work through traffic, take on blockers, and shed to make a play
Good feel for zone coverage and has athletic ability to run with backs and tight ends
Effective and productive when used as a blitzer
Weaknesses
Doesn't have tackle production of typical top linebacker prospects
Missed tackles need to be cleaned up
Size will limit his position fits in NFL
Bottom line
Bush is a little small by league standards, and he'll need to clean up the occasional missed tackle. That's about where the list of potential concerns stops. With an elite athletic profile, instincts, an ability to drop into coverage, and better-than-expected proficiency taking on blocks and working through traffic in run defense, Bush is the perfect every-down linebacker for today's NFL. His size may limit him to a weakside role where he can be kept clean to run and chase, but there's value in that and he could be among the league's best.
2. Devin White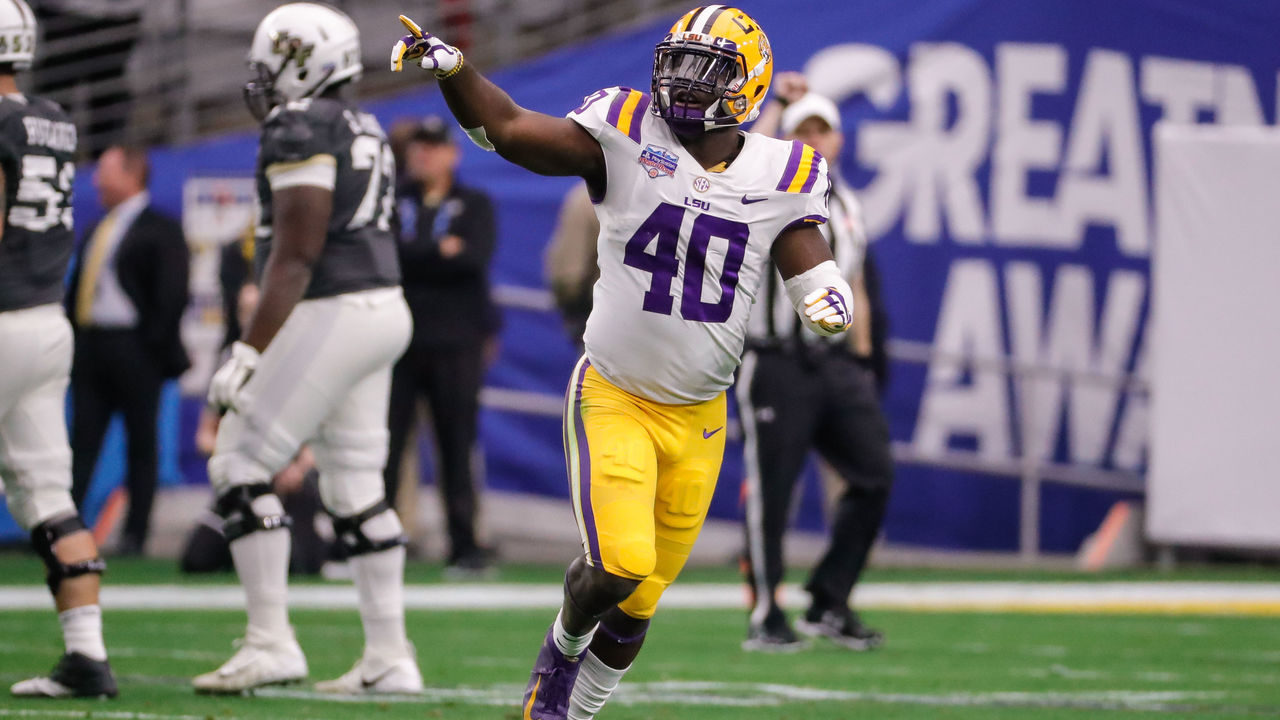 School: LSU
Height: 6-0
Weight: 237 lbs
Strengths
Elite speed, explosiveness, and change-of-direction
Speed translates to field with pursuit burst and sideline-to-sideline range
Explodes downhill and flies through gaps to make plays in backfield
Athleticism gives him potential to stick with tight ends and backs in pass coverage
Effective blitzer from second level
Looks to rip ball out for turnovers
Incredible production over last two years (256 tackles)
Weaknesses
Has difficulty shedding blocks when linemen get hands on him
Misses too many tackles going for big hit rather than wrapping up
Still developing instincts to make quick reads
No real production in coverage
Bottom line
Often the most impressive player in the SEC, White put up some remarkable numbers at LSU. His elite athleticism shows up all over his tape, and he is an absolute missile flying sideline-to-sideline and downhill from the second level. Improving at shedding blocks and wrapping up to finish tackles would round out his already stellar game, and he's certainly doesn't lack the physicality to do so.
3. Blake Cashman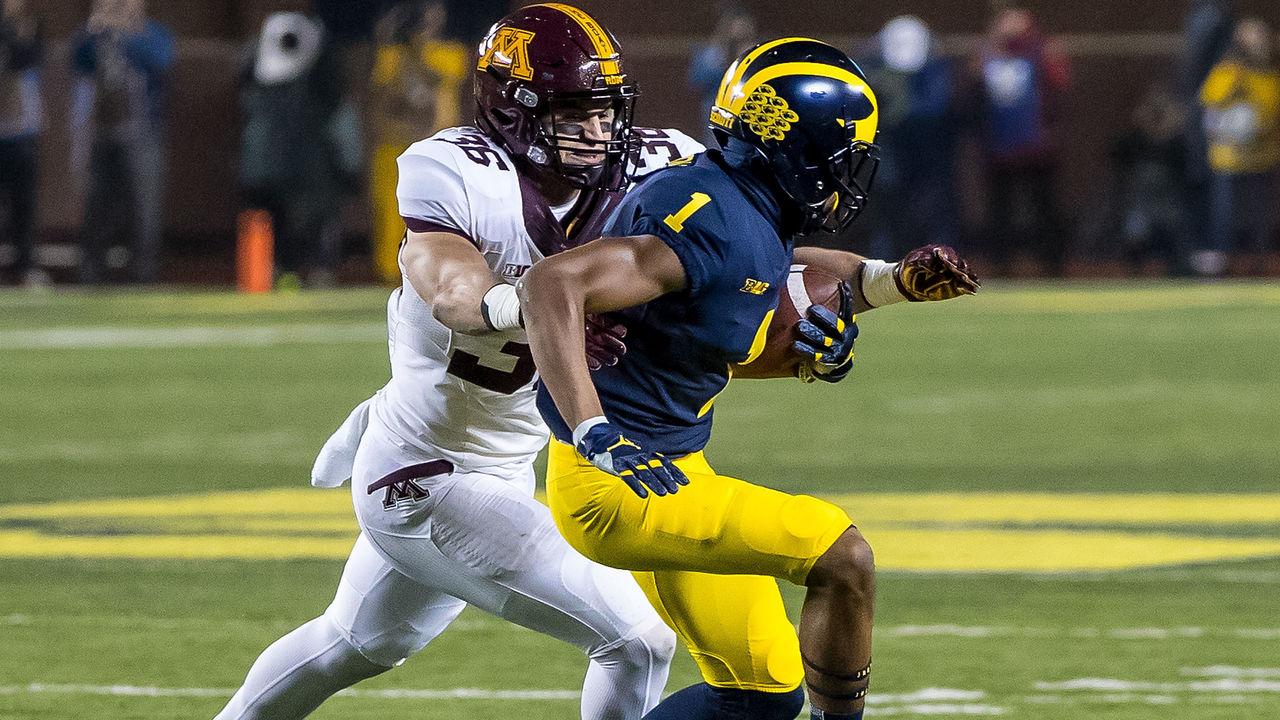 School: Minnesota
Height: 6-1
Weight: 237 lbs
Strengths
Fantastic athletic scores across board
Good speed and angles make him particularly effective flowing to sideline
Reliable wrap-up tackler who rarely comes up empty
Can work through traffic at line and find ball carrier
Greats instincts both against run and in coverage
Fluid in coverage drops and shows comfort with zone
Weaknesses
Size will be more of an issue in NFL
Not an overly physical player
Lack of length makes it difficult to take on and shed blocks
Will be limited to linebacker roles that keep him clean and highlight his athleticism
Bottom line
Cashman was one of the more interesting stories of the combine. Flying under the radar because of his frame, the Minnesota product turned heads by posting an impressive profile of speed, explosiveness, and short-area quickness. As it turns out, those abilities all show up on tape, too. The lack of size and physicality limit his ability to take on blockers in the run game, but he's an extremely reliable tackler whose athleticism, pursuit, and coverage skills could make him a major addition to any defense on the weak side.
4. Mack Wilson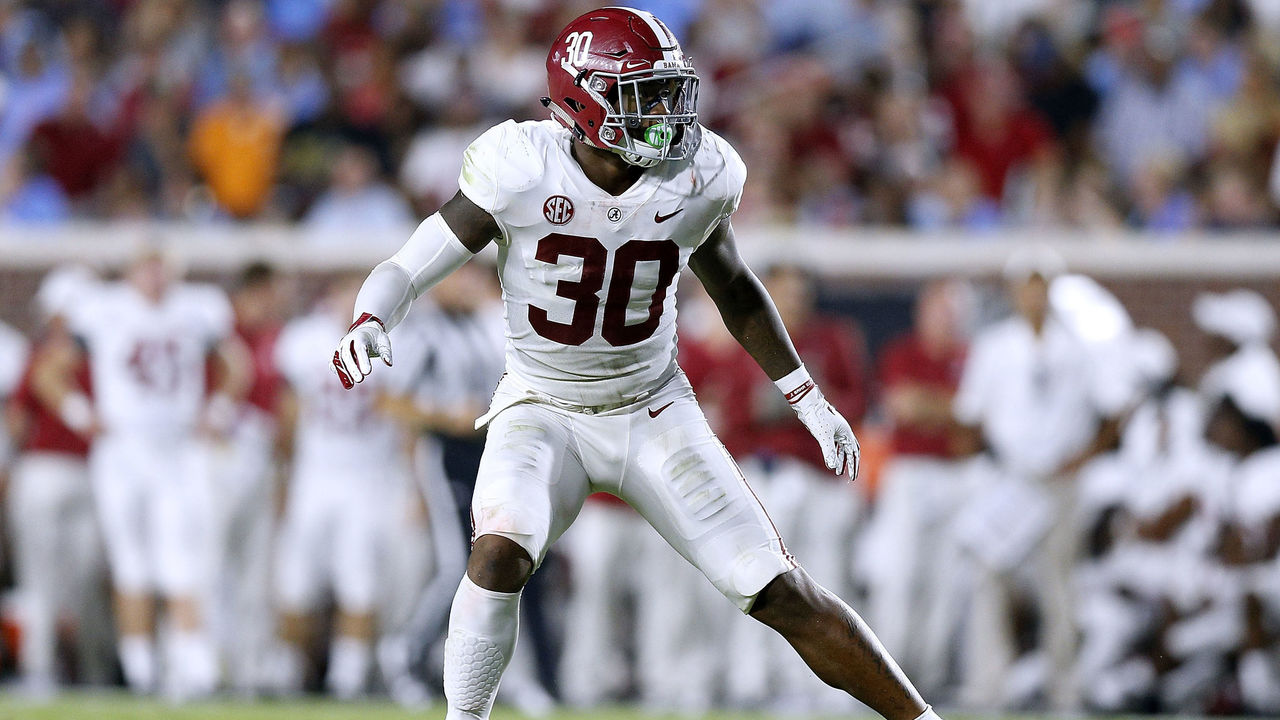 School: Alabama
Height: 6-1
Weight: 240 lbs
Strengths
Good hand usage when taking on blockers in running game
Locates ball carrier and shows ability to stack and shed block to make a play
Fairly reliable tackler when in position
Comfortable and effective dropping into coverage and has ball skills
Can make an impact as a blitzer from second level
Weaknesses
Average athleticism
Never contributed much as a downhill player with splash plays against run
Must learn to diagnose plays and attack more quickly
Only one season as a full-time starter
Bottom line
Alabama seems to send a highly regarded linebacker prospect to the NFL every year. Wilson is the latest, as he's a physical middle-of-the-field presence who can tackle and drop into coverage. Teams would probably like to see him establish more of a downhill play style, but instincts for which could come as he continues to gain experience, having only started the one year in Tuscaloosa.
5. Ben Burr-Kirven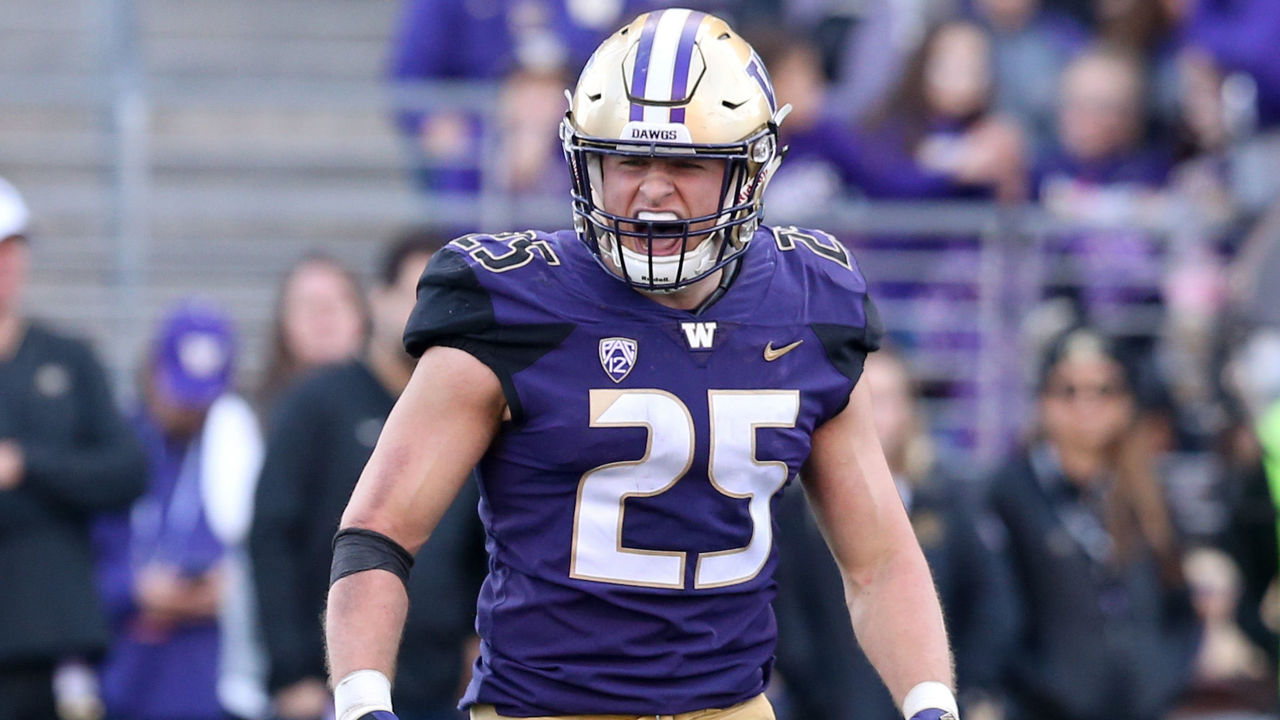 School: Washington
Height: 6-0
Weight: 230 lbs
Strengths
Explosive athlete with pursuit speed and sideline-to-sideline range
Great change-of-direction ability
Diagnoses plays quickly, flies downhill, and is more physical than expected
Locates ball well and has a feel for navigating through traffic at line
Good instincts in pass coverage
Can flip his hips and run with backs and tight ends
Incredible production as a senior highlighted by an NCAA-leading 176 tackles
Weaknesses
Size will always put him at a physical disadvantage
Doesn't have play strength to take on linemen
Could be limited to a sub-package role
Bottom line
A significantly undersized linebacker, Burr-Kirven will face his share of doubters transitioning to the NFL. He'll never be a downhill thumper in the middle of the field, but he doesn't have to be, either. Some outstanding athletic movement traits, as confirmed by his combine performance, show up both in his sideline-to-sideline pursuit and when dropping back in coverage. And while it's tough to project it translating against bigger, stronger competition, he's also pretty physical for his size. Burr-Kirven could be a steal if size concerns push him too far down draft boards.
6. Germaine Pratt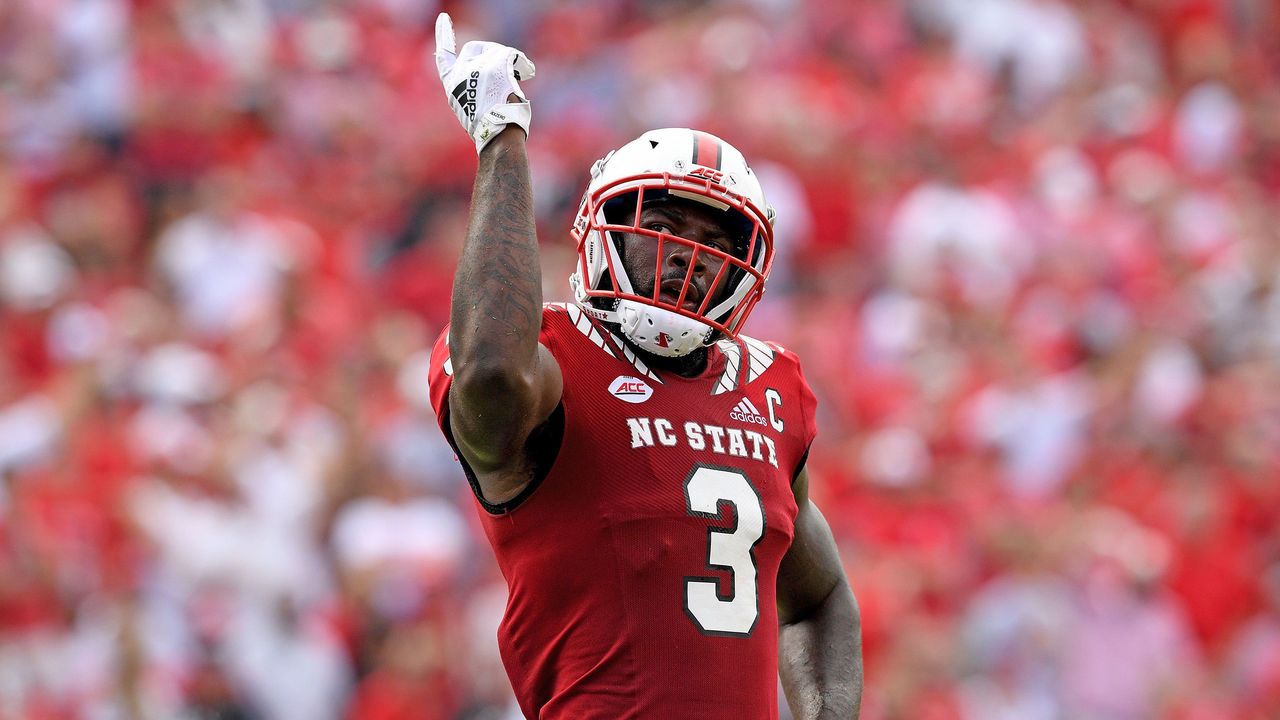 School: NC State
Height: 6-3
Weight: 240 lbs
Strengths
Solid frame and athletic profile
Great pursuit speed
Great wrap-up tackler who's constantly finishing plays when in position
Proven coverage ability either dropping back or lining up over slot
Brings value with blitzes coming from second level
Weaknesses
Must improve approach and technique in taking on blocks
Often a step slow in making reads and getting downhill
Lacks short-area quickness
Bottom line
Pratt is a highly productive college linebacker who profiles as a weak-side player in the NFL. He'll need to improve his ability to work through and shed blocks, and the instincts are still a work in progress, but that should come with more seasoning. Having only played two years at linebacker after transitioning from safety, Pratt is still relatively new to the position. With pursuit speed, the ability to consistently wrap up, and third-down upside both in coverage and as a pass-rusher, he could quickly settle into a valuable full-time role.
7. Te'Von Coney
School: Notre Dame
Height: 6-1
Weight: 234 lbs
Strengths
Quickly diagnoses plays, makes reads, and takes off
Can stack and shed blocks and find ball as a run defender
Sound tackler who rarely misses
Good feel for zone coverages and how route concepts develop
Can make an impact as a blitzer
Weaknesses
Below-average pursuit speed limits range
Doesn't have smooth change-of-direction ability
Will have trouble sticking with quicker tight ends and backs in man coverage
Bottom line
Coney doesn't exactly fit the modern linebacker mold, making his presence felt more against the run than anything else. There's certainly still space for such a player, and particularly one with his instincts, stack-and-shed ability, and tackling efficiency. But with athleticism limiting his impact in coverage, and thus making three-down duties unlikely, the upside is relatively limited.
8. Vosean Joseph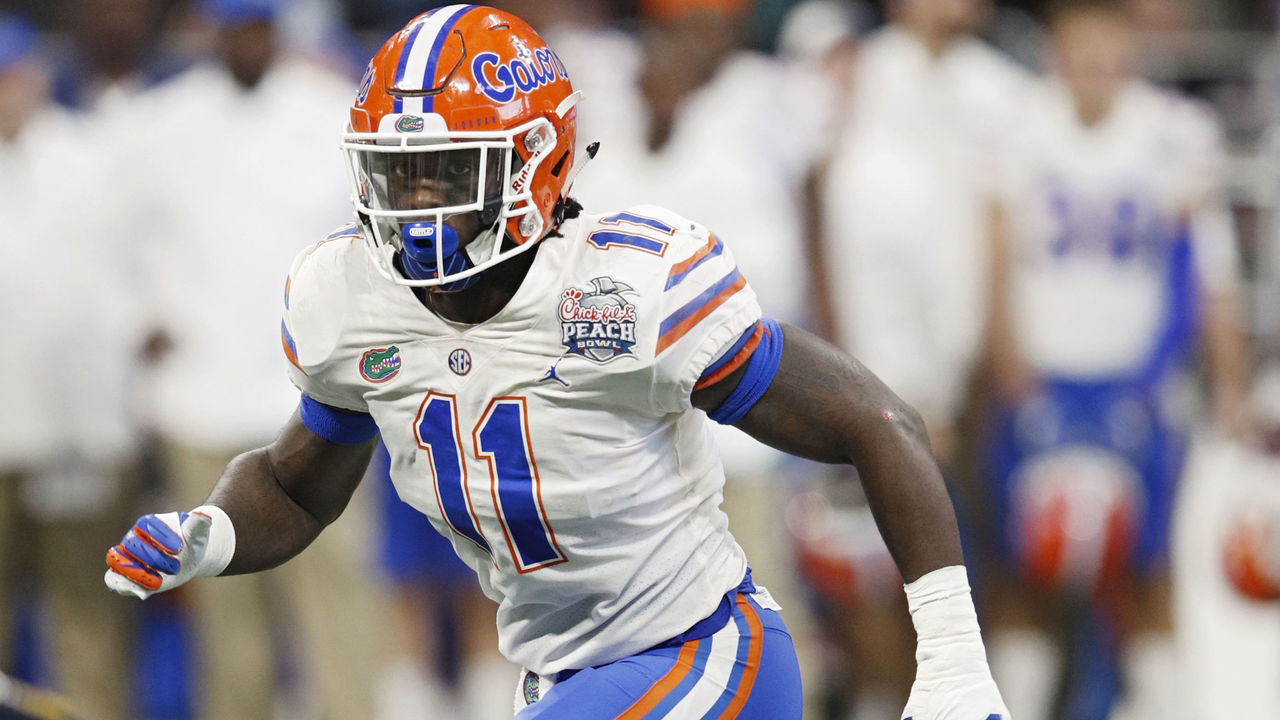 School: Florida
Height: 6-2
Weight: 230 lbs
Strengths
Big-play machine who can make an impact in numerous ways
Shoots gaps to make tackles for loss in backfield
Shows pursuit speed with range that extends to sideline
Productive pass-rusher either coming from second level or rotating to edge
Flashes ability to avoid blocks with lateral quickness and find ball-carrier
Weaknesses
Overall inconsistency
Doesn't have size or strength for a traditional every-down role at linebacker
Fails to come to balance before contact and misses far too many tackles
Will get washed out of run plays when linemen get hands on him
Bails on gap in favor of freelancing style
Bottom line
Joseph is a fascinating prospect. No stranger to the big play in the backfield or on a spectacular effort to the sideline, he at times looks like a star in the making. But there are just as many bad plays as there are good. There's a ton of upside with Joseph if he can land in the right system, and perhaps his best fit ends up being a role similar to the one for which Deone Bucannon became known with the Cardinals.
Other notable prospects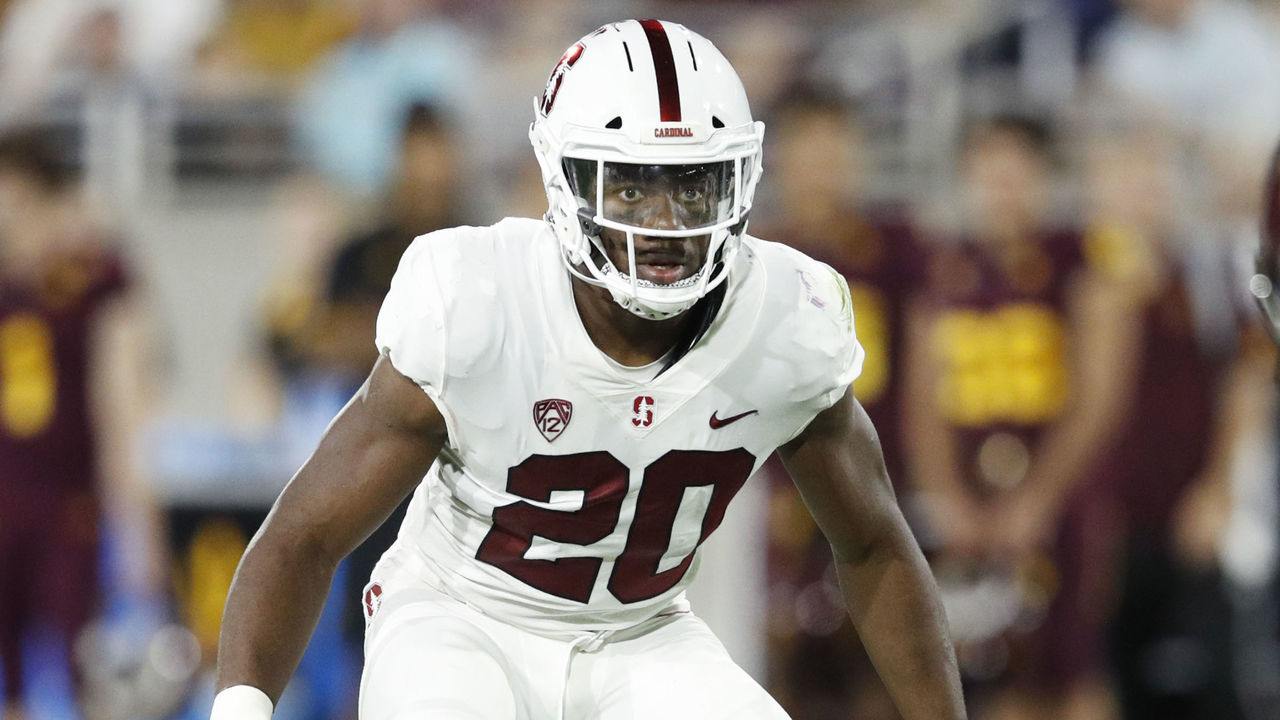 Bobby Okereke (Stanford)
Drue Tranquill (Notre Dame)
Terrill Hanks (New Mexico State)
Jahlani Tavai (Hawaii)
Comments
✕
2019 NFL Draft prospect rankings: Linebackers
  Got something to say? Leave a comment below!