2019 NFL Draft prospect rankings: Cornerbacks
Ezra Shaw / Getty Images Sport / Getty
Here, theScore's Mike Alessandrini and Dan Wilkins break down the top prospects in the upcoming 2019 NFL Draft with position-by-position rankings and an overall top 50 big board.
Top 50
QB | RB | WR | TE | OT | iOL
EDGE | DL | LB | CB | S
1. Byron Murphy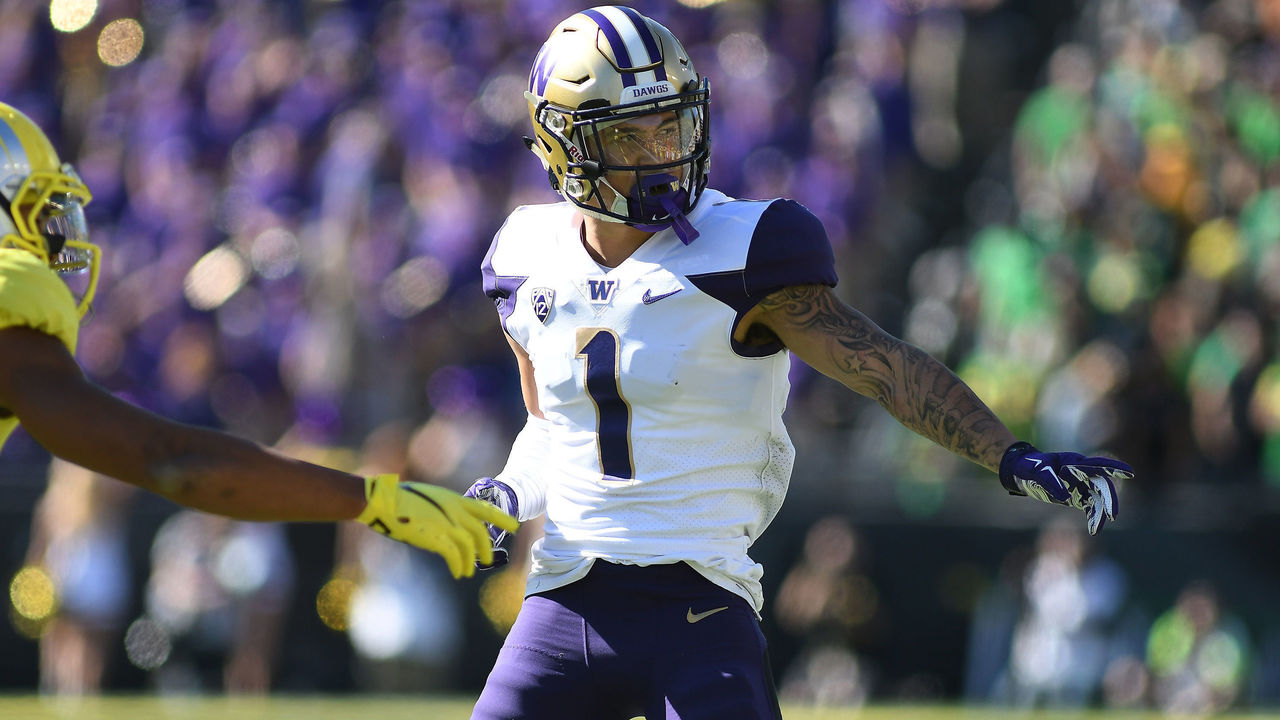 School: Washington
Height: 5-11
Weight: 190 lbs
Strengths
Very fluid in space with lightning quick feet and soft hips
Has the ability to mirror in man coverage
Plays with high intensity and is a good tackler
Excellent instincts and route recognition
Phenomenal closing speed to the football
Instincts are off the charts
Great ball skills - had a number of passes defended and interceptions
Effective when blitzing
Weaknesses
Doesn't possess ideal size, frame, or length
Below average speed, which hurts his recovery when beaten in press
Fairly inexperienced - just 20 career games in college
Has been stacked and beaten by bigger receivers
Bottom line
Murphy isn't the fastest defender or the most explosive athlete, but he's easily the top cover cornerback in this year's draft class. The first-team All-Pac-12 defensive back is incredibly fluid in space and reacts to the ball exceptionally well, making him perfect for a zone scheme. Murphy may be inexperienced relative to his peers, but he sees the field incredibly well. His 4.55 40-yard dash time shouldn't scare anyone away - zone cornerbacks must be quick and shifty, which Murphy is.
2. Greedy Williams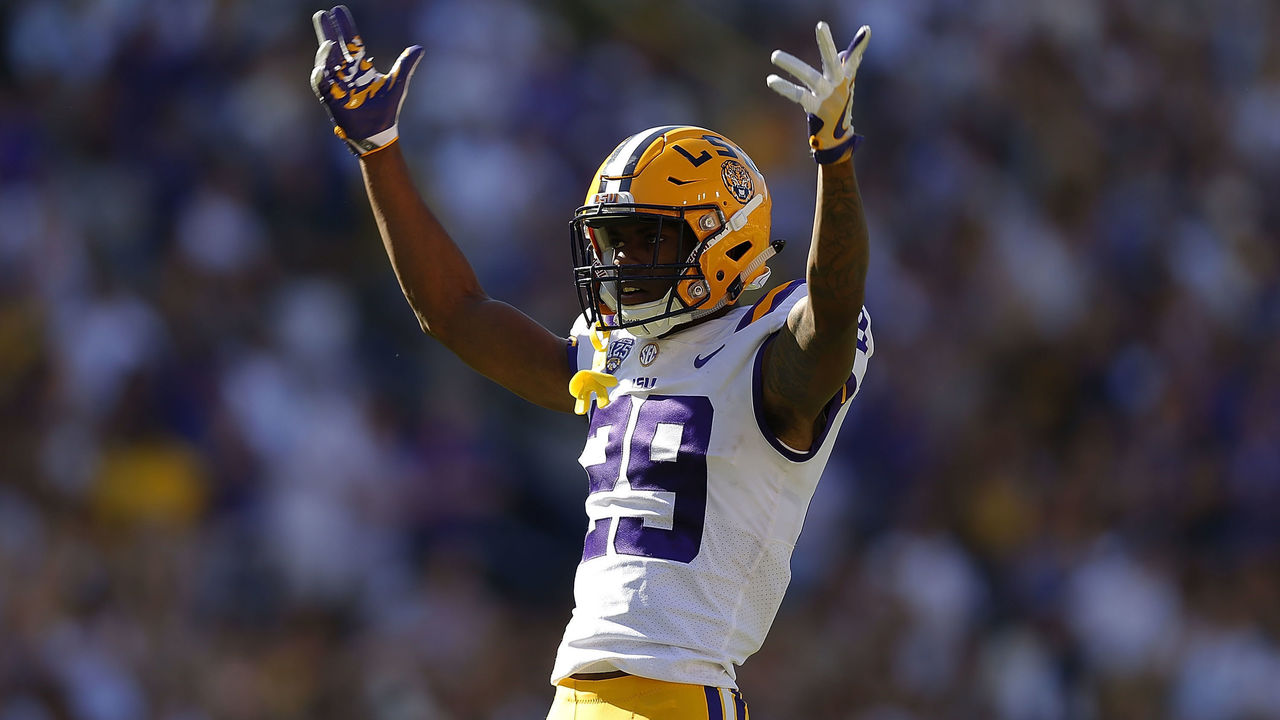 School: LSU
Height: 6-2
Weight: 185 lbs
Strengths
Excellent combination of size and pure speed
Able to stay with receivers all the way through vertical routes
Has flashed very good ball skills, especially during the 2017 season
Long arms used to battle receivers through the catch process
Versatile enough to play in man or zone schemes
Effortless mover in space
Excellent recovery skills when beaten at the line of scrimmage
Very good at keeping his eyes on the quarterback and anticipating when the throw is coming
Weaknesses
Not very physical - loses a fair amount of press attempts
Slight frame and lacks functional strength
Effort is lacking in run defense
A bit grabby on downfield routes
More of a burner than an explosive, quick-twitch athlete
Bottom line
Williams possesses considerable upside as a cornerback prospect. His size and speed will have a number of teams intrigued, and his experience in man and zone coverages will make him a target for almost every NFL club. Greedy gets his hands on a number of targets but must add to his frame and improve his overall technique to find instant success in the pros. Still, all the traits are there for Williams to be a first-round target.
3. Amani Oruwariye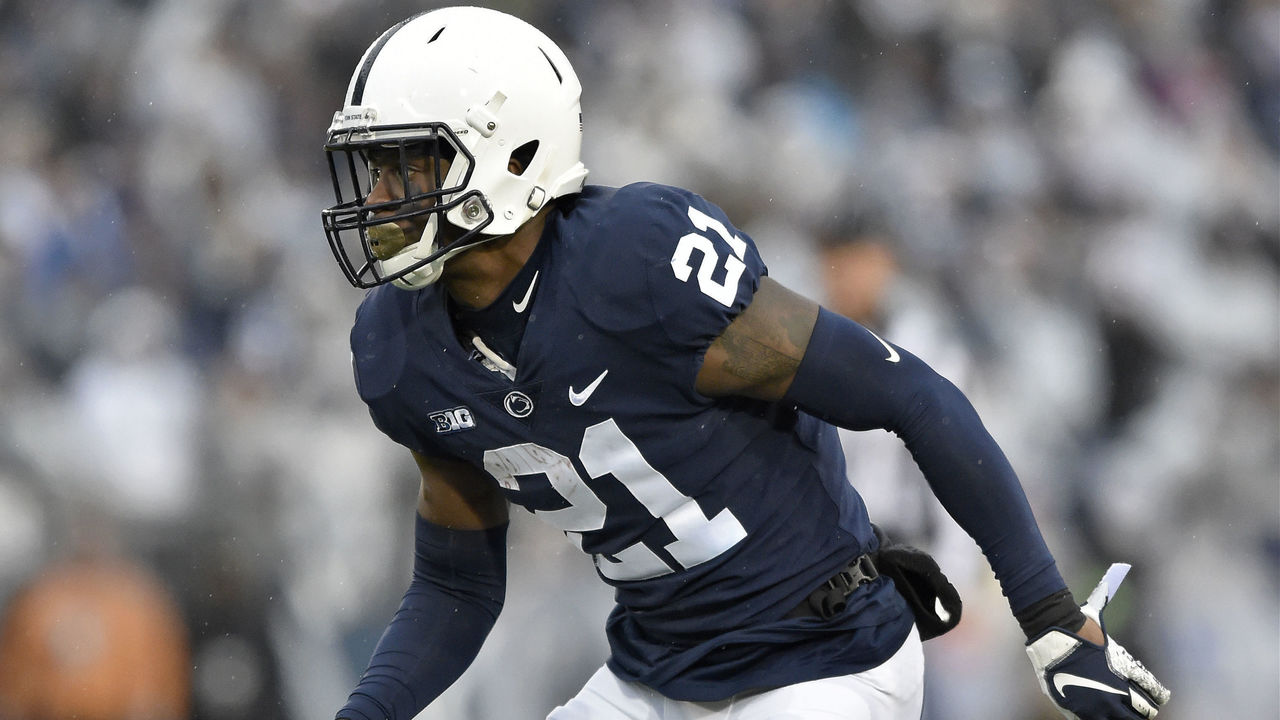 School: Penn State
Height: 6-2
Weight: 205 lbs
Strengths
Excellent size and frame for his position
Fights to jar the ball loose on every target
Fantastic body control - contorts to make pass breakups
Good in run support with a wide tackle radius
Good ball skills, specifically when the play is in front of him
Agile defender with fluid hips and solid change-of-direction skills
Has enough explosion to make a quick jump on the ball/route
Excellent read-and-react defender
Weaknesses
Didn't start until his redshirt senior campaign
Can get in a bind when trailing a receiver
Backpedal is elongated and slow
Enough size to disrupt routes early, but his punch on the press needs improvement
Bottom line
Oruwariye is rarely mentioned among the top cornerbacks in this class, but he should be. The Penn State product has exactly what scouts look for in terms of size, speed, and athleticism. He can play in any scheme but profiles best as an off/zone defender. Oruwariye has good ball skills and is a terror in 50/50 targets. He's going to come off the board earlier than most anticipate.
4. Deandre Baker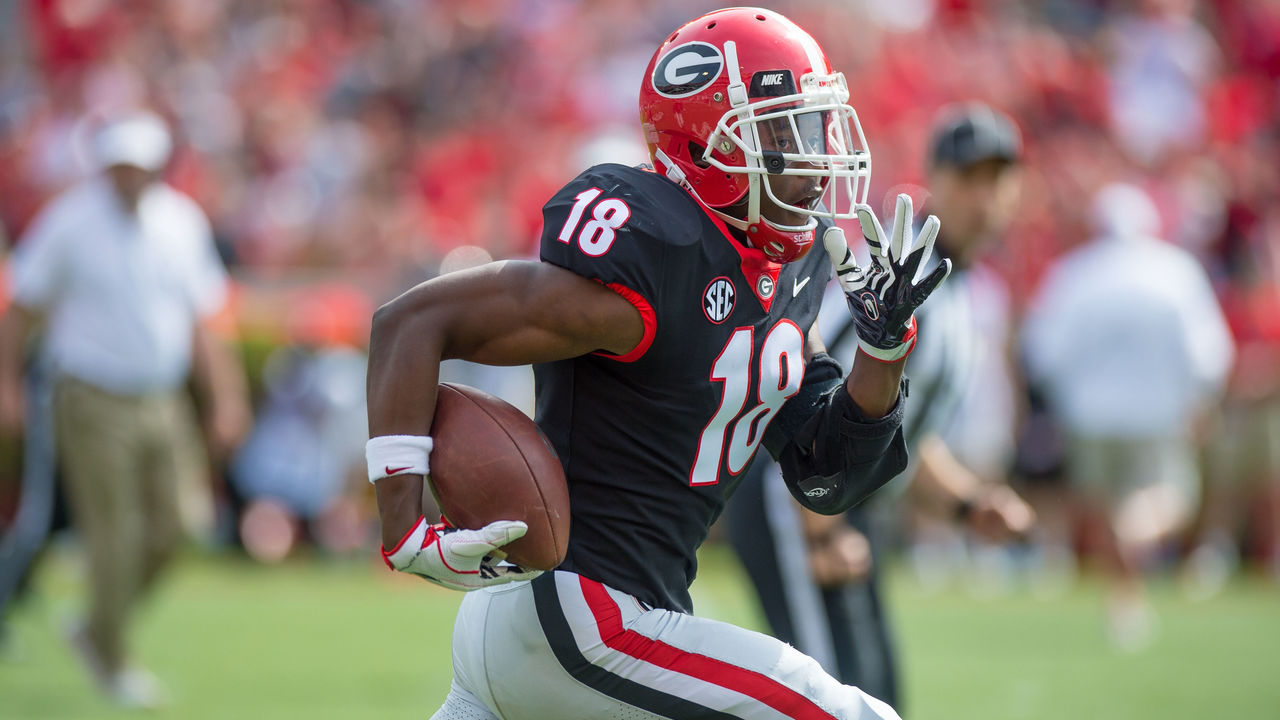 School: Georgia
Height: 5-11
Weight: 193 lbs
Strengths
Productive collegiate career
Physical and makes 50/50 balls incredibly difficult to catch
Always in receivers' faces
Long arms that allow for a number of pass breakups
Technician in press coverage - stays balanced and knocks his opponents off their route
Reads the quarterback's eyes effectively and closes well on the ball
Didn't allow very many receptions this past season
Able to help out in run defense
Weaknesses
Average size, frame, and athleticism
Bails out of press coverage quickly knowing physical limitations
In trouble when he doesn't win off the line of scrimmage
Plays tall when backpedaling
Takes aggressive angles to the ball, which can backfire
Bottom line
Baker isn't the most fluid athlete in this draft, but he's a tough, technically proficient cornerback that makes every target difficult for wide receivers. The Jim Thorpe Award recipient is likely scheme dependent but he should thrive pressing in man coverage. Baker has every chance to make a significant early-career impact, depending on his landing spot.
5. Julian Love
School: Notre Dame
Height: 5-11
Weight: 195 lbs
Strengths
Good ball skills and defended a number of passes over the last two seasons
Productive in man coverage
Reads short patterns extremely well
Quick feet to mirror opponents
Agile in short spaces and able to flip hips and stick with receivers downfield
Consistently jumps in front of receivers on in-breaking routes
Weaknesses
Not many interceptions despite getting his hands on many passes
Physical in run support but can be caught taking poor paths to the ball
Likely doesn't have the reaction and explosiveness to thrive in zone coverage
Has been beaten by double moves
A bit short and could add to his frame
Bottom line
Love heads into the 2019 NFL Draft as a likely Day 2 selection after an impressive career at Notre Dame. The consensus All-American is a perfect fit for multiple man-coverage schemes due to his quick feet and technical prowess. When he guesses routes correctly, he makes his opponents pay. Overall, Love is a solid boundary cornerback prospect, but he could hit his ceiling as a slot defender.
6. David Long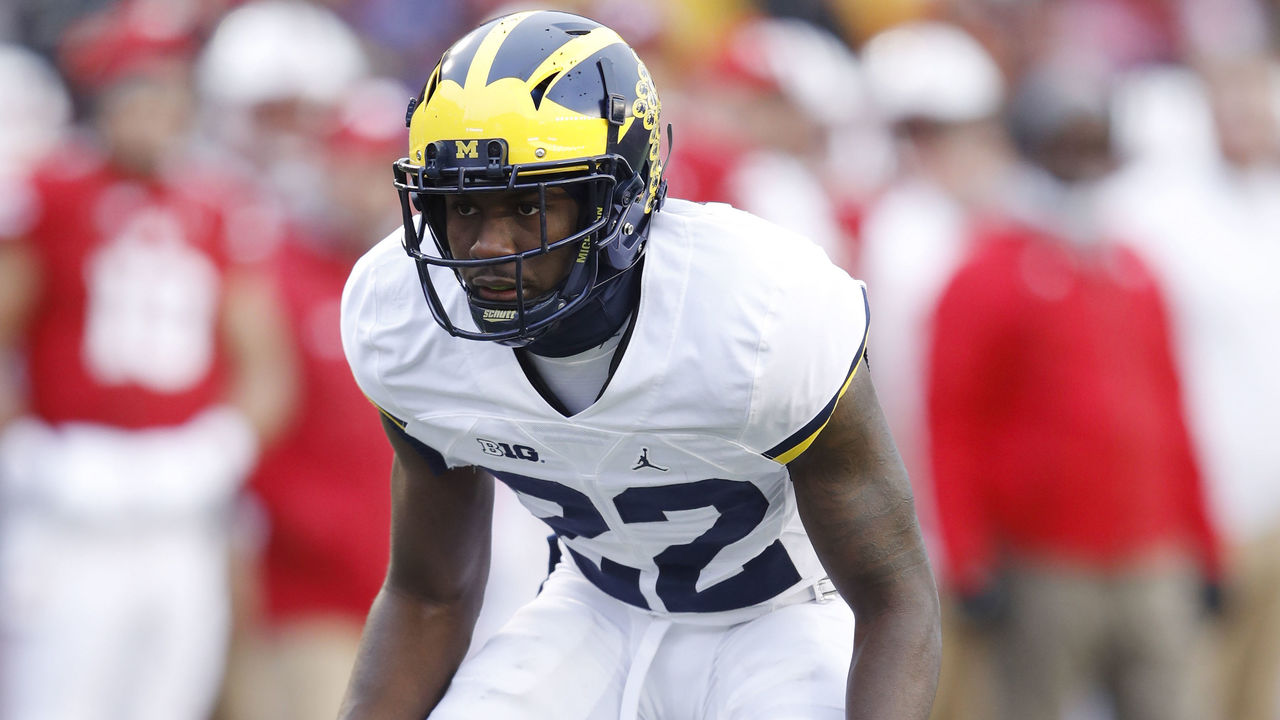 School: Michigan
Height: 5-11
Weight: 196 lbs
Strengths
Fantastic quickness and excellent short-area agility
Very experienced and proficient in press coverage
Physical at the line of scrimmage and can match receivers' patterns after their initial break
Very patient and knows when to be aggressive
Good long-distance speed and rarely allows much separation downfield
Fluid hips allow for smooth transitions
Weaknesses
Doesn't possess enough explosion to consistently break on the ball
Subpar run defender
Can be beaten by big, physical receivers
Lacks ideal size and length
Bottom line
Long isn't the tallest or most explosive cornerback in this class, but he's an excellent man-coverage prospect with consistent technique. The former Wolverine's agility in close quarters and lightning-quick feet make him an ideal fit for the slot. Long's ball skills leave a bit to be desired but it's rare to find a defensive back prospect so experienced in press coverage. Simply put, quarterbacks rarely found success when targeting him.
7. Justin Layne​​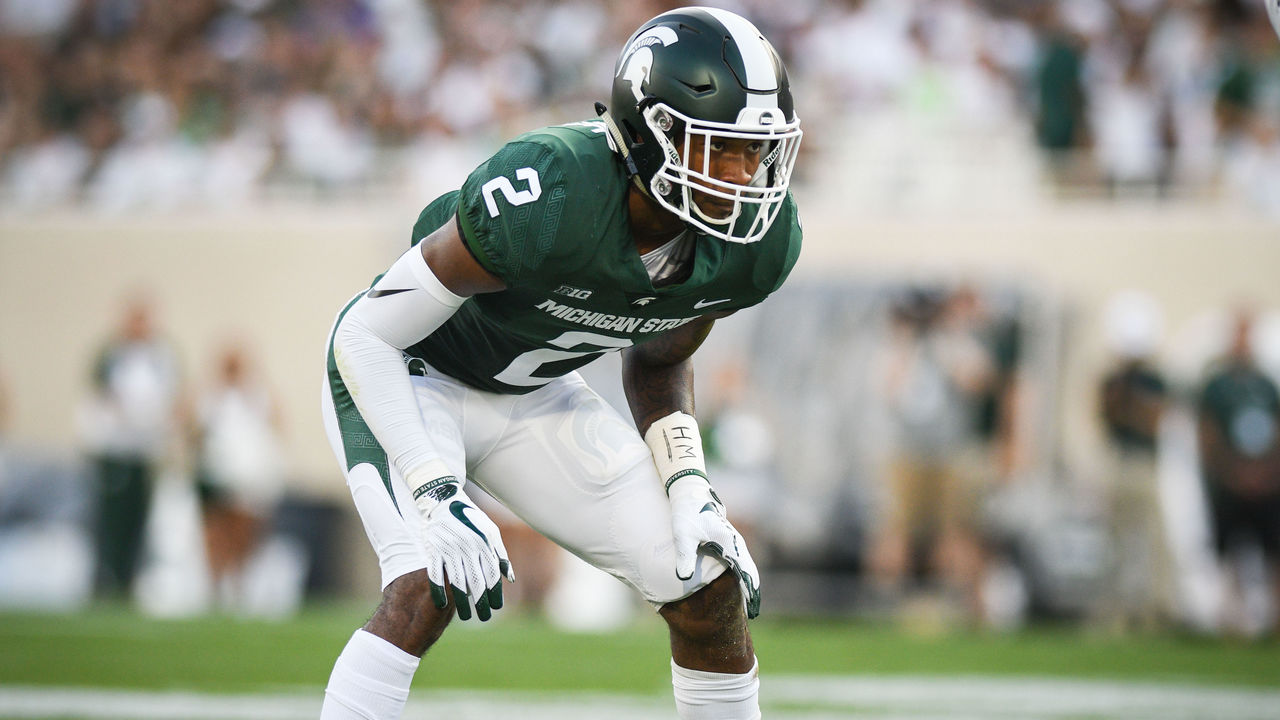 School: Michigan State
Height: 6-2
Weight: 192 lbs
Strengths
Tall with extremely long arms
Physical at the line of scrimmage and during routes
Understands routes and has the ball skills to record interceptions and pass breakups
Athletic and can change direction well for a player his size
Effective punch in press coverage
Sure tackler and a good run defender
Weaknesses
Began his college career as a wider receiver - still learning the defensive side of the ball
Stiff hips and not very fluid in space
Speedy offensive weapons have challenged him downfield
In a tough spot when he loses in press and has to turnaround to trail receivers
Bottom line
Layne is fairly new to the cornerback position, but he has a number of tools and traits that NFL teams target. The former Spartan flashed promise as a zone defender but is probably best suited for a man-coverage scheme, where his length and press abilities can thrive. Layne is raw and comes with a fair amount of risk, but his ceiling is as high as a number of his fellow 2019 draftees.
8. Sean Bunting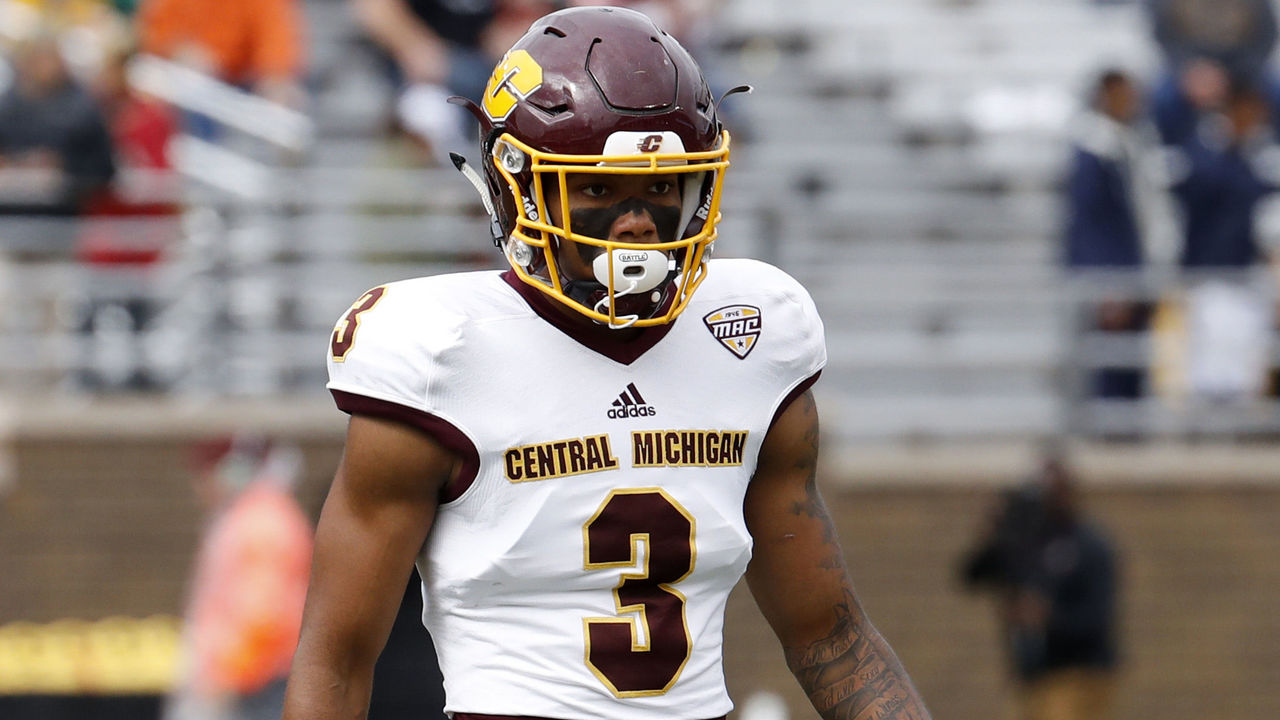 School: Central Michigan
Height: 6-0
Weight: 195 lbs
Strengths
Ideal size and athleticism for his position
Very loose hips and quick feet
Has shown the ability to shadow receivers' release at the line of scrimmage
Adjusts with the ball in the air and understands his opponents' routes
Very good anticipation and reaction to the quarterback's timing when bailing
Consistently gets in the way of throwing lanes
Productive college player that didn't allow very many receptions
Weaknesses
Big, physical receivers have given him trouble
Inconsistent press technique
Can get grabby when trailing downfield
Could add strength to a thin frame
Projection
Bunting will likely be selected on Day 2, but don't be surprised if he's among the top cornerbacks in this class when it's all said and done. The All-MAC first-team defender could stand to improve near the line of scrimmage, but he offers the ball skills, instincts, and speed to thrive in zone coverage. Bunting likely needs a year of seasoning, but he'll be a hot commodity for many NFL teams.
9. Trayvon Mullen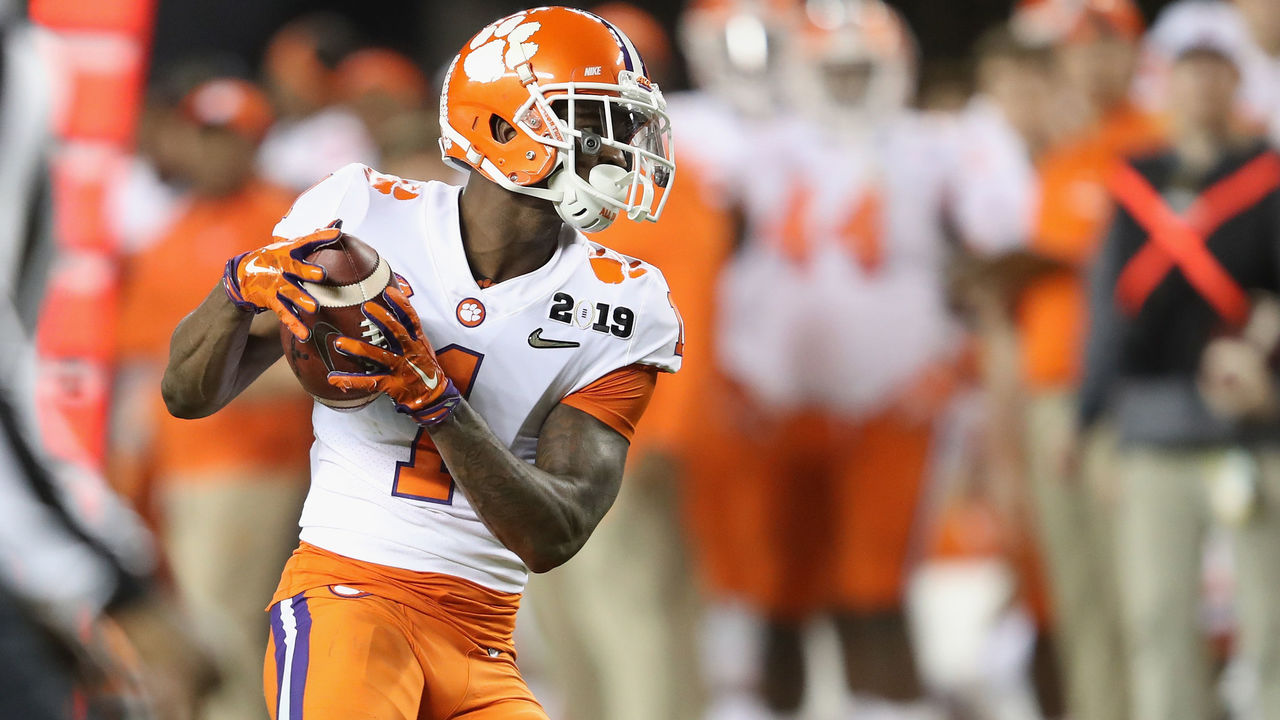 School: Clemson
Height: 6-2
Weight: 199 lbs
Strengths
Possesses excellent size
Enough vertical speed to stay with the receiver throughout the route
Named defensive MVP of national championship game vs. Alabama
Efficient tackler that helps out in run defense
Very effective early in man coverage
Rarely gets beat deep
Didn't allow a touchdown in primary coverage over three college campaigns
Strong pop/punch in press
Weaknesses
Below average instincts and reaction skill
Footwork and technique needs work
Tight hips and not very fluid in space
Often caught holding receivers downfield
At times had trouble with sharp releases off the line of scrimmage
Bottom line
Mullen is a bit of a project and likely won't be a top-40 selection as many believe, but there's a lot to like here. The former Clemson standout profiles best in a man-coverage scheme that allows him to press and he could develop into a solid starter with good coaching.
10. Rock Ya-Sin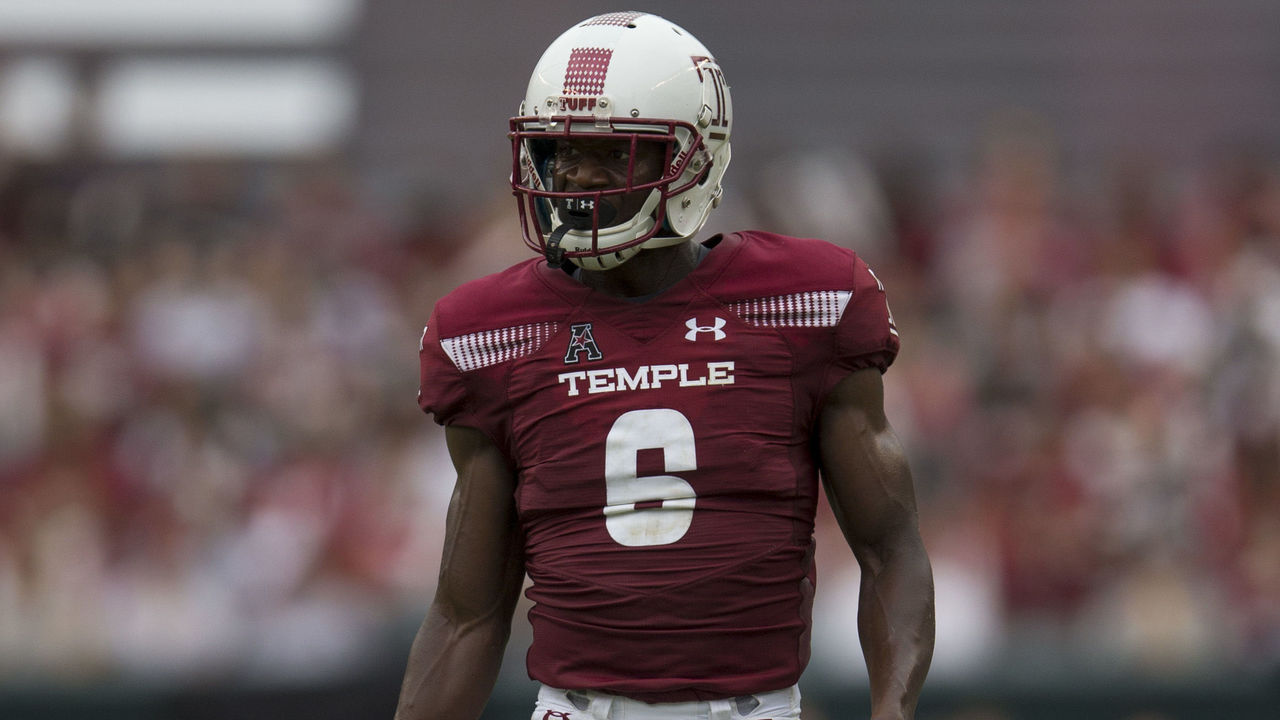 School: Temple
Height: 6-0
Weight: 192 lbs
Strengths
Plays with an extremely high degree of physicality
Drives receivers to the boundary to limit throwing lanes
Rarely gave up big plays in coverage
Good tackler after the catch and in run defense
Very tough to beat when his hands connect in a press
Sticky coverage skills, especially in the red zone
Weaknesses
Takes a few too many holding/pass interference penalties
Average athlete with below average change-of-direction skills
Wide base with sloppy feet and sub-par transitions
Lacking ball skills, especially when trailing his receiver
Just three career interceptions
Bottom line
Great name and all, Rock Ya-Sin has a number of fans in the draft community, and for good reason. He offers a physical brand of football and can thrive in man coverage with good coaching. However, the first-team All-AAC defender must improve his overall movement skills and grab less downfield to become a high-level starter in the pros.
Other notable prospects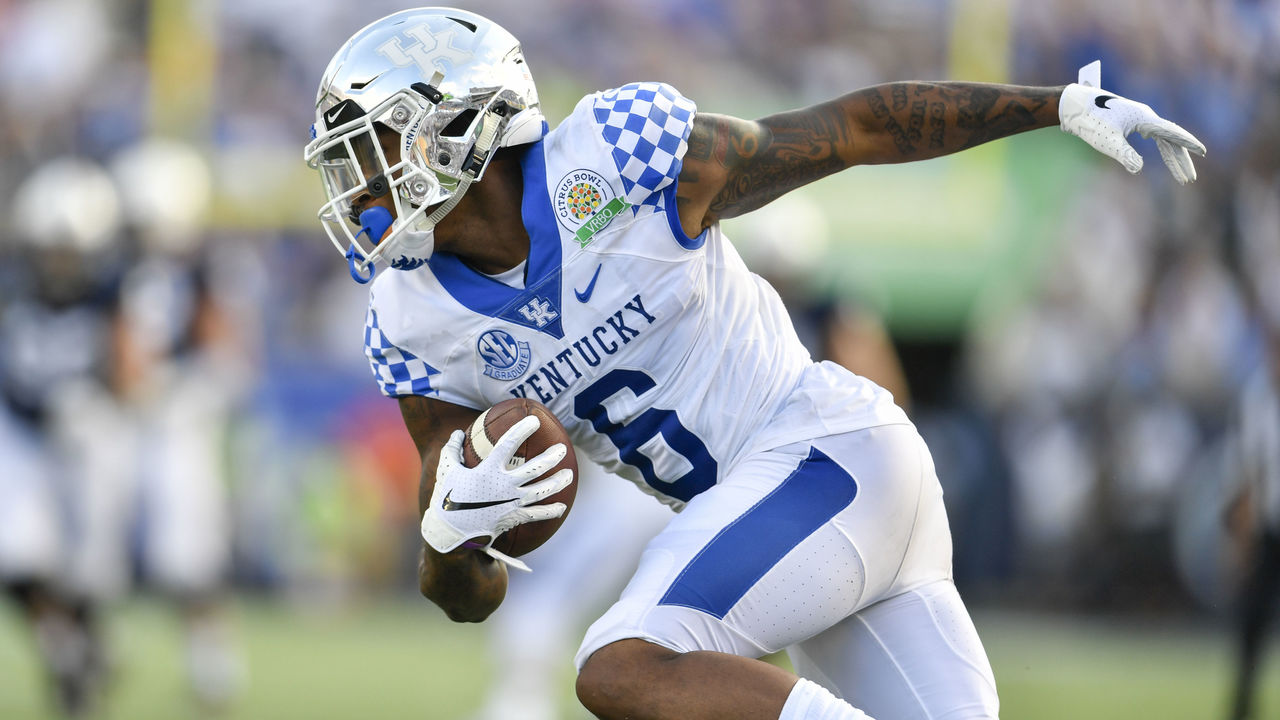 Lonnie Johnson (Kentucky)
Joejuan Williams (Vanderbilt)
Jamel Dean (Auburn)
Saivion Smith (Alabama)
Mark Fields (Clemson)
Isaiah Johnson (Houston)
Comments
✕
2019 NFL Draft prospect rankings: Cornerbacks
  Got something to say? Leave a comment below!