2019 NFL Draft prospect rankings: Tight ends
Matthew Holst / Getty Images Sport / Getty
Here, theScore's Mike Alessandrini and Dan Wilkins break down the top prospects in the upcoming 2019 NFL Draft with position-by-position rankings and an overall top 50 big board.
Top 50
QB | RB | WR | TE | OT | iOL
EDGE | DL | LB | CB | S
Tight ends
1. T.J. Hockenson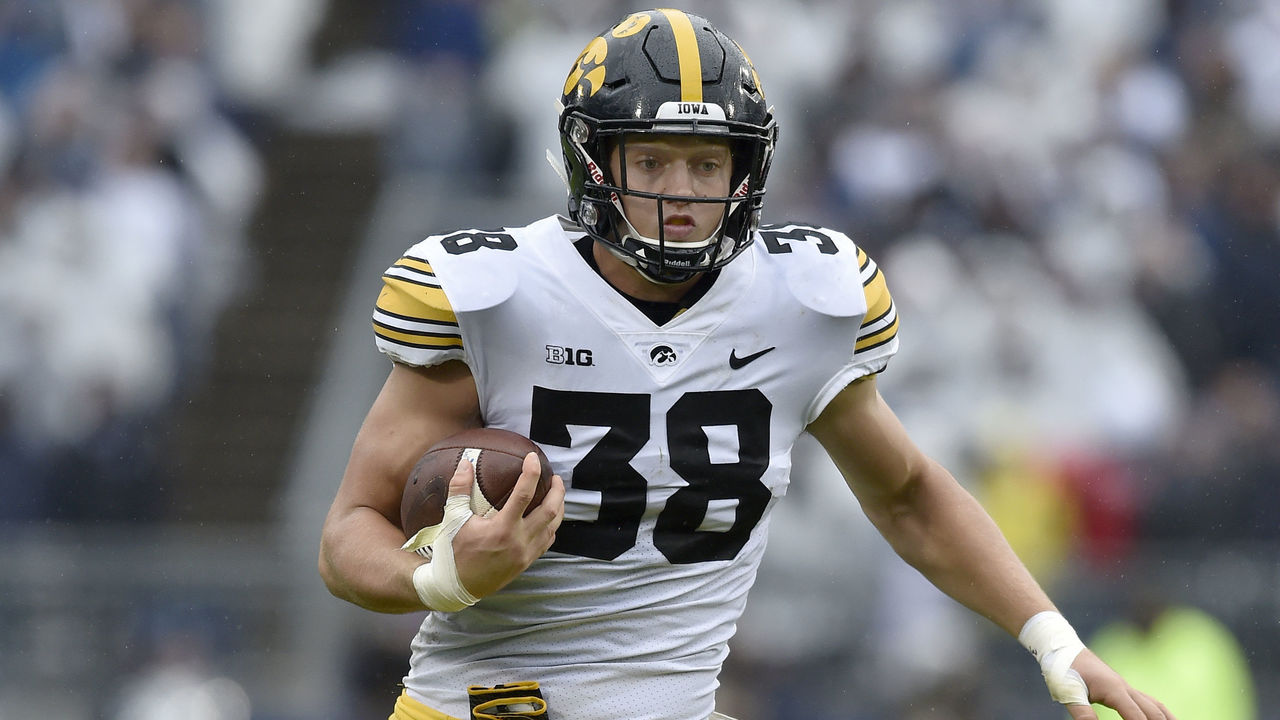 School: Iowa
Height: 6-5
Weight: 251 lbs
Strengths
Excels in every phase of game
Good athlete
Smooth at top of routes and can separate from defenders
Shields catch point and uses body well in traffic
Excellent concentration and over-the-shoulder ball-tracking
Feisty blocker, especially in run game
Able to make defenders miss after catch
Good hands - not many dropped passes
Weaknesses
Lacks elite burst off line of scrimmage
Can struggle high-pointing ball in air
Deep speed not elite
Bottom line
Hockenson is a rare tight end prospect with a polished all-around game. He's an advanced player despite only two years of college experience and is still just scratching the surface of his potential. The 2018 John Mackey Award winner doesn't have any glaring weaknesses in his game and profiles as a Day 1 starter in the pros.
2. Noah Fant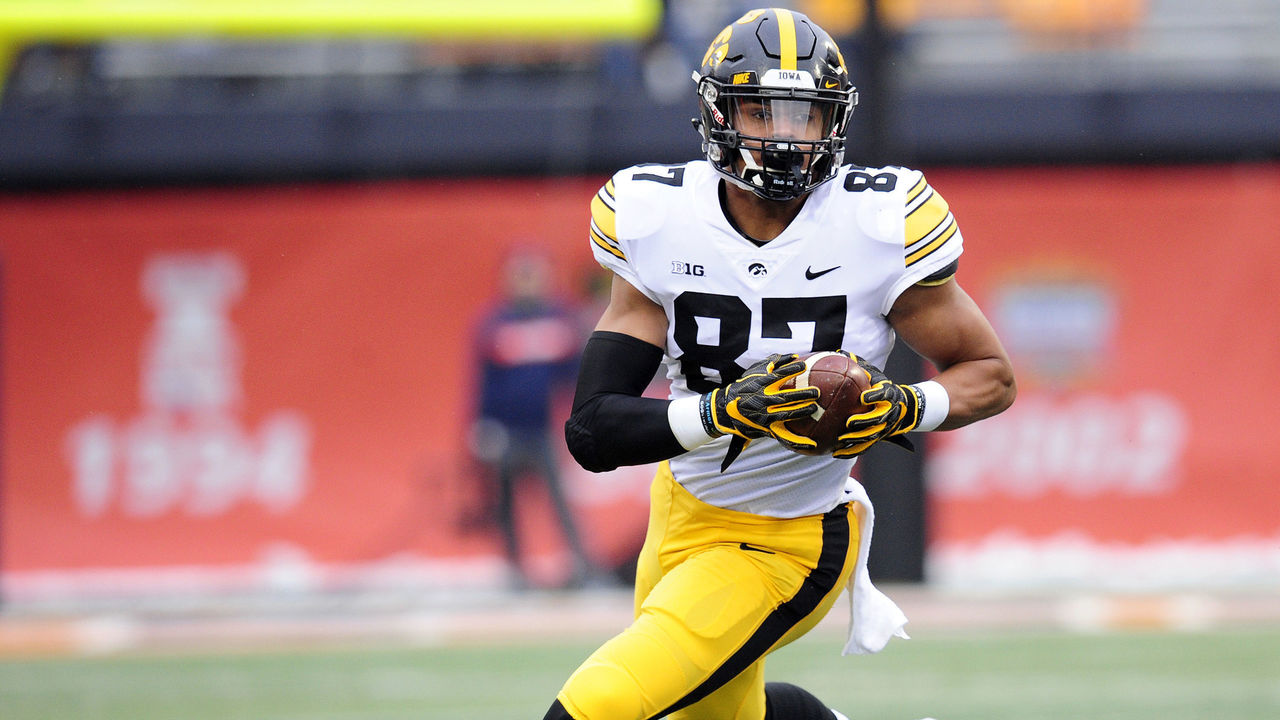 School: Iowa
Height: 6-5
Weight: 252 lbs
Strengths
Elite athlete for position
Good size with long arms and large catch radius
Top-tier speed to run away from defenders on deep patterns and after catch
Uses length to separate at top of routes
Excellent burst off line of scrimmage and out of breaks
Tracks ball very well
Able to drive defenders when locked in while run-blocking
Weaknesses
Struggles with drops in traffic and while defenders are closing in
Doesn't use body well to catch in traffic despite good size
Often late out of his stance after snap
Could be more physical running routes - some defenders knock him out of position easily
Bottom line
Fant is the very definition of an offensive mismatch in today's NFL. He's simply too fast for linebackers and too big for safeties in coverage, which will have offensive coordinators salivating. His incredible athleticism, speed, and ball-tracking abilities could reap instant rewards in Year 1. Down the line, he has every opportunity to become a premier offensive weapon in the NFL.
3. Irv Smith Jr.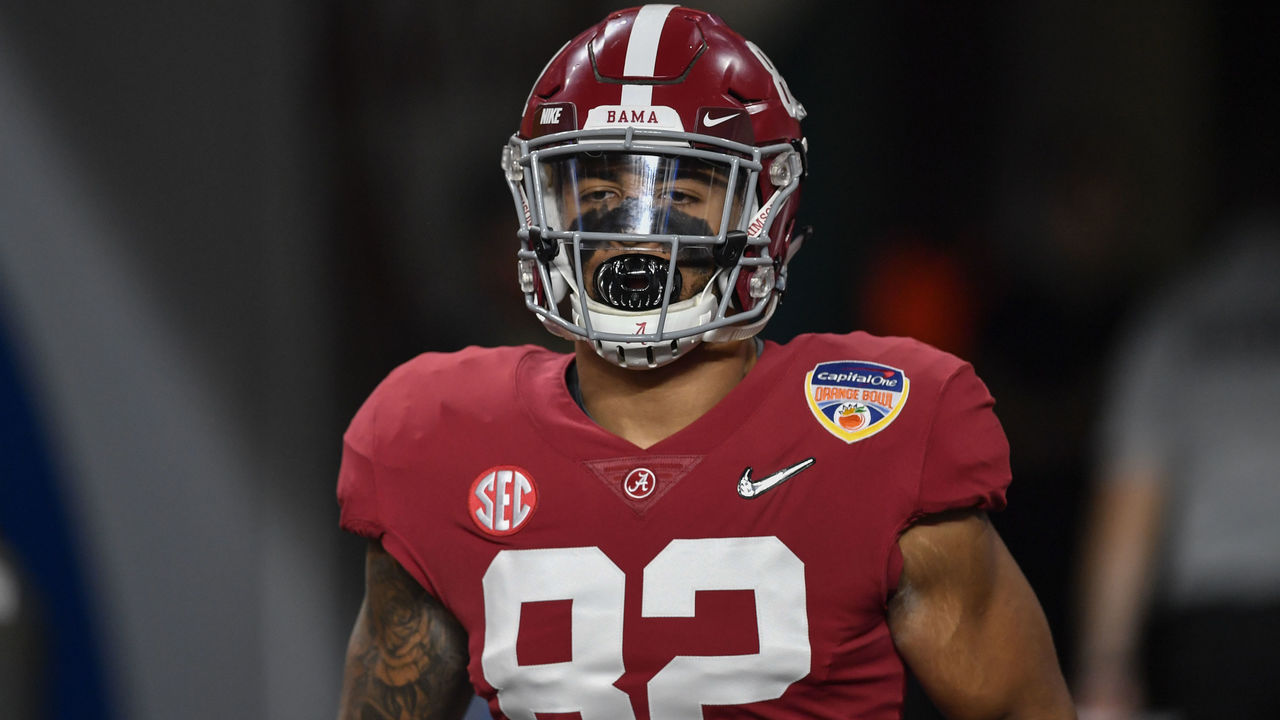 School: Alabama
Height: 6-2
Weight: 242 lbs
Strengths
Number of long receptions in college display home-run ability
Great initial burst off line of scrimmage
Versatile weapon who lines up all over field
Consistently bests defenders on double moves
Experienced run-blocker who takes good angles
Has enough speed to stretch field
Excellent contact balance and elusiveness after catch
Weaknesses
Not most natural hands-catcher
Lacks ideal height and frame
Average athlete for position
Game speed rarely reaches second gear
Lacks power at point of attack in run game
Bottom line
Smith will be just 21 when the 2019 season begins, but he's shown flashes of dominance that could translate well into the pros. He's a crafty route-runner who possesses enough speed to challenge opposing defenses in a variety of ways. Smith is fairly raw but has plenty of potential to be a move tight end who doubles as a big slot receiver.
4. Jace Sternberger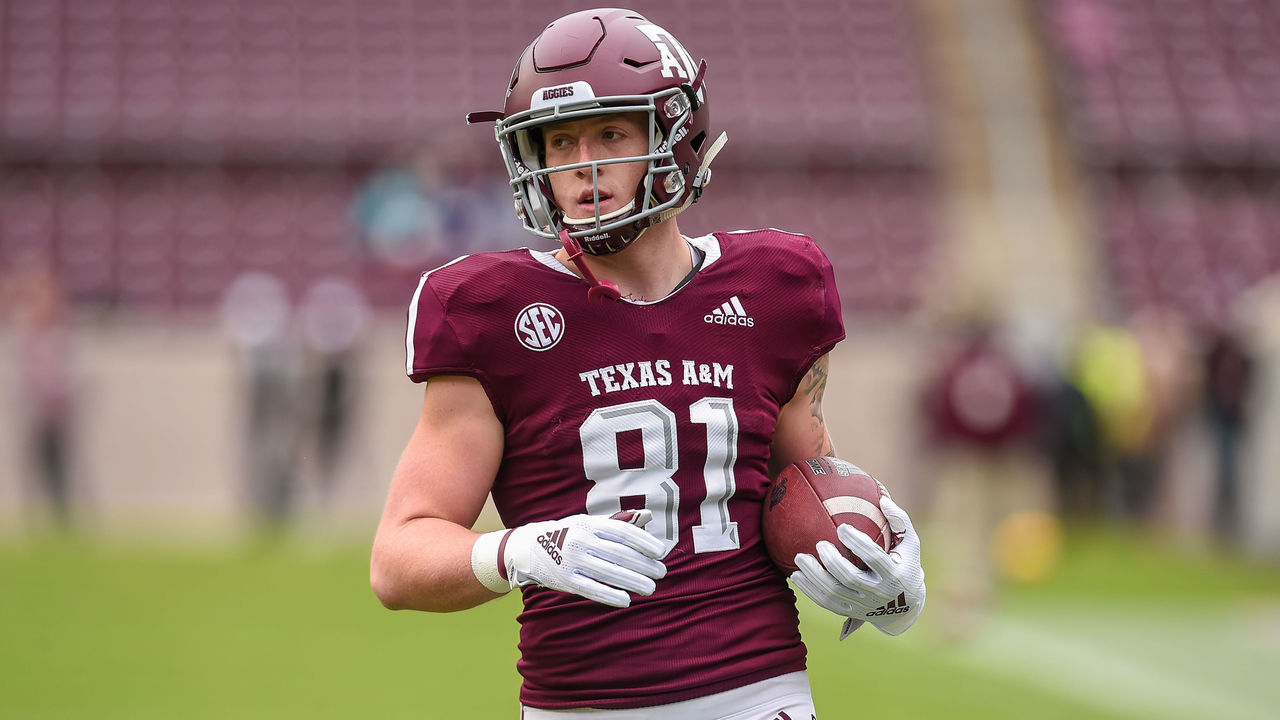 School: Texas A&M
Height: 6-4
Weight: 251 lbs
Strengths
Good size and uses body effectively
Consistently dominates one-on-one coverage
Excellent in contested catch scenarios - almost always comes down with ball
Soft hands and wide catch radius
Smooth route-runner who wastes little movement
20 TDs over last two seasons, and tied for most deep receptions (7) at his position in 2018
Strong concentration and ball-tracking
Legitimate red-zone weapon
Weaknesses
Lacks power when blocking at point of attack
Can get pushed off initial portion of routes easily
Average athlete and long speed
Isn't overly explosive - if he doesn't win off the line, defenders can easily stick with him in coverage
Bottom line
Sternberger only has one full season of college production to his name, but he's a surprisingly refined route-runner and is dominant in tight spaces. Sternberger is still learning the position and could certainly add some strength, but he has a number of impressive traits to work with that could make him an immediate receiving threat in the NFL.
5. Dawson Knox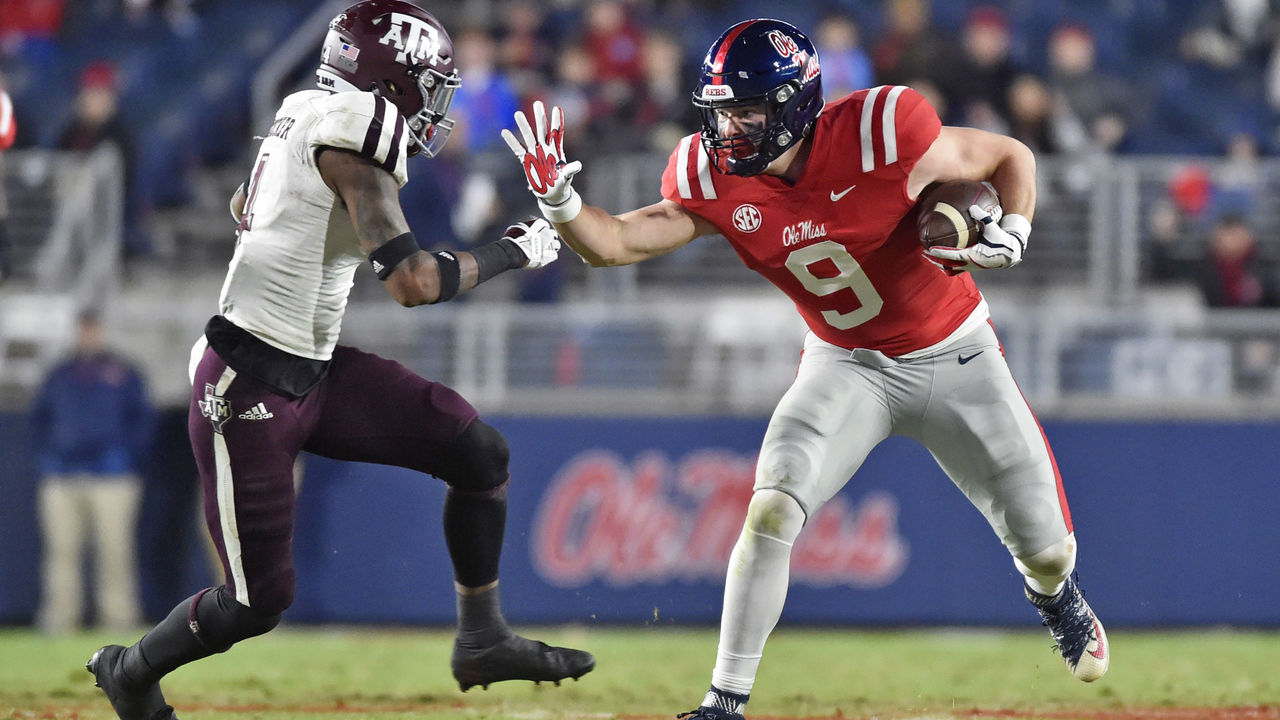 School: Ole Miss
Height: 6-4
Weight: 254 lbs
Strengths
Receiver speed in a tight end's body
Great athlete with excellent change-of-direction skills
Ability to adjust to balls while in air
Nice burst off line and can challenge defensive backs deep
Versatile weapon inline and in slot
Has long arms and soft hands
Tough competitor and serviceable run-blocker
Weaknesses
Many weapons at Ole Miss - didn't get many targets
Can be lazy/stagnant at top of routes
Not given many opportunities to prove himself after catch
Bottom line
Knox will draw comparisons to George Kittle due to his high-level athletic traits and lack of college production. The former Rebel is a fluid athlete who also possesses the speed to become a dynamic offensive weapon. Parts of his game - specifically aspects of his route-running - still need work, but Knox has one of the highest ceilings among tight ends in this class.
6. Dax Raymond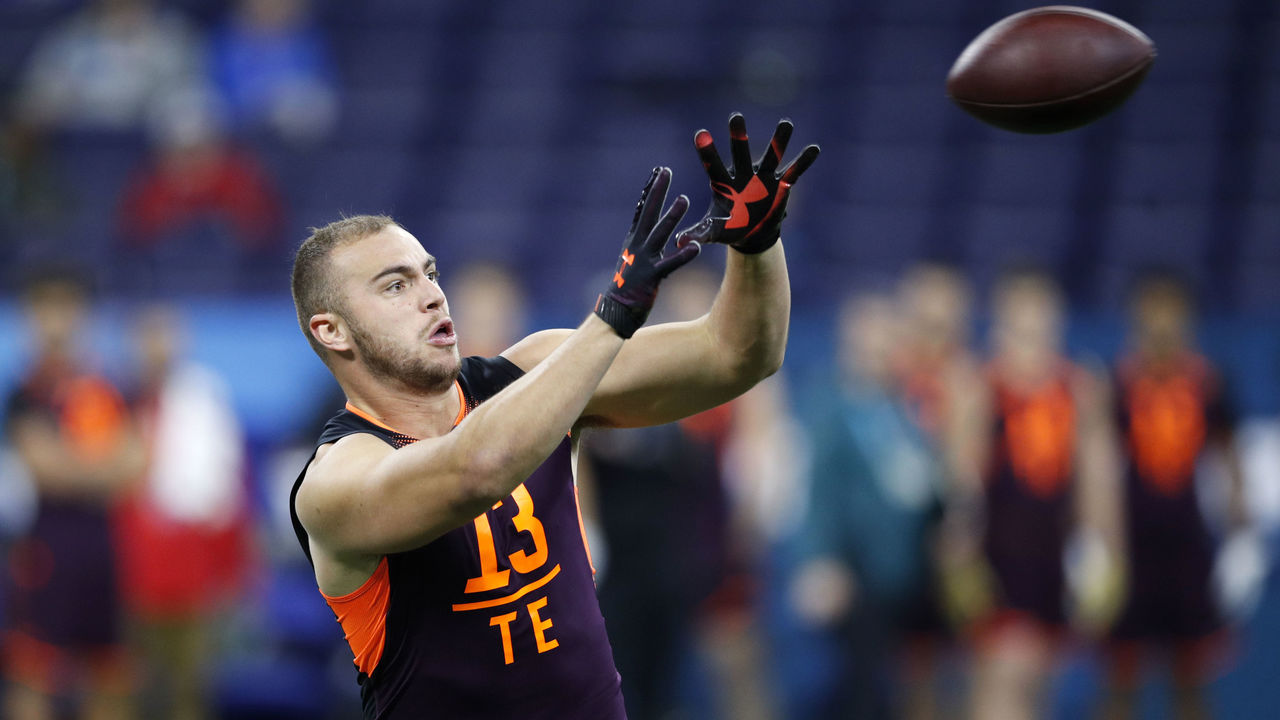 School: Utah State
Height: 6-5
Weight: 255 lbs
Strengths
Uses size well in routes
Very versatile - lined up outside, in slot, and as H-back
Elusive after catch - natural mover in space and forces missed tackles
Has flashed drive and burst to thrive as run-blocker
Large catch radius and can extend for tough catches
Good speed especially evident when running seam routes
Physical, tenacious player
Weaknesses
Not experienced in pass protection
Average functional athleticism
Unpolished route-runner who lacks burst in and out of breaks
Can struggle to separate in man coverage
Can he match up well against tougher competition?
Bottom line
Raymond will likely never develop into an elite NFL tight end, but he possesses a number of intriguing traits worth taking a gamble on. His natural movement skills and above-average speed to stretch the defense make him an ideal developmental weapon at the next level. Raymond's biggest task going forward is improving his route-running to elude man coverage and get out in space - where he thrives the most.
7. Josh Oliver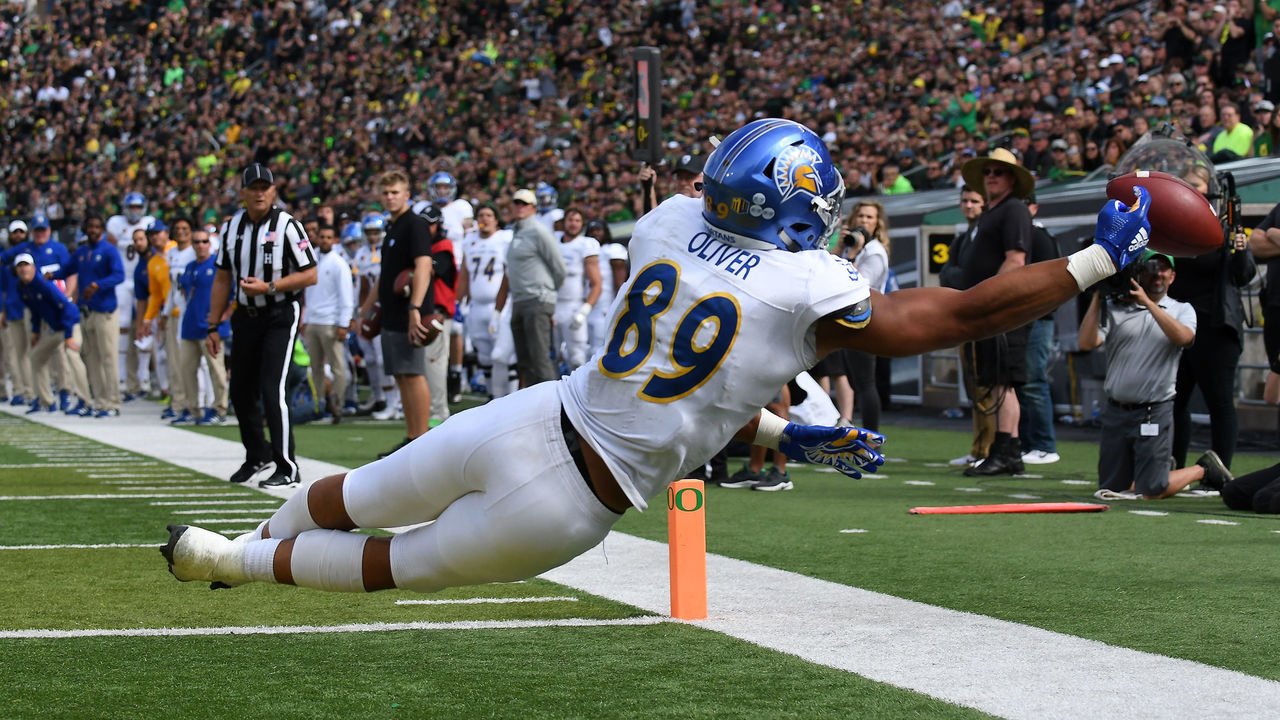 School: San Jose State
Height: 6-5
Weight: 249 lbs
Strengths
Does a good job extending and plucking ball out of the air
Physical route-runner who can separate at top of route
Dangerous sideline player - a terror on back-shoulder throws
Good body control and very wide catch radius
Productive 2018 season on bad team
Excellent at tracking ball in air
Weaknesses
Lacks burst to consistently separate
Not overly physical in tight spaces despite good build
Not elusive in the open field after catch
Overpowered in the running game as blocker
Bottom line
Oliver is an intriguing Day 3 option as a developmental tight end. He doesn't offer much in the open field, but profiles as a high-upside red-zone weapon. Still learning his craft and adding strength, Oliver has the tools to eventually become a starter in the NFL.
8. Kaden Smith
School: Stanford
Height: 6-5
Weight: 255 lbs
Strengths
Very experienced lining up at multiple spots
Great size and uses it well to shield defenders
Strong hands give him tools to be an adequate pass-blocker
Able to consistently find soft spot in zones
Physical at top of routes - able to extend and separate
Hauled in a number of deep receptions in 2018
Weaknesses
Doesn't possess ideal speed or athleticism
Often gets jammed/knocked off his spot during early portion of routes
Lacks burst off line of scrimmage, leads to early route deficits
Can be bullied as run-blocker
Had a few drops over last two seasons
Bottom line
Smith is a solid, sturdy prospect who has plenty of experience lining up in the slot at Stanford. Unfortunately, he lacks explosiveness and athleticism to be deployed there in the pros. Smith has a high football IQ and excellent body control but likely maxes out as a second tight end.
Other notable prospects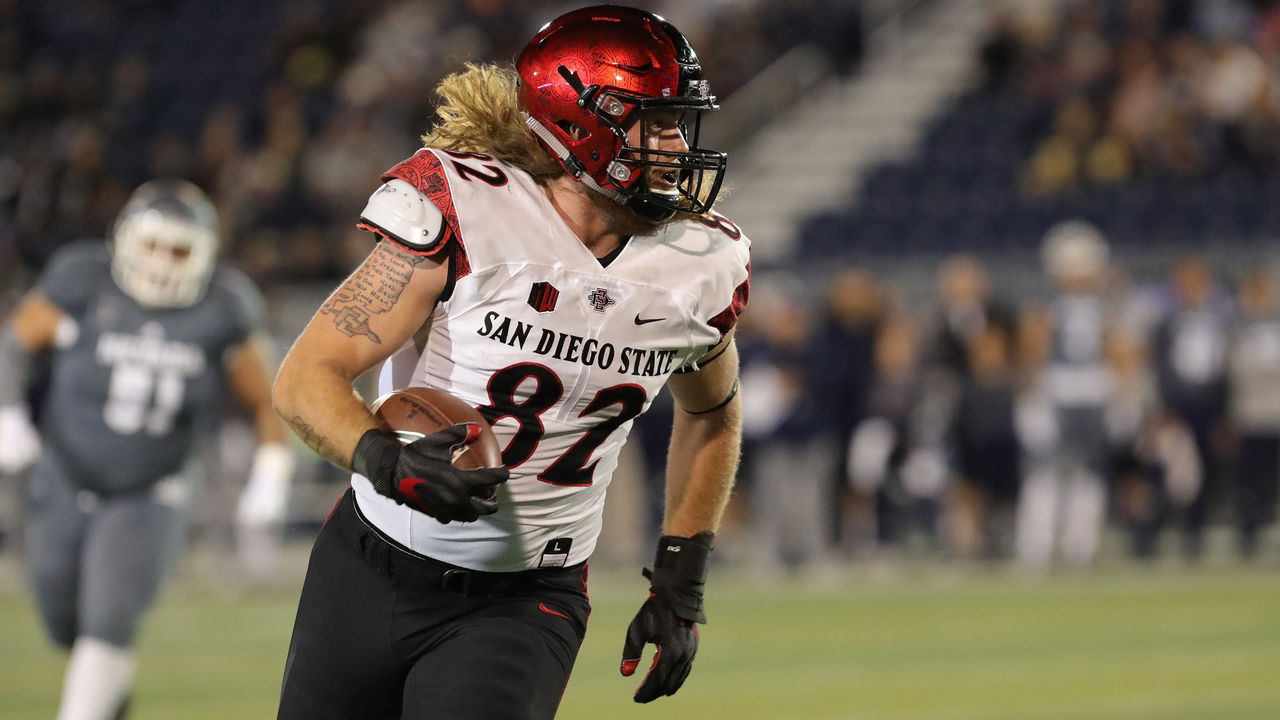 Kahale Warring (San Diego State)
Caleb Wilson (UCLA)
Foster Moreau (LSU)
Isaac Nauta (Georgia)
Comments
✕
2019 NFL Draft prospect rankings: Tight ends
  Got something to say? Leave a comment below!