2019 NFL Draft prospect rankings: Interior offensive linemen
Here, theScore's Mike Alessandrini and Dan Wilkins break down the top prospects in the upcoming 2019 NFL Draft with position-by-position rankings and an overall top 50 big board.
Top 50
QB | RB | WR | TE | OT | iOL
EDGE | DL | LB | CB | S
Interior offensive linemen
1. Garrett Bradbury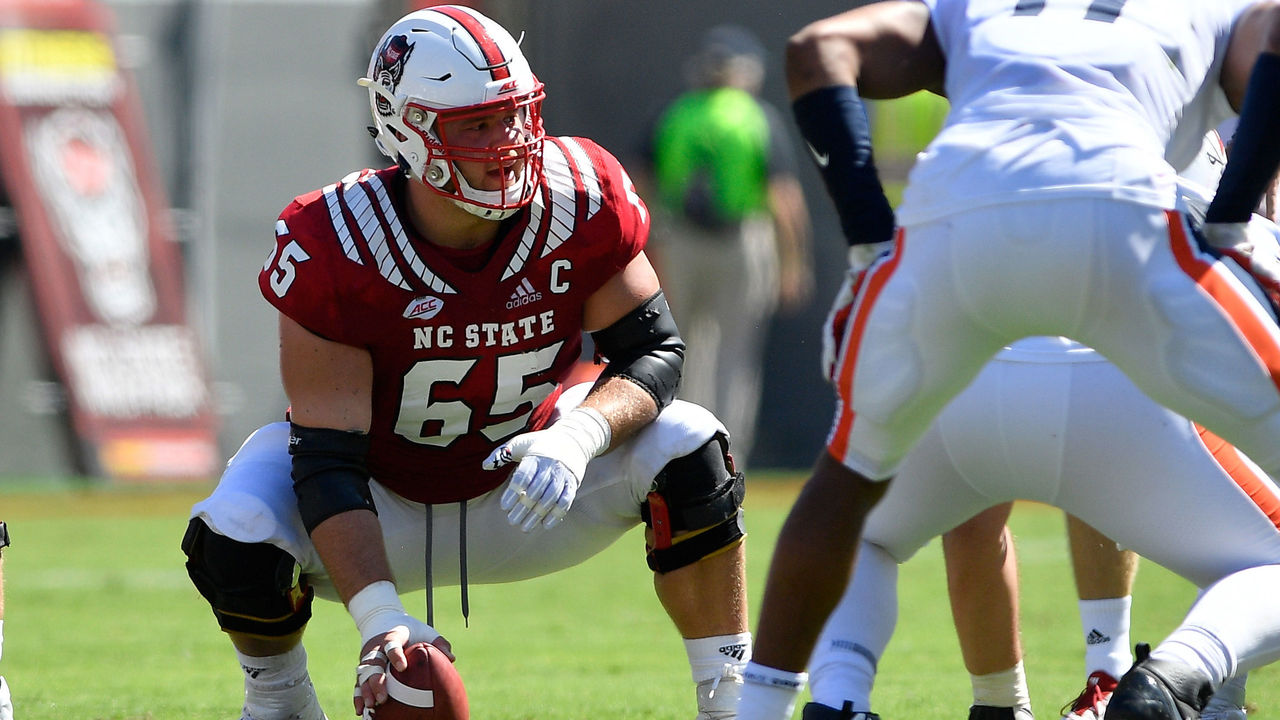 School: NC State
Height: 6-3
Weight: 306 lbs
Strengths
True technician who mirrors hands and feet well
Incredible in space, pulls in run/screen game are fun to watch
Smart player who understands timing, has ability to pick up stunts and shifts
Very good athlete for position
Explodes off snap, often giving him early advantage
Absorbs contact well, especially on bull rushes
Weaknesses
Average play strength, was overpowered at times
Has had trouble with penalties, especially early in career
Versatile skill set to play guard but may not have size for it
Bottom line
Bradbury came to NC State as a tight end recruit and quickly developed into one of the top interior linemen in the nation. The 2018 Rimington Trophy winner (best center in the NCAA) is a pro-ready prospect who profiles extremely well in a zone-blocking scheme that can get him out in space. Bradbury will be an early-round target for teams looking to stymie a growing list of elite defensive tackles.
2. Chris Lindstrom
School: Boston College
Height: 6-4
Weight: 308 lbs
Strengths
Technician with great bend, often wins leverage battle
Good size/frame and very good athlete
Rarely loses one-on-one battles
Excellent pass-blocker despite playing in run-first offense
Active hands and one of the best strikers in class
Shows good body control and ability to power through opponents
Weaknesses
Below average screen-blocker
Average movement ability and not at his best in space
Bottom line
Lindstrom is a fairly easy prospect to grade due to his consistency, outstanding tape, and athletic traits. He's a polished player who will be a Day 1 starter in the pros. Lindstrom is best in the "phone booth" and rarely loses in this position. He's versatile when it comes to scheme and has few - if any - major weaknesses to his game. The former Eagle's upside may not be as high as others in this class, but he's pretty close to a can't-miss prospect.
3. Erik McCoy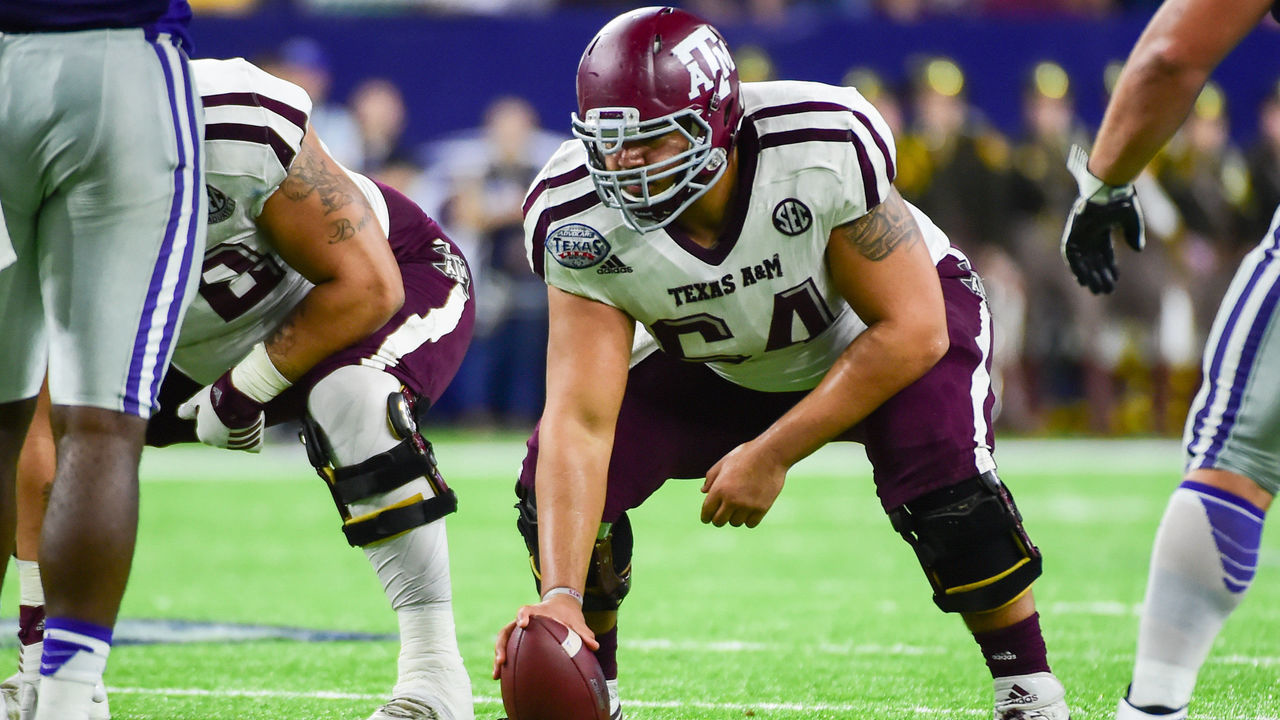 School: Texas A&M
Height: 6-4
Weight: 303 lbs
Strengths
Excellent blocker in space, dangerous when charging at defenders
Very balanced at point of attack and doesn't get beat by bull rush
Had great games versus Alabama and Clemson during college career
Able to immediately set himself in pass protection, leads to early advantage/leverage
Excellent recovery when losing initial step
Weaknesses
Hasn't shown dominance in run blocking
Can be beaten by long-armed defensive tackles
Not the most fluid athlete
Punch/striking needs improvement
Bottom line
McCoy is an experienced center prospect who thrives in space and pass protection. He has a high football IQ despite his age (21) and has displayed enough strength and body control to thrive in the trenches. McCoy lacks functional athleticism but profiles as an ideal zone-blocking center in the NFL.
4. Michael Deiter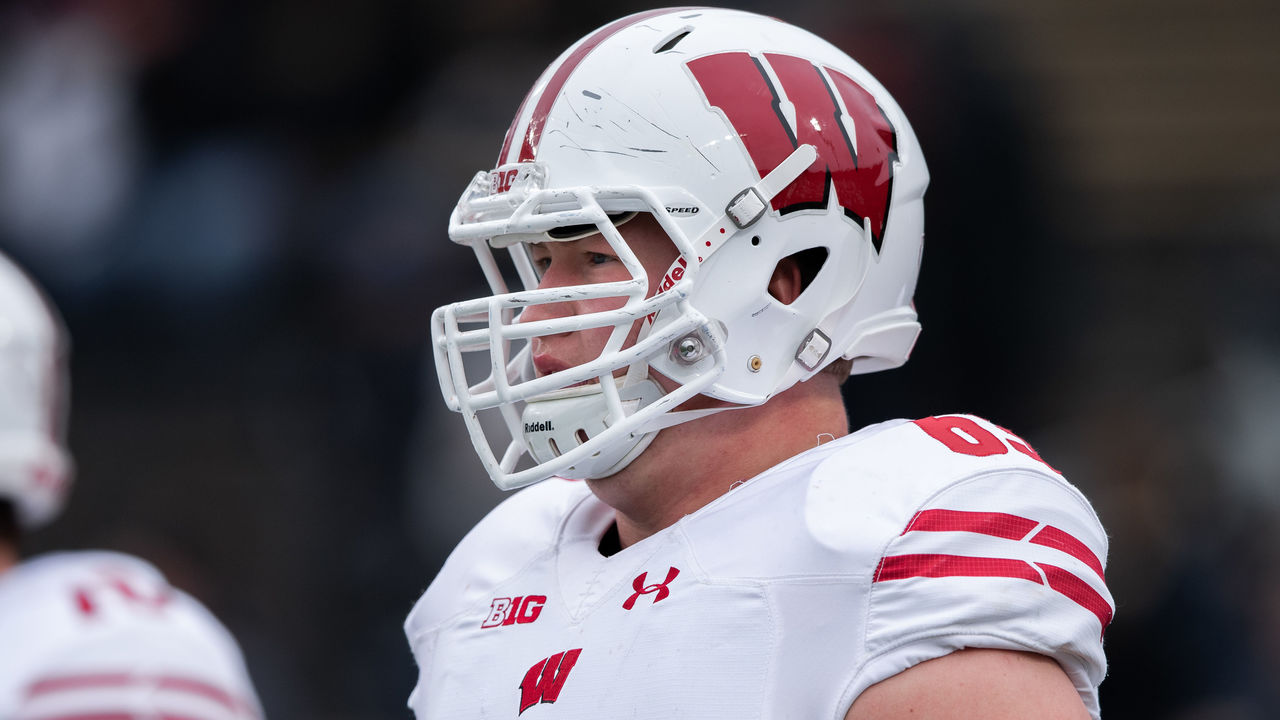 School: Wisconsin
Height: 6-5
Weight: 309 lbs
Strengths
Extremely versatile: played center in 2016, left tackle in 2017, and left guard in 2018
Excellent skills as puller and great in space
Successful against twitchy, quick defensive tackles in pass protection
Mauler in second level
Talented run-blocker who can lock up top-tier defenders with ease
Much more comfortable inside than on edge
Weaknesses
Anchor as pass-blocker needs improvement
Showed athleticism on tape but didn't test very well at combine
Flagged for 12 penalties over last two seasons
Ability to play tackle but struggled versus speed rushers there
Bottom line
Deiter will garner his fair share of interest during the draft due to his experience playing multiple positions. In reality, he's likely best suited for guard and has starting-caliber traits there. Deiter is an advanced run-blocker who fits well into any offensive scheme. He'll kick off his NFL career as a multi-position backup with a chance to be a Year 2 starter.
5. Elgton Jenkins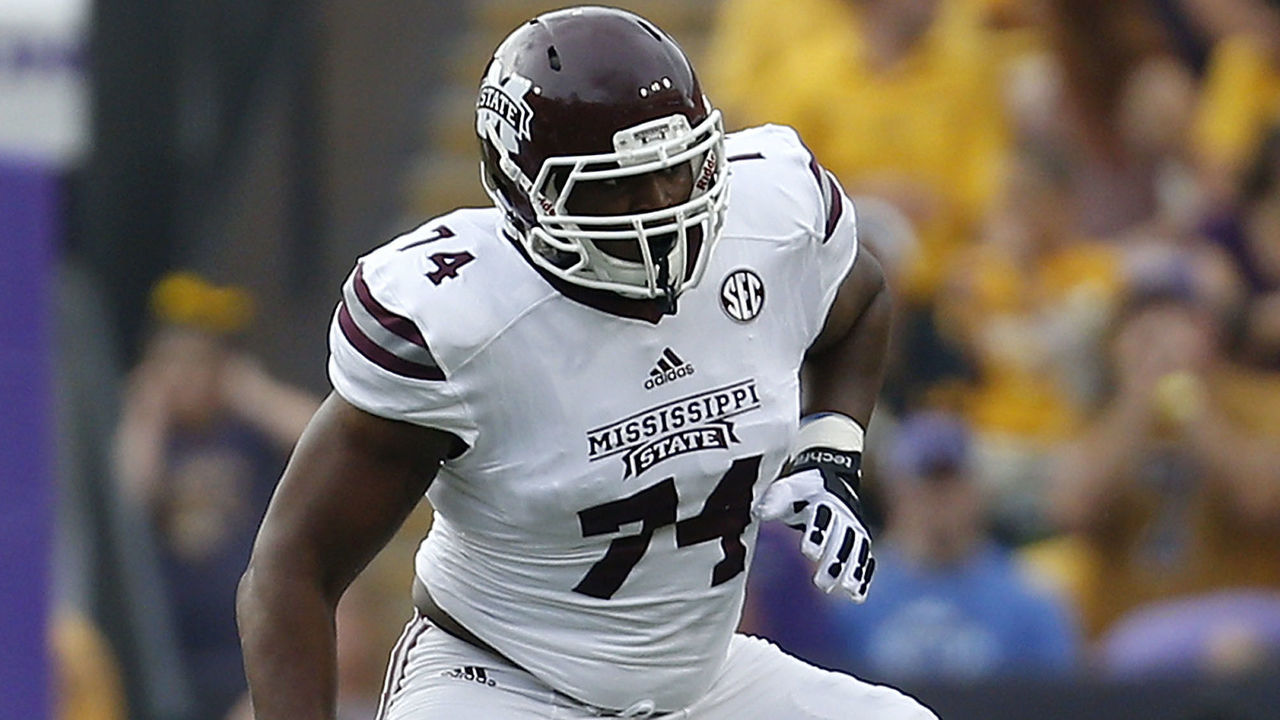 School: Mississippi State
Height: 6-4
Weight: 310 lbs
Strengths
Improved immensely from 2017 season
One of the top pass-protectors among interior linemen in class
Plays with wide base and loose hips, allowing him to move well laterally
Generates a lot of power when locked into a defender
Very smart player, consistently recognizes stunts and blitzes
Plenty of experience against elite defensive tackles in SEC
Weaknesses
Can mistime attacks at line of scrimmage, losing leverage
Anchor needs improvement, beaten by bull rush on multiple occasions
Must work on hand technique
Bottom line
Jenkins took a big leap as a senior, which helped his draft stock. The stout lineman has already flashed impressive pass-blocking skills but his timing and hand usage need improvement. Jenkins isn't the biggest center but is athletic enough to succeed early in his NFL career.
6. Beau Benzschawel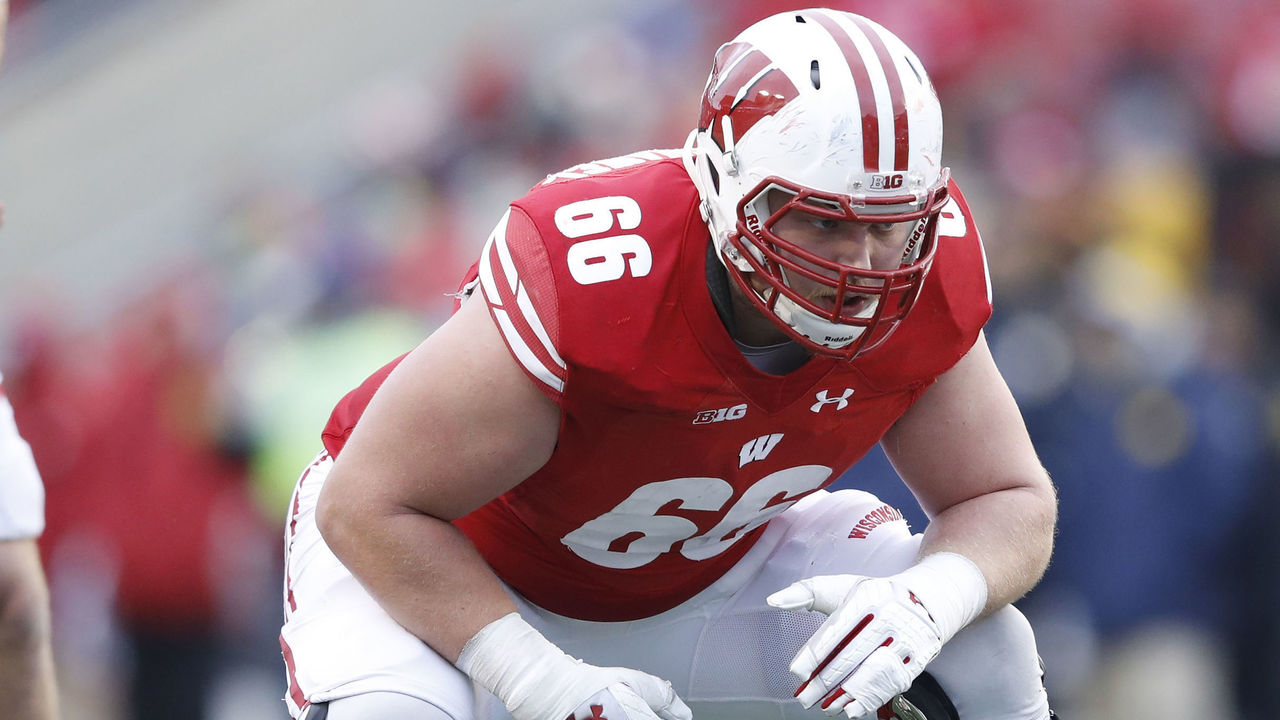 School: Wisconsin
Height: 6-6
Weight: 309 lbs
Strengths
Excellent size and frame
Aggressive mauler in run game
Great pass-blocker who didn't allow many pressures in college
Strong anchor, doesn't get beat inside
Fundamentally sound with plenty of starting experience
Wide base allows him to mirror opponents effectively
Weaknesses
Heavy feet, likely isn't best utilized in space
Tight in lower body, hurts balance and reps versus twitchy rushers
Not a fluid athlete
Ends too many plays on ground
Bottom line
Benzschawel is the classic Wisconsin guard who enters the draft pool seemingly every year. An aggressive and powerful run defender, the two-time All-American lacks a bit of fluidity to guard some of the NFL's elite defensive tackles. Despite this, Benzschawel is a technician with an excellent anchor who fits well in a run-first offense.
7. Lamont Gaillard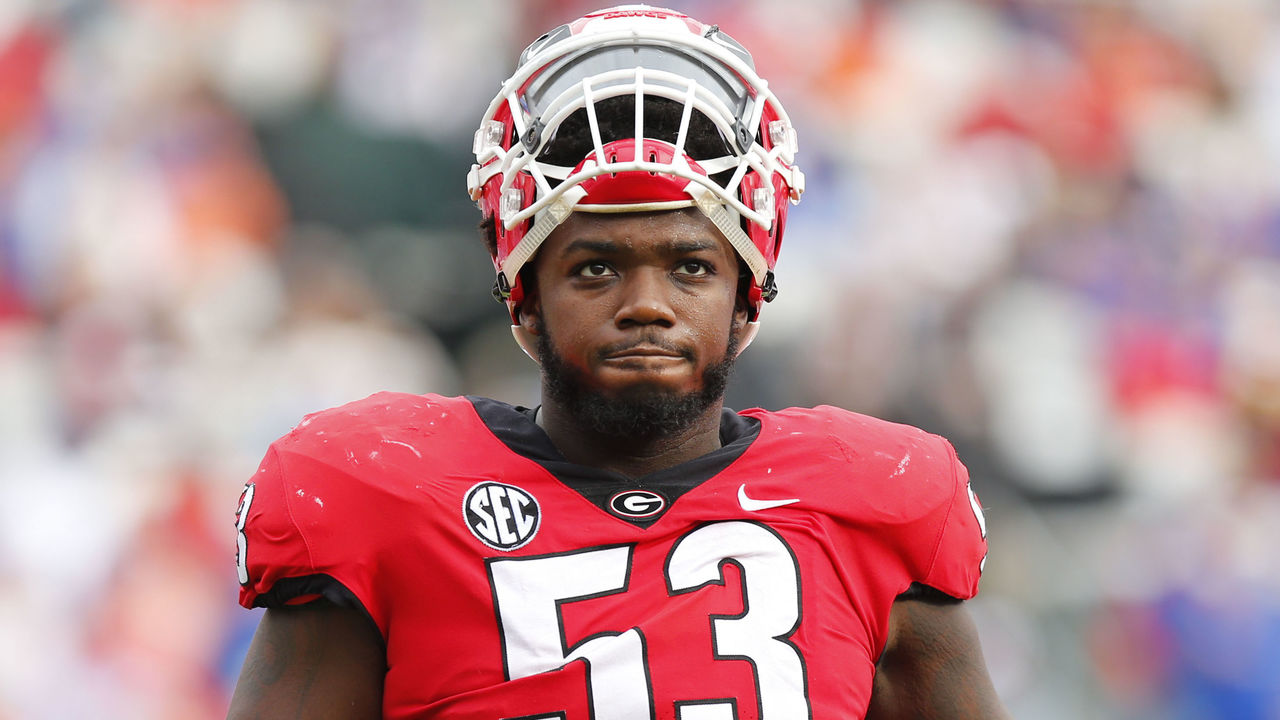 School: Georgia
Height: 6-2
Weight: 305 lbs
Strengths
Proficient in reach blocks
Climbs to second level effectively
Fires very quickly out of snap
Able to reset when first step is poor
Excellent hand usage
High character and football IQ
Efficient pass-blocker
Weaknesses
A bit undersized
Has fair share of whiffs in run game
Lacks play strength and power at point of attack
Bottom line
Gaillard isn't the most intimidating lineman but has overcome these limitations thus far, due mostly to his technical abilities. He takes risks as a pass-blocker and displays fluid athleticism on tape. Gaillard has some technical aspects of his game to clean up but can excel in a zone-blocking scheme down the road.
Other notable prospects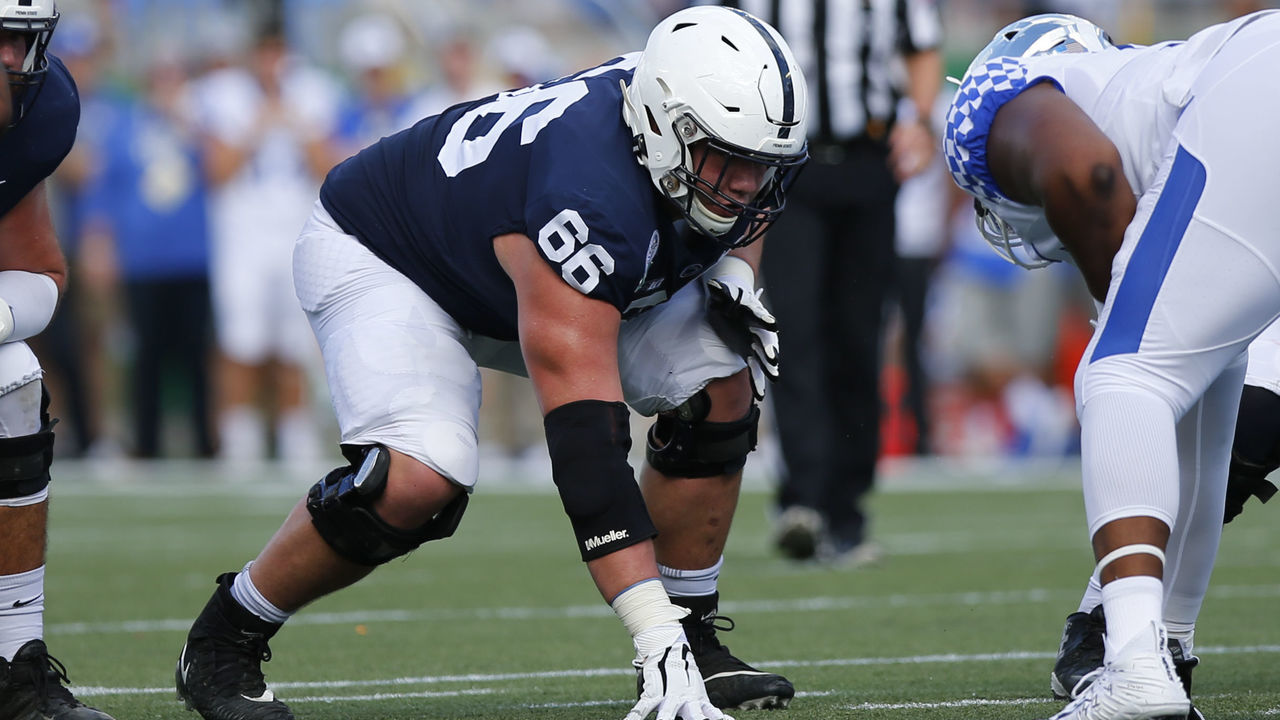 Connor McGovern (Penn State)
Dru Samia (Oklahoma)
Nate Davis (Charlotte)
Ben Powers (Oklahoma)
Hjalte Froholdt (Arkansas)
Comments
✕
2019 NFL Draft prospect rankings: Interior offensive linemen
  Got something to say? Leave a comment below!