Though new contracts can't be signed until Sunday, the NBA's free-agency negotiation period is open and theScore's NBA feature writers, Joseph Casciaro and Joe Wolfond, are analyzing every reported deal. For a breakdown of Day 1, tap here.
Hornets sign Gordon Hayward (4 years, $120M)
There's a lot to unpack here. The first thing that jumps out is obviously the exorbitant price, which is fully guaranteed. In order to fit Hayward under the cap, the Hornets are waiving Nic Batum and stretching the final year of his contract (worth $27 million) across three seasons. In other words, Charlotte will pay Hayward and Batum a combined $39 million per year through 2023.
The market dictates overpaying for talent, but that's an expensive pill to swallow, especially given Hayward's checkered injury history, and the fact the Hornets will be hard-pressed to compete for anything more than a low playoff seed over the life of his contract. That said, he does fill a key area of need for this team, and undeniably raises the floor. His shooting, playmaking, and defense at the wing positions will fit nicely alongside the backcourt of LaMelo Ball, Devonte' Graham, and Terry Rozier. The 8-seed now looks like a realistic expectation this year.
The Hornets are footing the bill, but the Celtics also wind up losers here. Hayward was seemingly set on going to Indiana after declining his $34-million player option, which would've required a sign-and-trade. The Pacers were reportedly prepared to give up Myles Turner and Doug McDermott in a deal, but Boston haggled over the return, reportedly asking for T.J. Warren or Victor Oladipo instead (a package Indiana would've been insane to send back). It's unclear if that haggling is what scuttled the deal, or if Hayward simply changed his mind after Charlotte swooped in with the godfather offer. One way or another, the Celtics lose their marquee 2017 free-agent signing for nothing, after it seemed like they might extract a much-needed rim-protector in return. - Wolfond
Raptors re-sign Fred VanVleet (4 years, $85M)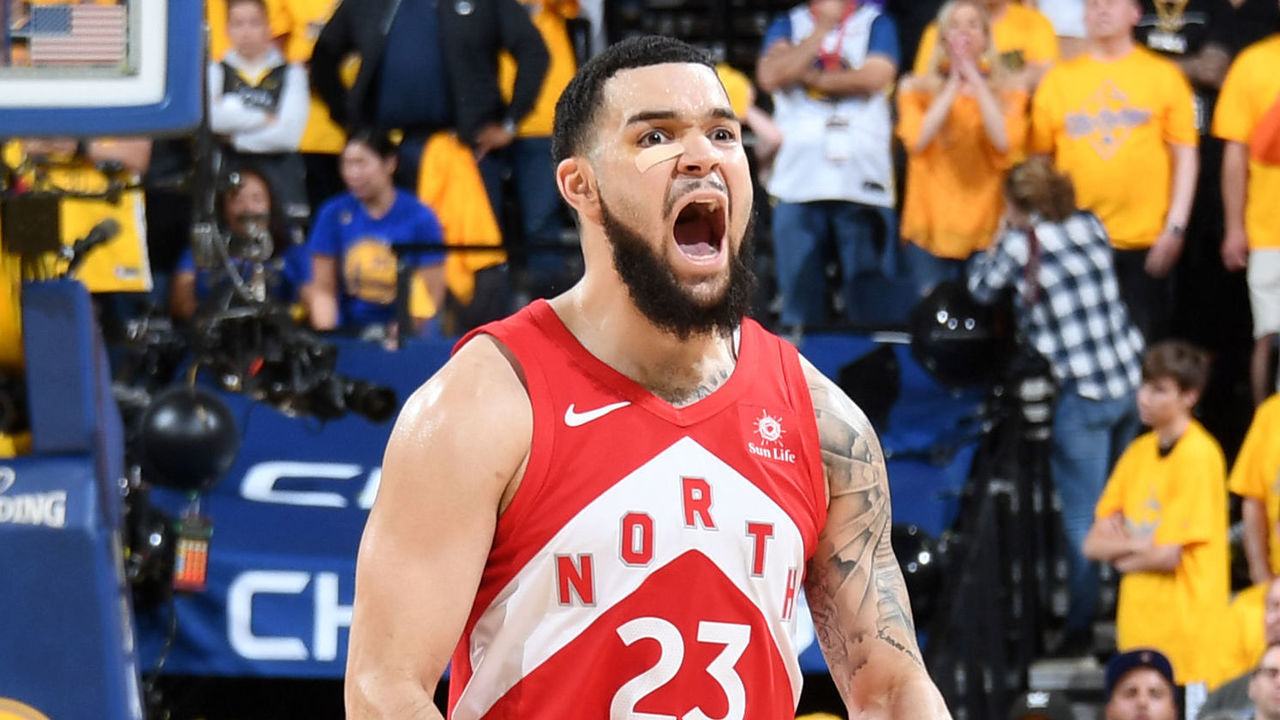 The Raptors retained the best free-agent guard on the market for Malcolm Brogdon-type money and structured the deal in a way to preserve as much 2021 cap space as possible, while the undrafted VanVleet finally gets his big payday and can opt for free agency again when he's 29 (the fourth year of his new contract is a player option). Talk about a win-win deal.
VanVleet earned his "Steady Freddy" moniker by serving as a stabilizing force for Toronto, but he's so much more than a role player. In starting every game he appeared in last season, VanVleet averaged 17.6 points, 6.6 assists, 3.8 rebounds, and 1.9 steals on 55.3% true shooting, while continuing to prove himself as one of the NBA's elite volume shooters (39% from deep on 6.9 attempts per game), thriving as an off-ball threat beside Kyle Lowry and improving as an on-ball offensive quarterback, especially in the pick-and-roll.
Despite his diminutive stature, VanVleet's also emerged as a defensive standout, whether by chasing Steph Curry around a maze of screens, holding his own against bigger guards in the post, or sneaking in as a help defender to strip unsuspecting big men.
All told, VanVleet is one of the best two-way guards in the league, still only 26 years old, and the Raptors locked up what should be his prime years. - Casciaro
Lakers re-sign Kentavious Caldwell-Pope (3 years, $40M)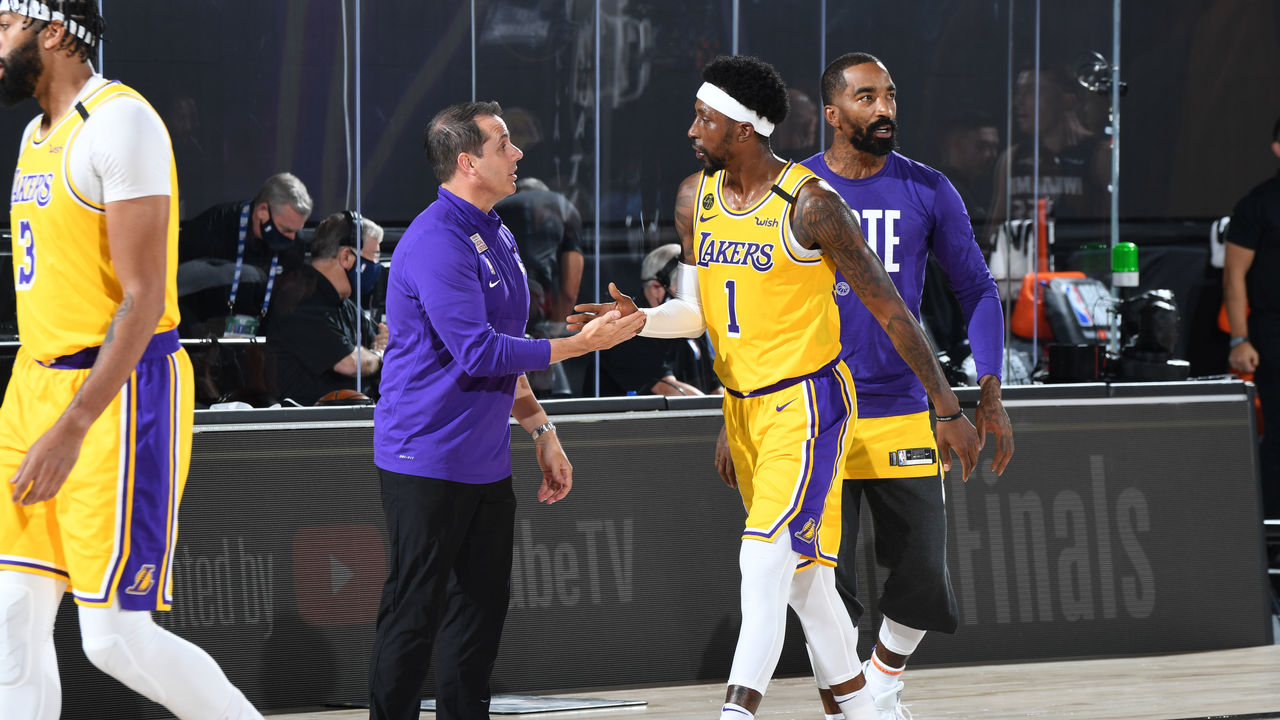 The capstone to a remarkable week for the Lakers. This may be a slight overpay in a vacuum, but Caldwell-Pope is cashing in on a championship run in which he established himself as L.A.'s third-most important player, and bringing him back became particularly crucial after Avery Bradley signed with Miami.
Caldwell-Pope was L.A.'s best point-of-attack defender last year, and he shot 41.2% on spot-up threes in the playoffs, second among the team's regulars behind a scalding LeBron James (54.1%). He also ranked second on the team during the regular season at 39%, behind Rajon Rondo, of all people. Given that 3-point shooting was the Lakers' biggest weakness last year, locking up arguably their best 3-point shooter seems like a good decision.
Even after hard-capping themselves with the Montrezl Harrell signing, the Lakers managed to squeeze in Caldwell-Pope's deal while leaving themselves just enough room to fill out the roster with minimum salaries once Anthony Davis signs his max deal. - Wolfond
Grizzlies re-sign De'Anthony Melton (4 years, $35M), John Konchar (4 years, $9M)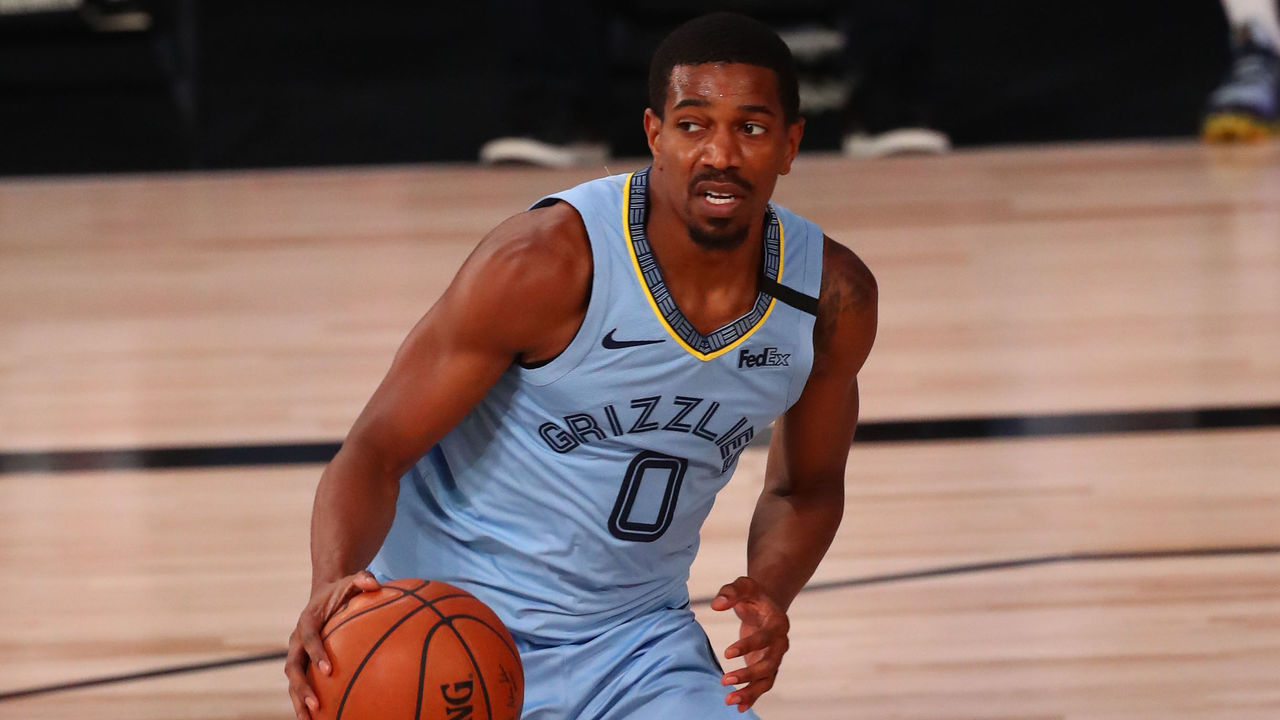 The Grizzlies found themselves a gem in Melton when they acquired him as part of the Josh Jackson deal last offseason. The long-armed combo guard became an invaluable bench piece thanks to his hellaciously disruptive defense (he ranked third among all qualified players in deflections per minute), his excellent rebounding for his position, and his dynamism in the open floor. Memphis was 9.1 points per 100 possessions better with him on the floor than with him on the bench.
That's a noisy statistic, to be sure, and Melton has his share of warts. He's a poor shooter (he shot 28.6% from 3-point range and 28.3% from mid-range last year) and at best an average playmaker, which means he profiles more as an on-ball bench guard than an off-ball starting guard. But being a net-positive contributor at age 22 is nothing to sneeze at, and Melton has the chance to be a big part of the Grizzlies' bright future. If he can nudge the shooting up even to league average, he'll actually start to look like a great backcourt fit alongside Ja Morant, and this deal will wind up looking like a major bargain.
The Konchar deal is also a worthwhile upside play. The undrafted guard played sparingly last year, but was startlingly efficient in the 181 minutes he did play. He shot 64.9% from the field, including 5-of-10 from beyond the arc and 16-of-22 at the rim. He rebounds well and can defend a bit, too. Whether all of that can translate to regular rotation minutes is another matter. His lack of athleticism probably limits how much he can do, but there's no reason he can't settle into a role as a steady-handed 10th man. At this price point, the Grizzlies don't need the 24-year-old to be anything else. - Wolfond
Suns sign Jae Crowder (3 years, $30M), re-sign Jevon Carter (3 years, $11.5M)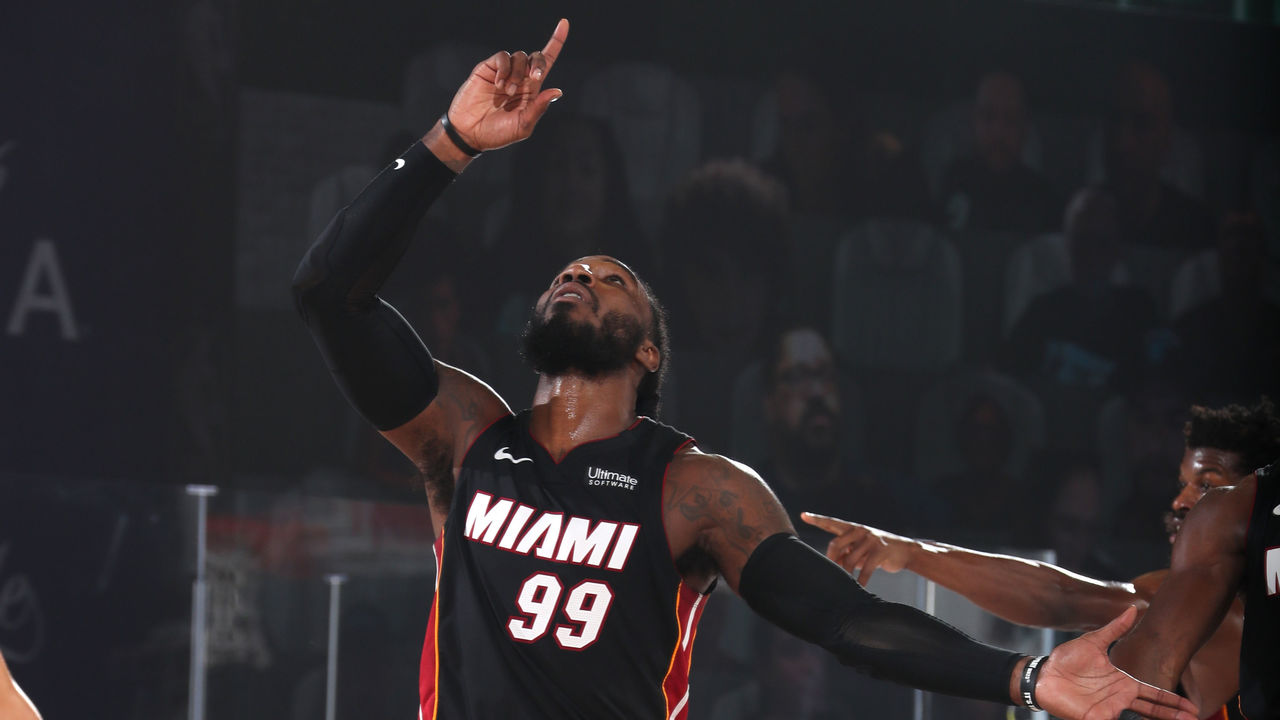 The Suns showed how serious they were about competing in 2020-21 when they traded for Chris Paul, and they continued to seriously upgrade their roster by inking Crowder for the full mid-level. With Kelly Oubre shipped out in the Paul deal, Crowder fills a vacancy on the wing, with the flexibility to toggle between the 3 and the 4. He could start at power forward ahead of Cam Johnson, or serve in a dual-forward role off the bench, spelling Johnson and Mikal Bridges as needed.
It's hard to get a handle on exactly what Crowder is on offense, after a season in which he posted a 46.6% effective field-goal percentage with the Grizzlies before getting traded to Miami and jacking that number up to a ridiculous 65.5%. (As usual, the answer's likely somewhere in between.) But what's clear is that he's a dogged, physical defender capable of tackling the most daunting assignments.
Throughout Miami's Finals run, he was routinely tapped as the primary on the opposing team's top scoring threat, from Giannis Antetokounmpo to Jayson Tatum to Anthony Davis. Even if he shoots the ball like he did in Memphis, he'll give Phoenix a big boost on the defensive end without cramping their spacing (since defenses still mostly respect his jumper). Really nice addition. - Wolfond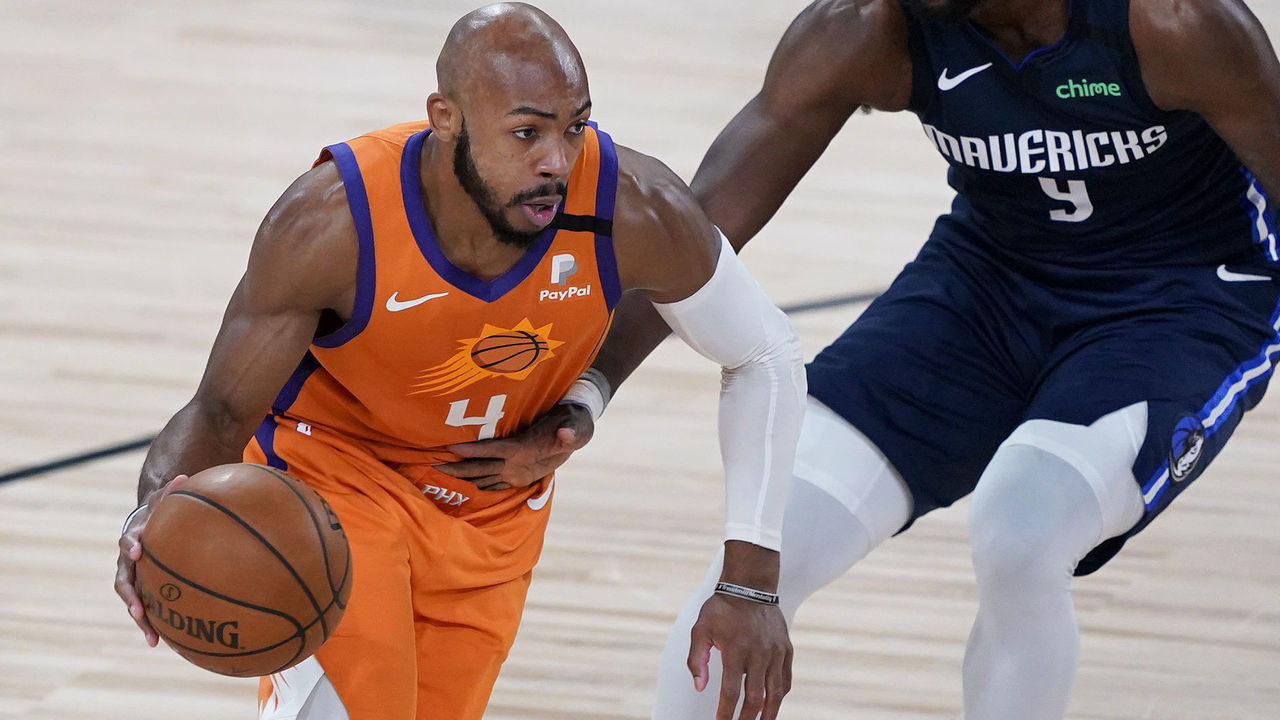 Carter's not much of an individual threat or shot-creator, and the Suns' guard depth behind Paul and Devin Booker is a concern, but I like keeping Carter around to continue filling some of that depth. He's a defense-first guard who knows his role on the offensive end. Through two seasons as a pro, 58% of Carter's field-goal attempts have come from 3-point territory, where he's converted at a 38.7% clip. Paul, especially, will come to appreciate Carter's savvy game. - Casciaro
Bucks sign D.J. Augustin (3 years, $21M), Bobby Portis (2 years)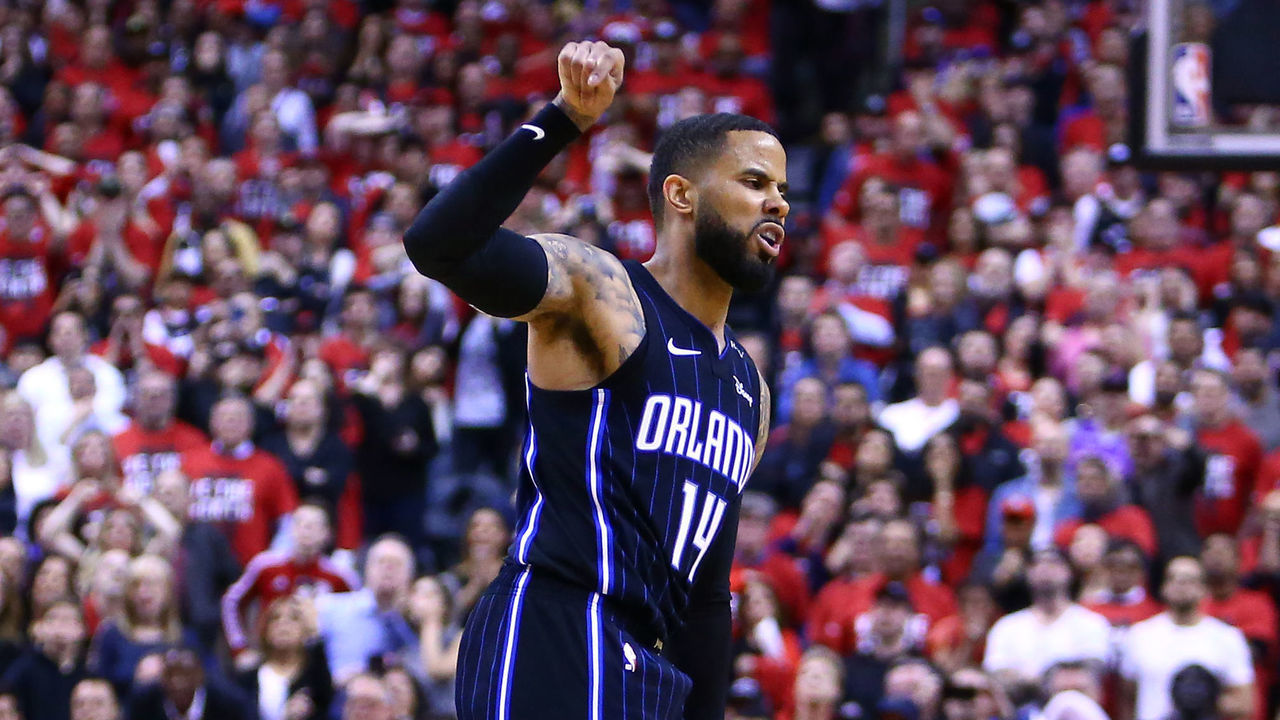 A strange week in Milwaukee only got more puzzling this weekend.
In the aftermath of the team's botched sign-and-trade for Bogdan Bogdanovic, the Bucks pivoted by overpaying to retain Pat Connaughton, and now add Augustin and Portis. It's not necessarily terrible, but it's also not the work of a title contender.
Augustin's a steady presence at point guard who keeps an offense flowing, can shoot the ball, and at least competes on the defensive end, but he doesn't do anything exceptionally well and doesn't raise Milwaukee's ceiling enough to justify giving the 33-year-old a three-year deal.
Portis can stuff a stat sheet with his scoring and rebounding, and has shot nearly 37% from deep over the last three seasons, but he's an empty-calorie scorer who gives it all back on the defensive end, with a temperamental reputation. I'm not sure why the team with the most to lose this season would be the one take a chance on him. - Casciaro
Clippers sign Serge Ibaka (2 years, $19M)
This is a nice rebound for the Clippers after letting Harrell switch Staples Center locker rooms, and it was probably the best use of their mid-level exception given the barren state of the point-guard market. On top of filling a clear need, Ibaka has an endearing relationship with Kawhi Leonard from their championship-winning year together in Toronto.
Ibaka isn't nearly the interior scorer, roll threat, or overall offensive force Harrell is, but he's a more viable rim-protector who should be more playable in the playoffs. He's one of the better short-roll jump shooters in the league, with uncanny touch from the short mid-range. And he's a legitimate stretch-big, coming off a season in which he shot 38.5% from 3-point range. He's an upgraded version of what the Clippers had in JaMychal Green last season.
Ibaka's lateral mobility has waned considerably in the last few years, and at this point in his career he's basically just a drop defender. But he can be effective in that role, especially when he's only asked to be a backup. Ivica Zubac made a strong case for an expanded role last season, and he should remain the starter. If the Clippers want to stretch Ibaka for more than 20 minutes off the bench, I wonder if we'll see the two of them playing together in two-big looks for a few minutes a night.
Either way, a good and necessary pickup for a team that had fallen behind its intracity rival in the offseason arms race. - Wolfond
Celtics sign Tristan Thompson (2 years, $19M), Jeff Teague (1 year, vet's minimum)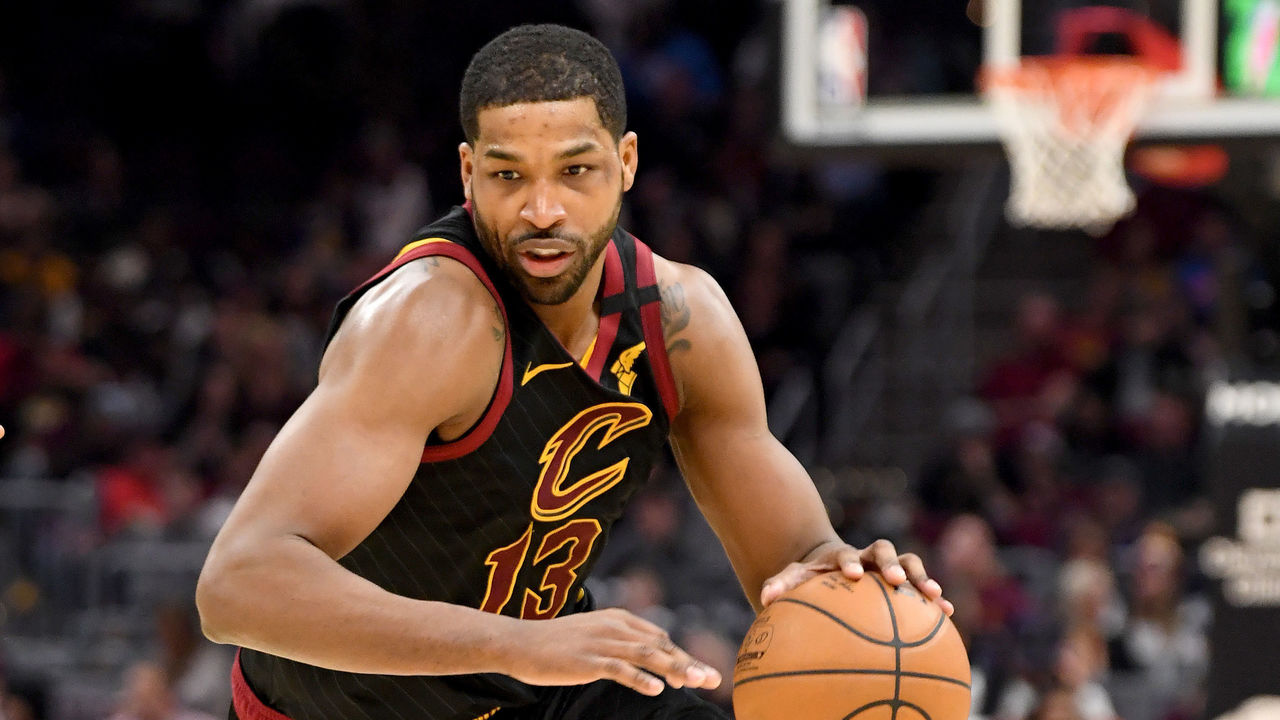 After nine years in Cleveland, Thompson joins the Celtics coming off a season in which he averaged a career-high 12 points and a double-double (10.1 rebounds) for the second straight year. The 29-year-old remains one of the game's best rebounders (on both ends of the court), and possesses both the size and mobility to defend many of the league's modern centers. With Thompson and Daniel Theis soaking up minutes at the 5, the versatile Celtics are in good shape defensively.
Thompson may not have the offensive touch of some of the big men who cashed in this weekend, but his shooting is worth keeping an eye on. He missed all nine of his 3-point attempts over the first eight years of career, then went 9-of-23 from deep last season. Regardless of whether he continues to extend that range, Thompson for the mid-level exception is a solid deal for Boston.
There's less reason to be optimistic about Teague, even at the veteran's minimum. While the former All-Star can still shoot the ball (even that skill is diminishing) and might post gaudier numbers than a player like Brad Wanamaker (who Boston lost Saturday), his defensive weakness makes him a net-negative for good teams. - Casciaro
Hawks sign Rajon Rondo (2 years, $15M), Kris Dunn (2 years, $10M)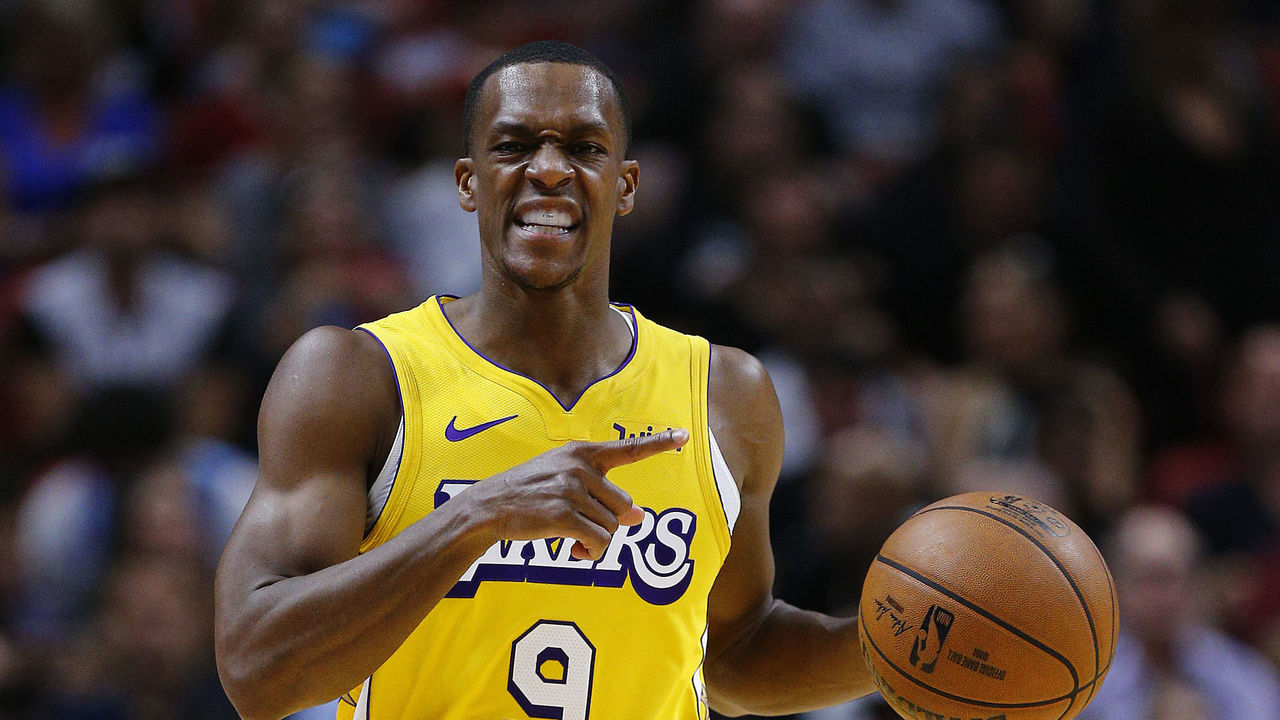 I understand the skepticism from some upon learning the Hawks gave a 34-year-old Rondo a multi-year deal hours after acquiring Dunn. There's some obvious overlap there, and for as true as the legend of Playoff Rondo is, so too is his reputation over the last half-decade as a bad regular-season player. How does he help a team trying to squeak into the playoffs?
I also understand what the Hawks are doing, however. Rondo's a high-IQ veteran who's seen it all, and younger teammates in Sacramento, Chicago, and New Orleans raved about his locker-room presence. In terms of overpaying an aging point guard to mentor Trae Young, you can do a lot worse. Plus, a two-year deal is far from a killer for a Hawks team that won't be competing for a title during that time, anyway.
Dunn, meanwhile, is one of the best defensive guards on the planet, and his offensive limitations won't matter much on a team with Young and Danilo Gallinari. Atlanta's an exciting offensive team that just got better defensively while getting a little wiser. - Casciaro
Heat sign Avery Bradley (2 years, $11.6M), Moe Harkless (1 year, $3.6M)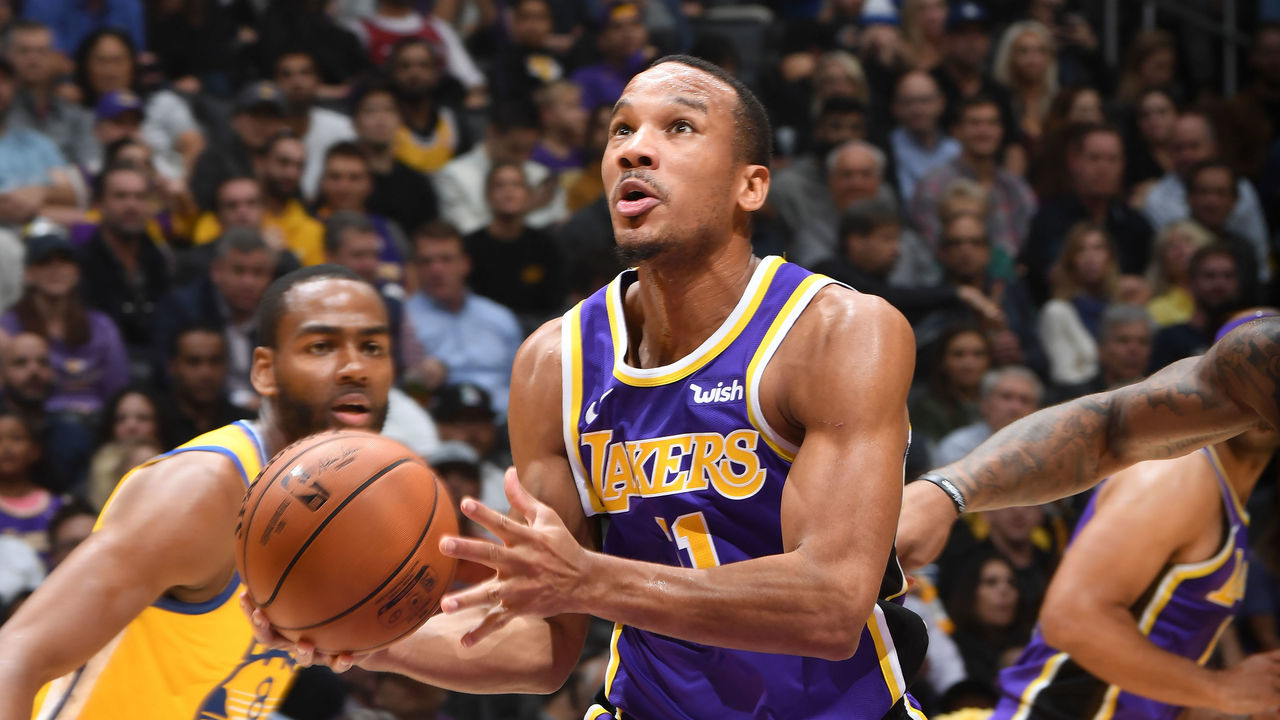 If all they cared about was the coming season, the Heat likely would have preferred to have Crowder back. But because they clearly have big plans for 2021 free agency, they couldn't match what Phoenix offered him in length. As a short-term means of replacing Crowder in the aggregate, they did very well to secure one-year commitments from Bradley (for the taxpayer mid-level) and Harkless (for the bi-annual exception).
Both guys should fit the Heat Culture extremely well. Which is to say, they're selfless, hard-working players who compete their asses off on defense. Whether Bradley nominally starts at the position or not, he instantly becomes the team's best point-guard defender. Remarkably, he might be the only Heat regular who's both a high-level defender and a credible 3-point threat. Harkless will try to approximate Crowder's role, and while he won't offer the same level of gravity as a spot-up threat or the same physicality as an on-ball defender, his excellent team defense will make up for a lot. He isn't flashy, but he makes winning plays.
All told, these are two very sound moves that should help keep the Heat in the title mix while they gear up for their next big free-agent pitch next offseason. - Wolfond
Nuggets re-sign Paul Millsap (1 year, $10M)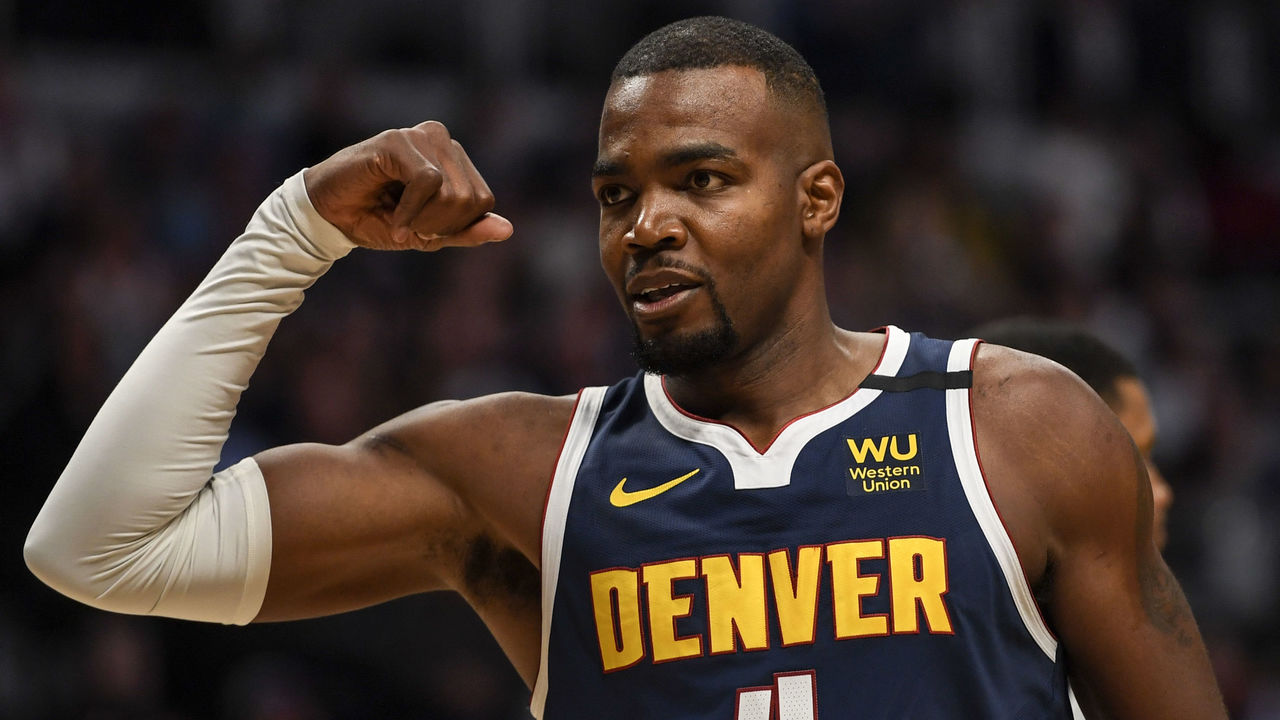 Millsap didn't seem long for Denver after a largely disappointing bubble performance, but re-signing him became imperative for the Nuggets after Jerami Grant signed with the Pistons, opening up a hole at power forward. This is good value on a one-year deal.
Millsap clearly isn't the player he once was, but he remains one of the best and smartest team defenders in the game. There's a reason the Nuggets performed 10.6 points per 100 possessions better with him on the floor last season. For a team that isn't exactly stocked with on-ball stoppers, his weak-side rotations and communication on the back line make up for a lot. Denver will likely scale back his role this year as it looks to get Michael Porter Jr. more reps, but Millsap will remain an important part of its defensive foundation. - Wolfond
Trail Blazers re-sign Carmelo Anthony (1-year vet's minimum)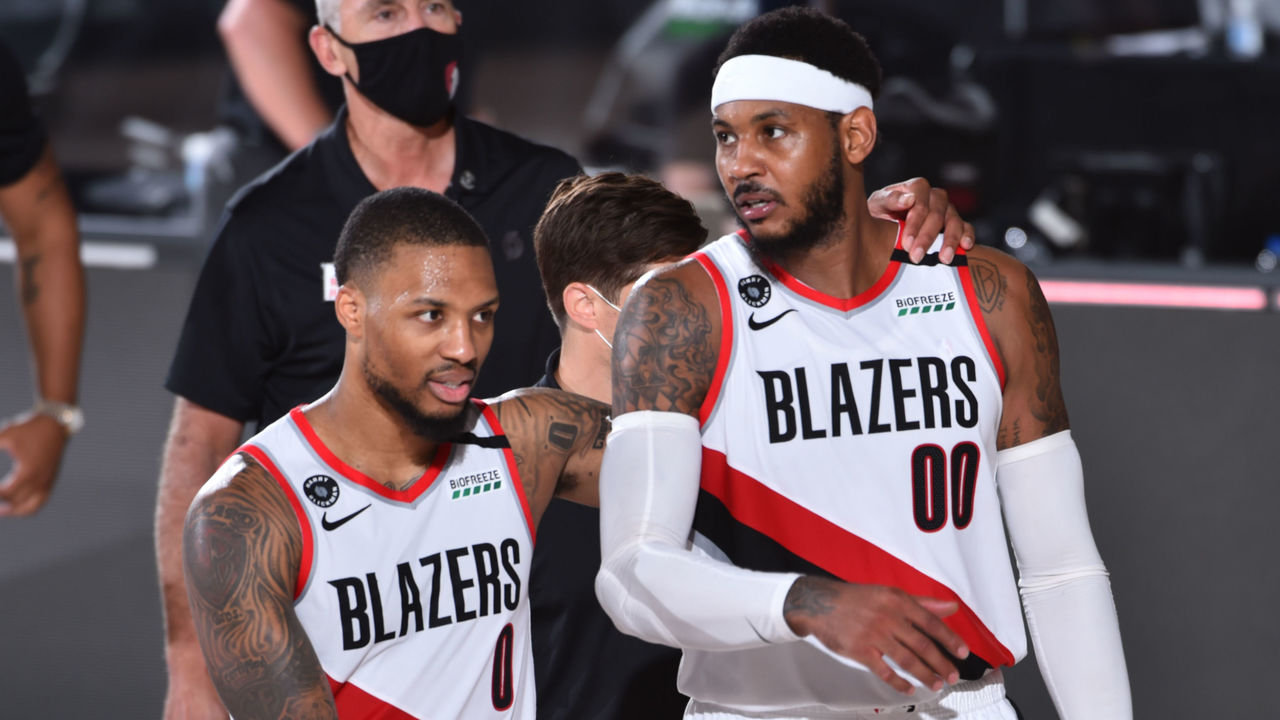 'Melo was better for Portland than most expected he would be last season, hit some big shots during the Blazers' push for a playoff spot, and even played some defense. He also still takes way too many bad shots; more than 40% of his 2019-20 field-goal attempts came between 10 feet and the 3-point line, while less than 29% of his shots came from behind the arc, where he converted at an impressive 38.5% clip.
Still, on a defensively improved Blazers team that now includes Robert Covington and Derrick Jones, Portland should rely a little less on Anthony, who was retained for the veteran's minimum. As a bench gunner (albeit an inefficient one) who also happens to be a beloved teammate of Damian Lillard, it's a perfectly defensible deal. - Casciaro
Knicks re-sign Elfrid Payton (1 year, $5M), sign Nerlens Noel (1 year, $5M)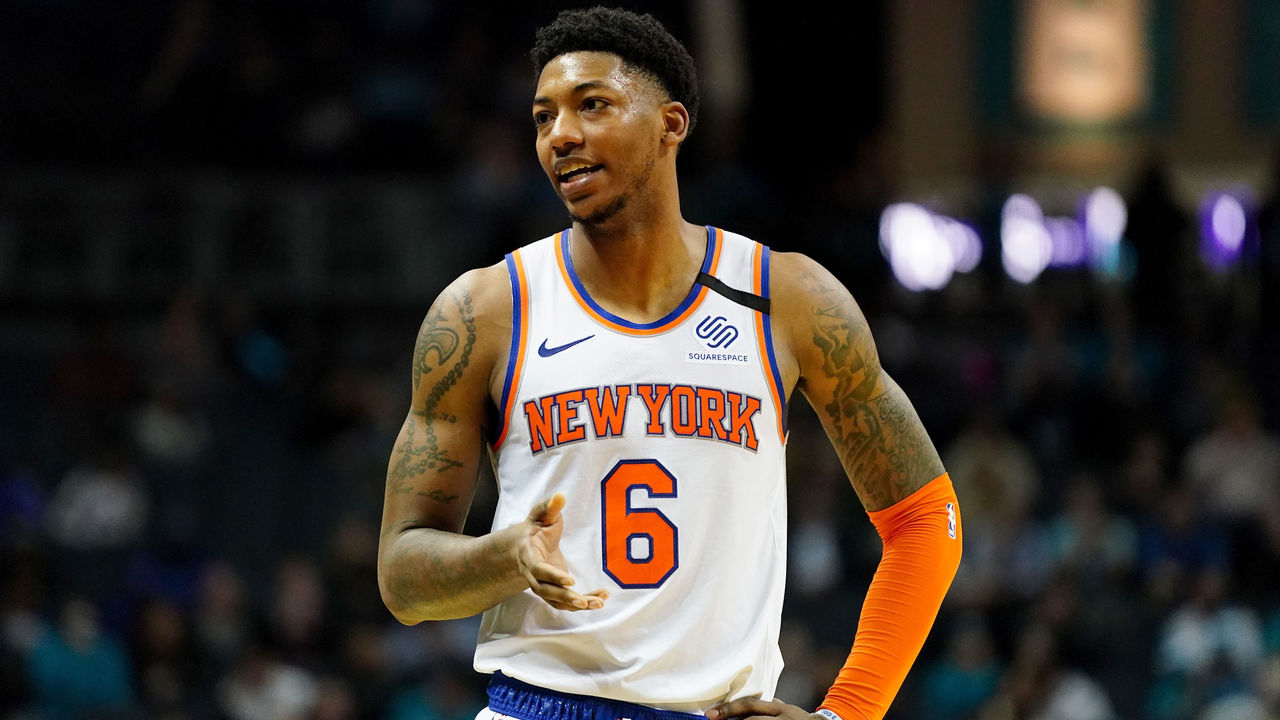 The Knicks waived Payton earlier this week to avoid paying his $8-million salary in 2019-20 (of which only $1 million was guaranteed), then brought the 26-year-old point guard back on a cheaper deal. Payton's a defensively capable, pass-first guard who averaged a team-high 7.2 assists for New York last season, and has averaged at least 6.2 assists in each of his six seasons despite never logging 31 minutes per game.
His playmaking and defense aren't good enough to completely cover for his inability to shoot, however, and the Knicks would still be wise to find a more complete point guard with higher upside to run the team. They still have the cap space, but VanVleet's off the market in an otherwise underwhelming free-agent class. - Casciaro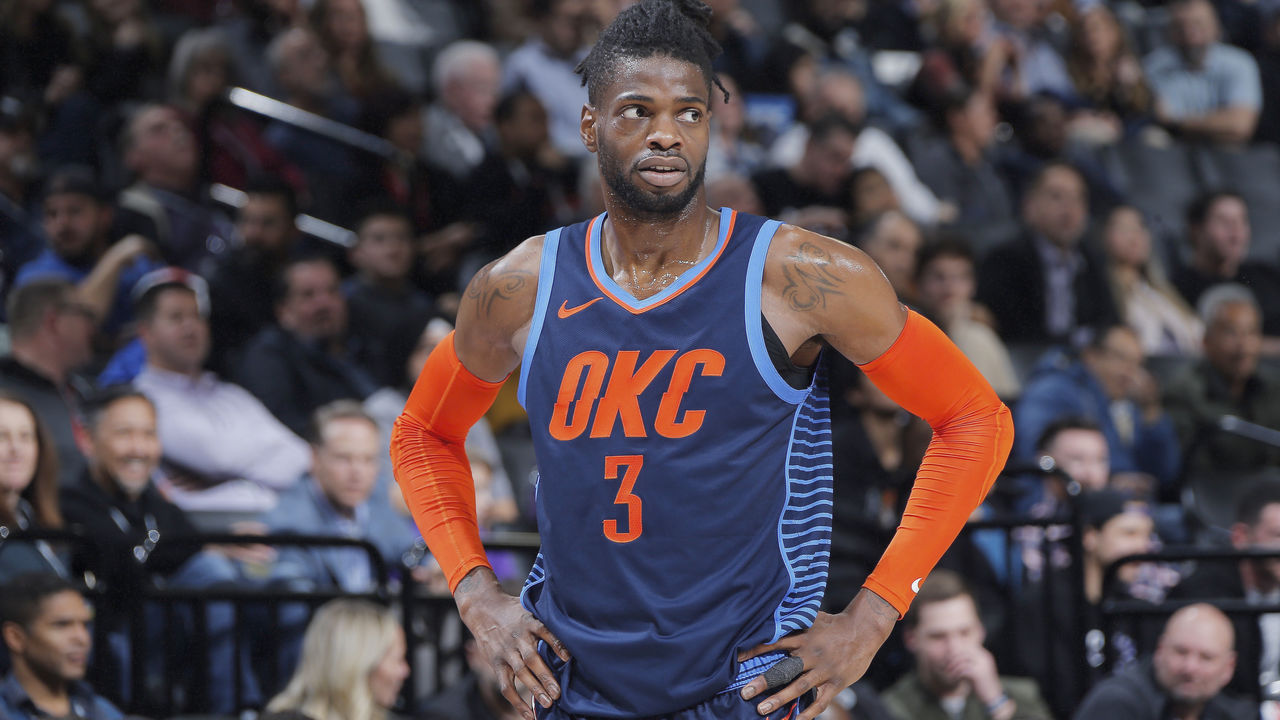 Noel is a good signing for the Knicks, but it's hard not to feel disappointed that this is where he wound up, especially given the low acquisition cost. He was quietly one of the best backup centers in the league the last two years with the Thunder, posting per-36 averages of 2.1 steals and 3.1 blocks, a 66% true shooting mark, and an elite defensive field-goal percentage at the rim (53.3%). It would have been cool to see him sign with a quality team like the Raptors (who lost Ibaka) or Rockets (who'd be asking a lot of Christian Wood by making him a full-time 5), rather than languishing in the Mecca.
Of course, the Knicks can always flip him at the trade deadline; he should be able to fetch at least a second-rounder. But until then, it's going to feel like a waste watching Noel - who's basically Mitchell Robinson with more defensive discipline - try to make himself useful on a team that has no one to deliver him the ball and no defense in front of him. His skill set simply doesn't have a lot of utility in New York. Like any number of veteran role players over the last half-decade, he's being used as a one-year placeholder so the Knicks can fill out a nonsensical roster and roll their cap space over to the following offseason. - Wolfond
Bulls sign Denzel Valentine (1-year, $4.7M qualifying offer)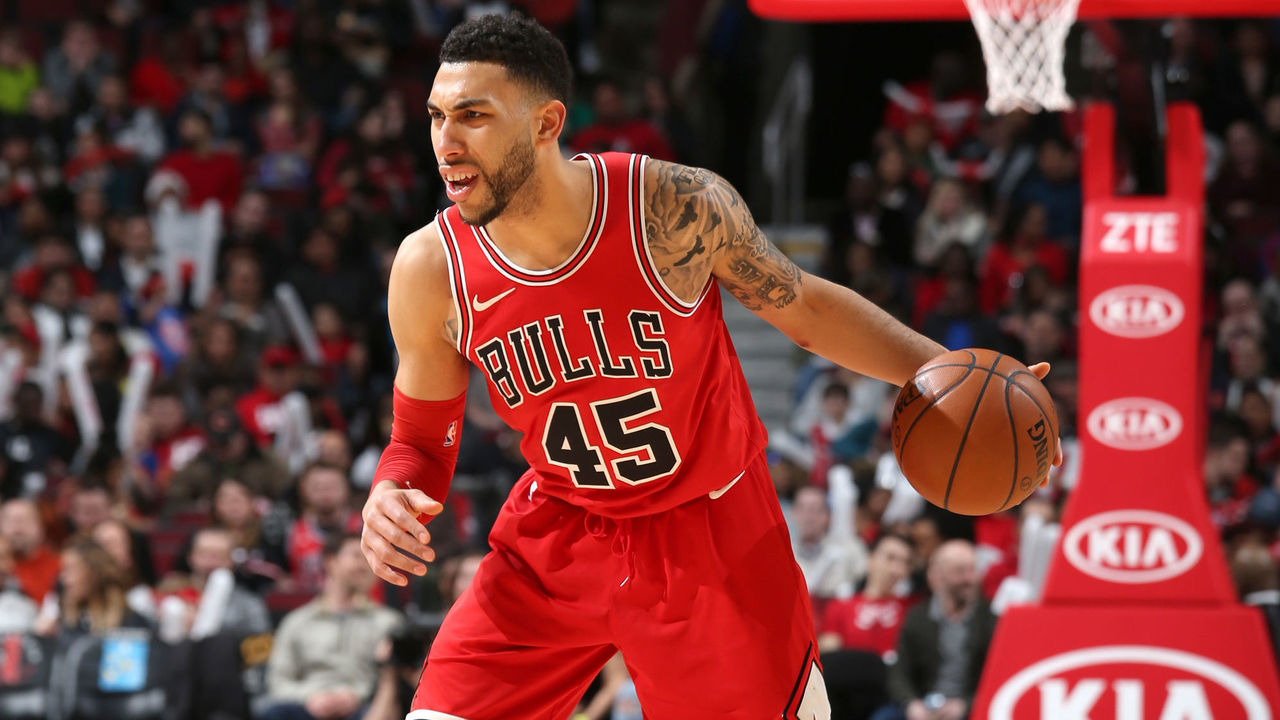 Interesting decision from Valentine, who would've become a restricted free agent by rejecting the qualifying offer. Instead, he'll play out the season with the Bulls and then become an unrestricted free agent in the summer of 2021.
If Valentine's motivated in a contract year, this could wind up working out nicely for Chicago. But he's shown little in his career to date to suggest he can be an impact player, despite making some strides on the defensive end. The bottom line is he doesn't play with a lot of force. One thing that might help is making more of a concerted effort to get to the line; Valentine shot a grand total of eight free throws in 36 games last year. - Wolfond
Magic re-sign Michael Carter-Williams (2 years), Gary Clark (2 years, $4.1M)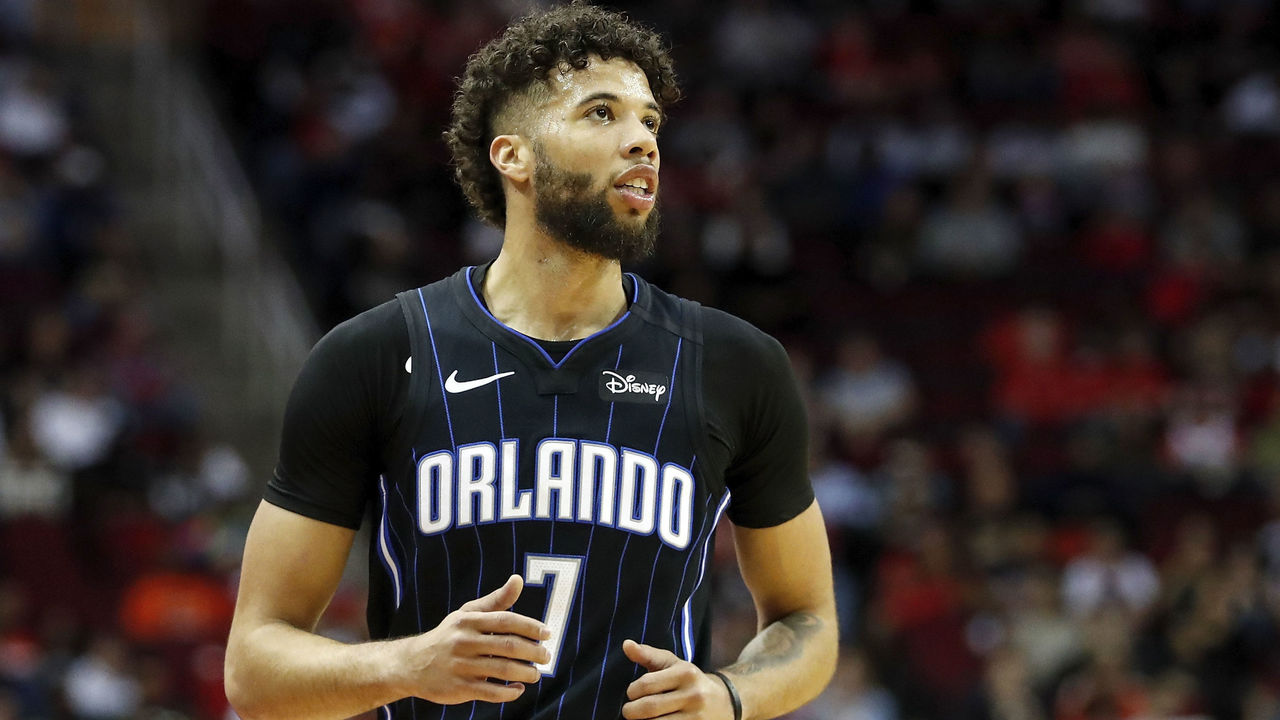 Clark showed signs of life as a shooter last season and is a solid defensive forward at worst, so taking a cheap chance on him for a couple years makes sense for a Magic team stuck in perpetual mediocrity. Carter-Williams can defend on the perimeter, and he's a decent playmaker, so he continues to project as an offensively challenged reserve guard, which is what I imagine Orlando will be paying him as. - Casciaro
Nets sign Jeff Green (veteran's minimum)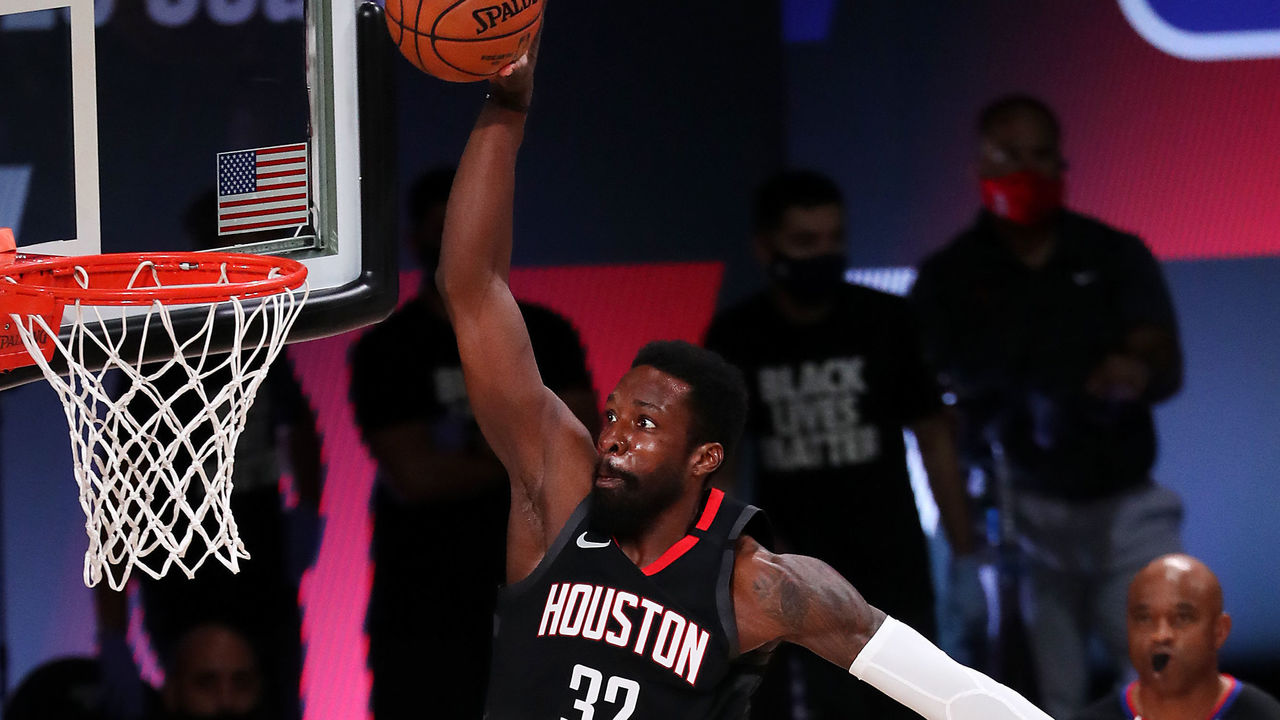 After finishing out last season with James Harden's Rockets, Green is joining another former teammate from his young Thunder (and Sonics!) years, linking up with old pal Kevin Durant in Brooklyn. Who knows, maybe we'll even see Harden join the party somewhere down the road.
Green's become the consummate journeyman, now on his ninth team in the last six years. But he proved in his Houston stint last year that he still has a lot of utility as a stretch-big with some defensive switchability and some remaining bounce as a rim-runner. As a small-ball center pick-and-popping or rolling in space, he put up a 68.4% true shooting mark for the Rockets in the regular season and 62.9% in the playoffs.
Green will spend a lot more of his time playing the 4 for the Nets, given their investment in Jarrett Allen and DeAndre Jordan. But he offers them the flexibility to downsize as they see fit, and as a low-maintenance stretch-four, he should be a nice complement to an offense stocked with on-ball creators in Durant, Kyrie Irving, Caris LeVert, and Spencer Dinwiddie. - Wolfond
Warriors sign Brad Wanamaker (1 year, $2.25M)
After a lengthy career overseas, Wanamaker spent two seasons in Boston, emerging as a solid rotation piece for the Celtics last year. The veteran guard plays hard, defends his position, has nailed 37.6% of his 3-point attempts in the NBA, and was the league's best free-throw shooter last season. He should prove a capable, cost-effective reserve backing up Curry. - Casciaro
Mavericks sign Wes Iwundu (2 years, vet's minimum)
Iwundu's defensive ability and overall upside are worth taking a chance on for the Mavs, who don't exactly need the 25-year-old to break out to make a minimum contract worthwhile. Still, it's not out of the question. Keep in mind Iwundu's canned 35.4% of his 1.3 3-point attempts per game over the last two seasons. - Casciaro
Wizards sign Raul Neto (1-year contract)
Neto can shoot (37.9% from deep for his career), move the ball, and defend. No one's going to celebrate this signing, but he's a solid veteran guard to have on the bench, provided you don't need many minutes out of him. - Casciaro