Bantamweight champion T.J. Dillashaw was making his third title defense in 2016, with his newest challenger being former titleholder Dominick Cruz.
Cruz was fighting for just the second time since 2012, but, in what remains perhaps the most controversial 135-pound title fight in UFC history, "The Dominator" came away with a split-decision victory. theScore's James Lynch revisits the classic scrap in hopes of putting the debate to rest.
Event: UFC Fight Night 81
Date: Jan. 17, 2016
Location: Boston
Official result: Cruz defeats Dillashaw via split decision (48-47, 46-49, 49-46)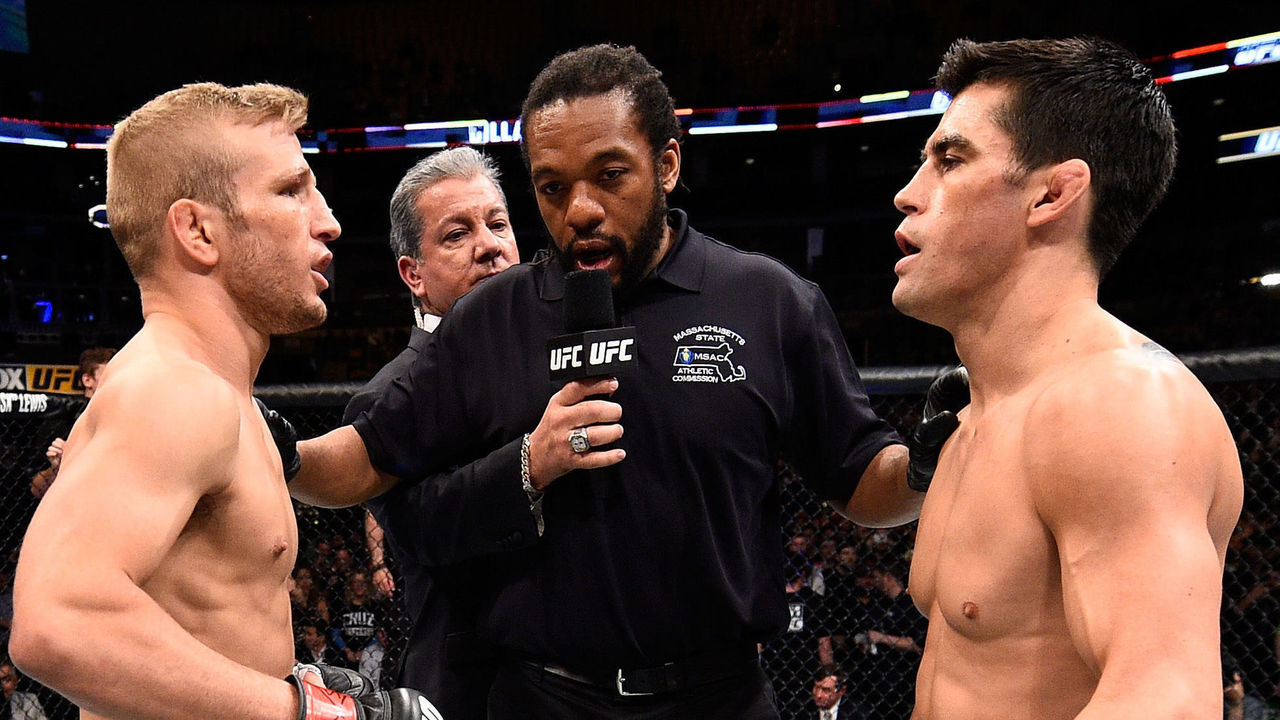 Round 1: Dillashaw refuses to touch gloves and this fiery affair is underway. Both bantamweights trade punches early. Dillashaw slips on a high kick but Cruz is unable to hold him down. Dillashaw lands an inside leg kick while Cruz counters with a right hand to the body. Dillashaw follows that up with a clean right hand of his own. He tries for a takedown but Cruz stuffs it. It's a very close round. theScore gives the round to Dillashaw, 10-9.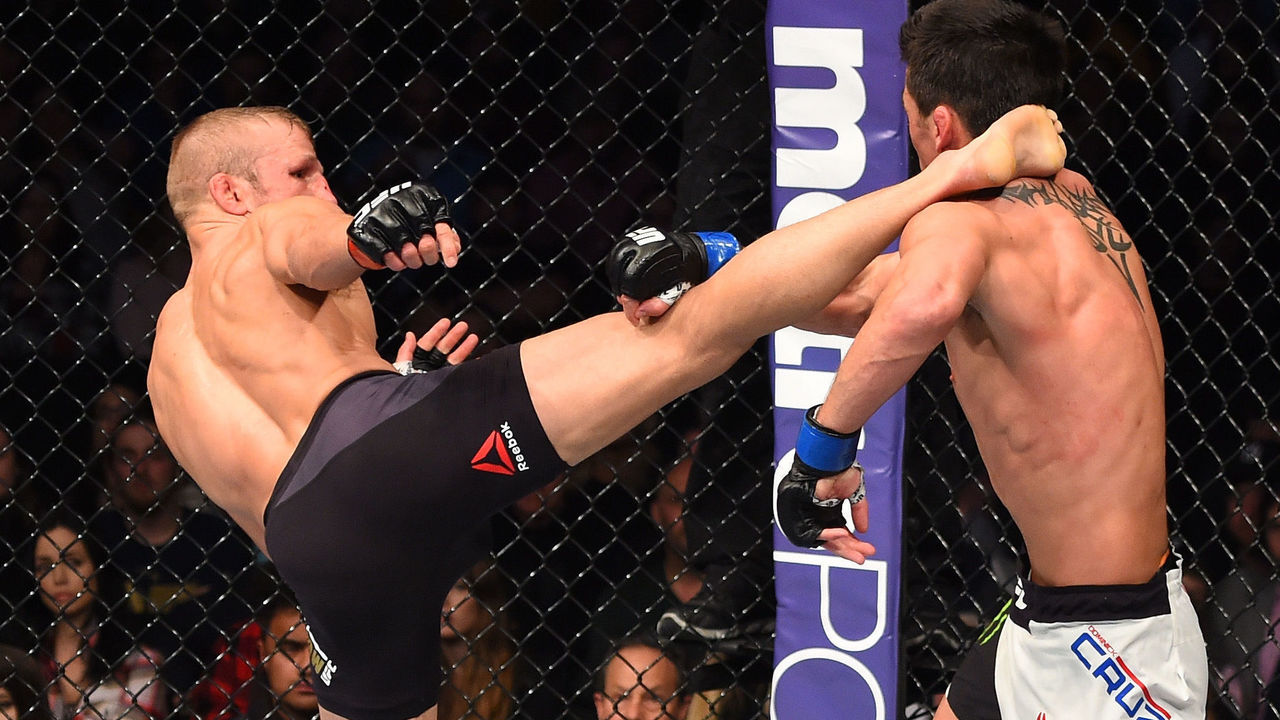 Round 2: The champion presses forward to start the second. Cruz lands a jab and Dillashaw counters with a sweeping right hand. He slips again but Cruz fails to take advantage for the second time. Dillashaw is implementing more kicks this round but eats some shots after hitting Cruz with a right hand. He rebounds with a high kick on the button. Cruz's first takedown attempt is unsuccessful but he scores on the second one. Dillashaw backs up as Cruz lands another good right hand. theScore gives the round to Cruz, 10-9.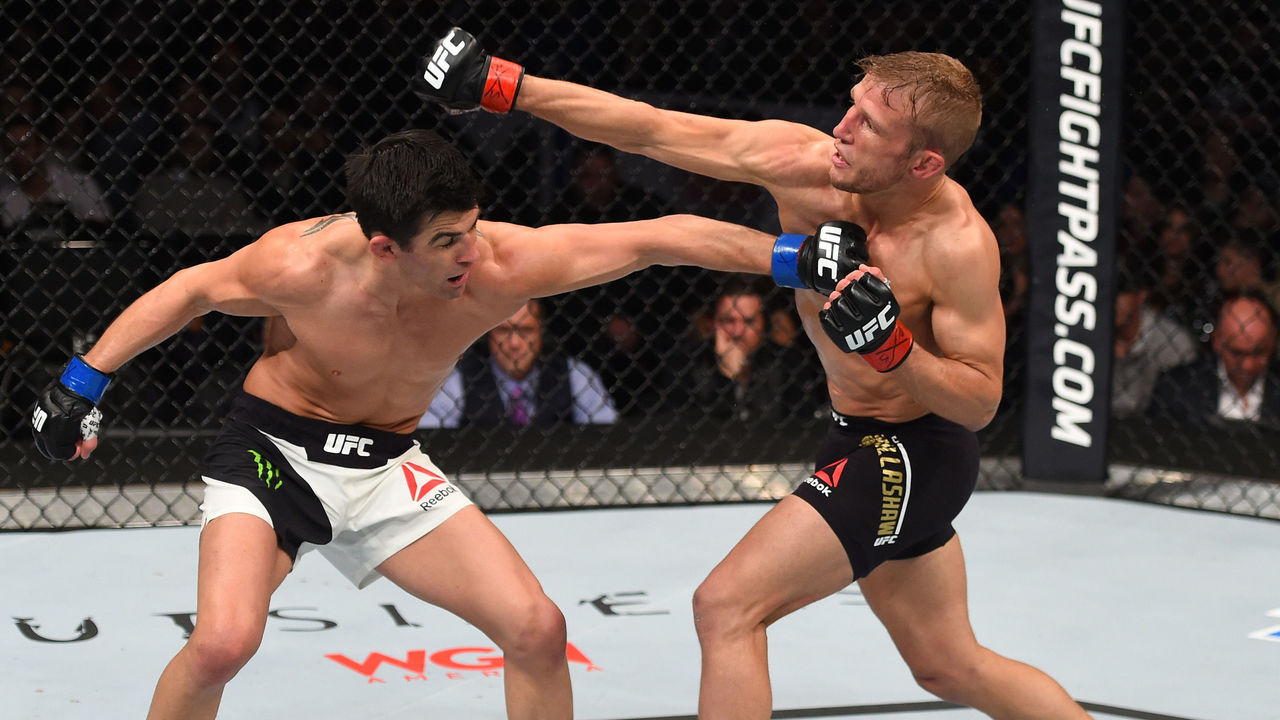 Round 3: Neither fighter is slowing down. Cruz shows great movement by slipping and countering but Dillashaw scores with a right that pops his opponent's head back. Dillashaw continues to fire away with kicks until Cruz times the attack and catches a leg to secure another takedown. Cruz tries to lock in a guillotine but Dillashaw escapes and gets back up to his feet. The challenger manages to catch Dillashaw walking into the pocket and lands three quick punches. Dillashaw tries for a last-second takedown attempt but it's stuffed. It's another close round but Cruz edges it. theScore gives the round to Cruz, 10-9.
Round 4: Dillashaw starts the fourth round like a wild man. The champ lands a vicious kick on Cruz's rib cage and is looking for that one big shot. Cruz is able to secure a takedown but Dillashaw gets right back to his feet. The challenger appears fatigued - possibly some rust starting to set in - but manages to land a clean body kick. Dillashaw again fires away and connects on his last shot. He scores a big takedown and takes Cruz's back as they eventually stand back up. The fighters once again meet in the center of the Octagon and Dillashaw finishes the round with a pair of right hands. theScore gives the round to Dillashaw, 10-9.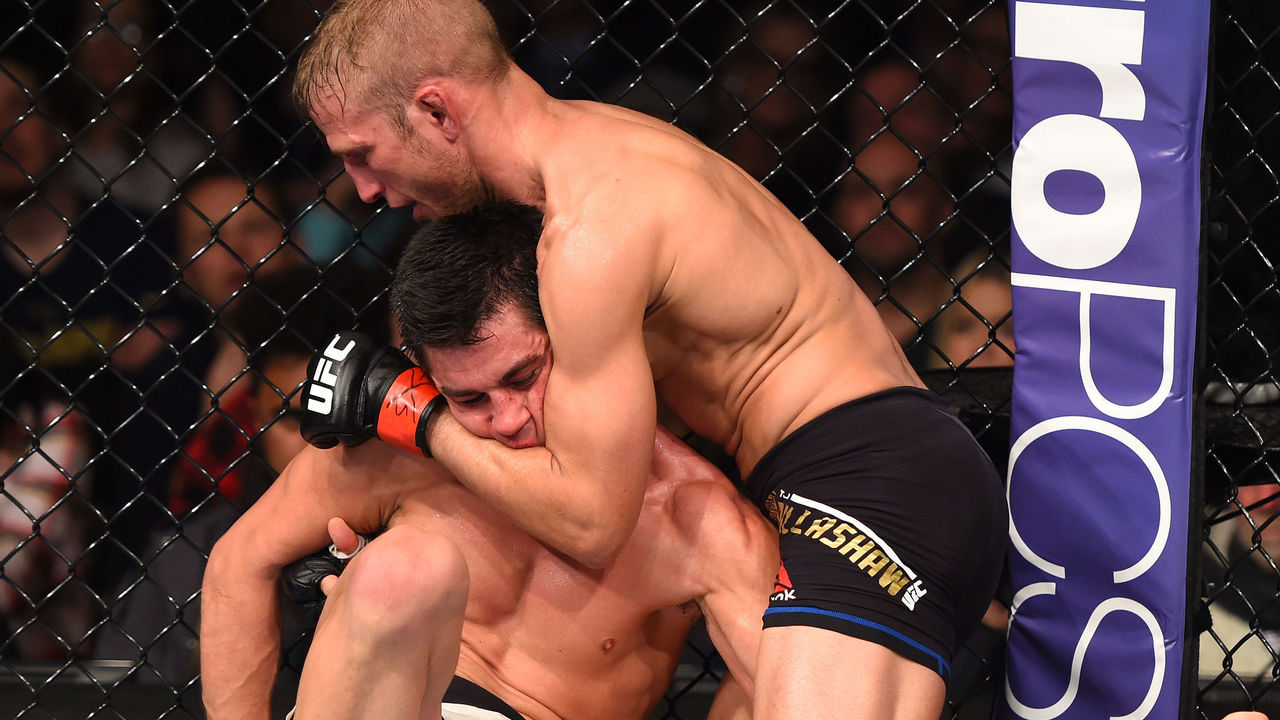 Round 5: Dillashaw scores early with a right and follows that up with nice a kick and another right hand. The champion looks solid to start the fifth. Cruz manages to score on a left hand that snaps Dillashaw's head back. Even deep into the championship rounds, it continues to be very competitive on the feet between these two. Cruz's left leg is visibly damaged from Dillashaw's relentless kicks. Cruz lands a combination but his takedown is stuffed with 30 seconds remaining. Dillashaw lands one last right hand as the final horn echoes across the TD Garden to mark the end of this war. theScore gives the round to Dillashaw, 10-9.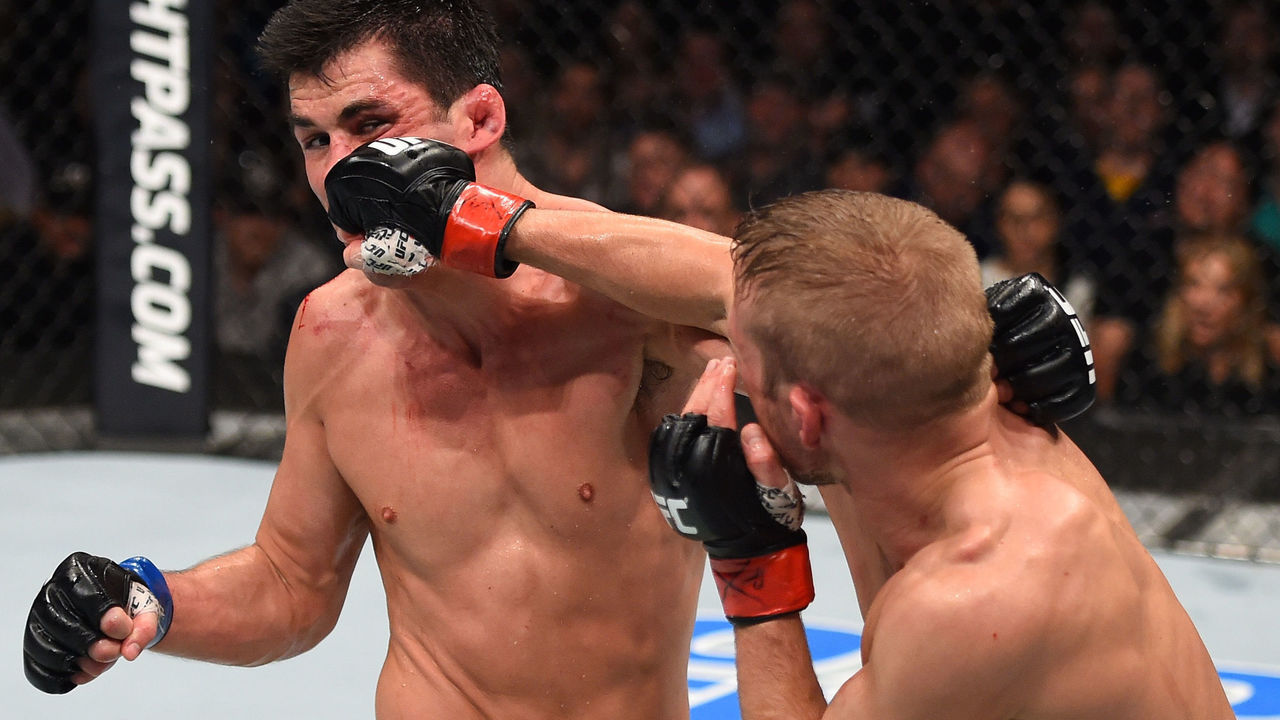 Our scorecard: 48-47 Dillashaw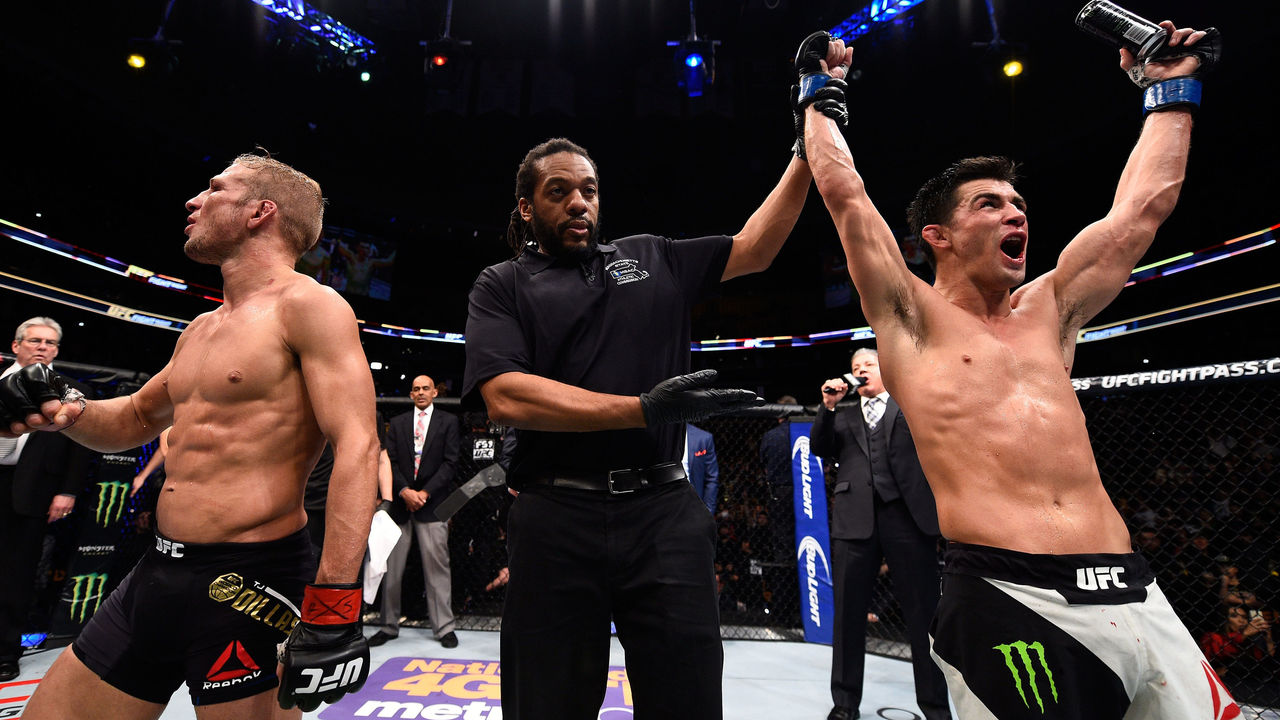 Did the judges get it right?
I believe they didn't. Dillashaw landed more significant shots than the challenger did, and though Cruz showed great movement, secured a few takedowns, and countered many of the champion's strikes, he was on the wrong end of some key exchanges.
Ultimately, the first round played a major role in determining the matchup, and you could have scored it either way. Cruz managed to secure a takedown but Dillashaw did more damage overall, which is why I awarded the champion the opening frame.
I hope we're able to see these two square off again when Dillashaw is back from his suspension in January 2021.