Redrafting 2010: Taylor or Tyler?
Bruce Bennett / Getty Images Sport / Getty
A debate swirled around the first overall pick of the 2010 NHL Draft: Taylor Hall of the Windsor Spitfires or Tyler Seguin of the Plymouth Whalers? Ten years later, there's still a case to be made for either player.
Using the knowledge we have now, let's redraft the entire first round of a deep 2010 selection:
1. Edmonton Oilers
Original pick: LW Taylor Hall
New pick: C Tyler Seguin
This was a difficult choice. Hall is the better playmaker and has reached greater heights than Seguin, winning the Hart Trophy in 2017-18. Seguin is the superior goal-scorer, however, and has been more consistent year to year. Hall has a narrow lead in career points per game: 0.90 to 0.86. But since Seguin has been more durable, his point total is higher (635 to 563). Though Hall has a slight advantage in the underlying numbers, Seguin's ability to play center gives him the edge in overall value. There's no wrong answer for the Oilers here.
2. Boston Bruins
Original pick: C Tyler Seguin
New pick: LW Taylor Hall
With Seguin off the board, Hall at No. 2 is a no-brainer for the Bruins, who gained this pick from the Toronto Maple Leafs in the Phil Kessel trade.
Neither Seguin nor Hall lasted very long with the team that drafted him. Boston dealt Seguin to the Dallas Stars in 2013 for a package built around Loui Eriksson, and the Oilers traded Hall to the New Jersey Devils for Adam Larsson in 2016. The general manager responsible for both deals? Peter Chiarelli. Perhaps things turn out differently if Seguin goes No. 1.
3. Florida Panthers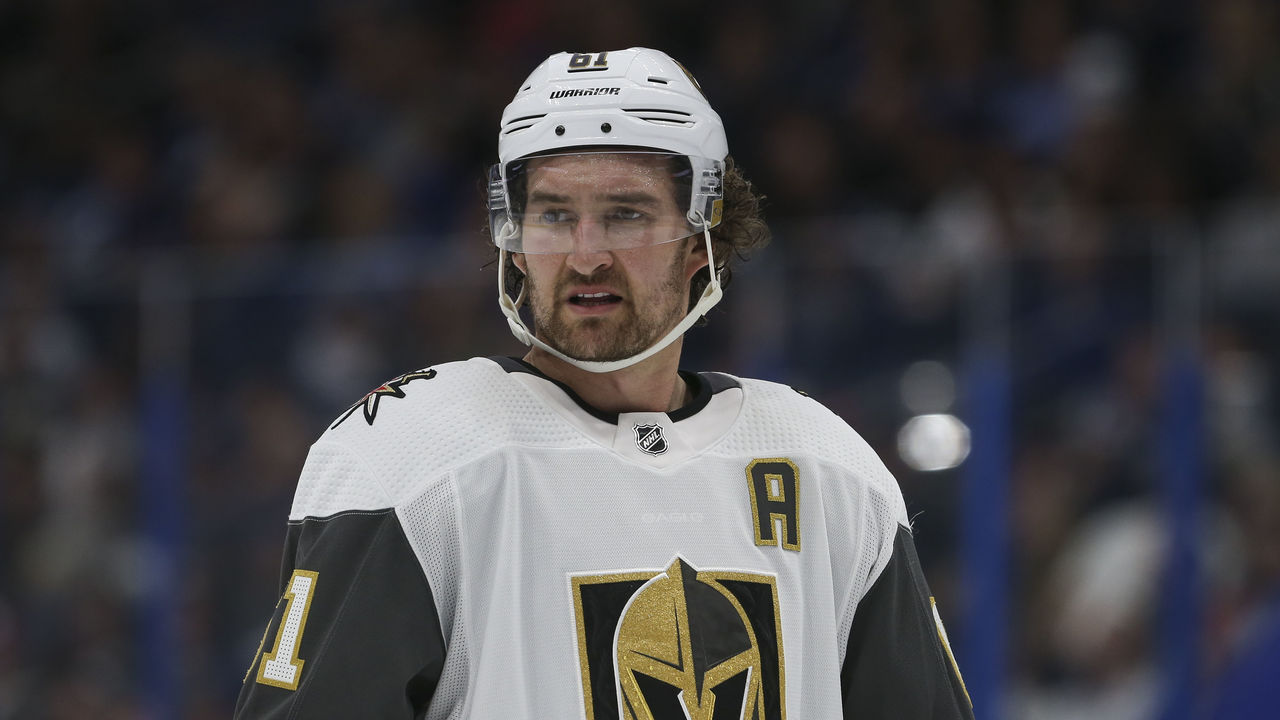 Original pick: D Erik Gudbranson
New pick: RW Mark Stone
The Panthers could have gone in many directions with the No. 3 selection, but they whiffed on Gudbranson; despite playing over NHL 500 games, he has never lived up to his draft hype. Stone, selected by the Ottawa Senators with the 178th pick, would've been nowhere near the top of Florida's board, but he's evolved into the third-best player of this draft. He's arguably the best defensive forward in hockey and was on pace for his second straight 70-point season when the league halted play.
4. Columbus Blue Jackets
Original pick: C Ryan Johansen
New pick: RW Vladimir Tarasenko
Johansen was a very solid pick considering how the rest of the top 10 played out, and he ended up netting the Blue Jackets a franchise cornerstone when they sent him to the Nashville Predators in exchange for Seth Jones. But Tarasenko has emerged as the best pure goal-scorer of this draft, and he can't be ignored here by a franchise that's often lacked firepower up front.
5. New York Islanders
Original pick: RW Nino Niederreiter
New pick: C Evgeny Kuznetsov
Niederreiter played just 64 games with the Islanders before they flipped him to the Minnesota Wild for Cal Clutterbuck and a third-round pick. He's carved out a pretty solid career with the Wild and the Carolina Hurricanes, but he's left us wanting more at times. Enter Kuznetsov, a dynamic playmaker who already has three 70-point seasons under his belt.
6. Tampa Bay Lightning
Original pick: RW Brett Connolly
New pick: D John Klingberg
Steve Yzerman doesn't have many draft misses on his record, but his first pick as general manager of the Lightning didn't quite pan out. Connolly came with some risk after injuries limited him to just 16 games in his draft year. He was never able to live up to his draft status with the Bolts, though he has developed into a decent middle-six forward with the Washington Capitals and the Panthers. Klingberg, who went 131st to Dallas, gives Tampa a right-handed option to pair with fellow Swede and '09 draftee Victor Hedman.
7. Carolina Hurricanes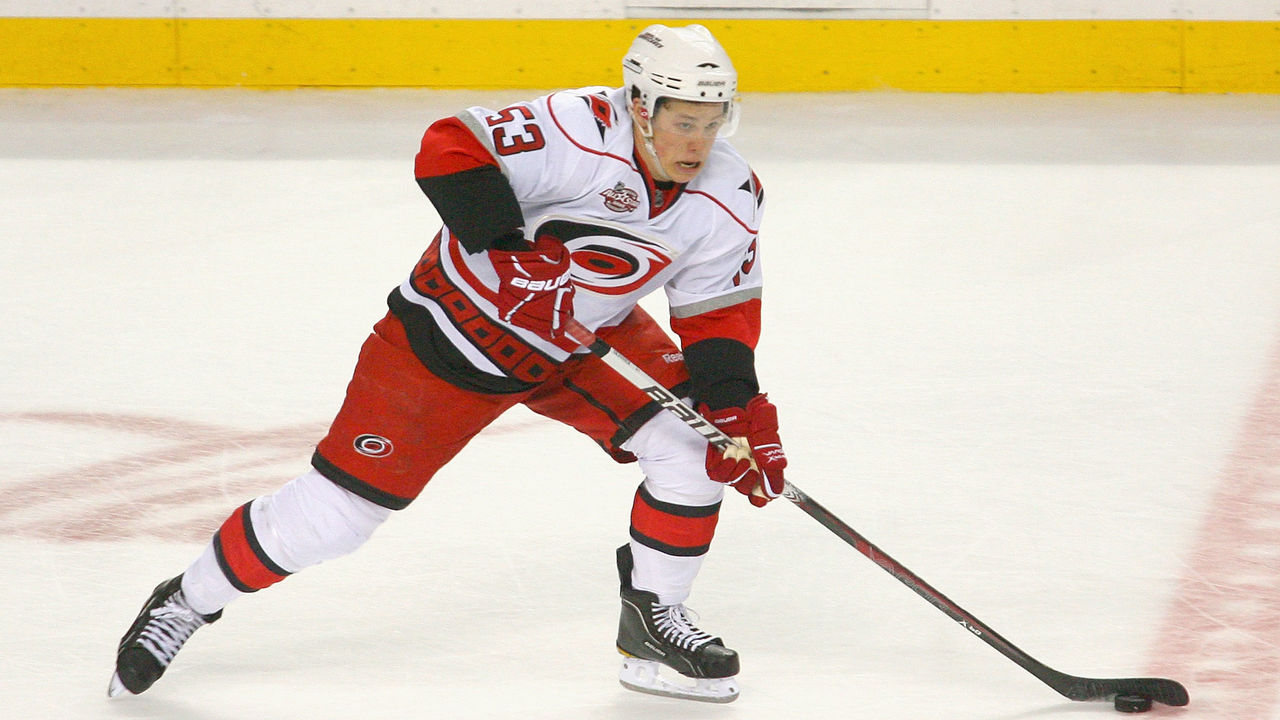 Original pick: LW Jeff Skinner
New pick: LW Jeff Skinner
There's a case to be made that there are better players than Skinner available here. Recency bias doesn't help - he was on pace for his worst season as a pro before the hiatus - but he does rank second in this draft class with 258 goals and trails only Seguin and Hall in career points. Choosing Skinner also paid immediate and long-term dividends for the Hurricanes: He jumped straight to the NHL after the draft and won the Calder Trophy, and only Eric Staal has scored more goals in a Carolina uniform. The Canes would surely make this pick over and over again.
8. Atlanta Thrashers
Original pick: C Alexander Burmistrov
New pick: C Ryan Johansen
The last first-round pick the Thrashers made before becoming the Jets did not pan out, which is fitting since poor drafting ultimately helped force the franchise out of Atlanta. Johansen has endured a down 2019-20 season, but he's still an above-average No. 2 center.
9. Minnesota Wild
Original pick: RW Mikael Granlund
New pick: RW Brendan Gallagher
Gallagher is not only one of the league's most effective pests, but he's also an exceptional possession player with annual 30-goal potential. He had 41 goals and 81 points with the WHL's Vancouver Giants in his draft year, but he still fell to the fifth round - likely because of his small stature. We don't height-shame in a redraft, though, so Gallagher lands with the Wild.
10. New York Rangers
Original pick: D Dylan McIlrath
New pick: D Cam Fowler
McIlrath had bust written all over him. The 6-foot-5 enforcer had 169 penalty minutes but just 24 points in 65 WHL contests during his draft year; he mustered five points in 66 career NHL games. In a redraft, the Rangers opt for a new-age defenseman in Fowler. Nobody from this draft class has logged more ice time than the Anaheim Ducks' minute-crunching blue-liner, who excels in all facets of the game.
11. Dallas Stars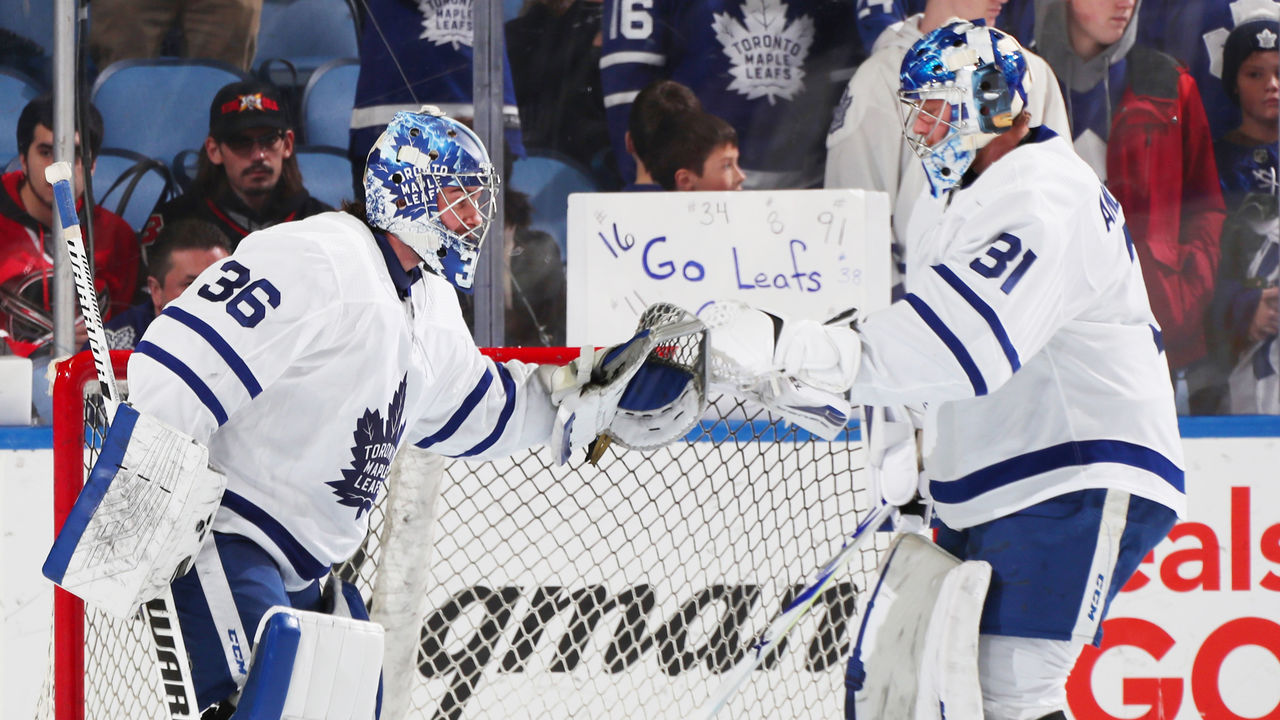 Original pick: G Jack Campbell
New pick: G Frederik Andersen
Campbell was supposed to be Marty Turco's heir apparent with the Stars, but his development took longer than expected. He's since morphed into one of the league's more capable backups. Ironically, the man he now backs up in Toronto is the new selection here. Andersen fell to the Canes in the seventh round out of Denmark. He didn't sign with Carolina, though, and Anaheim grabbed him in the third round two years later. He's easily the best goalie in this draft.
12. Anaheim Ducks
Original pick: D Cam Fowler
New pick: D Justin Faulk
With Fowler off the board, the Ducks take with the next-best defenseman available. Faulk, selected by the Hurricanes in Round 2, was having the worst offensive season of his career before the hiatus halted his debut campaign with the St. Louis Blues, but almost any team in the league would welcome him to its top four.
13. Arizona Coyotes
Original pick: D Brandon Gormley
New pick: LW Jaden Schwartz
Ranked by NHL Central Scouting as the sixth-best North American skater in this draft, Gormley was considered a steal at 13th overall. He played just 58 career NHL games, though, making him the Coyotes' biggest draft bust ever. Schwartz ranks eighth in the 2010 class with 364 career points.
14. St. Louis Blues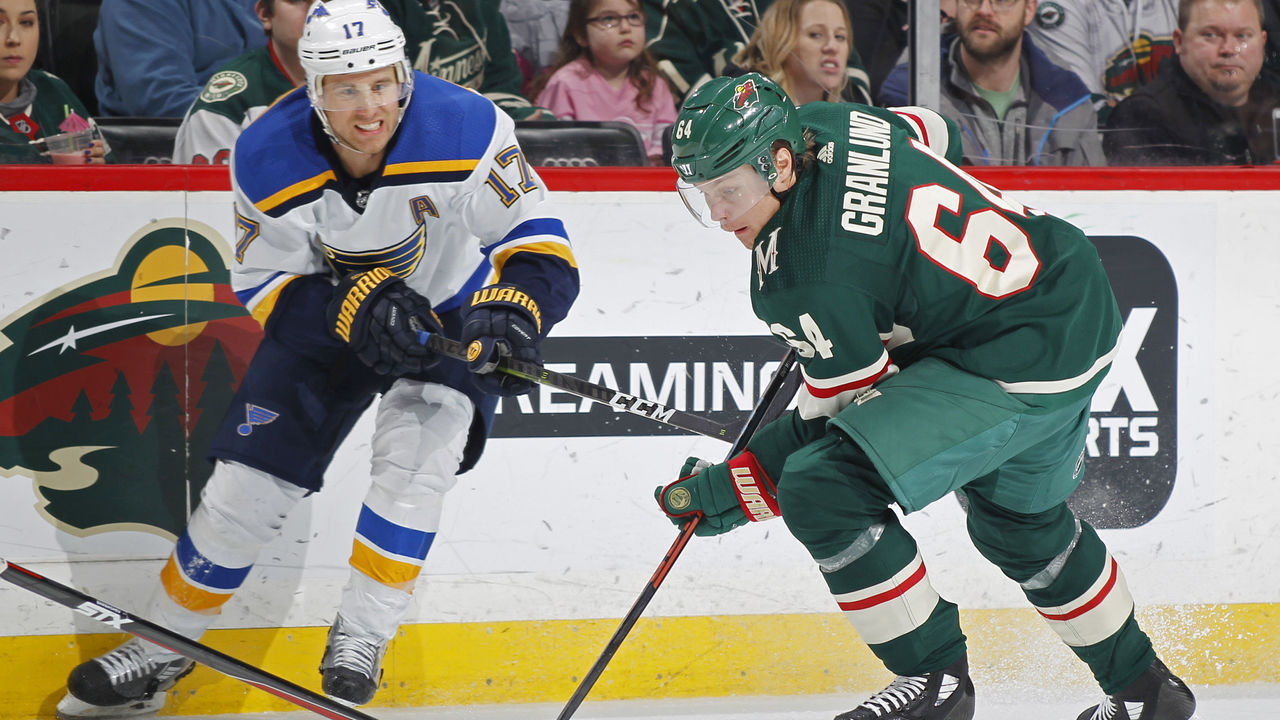 Original pick: LW Jaden Schwartz
New pick: RW Mikael Granlund
The Blues narrowly miss a chance to redraft Schwartz, but there are still plenty of capable players on the board. None with the upside of Granlund, though; his 69-point season in 2016-17 and 67-point effort the following campaign mark the most productive two-year stretch of any player in this class besides Seguin, Hall, Stone, Tarasenko, and Kuznetsov. Granlund has had a rough 2019-20 with the Predators, but he's more than capable of bouncing back.
15. Los Angeles Kings
Original pick: D Derek Forbort
New pick: RW Tyler Toffoli
The Kings waited until the 47th pick to scoop Toffoli in 2010, but there's no chance he makes it that far this time. The winger played a key role in L.A.'s Stanley Cup win in 2014, tallying seven goals and seven assists in 26 playoff games. He's definitely worthy of the No. 15 selection here.
16. St. Louis Blues
Original pick: RW Vladimir Tarasenko
New pick: C Brock Nelson
Nelson has been one of this draft's most consistent producers, tallying at least 19 goals in six straight seasons since 2014-15. He was in the midst of a career year with 26 goals and 54 points in 68 games when the season came to a halt. Also a reliable defensive player, Nelson fits in nicely with the Blues.
17. Colorado Avalanche
Original pick: C Joey Hishon
New pick: C Kevin Hayes
Hishon is the Avalanche's biggest draft bust of all time. In a do-over, Colorado scoops the 6-foot-5 Hayes, who's become one of the league's most reliable two-way centers. The Avs could select one of several top-six wingers available here, but a towering center like Hayes is more valuable.
18. Nashville Predators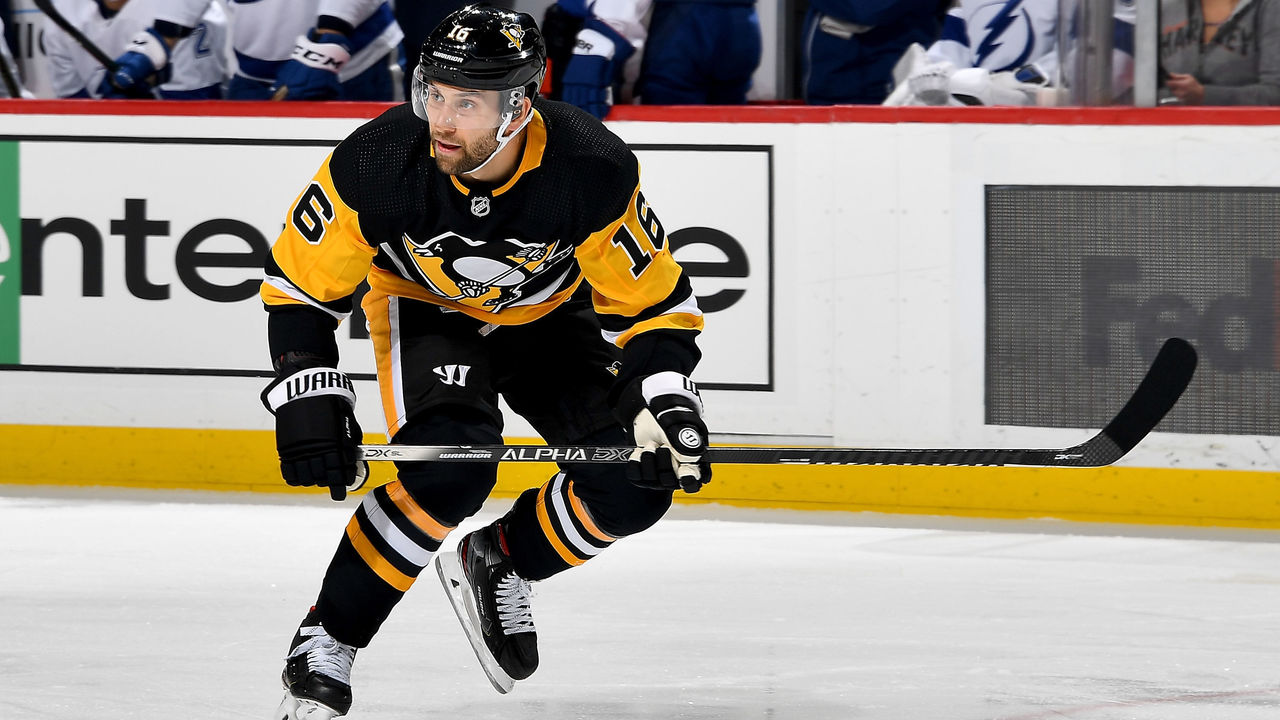 Original pick: LW Austin Watson
New pick: LW Jason Zucker
Predators fans are familiar with Zucker, who spent parts of nine seasons with the division-rival Wild before Minnesota traded him to the Penguins this season. The winger represents a massive upgrade over Watson, who's a bottom-six forward at best.
19. Florida Panthers
Original pick: C Nick Bjugstad
New pick: RW Nino Niederreiter
Bjugstad was the best of Florida's three first-round picks in this draft, but that says more about the Panthers' drafting than it does about the class. Though Bjugstad was a solid selection, Niederreiter is the best player on the board at this spot. The Swiss forward was having a down year when play came to a halt, but he's just one season removed from a 53-point output.
20. Pittsburgh Penguins
Original pick: RW Beau Bennett
New pick: RW Bryan Rust
Bennett didn't amount to much in the NHL, but Rust - selected by the Penguins in the third round of this draft - has become a valuable piece in Pittsburgh. After failing to record 20 goals or 40 points in any season before 2019-20, Rust broke out in his age-27 campaign, registering 27 goals and 56 points in 55 games before the stoppage.
21. Detroit Red Wings
Original pick: C Riley Sheahan
New pick: C Charlie Coyle
Sheahan is a run-of-the-mill, fourth-line pivot, but Coyle has enough offensive upside and versatility to serve as a third-line center or second-line right-winger for the Red Wings.
22. Montreal Canadiens
Original pick: D Jarred Tinordi
New pick: LW Zach Hyman
The Canadiens lost heart and energy when Gallagher went off the board at No. 9, but they regain some of both with Hyman. What Hyman lacks in skill, he makes up for in will and determination. A highly responsible defensive player and a strong forechecker, he matched his career high of 21 goals in just 51 games before this season's pause.
23. Buffalo Sabres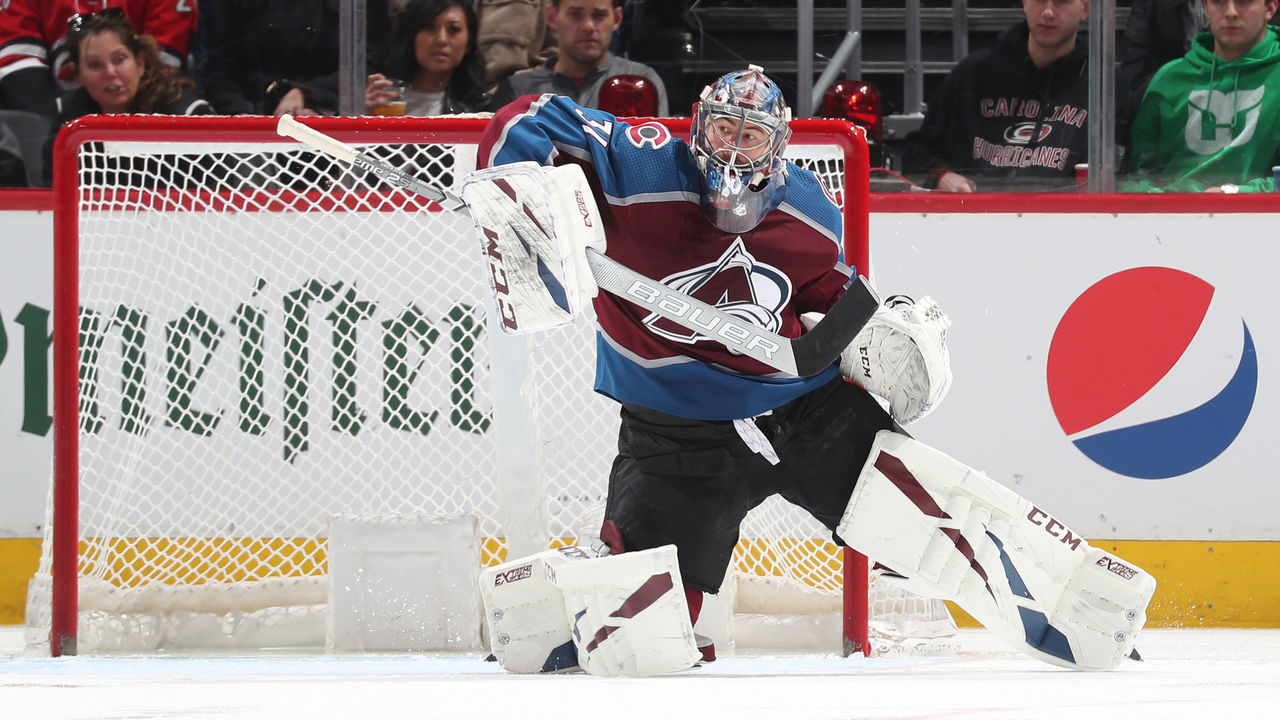 Original pick: D Mark Pysyk
New pick: G Philipp Grubauer
The Sabres haven't had consistent goaltending since Ryan Miller's departure. Grubauer owns a .920 save percentage in 174 career games.
24. Chicago Blackhawks
Original pick: C Kevin Hayes
New pick: D Radko Gudas
Gudas may be best suited as a fifth or sixth defenseman, but he could still be of service to the Blackhawks. Despite his "tough guy" label, the Czech blue-liner has posted some pretty solid possession numbers over the course of his NHL career.
25. Florida Panthers
Original pick: LW Quinton Howden
New pick: C Nick Bjugstad
Although taken with a different selection in this redraft, Bjugstad remains a Panthers pick. The 6-foot-6 forward had some strong years with the Cats before they traded him to the Penguins, racking up 24 goals in 2014-15 and 49 points in 2017-18. With this pick, Florida's overhaul is complete. Instead of Gudbranson, Bjugstad, and Howden, the team winds up with Stone, Niederreiter, and Bjugstad. A massive upgrade, to say the least.
26. Washington Capitals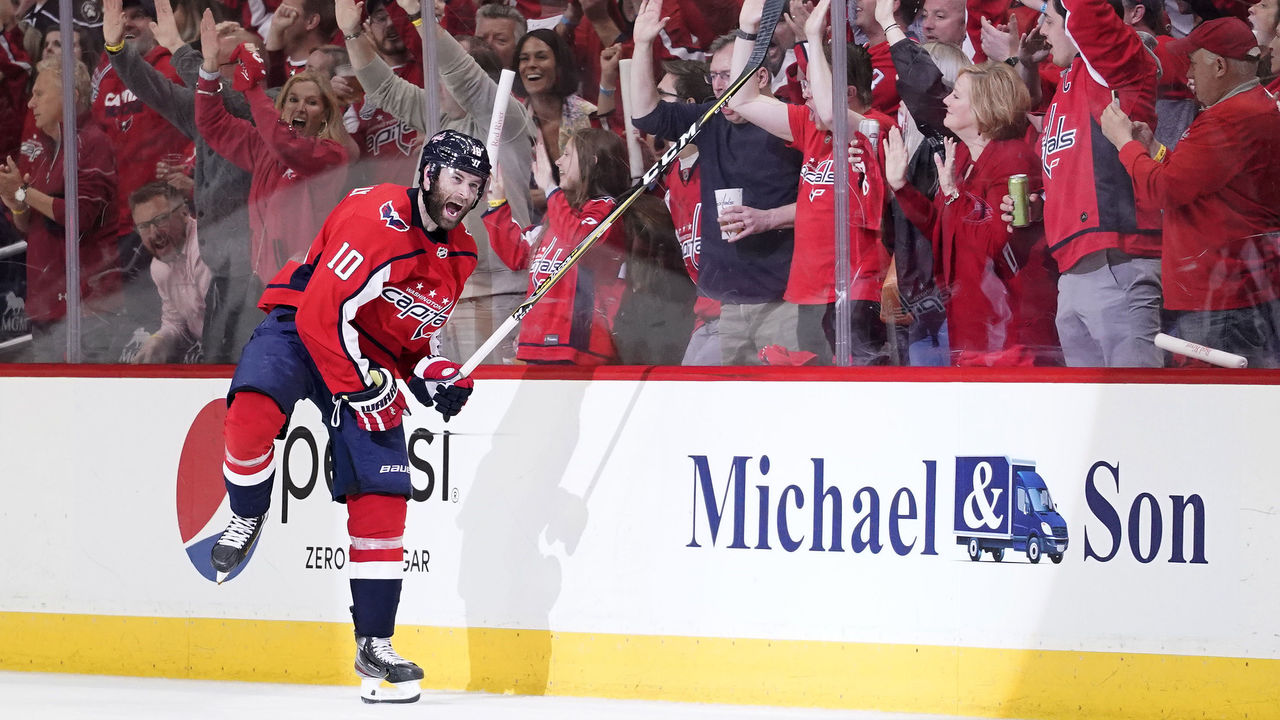 Original pick: C Evgeny Kuznetsov
New pick: RW Brett Connolly
Kuznetsov is off the board, but the Capitals nab a familiar face in Connolly, who spent three years in Washington before leaving for Florida in free agency last summer. Connolly has proven he can be a reliable offensive producer in a limited role.
27. Arizona Coyotes
Original pick: G Mark Visentin
New pick: RW Joonas Donskoi
The Coyotes' offense has been far from prolific this past decade, so a depth scoring option like Donskoi doesn't hurt. With 16 goals and 33 points in 65 games in 2019-20, the Finn was on pace for a career season.
28. San Jose Sharks
Original pick: C Charlie Coyle
New pick: G Petr Mrazek
With Detroit taking Coyle, who eventually helped the Sharks net Brent Burns from the Wild, San Jose general manager Doug Wilson selects Mrazek to create competition between the pipes - never a bad thing.
29. Anaheim Ducks
Original pick: RW Emerson Etem
New pick: C Calle Jarnkrok
Jarnkrok is a Swiss Army knife. He can kill penalties, play all three forward positions, and serve in an offensive or shutdown role. He was on pace to set career highs in goals, assists, and points before the pause.
30. New York Islanders
Original pick: C Brock Nelson
New pick: LW Micheal Ferland
Ferland has dealt with concussion issues and struggled to produce in 14 games this season. When healthy, though, he's a rugged winger capable of complimenting high-skill players and pitching in 20 goals.