Biggest NHL draft busts: Central Division
Al Bello / Getty Images Sport / Getty
This week, theScore will be selecting each NHL team's greatest all-time draft bust. This edition focuses on the Central Division.
Metropolitan | Pacific | Atlantic
Chicago Blackhawks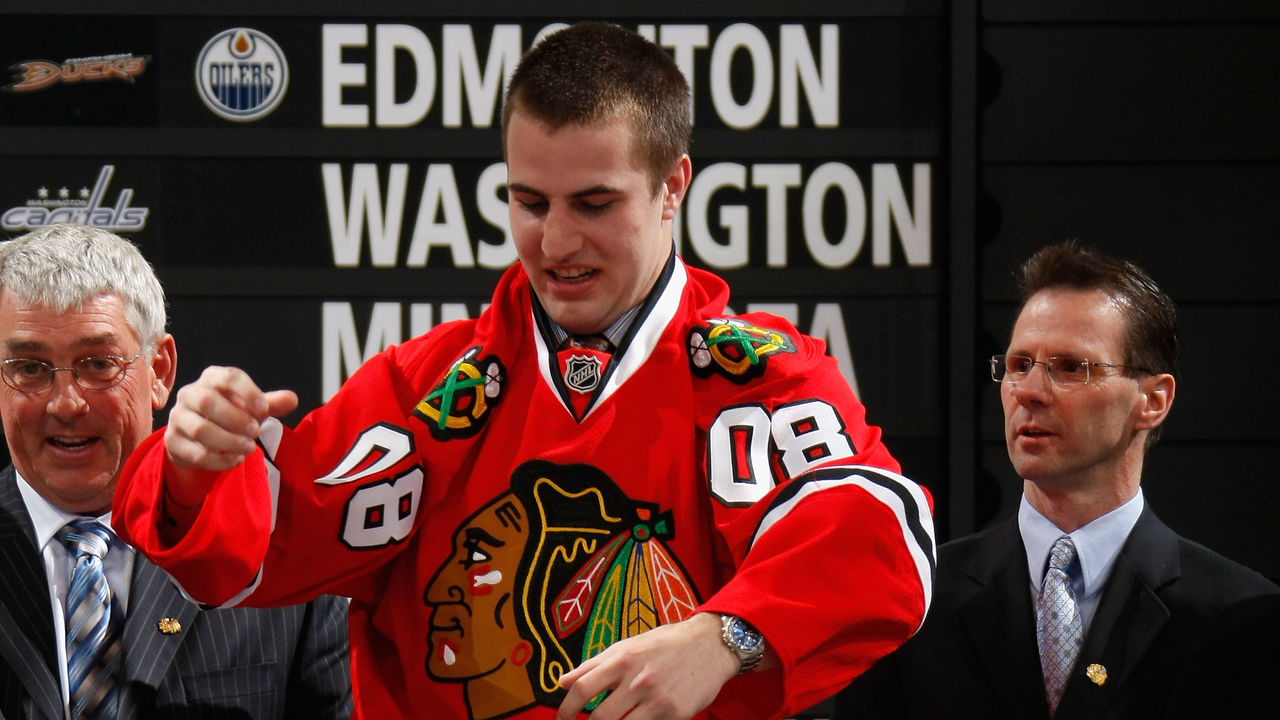 The pick: Kyle Beach (No. 11, 2008)
GM: Dale Tallon (2005-09)
Could've had: Tyler Myers (12), Erik Karlsson (15), Jake Gardiner (17)
In the two drafts prior to 2008, the Blackhawks used first-round selections on Jonathan Toews and Patrick Kane. Beach was supposed to be the physical complement to the two young stars, but as the NHL continued to rely more on skill and less on toughness, the hulking 6-foot-3 power forward was left in the dust.
Beach is the only player to be picked 11th or higher between the 1993 and 2015 drafts to never appear in an NHL game. He had a solid junior career, but fighting was his best asset in the AHL, and that rarely warrants a promotion in today's game.
Perhaps if the Blackhawks were more inclined to prioritize skill, Karlsson would've been the pick. Imagine him joining Duncan Keith, Niklas Hjalmarsson and Brent Seabrook on the blue line? Maybe Chicago's dynasty would've added another Stanley Cup or two.
Colorado Avalanche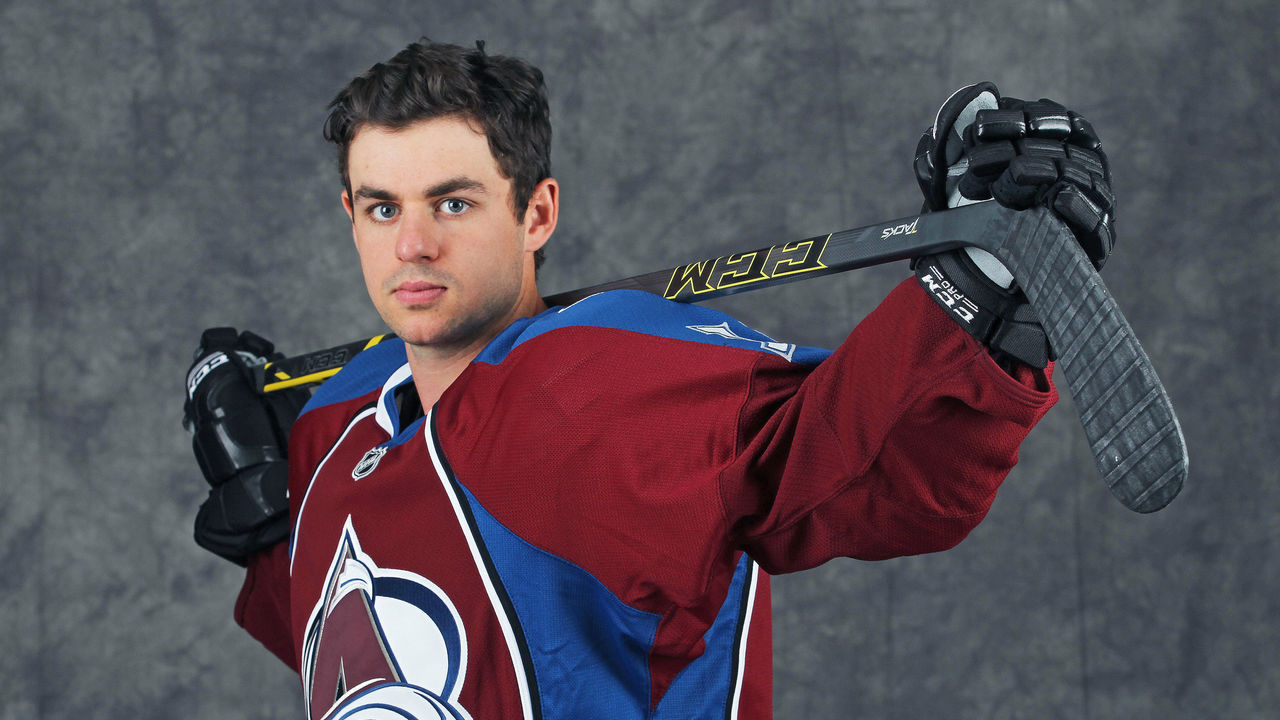 The pick: Joey Hishon (No. 17, 2010)
GM: Greg Sherman (2009-14)
Could've had: Nick Bjugstad (19), Kevin Hayes (24), Evgeny Kuznetsov (26)
If a team's biggest all-time bust is from the latter half of the first round, that means the organization generally does a pretty solid job drafting. But there's no denying Hishon was a major miss. He played in just 13 career NHL games, tallying one goal and one assist.
Hishon had a stellar junior career, but he suffered a concussion in the 2011 Memorial Cup right before turning pro. He ended up missing nearly two years with post-concussion syndrome, which was a major developmental setback.
The 2010 draft wasn't exactly loaded with talent in the back end of the first round, but there were evidently plenty of serviceable NHLers who could've provided far more value than Hishon.
Dallas Stars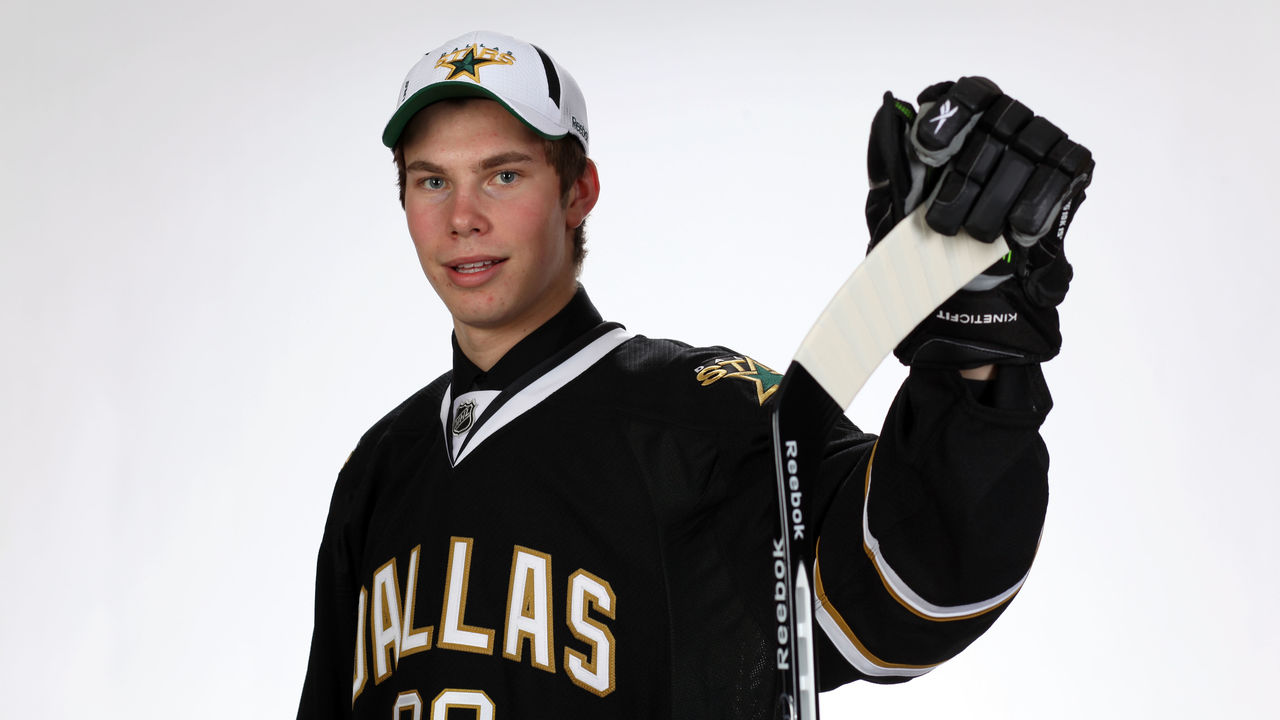 The pick: Scott Glennie (No. 8, 2009)
GM: Joe Nieuwendyk (2009-13)
Could've had: Ryan Ellis (11), Nick Leddy (16), Chris Kreider (19)
Glennie was a prolific point producer in junior with the WHL's Brandon Wheat Kings, recording 308 points in 252 career games, but his offensive prowess never transitioned to the pros. His AHL career high in points was 39, and he played in just one NHL game. His career ended in 2016-17.
Glennie is one of two top-10 picks from 1993-15 to play in just one game or fewer. Brett Krahn, the No. 9 pick in 2000 by the Calgary Flames, is the other.
Just about any player from the first round of the 2009 draft would've been a better selection, but seeing Ellis go three picks later certainly stings for Stars fans.
Minnesota Wild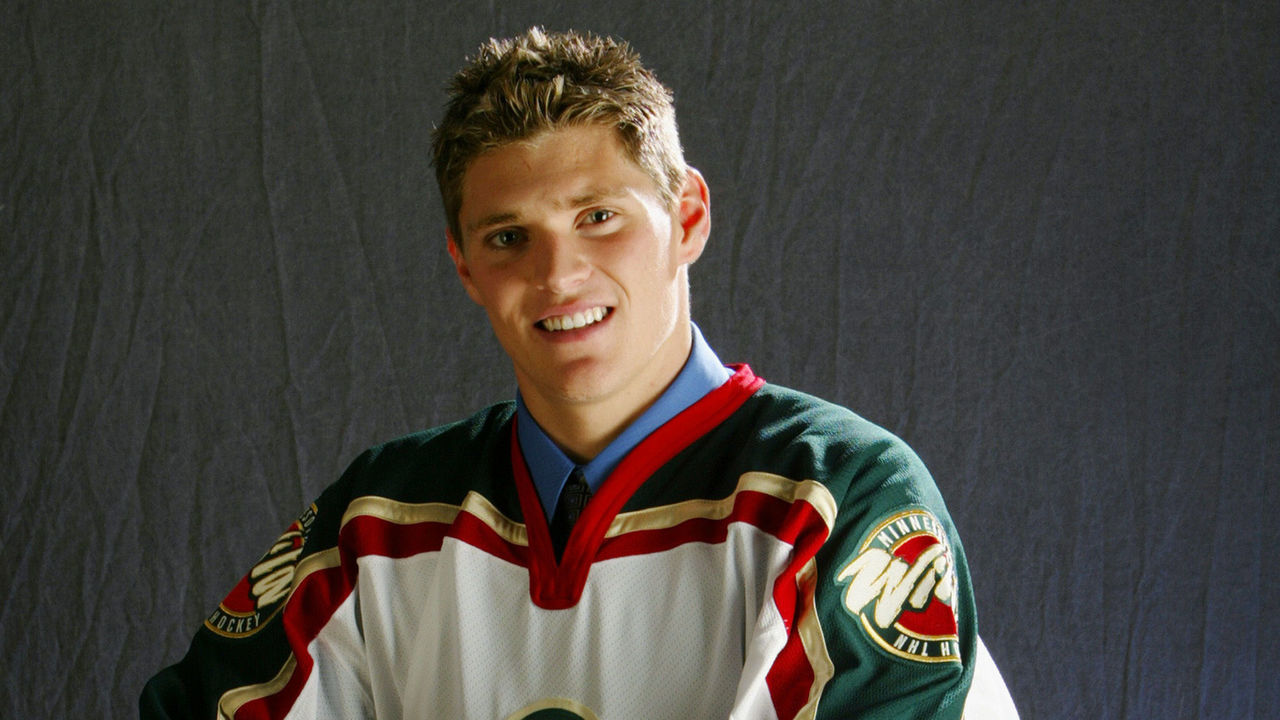 The pick: A.J. Thelen (No. 12, 2004)
GM: Doug Risebrough (1999-09)
Could've had: Drew Stafford (13), Devan Dubnyk (14), Alexander Radulov (15)
The Wild have been pretty astute drafters in their existence, but Thelen was a huge swing and miss after never suiting up in an NHL game.
A local kid from Minnesota, the 6-foot-3, 212-pound defenseman had a stellar freshman season at Michigan State University, collecting 29 points in 42 games during his draft year. His sophomore campaign was disappointing, and he was dismissed from the program in 2005 for underage drinking the night before a game and missing a team function. Spartans head coach Rick Comley, who had previously criticized Thelen for being out of shape, said there was more than one incident.
Thelen joined the WHL's Prince Albert Raiders after his tenure at MSU, but he didn't produce like many expected, and he went unsigned by the Wild after his junior career.
To make matters worse, Thelen wasn't good enough to cut it in the AHL, either, playing all but 10 of his 220 career professional games in the ECHL. With back issues and a history of concussions, he retired at age 25.
It's a bad look when the three picks who directly followed Thelen all had productive NHL careers, but it helps that Dubnyk eventually ended up in Minnesota and enjoyed his best years with the Wild.
Nashville Predators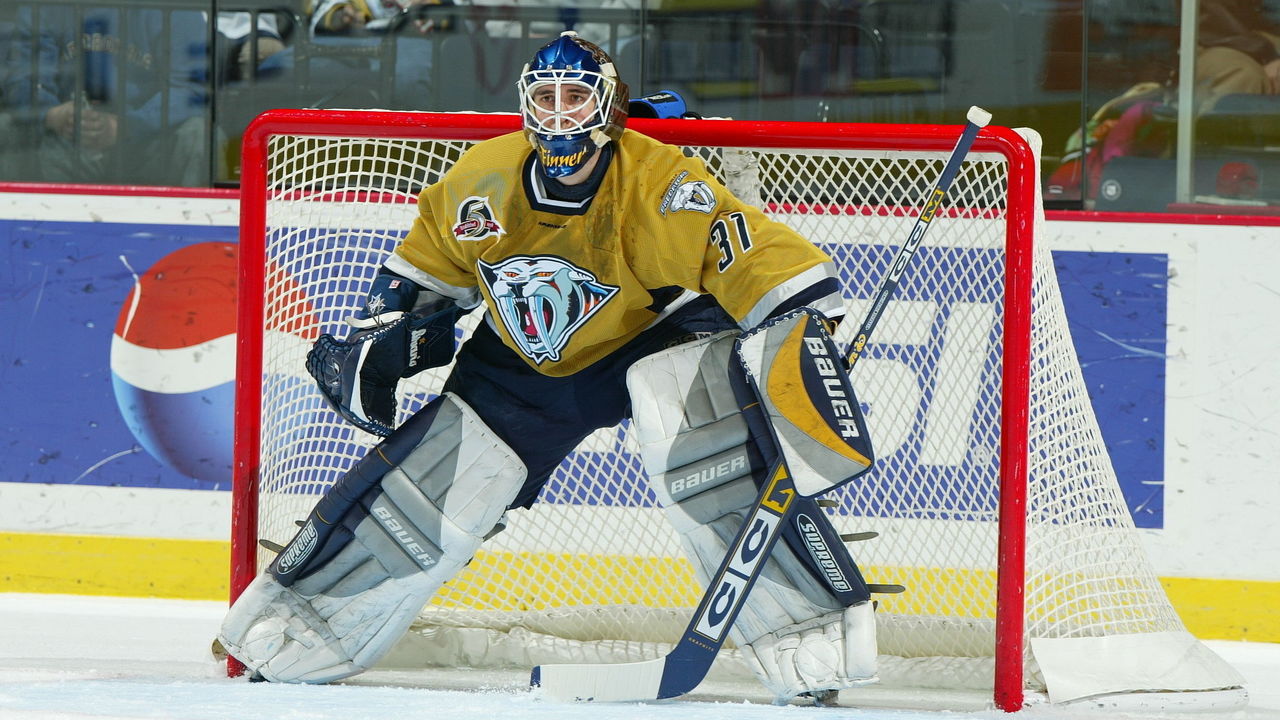 The pick: Brian Finley (No. 6, 1999)
GM: David Poile (1997-present)
Could've had: Taylor Pyatt (8), Barret Jackman (17), Martin Havlat (26)
Drafting goalies in the first round, let alone the top 10, rarely works out. Poile learned this the hard way in 1999. In his defense, the draft that year is considered one of the worst ever.
Finley was outstanding in junior, leading the OHL's Barrie Colts to the franchise's only Memorial Cup appearance in 2000. He had some quality seasons in the AHL, too, but he never seized his NHL opportunity. In four career NHL games, he posted an .851 save percentage and a 4.70 goals-against average.
The Predators did strike gold later in the 1999 draft, though, selecting Martin Erat in the seventh round. He played in the fifth-most games of any player in the draft class, and was eventually traded for Filip Forsberg.
St. Louis Blues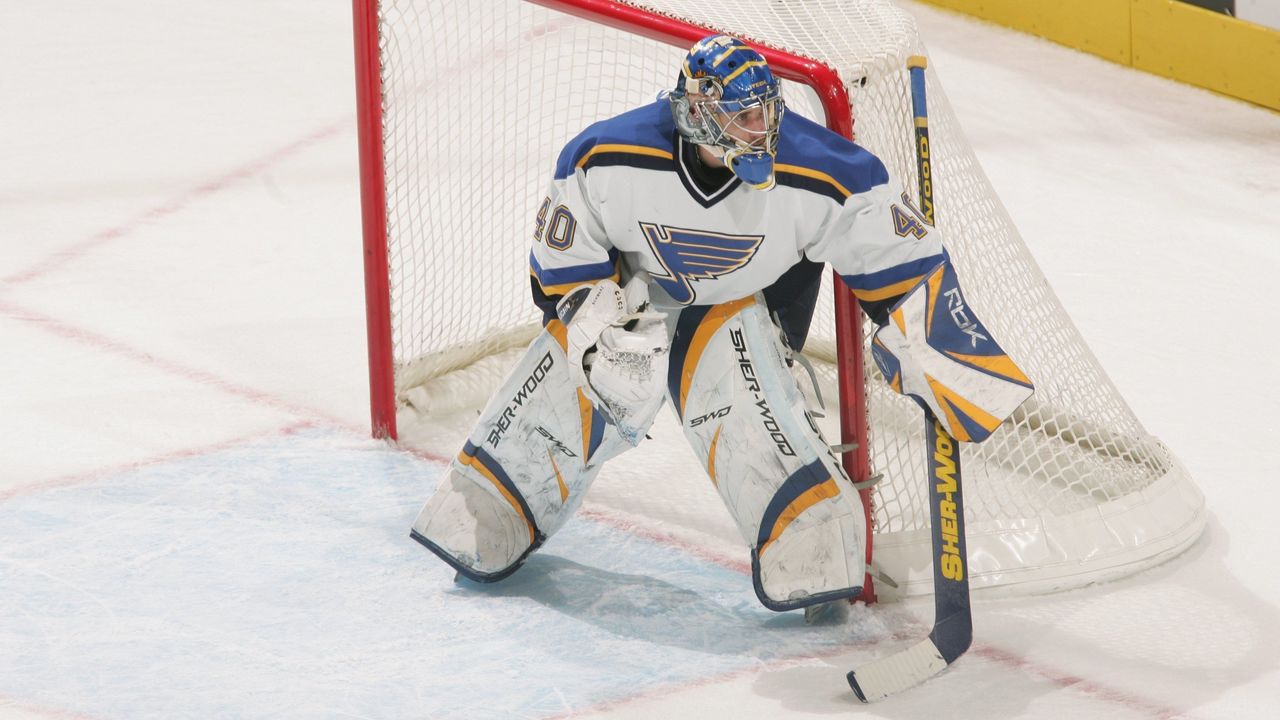 The pick: Marek Schwarz (No. 17, 2004)
GM: Larry Pleau (1997-10)
Could've had: Travis Zajac (20), Cory Schneider (26), Mike Green (29)
The Blues have been one of the league's most consistent franchises, picking in the top 10 just twice since 1990. Of those two selections, Alex Pietrangelo (No. 4, 2008) was a home run, and while Erik Johnson (No. 1, 2006) may not be "first overall great," a 776-game career and counting is far from a bust.
There's no denying Schwarz's status as a flop, though. In three AHL seasons he never posted a save percentage above .900, and in six career NHL games he compiled an .809 percentage and a 4.32 goals-against average.
If Pleau was set on taking a goaltender in the first round, Schneider would've been a better selection in hindsight. He's struggled in recent years, but was a brick wall over his first six NHL seasons.
Winnipeg Jets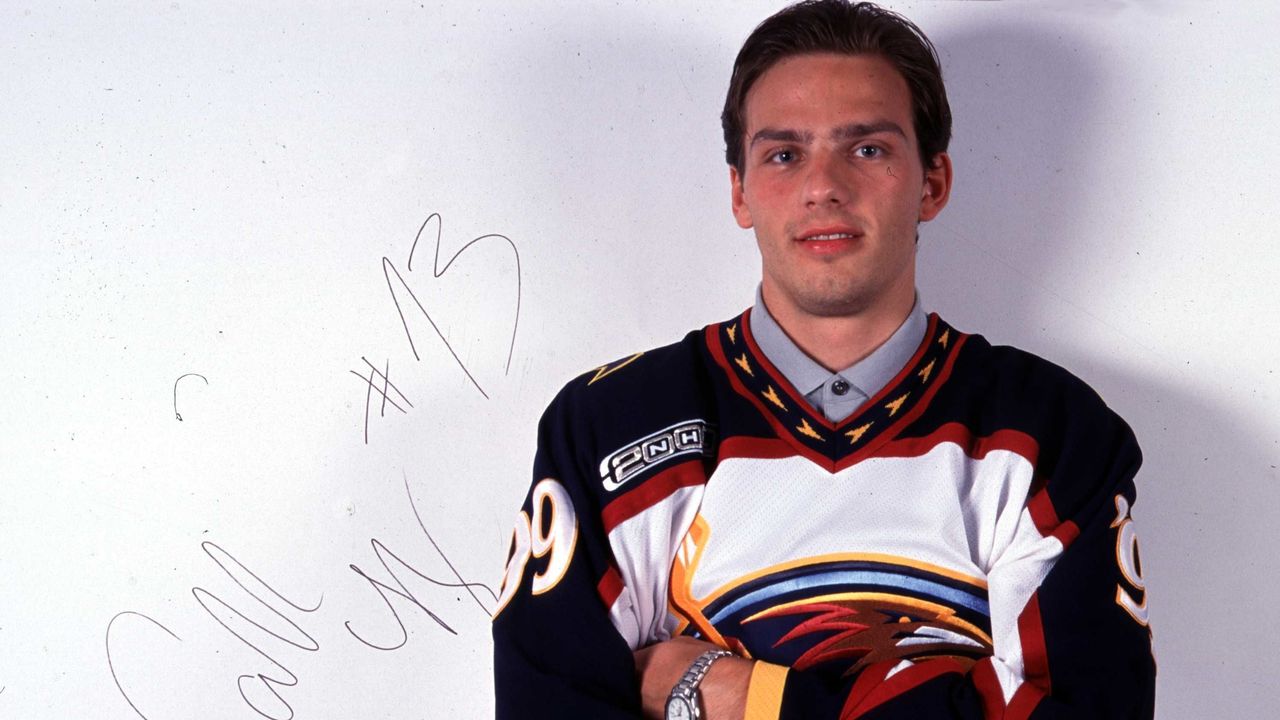 The pick: Patrik Stefan (No. 1, 1999)
GM: Don Waddell (1998-10)
Could've had: Daniel Sedin (2), Henrik Sedin (3), Tim Connolly (5)
Since arriving in Winnipeg, the Jets have not drafted any outright busts, so we had to dig deeper into the franchise's roots.
The Atlanta Thrashers had some woeful draft picks, but none worse than Stefan, who's arguably the biggest bust in NHL history. The Czech center played seven NHL seasons, but never surpassed the 40-point mark. In his final campaign, then with the Stars, Stefan took center stage in one of the worst gaffes of all time. It's hard not to feel bad for the guy.
The 1999 draft is considered one of the worst in the league's history, but if Waddell was afraid of selecting one Sedin without the other, taking Connolly, a highly skilled center who was eventually slowed down by injuries, would've been the better choice.