Biggest NHL draft busts: Metropolitan Division
Al Bello / Getty Images Sport / Getty
This week, theScore will be selecting each NHL team's greatest all-time draft bust. This edition focuses on the Metropolitan Division.
Carolina Hurricanes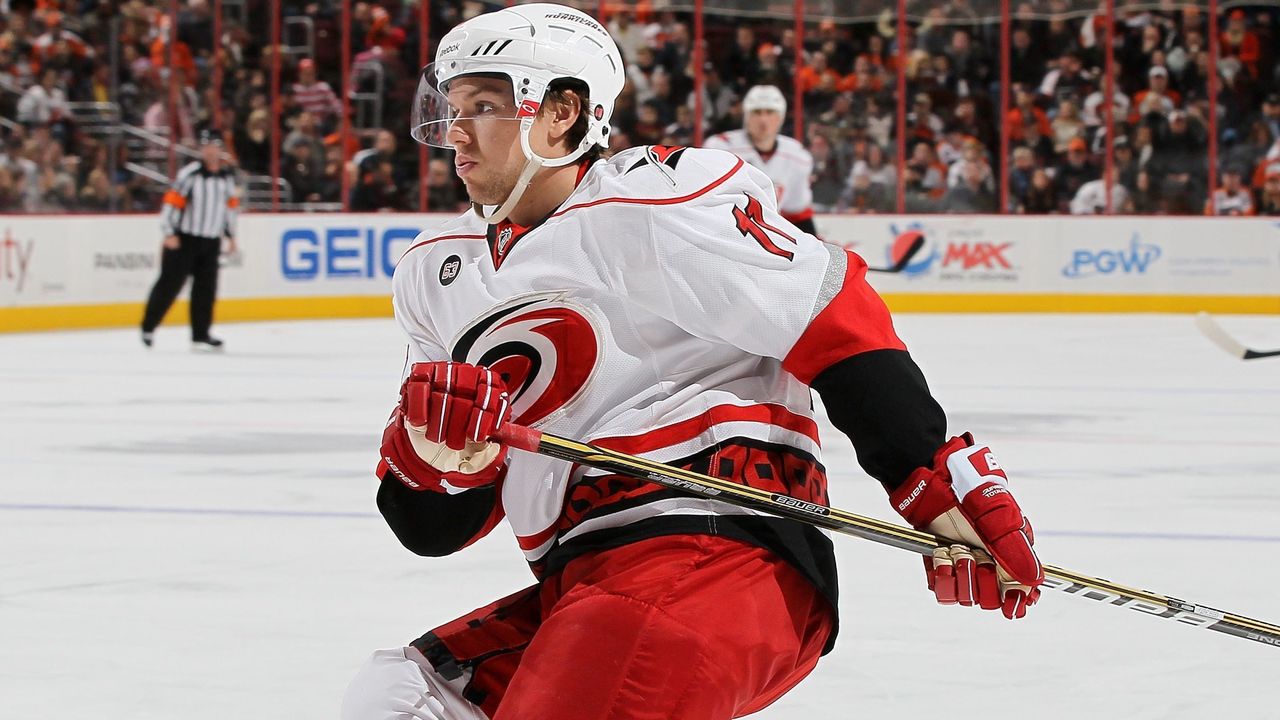 The pick: Zach Boychuk (No. 14, 2008)
GM responsible: Jim Rutherford (1994-2014)
Could've had: Erik Karlsson (No. 15), Jordan Eberle (22), John Carlson (27)
The Hurricanes have had less productive first-rounders, but Boychuk's failure to stick in the NHL was compounded by the fact that the Ottawa Senators chose Karlsson with the very next selection, and several other future stars - including Roman Josi - were still on the board.
Even if Rutherford was drafting to fill a positional need, Eberle was available, as was Tyler Ennis, who was picked at No. 26. Boychuk, who's been playing overseas after producing a combined 12 goals and 30 points across 127 NHL games in seven seasons, last suited up in the league in January 2015.
Columbus Blue Jackets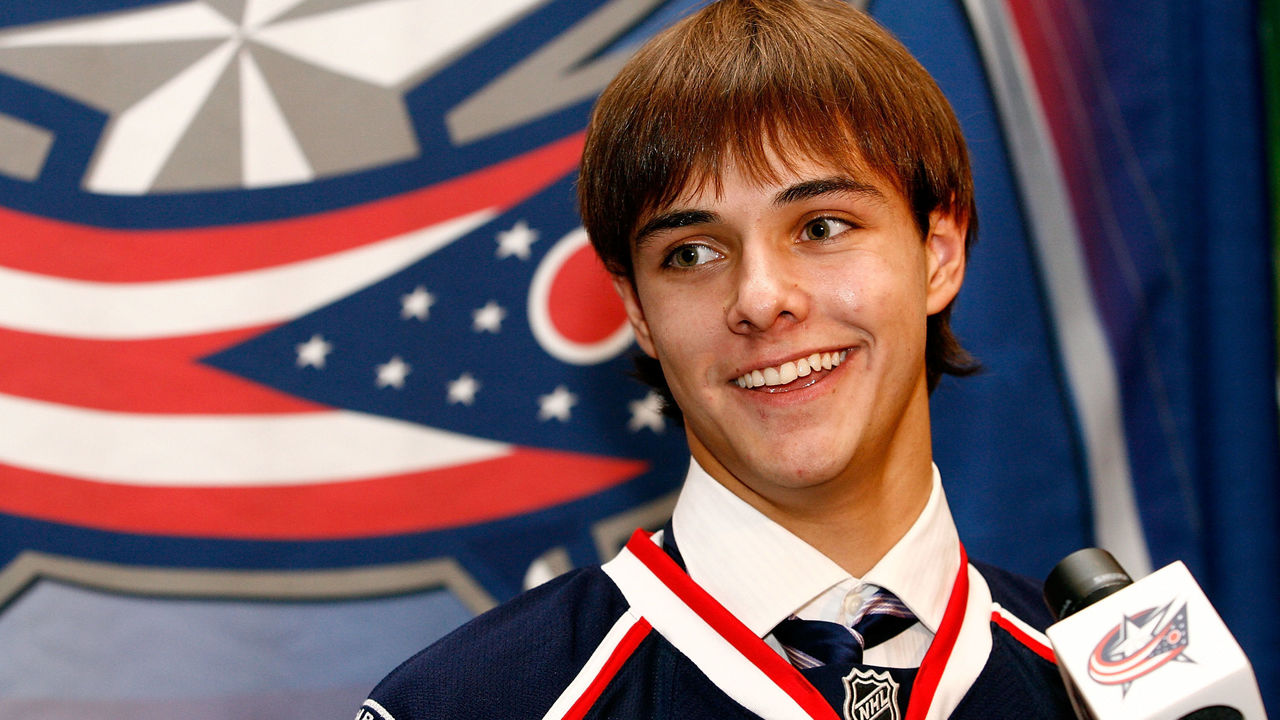 The pick: Nikita Filatov (No. 6, 2008)
GM responsible: Scott Howson (2007-13)
Could've had: Josh Bailey (No. 9), Tyler Myers (12), Karlsson, Eberle, Carlson
Filatov was Central Scouting's top-ranked European skater when Howson and the Blue Jackets selected him eight spots ahead of Boychuk, but he proved to be a truly regrettable choice.
The Russian winger appeared in only 21 contests during his first two NHL seasons before the Blue Jackets loaned him to CSKA Moscow for the rest of the campaign. Upon his return in 2010-11, he failed to score and registered only seven assists in 23 NHL games, playing 36 AHL contests. The club traded him to the Ottawa Senators at the 2011 draft, and Filatov suited up for just nine games with his new team, splitting the year between the NHL, AHL, and KHL. He remained in the latter league until 2018-19.
New Jersey Devils
The pick: Neil Brady (No. 3, 1986)
GM responsible: Max McNab (1983-87)
Could've had: Vincent Damphousse (No. 6), Brian Leetch (9), Scott Young (11), Craig Janney (13)
Adrian Foster (No. 28 in 2001) was also a bona fide bust for the Devils, as he never played in the NHL and went off the board before the likes of Mike Cammalleri, Jason Pominville, and Patrick Sharp. However, many teams whiffed on those players. The Devils used a top-three pick on Brady 15 years prior and could've had better alternatives in 1986 than in 2001.
Brady never lived up to the lofty expectations that accompanied his draft position. He spent more time in the AHL and IHL than the NHL, collecting only nine goals and 31 points (seven markers and 24 points of which came with the 1992-93 Ottawa Senators) in 89 games across parts of five seasons at the highest level.
New York Islanders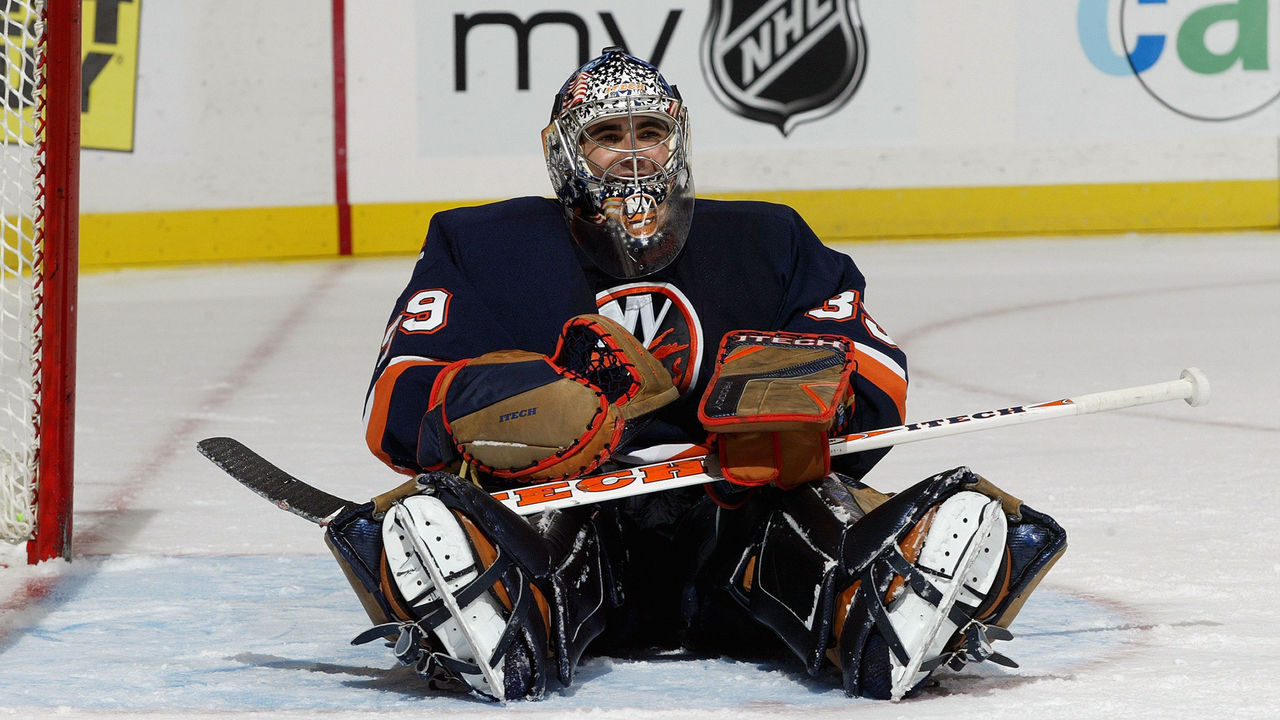 The pick: Rick DiPietro (No. 1, 2000)
GM responsible: Mike Milbury (1995-2006)
Could've had: Dany Heatley (No. 2), Marian Gaborik (3), Scott Hartnell (6)
Griffin Reinhart was an ill-advised choice by Garth Snow at No. 4 in 2012, but the Islanders expected far more out of DiPietro after taking the goaltender first overall. Milbury traded away Roberto Luongo upon selecting DiPietro in 2000, and six years after drafting him with the No. 1 pick, the general manager inked the supposed franchise netminder to a now-infamous 15-year, $67.5-million contract.
As a result, DiPietro stuck around until the Islanders bought him out in 2013, playing a combined 50 games over his final five seasons. Outside of a couple of solid campaigns, he was unquestionably a bust, considering where he was drafted, the position he played, and his failure to live up to expectations, whether or not they were justified.
New York Rangers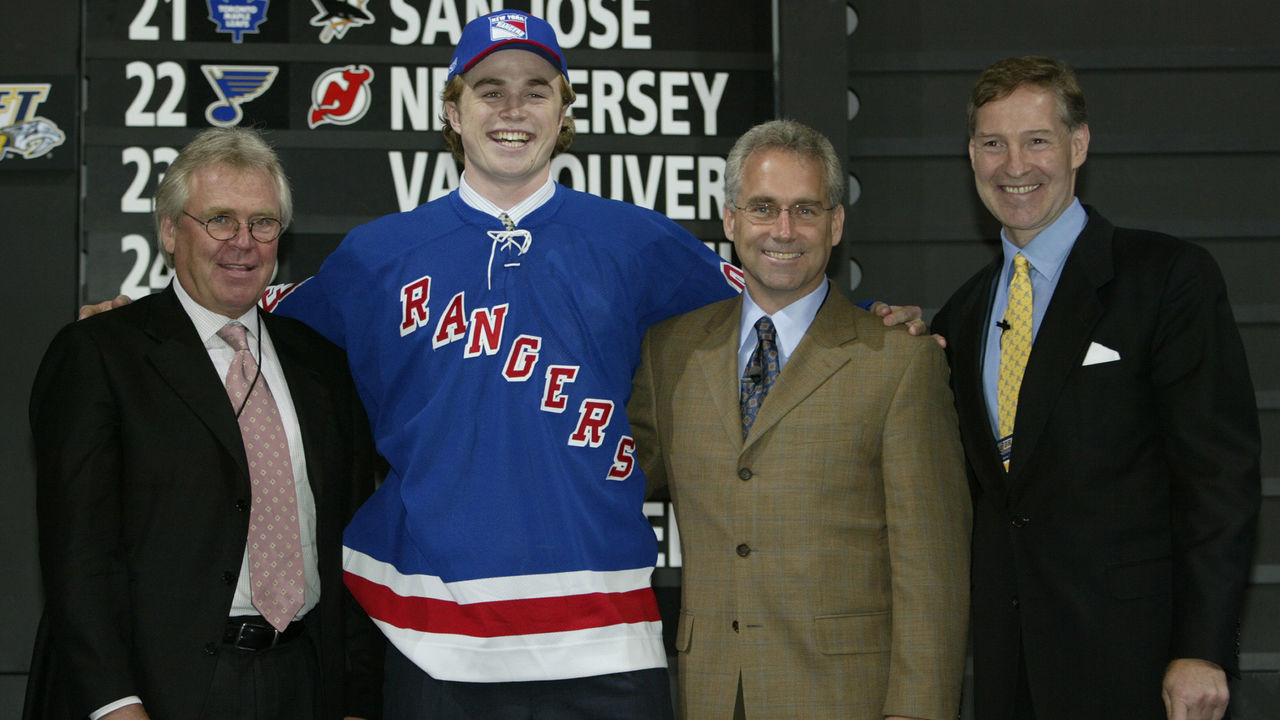 The pick: Hugh Jessiman (No. 12, 2003)
GM responsible: Glen Sather (2000-15)
Could've had: Dustin Brown (No. 13), Brent Seabrook (14), Zach Parise (17), Ryan Getzlaf (19), Brent Burns (20)
Pavel Brendl was a swing-and-miss for the Rangers at No. 4 in 1999, but no stars were taken soon after him and the '99 draft was among the weakest of the modern era. Jessiman was selected shortly before a handful of impact players and ultimately relegated to AHL journeyman status.
Just imagine what the Rangers of the 2000s would've looked like with one of Seabrook, Parise, Getzlaf, or Burns rather than Jessiman, who played a mere two career NHL games - for the Florida Panthers in 2010-11 - before landing back in the AHL for a couple of campaigns and then wrapping up his playing days with two years in Europe.
Philadelphia Flyers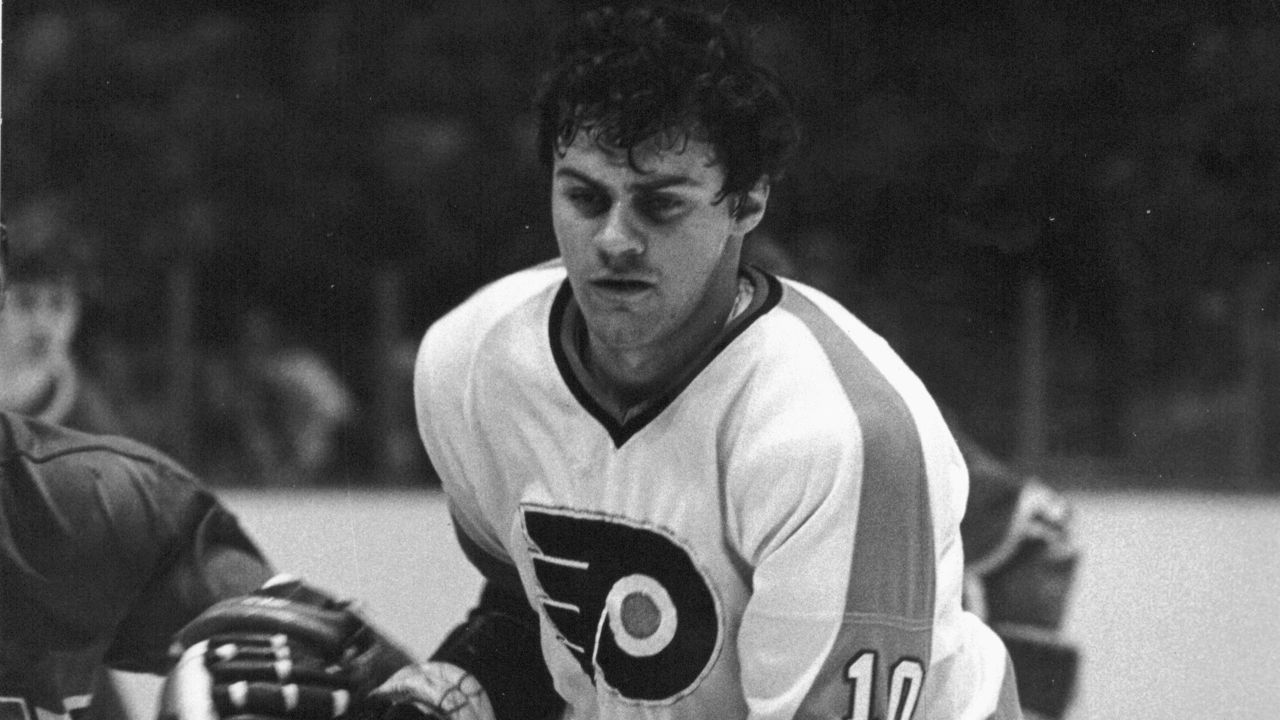 The pick: Larry Wright (No. 8, 1971)
GM responsible: Keith Allen (1969-83)
Could've had: Terry O'Reilly (No. 14), Craig Ramsay (19), Larry Robinson (20)
Ryan Sittler might be considered a bust by some, considering the Flyers picked Darryl's son seventh overall in 1992, but injuries prevented him from ever playing in the NHL. Maxime Ouellet (No. 22 in 1999) didn't turn out, either, but Martin Havlat was the best player taken after him until the later rounds.
Wright was Philadelphia's worst bust because he was a top-10 pick and simply failed to produce at the NHL level, mustering a measly four goals and 12 points (three tallies and nine points of which came in his final season with the Detroit Red Wings) in 106 games across five seasons. He spent the majority of his career in the AHL before retiring after the 1978-79 campaign.
Pittsburgh Penguins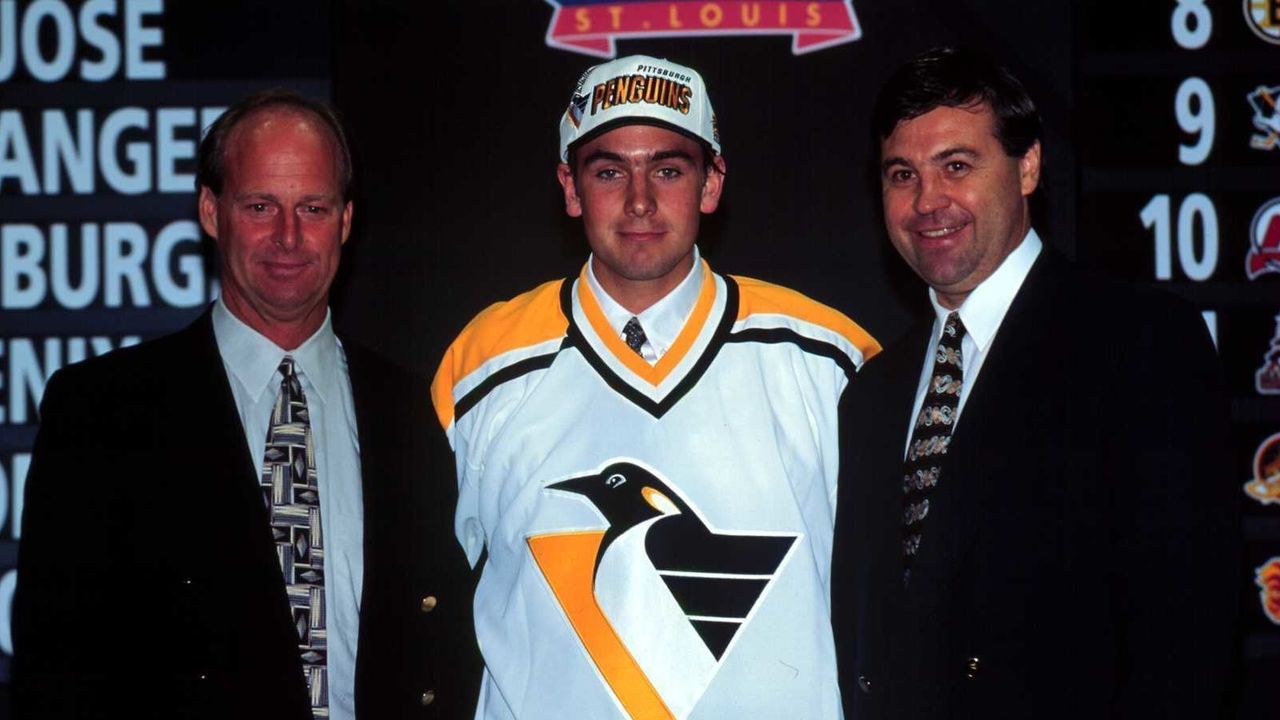 The pick: Craig Hillier (No. 23, 1996)
GM responsible: Craig Patrick (1989-2006)
Could've had: Daniel Briere (No. 24), Matt Cullen (35), Zdeno Chara (56)
While there's no shortage of Penguins busts candidates (Konstantin Koltsov, Robert Dome, Chris Joseph, and an injury-riddled Angelo Esposito among them), Hillier had the highest expectations thrust upon him. The goaltender was supposed to take the reins from two-time Stanley Cup-winner Tom Barrasso; to say that didn't happen would be an understatement.
Hillier struggled in the AHL and wound up toiling in the minors for his entire career, failing to post a save percentage above .900 until his final season during a 13-game stint with the Central Hockey League's Corpus Christi Rayz - and even that was .901.
Washington Capitals
The pick: Alexander Volchkov (No. 4, 1996)
GM responsible: David Poile (1982-97)
Could've had: Ruslan Salei (No. 9), Dainius Zubrus (15), Marco Sturm (21), Briere
Nineteen picks before the Penguins chose Hillier, the Capitals made an even bigger blunder. Hindsight is 20/20, but Washington missed out on several players who eventually enjoyed long, effective careers, including Zubrus, Salei, Sturm, Briere, and Derek Morris.
Volchkov would take part in only three NHL games, suiting up for nearly 150 in the AHL before finishing his career playing for three Russian teams in three years. Had the Capitals been able to better predict his trajectory, they would have certainly chosen someone else with such a high selection.
Comments
✕
Biggest NHL draft busts: Metropolitan Division
  Got something to say? Leave a comment below!