Biggest NHL draft busts: Pacific Division
Gregory Shamus / National Hockey League / Getty
This week, theScore will be selecting each NHL team's greatest all-time draft bust. This edition focuses on the Metropolitan Division, excluding the Vegas Golden Knights due to the fact that their drafts are too recent to consider anybody a bust.
Central | Metropolitan | Atlantic
Anaheim Ducks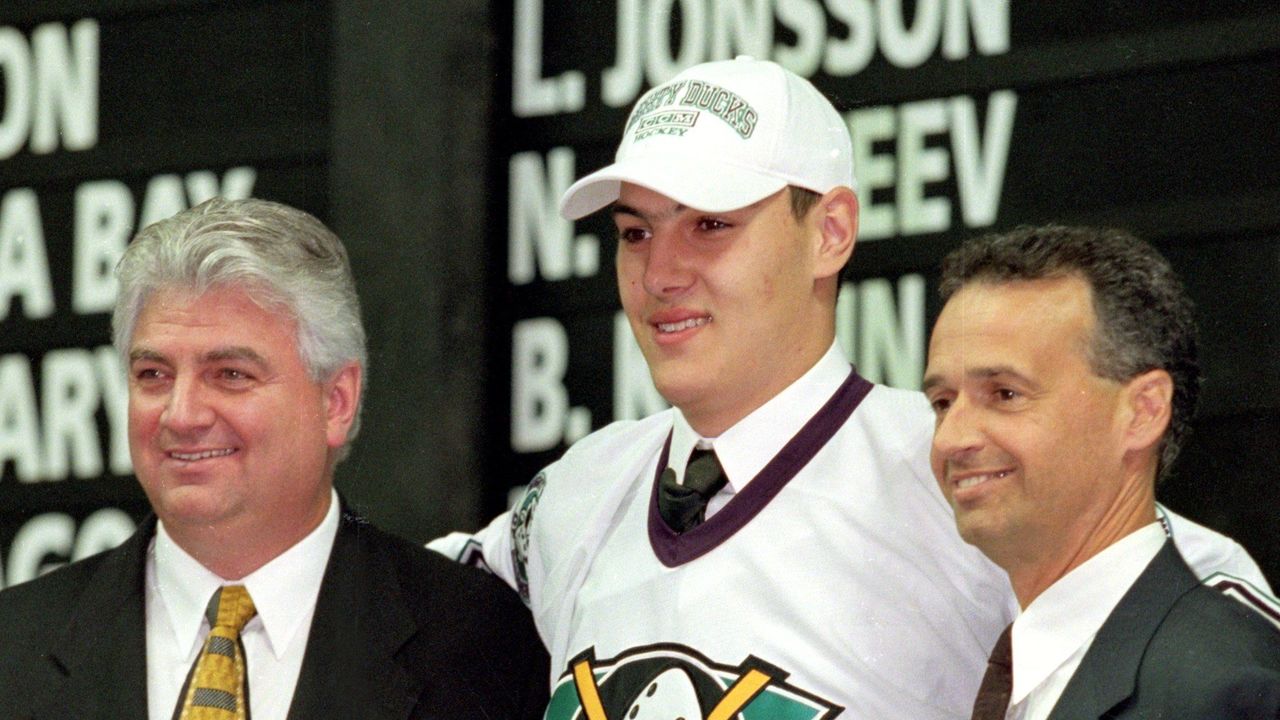 The pick: Alexei Smirnov (No. 12, 2000)
GM responsible: Pierre Gauthier (1998-2002)
Could've drafted: Ron Hainsey (13), Brooks Orpik (18), Justin Williams (28), Niklas Kronwall (29)
The Ducks have logged a number of big first-round misses over the years. In 2006 and 2007, they selected Mark Mitera and Logan MacMillan, both at 19th overall, and neither player suited up for an NHL game. Though Smirnov played in 52 contests, he gets the edge here because he was drafted much earlier at 12th overall.
The Russian forward couldn't put it together on North American ice, quickly jumping back overseas to play in his home country after spending just three seasons with the Ducks organization. The 2000 draft produced several solid NHL players who would have served the Ducks better than Smirnov did.
Arizona Coyotes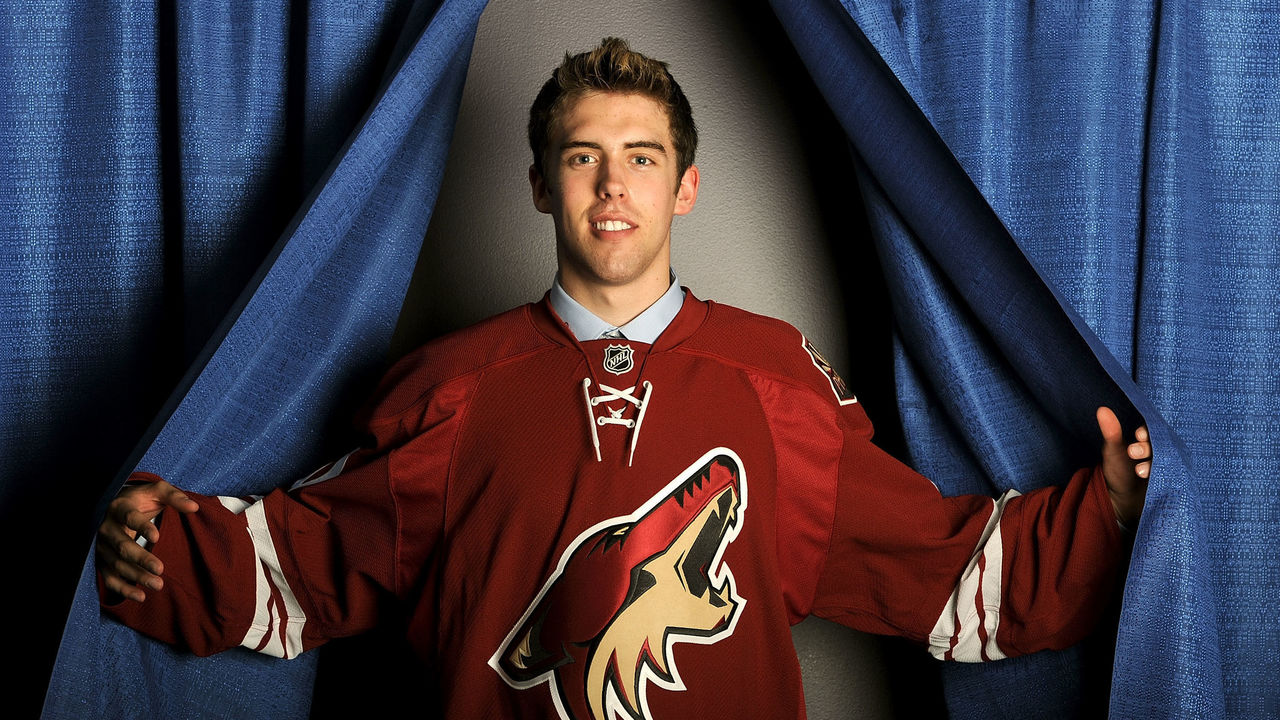 The pick: Brandon Gormley (No. 13, 2010)
GM responsible: Don Maloney (2007-2016)
Could've drafted: Jaden Schwartz (14), Vladimir Tarasenko (16), Evgeny Kuznetsov (26)
One of the top-rated prospects entering the 2010 draft, Gormley was considered an intelligent, puck-moving defenseman. He was a former first overall selection in the QMJHL draft and had enjoyed success in that league with the Moncton Wildcats, tallying 70 points in 120 games across two seasons before entering the NHL draft. In fact, he was named the QMJHL's top prospect for 2010.
However, Gormley only ended up playing 58 NHL games, 32 of which came with the Coyotes. He was unable to develop as hoped, and he eventually opted to play overseas in 2017. The Coyotes had direly needed a prominent star, and they passed on both Tarasenko and Schwartz, who were selected shortly after Gormley.
Calgary Flames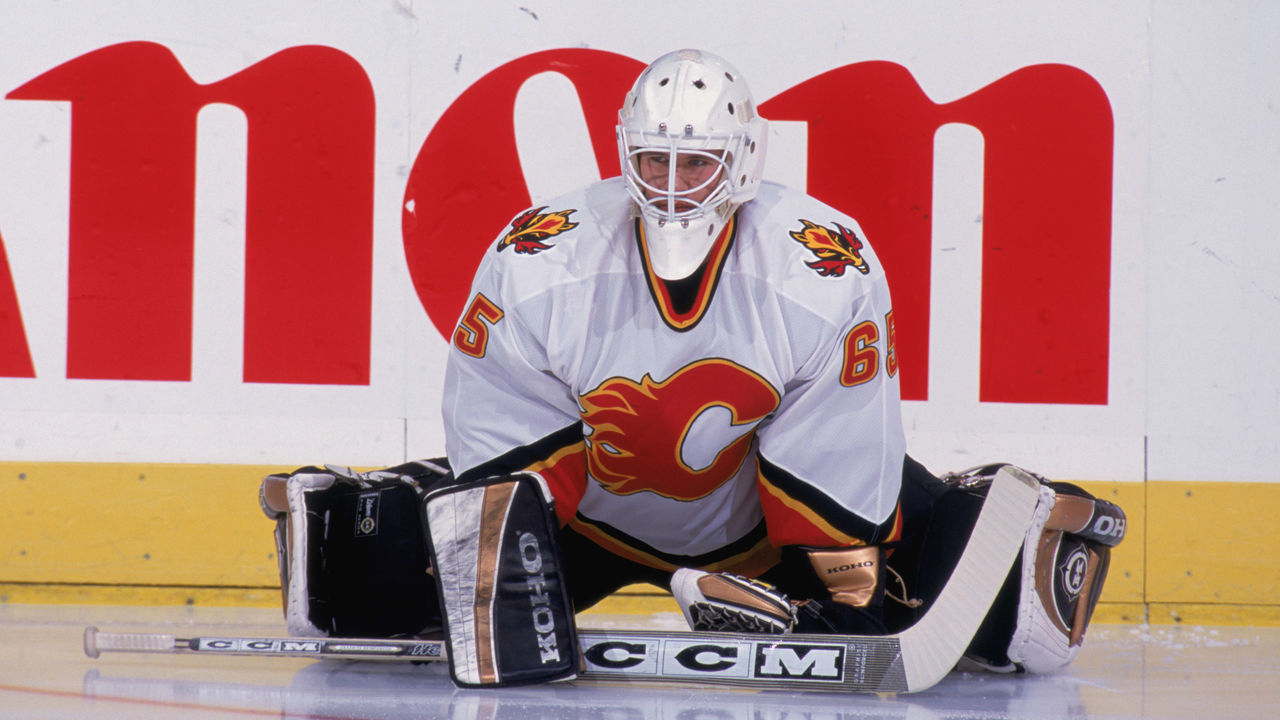 The pick: Brent Krahn (No. 9, 2000)
GM responsible: Craig Button (2000-2003)
Could've drafted: Brad Boyes (24), Ilya Bryzgalov (44), Henrik Lundqvist (205)
When Rick DiPietro went off the board as the first overall pick in the 2000 draft, some other teams may have been thinking about fetching a goalie, too. The Flames quickly took the second netminder of the draft, selecting Krahn with the ninth pick.
A highly touted prospect, Krahn produced an extremely successful junior campaign with the WHL's Calgary Hitmen prior to being drafted. In the 1999-00 season, he posted a 33-6-0 record with a .912 save percentage and a 2.38 goals-against average. Despite his promise, Krahn only played in one NHL game while struggling with a recurring knee injury early in his career.
If the Flames were truly set on selecting a goalie in 2000, Lundqvist and Bryzgalov were available later during that draft.
Edmonton Oilers
The Pick: Nail Yakupov (No. 1, 2012)
GM responsible: Steve Tambellini (2008-2013)
Could've drafted: Morgan Rielly (5), Filip Forsberg (11), Tomas Hertl (17)
When the Oilers managed to win the draft lottery for the third straight year, the team must have figured it hit the gold mine. There wasn't much debate surrounding Edmonton's selections of Ryan Nugent-Hopkins and Taylor Hall in the previous two drafts, but the 2012 class was a little bit trickier. With no consensus top prospect, the Oilers decided to go with Russian forward Nail Yakupov.
Yakupov dazzled with the OHL's Sarnia Sting, compiling an impressive 80 goals and 170 points in 107 games across two seasons. However, his scoring prowess and offensive abilities never translated to the NHL.
In four seasons with the Oilers, Yakupov notched just 50 goals and 111 points in 252 games. After stints with the Colorado Avalanche and St. Louis Blues, he headed overseas to the KHL in 2018.
Excluding the last three top NHL picks, Yakupov's point total is the third-lowest among all first overall selections since 1963, and he's widely regarded as one of the league's biggest draft busts ever.
While the rest of the 2012 class didn't turn out to be that strong, the Oilers surely could have used the typical star power expected from a first overall pick.
Los Angeles Kings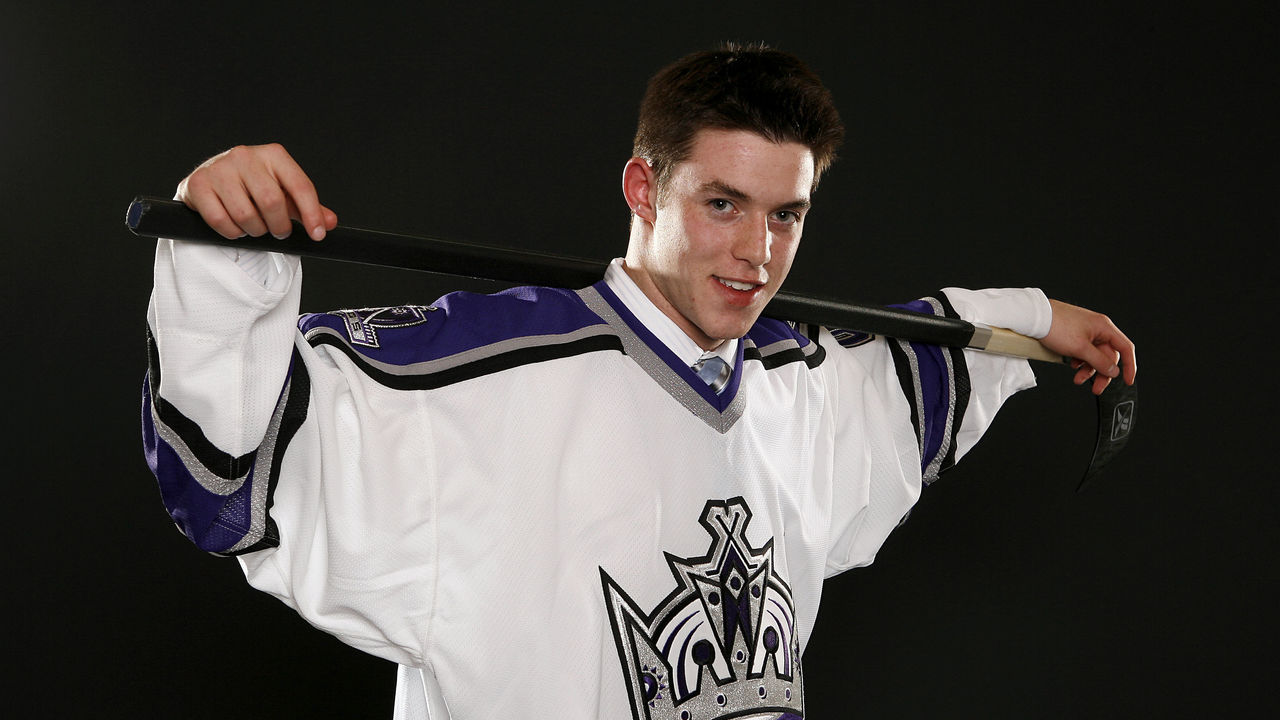 The pick: Thomas Hickey (No. 4, 2007)
GM responsible: Dean Lombardi (2006-2017)
Could've drafted: Jakub Voracek (7), Logan Couture (9), Ryan McDonagh (12), Kevin Shattenkirk (14)
Hickey spent five seasons with the AHL's Manchester Monarchs after being drafted, never once getting called up for an NHL game with Los Angeles. The Kings eventually lost him on waivers to the New York Islanders in 2013. Though Hickey became a useful depth defender for the Islanders, it's pitiful that the Kings gaining absolutely nothing from a fourth overall pick.
Hickey did suffer a handful of injuries early in his career, possibly hampering his chances of producing for L.A. Nonetheless, the team passed on a number of future star players in 2007 with a rare top-five pick.
San Jose Sharks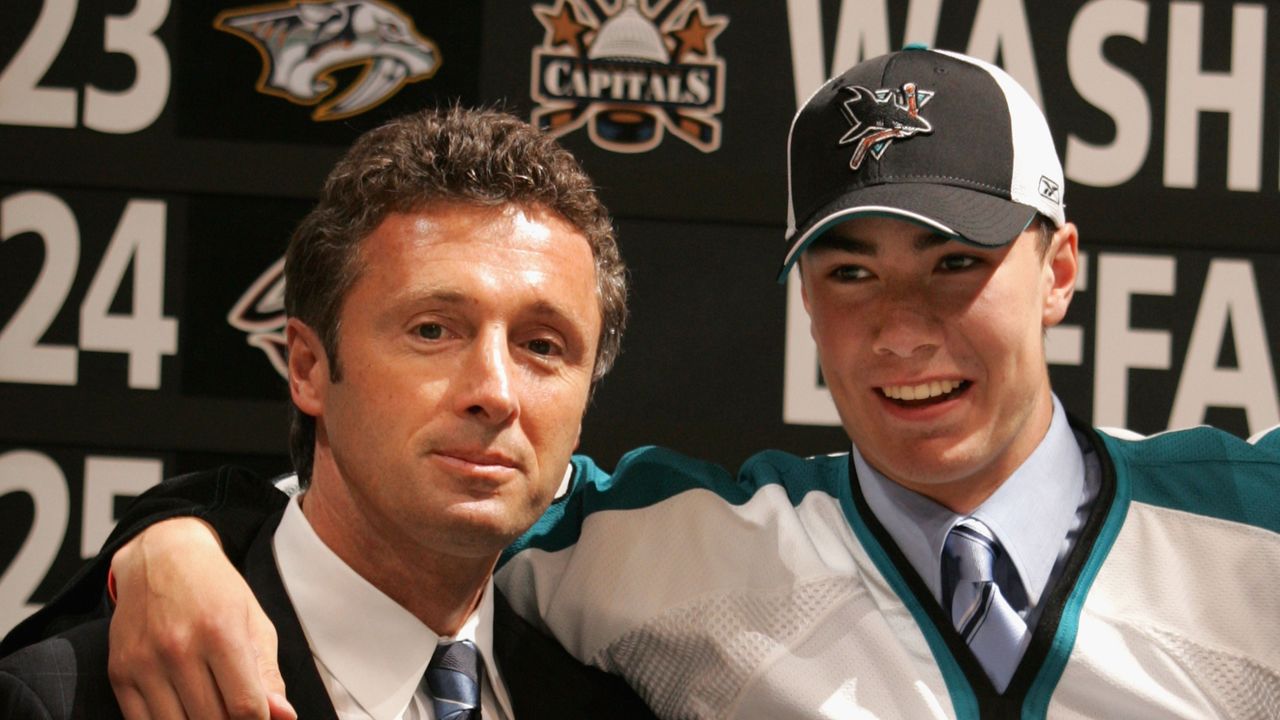 The pick: Ty Wishart (No. 16, 2006)
GM responsible: Doug Wilson (2003 - present)
Could've drafted: Claude Giroux (22), Semyon Varlamov (23), Nick Foligno (28)
After Wishart showed promise as a big-bodied, two-way defenseman in the WHL, the Sharks must have figured they could use his 6-foot-4 frame on their blue line when he was available at No. 16.
Wishart didn't play a game in San Jose, but he was valuable as a piece in the Sharks' 2008 trade for Dan Boyle. Wishart went on to spend the majority of his time in the AHL, appearing in just 26 NHL games before heading to play overseas in 2013.
Though the Sharks used Wishart to acquire Boyle, they surely wouldn't have minded more immediate help from a younger body. With Joe Thornton leading the way up the middle and a young Joe Pavelski behind him, throwing Giroux into the mix would have made for a lethal trio of Sharks centers.
Vancouver Canucks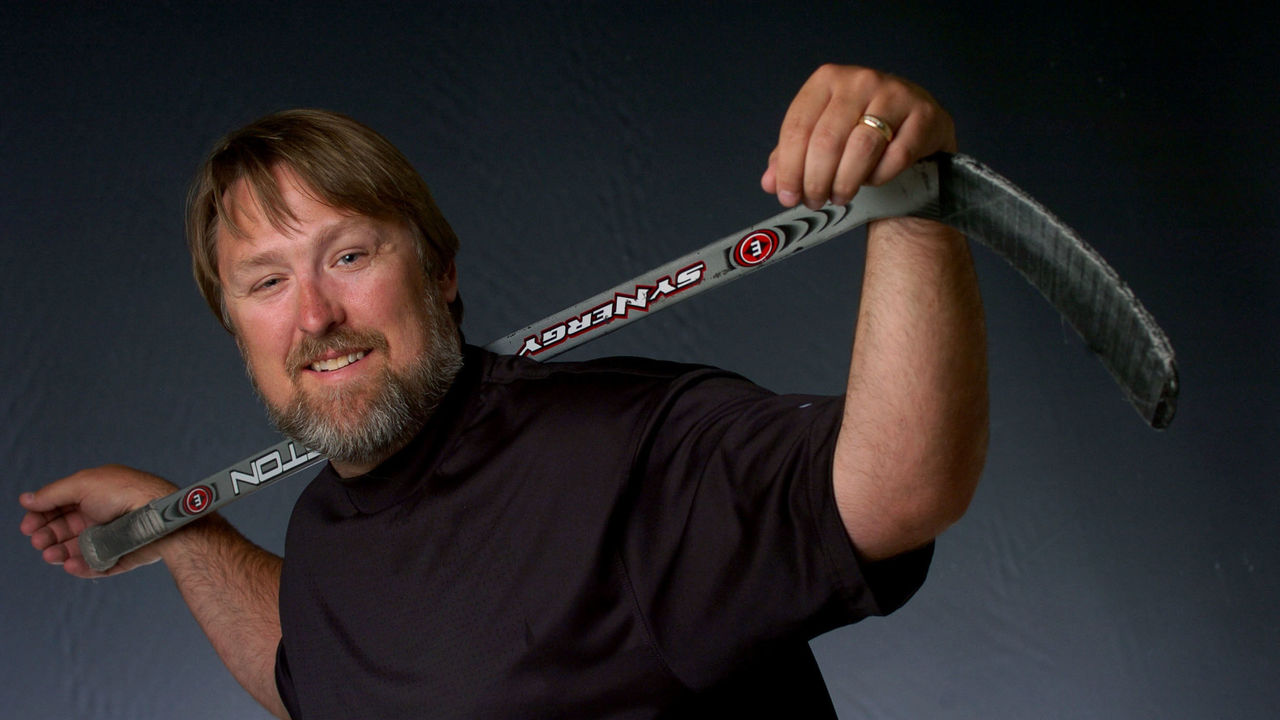 The pick: Dan Woodley (No. 7, 1986)
GM responsible: Jack Gordon (1985-1987)
Could've drafted: Brian Leetch (9), Scott Young (11), Tom Fitzgerald (17)
Woodley put up a solid 149 points in 125 games with the WHL's Portland Winter Hawks in the two seasons leading up to his draft. Armed with the seventh overall pick, the Canucks didn't hesitate to grab him.
In 1986-87, Woodley produced a good first professional season with the IHL's Flint Spirits, tallying 66 points in 69 games while also appearing in five NHL contests. However, Pat Quinn replaced Gordon as Canucks GM and quickly traded Woodley to the Canadiens for Jose Charbonneau. Woodley never played another NHL game, instead jumping around the minor leagues until his retirement in 1995.
Only eight players in NHL history have been drafted in the top 10 and played in fewer games than Woodley did. To make matters worse, the Canucks could have selected a future Hall of Famer in Leetch with their seventh selection.