With NFL training camps getting underway in late July, theScore is examining the biggest storylines in every division.
AFC (July 14-17)
East | South | West | North
NFC (July 21-24)
East | South | West | North
The Colts' offense with Rivers
The Indianapolis Colts were trending toward becoming a Super Bowl contender after Frank Reich's arrival, and a remarkable 2018 draft class gave Andrew Luck a capable supporting cast. Without Luck, however, the Colts took a step back last year, and they pursued Philip Rivers this offseason. He's their short-term attempt to compete again.
But the Colts don't know which version of Rivers they'll get in 2020. After playing some of his best football only two years ago, Rivers produced a very disappointing campaign in 2019, and he turns 39 years old in December.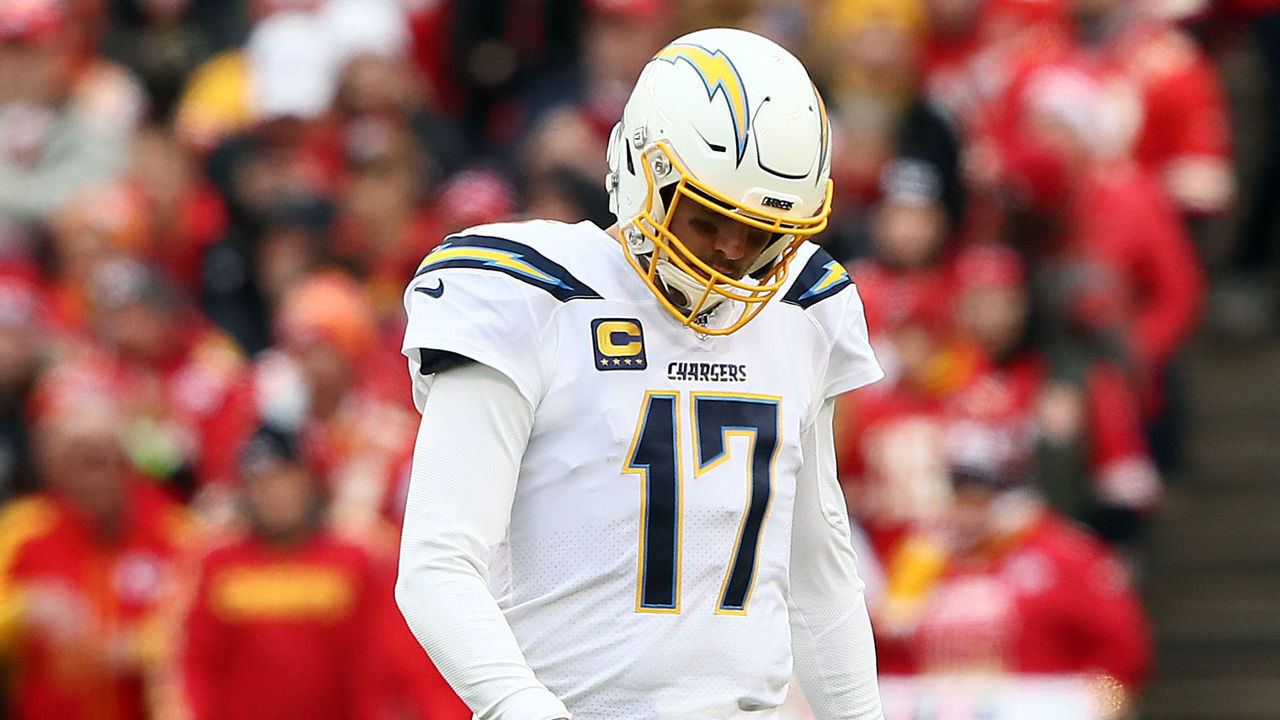 But Indianapolis is trying to make the quarterback's life easier. The team drafted wide receiver Michael Pittman Jr. and running back Jonathan Taylor, and they'll both likely contribute immediately, with the latter creating an imposing duo alongside Marlon Mack in the backfield. Trading for DeForest Buckner should improve the defense, too.
As the Colts try to win the AFC South for the first time since 2014, this new-look, Rivers-led unit will get attention due to several unsolved mysteries ahead of training camp. That includes the signal-caller's form, the Mack-Taylor workload split, how much tight ends Jack Doyle and Trey Burton will be involved, and how a young wideout group will fare.
How will the Texans' receiving corps look?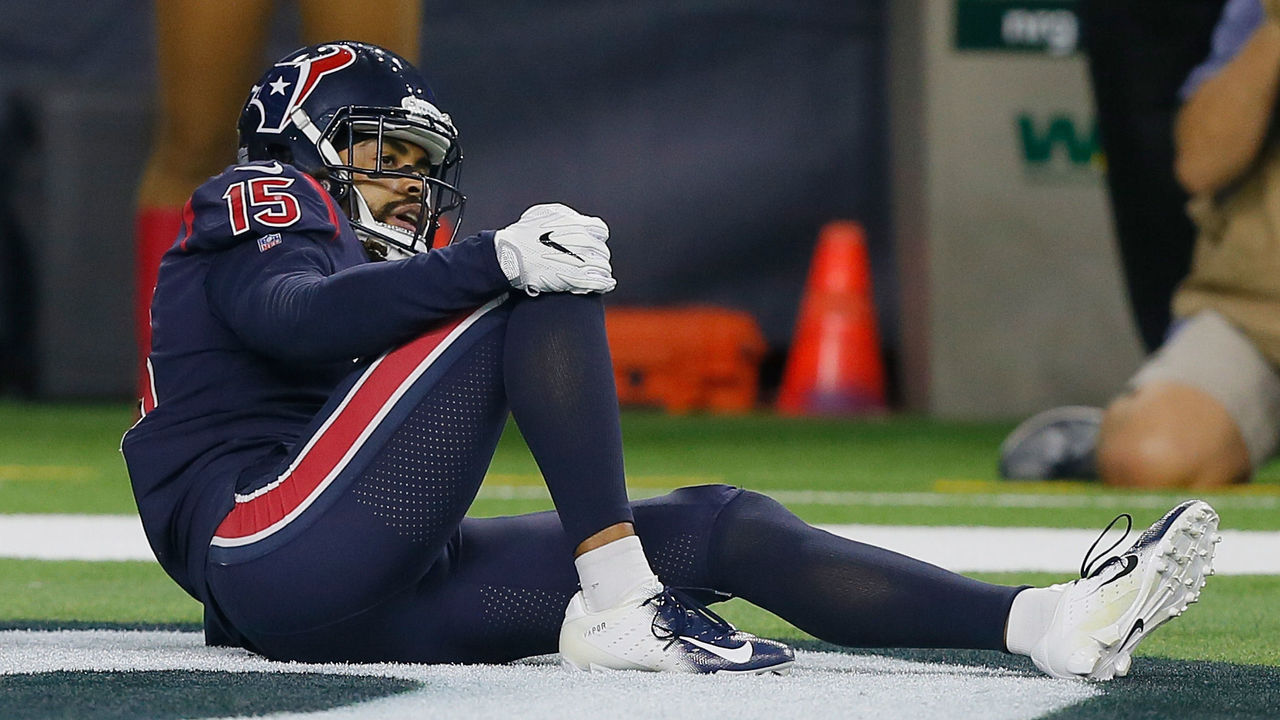 Trading away an All-Pro wide receiver in his prime doesn't seem like the deal a team with Super Bowl aspirations would make. Many thought the Houston Texans should've added a stud contributor to a questionable roster that surrounds Deshaun Watson. Instead, they shipped off DeAndre Hopkins, Watson's top target.
Houston can still be competitive, but the club's offense without Hopkins will be tested.
A 2013 first-round pick, Hopkins led the Texans in receiving yards and touchdowns during every season since his sophomore campaign. His 1,048 targets since turning pro rank first in the NFL, and he's also led the league in touchdown catches since 2017 (31).
How does an offense replace that? For the Texans, the answer could lie in their depth, rather than in finding a new All-Pro pass-catcher.
Though Houston's receiving weapons are still impressive - featuring wide receivers Will Fuller, Kenny Stills, Randall Cobb, and Brandin Cooks, and dual-threat running backs David Johnson and Duke Johnson - some face crucial unanswered questions.
Can Fuller stay healthy after missing 20 regular-season games over the last three years? Can Cooks bounce back into his 1,000-plus-yard form following his worst NFL campaign? Will Stills be able to handle a starter's workload? Will David Johnson ever be a Pro Bowler again?
Hopkins' absence means the Texans are without a premier wideout, but it doesn't leave them short on explosive options. Training camp will be critical for Bill O'Brien as he figures out how to make up for the lost production, with the team gunning for its fifth division title in the last six years and third straight.
Minshew under center from Day 1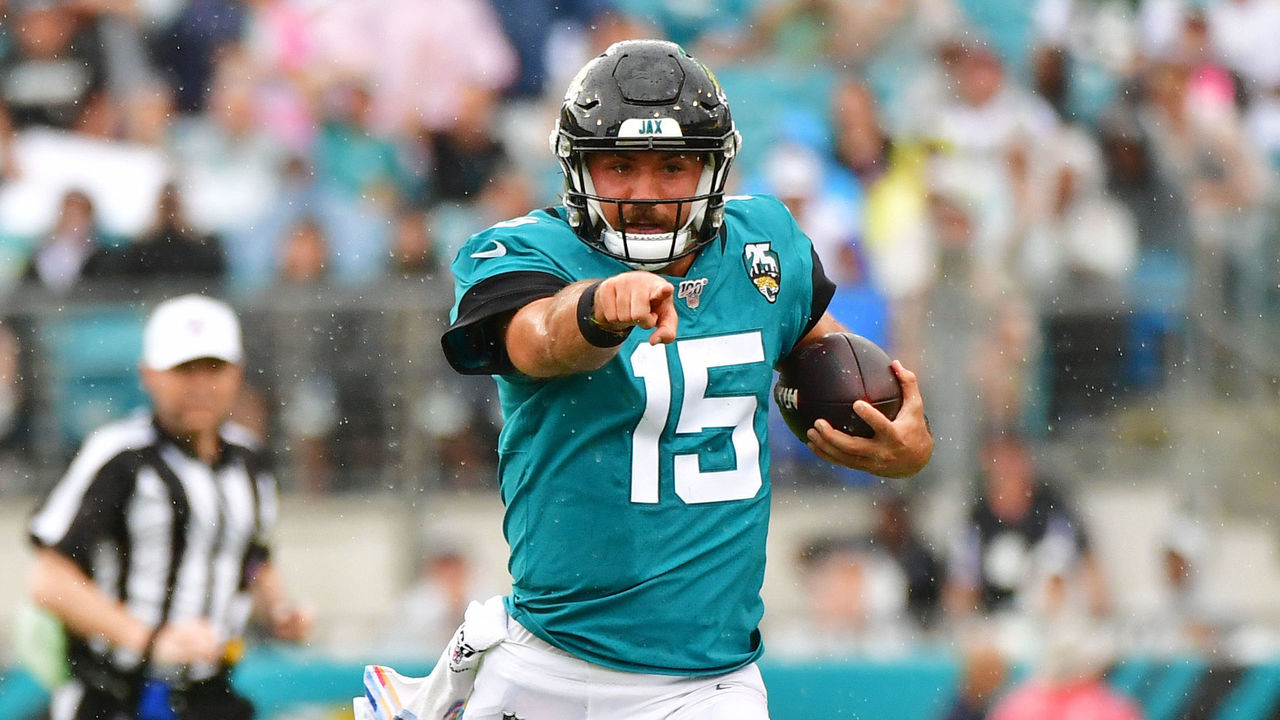 The Jacksonville Jaguars are preparing to begin the season with a different starting quarterback for the third straight year. They now hope Gardner Minshew, a talented youngster entering his sophomore campaign, is their franchise signal-caller.
But is Minshew the right guy for Jacksonville? He took over the starting role in 2019 following Nick Foles' Week 1 injury, and the 24-year-old can now call the Jaguars his team.
Minshew posted a 6-6 record while throwing for 3,271 yards and 21 touchdowns against six interceptions. He flashed as a rookie, most notably leading three game-winning drives. But he also displayed first-year struggles and finished with 13 fumbles.
Overall, though, Minshew was good enough to earn a starting gig, and he'll be out to prove himself now.
In training camp, it'll be interesting to see how new offensive coordinator Jay Gruden can help the 2019 sixth-rounder and the team's promising group of pass-catchers. Young wide receivers D.J. Chark and Dede Westbrook are also expected to take a leap, and powerful running back Leonard Fournette is still around to wear down defenses and establish the run. Minshew recorded the NFL's third-highest passer rating on play-action plays in 2019, according to PFF.
The Jaguars' young offense is clearly skilled. But fielding the right quarterback to maximize those talents is often necessary. The ball is in Minshew's hands now.
What's next for Tannehill's Titans?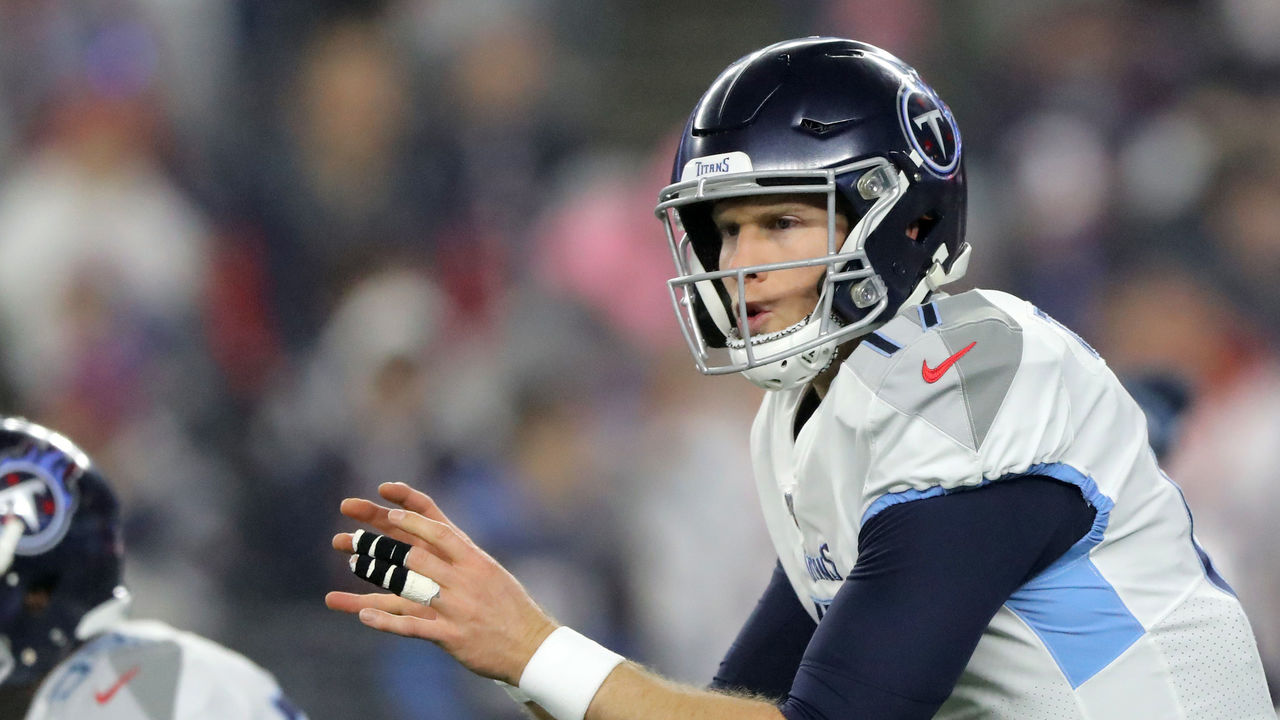 It's been over a decade since the Tennessee Titans last won the AFC South. However, the Titans have recently enjoyed playoff success, winning at least one game in January during their two postseason runs since 2017. Last season, Tennessee produced a great underdog story while defeating some of the AFC's biggest powerhouses en route to reaching the conference championship game.
The Titans aren't a Cinderella team anymore, though they're also not yet among the Super Bowl contenders. But the club that started 2019 unsure about its starting quarterback believes Ryan Tannehill is now the answer. The Titans gave him a four-year, $118-million contract after he perfectly fit a system featuring unstoppable playmaker Derrick Henry, with an underrated defense that head coach Mike Vrabel built providing support.
In 2019, Henry led the league in carries, rushing yards, and rushing touchdowns. His outstanding performances resulted in better matchups for Titans receivers, who only needed someone to put the ball in the right place, and Tannehill magnificently did that while taking over for Marcus Mariota. Rookie wide receiver A.J. Brown was one of just two players to average 20-plus yards per reception, and his 12.5 yards per target ranked first in the league.
But what's next for Tannehill as a starter again? Many thought the former Miami Dolphins passer was done as a No. 1 quarterback. But after 2019, he earned another chance, this time with higher expectations.
Tannehill needs to show he's ready for the new challenge, and staying on top is tougher than getting there.
Where will Ngakoue play?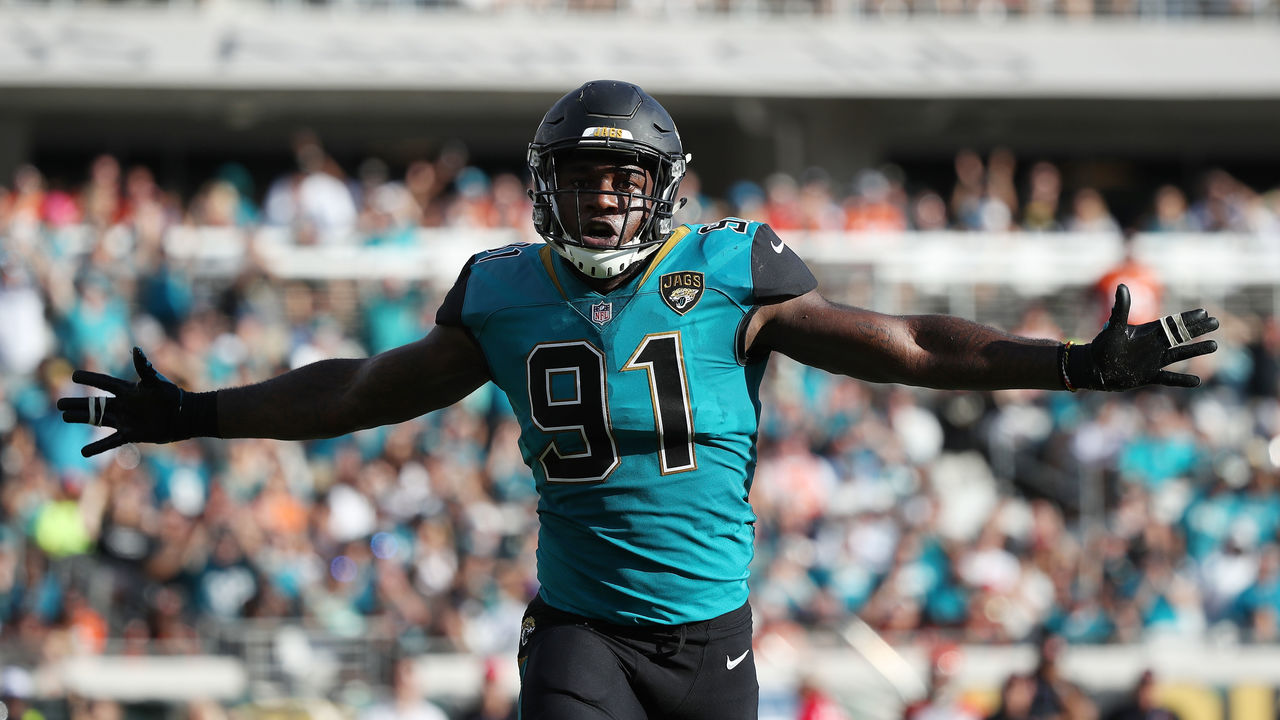 It's been an eventful NFL offseason, highlighted by Tom Brady changing teams, Washington ditching its name, and Patrick Mahomes' megadeal, among other events. Yannick Ngakoue's dispute with the Jacksonville Jaguars may not be getting as much attention now, but as training camp approaches, the defensive end will be in the spotlight again.
The Jaguars placed the franchise tag on Ngakoue to keep him away from free agency. However, the 2017 Pro Bowler, who reportedly won't sign his franchise tender anytime soon, has asked to be traded because he doesn't intend to ink a long-term deal with Jacksonville. In April, general manager David Caldwell said the Jaguars haven't received any official offers for him.
Ngakoue can slide perfectly into a front seven looking for a second disruptive defensive lineman. Last year, the 25-year-old amassed 41 tackles, eight sacks, four forced fumbles, and one interception in 15 games. He hasn't been able to match his career-best 12 sacks (2017), but his 14 forced fumbles since 2016 rank fourth in the NFL.
Ngakoue can be traded anytime, but it wouldn't be surprising if he stays in Jacksonville at least for another year without a long-term contract. The possibility of him sitting out the season can't be cast aside either.