With NFL training camps getting underway in late July, theScore is examining the biggest storylines in every division across the league.
AFC (July 14-17)
East | South | West | North
NFC (July 21-24)
East | South | West | North
Can the 49ers avoid a Super Bowl hangover?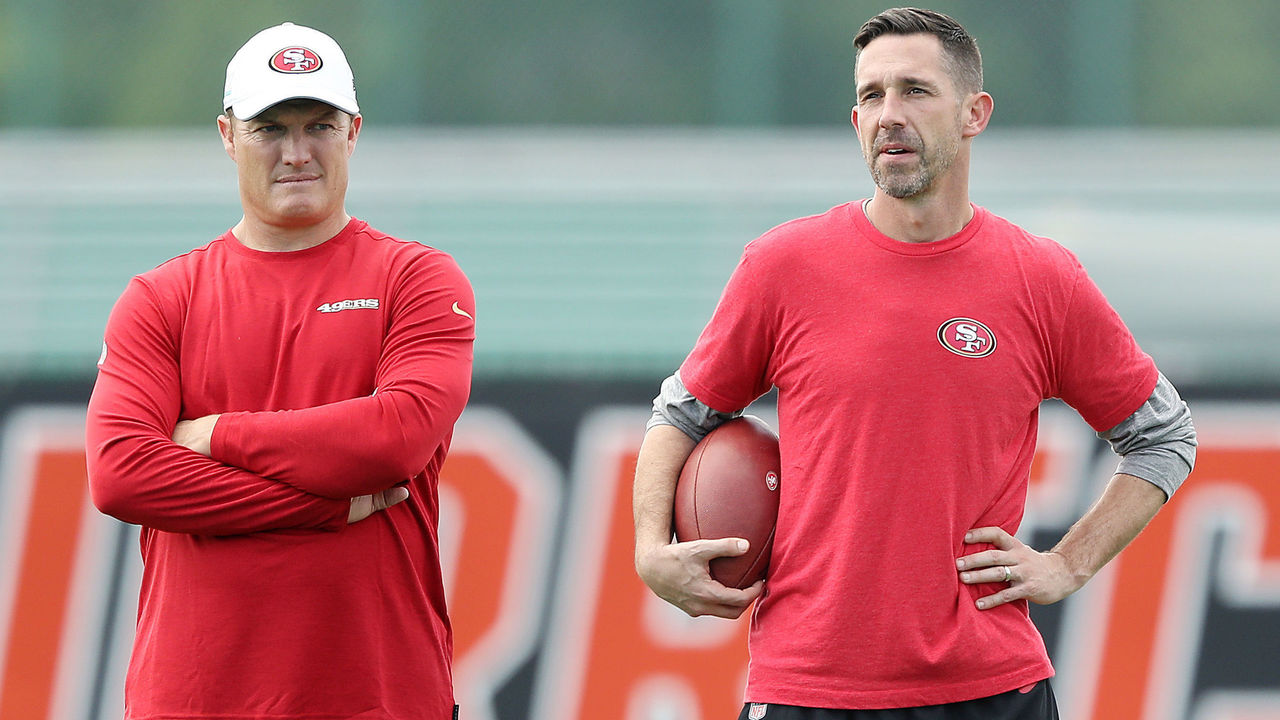 The San Francisco 49ers will enter the season with redemption on their minds after they allowed the Kansas City Chiefs to storm back in the fourth quarter of the Super Bowl. But history doesn't favor head coach Kyle Shanahan and Co. in their bid to capture the franchise's sixth title.
Only three teams in NFL history won the Super Bowl the year after losing on the biggest stage; two of the last 10 losers weren't even able to make it back to playoffs the next year, and another two lost in the wild-card round. The 49ers appear to have few flaws across their roster, but most thought the same about the Los Angeles Rams after their Super Bowl defeat in 2018.
Fortunately, nearly all key players from a year ago are back, with Emmanuel Sanders and DeForest Buckner the only major losses. However, though the 49ers received a first-round pick for Buckner, he was arguably the most consistent presence on the dominant defensive line. San Fransico is still stacked at the position after using that pick on Javon Kinlaw, but the unit could be in danger of regressing. And though the team was likely fine when Sanders departed in free agency, sophomore standout Deebo Samuel has since suffered a foot injury that could sideline him for the start of the season.
Is this the year Wilson wins MVP?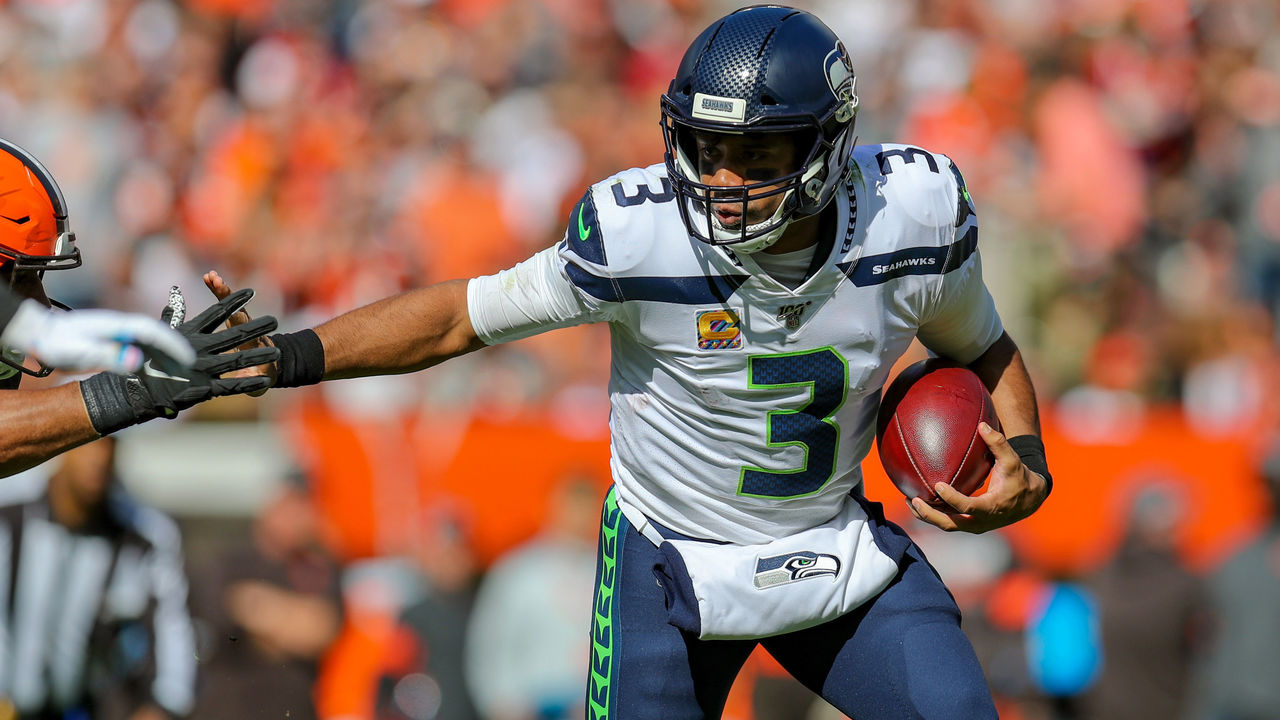 Despite producing a passer rating above 100 in five of his eight seasons, Russell Wilson has somehow never received a single MVP vote. The Seattle Seahawks star was Lamar Jackson's main competition for most of 2019, but Wilson fell out of the race during the final month of the campaign, mostly due to his inferior supporting cast. Could 2020 be the year Wilson finally gets his due?
One of the main obstacles for his candidacy will always be head coach Pete Carroll's obsession with the running game. Wilson is a top-three quarterback but the Seahawks too often limit his workload - he tied for 12th in attempts with Mitchell Trubisky in 2019 and finished 20th in 2018 - until they get desperate, which is also the reason why Wilson has so many fourth-quarter comebacks to his name. But with Tyler Lockett and emerging star DK Metcalf at receiver, it's time for Seattle to live or die on Wilson's arm.
Wilson will face stiff competition even if the passing attack is unshackled. Patrick Mahomes is always an MVP candidate and, in Andy Reid's system, his ceiling is higher than Wilson's. Lamar Jackson, Tom Brady with his new (and old) weapons, Drew Brees, Aaron Rodgers, and Deshaun Watson are among those who should also be in the running. But Wilson is in his prime and will have a great shot this year at filling one of the few remaining holes in his resume.
Will Murray be the next 2nd-year QB sensation?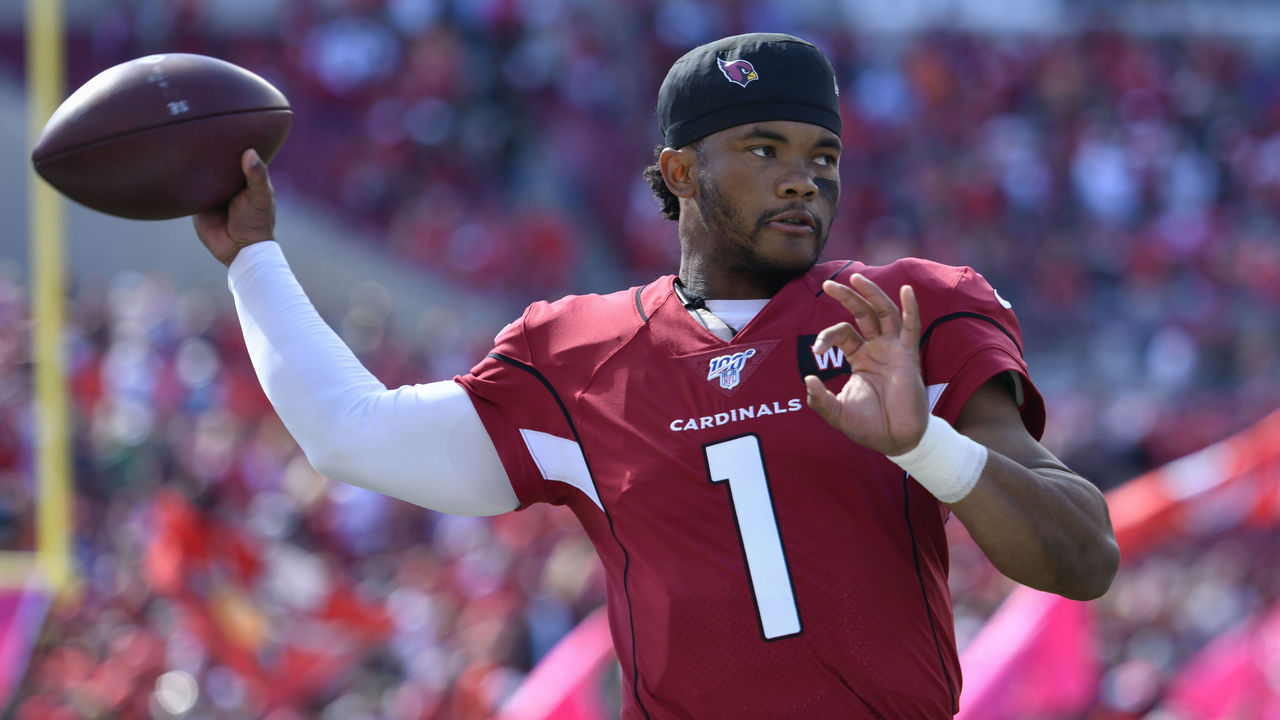 Sophomore quarterbacks have won MVP in back-to-back campaigns, with Mahomes taking home the award in 2018 and Jackson earning it last season. If the pattern continues, Kyler Murray is the best bet after winning the Offensive Rookie of the Year. The 2019 first overall pick's stats from a season ago don't jump off the screen - 64.4% completion percentage, 3,722 passing yards, 20 touchdowns against 12 interceptions, and 544 rushing yards - but it was impossible to watch the Arizona Cardinals and not see a potential star who just needed more consistency and better support.
The second part arrived in the form of top-three wideout DeAndre Hopkins, whom the Cardinals received from the Houston Texans for the measly price of a second-round pick and oft-injured running back David Johnson. Murray needs to be better on third down and in other critical situations if he's to make a big second-year leap, and Hopkins' ability to win 50-50 balls - as well as his experience with another quarterback who loves to buy time with his legs in Deshaun Watson - should be invaluable to the young signal-caller's development.
As we mentioned before, the MVP race will be fierce, and Murray will be no less of a franchise quarterback if he's simply more than one season away from his true breakout campaign. But with Hopkins at his disposal and Kliff Kingsbury more comfortable at the NFL level after his own rookie acclimation last season, Murray could steal the show in 2020.
Can the new-look Rams rediscover magic of McVay era?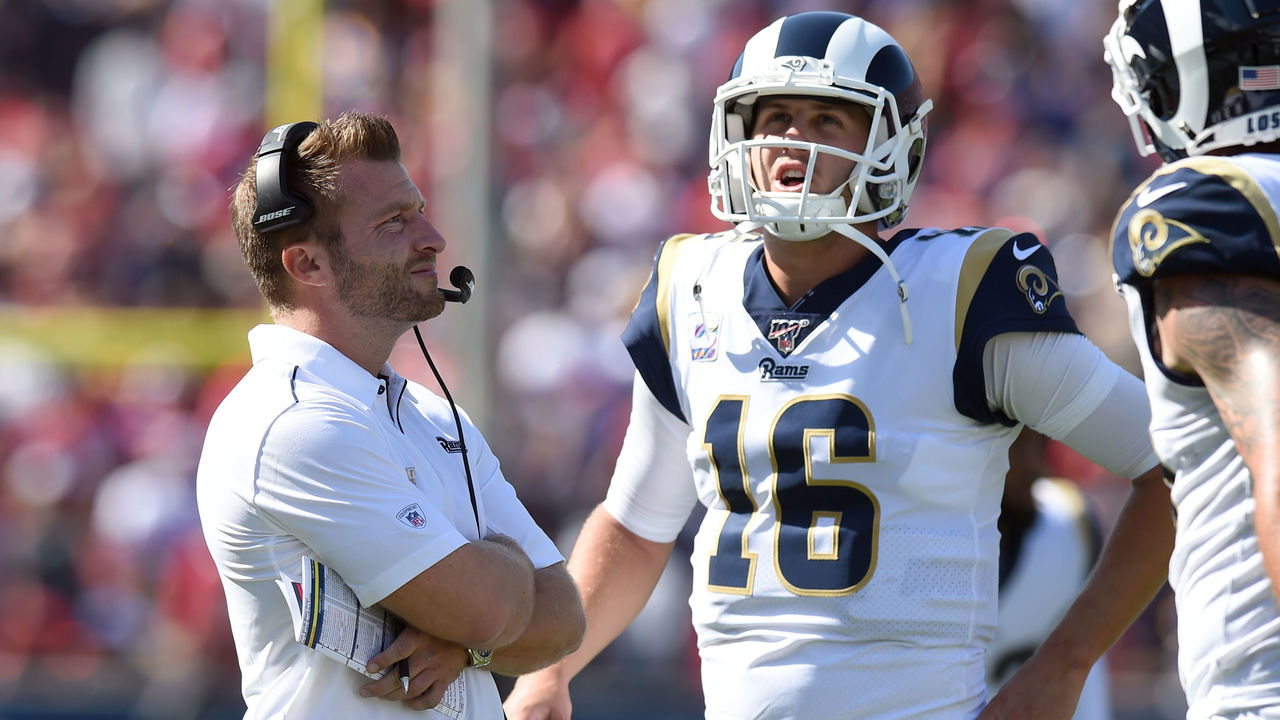 It speaks to the expectations in Los Angeles that the Rams' 9-7 finish last year was considered an abject failure. That disappointment, of course, mostly stemmed from the fact that head coach Sean McVay's team was one win away from its second Super Bowl title in franchise history the season prior. McVay and Co. were embarrassed by their three-point output in the loss to the New England Patriots, and the team is still trying to rid itself of that stink.
As has been their style during the McVay era, the Rams were aggressive in retooling their team to move forward. Star running back Todd Gurley was released despite a $20.55-million dead-money hit and receiver Brandin Cooks was traded to the Houston Texans. Meanwhile, legendary defensive coordinator Wade Phillips was shown the door, linebacker Clay Matthews was cut, safety Eric Weddle retired, and pass-rusher Leonard Floyd was signed to replace Dante Fowler Jr. The core pieces of Jared Goff, Aaron Donald, and Jalen Ramsey remain, but the Rams are certainly moving into a new chapter this offseason.
So, how will McVay's offense look following its losses? After relying heavily on three-receiver sets and one workhorse running back, the head coach will likely adapt his scheme to his new personnel. Tight ends Tyler Higbee and Gerald Everett could share the field more, and McVay said recently he wants to emulate Shanahan's committee backfield approach. We're sure to get glimpses of McVay's changes in camp.
Will Seahawks' defense rebound from poor 2019?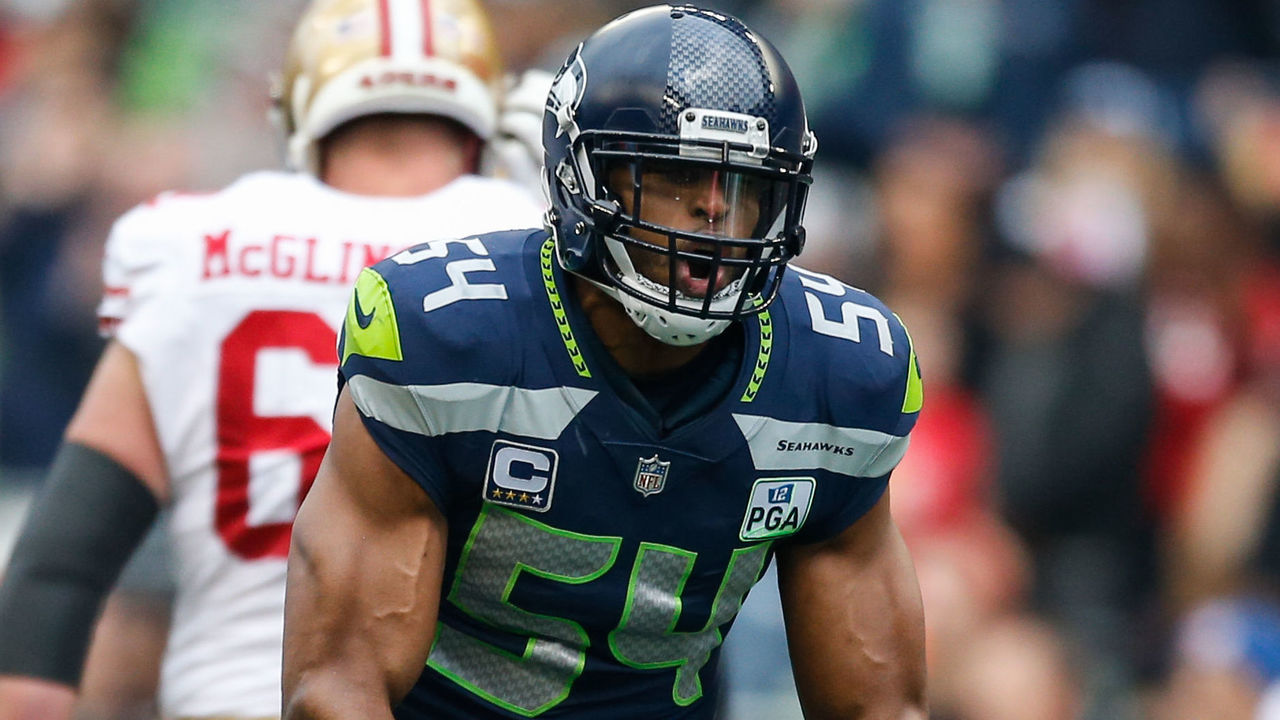 Seahawks fans are accustomed to watching dominant defensive play under Carroll. The "Legion of Boom" era began after Seattle finished 25th in scoring defense in the head coach's first year in 2010. From 2011 to 2018, the team finished first in scoring defense four times and had two more top-10 finishes. But that streak came to a screeching halt in 2019 when Carroll's defense ranked 22nd in points allowed and 26th in yards allowed.
Wilson was the main reason why the team won 11 games. The quarterback engineered a career-high five game-winning drives to get Seattle into the postseason, and it's fair to say the club was arguably a few wrong bounces away from a .500 finish. Though Wilson is certainly capable of continuing to carry Seattle late in games, he needs more support from the other side of the ball if the team is to stay competitive in a revitalized NFC West.
The biggest issue facing the Seahawks' defense is the lack of a pass-rushing threat. The unit tied for the second-fewest sacks (28) and had the fifth-worst pressure rate (19.3%) in 2019. And that was with Jadeveon Clowney, who remains a free agent. Bruce Irvin and Benson Mayowa were brought in, but both are complementary pieces at best. Perhaps 2019 first-rounder L.J. Collier can break out and Clowney will re-sign, but Seattle would still significantly trail the rest of the division in this area.