With NFL training camps getting underway in late July, theScore is examining the biggest storylines in every division across the league.
AFC (July 14-17)
East | South | West | North
NFC (July 21-24)
East | South | West | North
Can young quarterbacks make sophomore leaps?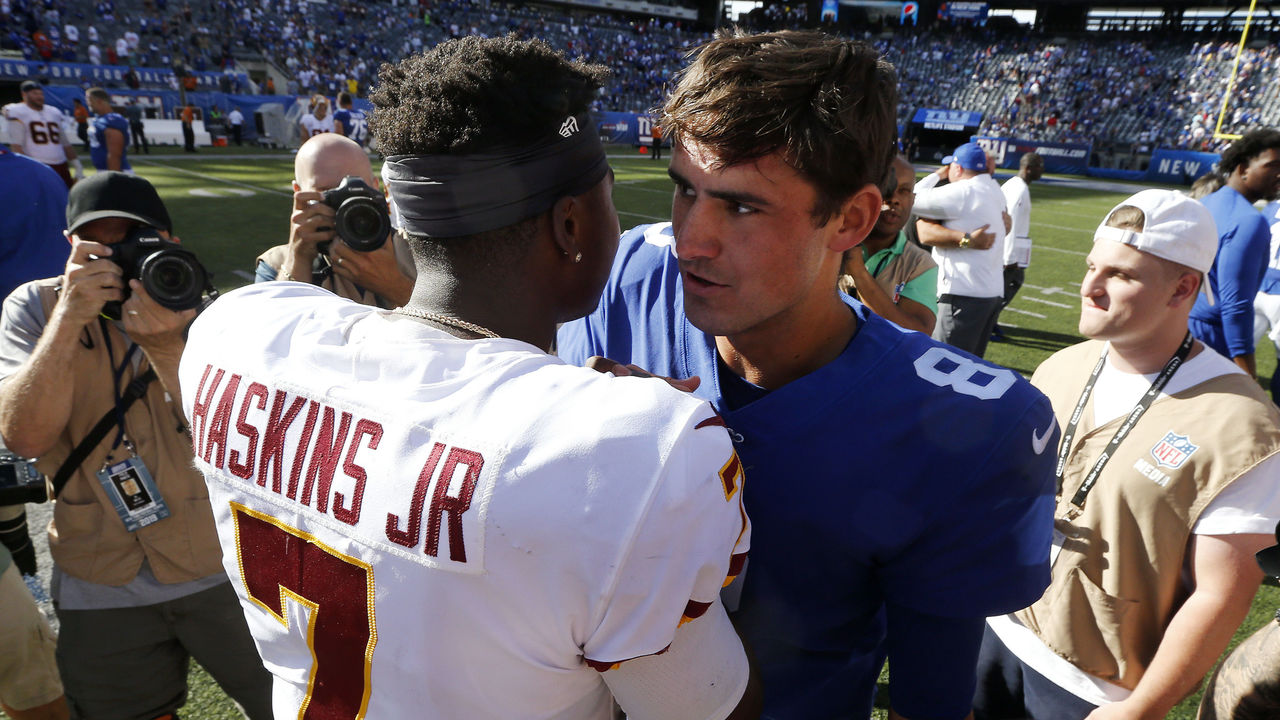 Second-year quarterbacks have dominated the last two NFL seasons. No one should expect Daniel Jones or Dwayne Haskins to post a breakout sophomore campaign on the level of Patrick Mahomes in 2018 or Lamar Jackson in 2019, but both young passers must improve significantly if their NFC East clubs are to have any chance at a surprise playoff push.
We saw far more of Jones than we did of Haskins in 2019. Jones started 12 games for the New York Giants after taking over from Eli Manning early in the year, while Haskins only started seven contests for Washington. Though Jones didn't rack up many wins, his play was far better than many critics had predicted after the Giants drafted him No. 6 overall. Haskins' play was more erratic, but he flashed at times and had relatively strong performances over his final few games.
Jones and Haskins both need to refine the subtler aspects of the position if they're to take advantage of the talent around them; they each had major issues with accuracy and touch, ball security, and reading defenses in their rookie campaigns. But with a limited offseason to prepare, their chances of making substantial sophomore leaps could be severely hampered.
Can Prescott earn blockbuster payday?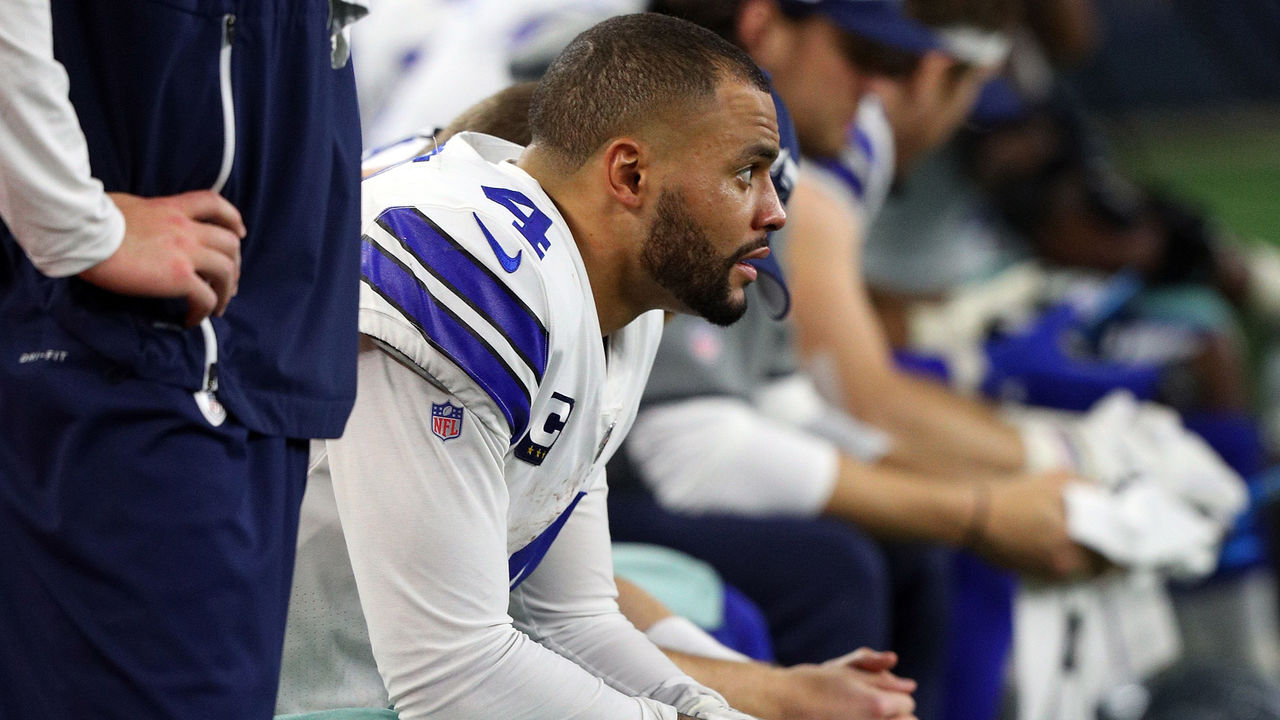 Dallas Cowboys COO Stephen Jones said last July the team was "damn sure not going to be a market-setter" when it came to extensions for its trio of offensive stars - running back Ezekiel Elliott, wide receiver Amari Cooper, and quarterback Dak Prescott. But Dallas quickly backtracked on its posturing, making Elliott the league's highest-paid running back (at the time) to end his holdout in September before giving Cooper the richest deal for any receiver in NFL history in March.
After failing to hold their ground with Elliott and Cooper, the Cowboys have seemingly decided they need to play hardball with their franchise quarterback. After Prescott played four years on a bargain rookie contract, Dallas hit him with the exclusive $31.4-million tag. And after months of negotiations, the two parties failed to reach a long-term deal. Prescott will now play the 2020 campaign on the tag - with a chance to make the team pay big for failing to sign him earlier.
Whether or not Prescott deserves to be the second-highest-paid quarterback in the NFL, he'll have enormous leverage to push for a mammoth deal if he produces a career year while on the tag. With the Cowboys adding CeeDee Lamb to an already loaded offense, Prescott - who led the league in passing in 2019 - has a great chance to do just that. If Dallas isn't careful, it could find itself on the same treacherous path Washington walked with Kirk Cousins several years ago.
Will McCarthy, Rivera make the most of new opportunities?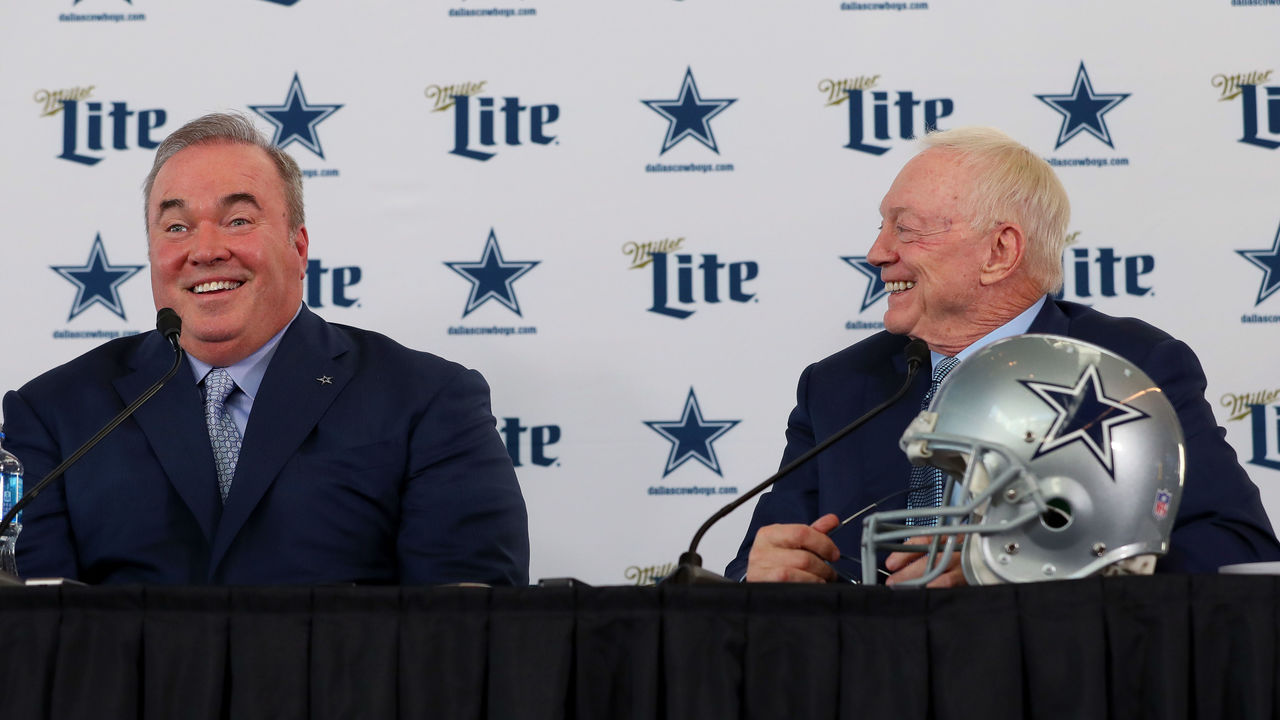 Dallas and Washington both kicked off new eras this offseason: The former hired ex-Green Bay Packers head coach Mike McCarthy to replace Jason Garrett, and the latter brought in former Carolina Panthers head coach Ron Rivera.
Both men have a strong pedigree: McCarthy won a Super Bowl in 2010 and left Green Bay with a 125-77-2 record, while Rivera reached the title game in 2015 and owns two Coach of the Year awards. But did Dallas and Washington do the right thing by choosing experience over youth? The Packers fired McCarthy halfway through the 2018 campaign after several years of regression, and Rivera suffered the same fate in Carolina last season.
Though there are similarities between the two hires, McCarthy and Rivera are facing radically different challenges. Leading a roster loaded with talent, McCarthy must immediately meet owner Jerry Jones' desire to challenge for a Super Bowl title. Rivera, meanwhile, is spearheading a top-to-bottom revitalization of a once-proud franchise, an effort that will likely take years to produce results.
Will Young become an instant game-changer?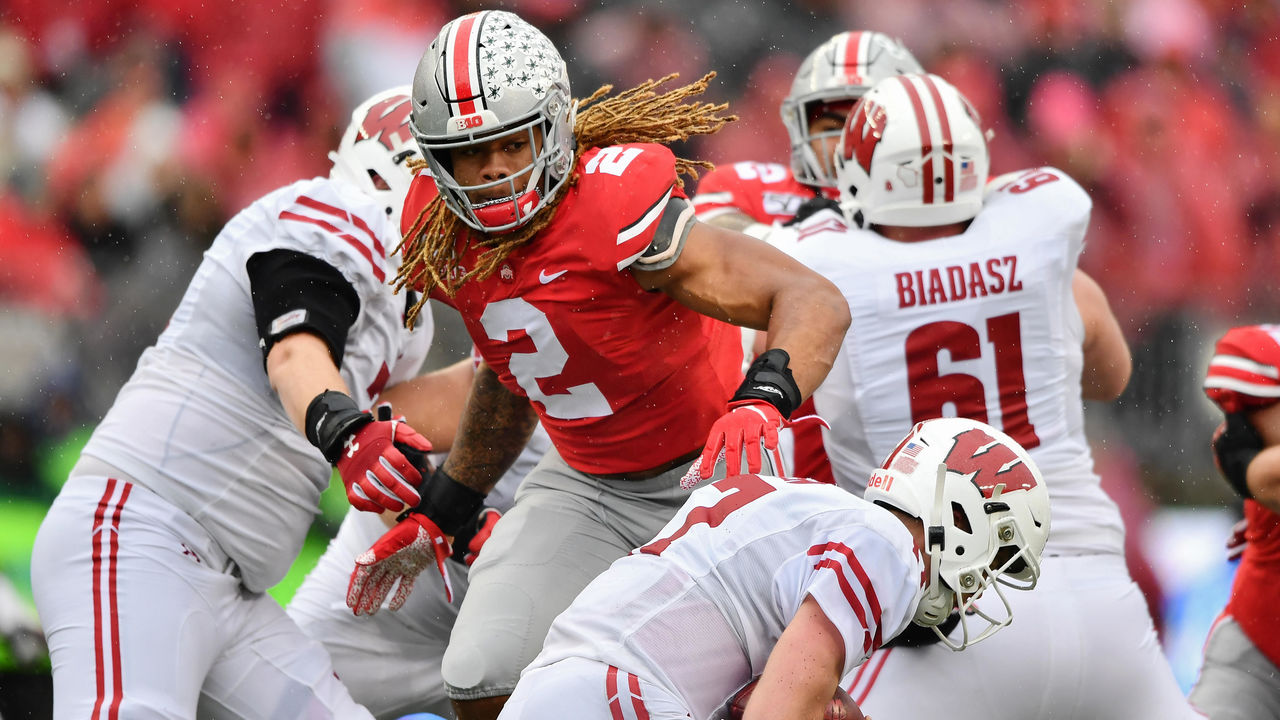 It's nearly impossible to get the NFL draft community to agree on anything. But you'd have been hard-pressed to find someone who didn't believe Joe Burrow and Chase Young were in a class of their own throughout this year's selection process. Burrow, of course, will face massive expectations as the No. 1 pick, but quarterbacks face the steepest learning curve in the league and aren't expected to step in and immediately dominate. Young, on the other hand, is already widely expected to perform at an elite level.
Young will be chasing an extremely lofty standard set by other high-selection rookie pass-rushers over the last four seasons. Myles Garrett, Nick Bosa, Joey Bosa, Bradley Chubb, Josh Allen, and Brian Burns are among those who have put together strong debut campaigns. With the possible exception of Garrett, it's fair to say Young is entering the NFL with the more hype than any of those names.
Training camp will be the first time we get to see Young consistently face NFL-level competition. If the former Ohio State standout dominates, expectations could go into overdrive. Washington might be in the midst of a rebuild, but it has an underrated defense that could help Young find instant success. Jevon Kearse set the rookie record of 14.5 sacks 21 years ago, and only Aldon Smith has come close to breaking it. Could Young - whose 16.5 sacks in 2019 were tied for eighth-most in FBS history - be the pass-rusher to do so?
What role will Hurts play for Eagles?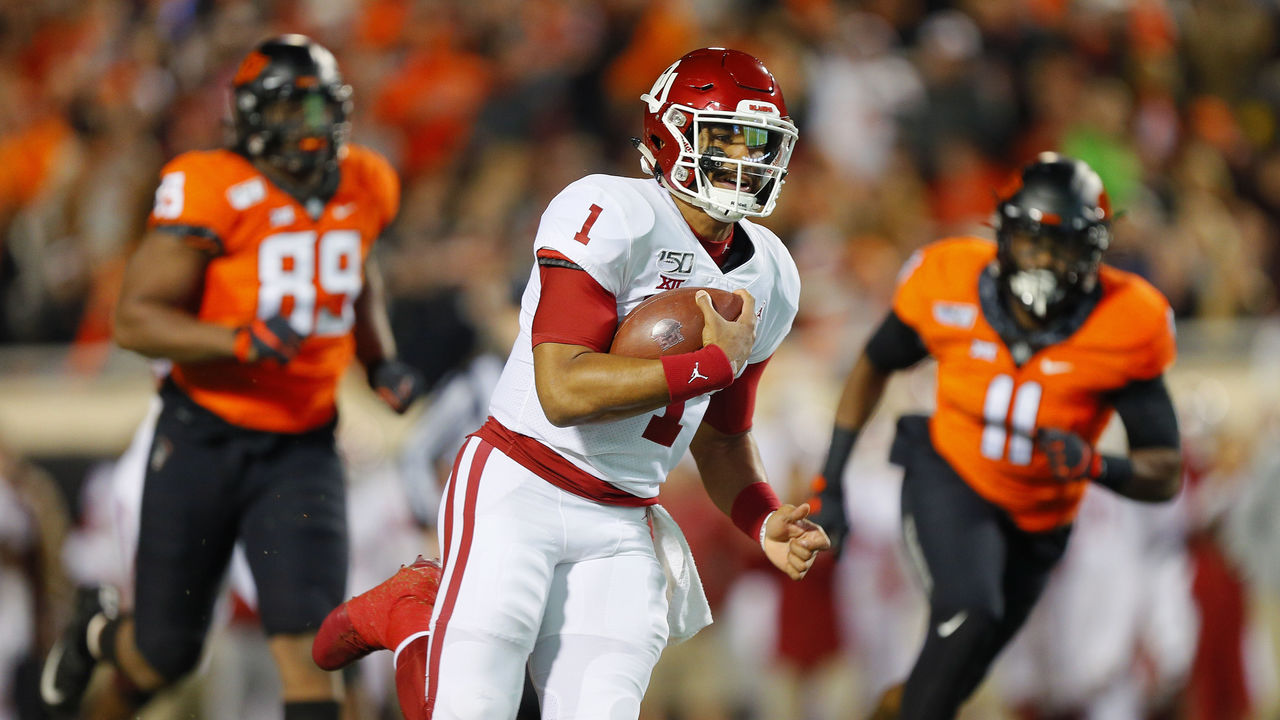 When the Philadelphia Eagles selected quarterback Jalen Hurts in the second round of the 2020 draft, the collective response across the NFL was a resounding "huh?!" The Eagles already have a franchise passer in Carson Wentz, and he's locked up through 2024 on a big-money contract. Unless his injury struggles become untenable, Wentz is secure as the present and future in Philly. So what are the team's plans for the former Alabama and Oklahoma standout?
The Eagles stressed that selecting Hurts was a strategic gamble, with general manager Howie Roseman saying he wants the team to be a "quarterback factory." It's a reasonable and potentially lucrative plan: Quarterback is by far the NFL's most valuable position, and arguably no one understands the importance of depth under center better than the Eagles after their recent Super Bowl win. It's entirely possible the team trades Hurts down the road - for far more than it invested in him.
But that won't happen unless the rookie gets playing time. Interestingly, head coach Doug Pederson alluded to Taysom Hill's do-it-all role with the New Orleans Saints when asked about his plans for Hurts. Though the Eagles are unlikely to tip their hand with the athletic former Heisman finalist in training camp, we could get glimpses of how they intend to integrate Hurts into the offense.