With the 2020 season on pause, theScore's MLB editors graded each team's front office by the moves made since Nov. 1, 2017. For executives hired following that date, only the moves they made after taking over were graded. Grades are relative to what the team is trying to accomplish, and only the most notable transactions were considered. We continue with the American League Central.
AL: EAST I CENTRAL I WEST
NL: EAST I CENTRAL I WEST
Chicago White Sox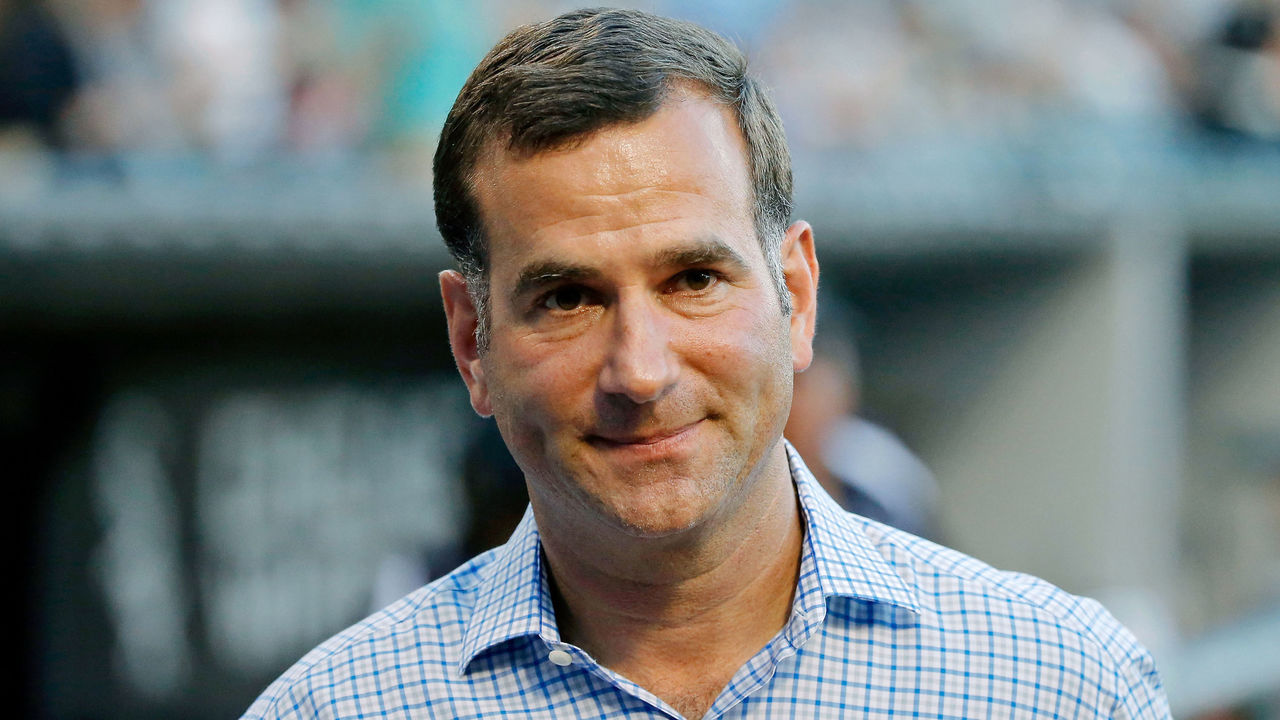 Executive: Rick Hahn
Title: Senior vice president/general manager
Hired: Oct. 26, 2012
It's been seven seasons since Hahn took over for Kenny Williams. The White Sox have placed no higher than third with Hahn at the helm, but things are starting to look up on the South Side.
This past offseason, the White Sox exec nabbed one of free agency's top players in Yasmani Grandal, acquired a former Cy Young winner in Dallas Keuchel, and managed to lock youngsters Eloy Jimenez and Luis Robert into long-term deals.
Hahn also extended Jose Abreu for three years and made other savvy moves (like adding Edwin Encarnacion, Gio Gonzalez, Steve Cishek) to surround a young core of Lucas Giolito and Yoan Moncada with players who've been to the postseason.
While Hahn's recent success earned him an A, he didn't get full marks because the Welington Castillo and Kelvin Herrera deals stand out as misfires.
The good 👍:
Luis Robert signed six-year, $50M extension
Eloy Jimenez signed six-year, $43M extension
Alex Colome acquired from Mariners for Omar Narvaez
Joakim Soria, Luis Avilan acquired in three-team deal for Jake Peter
James McCann signed one-year, $2.5M deal
Xavier Cedeno signed minor-league deal
Evan Marshall signed minor-league deal
Jimmy Cordero claimed off waivers from Mariners
The bad 👎:
Kelvin Herrera signed two-year, $18M deal
Welington Castillo signed two-year, $15M deal
Jon Jay signed one-year, $4M deal
Yonder Alonso acquired from Indians for Alex Call
Ivan Nova acquired from Pirates for Yordi Rosario, slot money
Manny Banuelos acquired from Dodgers for Justin Yurchak
TBD 🤔:
Yasmani Grandal signed four-year, $73M deal
Dallas Keuchel signed three-year, $55.5M deal
Jose Abreu re-signed three-year, $50M deal
Edwin Encarnacion signed one-year, $12M deal
Nomar Mazara acquired from Rangers for Steele Walker
Steve Cishek signed one-year, $6M deal
Gio Gonzalez signed one-year, $5M deal
Grade: A-
Cleveland Indians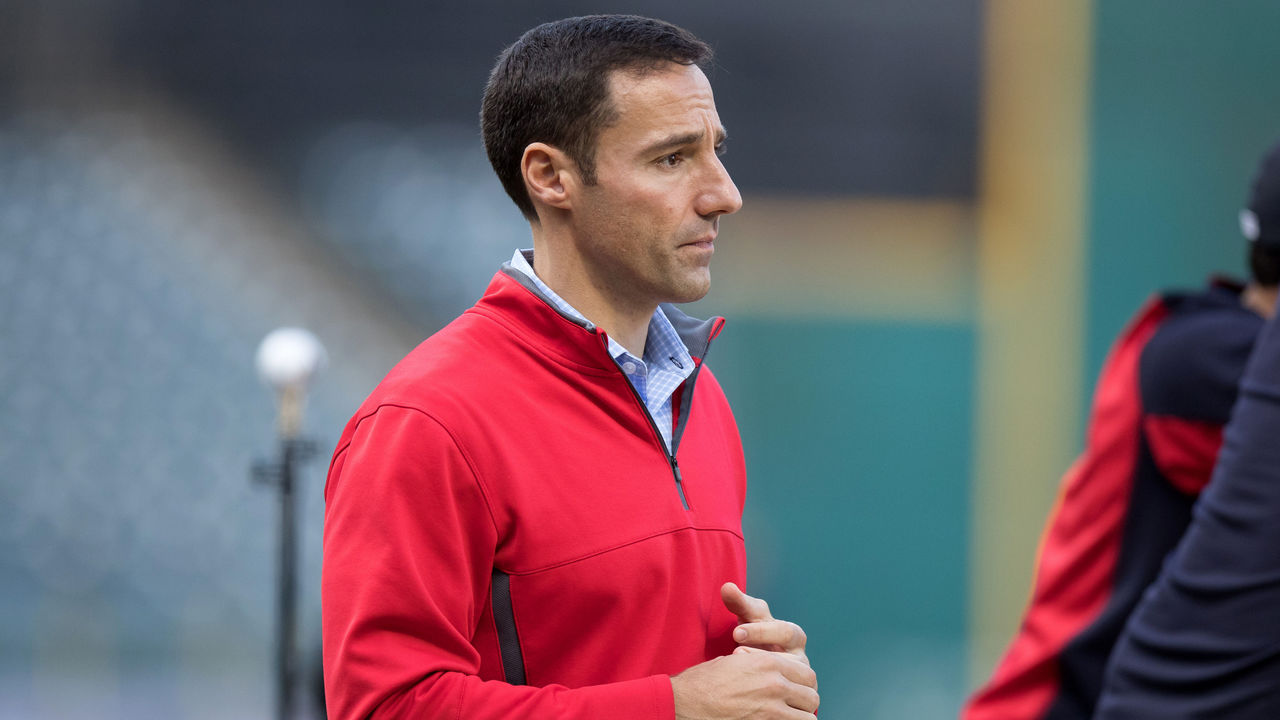 Executive: Chris Antonetti, Mike Chernoff
Title: President of baseball operations, general manager
Hired: Oct. 6, 2015
In three consecutive seasons after Antonetti and Chernoff took over their current positions, the Indians won the AL Central, and they were nearly crowned World Series champions in 2016.
Cleveland took a step back in 2019 but still won 93 games thanks to a savvy front office that pulled off tremendous deals despite a restrictive payroll. Trades for Brad Hand, Oscar Mercado, and Carlos Santana stand out as some of the team's best.
Recently, though, the Indians' moves look less appealing, and they might end up overshadowing the good things that Antonetti and Chernoff accomplished.
They made unpopular decisions in trading Corey Kluber and Trevor Bauer and, this past offseason, the two executives didn't do much to contend with the rising Twins and White Sox in free agency.
Plus, constant trade rumors involving Francisco Lindor and the front office's inability to sign the star to an extension appear to have created a rift between the two sides. This doesn't bode well for the franchise with Lindor entering free agency at the end of 2021.
The good 👍:
Brad Hand, Adam Cimber acquired from Padres for Francisco Mejia
Carlos Santana, Jake Bauers acquired in three-team deal for Edwin Encarnacion, Yandy Diaz, Cole Sulser
Josh Donaldson acquired from Blue Jays for Julian Merryweather
Oscar Mercado acquired from Cardinals for Conner Capel, Jhon Torres
Oliver Perez signed one-year, $1.75M deal
Jordan Luplow, Max Moroff acquired from Pirates for Erik Gonzalez, Dante Mendoza, Tahnaj Thomas
Nick Wittgren acquired from Marlins for Jordan Milbrath
Melky Cabrera signed minor-league deal
Tyler Clippard signed minor-league deal
The bad 👎:
Corey Kluber traded to Rangers for Emmanuel Clase, Delino DeShields
Cameron Maybin traded to Yankees for cash
TBD 🤔:
Yasiel Puig, Franmil Reyes, Logan Allen, Victor Nova, Scott Moss acquired in three-team deal for Trevor Bauer
Yan Gomes traded to Nationals for Jefry Rodriguez, Daniel Johnson, Andruw Monasterio
Cesar Hernandez signed one-year, $6.25M deal
Domingo Santana signed one-year, $1.5M deal
Sandy Leon acquired from Red Sox for Adenys Bautista
Grade: B
Detroit Tigers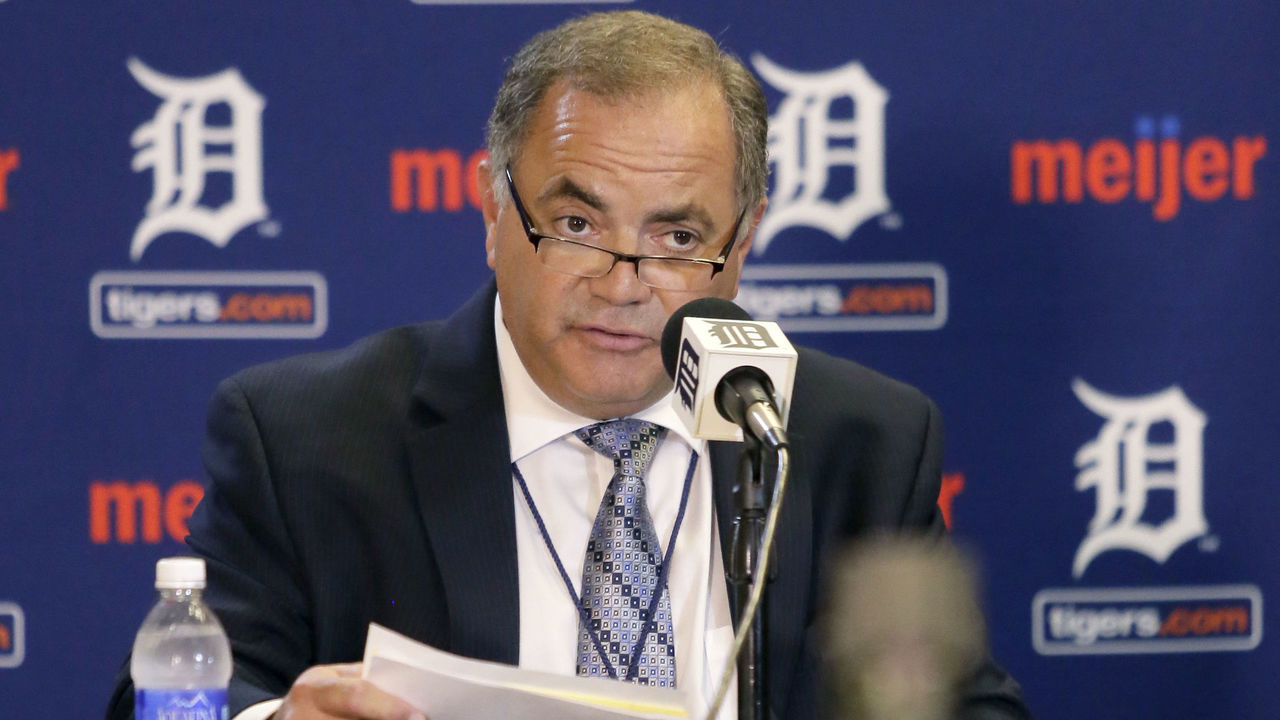 Executive: Al Avila
Title: Executive vice president/general manager
Hired: Aug. 4, 2015
For the majority of Al Avila's tenure as Tigers GM, he's been focused on rebuilding a team that won four straight division titles from 2011-14 but hasn't put up more than 64 victories in the past three seasons.
Some of Avila's free-agent bargains and waiver-wire claims have panned out (Mike Fiers, Brandon Dixon), but the minor-league signing of super-utility player Niko Goodrum and the trade acquisition of Willi Castro are his most notable pickups in recent memory.
The contracts given to Tyson Ross, Jordy Mercer, and Josh Harrison, as well as the return for Nick Castellanos, go down as big misses, although this offseason's free-agent haul of C.J. Cron, Jonathan Schoop, Austin Romine, and Cameron Maybin is intriguing.
The good 👍:
Niko Goodrum signed minor-league deal
Mike Fiers signed one-year, $6M deal
Brandon Dixon claimed off waivers from Reds
Leonys Martin signed one-year, $1.75M deal
Nick Ramirez signed minor-league deal
Louis Coleman signed minor-league deal
Victor Reyes selected from D-Backs in Rule 5 Draft
The bad 👎:
Nick Castellanos traded to Cubs for Alex Lange, Paul Richan
Ian Kinsler traded to Angels for Wilkel Hernandez, Troy Montgomery
Mike Fiers traded to A's for Nolan Blackwood, Logan Shore
Tyson Ross signed one-year, $5.75M deal
Jordy Mercer signed one-year, $5.25M deal
Matt Moore signed one-year, $2.5M deal
Josh Harrison signed one-year, $2M deal
TBD 🤔:
Shane Greene traded to Braves for Travis Demeritte, Joey Wentz
C.J. Cron signed one-year, $6.1M deal
Jonathan Schoop signed one-year, $6.1M deal
Austin Romine signed one-year, $4.1M deal
Cameron Maybin signed one-year, $1.5M deal
Ivan Nova signed one-year, $1.5M deal
Willi Castro acquired from Indians for Leonys Martin, Kyle Dowdy
Grade: D
Kansas City Royals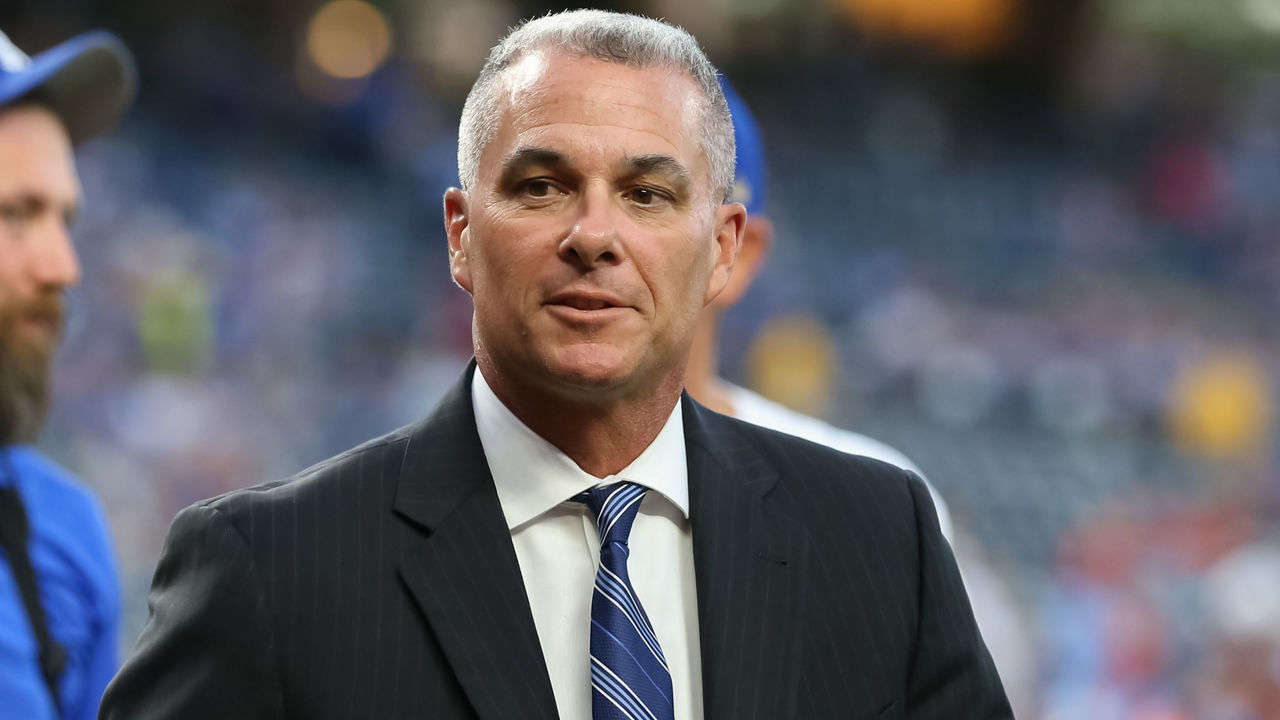 Executive: Dayton Moore
Title: Senior VP/general manager
Hired: June 8, 2006
Since winning the 2015 World Series, it's been downhill for the Royals, who are now rebuilding.
Among the best of Dayton Moore's recent transactions are the team-friendly Whit Merrifield extension and negotiating a bargain of a deal with Mike Moustakas in 2018 (though Kansas City eventually traded him to the Brewers for a return that hasn't worked out thus far).
Moore has missed on a lot of his signings - Billy Hamilton, Brad Boxberger, and Chris Owings come to mind - but none of those deals had significant financial implications for a franchise that looks like it's still years away from success.
The good 👍:
Whit Merrifield signed four-year, $16.25M extension
Mike Moustakas signed one-year, $6.5M deal
Jake Diekman signed one-year, $2.75M deal
Homer Bailey signed minor-league deal
Ryan McBroom purchased from Yankees
Mike Montgomery acquired from Cubs for Martin Maldonado
Scott Barlow signed one-year, $650K deal
The bad 👎:
Mike Moustakas traded to Brewers for Brett Phillips, Jorge Lopez
Kelvin Herrera traded to Nationals for Yohanse Morel, Blake Perkins, Kelvin Gutierrez
Billy Hamilton signed one-year, $5.25M deal
Joakim Soria, Scott Alexander, cash traded in three-team deal for Erick Mejia, Trevor Oaks
Jon Jay signed one-year, $3M deal
Homer Bailey traded to A's for Kevin Merrell
Jake Diekman traded to A's for Ismael Aquino, Dairon Blanco
Chris Owings signed one-year, $3M deal
Martin Maldonado signed one-year, $2.5M deal
Alcides Escobar re-signed one-year, $2.5M deal
Brad Boxberger signed one-year, $2.2M deal
Ryan Buchter, Brandon Moss traded to A's for Heath Fillmyer, Jesse Hahn
TBD 🤔:
Alex Gordon re-signed one-year, $4M deal
Maikel Franco signed one-year, $2.95M deal
Greg Holland signed minor-league deal
Trevor Rosenthal signed minor-league deal
Grade: D
Minnesota Twins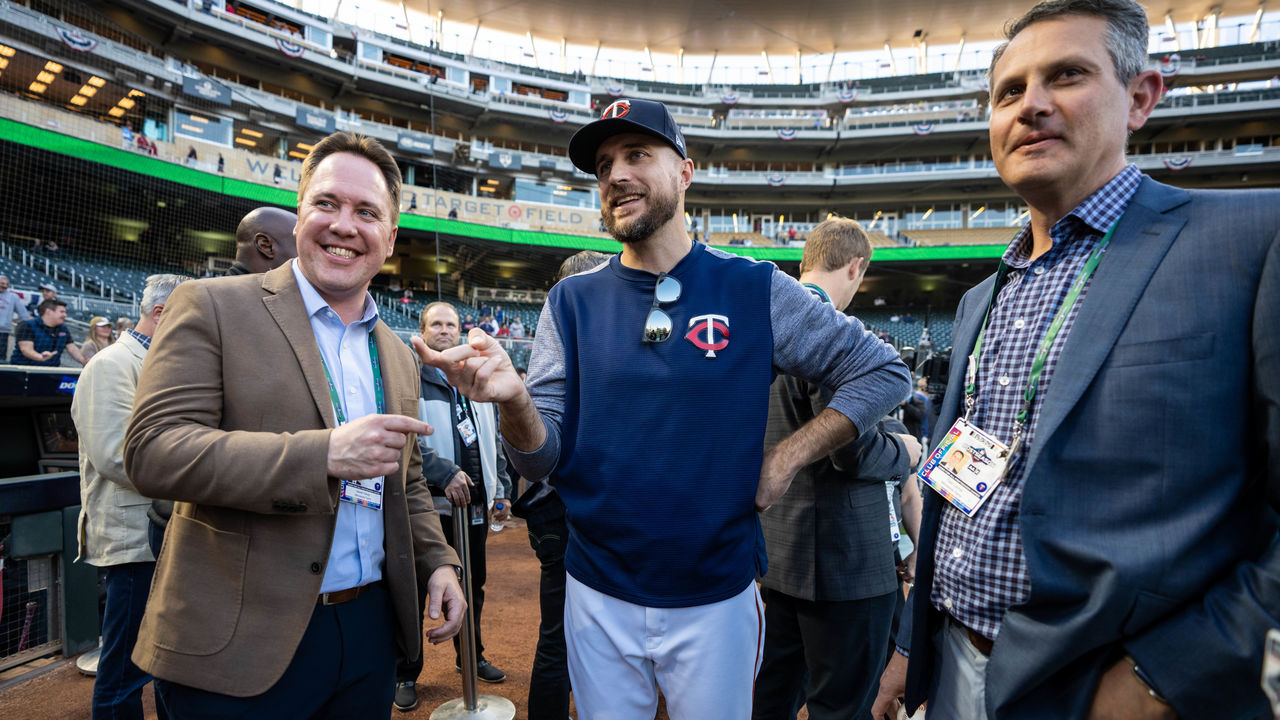 Executive: Derek Falvey, Thad Levine
Title: Chief baseball officer, general manager
Hired: Oct. 3, 2016/Nov. 3, 2016
The first few years of Falvey and Levine's tenures were a roller coaster, but the product they put on the field in 2019 and the roster that's ready to suit up for Minnesota in 2020 give these two a place among the finest executives in the AL Central.
The Nelson Cruz agreement is among their greatest accomplishments, their surprising acquisition of Josh Donaldson this past offseason showed serious moxie, and hiring AL Manager of the Year Rocco Baldelli was brilliant.
The front-office duo also built a formidable pitching staff through free agency and trades, and the Twins didn't spend hundreds of millions of dollars to do it like some of their competitors have.
Yes, Falvey and Levine made mistakes along the way - trading Eduardo Escobar and Ryan Pressly worked out better for the other clubs in the deals - but there's no arguing that the Twins, who won 101 games and have the seventh-ranked farm system in MLB, are set up to succeed now and for years to come.
The good 👍:
Nelson Cruz signed one-year, $14.3M deal
Jake Odorizzi acquired from Rays for Jermaine Palacios
Michael Pineda signed two-year, $10M deal
C.J. Cron selected off waivers from Rays
Sergio Romo, Chris Vallimont, PTBNL acquired from Marlins for Lewin Diaz
Marwin Gonzalez signed two-year, $21M deal
Jonathan Schoop signed one-year, $7.5M deal
Fernando Rodney signed one-year, $4.5M deal
Zach Duke signed one-year, $2.15M deal
Jake Cave acquired from Yankees for Luis Gil
Matt Magill signed minor-league deal
Ryne Harper signed minor-league deal
The bad 👎:
Eduardo Escobar traded to D-Backs for Ernie De La Trinidad, Jhoan Duran, Gabriel Maciel
Brian Dozier traded to Dodgers for Logan Forsythe, Devin Smeltzer, Luke Raley
Ryan Pressly traded to Astros for Gilberto Celestino, Jorge Alcala
Sam Dyson acquired from Giants for Prelander Berroa, Kai-Wei Teng, Jaylin Davis
Addison Reed signed two-year, $16.75M deal
Lance Lynn signed one-year, $12M deal
Logan Morrison signed one-year, $6.75M deal
Martin Perez signed one-year, $3.5M deal
Blake Parker signed one-year, $1.8M deal
Nick Anderson traded to Marlins for Brian Schales
TBD 🤔:
Josh Donaldson signed four-year, $92M deal
Kenta Maeda, Jair Camargo, cash acquired from Dodgers for Brusdar Graterol, Luke Raley
Jake Odorizzi re-signed one-year, $17.8M deal
Michael Pineda re-signed two-year, $20M deal
Homer Bailey signed one-year, $7M deal
Sergio Romo re-signed one-year, $5M deal
Alex Avila signed one-year, $4.25M deal
Rich Hill signed one-year, $3M deal
Tyler Clippard signed one-year, $2.75M deal
Phil Hughes, cash, draft pick traded to Padres for Janigson Villalobos
Grade: A-