With the 2020 season on pause, theScore's MLB editors graded each team's front office by the moves made since Nov. 1, 2017. For executives hired following that date, only the moves they made after taking over were graded. Grades are relative to what the team is trying to accomplish, and only the most notable transactions were considered. We start with the American League East:
AL: East I CENTRAL I WEST
NL: EAST I CENTRAL I WEST
Baltimore Orioles
Executive: Mike Elias
Title: General manager
Hired: Nov. 16, 2018
The Orioles hired Elias from the Astros following the 2018 season after losing a franchise-worst 115 games. With Manny Machado already shipped off months earlier, Elias didn't inherit any attractive trade chips. But he was given the luxury of holding the No. 1 overall pick in 2019, which the GM used on Adley Rutschman.
Elias has since moved out the bulk of the club's tradable veterans while trying to land some future lottery tickets, and he's done well at playing the waiver game. The Orioles' rebuild is a major undertaking, and Elias is making the necessary moves so far. The one misstep was trading Mike Yastrzemski, though Elias can be forgiven for not expecting a breakout year from a 28-year-old career minor leaguer.
The good 👍:
Hanser Alberto claimed off waivers from Giants
Asher Wojciechowski purchased from Indians
Rio Ruiz claimed off waivers from Braves
Pedro Severino claimed off waivers from Nationals
Jose Iglesias signed one-year, $2.5M deal
Dwight Smith Jr. acquired from Blue Jays for slot money
The bad 👎:
Mike Yastrzemski traded to Giants for Tyler Herb
TBD 🤔:
Andrew Cashner traded to Red Sox for Elio Prado, Noelberth Romero
Jonathan Villar traded to Marlins for Easton Lucas
Dylan Bundy traded to Angels for Kyle Bradish, Kyle Brnovich, Isaac Mattson, Zach Peek
Hector Velazquez selected off waivers from Red Sox
Grade: B-
Boston Red Sox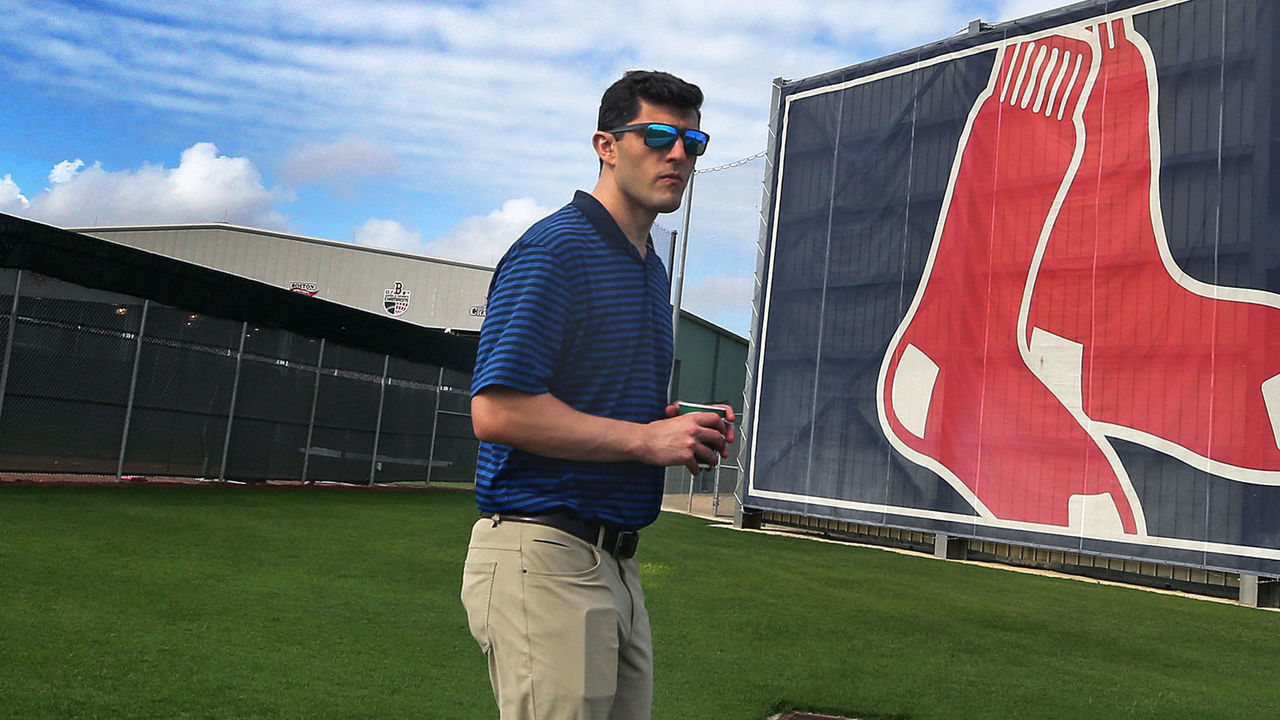 Executive: Chaim Bloom
Title: Chief baseball officer
Hired: Oct. 25, 2019
Bloom couldn't have anticipated the disaster he was walking into when he took the job seven months ago. Boston is in a major transition just two years removed from winning the World Series, and the team is attempting to thread the needle, trying to contend still without needing to fully rebuild.
Time will tell how good Jeter Downs, Connor Wong, and Alex Verdugo end up being, but attaching a large chunk of David Price's contract to Mookie Betts in a trade with the Dodgers is a major win. Bloom ended up making the best of the bad situation he inherited, with ownership wanting to cut payroll. The biggest knock - other than trading one of the best players in franchise history - is the timing, as there was little available on the free-agent market after the Price-Betts deal in February. The season being delayed provides a bit of a silver lining for Bloom though. A justifiable grade won't come until the executive can fully construct the roster he wants, but Bloom has done well considering the circumstances.
The good 👍:
Kevin Pillar signed one-year, $4.25M deal
Jose Peraza signed one-year, $3M deal
Mitch Moreland signed one-year, $3M deal
Sandy Leon traded to Indians for Adenys Bautista
Kevin Plawecki signed one-year, $900K deal
Jonathan Lucroy signed minor-league deal
The bad 👎:
Martin Perez signed one-year, $6M deal
TBD 🤔:
Mookie Betts, David Price traded to Dodgers for Jeter Downs, Connor Wong, Alex Verdugo
Angeudis Santos traded to Marlins for Austin Brice
Grade: B
New York Yankees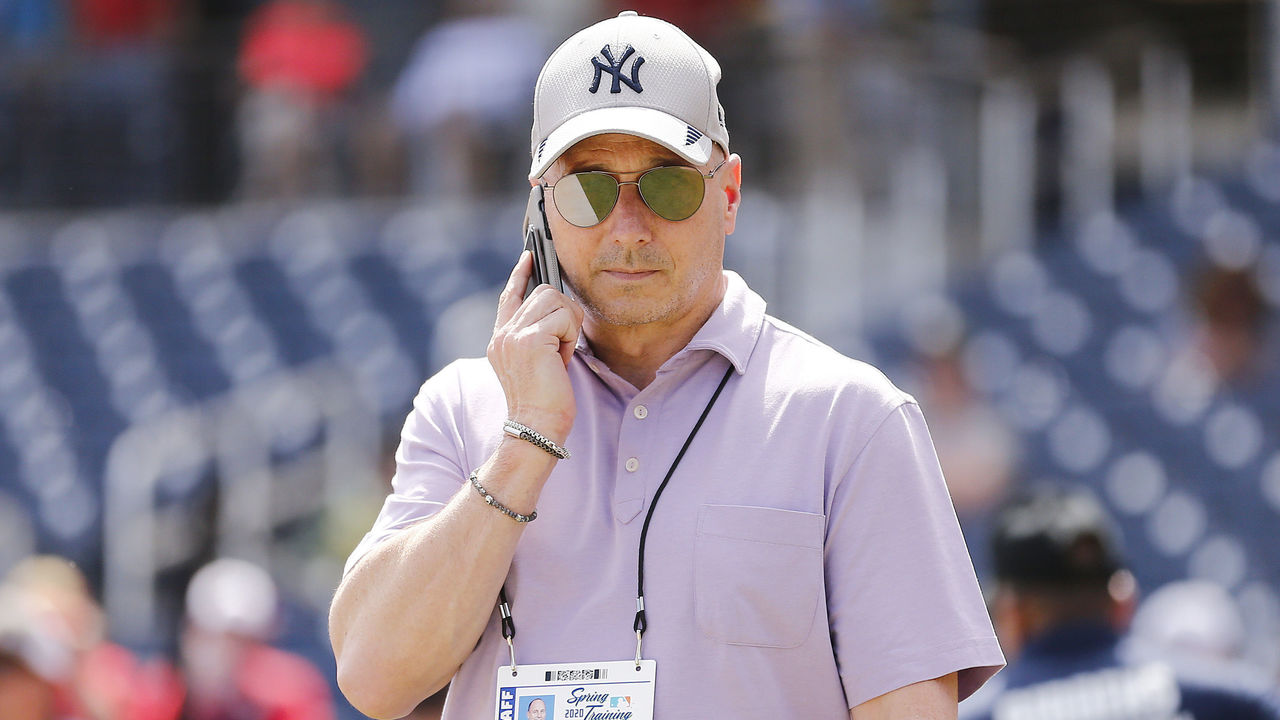 Executive: Brian Cashman
Title: General manager
Hired: February 1998
Cashman sometimes doesn't get the appropriate credit while often operating with the luxury of an expansive payroll, but he's really shown his talent over the last two years. His ability to acquire key veterans in Britton, Paxton, Happ, Encarnacion, and McCutchen without surrendering any pieces of consequence deserves praise. But Cashman's recognition of talent that other organizations have overlooked has really made him stand out. Urshela, Voit, and Tauchman are all worthy of everyday playing time on a competitive Yankees team after becoming afterthoughts elsewhere.
Cashman's work on the free-agent market should also be applauded, especially LeMahieu's contract, which made him one of the best recent signings in the majors. We'll have to see how Cashman's two biggest expenditures in Cole and Stanton turn out, though the latter isn't off to a great start in the Bronx.
The good 👍:
DJ LeMahieu signed two-year, $24M deal
Zack Britton acquired from Orioles for Cody Carroll, Josh Rogers, Dillon Tate
James Paxton acquired from Mariners for Justus Sheffield, Dom Thompson-Williams, Erik Swanson
J.A. Happ acquired from Blue Jays for Brandon Drury, Billy McKinney
Gio Urshela acquired from Blue Jays for cash
Adam Ottavino signed three-year, $27M deal
Edwin Encarnacion acquired from Mariners for Juan Then
Chase Headley, Bryan Mitchell traded to Padres for Jabari Blash
Luke Voit acquired from Cardinals for Giovanny Gallegos, Chasen Shreve
Lance Lynn acquired from Twins for Tyler Austin, Luis Rijo
Andrew McCutchen acquired from Giants for Juan De Paula, Abiatal Avelino
Mike Tauchman acquired from Rockies for Phillip Diehl
Cameron Maybin acquired from Indians for cash
The bad 👎:
Sonny Gray traded to Reds in three-team deal for Josh Stowers, TJ Sikkema
Caleb Smith, Garrett Cooper traded to Marlins for Mike King, slot money
TBD 🤔:
Gerrit Cole signed nine-year, $324M deal
Giancarlo Stanton acquired from Marlins for Starlin Castro, Jose Devers, Jorge Guzman
Grade: A
Tampa Bay Rays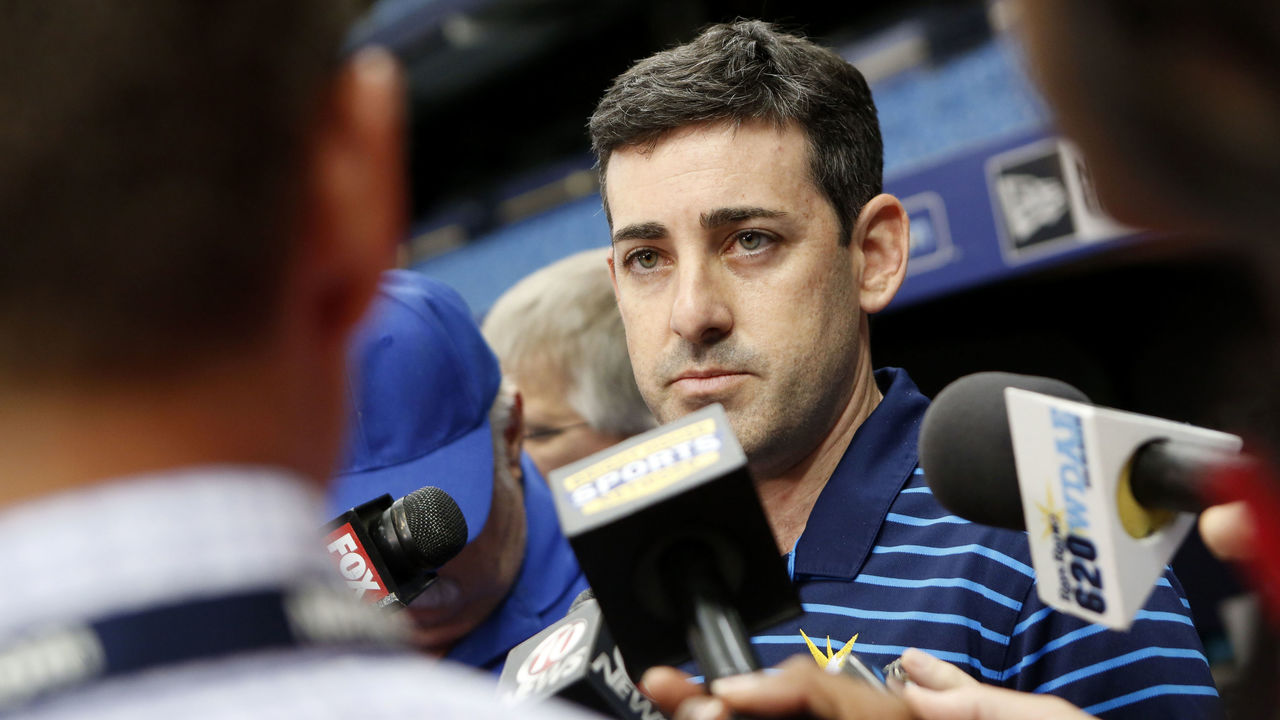 Executives: Matthew Silverman, Erik Neander
Title: President of baseball operations, general manager
Hired: 2014 and 2016
What Silverman and Neander have done with such limited payroll is pretty remarkable. The pair have spent the last two years heavily tinkering with the Rays' roster, with no player untouchable. Acquiring Meadows, Glasnow, and Baz for Archer could go down as one of the all-time heists, but Tampa has also excelled while identifying lesser-known talent outside the organization, and maximizing the potential of players like Pagan, Anderson, and d'Arnaud.
If there's one knock on the executive duo, it's their seemingly callous way of making anyone on the club available. Legacy doesn't really seem to matter, though blame for that could be better directed at ownership. Quality players like Odorizzi, Dickerson, and Colome were jettisoned for cheaper alternatives. While it's tough to know who's going to be on the team from year-to-year, Silverman and Neander have proven they'll do anything to improve the Rays, no matter how small the transaction might seem.
The good 👍:
Tyler Glasnow, Austin Meadows, Shane Baz acquired from Pirates for Chris Archer
Tommy Pham acquired from Cardinals for Roel Ramirez, Genesis Cabrera, Justin Williams
Evan Longoria traded to Giants for Denard Span, Christian Arroyo, Matt Krook, Stephen Woods
Charlie Morton signed two-year, $30M deal
Avisail Garcia signed one-year, $3.5M deal
Sergio Romo signed one-year, $2.5M deal
Nick Anderson, Trevor Richards acquired from Marlins for Ryne Stanek, Jesus Sanchez
Emilio Pagan, Rollie Lacy acquired in three-team trade for Yoel Espinal, Kyle Bird, Brock Burke
C.J. Cron acquired from Angels for Luis Rengifo
Ji-Man Choi acquired from Brewers for Brad Miller
Jalen Beeks acquired from Red Sox for Nathan Eovaldi
Travis d'Arnaud acquired from Dodgers for cash
Jesus Aguilar acquired from Brewers for Jake Faria
Joey Wendle acquired from A's for Jonah Heim
The bad 👎:
Jake Odorizzi traded to Twins for Jermaine Palacios
Corey Dickerson traded to Pirates for Tristan Gray, Daniel Hudson
Alex Colome, Denard Span traded to Mariners for Tommy Romero, Andrew Moore
Mallex Smith, Jake Fraley traded to Mariners for Mike Zunino, Guillermo Heredia, Michael Plassmeyer
TBD 🤔:
Tommy Pham, Jake Cronenworth traded to Padres for Hunter Renfroe, Xavier Edwards, Esteban Quiroz
Matthew Liberatore, Edgardo Rodriguez traded to Cardinals for Jose Martinez, Randy Arozarena
Emilio Pagan traded to Padres for Manuel Margot, Logan Driscoll
Steven Souza Jr. traded to D-Backs in three-team deal for Colin Poche, Nick Solak, Anthony Banda, Sam McWilliams
Grade: A
Toronto Blue Jays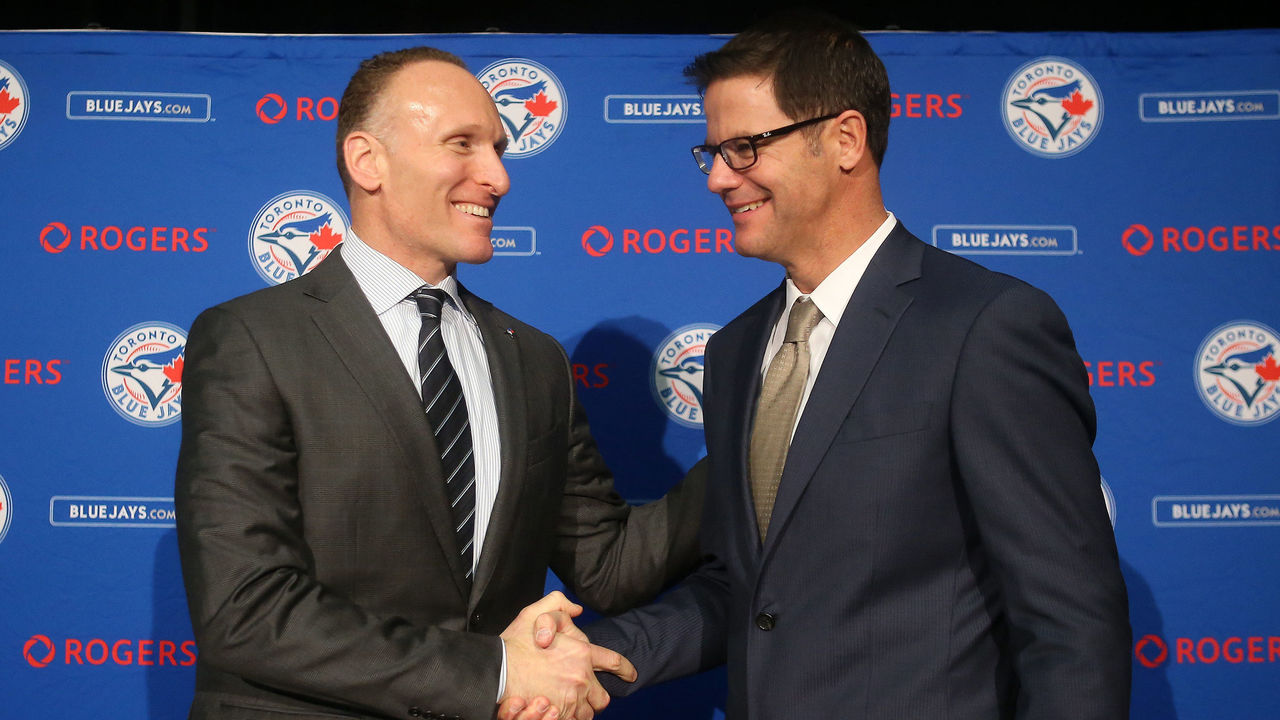 Executives: Mark Shapiro, Ross Atkins
Title: President of baseball operations, general manager
Hired: Oct. 31, 2015, and Dec. 3, 2015
Shapiro and Atkins have received mixed reviews since taking over in Toronto, and while some of the criticism is justified, they deserve credit for developing a long-term vision and sticking to it. One of their strengths has been identifying which veterans to sign on short-term deals, and later trading them away for future assets. They've hit on Sogard, Hudson, Phelps, and Granderson, and while the returns might not end up being spectacular, getting something from nothing is how a team can accelerate a rebuild.
However, there have been some misses on the trade market involving veteran players the duo inherited. The entire handling of Donaldson, and the resulting trade, was a disaster. The return for Happ was also a major miss. Martin, Morales, and Pillar ended up being sunk costs moved on only to create playing time for younger players.
Meanwhile, the return for Osuna, who the league suspended, was an excellent piece of business, with the organization taking a commendable stance. The return for Stroman was heavily criticized initially, but that has since softened.
Overall, it appears the Jays' rebuild is nearly over. Shapiro and Atkins have not only acquired serious young talent through the draft, but they also possess an enormous amount of payroll flexibility moving forward. What they do in the next few years will decide their legacy in Toronto.
The good 👍:
Randal Grichuk acquired from Cardinals for Dominic Leone, Conner Greene
Ken Giles, David Paulino, Hector Perez acquired from Astros for Roberto Osuna
Jacob Waguespack acquired from Phillies for Aaron Loup
Curtis Granderson signed one-year, $5M deal
Seunghwan Oh signed one-year, $1.75M deal
Tyler Clippard signed minor-league deal
Trent Thornton acquired from Astros for Aledmys Diaz
Eric Sogard signed minor-league deal
Matt Shoemaker signed one-year, $3.5M deal
Freddy Galvis signed one-year, $4M deal
Daniel Hudson signed one-year, $1.5M deal
David Phelps traded to Cubs for Tom Hatch
Aledmys Diaz acquired from Cardinals for J.B. Woodman
Steve Pearce traded to Red Sox for Santiago Espinal
Eric Sogard traded to Rays for Curtis Taylor, Edisson Gonzalez
Daniel Hudson traded to Nationals for Kyle Johnston
The bad 👎:
Jaime Garcia signed one-year, $8M deal
Gio Urshela traded to Yankees for cash
Josh Donaldson traded to Indians for Julian Merryweather
Randal Grichuk signs five-year, $52M extension
Clay Buchholz signed one-year, $3M deal
Dwight Smith Jr. traded to Orioles for slot money
J.A. Happ traded to Yankees for Brandon Drury, Billy McKinney
Russell Martin traded to Dodgers for Ronny Brito, Andrew Sopko
Kendrys Morales traded to Athletics for Jesus Lopez
Kevin Pillar traded to Giants for Juan De Paula, Alen Hanson, Derek Law
TBD 🤔:
Marcus Stroman traded to Mets for Simeon Woods Richardson, Anthony Kay
Aaron Sanchez, Joe Biagini, Cal Stevenson traded to Astros for Derek Fisher
Tanner Roark signed two-year, $24M deal
Hyun-Jin Ryu signed four-year, $80M deal
Travis Shaw signed one-year, $4M deal
Grade: B