NHL Watchability Rankings: The top 16
Michael Martin / National Hockey League / Getty
If NHL teams made the Stanley Cup Playoffs based on watchability, the results might be very different. They don't, of course, but that doesn't mean we can't explore which clubs are primed to draw the most attention this season.
Unlike typical power rankings, these focus on just that: How tantalizing are these teams, regardless of how good they'll be?
On Tuesday, we examined the bottom 16 clubs in terms of entertainment value. Now, we're into the top half of the league. Here's our list of the 16 most watchable NHL squads in 2022-23:
16. Los Angeles Kings
The Kings very nearly made it to the second round of the playoffs last season, and for good reason: They were one of the top possession teams in the league. Los Angeles has a mix of proven veterans and up-and-coming talent such as Quinton Byfield, Arthur Kaliyev, Gabriel Vilardi, and Sean Durzi. Trading for Kevin Fiala gives fans another reason to check them out.
15. Columbus Blue Jackets
A single offseason move - the most shocking of the summer - pushed the Blue Jackets into the top 16. Johnny Gaudreau's arrival as a free agent makes Columbus much more interesting, and even out-of-market fans (outside of Calgary) are itching to see the ex-Flames star on a line with Patrik Laine. The Blue Jackets still have flaws, but their two game-changers will get people watching.
14. Ottawa Senators
The "Summer of Pierre" turned a promising Senators squad into what should be a legitimately exciting team. Alex DeBrincat, Claude Giroux, and Cam Talbot (when he returns from injury) will help Ottawa win games. Making the playoffs is still a long shot in Canada's capital, but adding those established veterans to complement a young core led by Brady Tkachuk makes the Senators even more eye-grabbing than they were before.
13. Washington Capitals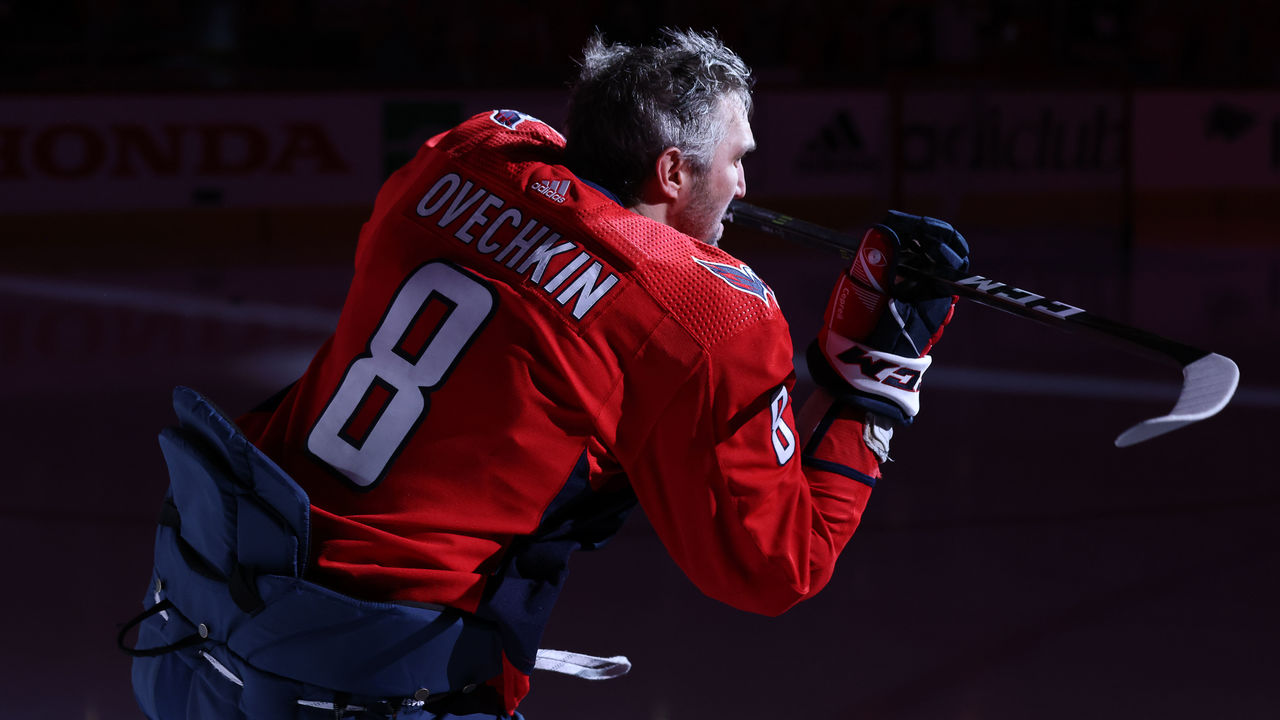 The Capitals will be missing noted pest Tom Wilson for at least the first two months of the campaign. Nicklas Backstrom might miss the entire campaign, too. But people watch Capitals games to see Alex Ovechkin, who amassed 50 goals over 77 games last season. The 37-year-old should keep filling the net in 2022-23, even if he doesn't match that rate. That makes Washington watchable as usual, though perhaps not as much as in years past.
12. Boston Bruins
It's hard to rank the Bruins higher on this list because Brad Marchand and Charlie McAvoy are both expected to miss the first two months of the season. Patrice Bergeron and David Pastrnak always make Boston a worthwhile watch, but now Taylor Hall is week-to-week, too. The Bruins were the NHL's best possession team in 2021-22, but a banged-up roster and new head coach don't bode particularly well for a continuation of that trend.
11. Pittsburgh Penguins
The aging of the Penguins' core is unavoidable, but they managed to keep it intact this offseason. Sidney Crosby can still dazzle with the occasional jaw-dropping play, and while injuries are always a concern for Evgeni Malkin, he continues to make a significant impact when healthy. The window is closing in Pittsburgh, but this team hasn't yet lost most of its appeal.
10. Vegas Golden Knights
The Golden Knights aren't as fun as they used to be, but there's still plenty to like about this team. A full season of a healthy Jack Eichel is something to look forward to - if they get it, that is. But Vegas' goaltending is suspect following Robin Lehner's injury, and the club had to trade one of its top scorers in Max Pacioretty to get under the salary cap. Though Mark Stone, Shea Theodore, and Alex Pietrangelo are still great, the Golden Knights have lost some of their shine. At least they'll still have over-the-top pregame theatrics.
9. St. Louis Blues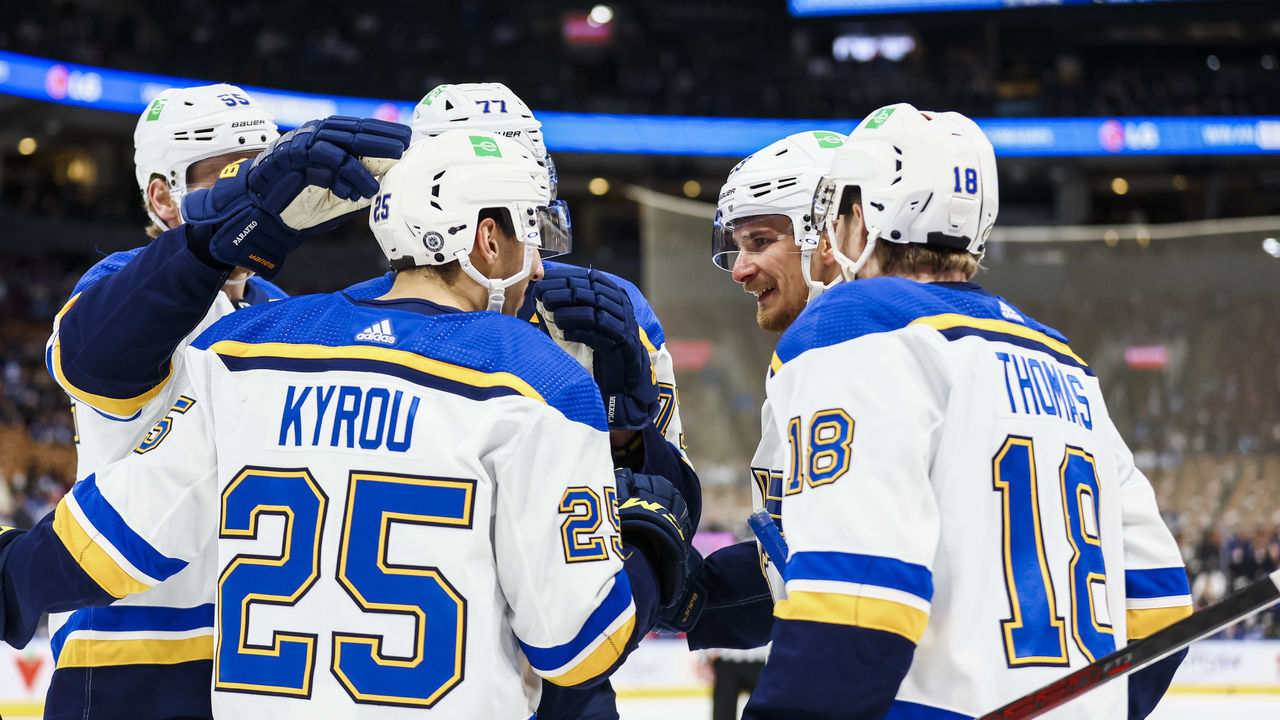 The Blues are often more watchable than they appear. Only the Panthers and Maple Leafs scored more goals per game than St. Louis last season, and only Toronto had a better power play league-wide (by a mere 0.3%). Jordan Kyrou and Robert Thomas have joined Vladimir Tarasenko and Ryan O'Reilly as Blues players who demand attention whenever they're on the ice.
8. New York Rangers
The Rangers will be hard-pressed to duplicate their 2021-22 run to the Eastern Conference Final, but they should still be an entertaining team. Artemi Panarin, Mika Zibanejad, Chris Kreider, Adam Fox, and several youngsters will move the needle, as will Igor Shesterkin's brilliance in goal. New York will be enjoyable to watch even if it endures some inevitable regression.
7. Florida Panthers
The Panthers landed the ever-compelling Matthew Tkachuk, but losing 115-point star Jonathan Huberdeau and underrated defenseman Mackenzie Weegar made Florida worse. This team still boasts elite two-way dynamo Aleksander Barkov and skilled blue-liner Aaron Ekblad, but it probably won't be as exciting as it was during last year's Presidents' Trophy-winning campaign.
6. Toronto Maple Leafs
The Maple Leafs should continue to provide electric entertainment, with their talented quartet of Auston Matthews, Mitch Marner, John Tavares, and William Nylander regularly featuring on highlight reels. Toronto's goaltending situation could make the team less watchable than in recent years, though - except to fans who relish Toronto's failures.
5. Calgary Flames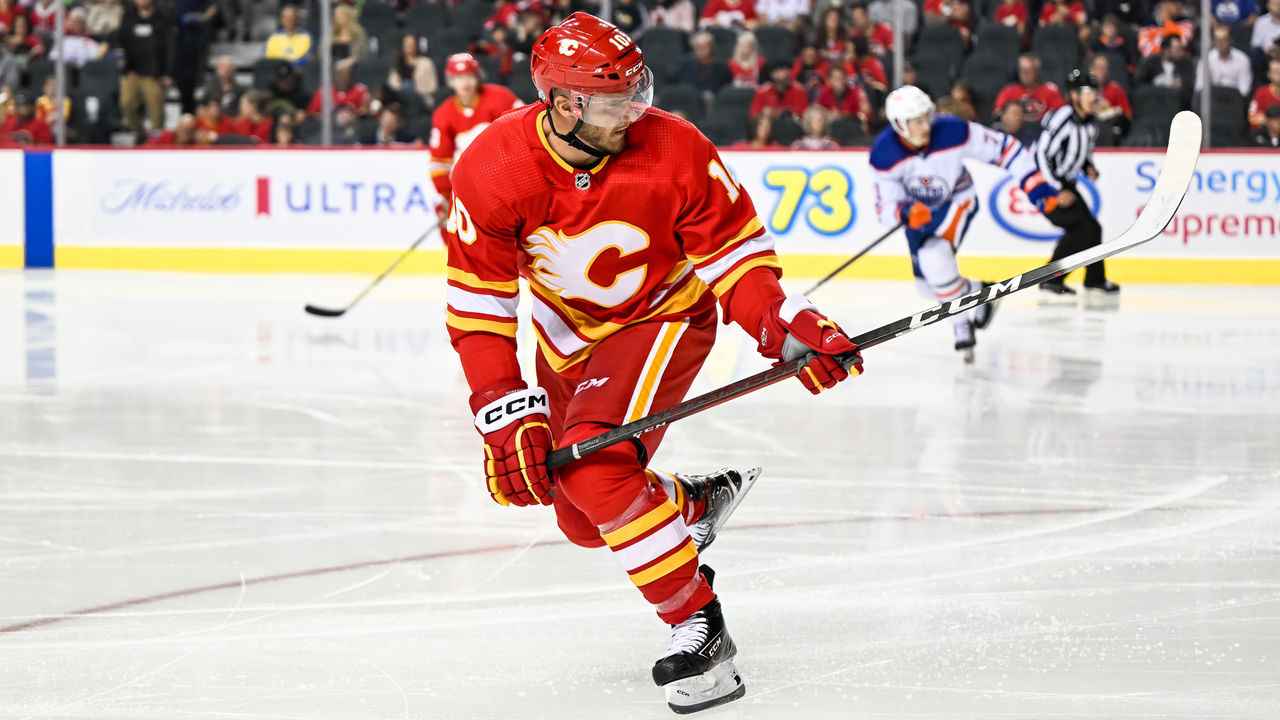 Flames general manager Brad Treliving's wizardry turned what could have been a disastrous offseason into an excellent one under the circumstances. It also cemented Calgary as one of the league's most intriguing teams this season. The Flames' new-look lineup no longer boasts Gaudreau or Matthew Tkachuk, but adding Huberdeau, Weegar, and Nazem Kadri to an otherwise solid squad will ensure Calgary is consistently worth viewing.
4. Carolina Hurricanes
The Hurricanes have been one of the league's most watchable squads for a while now, and the reigning Metropolitan Division champions should be even more compelling this season. Carolina lost some depth players in the summer, but it added Brent Burns and Pacioretty. The latter is likely out until late in the winter, but the "Bunch of Jerks" will still be lots of fun.
3. Tampa Bay Lightning
If not for the Avalanche, the Lightning would have won their third straight Stanley Cup. And if not for both Colorado and the Oilers, the Bolts would clearly be the most watchable team in the NHL. Tampa is loaded with stars, including Nikita Kucherov, Steven Stamkos, Victor Hedman, Brayden Point, and Andrei Vasilevskiy. Fans know they'll probably see something great when they tune in to Lightning games.
2. Edmonton Oilers
Connor McDavid and Leon Draisaitl make Oilers games appointment viewing, and though Edmonton may struggle to prevent goals against, high-event play is just another reason to tune in. Whether or not you're a fan of the team, there's never a dull moment when the Oilers take the ice.
1. Colorado Avalanche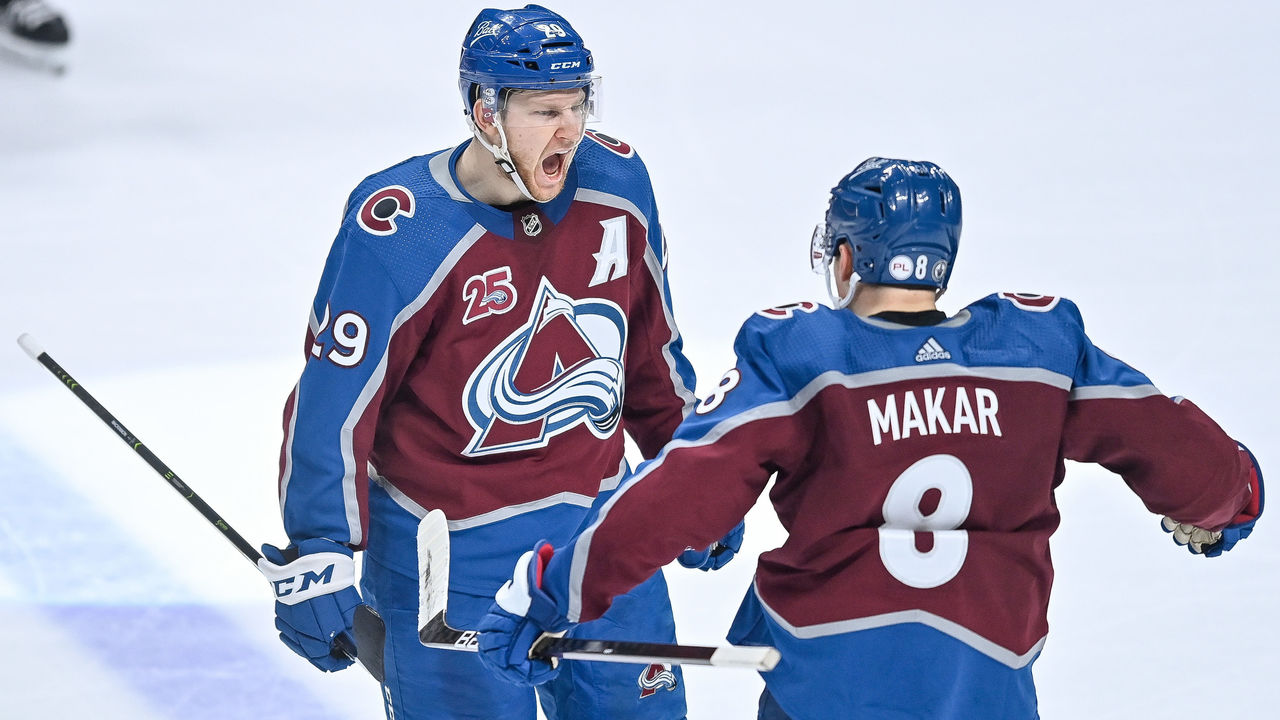 This might seem like a no-brainer, but it's not just that the Avalanche are the defending champions. Nathan MacKinnon and Cale Makar are two of the four best players in the league right now, and that duo alone makes it impossible to ignore Colorado.
In addition to two megastars and a deep supporting cast, the Avalanche's appealing brand of hockey makes this team the league's most watchable club. Despite being hampered by injuries last season, Colorado ranked fourth in goals per game. The team lost its starting goaltender and some key forwards in free agency, but the core is still intact. More than any other squad, this is one you simply can't afford to miss.
Comments
✕
NHL Watchability Rankings: The top 16
  Got something to say? Leave a comment below!