NHL Watchability Rankings: The bottom 16
While it's true that success is a component of watchability, that doesn't mean every competitive NHL team is entertaining. Conversely, some mediocre clubs are far more watchable than they should be. So, with that in mind, we're taking our annual look at which clubs are likely to attract the most - and least - eyeballs.
As a reminder, these aren't typical power rankings that evaluate the relative strength of every squad. The projected performance of each team is a factor, but we're primarily looking at the degree to which casual fans will tune in to catch each club when their favorite's not playing.
We'll reveal the top 16 on Wednesday. For now, here are our 16 least watchable NHL clubs.
32. Arizona Coyotes
It's not a great sign that people are most looking forward to seeing what the atmosphere is like in the Coyotes' converted college arena rather than their actual play on the ice. While the odd new facility might initially be a reason to watch them, it'll likely only be a novelty for the first few games before people get used to it. As for the team, it's pretty clear that most fans won't be clamoring to check out this moribund franchise.
31. Philadelphia Flyers
The Flyers, who weren't good to begin with, had an embarrassing offseason. John Tortorella should provide his typical share of postgame rants as Philadelphia's new head coach, but to paraphrase a certain Philly legend, we're talking about the games. Even Torts would admit nobody tunes in to watch the coach, as expressive as he may be. General manager Chuck Fletcher's team would've been a lot more compelling with Johnny Gaudreau in the fold.
30. Chicago Blackhawks
Patrick Kane is still a superstar, but he's basically the only reason the Blackhawks aren't dead last on this list. Chicago gutted its roster over the summer, trading Alex DeBrincat and Kirby Dach while opting not to re-sign Dylan Strome. Blackhawks captain Jonathan Toews isn't what he once was, and both he and Kane could be gone by the trade deadline. There's not much incentive to watch a club that's so obviously tanking.
29. Seattle Kraken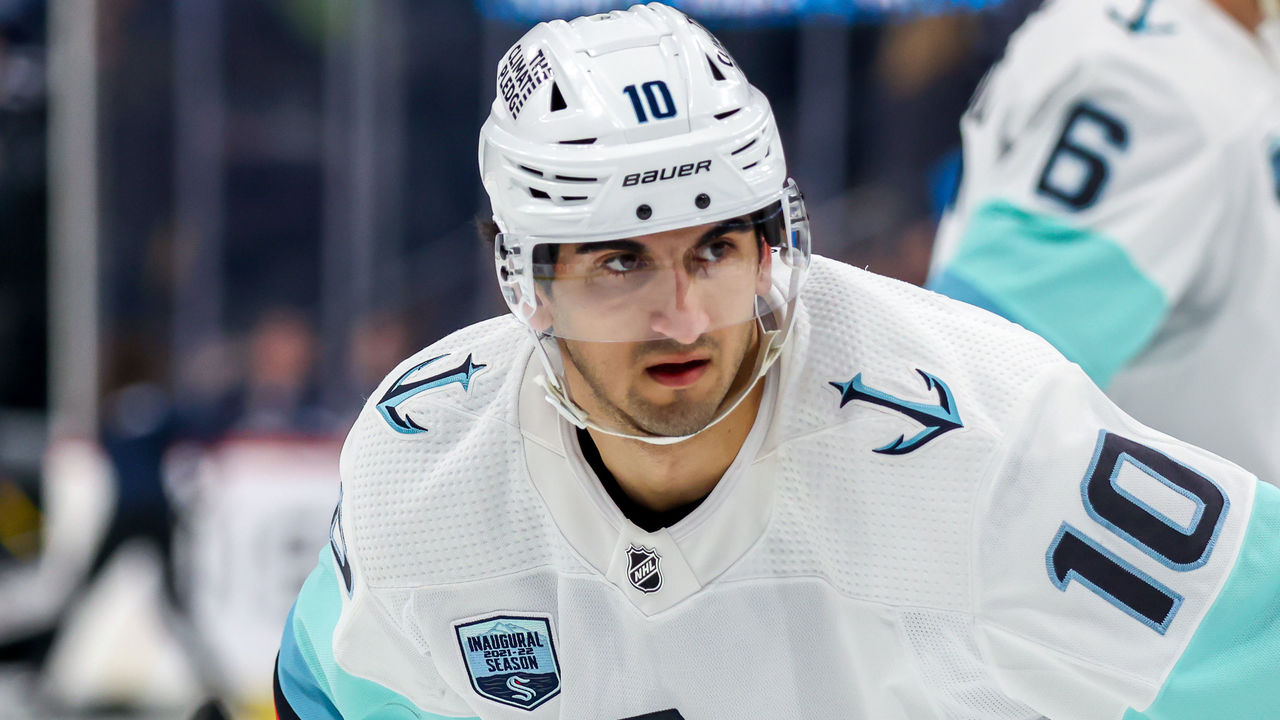 Does the Kraken's bizarre new mascot, Buoy the Troll, make them more or less watchable? Regardless, it'll be interesting to see how Matty Beniers and Shane Wright fare in their first full NHL seasons, assuming the fourth overall pick in this year's draft joins the 2021 second overall selection with the big club. But aside from those two - and Buoy - there isn't a whole lot to be excited about with this squad.
28. San Jose Sharks
It's looking like it'll be another difficult season for the Sharks, which means they probably won't be any more appealing to watch than they were in 2021-22. Timo Meier and Tomas Hertl are undoubtedly talented, and Erik Karlsson proved last season that he's still got game. But Karlsson remains injury-prone, and a team without much else to offer that's destined for the latter half of the standings won't be a big draw.
27. Montreal Canadiens
The rebuilding Canadiens were actually somewhat enjoyable to watch down the stretch last season after Martin St. Louis took over as head coach. Preseason Calder Trophy favorite Cole Caufield turned around what would've been a disappointing rookie year, and new captain Nick Suzuki took a big step forward. Expectations remain low, and it's still all about development. That's why watching the occasional Montreal game won't be a complete waste of time this season.
26. New York Islanders
The Islanders have been one of the NHL's least watchable teams recently even when they've been good. The combination of defense-first play and mediocrity made them even less desirable to watch in 2021-22. They didn't do much to change that for this season, and not even a bounce-back campaign from Mathew Barzal will be enough to captivate out-of-market audiences.
25. New Jersey Devils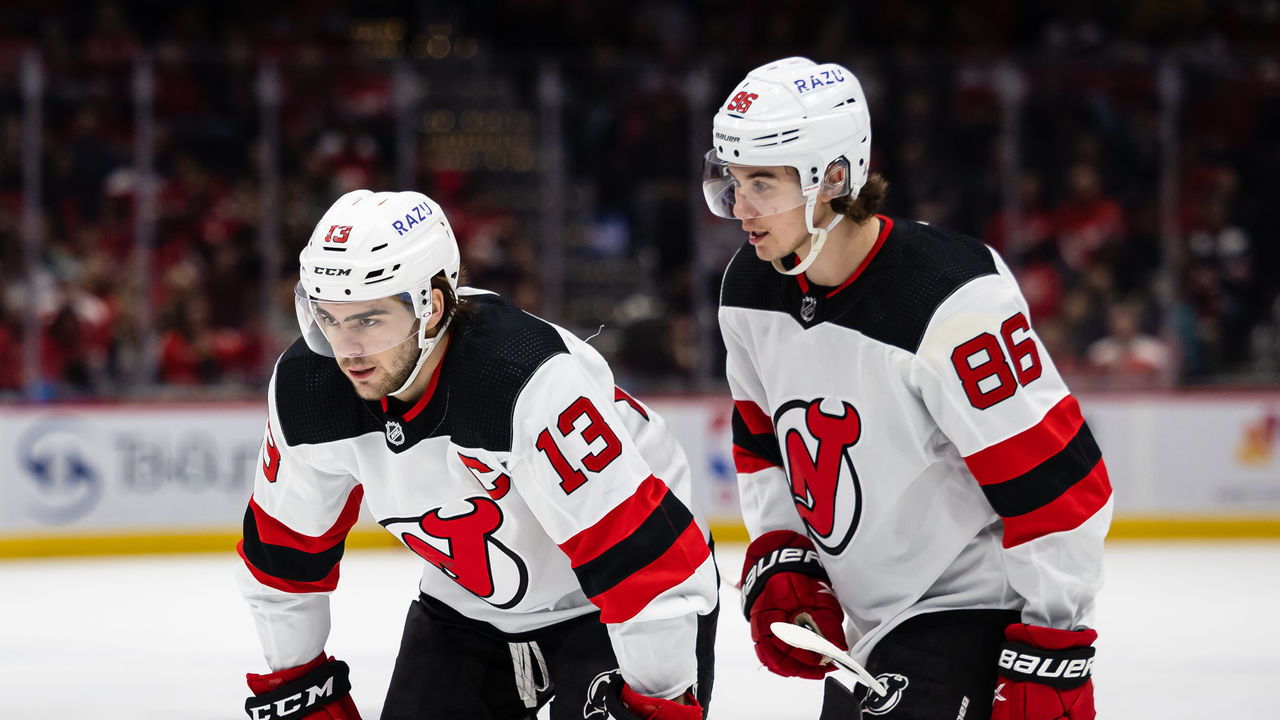 Jack Hughes should continue blossoming into a star after taking a giant step forward last season, but can he and the rest of the Devils' core turn the team into appointment viewing? Hughes, Nico Hischier, Jesper Bratt, and Dawson Mercer make up an encouraging, young group of forwards. However, they're still overmatched in a loaded division. Their predicament's unfortunate, but don't completely ignore them because of it.
24. Buffalo Sabres
The Sabres' burgeoning stable of prospects will inject two more potential phenoms into the mix with Jack Quinn and J.J. Peterka. They're expected to make an impact alongside Calder Trophy favorite Owen Power, Eichel trade acquisition Peyton Krebs, and the "Workhorse from Whitehorse" Dylan Cozens. Plus, the Florida Panthers and Boston Bruins may take steps backward in the Atlantic Division this season. Buffalo probably won't make the playoffs, but the Sabres could make the race interesting.
23. Anaheim Ducks
We'd consider flipping to Ducks games for Trevor Zegras alone, while fellow youngster Jamie Drysdale and rookie Mason McTavish should increase their watchability. But will Anaheim be consistently exciting as a team? Zegras oozes skill, but he can't make viral plays every night. The Ducks' offseason signings will make them a bit better, but this isn't a must-watch club yet.
22. Dallas Stars
The Stars' top line of Jason Robertson, Roope Hintz, and Joe Pavelski is potent. But aside from that trio and the underrated Miro Heiskanen, Dallas doesn't offer viewers a whole lot. Last season, the Stars ranked in the bottom third of the league in goal-scoring and sat in the middle of the pack in goals allowed, which used to be their forte. Assuming Robertson re-signs soon, it'll pretty much be the same team in 2022-23: a good one, but not very intriguing.
21. Nashville Predators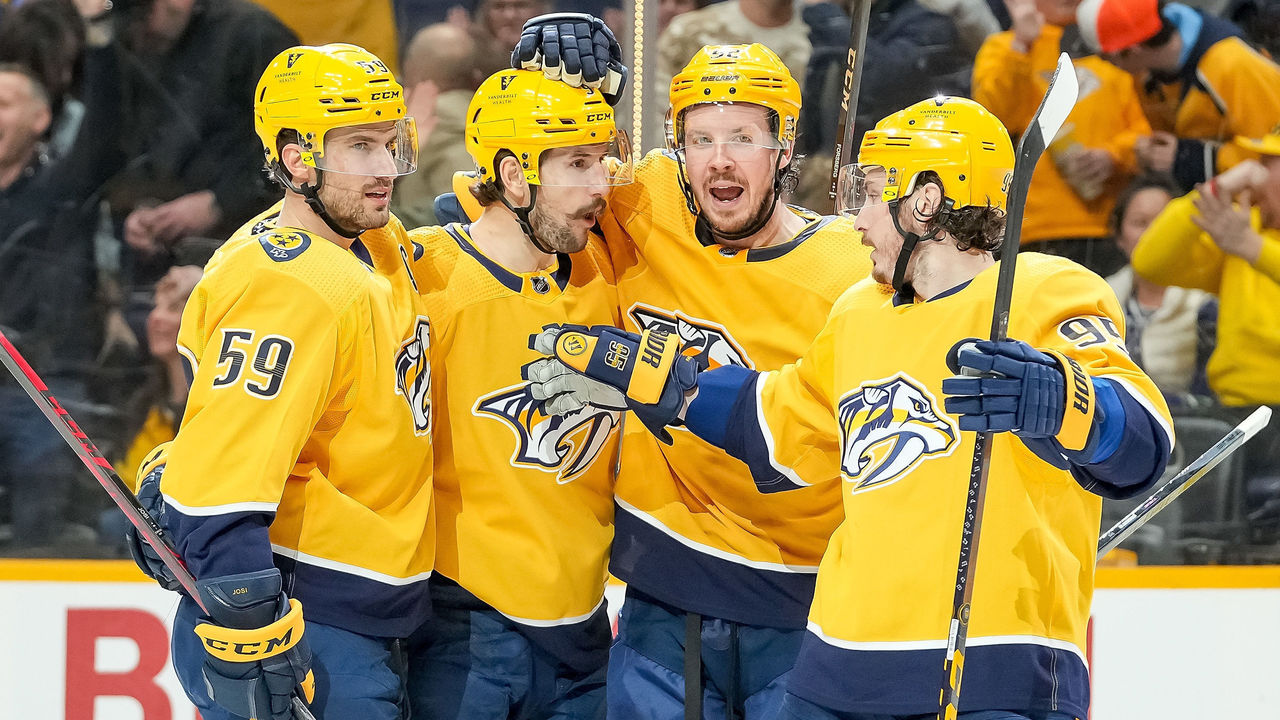 Yes, Roman Josi and Filip Forsberg are certified stars, while Matt Duchene is coming off one of the quietest 43-goal/86-point seasons in recent memory. But even with numerous game-changers, Nashville only ranked 13th in goals per game and 16th in five-on-five expected goals for percentage in 2021-22. The Predators should again be in the mix for a playoff spot, but they just don't scream excitement.
20. Winnipeg Jets
Despite possessing a handful of solid-to-great forwards, the Jets ranked squarely in the middle in goals per game last season. And despite having a capable goaltender, Winnipeg's poor defense caused the club to allow more goals than all but 12 other teams. The now captainless Jets also appear to be an internal mess, which is bound to affect their on-ice watchability.
19. Vancouver Canucks
Bruce Boudreau's transformation of the Canucks made them a lot more watchable. They barely missed the playoffs after digging themselves into a deep hole, but this is a talented squad that'll battle for a postseason berth with a clean slate. Elias Pettersson, Quinn Hughes, Bo Horvat, and KHL import Andrei Kuzmenko could all make appearances on highlight reels, even if the team is inconsistent as a whole.
18. Detroit Red Wings
The Red Wings should be more competitive with newcomers David Perron, Andrew Copp, and Ville Husso. Detroit was already more watchable than the team's record suggested with two blue-chip youngsters in Calder Trophy winner Moritz Seider on defense and forward Lucas Raymond up front. The Wings will be more entertaining this season with the new additions, but they're not quite in the upper echelon of excitement just yet.
17. Minnesota Wild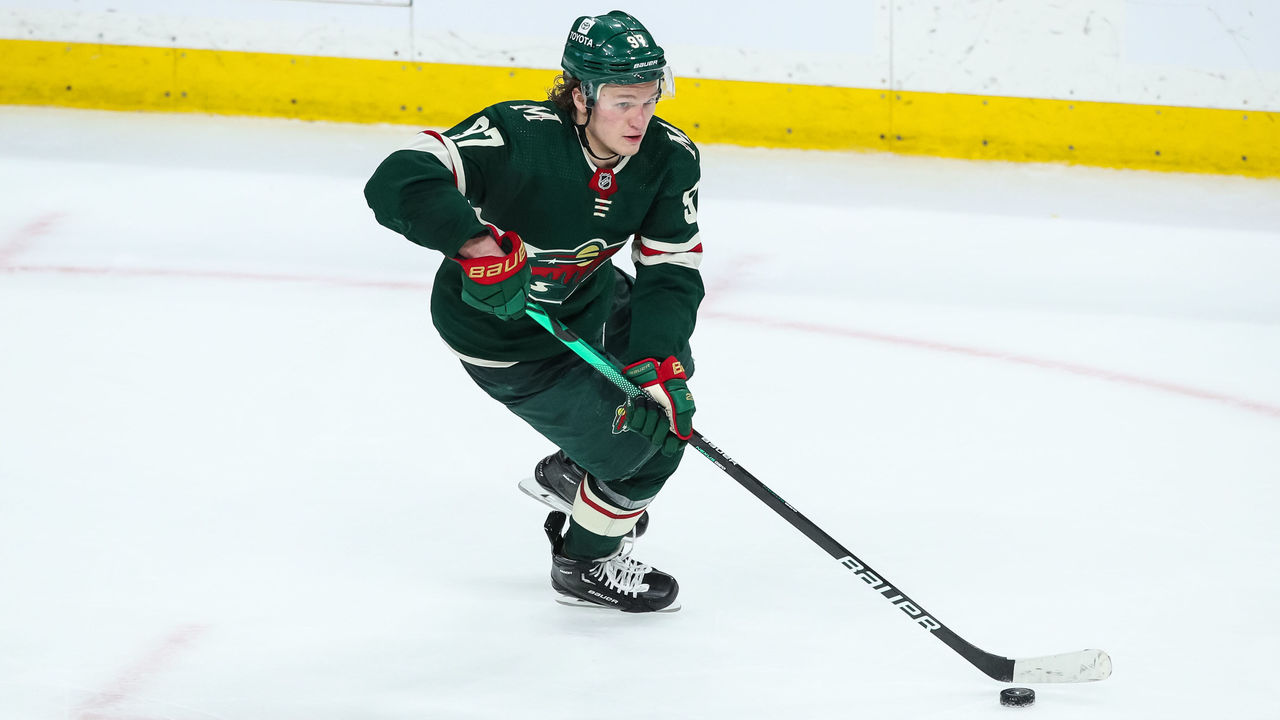 The Wild had one of the league's best records last season before flaming out in the playoffs. Unsurprisingly, they were one of the best clubs in terms of puck possession. Kirill Kaprizov is a major draw, but Minnesota had to trade away its second-best player, Kevin Fiala, in June. The Wild still have talent and some promising young forwards, but the electric Russian winger is pretty much the only reason for out-of-market fans to regularly tune in.
Comments
✕
NHL Watchability Rankings: The bottom 16
  Got something to say? Leave a comment below!