3 teams that should sign an RFA to an offer sheet
Bruce Bennett / Getty Images Sport / Getty
Offer sheets are extremely rare in the NHL.
Aside from the Montreal Canadiens' sad effort to poach Sebastian Aho from the Carolina Hurricanes last offseason, offer sheets have gone unsigned since the Calgary Flames' attempt to lure Ryan O'Reilly away from the Colorado Avalanche in 2013. A proposal hasn't gone unmatched since the Edmonton Oilers landed Dustin Penner from the Anaheim Ducks in 2007.
However, the flat salary cap has left a handful of teams vulnerable to an offer sheet. We examined what makes the Tampa Bay Lightning especially susceptible before free agency began, and that remains true with the club not yet unloading any big contracts to clear room for restricted free agents Anthony Cirelli, Mikhail Sergachev, and Erik Cernak.
Additionally, the New York Islanders are in jeopardy of being unable to match a lucrative offer sheet for RFA Mathew Barzal, despite already trading away Devon Toews.
Before getting to our list of teams best positioned to go RFA hunting, we must keep the offer sheet compensation chart in mind.
Lastly, it's important to note these proposed offer sheets are designed to be generous. There's no point in signing if the team can easily match it or if the contract isn't tantalizing enough for the player to sign it.
Nashville Predators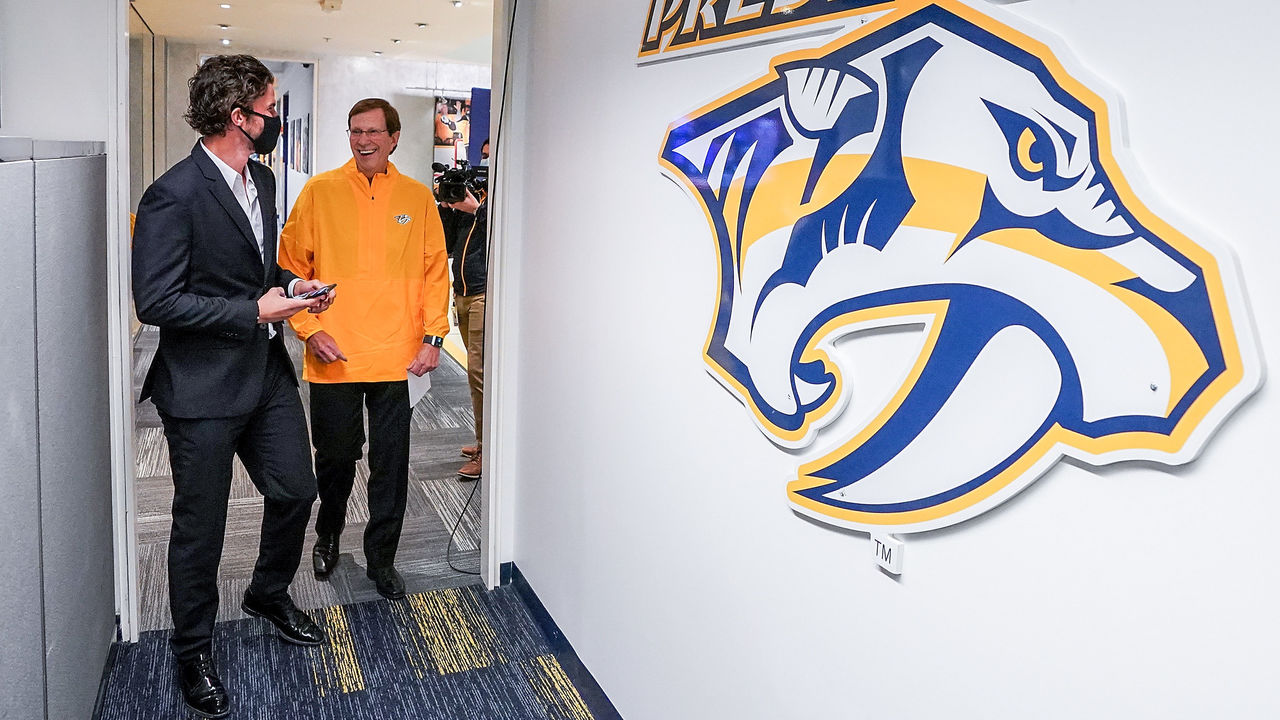 Projected cap space: $12.9M
Unsigned RFAs: Luke Kunin
Logical target: Barzal (5 years, $10.9M AAV)
Predators general manager David Poile has been uncharacteristically quiet this offseason, so it wouldn't be surprising if he had a big move up his sleeve.
Nashville suffered a surprising qualifying-round exit at the hands of the Arizona Coyotes, and Poile vowed to make changes. However, none of his offseason moves have been game-changing. So far the team has lost Mikael Granlund, Craig Smith, Kyle Turris, Nick Bonino, Dan Hamhuis, Yannick Weber, and Matt Irwin while adding Kunin, Nick Cousins, Brad Richardson, Mark Borowiecki, and Matt Benning.
Ponying up for Barzal - and surrendering two first-round picks, a second-round pick, and a third-round pick in our proposed offer - makes plenty of sense for the Preds.
The team is clearly in win-now mode as the backbone of the squad - the defense - nears the end of its prime. Roman Josi and Mattias Ekholm are 30, and Ryan Ellis is 29. Nashville's two highest-paid forwards, Matt Duchene and Ryan Johansen, are 29 and 28, respectively.
Furthermore, Poile himself is the third-oldest GM in the league at 70 years old. He's been running the franchise for its entire existence and has come close to winning a Stanley Cup but still doesn't have a ring to show for it. It makes sense to push all his chips into the middle now.
Barzal could be exactly what the Predators need. They're a strong defensive team with a solid crop of forwards, but they lack a game-breaking talent up front. Barzal, one of the most skilled playmakers in the league, could be the team's missing ingredient.
Meanwhile, the Islanders have just $8.9 million in projected cap space and would be hard-pressed to match an offer sheet with an AAV approaching $11 million, considering Ryan Pulock is also an RFA.
Columbus Blue Jackets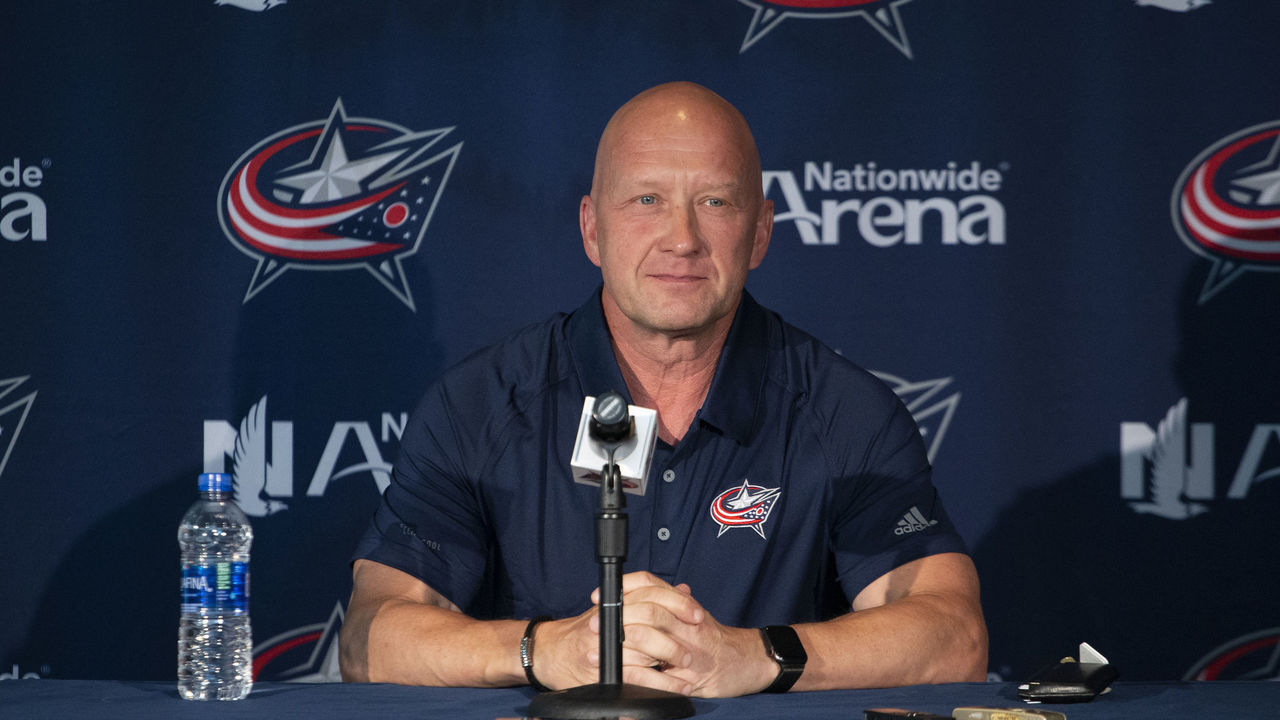 Projected cap space: $12.9M*
Unsigned RFAs: Pierre-Luc Dubois, Vladislav Gavrikov
Logical target: Sergachev (4 years, $6.5M AAV)
Blue Jackets GM Jarmo Kekalainen is arguably the most aggressive and courageous executive in the league.
Kekalainen went all in at the 2019 trade deadline - he kept his own rentals Artemi Panarin and Sergei Bobrovsky, likely knowing they weren't re-signing, then emptied his draft-pick cupboard to add Matt Duchene, Ryan Dzingel, and others.
The executive shocked everybody at the 2016 draft when he passed on higher-rated Jesse Puljujarvi in favor of Pierre-Luc Dubois with the No. 3 pick. He went off the board again at the 2020 draft to select Yegor Chinakov in the first round when some draft pundits didn't even know who he was.
If there's one GM in the league to buck the trend and sign an RFA to a legitimate proposal, it may be Kekalainen. After all, Columbus was reportedly one of the teams to approach Mitch Marner - who turned down two offer sheets, per his agent - last summer.
Now, there are some caveats involved. For one, we've attached an asterisk to the club's cap space because Brandon Dubinsky's playing career may be over. Columbus can create more cap room by placing the injured forward and his $5.85-million cap hit on LTIR.
Secondly, Kekalainen would need to re-sign his own RFAs - specifically Dubois - before he goes around signing offer sheets.
It's also worth noting the Blue Jackets don't have their own second-round pick in 2021, taking them out of the salary range needed to lure Barzal - and likely Cirelli. Segachev makes sense, even though he may not want to leave sunny Tampa Bay for Columbus.
However, he's easily worth giving up a first-round pick and a third-rounder in our proposed offer sheet. Columbus' greater need is an impact forward, but adding Sergachev would give the team one of the best young blue lines in the league, and a long-term replacement for veteran David Savard, who is entering the last year of his deal.
Florida Panthers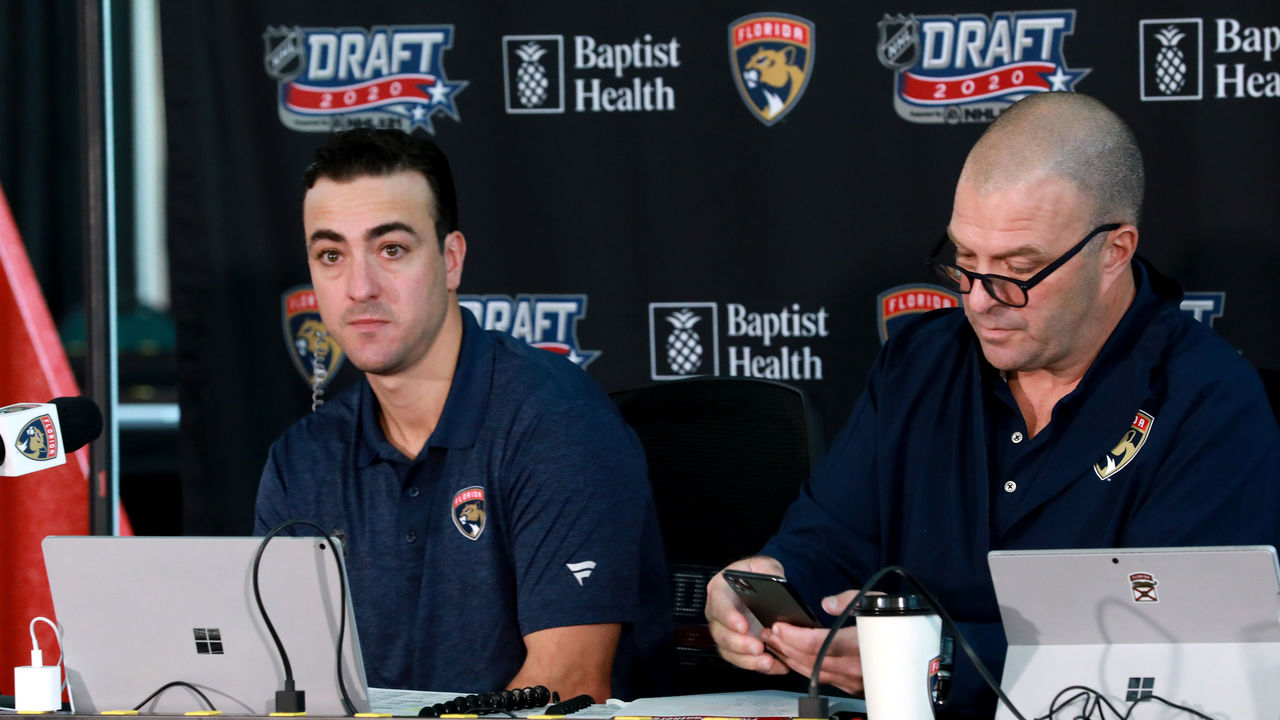 Projected cap space: $11.6M
Unsigned RFAs: MacKenzie Weegar, Aleksi Saarela
Logical target: Cirelli (5 years, $8M AAV)
Bill Zito, a disciple of Kekalainen, has not made any major splashes in his first offseason as the Panthers' GM.
After Zito traded defenseman Mike Matheson to the Pittsburgh Penguins for gritty winger Patric Hornqvist, he added Radko Gudas and former Blue Jacket Markus Nutivaara to shore up his blue line. Up front, the former agent acquired another ex-Jacket in Alexander Wennberg, as well as Vinnie Hinostroza and Carter Verhaeghe. Then the 56-year-old let Mike Hoffman (unsigned), Evgenii Dadonov (Ottawa Senators), and Erik Haula (unsigned) walk in free agency.
Cirelli would fill a huge void down the middle of the ice behind Aleksander Barkov, though. The 23-year-old is already one of the best shutdown centers in the league (finishing fourth in Selke Trophy voting) and Florida must play better defensively in front of Sergei Bobrovsky. The contract - and the compensation (first-, second-, and third-round picks) - is hefty, but Cirelli still has room to grow offensively after playing at a 50-point pace in 2019-20. This deal would also take him through his prime years.
The Lightning, who have under $3 million in cap space, would immediately have to move either Tyler Johnson or Alex Killorn - maybe both - to match. Even if the team was able to pull that off, re-signing Sergachev and Cernak would be highly difficult with Cirelli's $8M cap hit on the books. So this offer sheet could significantly handcuff the defending champs, at the very least.
(Cap source: CapFriendly)
Comments
✕
3 teams that should sign an RFA to an offer sheet
  Got something to say? Leave a comment below!