Cap-strapped Lightning vulnerable to offer sheets for talented RFAs
Bruce Bennett / Getty Images Sport / Getty
The defending Stanley Cup champions find themselves in quite a bind this offseason.
The Tampa Bay Lightning have under $5 million in projected salary-cap space with three key restricted free agents in need of new contracts: Anthony Cirelli, Mikhail Sergachev, and Erik Cernak.
Keeping all three RFAs will be no easy task. Though teams can exceed the cap by 10% in the offseason, general manager Julien BriseBois must shed significant salary before he can hand out contracts to his three important youngsters. If he doesn't lock them into new deals before free agency opens Friday at noon ET, they'll be free to sign offer sheets from cap-rich teams, putting BriseBois in a pickle.
Offer sheets are extremely rare - mainly because it typically takes an absurd proposal to keep an RFA's team from matching. But that's not the case this offseason. Another club could potentially sign Cirelli, Sergachev, or Cernak to a reasonable offer sheet that still leaves BriseBois unable to match.
What will the RFAs cost?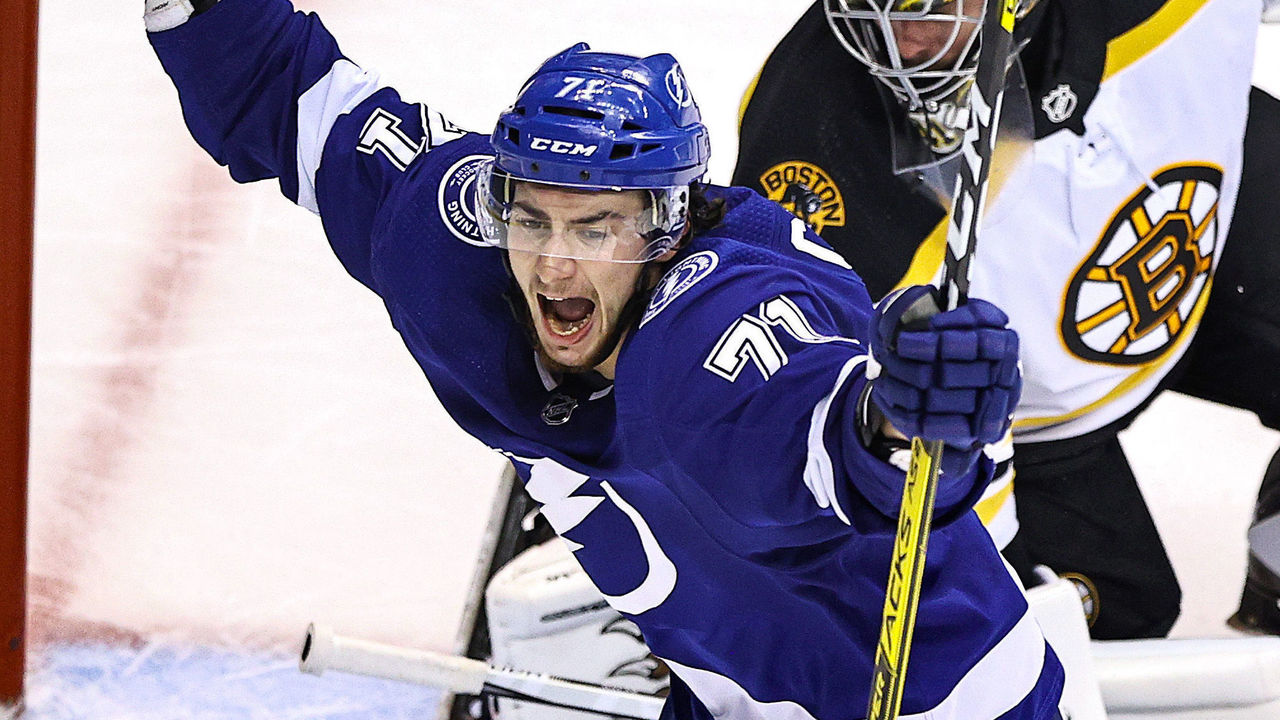 Before we dive into the deals the Lightning's RFAs could command, it's important to keep offer-sheet compensation in mind:
Let's start with Cirelli. Centers are extremely difficult to come by in the NHL. There's none of significance hitting unrestricted free agency this offseason and few available via trade. Cirelli is no ordinary pivot, either. He's one of the best defensive centers in the game - he finished fourth in Selke Trophy voting this past season - and is only 23 years old.
With favorable weather, minimal media attention, and no state income tax, Tampa is arguably the most desirable location for NHL players. But even on a bridge deal, Cirelli would likely cost the Bolts at least $4.5 million per season. He shouldn't approach the $6.75-million average annual value teammate Brayden Point secured last offseason, but he's certainly worth far more than Jakub Vrana's $3.35-million annual cap hit - even after accounting for Tampa's tax advantage.
With an offer sheet, however, it wouldn't be shocking if a center-needy team offered a five-year pact with an AAV of around $8.5 million. Such an offer would cost the submitting club a first-, a second-, and a third-round pick. That may seem pricey now, but as a potential perennial Selke Trophy candidate, Cirelli could easily end up being worth the commitment.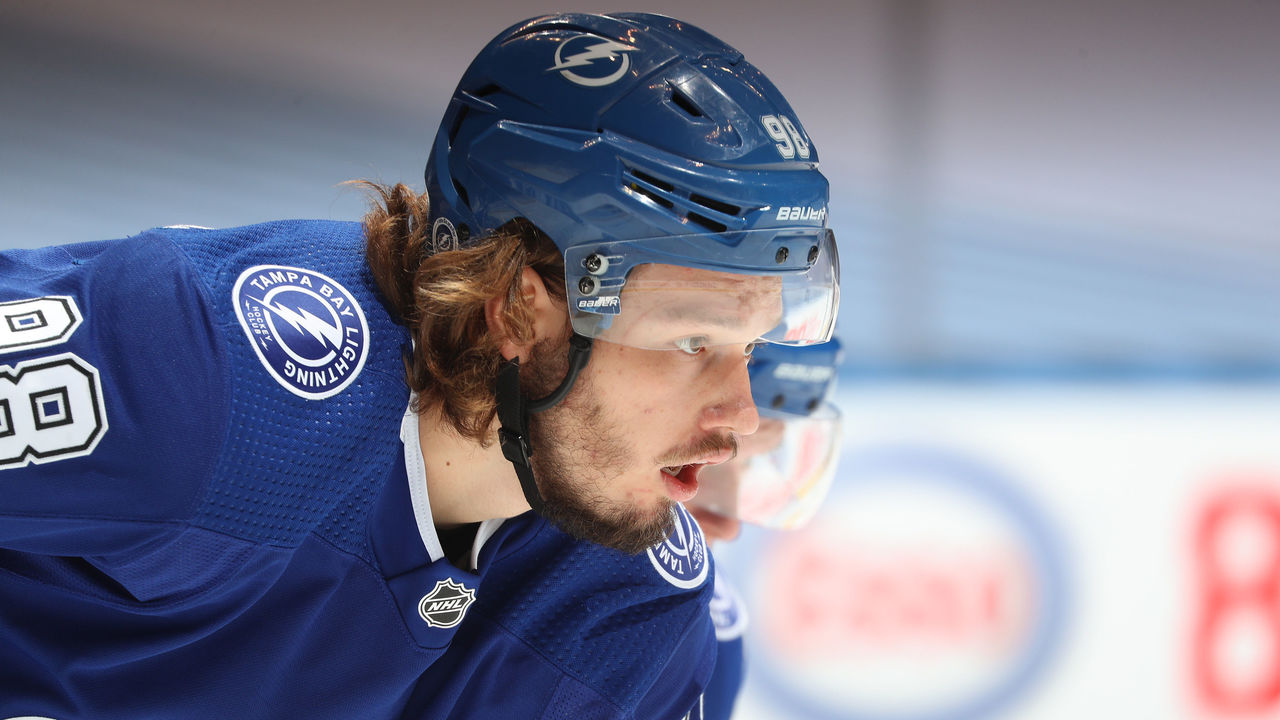 Sergachev has had the luxury of playing behind Victor Hedman and Ryan McDonagh to begin his career, but the former ninth overall pick has flashed potential as a No. 1 blue-liner despite facing softer matchups. A bridge deal would likely cost the Lightning at least $3.5 million per season, appropriately slotting Sergachev somewhere between Charlie McAvoy's $4.9-million cap hit and Brandon Carlo's $2.85-million AAV (both players signed their current deals in 2019).
Considering Sergachev's upside, a five-year contract in the range of $8 million a season is realistic as far as offer sheets go. Like the hypothetical Cirelli offer sheet, that deal would cost the poaching team a first-, a second-, and a third-round pick - and would be next to impossible for the Bolts to match in their current state.
Cernak is clearly not on the same level as Cirelli or Sergachev, but physical right-handed defensemen like him are highly coveted around the league. He would likely only cost around $2 million per season - slightly less than Carlo - for the Lightning to retain on a bridge deal. But another team could value him at a $4.36-million AAV on a five-year offer sheet, which would only cost the suitor a second-round pick. If the Lightning prioritize new deals for Cirelli and Sergachev before turning to Cernak, such a contract could become too rich for Tampa Bay.
Who will be traded to make cap room?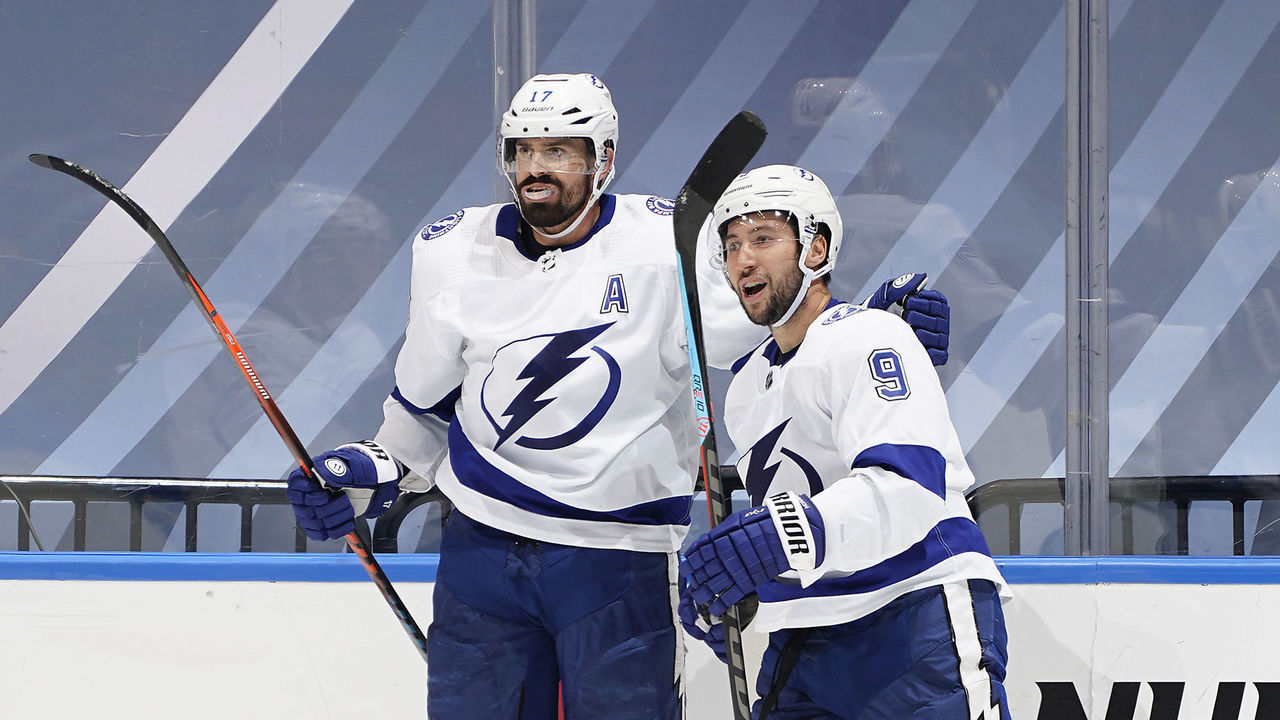 Even if the Lightning manage to re-sign Cirelli, Sergachev, and Cernak to our conservative bridge-deal estimates, they'll be roughly $6.5 million over the cap - while carrying just 18 skaters and two goalies. That means Tampa Bay must move out at least two rather large contracts.
The Lightning reportedly consider Nikita Kucherov, Andrei Vasilevskiy, Point, and Hedman to be untouchable. We also don't anticipate a Steven Stamkos trade. Beyond those five, the players with the four largest annual cap hits all have full no-trade clauses: McDonagh ($6.75 million), Ondrej Palat ($5.3 million), Yanni Gourde ($5.16 million), and Tyler Johnson ($5 million).
Fortunately for the team, Johnson has reportedly provided a list of several clubs he'd be willing to join in a trade. Lightning fans can basically say their farewells at this point.
Alex Killorn also seems likely to be dealt. He's the only non-core player with a high AAV ($4.45 million) who doesn't have a full no-trade clause. He can submit a 16-team no-trade list, though.
Moving those two players would give Tampa Bay just over $1 million in cap space. And again, that's with conservative RFA contracts and only 18 skaters. To create a bit more wiggle room, the team could trade Cedric Paquette. Even with a modest $1.65-million AAV, he's a luxury the Lightning may not be able to afford for their fourth line. Perhaps BriseBois could ship out veterans Braydon Coburn ($1.7 million) and Curtis McElhinney ($1.3 million) in the final year of their deals, though there may not be many takers.
In addition to potentially losing Johnson, Killorn, Paquette, Coburn, and McElhinney, it will also be extremely difficult for the Bolts to re-sign key pending UFAs Kevin Shattenkirk and Zach Bogosian. Tampa will likely have to fill out the roster using organizational depth or bargain free agents.
Bottom line: If the Lightning can't shed some serious salary before free agency begins, there's a real opportunity for teams to poach Cirelli, Sergachev, and Cernak from the reigning champs. No pressure, BriseBois.
(Cap source: CapFriendly)