Biggest NHL draft steals: Central Division
Diane Sobolewski / National Hockey League / Getty
After looking at each NHL team's biggest busts, theScore's hockey editors are examining the league's best draft steals. With some exceptions in extreme circumstances, the players included must have made significant contributions to the organization that drafted them. We begin our four-part series with the Central Division.
Metropolitan | Pacific | Atlantic
Chicago Blackhawks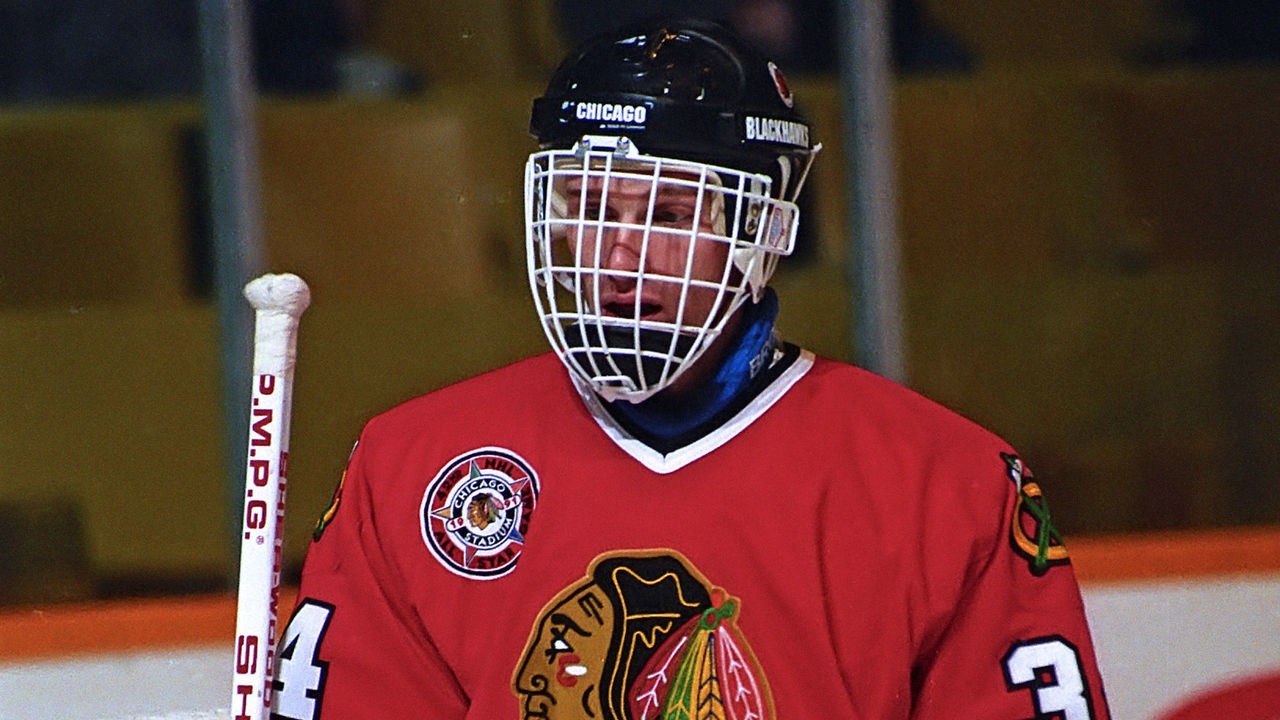 The pick: Dominik Hasek (No. 199, 1983)
GM responsible: Bob Pulford (1977-1990)
Honorable mention: Dustin Byfuglien (No. 245, 2003), Duncan Keith (No. 54, 2002), Steve Larmer (No. 120, 1980)
All three honorable mentions - plus other steals such as Niklas Hjalmarsson (No. 108, 2005) and Eric Daze (No. 90, 1993) - contributed more to the Blackhawks than Hasek did, but it'd be downright outrageous for this list to not include the greatest goaltender of all time.
"The Dominator" didn't last in Chicago. He played just 25 games with the Blackhawks before he was traded to the Buffalo Sabres in 1992 for Stephane Beauregard and a fourth-round pick, which coincidentally turned into Daze.
Hasek led the league in save percentage, goals-against average, and shutouts, and won the Vezina Trophy in his first season as a full-time starter at age 29. He went on to win two Hart Trophies and six Vezinas in an eight-year span - and was robbed of the latter award a seventh time in 1995-96 - and led the league in save percentage an unprecedented six times in a row from 1993 to 1999.
The knock on Hasek for many years was that he couldn't capture that elusive Stanley Cup. He did, however, win an Olympic gold medal in 1998, and eventually got his ring with the Detroit Red Wings in 2002.
If all of that isn't enough, Hasek would also go entire practices with the Sabres during which he'd refuse to allow a single goal.
Colorado Avalanche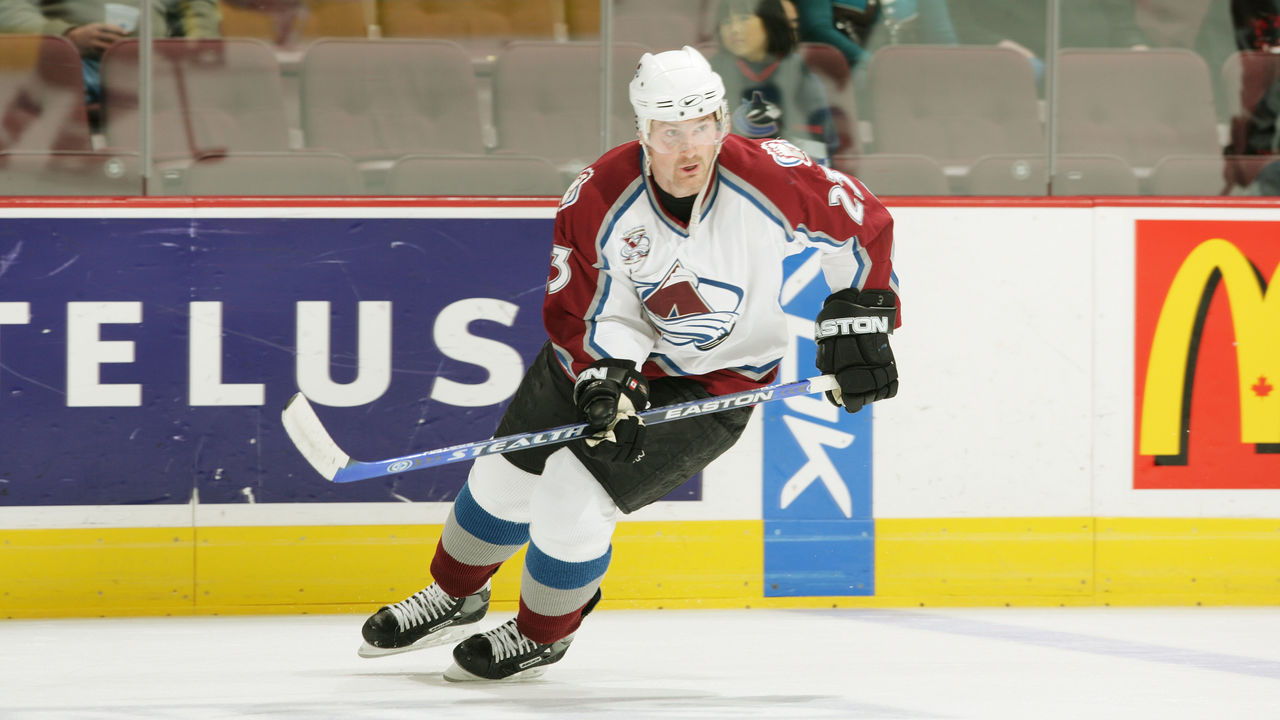 The pick: Milan Hejduk (No. 87, 1994)
GM responsible: Pierre Lacroix (1994-2006)
Honorable mention: John-Michael Liles (No. 159, 2000), Chris Drury (No. 72, 1994), Valeri Kamensky (No. 129, 1988)
In his first offseason as the general manager of the Quebec Nordiques (who moved to Denver and became the Avalanche a year later), Lacroix walked away from the 1994 draft with quite the haul. Both Hejduk and Drury were key members of the 2001 Stanley Cup team.
But Hejduk earns the nod here. He spent his entire 1,020-game career with the Avalanche and ranks fourth in franchise history in both goals (375) and points (805). He won the Maurice "Rocket" Richard Trophy in 2002-03, potting 50 goals in the heart of the dead-puck era. In fact, only Jaromir Jagr, Jarome Iginla, Marian Hossa, and Markus Naslund scored more goals than Hejduk from 1999 to 2007.
Dallas Stars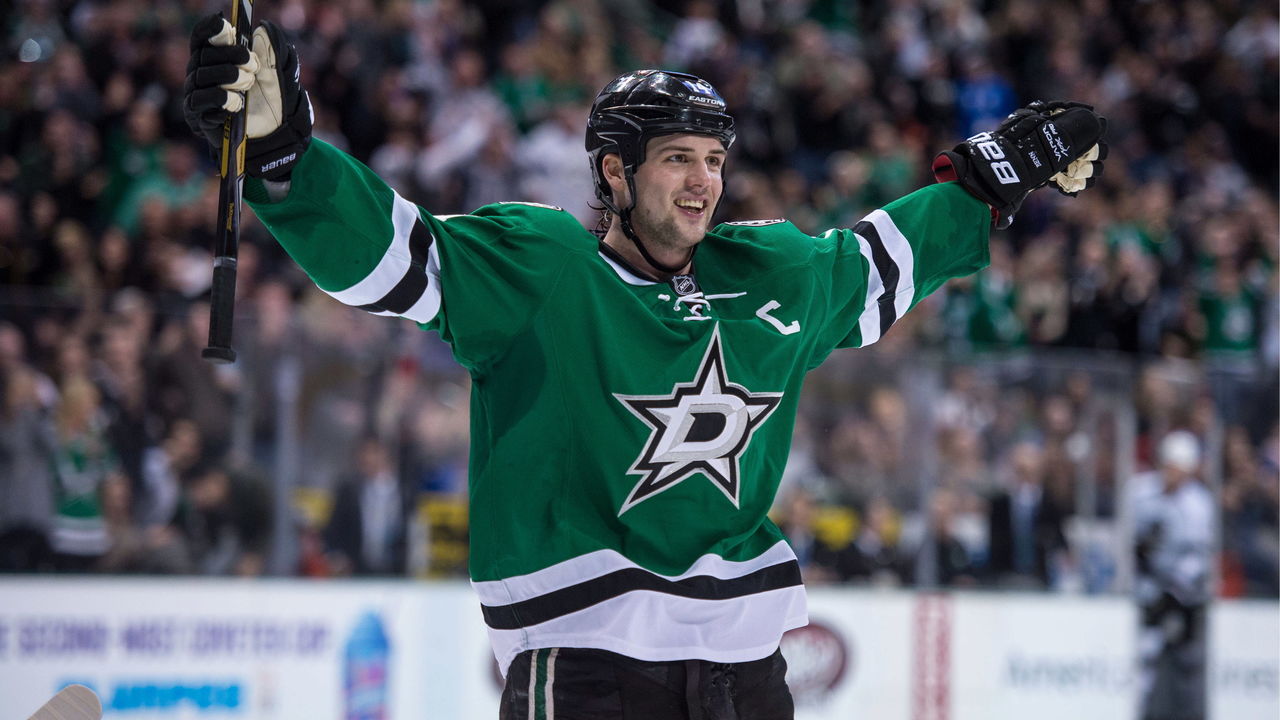 The pick: Jamie Benn (No. 129, 2007)
GM responsible: Doug Armstrong (2002-2007)
Honorable mention: John Klingberg (No. 131, 2010), Marty Turco (No. 124, 1994), Jere Lehtinen (No. 88, 1992)
There's a case to be made for all three honorable mentions: Lehtinen spent his entire 14-year carer with the Stars, winning three Selke Trophies and a Stanley Cup in 1999; Turco is the franchise's all-time leader in wins and shutouts and should've won the Vezina Trophy in 2002-03 when he led the league in save percentage, goals-against average, and goals-saved above average; and Klingberg has blossomed into one of the game's best offensive defensemen, and he's still only 27.
But Benn's resume is just a step above the rest.
A classic late-bloomer, Benn was playing Junior B as a 17-year-old. In his draft year, he played for the BCHL's Victoria Grizzlies rather than a major junior program, which likely played a role in why he wasn't selected until the fifth round. But he developed quickly and was an NHL regular by age 20.
While his production has teetered off in recent years, Benn is one of the best power forwards of his generation. He ranks fourth in goals (300), assists (388), and points (688) in Stars franchise history, and is the only Dallas player to lead the league in points, which he did in 2014-15. The 30-year-old, who is under contract through 2024-25, is bound to surpass Derian Hatcher as the team's longest-serving captain, too.
Minnesota Wild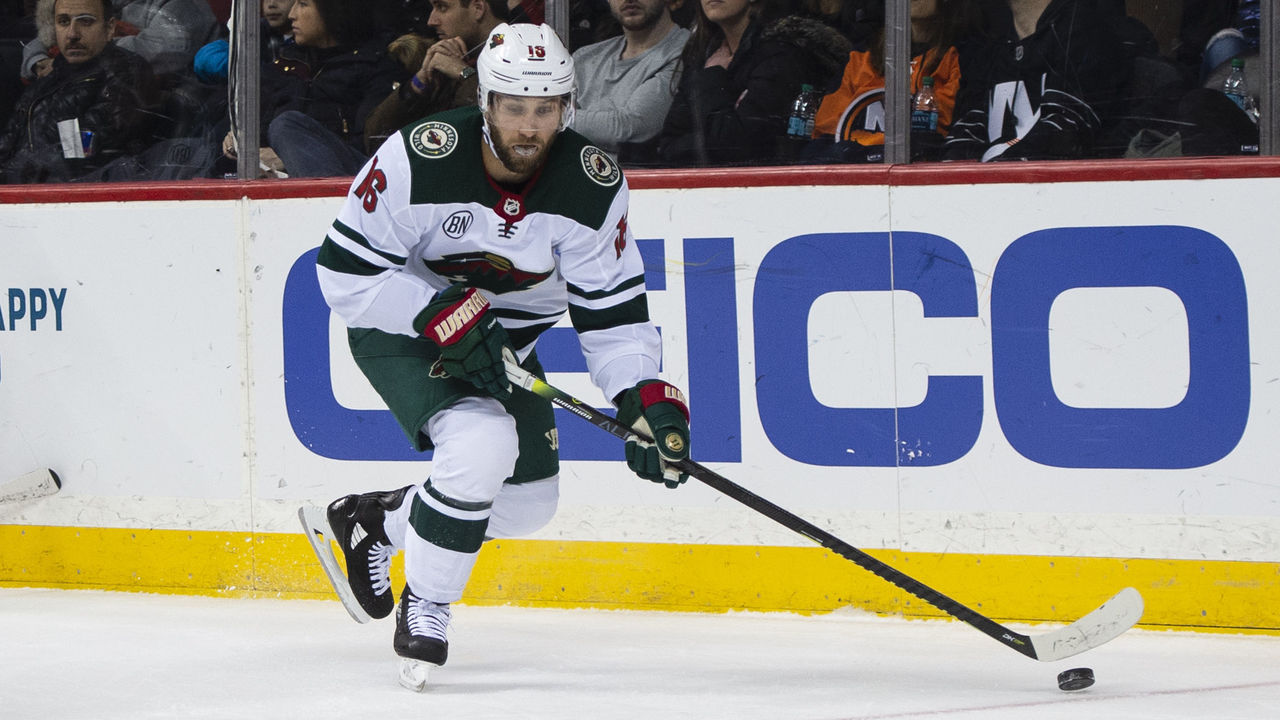 The pick: Jason Zucker (No. 59, 2010)
GM responsible: Chuck Fletcher (2009-2018)
Honorable mention: Erik Haula (No. 182, 2009), Anton Khudobin (No. 206, 2004), Brent Burns (No. 20, 2003)
The Wild haven't whiffed on a ton of first-round picks in their brief history, but they haven't struck gold late in the draft many times, either.
There's a chance Kirill Kaprizov, a fifth-rounder in 2015, could eventually get the nod here if he leaves the KHL, but it's far too early to hand him the title at this point.
Overall, there really isn't much to choose from. Haula, Khudobin, and Burns all enjoyed their best years elsewhere, and it's possible Zucker ends up in the same boat after the Wild traded him to the Pittsburgh Penguins this season. However, he's the choice - essentially by default - since he contributed more to the Wild than those others did.
Zucker was on pace for his fifth 20-goal season with the Wild before the trade. He tallied a career-high 33 goals and 64 points in 2017-18 but has failed to reach the 25-goal or 50-point mark in any other season. In addition to being a serviceable top-six winger on the ice, Zucker was awarded the King Clancy Memorial Trophy in 2018-19 for some of his charitable work.
Nashville Predators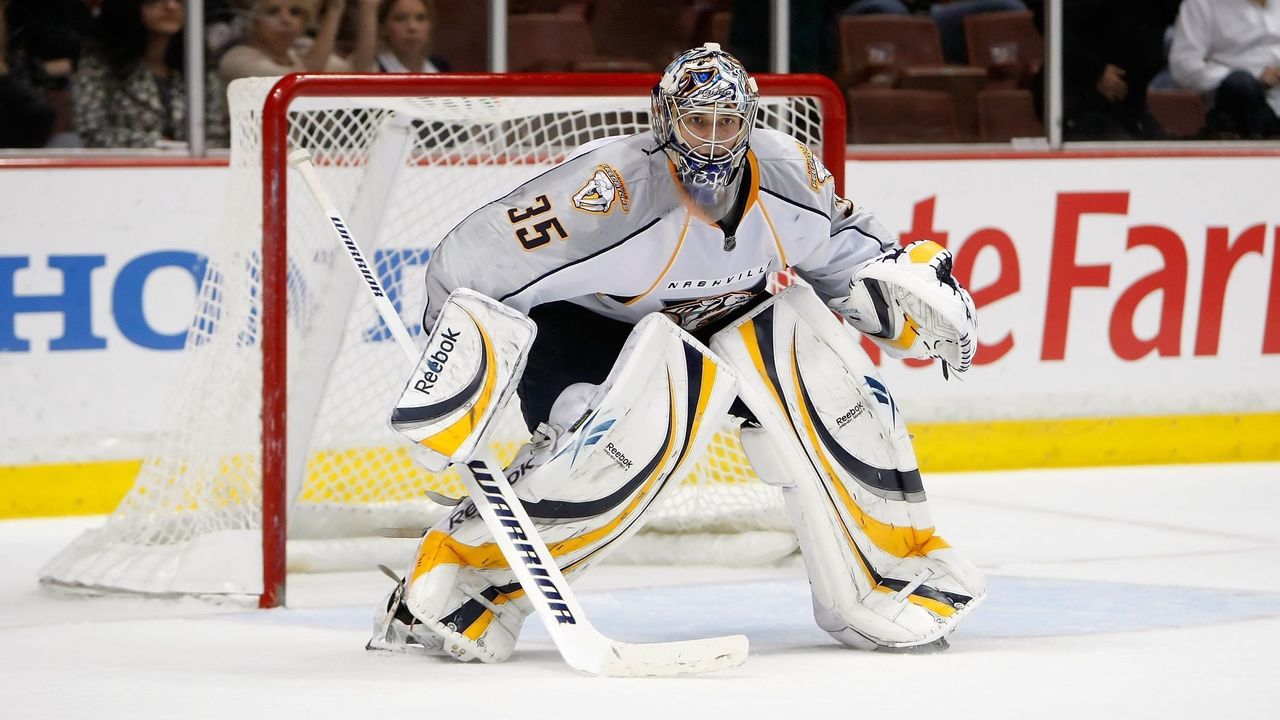 The pick: Pekka Rinne (No. 258, 2004)
GM responsible: David Poile (1997-present)
Honorable mention: Viktor Arvidsson (No. 112, 2014), Mattias Ekholm (No. 102, 2009), Martin Erat (No. 191, 1999)
There's a reason Poile is the only GM in franchise history: he has an eye for talent.
Poile's draft resume is so good that second-round picks Shea Weber (2003) and Roman Josi (2008) didn't even receive an honorable mention.
The team's biggest steal, however, isn't up for debate. Rinne is not only one of the best draft picks of the last two decades, but he's also one of the greatest goaltenders of his generation and arguably the best player in franchise history.
Since his rookie season in 2008-09, Rinne has more shutouts than any other goaltender and sits second to only Marc-Andre Fleury in wins. Among goalies with at least 300 appearances during that span, Rinne's .917 save percentage sits 10th, and his 2.42 goals-against average ranks fourth.
The 37-year-old has one Vezina Trophy to his name and was a finalist three other times. There's a case to be made that he should be in the Hall of Fame one day, but he'll likely come up just short.
St. Louis Blues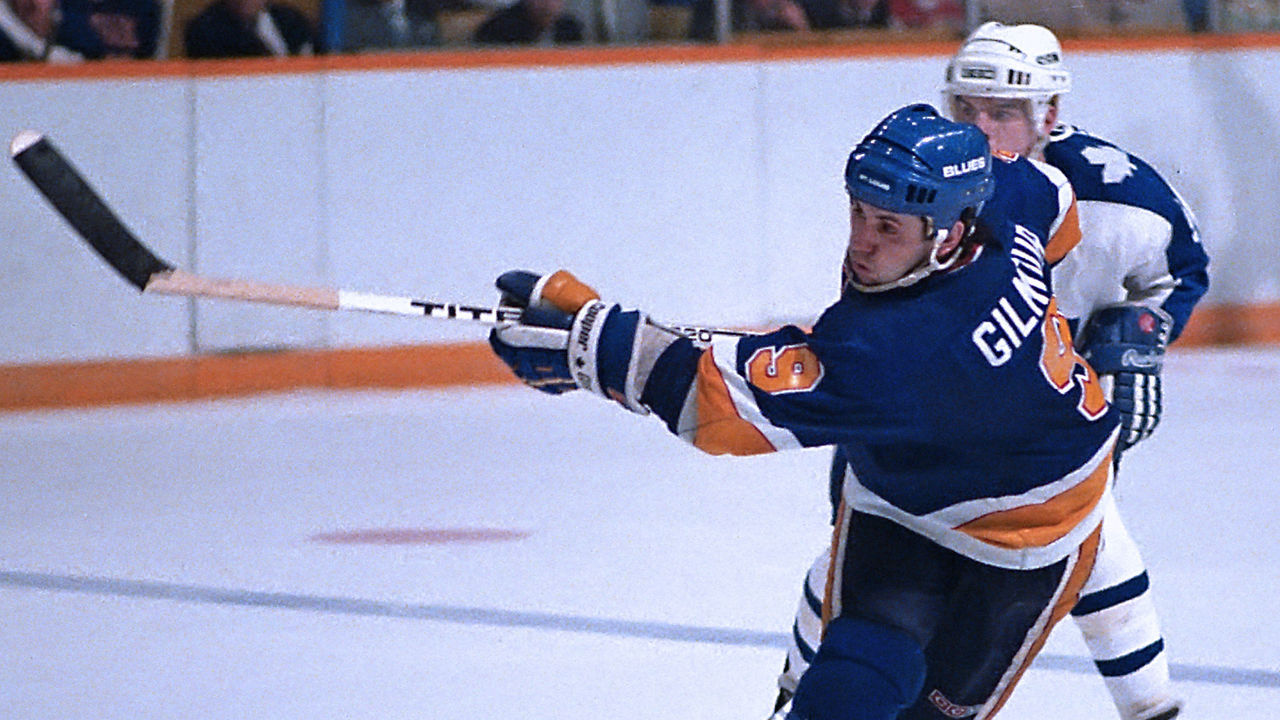 The pick: Doug Gilmour (No. 134, 1982)
GM responsible: Emile Francis (1976-1983)
Honorable mention: Colton Parayko (No. 86, 2012), Bret Hedican (No. 198, 1988), Cliff Ronning (No. 134, 1984)
Gilmour is one of the all-time draft steals, and it's a classic case of a highly skilled player getting overlooked because of his size. He was listed at just 5-foot-9 and 140 pounds, starting out as a defenseman with the Junior A Belleville Bulls before transitioning to forward. He tallied 119 points in 67 games as a center during his draft year with the OHL's Cornwall Royals but still somehow slipped to the seventh round.
"Killer" tallied three 50-plus point seasons with the Blues before erupting for 42 goals and 63 assists in 1986-87. He finished fifth in Selke Trophy voting that year, which helped earn him a spot on Canada's loaded 1987 Canada Cup team. He was later dealt to the Calgary Flames, with whom he'd win a Stanley Cup in 1989. He was traded once again in 1992, this time to the Toronto Maple Leafs. It was at that point when he truly became a superstar.
Gilmour totaled 238 points in 166 regular-season games and added 63 more points in 39 playoff contests during his first two full campaigns in Toronto. He was the runner-up for the Hart Trophy and won the Selke Trophy in 1993, and was the Selke runner-up and finished fourth in Hart voting in 1994.
He bounced around after leaving Toronto in 1997 and finished his career with 1,414 points - 19th-most all time - in 1,474 games. A gifted playmaker and a fearless competitor, Gilmour was inducted into the Hall of Fame in 2011 and is considered one of the best two-way centers of his generation.
Winnipeg Jets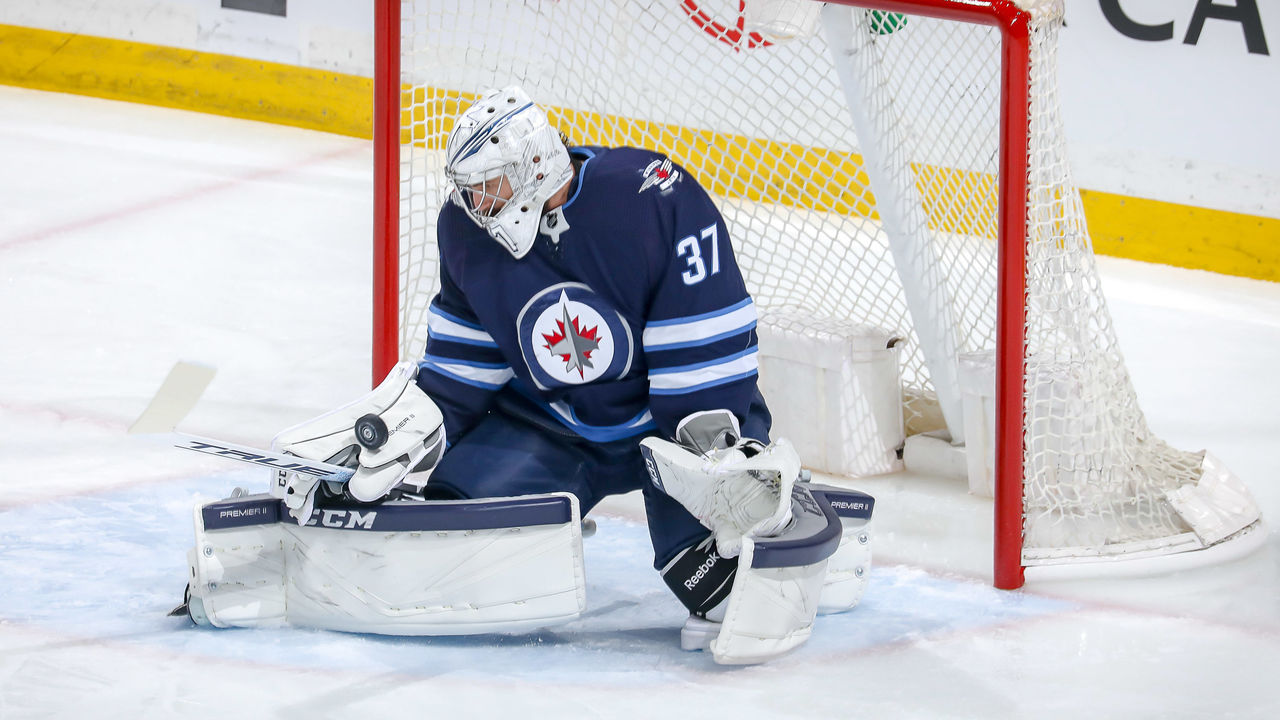 The pick: Connor Hellebuyck (No. 130, 2012)
GM responsible: Kevin Cheveldayoff (2011-present)
Honorable mention: Andrew Copp (No. 104, 2013), Ben Chiarot (No. 120, 2009), Tobias Enstrom (No. 239, 2003)
The Atlanta Thrashers were terrible at drafting, and this iteration of the Jets hasn't been around for very long, so we have limited options here. It essentially boiled down to Hellebuyck and Enstrom, with the former getting the nod.
Hellebuyck has quickly established himself as one of the league's top goalies. He was the Vezina Trophy runner-up in 2017-18, and though Winnipeg's blue line got gutted in the 2019 offseason, the 26-year-old has put together another spectacular campaign this year and will be up for the Vezina again.
Enstrom had a solid career, but his peak was nowhere near as high as Hellebuyck's already is.
Comments
✕
Biggest NHL draft steals: Central Division
  Got something to say? Leave a comment below!