Biggest NHL draft steals: Metropolitan Division
Diane Sobolewski / National Hockey League / Getty
After looking at each NHL team's biggest busts, theScore's hockey editors are examining the league's best draft steals. With some exceptions in extreme circumstances, the players included must have made significant contributions to the organization that drafted them. Today, we're focusing on the Metropolitan Division.
Carolina Hurricanes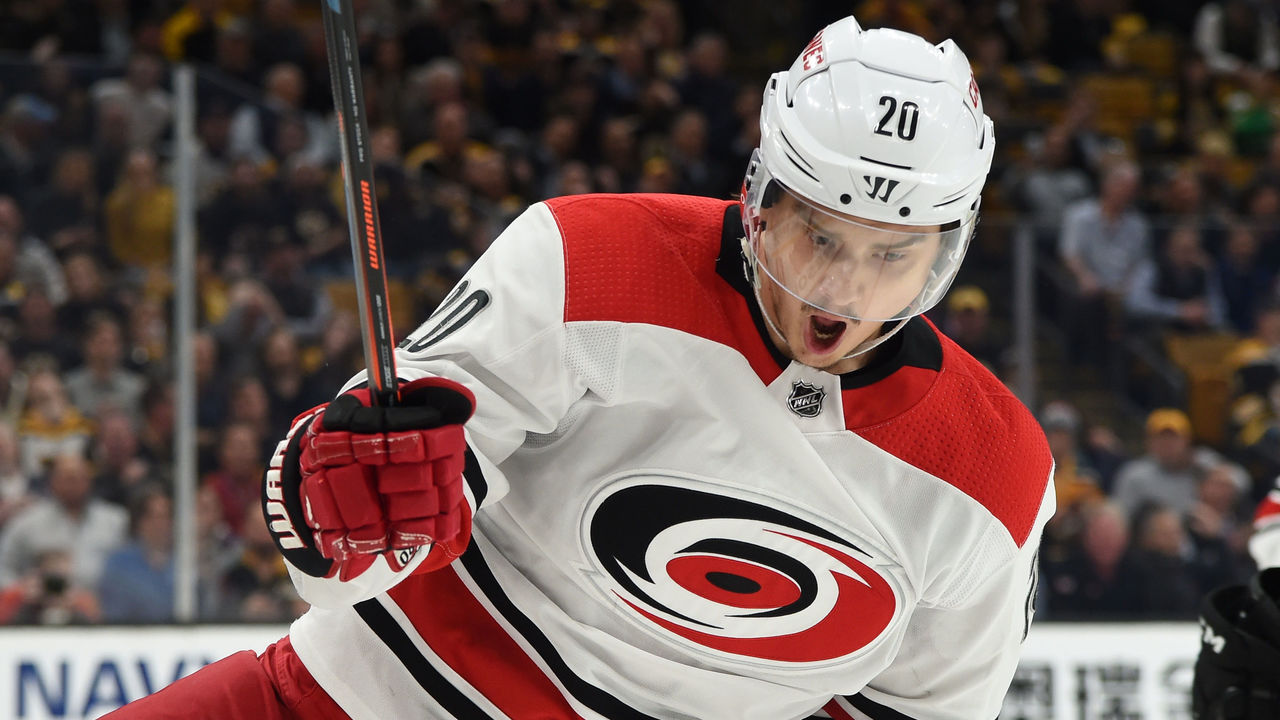 The pick: Sebastian Aho (No. 35, 2015)
GM responsible: Ron Francis (2014-18)
Honorable mentions: Jaccob Slavin (No. 120, 2012), Erik Cole (No. 71, 1998), Sami Kapanen (No. 87, 1995)
We're focusing on the Hurricanes here and not the franchise's previous iteration in Hartford. Aho wasn't a late-round pick, and the 2015 draft featured arguably the best class of the last decade. However, now that we have five years of hindsight, it's clear that more than a dozen teams - including the Boston Bruins with three straight picks - passed over Aho for worse options.
The 22-year-old has scored 121 goals in fewer than four full NHL seasons and has racked up 149 points over his last 150 regular-season games.
Goaltender Frederik Andersen would've been a steal for the Hurricanes after they selected him 187th overall in 2010, but the two sides couldn't agree on a contract and the Anaheim Ducks snagged Andersen in the third round of the 2012 draft.
Columbus Blue Jackets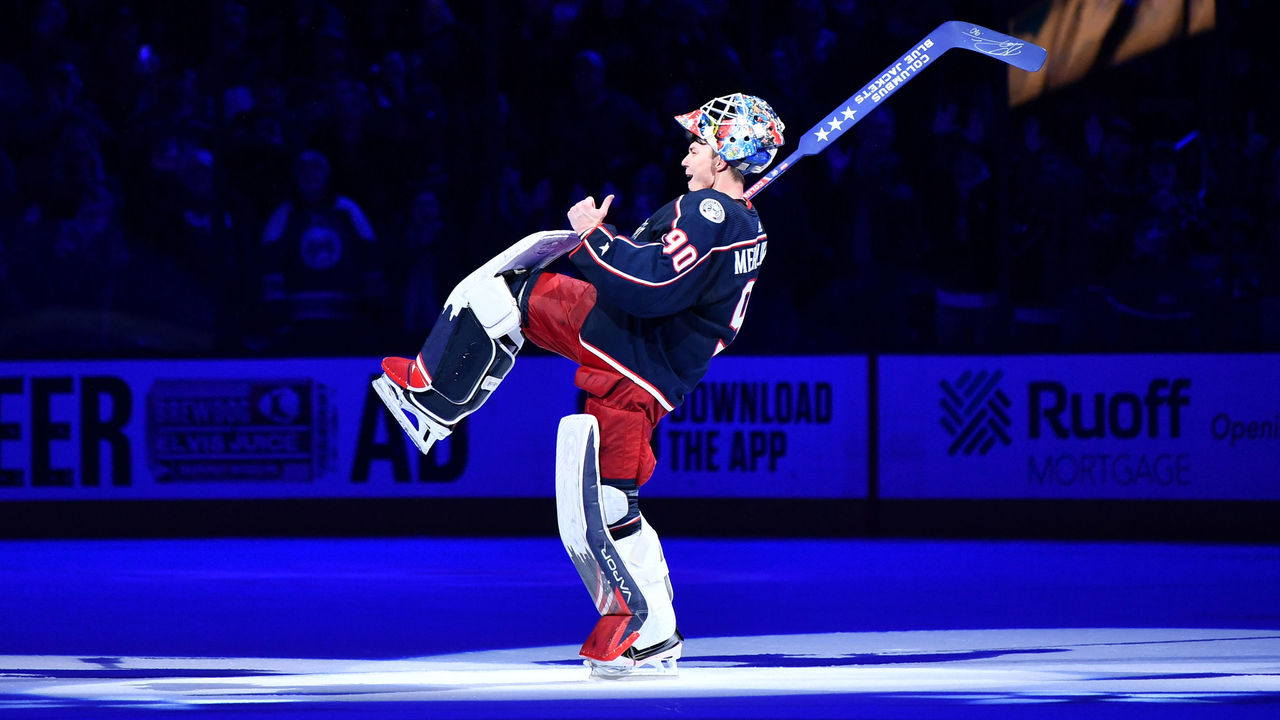 The pick: Elvis Merzlikins (No. 76, 2014)
GM responsible: Jarmo Kekalainen (2013-present)
Honorable mentions: Cam Atkinson (No. 157, 2008), Steve Mason (No. 69, 2006)
Merzlikins has played in fewer games than Atkinson and he was drafted 81 picks earlier, but there's no denying that he's already more important to the Blue Jackets given the position he plays and the promise he's shown. Meanwhile, the franchise doesn't have many other steals to chose from.
Atkinson has provided solid value as a sixth-rounder, burying 41 goals last season and scoring 35 in 2016-17. But just imagine how much earlier Merzlikins would have been selected if the league had known he'd post a .923 save percentage (including a .931 mark at five-on-five) over his first 33 NHL games.
Goalies are generally drafted later because their development is unpredictable, but getting a netminder of this caliber in the middle of the third round was a coup for Columbus. Speaking of goaltenders, Mason won the Calder Trophy with the Blue Jackets but ultimately enjoyed better seasons with the Philadelphia Flyers. Merzlikins will be in the Calder conversation himself, whenever that occurs.
New Jersey Devils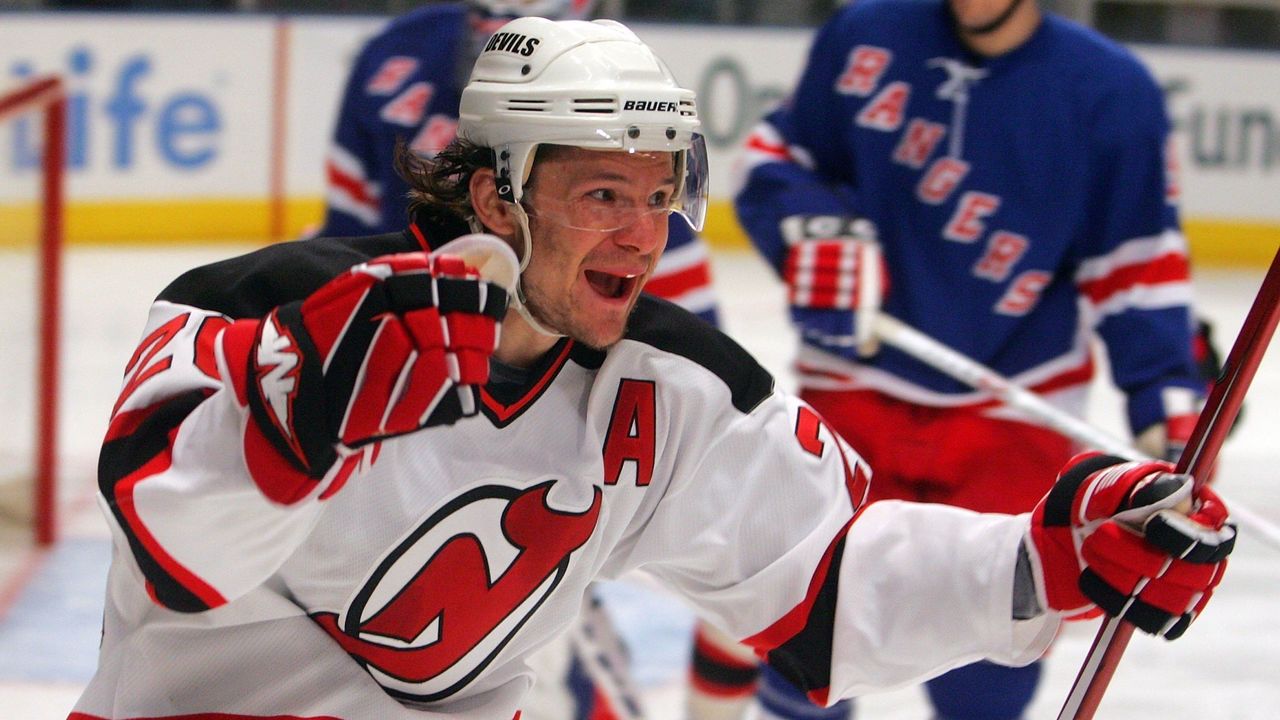 The pick: Patrik Elias (No. 51, 1994)
GM responsible: Lou Lamoriello (1987-2015)
Honorable mentions: Adam Henrique (No. 82, 2008), Brian Gionta (No. 82, 1998), Slava Fetisov (No. 145, 1983), Pat Verbeek (No. 43, 1982)
It's a little hard to believe that Elias slipped to the second-last pick of the second round, but European scouting in 1994 wasn't what it is now. In any case, the retired Czech forward was the Devils' biggest-ever draft steal. He carved out a stellar 20-year career after being passed over with the first 50 picks, playing a key role on two championship teams and piling up 1,025 points across 1,240 games, all with New Jersey.
Elias is the Devils' all-time leader in goals, assists, and points, and he ranks third all time in games played for the club.
New York Islanders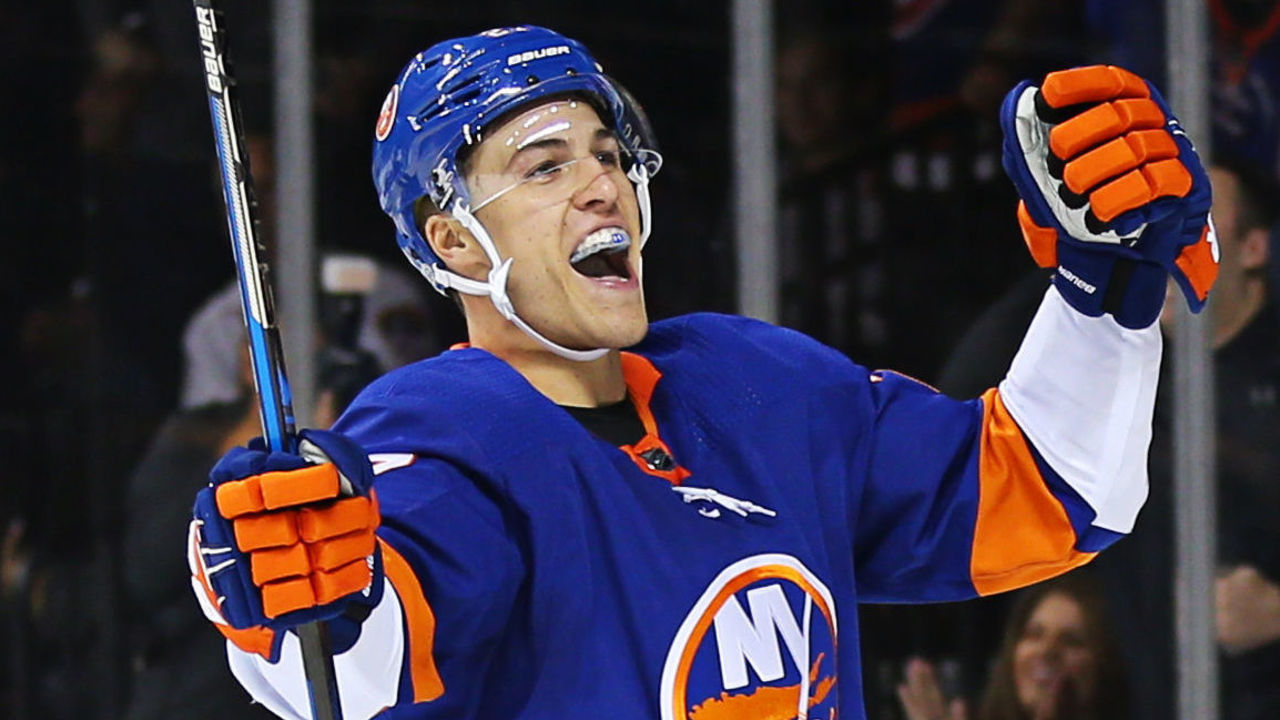 The pick: Anders Lee (No. 152, 2009)
GM responsible: Garth Snow (2006-2018)
Honorable mentions: Travis Hamonic (No. 53, 2008), Zdeno Chara (No. 56, 1996).
Lee was vastly overlooked until the Islanders nabbed him with the first selection of the sixth round in '09, but he's given New York plenty of value. The 29-year-old forward collected at least 25 goals in four of his first five full NHL seasons - potting 40 in 2017-18 - and he was on pace to near 25 again this year before the pause in March.
More importantly, Lee has played his entire eight-year career with the Islanders so far and has worn the "C" since 2018-19.
Chara's the obvious runner-up as the best player in this group, but the Islanders failed to maximize that pick, so he can't be considered a true steal for New York. The towering blue-liner played his best hockey (and accomplished far more) with the Bruins, while the Islanders would come to regret trading "Big Z" to the Ottawa Senators after only four years, especially because they got a diminishing Alexei Yashin in return.
New York Rangers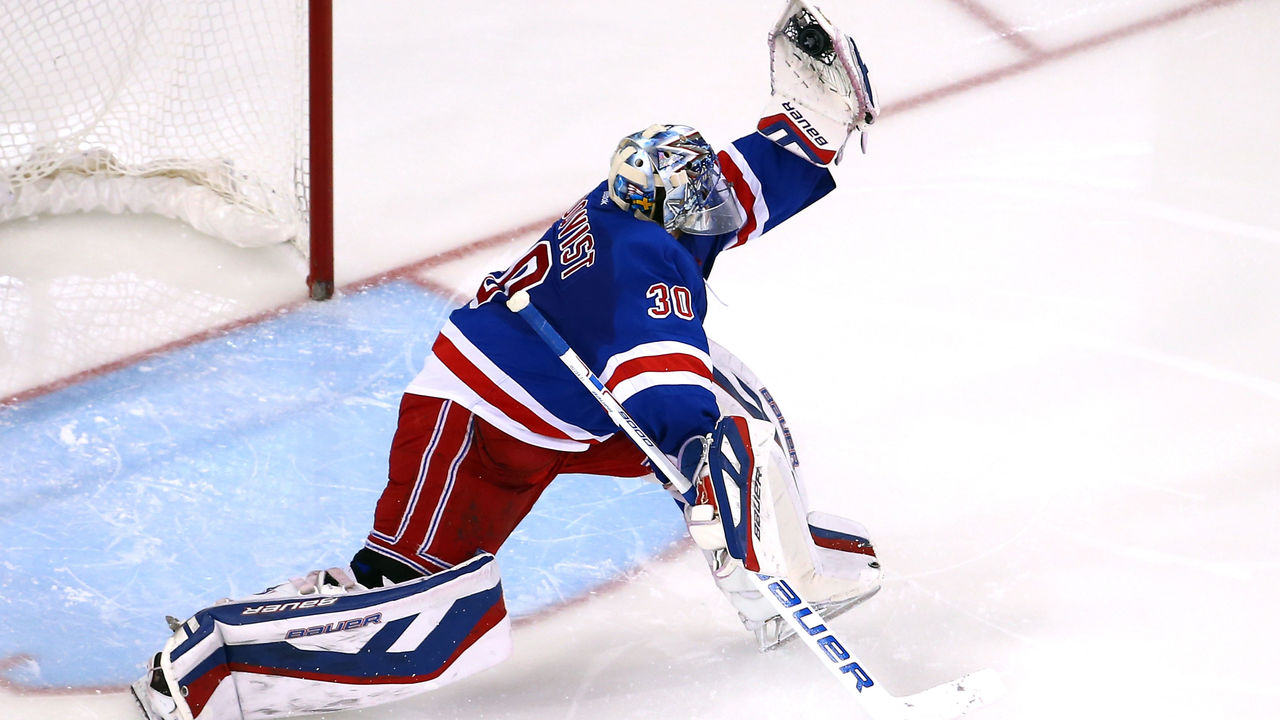 The pick: Henrik Lundqvist (No. 205, 2000)
GM responsible: Glen Sather (2000-15)
Honorable mentions: Igor Shesterkin (No. 118, 2014), Ryan Callahan (No. 127, 2004), Sergei Zubov (No. 85, 1990), Tony Amonte (No. 68, 1988)
This one's a slam dunk, as "King Henrik" is easily the biggest steal in Rangers history. Sather scooped Lundqvist up in the seventh round - four rounds later than the Dallas Stars selected his twin brother, Joel - and it was a pick that forever altered the franchise for the better. Henrik became one of the greatest goaltenders ever and arguably the best netminder ever to play for the club.
Before his performance began to decline over the last few years, Lundqvist provided stability (and at times, brilliance) in the Rangers' crease for more than a decade, winning the Vezina Trophy in 2012 and helping the team reach the Stanley Cup Final in 2014.
Shesterkin has flashed plenty of skill through his first dozen NHL games, and the team clearly hopes the young Russian's career path follows that of his Swedish predecessor.
Philadelphia Flyers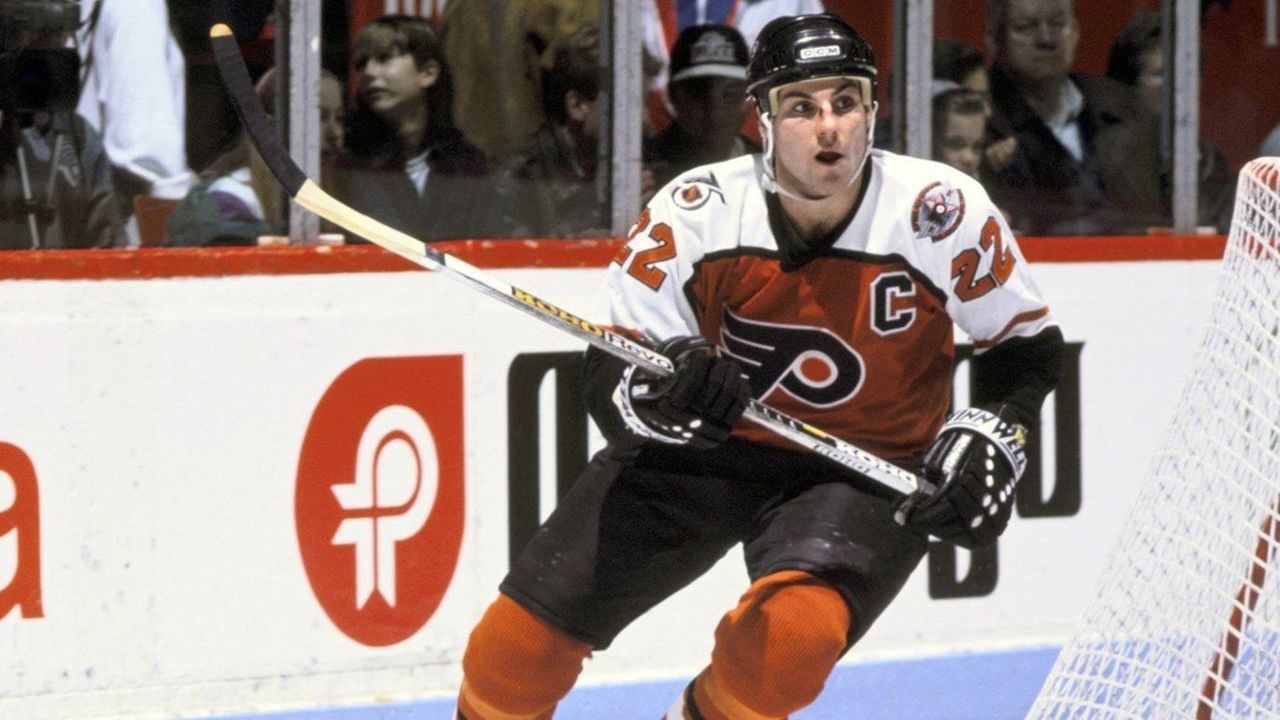 The pick: Rick Tocchet (No. 121, 1983)
GM responsible: Bob McCammon (1983-84)
Honorable mentions: Carter Hart (48th, 2016), Roman Cechmanek (No. 171, 2000), Ron Hextall (No. 119, 1982)
After being selected in the sixth round, Tocchet became one of the most dependable scorers of his time, enjoying parts of eight very productive seasons with the Flyers to begin his career and ultimately suiting up for the franchise in 11 of his 18 NHL campaigns. He topped the 30-goal mark four straight times with Philadelphia from 1987-88 through 1990-91 and buried at least 40 markers twice during that span. While he won the Stanley Cup with the Pittsburgh Penguins in 1992 and produced his career-best season with them the following year, he spent more time with the Flyers and was beloved in Philadelphia.
Plus, the trade that sent Tocchet to Pittsburgh netted the Flyers one Mark Recchi, who put up 53 goals and 123 points for Philadelphia before notching 40 and 107, respectively, the following campaign.
Shayne Gostisbehere was a good get for Philadelphia at 78th overall in 2012, but he hasn't enjoyed prolonged success and has struggled with injuries and inconsistency in recent years. Patrick Sharp would've been a steal for the Flyers, but he barely produced with the team upon entering the league and was traded to the Chicago Blackhawks - with whom he excelled - in a package that yielded an underwhelming return.
Pittsburgh Penguins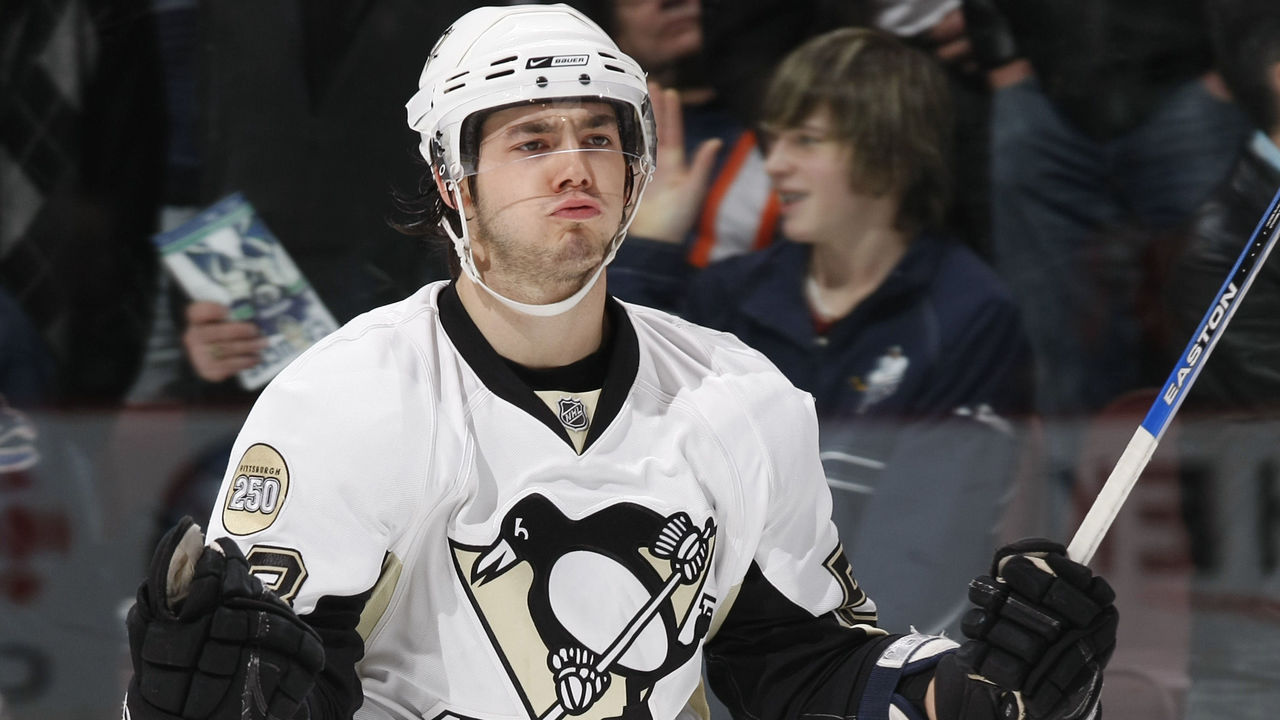 The pick: Kris Letang (No. 62, 2005)
GM responsible: Craig Patrick (1989-2006)
Honorable mentions: Jake Guentzel (No. 77, 2013), Matt Murray (No. 83, 2012), Bryan Rust (No. 80, 2010), Max Talbot (No. 234, 2002), Recchi (No. 67, 1988)
Letang played a key role on two of the Penguins' championship squads (2009 and 2016) and was part of another in 2017 before suffering a season-ending injury in February of that year. He's been an elite defenseman for more than a decade and would be a sure-fire first-rounder if teams could redo the 2005 draft.
Murray backstopped Pittsburgh to its two most recent titles, but he hasn't had the same level of sustained success. Recchi won the Stanley Cup with the Penguins in 1991 and produced a couple of solid seasons with the team to start his career, but he played more with the Flyers and won his two additional championships as a player with other teams.
Washington Capitals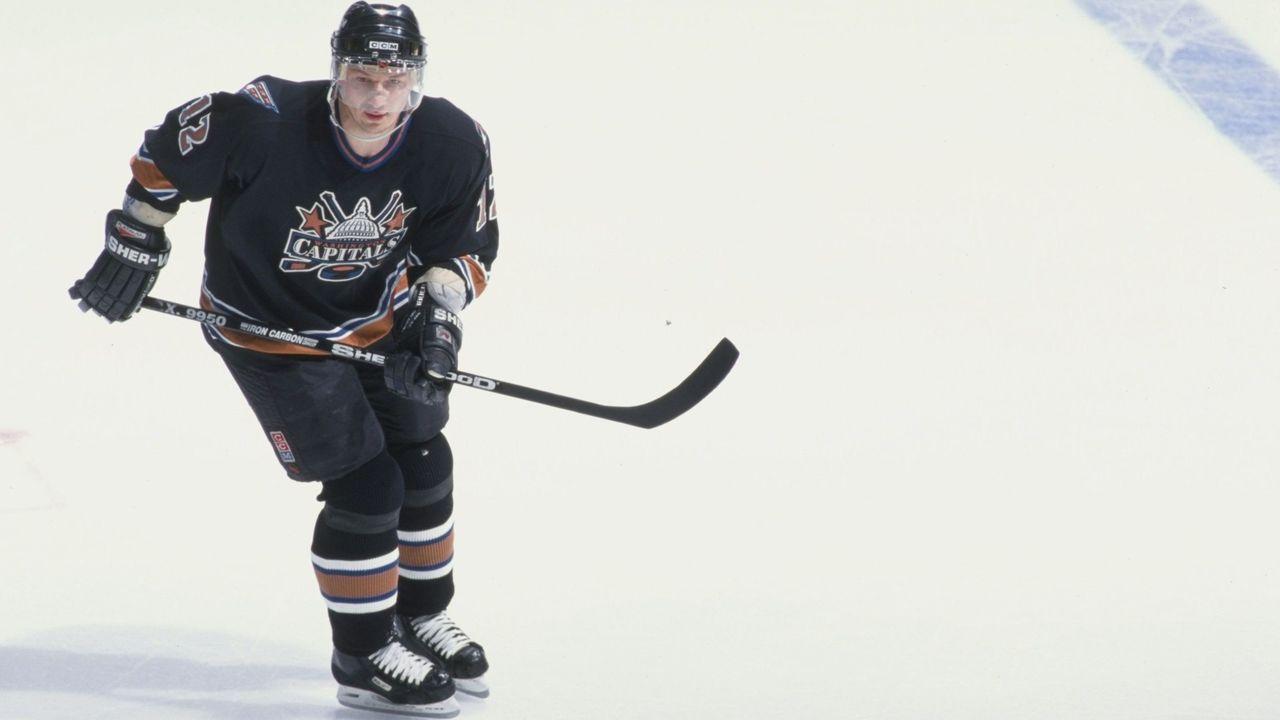 The pick: Peter Bondra (No. 156, 1990)
GM responsible: David Poile (1982-97)
Honorable mentions: Philipp Grubauer (No. 112, 2010), Braden Holtby (No. 93, 2008), Dmitri Khristich (No. 120, 1988)
This one comes down to Bondra and Holtby, but the former sniper is the clear choice. The Holtby pick has obviously paid off in spades for the Capitals. He helped the club win the Cup in 2018, took home the Vezina Trophy in 2016, and until the last few seasons had played at an elite level since entering the league.
However, this isn't just about the most valuable or most decorated player. Bondra was drafted in the eighth round - 63 picks later than Holtby - but amassed a whopping 503 goals and 892 points in 1,081 games, with the vast majority of that production coming in Washington. That's the definition of a steal, and Bondra's exploits included two 52-goal seasons as well as 45- and 39-goal campaigns during the height of the dead-puck era (2000-01 and 2001-02, respectively).
Comments
✕
Biggest NHL draft steals: Metropolitan Division
  Got something to say? Leave a comment below!