Biggest NHL draft steals: Atlantic Division
Scott Audette / National Hockey League / Getty
After looking at each NHL team's biggest busts, theScore's hockey editors are examining the league's best draft steals. Our final post of the series focuses on the Atlantic Division.
Central | Metropolitan | Pacific
Boston Bruins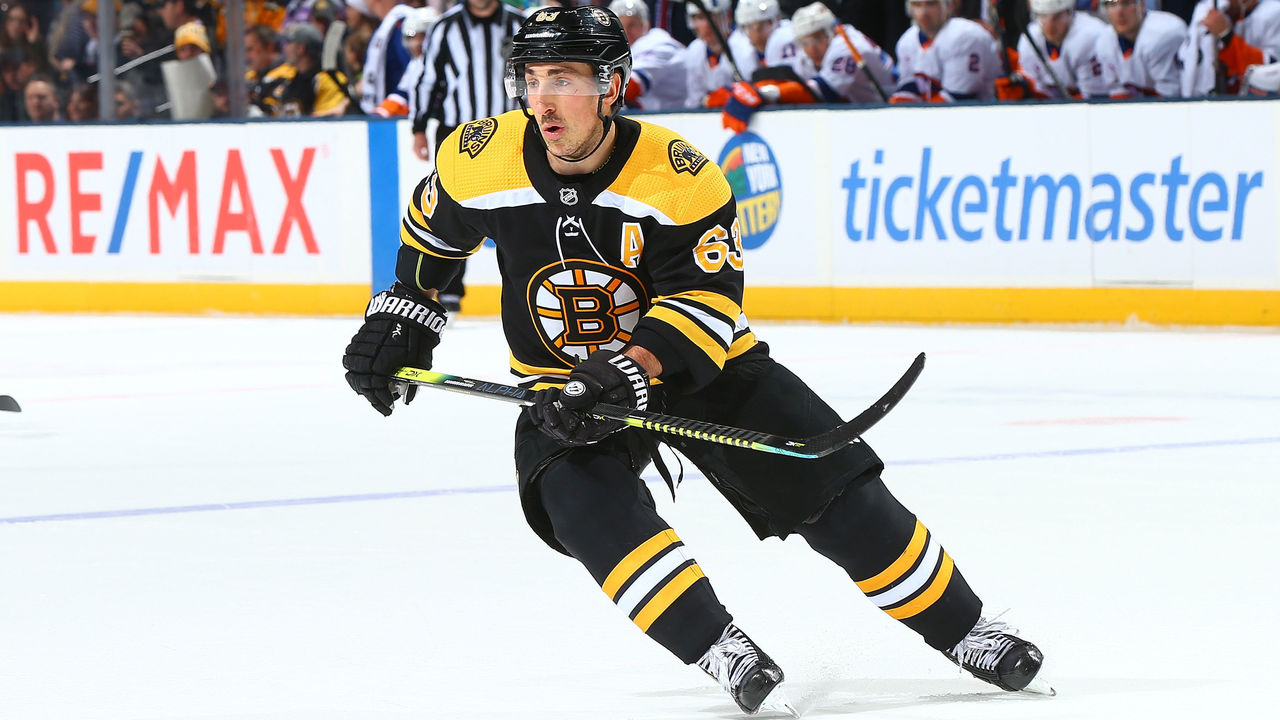 The pick: Brad Marchand (No. 71, 2006)
GM responsible: Jeff Gorton (interim 2006)
Honorable mentions: Patrice Bergeron (No. 45, 2003), Andrew Raycroft (No. 135, 1998), Don Sweeney (No. 166, 1984)
A strong argument could also be made for Bergeron, but the Bruins' ultimate pest gets a slight leg up since he was selected 26 spots later and had a superior offensive peak. The 2003 draft was also one of the deepest in league history, so although Bergeron fell to 45th overall, he would have likely been scooped up far earlier in other years.
Marchand was arguably Boston's most valuable skater during its 2010-11 Stanley Cup run, racking up 11 goals - including five in the finals - and 19 points over 25 postseason contests. Since then, he's developed into a well-rounded first-line talent who can be called upon in all situations.
In 2018-19, Marchand became the 10th Bruin in franchise history and first since 2002-03 to record a 100-point season. He was also on pace to become the first Bruin since Adam Oates in the early '90s to produce back-to-back 100-point campaigns before play was suspended in March.
Among all third-round selections since 1999-2000, Marchand ranks second in both goals and points per game.
Buffalo Sabres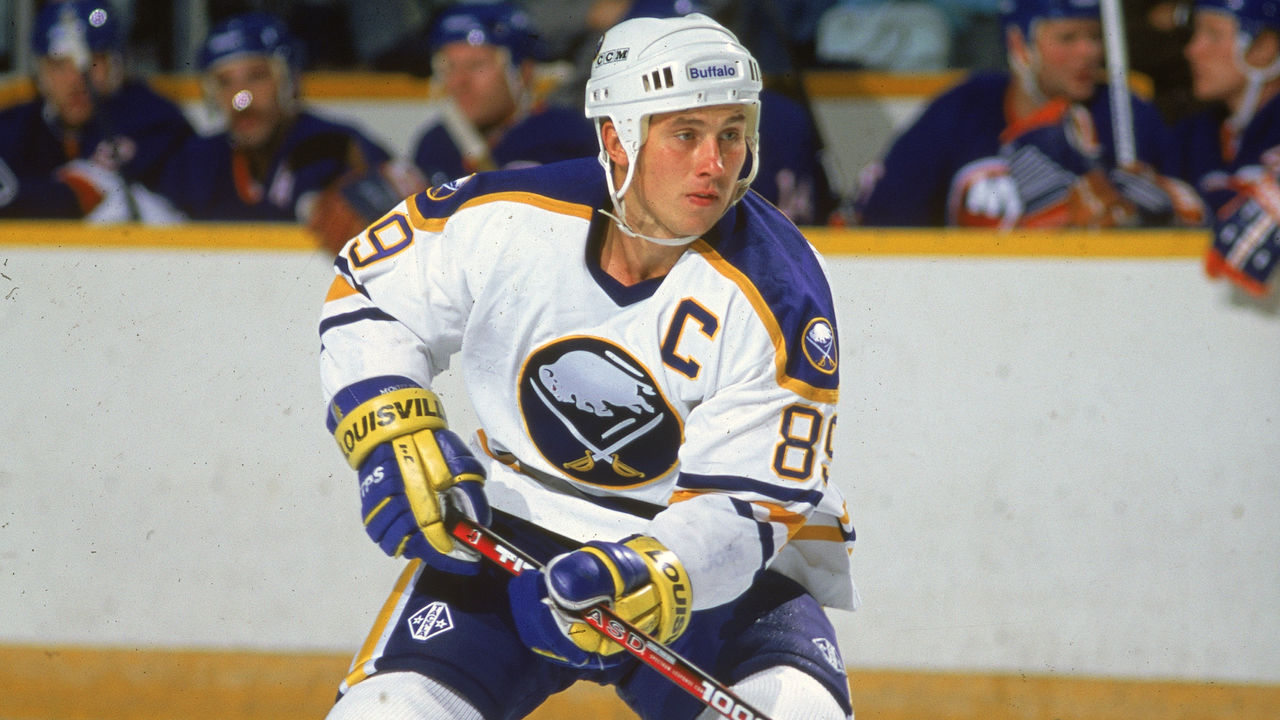 The pick: Alex Mogilny (No. 89, 1988)
GM responsible: Gerry Meehan (1986-93)
Honorable mentions: Jason Pominville (No. 55, 2001), Ryan Miller (No. 138, 1999), Brian Campbell (No. 156, 1997)
It's a close call between Mogilny and Miller as the Sabres' biggest draft gem, but the Russian superstar ultimately gets the edge.
The 5-foot-11 winger holds the Sabres' single-season record and the fifth-best mark all time with 76 goals during the 1992-93 campaign. His 127 points that season is also the second-highest total in franchise history. Over his six campaigns in Buffalo, Mogilny tallied 444 points in 381 outings and ranked 11th in the NHL in goals per game during that span.
Mogilny's impact on the Sabres also lasted longer than his tenure. Buffalo fetched future captain and 1996-97 Selke Trophy-winner Michael Peca from Vancouver in exchange for Mogilny.
His excellence is truly rare considering his draft position. Ranking 78th all time with 1,032 career points, only five players in the top 77 were selected with a later pick than Mogilny.
Detroit Red Wings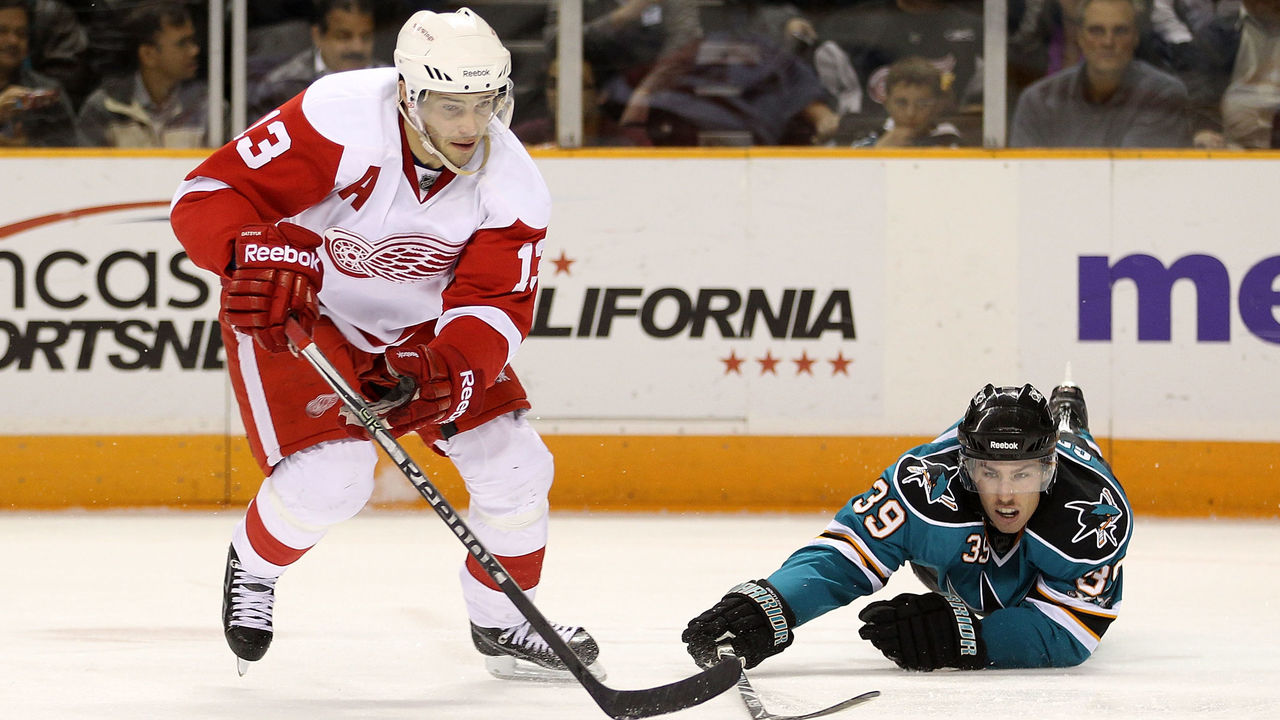 The pick: Pavel Datsyuk (No. 171, 1998)
GM responsible: Ken Holland (1997-2019)
Honorable mentions: Henrik Zetterberg (No. 210, 1999), Tomas Holmstrom (No. 257, 1994), Sergei Fedorov (No. 74, 1989), Niklas Lidstrom (No. 53, 1989)
There's no doubting Lidstrom's status as one of the greatest defensemen to ever grace an NHL blue line, but for the Red Wings to nab a franchise-altering center who would also leave a lasting impact on the game at No. 171 is incredible.
Datsyuk's legacy stretches far beyond his two Stanley Cups, three Selke Trophies, and four Lady Byng Trophies. With his advanced hockey acumen and electrifying skill set, the Russian superstar was somewhat of an icon for the sport. Datsyuk brought jaw-dropping, never-before-seen moves to the NHL, inspiring an entire generation of players to push the boundaries for what's possible on the ice.
His level of production is rarely seen from a player selected so deep in the draft. Datsyuk ranks third in points among all players selected in the sixth round or beyond since the 1999-2000 season. Among all Red Wings, he ranks eighth in goals (314), sixth in assists (604), and seventh in points (918).
Florida Panthers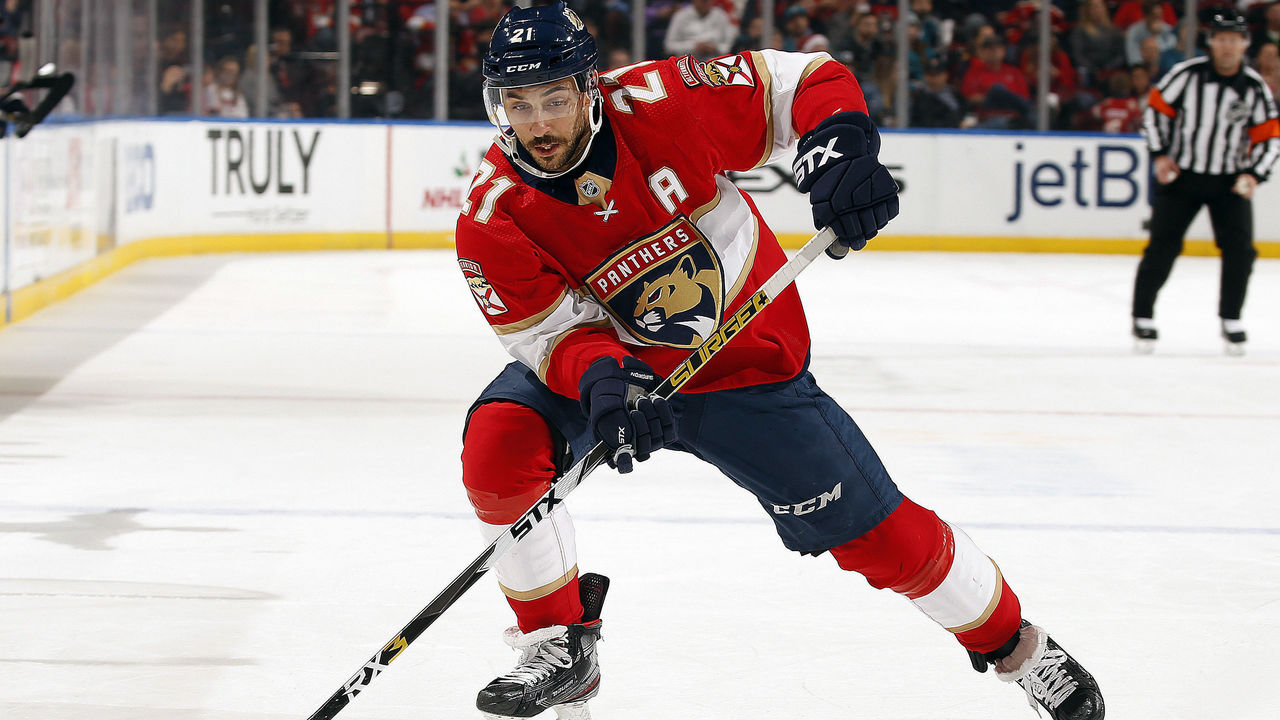 The pick: Vincent Trocheck, (No. 64, 2011)
GM responsible: Dale Tallon (2010-16, '17-present)
Honorable mentions: Jaroslav Spacek (No. 117, 1998) Kristian Huselius (No. 47, 1997), Filip Kuba (No. 192, 1995)
The Panthers have traded away the few draft steals they've managed to acquire before they reached their primes. Though Trocheck was also moved by Florida, the 26-year-old at least had time to make an impact with the club.
Trocheck ranks third on the Panthers in both goals (111) and points (282) since entering the league in 2013-14 and mustered a career-best 31 tallies and 75 points during the 2017-18 campaign. He also sits 10th in points per game among all skaters selected in the 2011 draft.
The Panthers also hauled in a decent return when they dealt Trocheck to the Carolina Hurricanes this season. Florida received depth forwards Erik Haula and Lucas Wallmark, as well as prospect Eetu Luostarinen and forward Chase Priskie.
Montreal Canadiens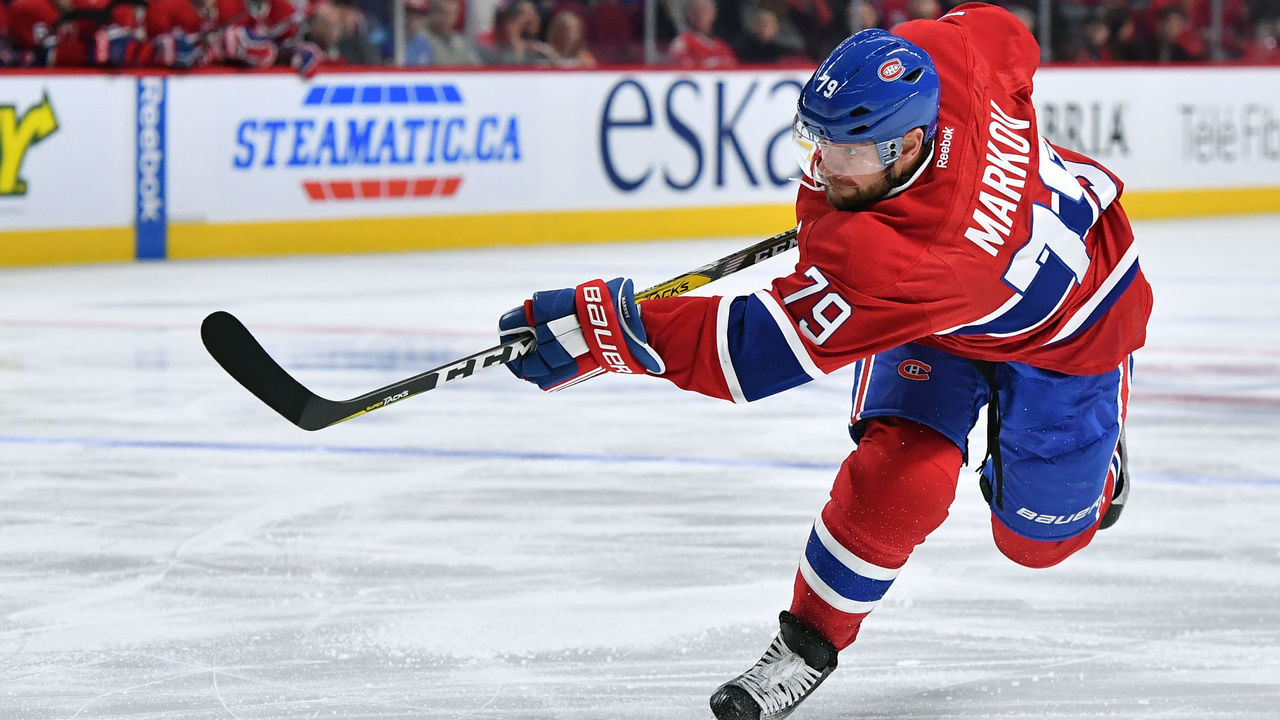 The pick: Andrei Markov (No. 162, 1998)
GM responsible: Rejean Houle (1995-2000)
Honorable mentions: Brendan Gallagher (No. 147, 2010), Jaroslav Halak (No. 271, 2003), Tomas Plekanec (No. 71, 2001)
There's certainly a case to be made for Halak after what he did for the Canadiens during the 2010 playoffs, but Markov's body of work over 17 seasons left a much more significant mark on the club's record books.
Markov ranks sixth in both games played (990) and assists (453) in Canadiens franchise history. Among Montreal defensemen, he sits second in both assists and points (572) behind Hall of Famer Larry Robinson and third in goals with 119.
The 6-foot Russian panned out to be the most productive defenseman by far out of the '98 draft. Markov registered 218 more points than the next closest rearguard and ranks 11th in scoring among all skaters selected.
In addition to adding Markov in the 1998 draft, Houle was able to nab forwards Mike Ribeiro and Michael Ryder with the 45th and 216th overall picks, respectively. The general manager also selected defenseman Francois Beauchemin with the 75th pick, though the Quebec native played only one game with the Canadiens.
Ottawa Senators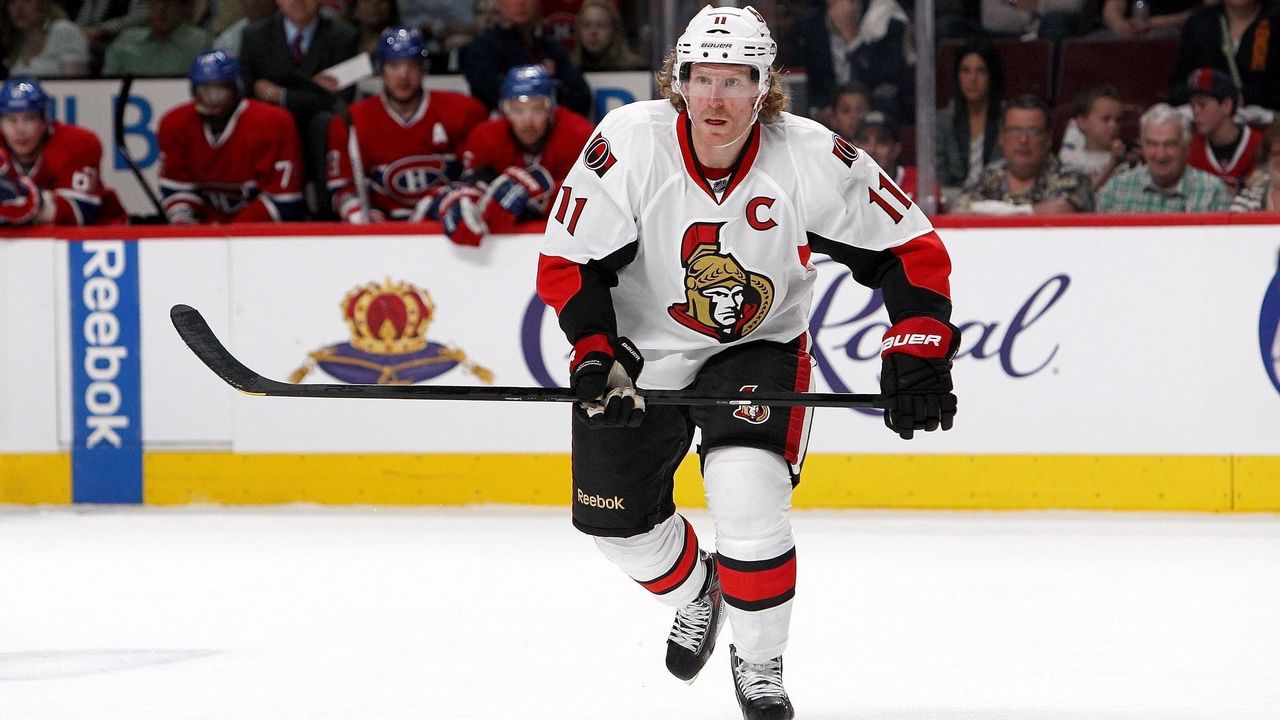 The pick: Daniel Alfredsson (No. 133, 1994)
GM responsible: Randy Sexton (1993-95)
Honorable mentions: Mark Stone (No. 178, 2010), Mike Hoffman (No. 130, 2009), Pavol Demitra (No. 227, 1993)
With the third overall pick in the 1994 draft, the Senators selected Radek Bonk, a skilled center who'd go on to have a successful NHL career. Little did Ottawa know that 130 picks later, the franchise would nab the greatest player to ever wear a Senators uniform.
Sexton and his staff can thank the late John Ferguson Sr. - the then-Senators director of player personnel - for finding Alfredsson and pushing management to draft him. Ferguson went to Sweden on multiple occasions to watch Alfredsson play and knew immediately that the 5-foot-11 winger had something special to offer.
Alfredsson earned the Calder Trophy as the league's top rookie in 1995-96 and helped accelerate the Senators' growth. The Swedish superstar departed Ottawa 17 seasons later as the franchise's longest-serving captain and leader in every offensive statistical category. Alfredsson also paces all players in the 1994 draft in career goals (444), assists (713), and points (1,157).
Tampa Bay Lightning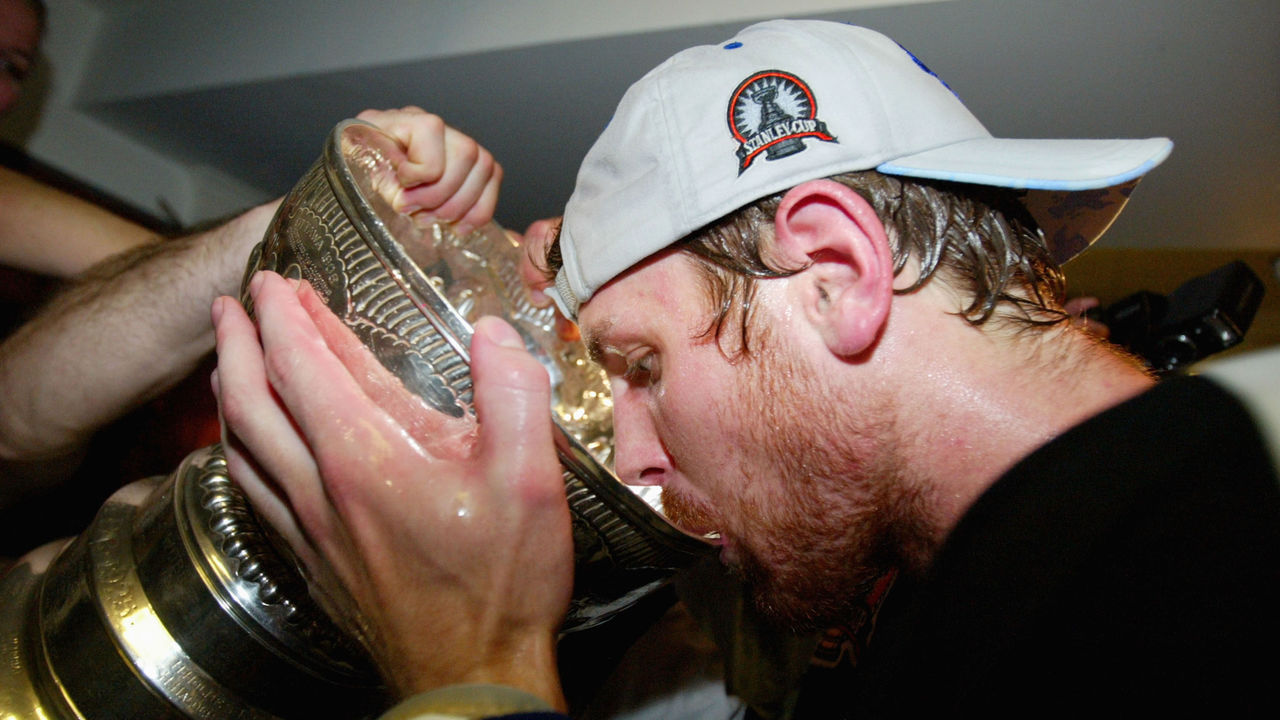 The pick: Brad Richards (No. 64, 1998)
GM responsible: Phil Esposito (1991-98)
Honorable mentions: Brayden Point (No. 79, 2014), Nikita Kucherov (No. 58, 2011), Pavel Kubina (No. 179, 1996)
The Lightning have done a sensational job constructing their current roster by finding plenty of steals in recent drafts, but Richards accomplished things during his career that Point and Kucherov have yet to achieve.
Richards is the franchise's only Conn Smythe Trophy winner thanks to his dominant play during the Lightning's Stanley Cup run in 2004. As a 23-year-old, Richards notched 26 points in 23 games, which remains a franchise record for most points in a single postseason.
Esposito and his staff turned out to be major winners during the '98 draft. Richards finished second in career points (932) among all players selected in that class behind teammate Vincent Lecavalier, who was taken by Tampa Bay with the first overall pick.
Toronto Maple Leafs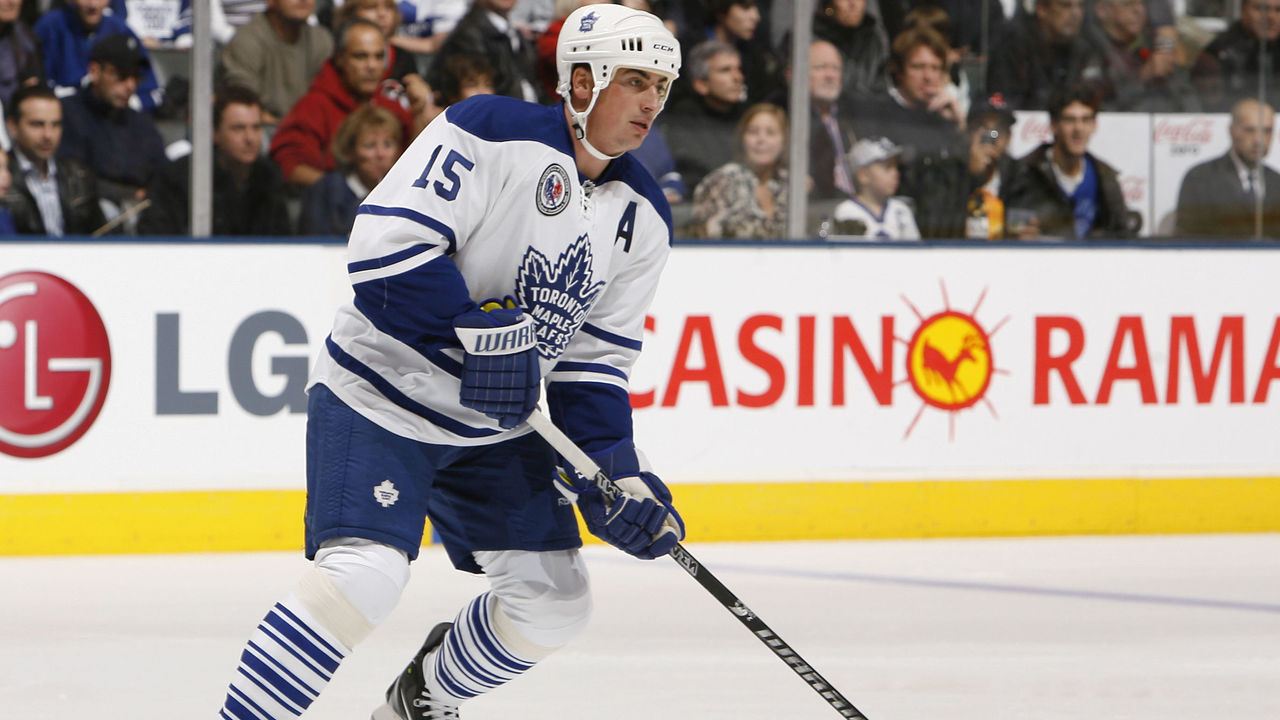 The pick: Tomas Kaberle (No. 204, 1996)
GM responsible: Cliff Fletcher (1991-97)
Honorable mentions: Andreas Johnsson (No. 202, 2013), Alexei Ponikarovsky (No. 87, 1998), Sergei Berezin (No. 256, 1994)
It's doubtful Fletcher and his staff believed they had landed the Maple Leafs' defensive anchor for the coming 12 seasons when they selected Kaberle, the rosy-cheeked blue-liner.
A total of 203 players were selected before Kaberle in 1996, but none ended their careers with more assists (476) than him, and only four finished with more than his 563 points. Since the '96 draft, only two defensemen selected in the sixth round or beyond have recorded more career points than the Czech rearguard.
Kaberle ranks second among Maple Leafs defensemen in career points and assists while sitting fourth in goals. His 58-assist campaign in 2005-06 remains the third-highest single-season total by a defenseman in franchise history.
Comments
✕
Biggest NHL draft steals: Atlantic Division
  Got something to say? Leave a comment below!