Biggest NHL draft steals: Pacific Division
Graig Abel / Getty Images Sport / Getty
After looking at each NHL team's biggest busts, theScore's hockey editors are examining the league's best draft steals. With some exceptions in extreme circumstances, the players included must have made significant contributions to the organization that drafted them. Today, we're focusing on the Pacific Division, excluding the Vegas Golden Knights due to their lack of draft history.
Central | Metropolitan | Atlantic
Anaheim Ducks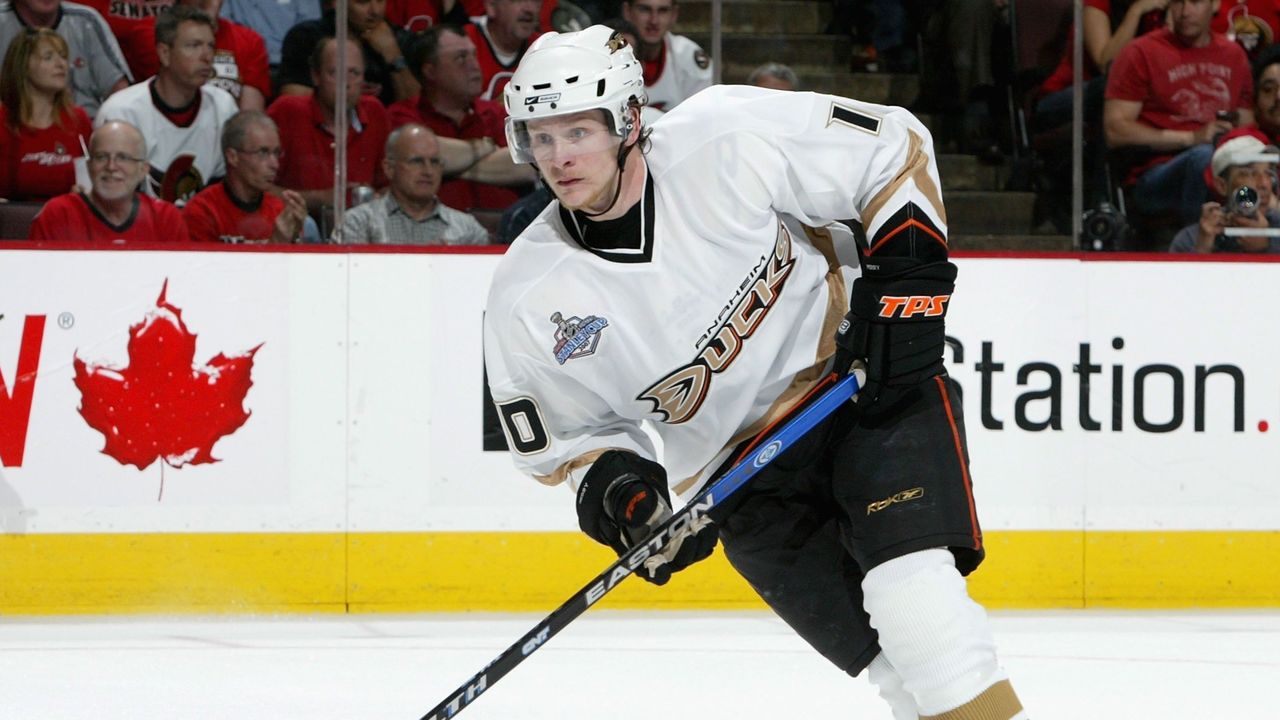 The pick: Corey Perry (No. 28, 2003)
GM responsible: Bryan Murray (2002-04)
Honorable mentions: Sami Vatanen (No. 106, 2009), Frederik Andersen (No. 87, 2012), Ondrej Kase (No. 205, 2014)
The 2003 draft was monumental for the Ducks. Anaheim went in with two late first-round picks, but ultimately struck gold. They selected Ryan Getzlaf at No. 19 and then took a shot with Perry at No. 28. Both instantly became franchise cornerstones, and helped lead the Ducks to a Stanley Cup in 2007.
Perry spent 13 seasons in Anaheim, racking up 751 points over 932 games. His tenure with the Ducks came to an end when he was bought out of the final two years of his contract in June 2019.
First-round picks aren't often seen as steals, but getting a franchise star with one of the final picks of the opening round doesn't happen often. Among all players drafted in the first round at No. 28 or later, Perry ranks second in games played and is tied for first in points.
Arizona Coyotes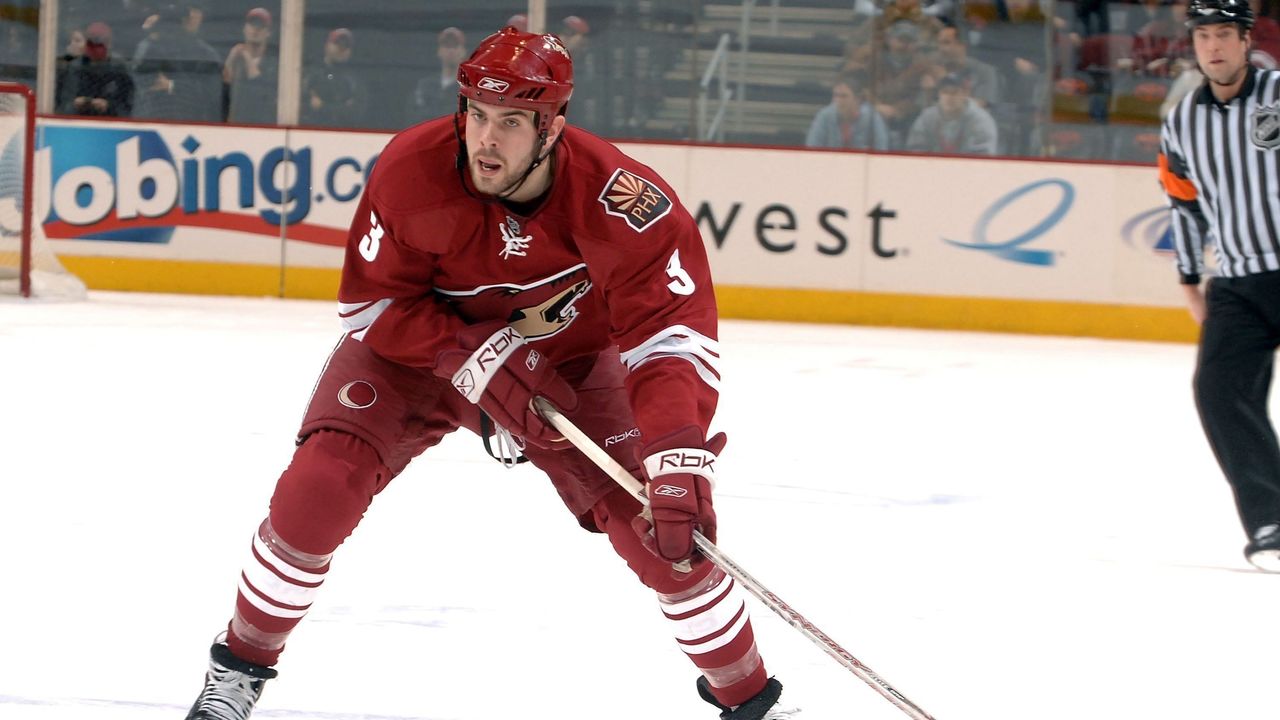 The pick: Keith Yandle (No. 105, 2005)
GM responsible: Mike Barnett (2001-07)
Honorable mentions: Michael Stone (No. 69, 2008), Christian Dvorak (No. 58, 2014)
Getting a top-pairing defenseman in the later rounds is rare. However, the Coyotes managed to snag Yandle in the fourth round in 2005.
Yandle helped the Coyotes reach the Western Conference Final in 2012, logging big minutes on the blue line while contributing nine points in the playoffs. He played in 439 consecutive games from 2009 until his departure from Arizona in 2015. In eight seasons with the Coyotes, he managed 270 points in 495 games.
The Coyotes got a good haul for Yandle at the trade deadline in 2015, shipping him off to the New York Rangers in exchange for Anthony Duclair, John Moore, and a first- and second-round pick.
Calgary Flames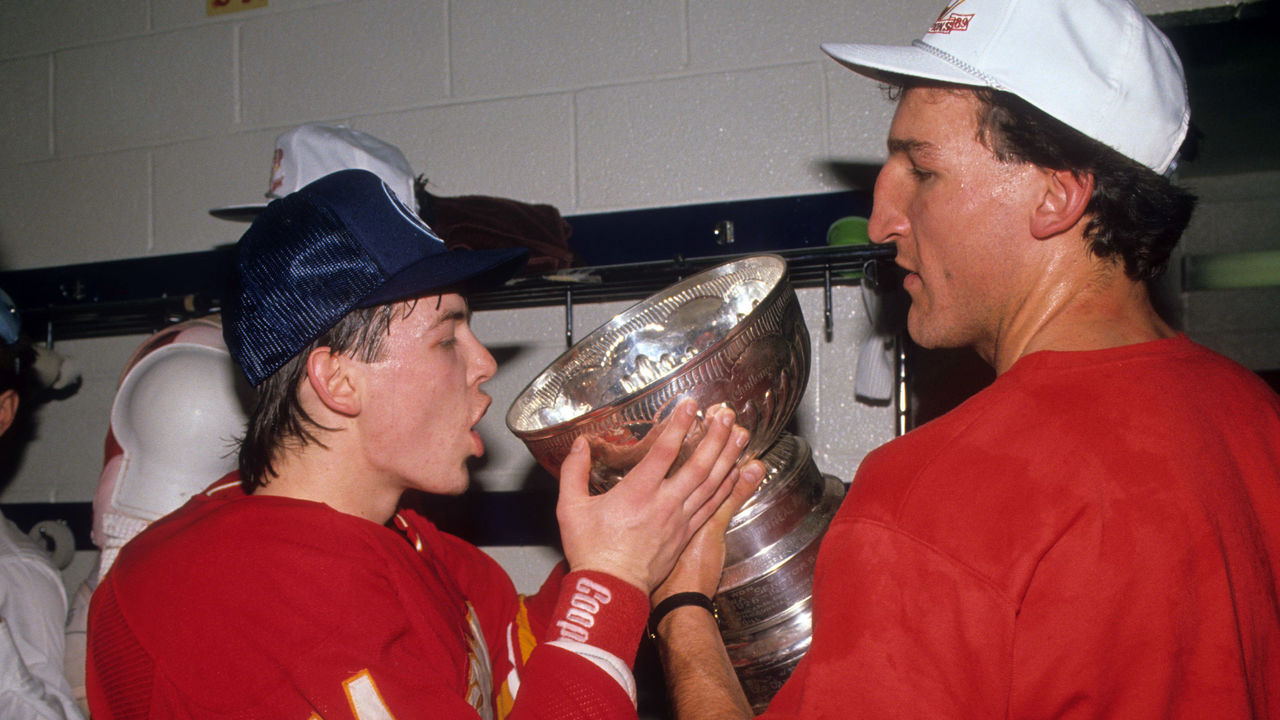 The pick: Theo Fleury (No. 166, 1987)
GM responsible: Cliff Fletcher (1972-91)
Honorable mentions: Gary Suter (No. 180, 1984), T.J. Brodie (No. 114, 2008), Johnny Gaudreau (No. 104, 2011)
Fleury dominated the WHL prior to his draft year, netting 104 goals and 237 points with the Moose Jaw Warriors. Still, teams were reluctant to grab him in the draft due to his 5-foot-6 frame. The Flames finally decided to take a shot on him in the eighth round, which was a choice they surely don't regret.
Fleury made an immediate impact, helping Calgary win a Stanley Cup as a rookie in 1989. In his third season, he set career highs in goals (51) and points (104). Overall, Fleury amassed 364 goals and 830 points in 791 games with the franchise over 11 seasons.
One of the smallest players of his generation, Fleury was doubtful to even make it as an NHL player. Against all odds, he went on to play over 1,000 games and tally over 1,000 points in his career. On top of his Stanley Cup, he also has an Olympic gold medal, and is second all time on the Flames' scoring list, trailing only Jarome Iginla. Not bad for an eighth-round pick.
Edmonton Oilers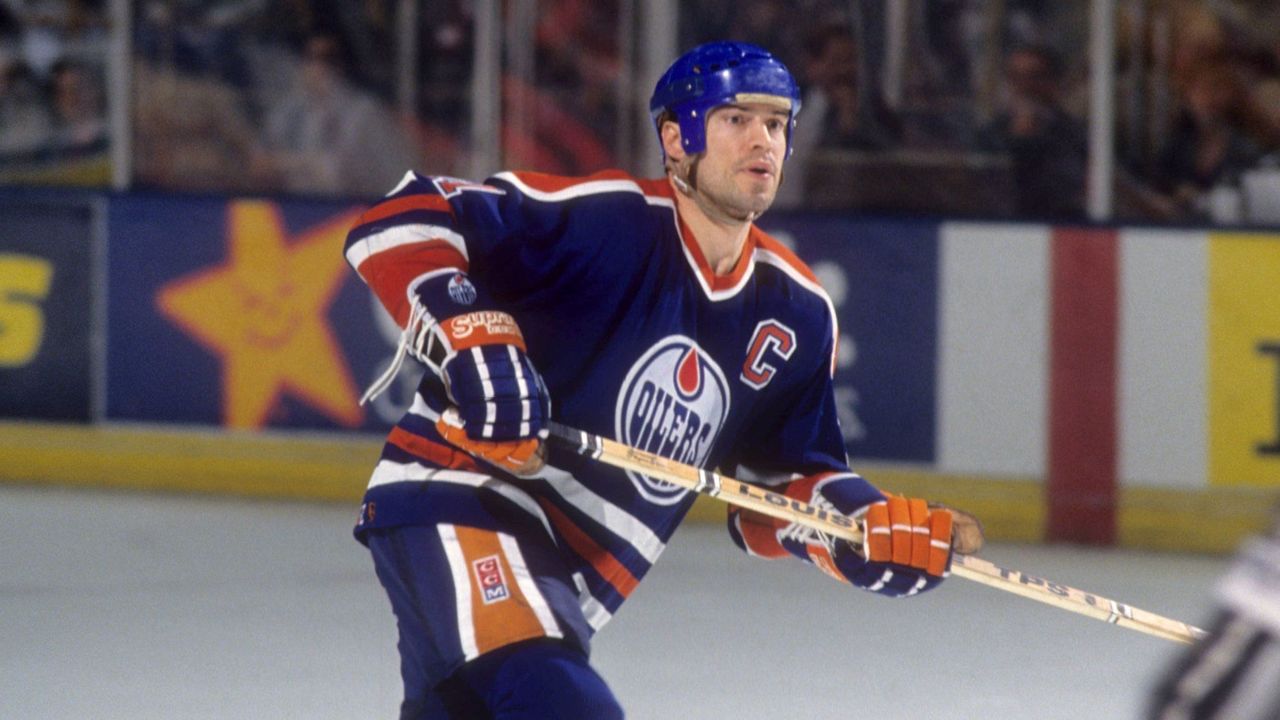 The pick: Mark Messier (No. 48, 1979)
GM responsible: Glen Slather (1980-00)
Honorable mentions: Glenn Anderson (No. 69, 1979), Jari Kurri (No. 69, 1980), Esa Tikkanen (No. 80, 1983)
This one could have easily gone to either Kurri or Anderson, as all three are Oilers legends. The trio of players were a part of all five of Edmonton's Stanley Cups. However, Messier gets the nod due to his overall contributions to the Oilers as captain once Wayne Gretzky was no longer with the team.
After winning four Cups in five seasons from 1984-88, Gretzky was dealt. Messier was then named captain, and surprisingly helped lead the Oilers to their fifth Cup in 1990 without the help of "The Great One." Messier earned the Hart Trophy that season, leading the team with 45 goals and 129 points.
Though Messier ultimately spent less than half his career in Edmonton, his value to the franchise is nearly unmatched. He racked up 392 goals and 1,034 points across 12 seasons with the Oilers. On top of his key role in the Cup victories, he was named to seven All-Star Games during his tenure with the team and ranks third all time in franchise history in both games played and points.
Los Angeles Kings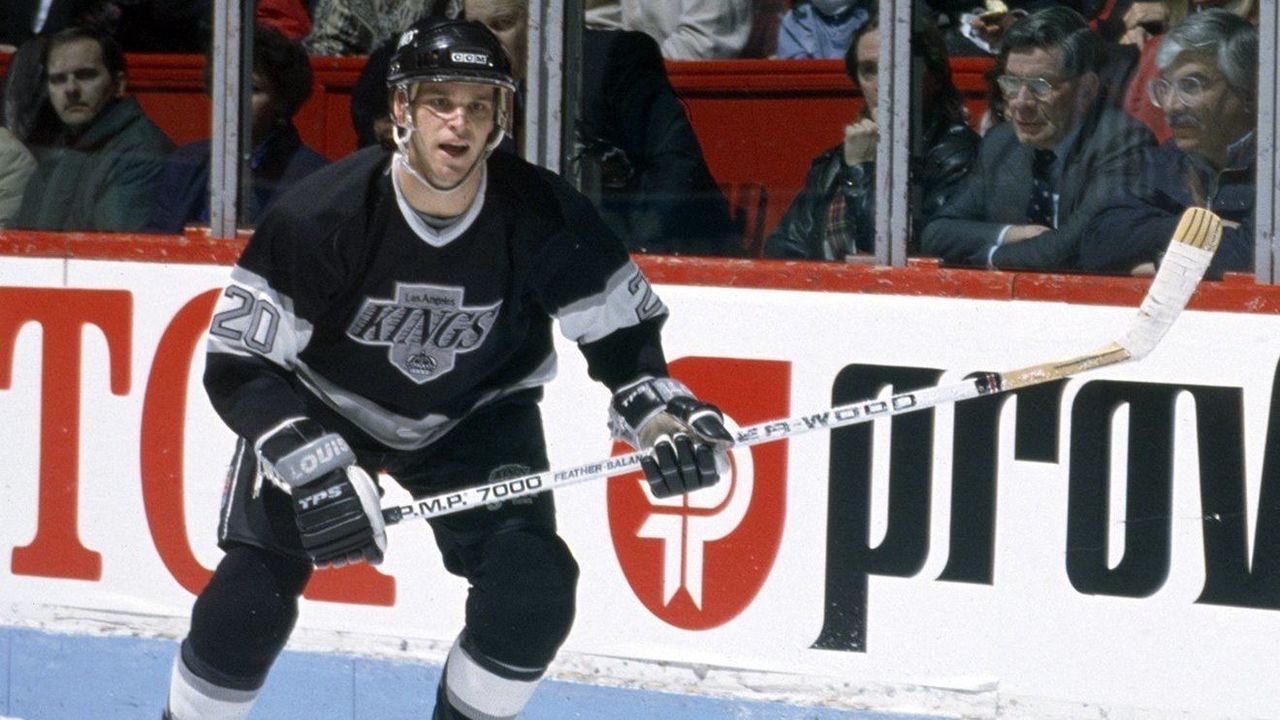 The pick: Luc Robitaille (No. 171, 1984)
GM responsible: Rogie Vachon (1984-92)
Honorable mentions: Bernie Nicholls (No. 73, 1980), Rob Blake (No. 70, 1988), Jonathan Quick (No. 72, 2005)
Robitaille kicked off his career with the Kings in grand fashion, taking home the Calder Trophy in 1987. He remains the only player in franchise history to earn the honor. He didn't slow down afterward, scoring more than 40 goals in each of his first eight seasons.
Robitaille's biggest contribution to the Kings came in 1992-93, when he assumed captaincy with Gretzky injured for a big chunk of the season. He put up a career-high 125 points that season, helping lead the Kings to a playoff berth and their first Stanley Cup appearance in franchise history.
Robitaille was traded in 1994, but eventually returned for two other stints in L.A. from 1997-01 and 2003-06. He remains the franchise leader in goals (557), and is one of six players to have his number retired by the Kings.
San Jose Sharks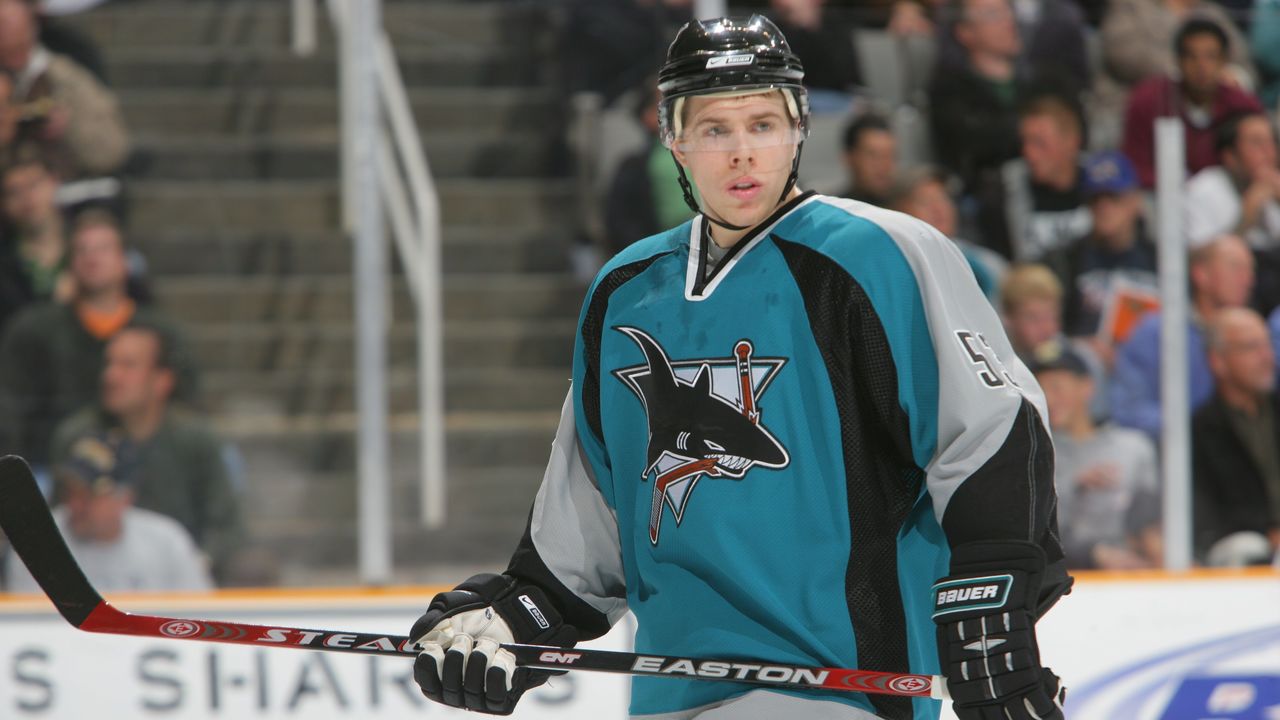 The pick: Joe Pavelski (No. 205, 2003)
GM responsible: Doug Wilson (2003-present)
Honorable mentions: Evgeni Nabokov (No. 219, 1994), Marc-Edouard Vlasic (No. 35, 2005), Kevin Labanc (No. 171, 2014)
The Sharks managed to snag a franchise center at the tail end of the draft when they selected Pavelski.
He served as captain during his final four seasons with the Sharks, and was integral to the team's success over the last decade. He helped lead the Sharks to their first-ever Stanley Cup appearance in 2015-16 - his first year as captain.
Pavelski ranks second in franchise history in goals, trailing Patrick Marleau, and sits third in points, behind only Joe Thornton and Marleau. Pavelski is one of the most important Sharks players in franchise history and San Jose couldn't have asked for a better pick at No. 205 in 2003.
Vancouver Canucks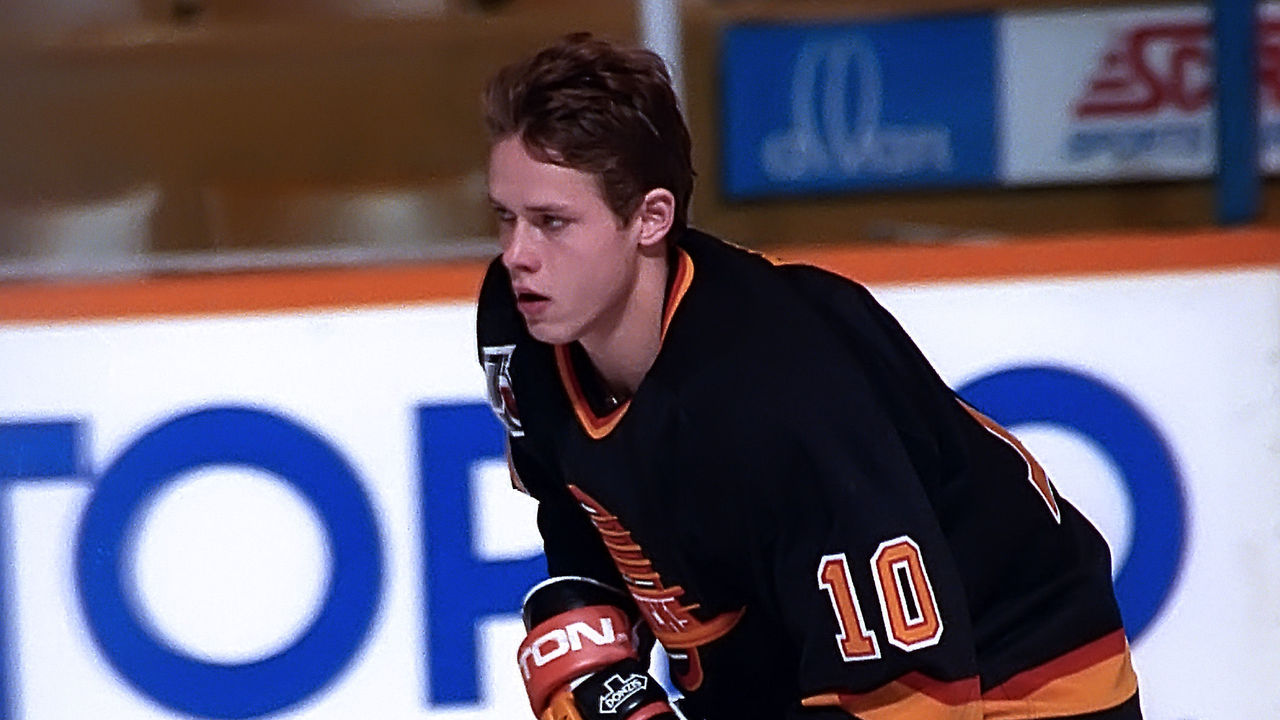 The pick: Pavel Bure (No. 113, 1989)
GM responsible: Pat Quinn (1987-97)
Honorable mentions: Adrian Aucoin (No. 117, 1992), Kevin Bieksa (No. 151, 2001), Jannik Hansen (No. 287, 2004)
Controversy swirled around Bure's selection at the 1989 draft. The Canucks took him late in the sixth round, while many teams weren't sure of his draft eligibility due to his age. The pick was originally deemed illegal by league president John Ziegler, but the Canucks later won an appeal to uphold the pick.
Bure ultimately fell because teams were scared off by the idea of him choosing to play in the Soviet Union instead. While the Canucks didn't take a huge gamble on him at 113th overall, it was a risk that paid off extremely well.
He took home the Calder Trophy in 1992, and helped lead the Canucks to the Stanley Cup Final in 1994, which they ended up losing in seven games. He led the team in scoring that season with 60 goals and 107 points, and posted 31 points in 24 playoff games.
His career in Vancouver didn't end all that well - he demanded a trade in 1998 and held out into the 1998-99 season. He was soon traded to the Florida Panthers for several players, including Ed Jovanovski, and a first-round pick. Bure's seven-year tenure with the Canucks ended with him tallying 254 goals and 478 points in 428 games.
Comments
✕
Biggest NHL draft steals: Pacific Division
  Got something to say? Leave a comment below!