8 of the worst award snubs in NHL history
Robert Laberge / Getty Images Sport / Getty
Few topics incite debate in hockey circles like individual awards. Potential winners are debated all season long, and when the hardware finally gets handed out, discussions continue to rage on about whether voters got it right.
While the banter can become exhausting, there's one thing everybody can agree on: The voters don't always get it right.
One player might've made the playoffs while his competition didn't, or perhaps another player's case was tarnished due to his superior linemates. No matter the cause, hopefuls coming off of elite seasons routinely get hosed.
With this in mind, let's take a look at some of the worst snubs of all time.
Pavel Bure - 2001 Hart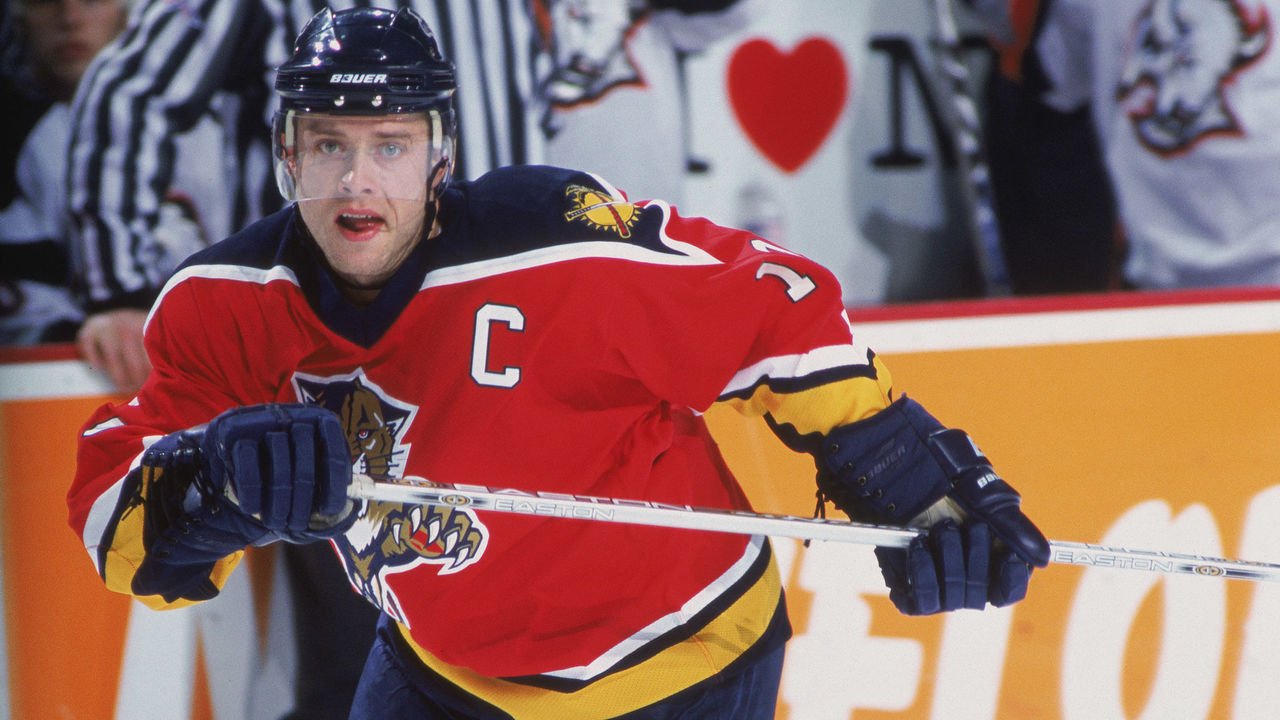 2000-01 stats: 82 GP, 59 G, 33 A
Vote percentage: 6.61%
Winner: Joe Sakic (Avalanche)
Let's make one thing clear: The 2000-01 Florida Panthers were terrible. They only earned 66 points and went through a coaching change en route to a third-place finish in a weak Southeast Division. There were a few bright spots, though: A 21-year-old Roberto Luongo - who will appear again further down this list - was solid in goal, and Pavel Bure played out of his mind.
The "Russian Rocket" led the NHL with 59 goals when the Panthers only scored 200 total. Bure's 92 points were 55 clear of Viktor Kozlov, the team's second-most prolific scorer, and he averaged over 26 minutes per game. That somehow yielded Bure a ninth-place finish in Hart Trophy voting.
Whether Bure should have won is a different debate, as Sakic and runners-up Mario Lemieux and Jaromir Jagr were all sensational, but dismissing Bure's contributions because of a non-existent supporting cast was a travesty.
Erik Karlsson - 2016 Norris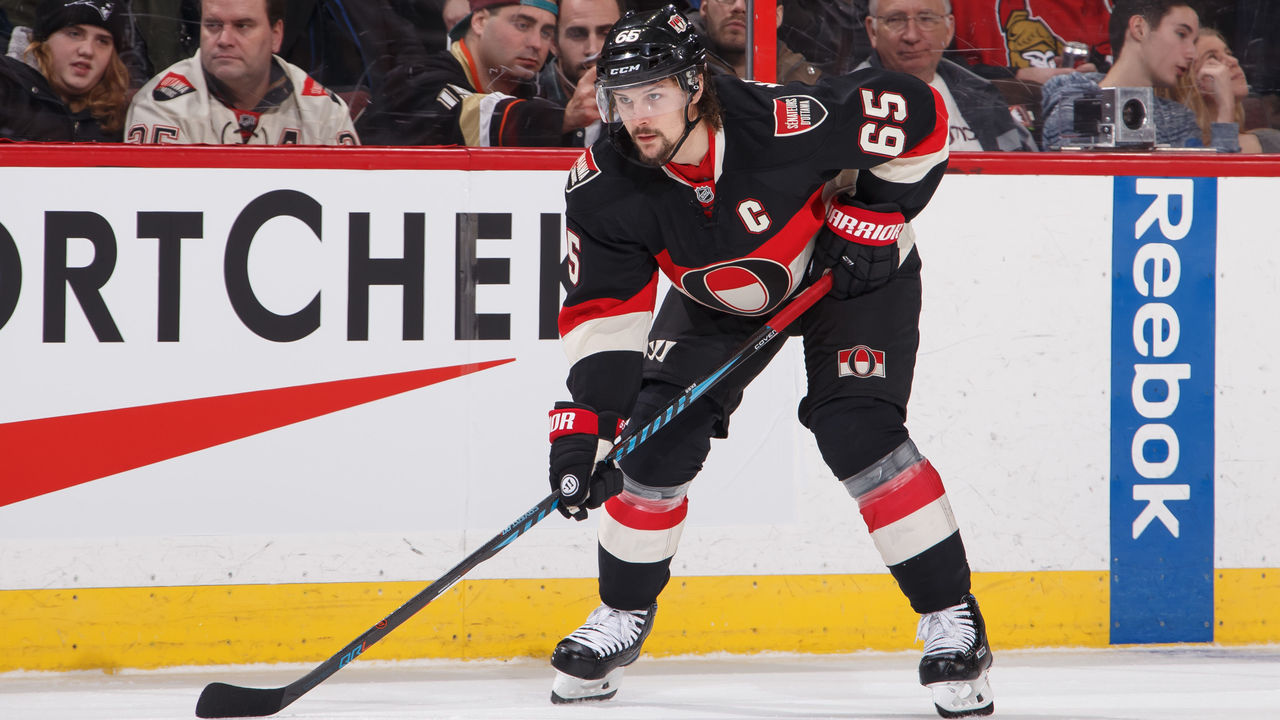 2015-16 stats: 82 GP, 16 G, 66 A
Vote percentage: 68%
Winner: Drew Doughty (Kings)
Karlsson was at the height of his powers in 2015-16, authoring the greatest season of his career and one of the best of all time from a defenseman. The 25-year-old finished fourth in the Art Ross race, led all skaters in assists, and logged a whopping 28:58 across 82 contests.
However, Karlsson already had two Norris Trophies on his mantle at that point, and the consensus was many voters felt it was Doughty's time to take home the award. Doughty was a worthy finalist with 51 points of his own, but making Karlsson the runner-up in his best statistical season was a head-scratcher.
Mike Modano - 1990 Calder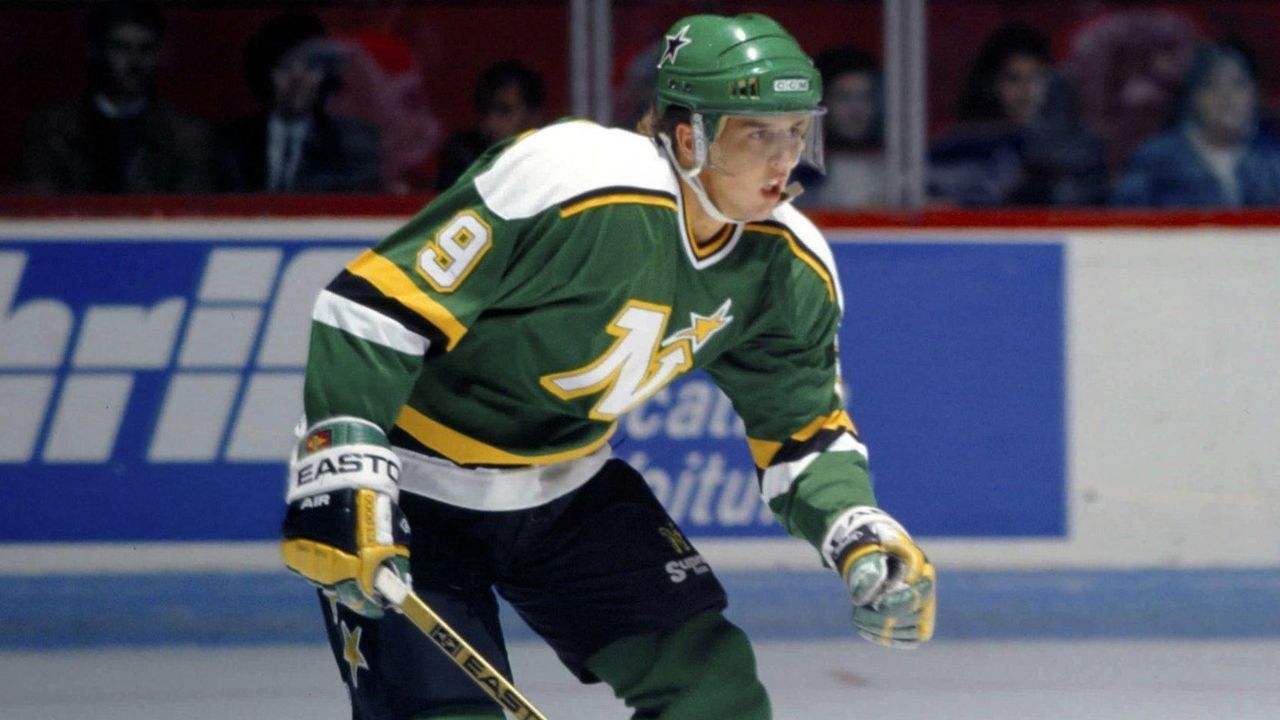 1989-90 stats: 80 GP, 29 G, 46 A
Vote percentage: 38.1%
Winner: Sergei Makarov (Flames)
After being drafted first overall by the Minnesota North Stars in 1989, Modano made an immediate impact with 75 points as a 19-year-old. His impressive rookie campaign was enough to beat out the likes of Jeremy Roenick, Rod Brind'amour, and Mark Recchi in Calder Trophy voting, but he wound up finishing second.
The winner was Russian legend Makarov, who was 31 and had 11 pro seasons in his native country under his belt when he made the jump to North America. Makarov did outscore Modano, registering 86 points in 80 games, but it's rather unfair for a seasoned veteran to win Rookie of the Year. The NHL ultimately agreed and proceeded to change the cutoff for Calder nominees to 26 years old.
Mario Lemieux - 1989 Hart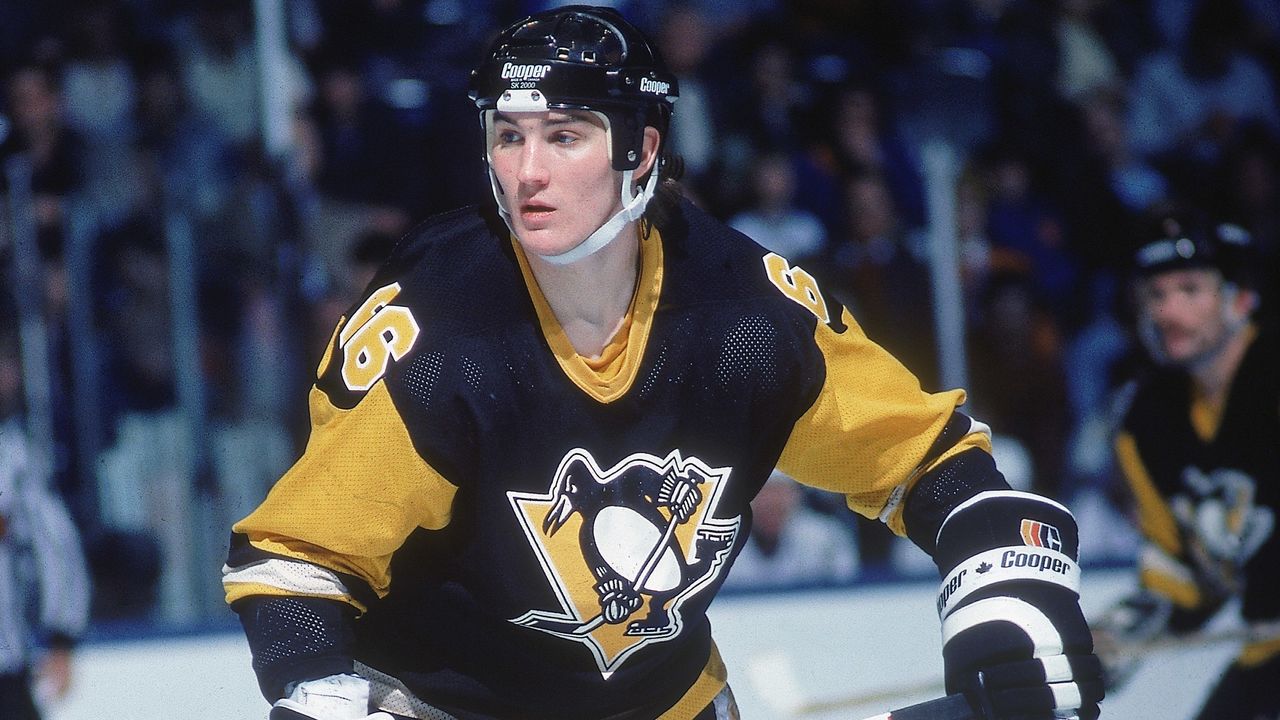 1988-89 stats: 76 GP, 85 G, 114 A
Vote percentage: 59.37%
Winner: Wayne Gretzky (Kings)
Lemieux filled out a pretty nice trophy case during his career, but he was flat-out robbed of a second consecutive Hart Trophy in 1988-89. Super Mario had his best season at 23 years old, leading the league in goals, assists, and points. His absurd mark of 199 points is the fifth-highest single-season mark in NHL history, but it wasn't enough to beat out Gretzky, who claimed his ninth and final MVP.
Gretzky had a ridiculous season himself, matching Lemieux's 114 helpers while adding 54 goals for a 168-point output. Eye-popping numbers, to be sure, but it's difficult to understand how No. 99 won this award so decisively. Gretzky leading the Kings to the playoffs in his first year in Los Angeles certainly played a large role in the outcome, but we're not convinced that was enough to earn the nod.
Jarome Iginla - 2002 Hart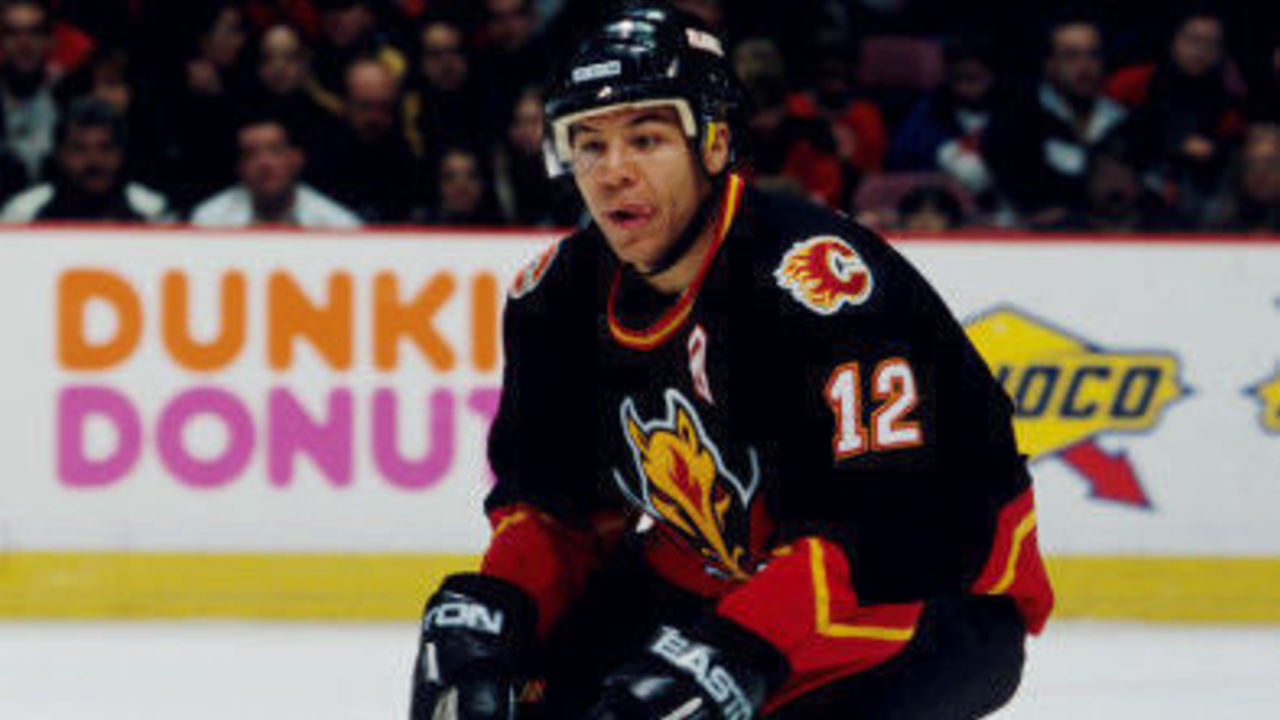 2001-02 stats: 82 GP, 52 G, 44 A
Vote percentage: 70%
Winner: Jose Theodore (Canadiens)
The result of the 2002 Hart Trophy was one of the most hotly-contested in NHL history. Both Iginla and Theodore earned 70% of the voting points with 434 apiece, but Theodore earned the award due to a 26-23 advantage in first-place votes. However, it's rumored one Quebec-based voter left Iginla off of his ballot entirely to skew the results. That controversy caused the Professional Hockey Writers Association to change its process for the award.
Iginla led the league in goals by 11 in the middle of the dead-puck era, and also had a six-point advantage in the Art Ross race. He was the most dominant skater in the league by a landslide and even won the Lester B. Pearson - now the Ted Lindsay Award - as the most outstanding player as voted by his peers.
Theodore was terrific in his own right, posting a .931 save percentage across 67 games, but his award will forever have an asterisk attached to it due to the way he allegedly won.
Paul Coffey - 1984 Norris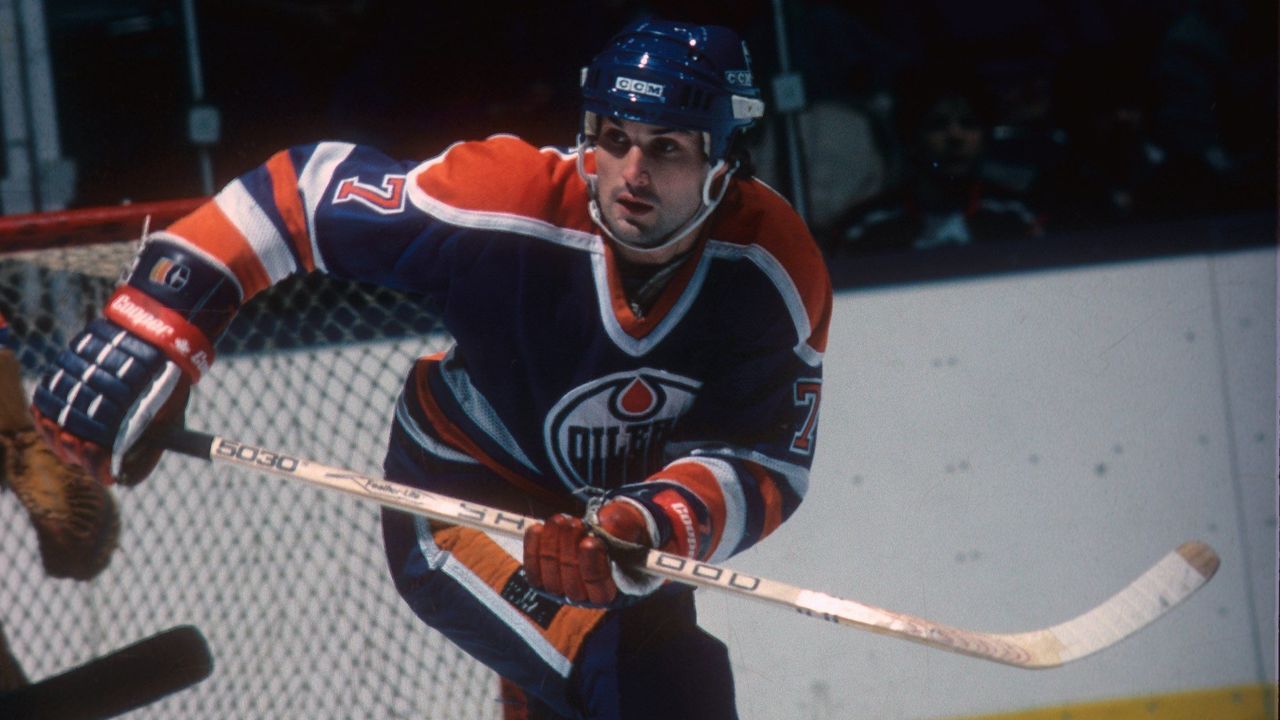 1983-84 stats: 80 GP, 40 G, 86 A
Vote percentage: 40.65%
Winner: Rod Langway (Capitals)
Although he arguably played on the most stacked roster in NHL history, it was baffling for voters to have overlooked Coffey's contributions in 1983-84. His 126 points are the fourth-most by a defenseman in NHL history, and he was only the second blue-liner ever to have scored 40 goals. Coffey was also a whopping plus-57, a stat that was highly regarded in that era.
Despite Coffey's gaudy numbers, the award went to Langway, who had only nine goals and 24 assists while being a plus-14. It somehow was Langway's second Norris in a row, and he even finished second in Hart voting for reasons unknown.
Langway, who was inducted into the Hall of Fame in 2002, was apparently the ultimate stay-at-home defenseman. So much so that the PHWA now votes on the unofficial "Rod Langway Award" to help celebrate rearguards that excel at the game's defensive aspects.
Dominik Hasek - 1996 Vezina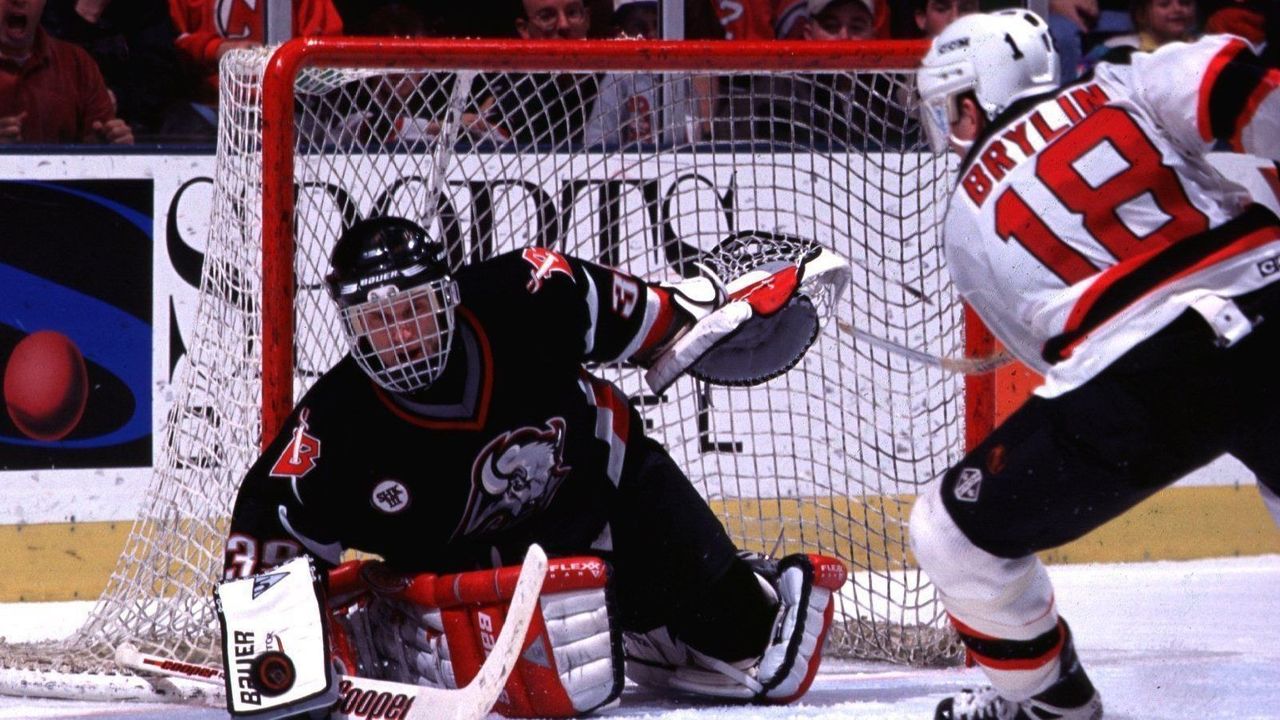 1995-96 stats: 59 GP, 30 W, .920 Sv%, 2.83 GAA
Vote percentage: 6.92%
Winner: Jim Carey (Capitals)
Considering he won six Vezinas from 1994-2001, Hasek probably isn't bitter about the 1995-96 vote totals. But we still want an explanation.
"The Dominator" led the league in save percentage (.920) and goals saved above average (43.28) for a Sabres squad that only won 33 games. Hasek's lack of victories likely held him back, but how does a goalie that bested all of his peers in puck-stopping proficiency finish eighth in Vezina voting?
Roberto Luongo - 2004 Vezina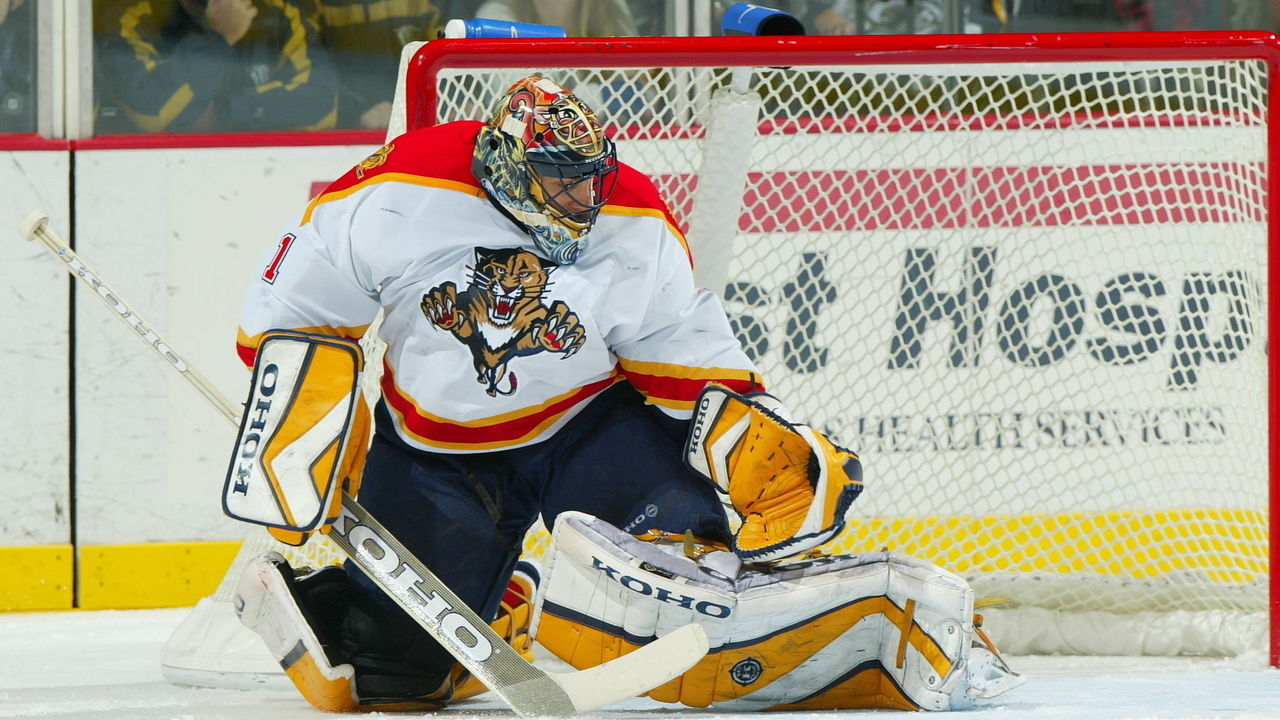 2003-04 stats: 72 GP, 25 W, .931 Sv%, 2.43 GAA
Vote percentage: 30%
Winner: Martin Brodeur (Devils)
On the surface, it's remarkable to think Luongo never won a Vezina throughout a Hall of Fame career. When you look deeper into his numbers, it's even crazier he didn't win the award in 2003-04.
Just like Bure in 2001, Luongo was hampered by a lousy Panthers squad despite outperforming his peers. Bobby Lu led the league in save percentage, saves, and goals scored above average across a whopping 72 games, but lost out to Brodeur and Miikka Kiprusoff despite the latter only making 38 appearances that season.
Luongo became just the third goalie in NHL history to maintain a save percentage over .930 in a season with 70-plus appearances, yet only earned six first-place votes.
Comments
✕
8 of the worst award snubs in NHL history
  Got something to say? Leave a comment below!