Kings' Doughty supports Sutter firing: 'We needed a coaching change'
Jayne Kamin-Oncea / USA Today Sports
Sometimes opposites attract, but it appears the free-spirited, easy-going Drew Doughty and the stern, old-school Darryl Sutter didn't always see eye-to-eye while the latter was head coach of the Los Angeles Kings.
In the offseason, the Kings fired head coach Sutter and general manager Dean Lombardi, who were running the show during the Kings' two Stanley Cup victories.
"Dean and Darryl were great for the organization and great for me as a player," Doughty told Matt Larkin of The Hockey News. "I love them so much. They're awesome. At the same time, it was necessary to make a change, I'm not saying that Dean should have been gone, but we needed a coaching change, and we made great decisions there."
It's rare that NHL players would blatantly state their agreement with a head coach's firing, but then again, Doughty is no ordinary NHLer. He's known as someone who comes to the rink relaxed, joking, and having fun.
"Drew can come to the rink and be relaxed and joking around, but he's ready. He has a routine of preparedness. That's the way he gets ready," said Sutters' replacement, John Stevens, who's been on the Kings' coaching staff since 2010. "When he gets to the rink, he's not rushing around trying to get ready. He's totally relaxed. He goes about his business, he has fun, he's got a routine that he does. He's totally ready to go, whereas other players, they couldn't do that."
This relaxed method of preparation didn't sit too well with the hard-nosed Sutter.
"I shouldn't say Darryl (Sutter) didn't like it, but he definitely would have liked me to be more serious in certain situations," Doughty said. "But I just can't play the game that way. I like that I have fun playing the game ..."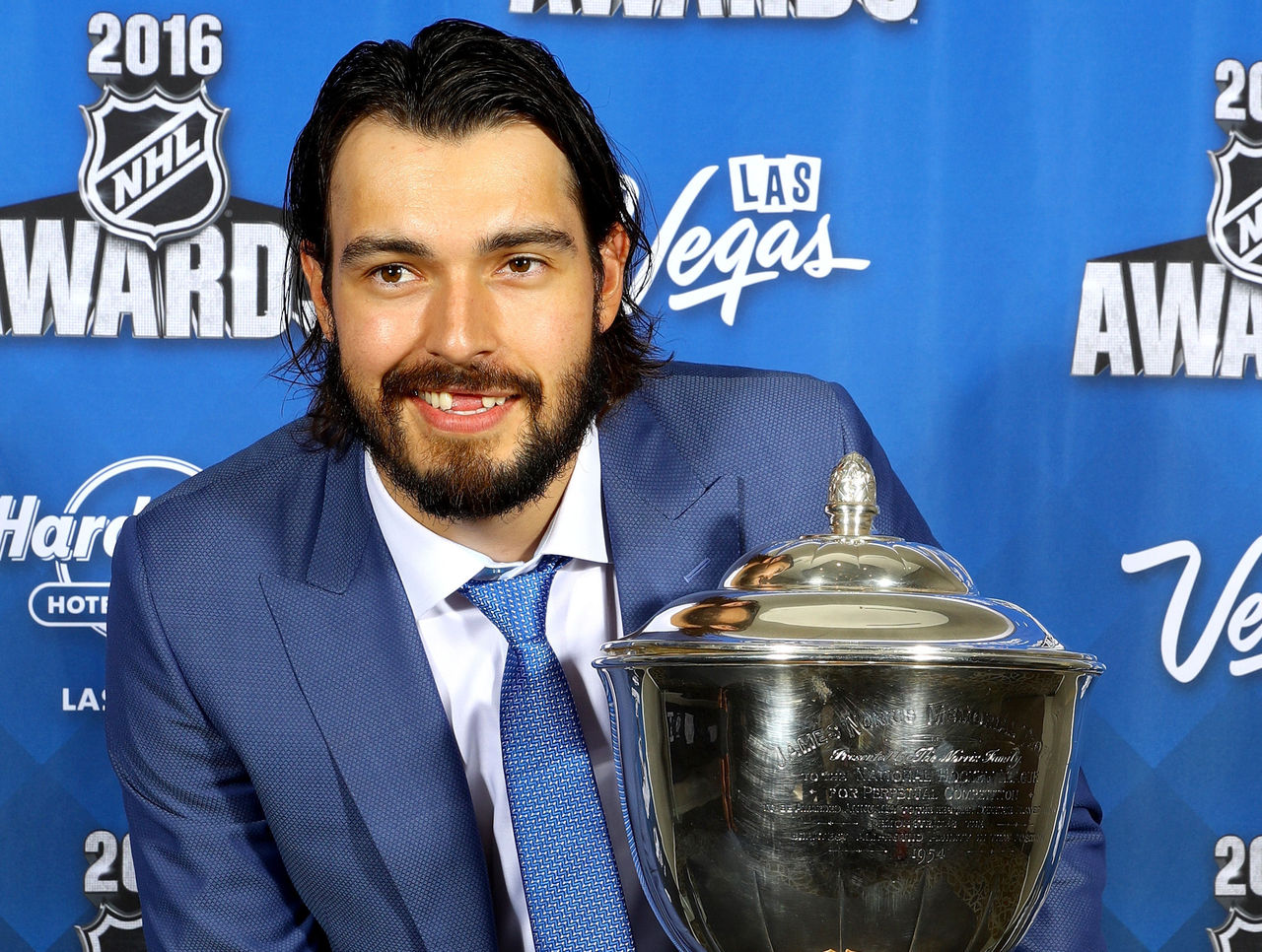 (Photo courtesy: Getty Images)
Doughty's creative, offensive-minded - yet sometimes unconventional - style of play can be frustrating for a head coach, but it's also a major reason why he's been a Norris Trophy finalist three times, winning the award in 2015-16.
Even though a player of Doughty's caliber might have more leeway with coaches than other players, Sutter wasn't always an easy person with whom to communicate.
"Darryl's an awesome coach, and I absolutely love him," Doughty said. "He's awesome for me. He taught me a lot of things as well. But if there is a problem with the team, or if you had a problem with Darryl, you'd be intimidated to go knock on his door and say, 'Hey Darryl, I don't like this or I don't like that.'"
Regardless of who's coaching, or what team he's playing for, Doughty - an unrestricted free agent after the 2018-19 season - has one goal in mind moving forward: winning.
"My first love will always be L.A.," said the London, Ont. native, who grew up a Kings fan because of Wayne Gretzky. "It's one of the best organizations in all of sports, not just hockey. It's unbelievable. They treat us first-class, and it's a good place to play. Living in Los Angeles, you can't beat it. I'd love to re-sign in L.A. But if our team isn't going in the right direction ... I want to win Cups. I don't give a s--- where I play. I just want to win Cups, and that's the bottom line."
Comments
✕
Kings' Doughty supports Sutter firing: 'We needed a coaching change'
  Got something to say? Leave a comment below!